Topic We Cover: Top 10 Universities in North India with World Class Engineering Laboratory
1. IIT-Delhi
2. BML Munjal University, Gurgaon
3. Lovely Professional University, Punjab
4. Amity University, Gurgaon
5. University of Petroleum and Energy Studies - UPES
6. Birla Institute of Technology and Science, Pilani
7. Shiv Nadar University, Greater Noida
8. JECRC University, Jaipur
9. GD Goenka, Gurgaon
10. Shoolini University, Himachal Pradesh
1. IIT-Delhi
The Indian Institute of Technology is established in 1961, it is an Open Institute of Engineering. Under the group of IIT institutions, it is amongst the Top Colleges. The college Campus of IIT-D is stretch over in the huge area of 320 acres. By various organizations, the institute has been ranked for its quality education, infrastructure, and curriculum.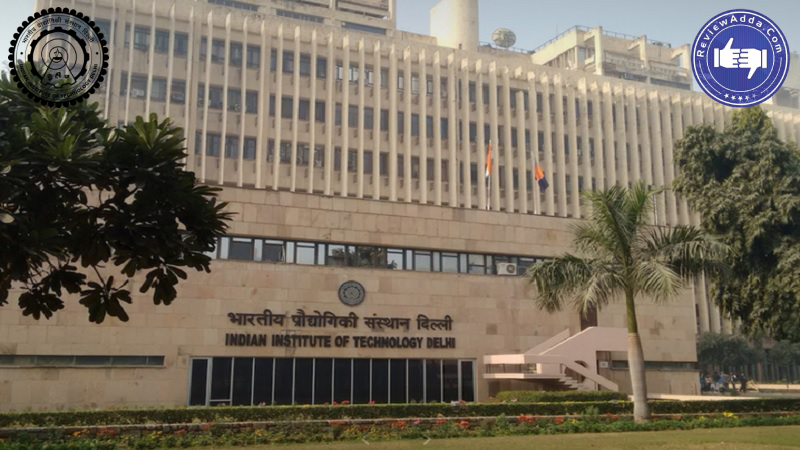 The institute comprises four schools, namely Amar Nath & Shashi Khosla School of Information Technology, Bharti School of Telecommunication Technology & Management, the Centre of Excellence in Cyber Systems & Information, and Kusuma School of Biological Sciences.
The institute accepts the score of the JEE Advanced Entrance Examination for admission to B.Tech Programs. The candidates are supposed to score about 75% in their 12th board examination. For admission to MSc Programs, a candidate must qualify the JAM Entrance Exam with 55% in their Undergraduate Course. For admission to the MBA Degree Program, a candidate must qualify the CAT Entrance Examination. A minimum of 60% is required in the undergraduate course too. The admission to postgraduate diploma programs is based on merit. For admission to the MS Research program, the aspirants need to qualify for the GATE Entrance Exam. If a candidate secures eligible rankings in the test of both CAT and GATE Entrance Examinations are followed by a personal interview.
Laboratories details
Office / Lab. Name
Automation Lab.
CAGI Lab.
CNC Lab.
Combustion Research Lab
Cool -Tech (Cooling Technologies) Lab.
Design Manufacturing Lab.
Design Research Lab.
Dynamic Impact Lab.
Fire Project Lab.
Heat Transfer Research Lab.
I. C. Engines
Impact Simulation Lab.
Industrial Engg. Lab.
Machine Tool Lab.
Mechanical Core Lab.
Mechanics and Materials Characterization Lab.
Mechatronics Lab.
Metrology Lab.
Micro and Nano Fluidics Lab.
Micro Manufacturing Lab. ( FIST Facility )
PAR Lab
Production Engg. Lab.
Rapid Prototyping Lab.
Refrigeration & Air conditioning Lab.
Thermo-fluids and Energy Systems Lab. (TESLA)
Turbomachinery Lab.
Vibration and Instrumentation Lab.
Vibration Research Lab.
Welding Lab.
Servers - Domain Controller & Software Licenses Server
Desktop Computers – 42 all In One Desktop Computers of Dell Optiplex 3030 AIO Series, and 8 are Dell Optiplex 9020 SFF Desktop
STORAGE FACILITY - Seagate BlackArmor 12TB NAS
PROJECTION FACILITY
Casio ST155 DLP Projector
Sony LCD Projector (Portable), VPL-EW246
3M Mobile Projector MP180
PRINTING FACILITY
Canon MFP8350CDn Printer
A4 Size Color Laser Printer
Duplexing & Networking Features
A4 Size Color Scanning
Monochrome & Color Photocopy
Monochrome & Color Fax
SECURITY
Acti IP PoE Dome Cameras (ACM 3311) - 5
Acti IP Box Cameras (ACM 4000) - 2
Acti IP PoE Bullet Camera (ACM 1431) - 1
through NVR 24X7 Recording of all IP Cameras
Network Video Recorder (NVR): Nuuo NS-2040
Software
ArcGIS
AutoCAD
Bentley Software
GeoStudio 2007
Minitab 17
Oasys
Geotechnical Suite
Plaxis 2D & 3D
RocScience
SAP2000
SYSTAT
Structural Engineering Laboratory
ADVANCED DYNAMICS LABORATORY (ADL)
CONCRETE STRUCTURES LABORATORY (CSTL)
CONSTRUCTION SIMULATION LABORATORY (CSIL)
CONSTRUCTION TECHNOLOGY LABORATORY (CTL)
HEAVY STRUCTURES LABORATORY (HSL)
MATERIALS RESEARCH LABORATORY (MRL)
MULTI-HAZARD PROTECTION SYSTEMS LABORATORY (MHPSL)
SMART STRUCTURES AND DYNAMICS LABORATORY (SSDL)
STRUCTURAL ANALYSIS LABORATORY (SAL)
STRUCTURAL SIMULATION LABORATORY (SSL)
2. BML Munjal University, Gurgaon
BML Munjal one of the Emerging Universities backed by a philanthropist. It offers many undergraduate and Postgraduate Programs. In 2019, by Imperial College London the university is known for being mentored which is ranked 8th in the QS ranking. From all the batches it provides various scholarship programs to students. Every year the engineering students from Prominent Schools enrolled in the university. It also has 70+ faculties from the Ph.D. background. BML Munjal University fulfills the gap between Industry and Academia.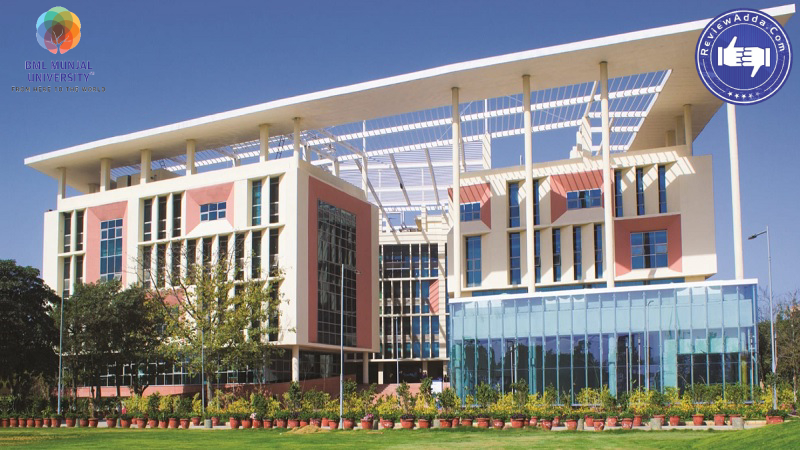 The BML Munjal University is Named after the chairman and founder of the Hero Group, Brijmohan Lall Munjal and is one of the Emerging Universities in India offering a World-Class Engineering Lab. The university aims to transform Higher Education in the Country having a wide variety of courses and a diverse community of students spread across the world.
It offers Courses in Law, management, economics, engineering, and commerce. Courses such as B.Tech in Mechanical engineering, Computer Science, Civil engineering, BBA, MBA, BA LLB and BSc in economics are offered at the university.
The institute offers an Executive MBA for working professionals who are associated with an organization and are looking to upgrade their skills.
Under the Act of 2006, the university has been notified under the Haryana State Private Universities and in the northern part of the country catering to the needs of higher education by providing world-class education.
Like other Top Colleges of the Country, the BML Munjal University Admissions follow a standard selection procedure which includes qualifying some major examinations like CAT/XAT/MAT and JEE Main for admissions in management and engineering courses respectively.
For the future of students, BMU's Placement Cell which is fully responsible through BML Munjal University Placement makes sure that every student gets there dream jobs. In 2019, over 100 corporate companies visited the university campus. For the students of an MBA, the average package reached up to Rs. 7.93 Lakhs per annum & highest Rs. 15.70 Lakhs per annum and for B.Tech the average salary package was Rs. 5.4 lakhs per annum and the highest Rs. 33 Lakhs per annum. BML Munjal University and Imperial College London are the joint founders of the Institute of Inclusive Innovation, an applied research institute in the campus premises.
Laboratories in BML Munjal University, Gurgaon
3D – Printer
BMW Engine
Chemistry Lab
Classroom
Clean Room
Hero Training Lab
IBM Lab
Physics Lab
Robotics Lab
Shell Lab
Siemens Lab
Workshop
3. Lovely Professional University, Punjab
Lovely Professional University (LPU) is situated on the outskirts of Jalandhar, Punjab, it is a Private University. In India, it is the largest single-campus university, with over 30,000 students, more than 4000 faculties and staff, offering over 200 programs. It is a member of AIU and also recognized by UGC.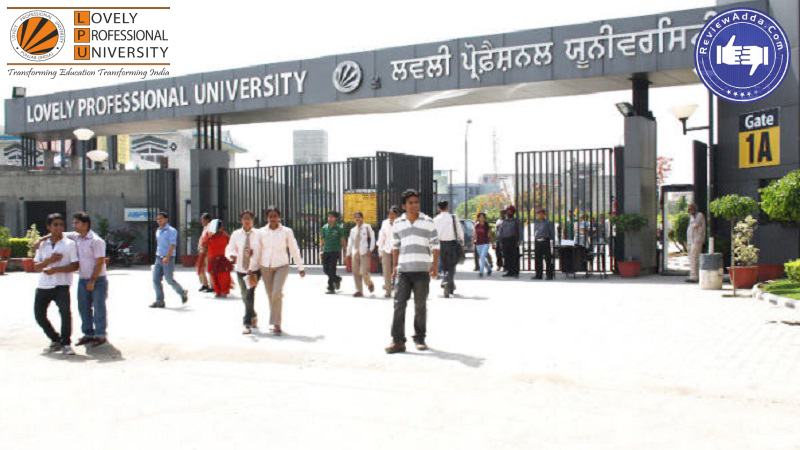 In 2017, by acclaimed bodies, the university is ranked high on various parameters and is a recipient of various awards including the one by ASSOCHAM i.e. Best Private University Award, presented by Sh. Prakash Javadekar Union Minister of HRD, Govt. of India. In management on outreach NIRF 2018 (MHRD Government of India) has ranked LPU No. 2 and Inclusivity parameter and ranked 38th overall. With innovative pedagogy, experiential learning, internationally benchmarked curricula, and 200+ foreign tie-ups for equitable and affordable quality education, as a Centre of Excellence in Research, the University is poised to establish itself.
As the academic staff, the University campus exhibits a rich diversity and students come from all 29 states of India and over 70 countries of the world. It is a holistic one education at LPU, aimed toward developing the intellectual and private strengths of scholars.
By our Alumni operating in 500+ world and Indian Super Brands, LPU has a wonderful account of launching its students into eminent careers that have been tested. At intervals, the LPU expertise takes place each and out the classroom, nurturing creativity and innovation through challenging project work and participative learning, and providing an environment conducive to sparking ideas and how to translate those ideas into reality.
Laboratories in Lovely Professional University, Punjab
Aviation Lab
Digital VLSI Design Lab
Post Graduate/ Research Laboratories
Model Making Lab for Architecture
iMac Lab
Industrial Automation and Robotics Lab
Research
Drug Analysis Laboratory
Microbiology
Advanced Training Restaurant
Advanced Kitchen
Advanced Training Kitchen
Geography with GIS System
Basic Training Kitchen
Basic Training Restaurant
Building Material
Psychology Lab
Theater
Surveying
Soil Mechanics
Structure Analysis Lab
Digital Electronics Lab
Transportation Engineering
Analog Electronics Lab
Power Systems Lab
Electrical & Electronics Lab
Electrical Machines Lab
Fitting and Plumbing Shop
Advanced Machine Shop
CAD-CAM Lab
IC Engine Lab
Fluid Mechanics
Foundry Shop
Metrology Lab
Machine Shop
Metal Forming Lab
Smithy Shop
Refrigeration and Air Conditioning Lab
Welding Shop
Graphics and Design Studio
Fashion Design
Stichting Lab
Bioprocess Engineering Lab
Animal Cell Culture Lab
Bioscience Lab
4. Amity University, Gurgaon
Established in the year 2010, Amity University is a Private University located in the beautiful city of Haryana – Gurgaon. The institute is approved by AICTE and UGC. By Bar Council of India (BCI) and Council of Architecture is also accredited Amity University. The Institute offers various Integrated, UG, PG Diploma, PG, M.Phil., Diploma, and Ph.D. courses. Entrance exams admissions to most of the courses will be done conducted by the University whereas, for a few of them, scores obtained in External Entrance Exams will be considered. It is Asia's 2nd and India's only university to be awarded LEED (USA) Platinum Certification.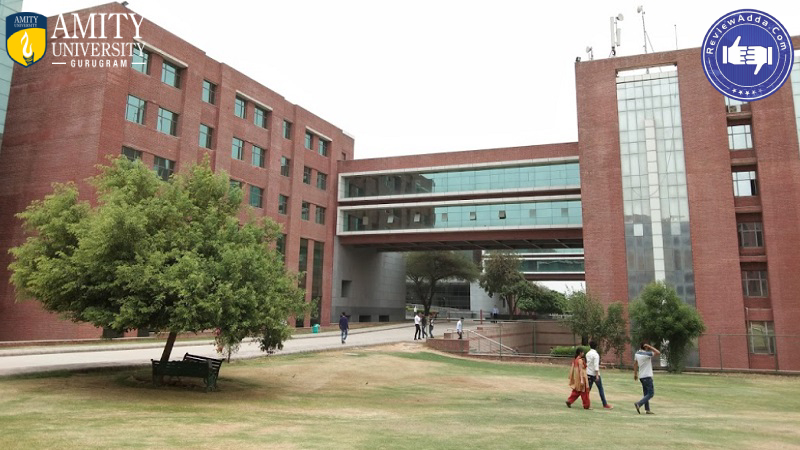 The institute has promoted research in areas like financial analysis, psychology, robotics & artificial intelligence, stem cell research, nanoscience and technology, bioenergy and biofuel, clean environment and energy, and polymer science and technology. The campus of the university is spread over 110 acres of land. The university has 24 institutes within the premises.
Laboratories
The Breeding Ground for Path-Breaking Ideas
The advanced and modular labs at Amity University Gurugram offer impeccable practical exposure to the students and train them to be industry-ready professionals.
There are 200+ labs under various institutions dedicated to research & development.
Engineering
To venture into the Modern World of Engineering, the engineering labs are equipped with the latest machinery and sophisticated instruments, engineering laboratories enable students with confidence. Few of the labs with equipment are
MSF Lab: Torsion Testing Machine, Universal Testing Machine, Bernoulli Experiment, Hardness Testing, Ventury Metre
Physics Lab: Spectrometer, Sonometer, Polarimeter, Bar Pendulum, Newton's Sign, Variation of the magnetic field.
Workshop Lab: Arc Welding, Gas Welding, Foundry Shop, Fitting Shop, Universal Force Table, Friction Experiment
Electrical Science Lab: Transformers, measuring instruments like Wattmeter, Ammeter, Voltmeter, CRO's, P-N Junction Diode, Logic Gates, Regulated Power Supply and Function Generators.
Embedded System Lab: Various microprocessors and microcontrollers like 8086, 8085, 8051, interfacing IC's and kits.
Analog Electronics Lab: Kits to study the behavior of various electronic devices like diodes, BJTs, MOSFETs op-amps and waveform generators.
Mechanical Lab: Universal Vibration Testing Rig, Gyroscope Experiment, Critical Speed Test Rig, Static, Dynamic Balancing, Lathe Machine, Milling, Shaper, Planer, Radial Drill, Power Hacksaw Machine, Pelton Turbine, Hydraulic Ram, Kaplan Turbine
Information Technology
The information technology computer labs with more than 200 computers connected with LAN using switches and two servers (IBM X3400 under Windows Server 2008 & RHEL-5.0) for the internet, academic work and local network access. In these labs, the institute covers some of the key subjects like Data Structure., C and C++ Programming Lab, Java, UNIX (OS Lab) and OOPC, DBMS, RDBMS, VHDL Programming, PC Pkg Lab, Web Development and MATLAB*, Software Engg. Lab and Software Project Mgmt. Lab.
Biotechnology
For practical teaching/demonstrations, the labs for Biotechnology are well-equipped with new-age facilities and research equipment like:
Gel Documentation System, Spectrophotometer, ELISA Reader, PCR Machine, Centrifuge Machine, Laminal Flow Load, Orbital Incubator Shaker, Bioreactor, Temperature Controlled Dry Bath, Deep Freezer, Milli Q Water System, and Horizontal and Vertical Electrophoretic Assembly.
Students are exposed to research on various aspects of Molecular Biology, RDT, Plant Tissue Culture, Immunology, Bioprocess Technology, Fermentation Biology, Toxicology, and Microbiology/ Biochemical Technology
Biolnnova Lab Equipment
Real-time PCR: For quantification of gene expression level by amplification of DNA using fluorescent dyes
AKTA pure: For protein purification
Gene Pulser: For introducing DNA in Bacteria and fungi by generating high voltage pulses
PCR Thermocycler: For amplification of DNA
Low/variable temperature shaker: For the growth of bacteria at different temperatures (including lower than ambient)
UV crosslinker: RNA to a solid support, for crosslinking DNA, small molecule, protein crosslinking with another protein, DNA and RNA
Central Instrument Research Facility (CIRF)
Confocal Microscope
FACS
HPLC Waters
Ultra-centrifuges and high-speed centrifuge
Spectrophotometer
Geldof
Get Updated Review ( Voice Based Alumni Feeback)
5. University of Petroleum and Energy Studies - UPES
Recognized by the University Grants Commission, the University of Petroleum and Energy Studies (UPES) is a highly-ranked institution of higher education and research located in Dehradun. In the year 2003, the university was set up under an Act of the Govt. of Uttrakhand. It is the first Public-Private University of India. UPES has six schools that offer over 150 UG, PG and Doctorate Programs.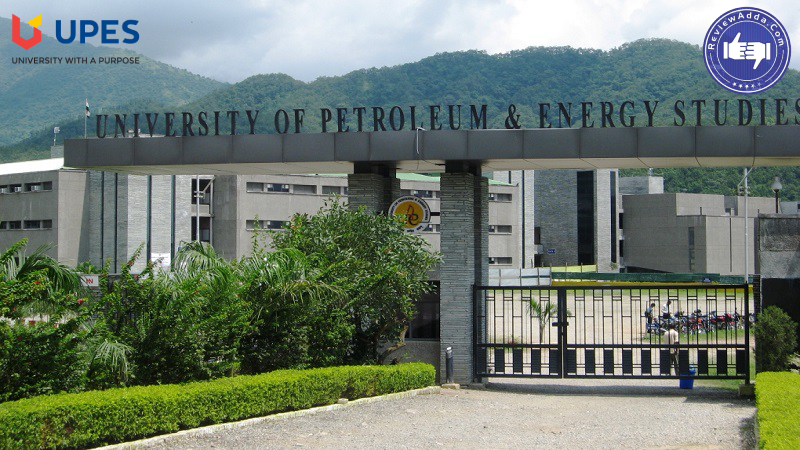 It extends specialization in core sectors of energy, petroleum, and engineering. Apart from this, the university offers specialization in Different Fields of Business, tourism and hospitality, law, computer science, visual design, and health sciences.
The institution spreads across 44 acres of lush green environment situated in the beautiful and calm location of Dehradun. The institution was established with a motive to provide education in the Fields of Engineering, petroleum, data science, gaming, computer science, and graphics. By providing a level of education that every aspiring youth would look forward to the institution has imposed its remarkable mark on the students. By the institution to pursue the desired dreams, the institution empowers students following the correct path as shown.
By the institution, over 100 courses are offered for the aspirants of management, engineering, designing, and law. The degrees cover under courses include Bachelor of Business Administration, Bachelor of Technology, Bachelor of Commerce, Bachelor of Computer Application, Bachelor of Design, Master of Technology, Bachelor of Science, Master of Business Administration, LLB, Bachelor of Arts, Master of Arts, Master of Design and Ph. D. By the All India Council for Technical Education (AICTE) all of these courses and degrees are approved, so that the course may serve the students in its best way and help them learn the best out the offered degrees.
These courses and degrees are well supported by the Summer & Winter Internships that helps students to learn the practicality of the subject in a more distinctive way. The institution along with the internships also encourages students to attend interactive sessions, seminars, workshops, guest lectures, and other related activities. To understand students this is done in order for the insight of the subject matter and generate a level of curiosity to know more about the subject and its associated technicalities, difficulties, and solutions in a clear and better way.
Computing Center
Prototyping/ 3D Modelling
Digital Labs
Chemistry Lab
Domain-Specific Labs
Central Instrumentation Center
Rock Museum
Research Database
Media Laboratory
Nano Science & Nano Technology Research Center
Robotics Research – sensory fusion, embedded systems, computer vision, distributed artificial intelligence
Water Research –for Sustainable Management
6. Birla Institute of Technology and Science, Pilani
Amongst the country's Most Prestigious Private Higher Education institutes, Birla Institute of Technology and Science (BITS), Pilani is counted. Originated in 1901 in Pilani, this university of international standing traces when a small school 'Pathshala' was built.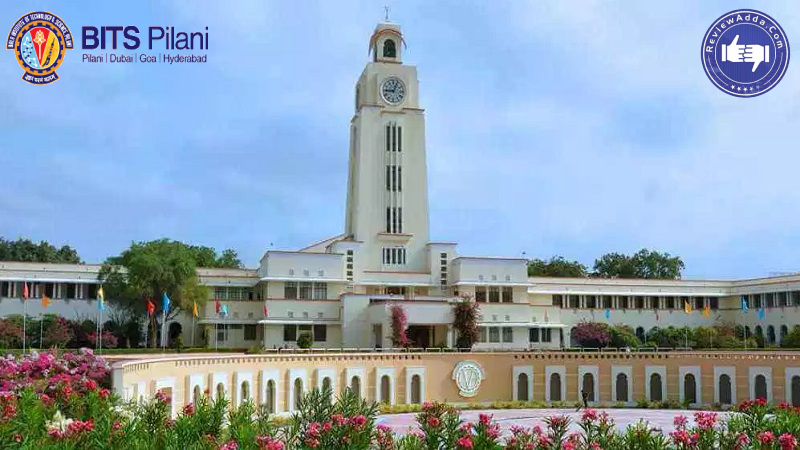 In 1964, BITS was established as an institute by late Dr. G.D. Birla as its founding chairman. Dr. G.D. Birla was a renowned industrialist and a strong participant in the Indian freedom struggle. The main and the most reputed BITS Campus is in Pilani, however, the institution has other World-Class Campuses in Hyderabad, Goa, and Dubai.
The Best Private Technological University in India is the Birla Institute of Technology And Science (BITS), Pilani. BITS Pilani mostly focuses on UG education in Science, Engineering, and Management. In India, BITS is also one of the few Universities for Admission that follows "No Reservation Policy". By NAAC, BITS Pilani has been accredited with 'A' grade with a CGPA of 3.45.
Campuses:
BITS has three other campuses in addition to the Pilani campus:
R & D Centers
Anuradha and Prashanth Palakurthi Centre for Artificial Intelligence Research (APPCAIR)
Centre for Material Science & Technology
Centre for Research on Educational Innovation & Institutional Development
Centre for Renewable Energy and Environment Development
Centre for Robotics and Intelligent System
Embedded Controller Application Centre
Technology Innovation Centre
Other Specialized Laboratories
Fiber Optics
Process Control
Flexible Manufacturing Systems
7. Shiv Nadar University, Greater Noida
In NIRF Rankings among the top 100 'Overall' list Shiv Nadar University (SNU) is the youngest institution ranking consecutively for 3 years. SNU ranked 52nd in the 'University' category in NIRF 2019 Ranking. The univ. offers a huge range of programs at the UG, PG and Ph.D. level. It offers a high-quality education diploma, degree, and certification programs in management, humanities, research, science, and education. Shiv Nadar Univ. admission is based on national level entrance scores such as JEE Main, GATE. The univ. is popular for courses in management, humanities, science, research, law, and education.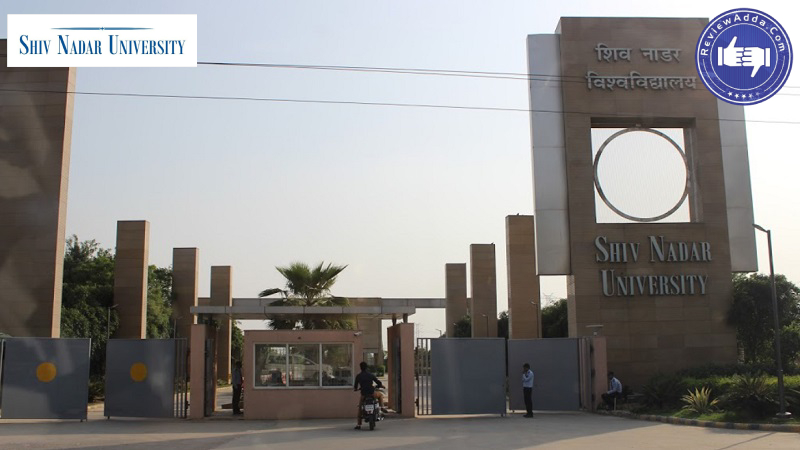 In 2011, by the Shiv Nadar Foundation, the university was established in Dadri, Uttar Pradesh. The foundation belongs to Shiv Nadar, the founder of HCL. It has around 191 academic staff and a student base of over 2183, with a student-faculty ratio of 1:10. The campus is spread over in the wide land of 286 acres.
The institute has 5 schools, 23 departments and a total of 154 labs and studios. The institute has UG Courses such as B.Tech in Civil Engg, B.Tech in Chemical Engg., BTech in Computer Sc. & Engg., BSc in Chemistry, Biotechnology, Physics, BA in History, English, Sociology, and Economics. MBA, M.Tech, MSc, and PGDM Courses are also being offered. The institute has a world-class library, well-equipped classrooms, and a spacious campus.
For students, they offer photography, technical, music, robotics, coding, and clubs to express themselves beyond classrooms.
Research Facility
Nuclear Magnetic Resonance (NMR)
Mass spectrometry core
Single-Crystal X-ray Diffraction
Informatics lab
Medicinal Chemistry
Electrical Machines Laboratory
Electronics Lab I
MICROELECTRONICS Lab
MEASUREMENTS AND INSTRUMENTATION LAB
Surface Science and Tribology Lab
DST-FIST Computational Mathematics Laboratory
Mathematics Lab
Chemical and Biological Crystallography
Protein Crystallization
DSC and TGA lab
Fast Protein Liquid Chromatography and Cell-Culture
Chemical Engineering Computational Lab
Process Control Lab
Chemical Reaction Engineering Lab
Mass Transfer Lab
Unit Operations Lab
Cloud Computing and Big Data Lab
Internet of Things lab
Computer Architecture Lab
Wireless Lab
Smart Classroom and Lab
Materials Chemistry
Photoluminescence Lab
Uv-vis lab
Surface Characterization Laboratory
Surface Topography Laboratory
Optical Spectroscopy Laboratory
Low-Temperature Measurement Laboratory
Optical Microscopy Laboratory
X-ray Diffraction Laboratory
Functional Oxide Materials Laboratory
Dielectric Materials Laboratory
Nanocarbon and Sensor Laboratory
Semiconductor Physics Laboratory
HF Processing Laboratory
Clean Room
High-Temperature Processing Laboratory
Sample Processing Laboratory
Chemical Processing Laboratory
General Physics Teaching Laboratory
Advanced Physics Laboratory
Physics Electronics Teaching Laboratory
Computational Physics Research Laboratory
Computational Physics Teaching Laboratory
Soft Matter & Biophysics Laboratory
Wet Lab
Quantum Optics Laboratory
Microstructure Laboratory
Surface & Nano Science Laboratory
Device Physics Laboratory
Nanometrics Laboratory
Chemical Biology Laboratory
Potentiometric Titration and GPC Lab
Catalysis Lab
Cybersecurity Lab
Multi-Functional Composites (MFC) Lab
Thermal Energy System and Refrigeration Lab
Advanced Manufacturing Lab
Nanomaterials Synthesis/Characterization Labs
Mechatronics laboratory
General Purpose Lab - I
General Purpose Lab - 2
Soil Mechanics Laboratory
STRENGTH OF MATERIAL LAB
CONCRETE TECHNOLOGY
Fluid Mechanics
Surveying Laboratory
Highway Materials Laboratory
Air Quality Laboratory
Environmental Engineering Laboratory
Bacterial Morphogenesis
Cancer Cell Signalling
Translational Bioinformatics & Computational Genomics Lab
Chromatin Biology & Epigenetics Lab
Plant Molecular Biology Lab
Protein Homeostasis Lab
VIRO LAB
Non-linear Optics Lab
VIROLOGY LABORATORY
MALDI Core facility
3D Modelling and Fabrication Studio
Master of Design Studio
3D Printing Studio
Centers & Institutes
Big Data Analytics Center (BDAC)
Center for Advanced Materials
Center for Archaeology, Heritage & Museum Studies
Center for Economics, Mathematics & Data Analytics
Center for Environmental Sciences & Engineering (CESE)
Center for Informatics
Center for Public Affairs and Critical Theory (C-PACT)
Inst. for Innovations & Inventions with Maths and IT (III MIT)
8. JECRC University, Jaipur
JECRC University offers world-class education to the students situated in Jaipur, Rajasthan. Established in 2012, for the students at JECRC University, aims to become a renowned center of higher learning. Through its courses, the university works towards academic, professional, social, and cultural enrichment of the students.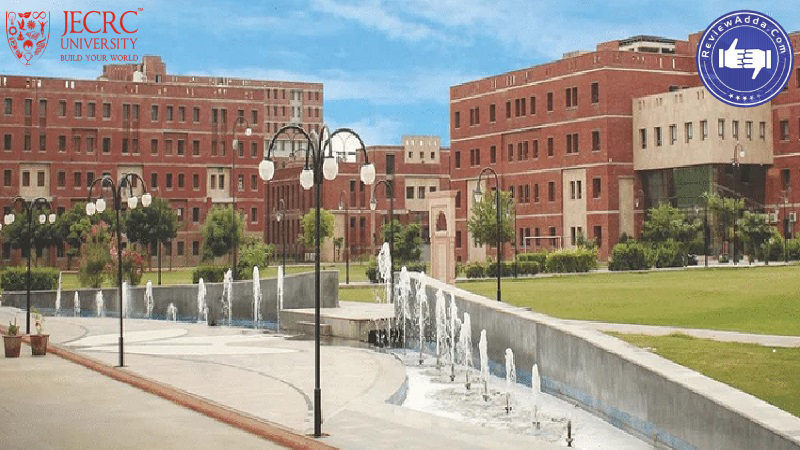 JECRC University, Jaipur offered courses in various streams. such as M.tech, B.tech, BBA, BCA, B.Com, MCA, MBA, Ph.D. in Engineering, Ph.D. in Management, LL.M, B.Sc (Hons), LL.B, B.Des, B.Des. in Interior Design, B.Sc (Hons.) in Agriculture, MCA- Lateral Entry, Ph.D. in Law, B.A (Hons.) English, M.Sc (Computer Science), etc are being taught at JECRC University, Jaipur. Due to its courses, the purpose of the university is to focus on the academic excellence and spirit of innovation that will drive academic orientation and pursuit at JECRC University.
For both learning and living at JECRC University, Jaipur provides a well- designed infrastructure. The university campus is located around the prime industrial and institutional hub and spread across 32-acres land of Jaipur and is well connected with all parts of the city. The university campus is eco-friendly and lush green. There is also a central library which has a wide collection of text-books and reference and journals of national and international repute.
The Wi-Fi enabled campus and has some of the Best computer labs, with advanced computing facilities and high-speed internet connectivity.
Computing Labs
Some of the influential computer labs are at JECRC University, with advanced computing facilities and high-speed internet connectivity. JECRC University comprises 15 computer labs with more than 500 computers and 25 MBPS 1:1 network. To connect technical education institutes the University is under the initiative of NMEICT through National Knowledge Network (NKN) with an internet facility of high speed.
ERP Technology is the backbone of works in the University system. The entire campus network is connected with advanced technology-enabled servers and CISCO network equipment. The campus is Wi-fi enabled.
Computational Simulation and Enabling Technology (CSET) Lab
At JU a Computational Simulation and Enabling Technology Lab are being established. The lab will equip JU students under this collaborative initiative with expertise in advanced simulation techniques.
In the fields of fluid dynamics and structure mechanics, the CSET Lab will enable students to develop high-performance computing (HPC) numerical simulation tools and high-fidelity. A prime tool in advanced computational simulation algorithms and modern engineering is used to solve problems in relevant fields.
9. GD Goenka, Gurgaon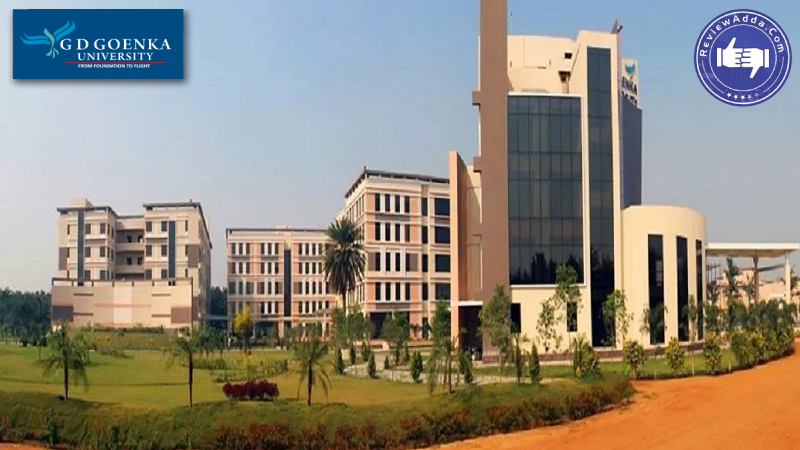 In 2013, GD Goenka University (GDGU) was founded by GD Goenka Group, one of the Largest Educational Groups in India. The private univ. is located in Gurgaon in Haryana and comprises of 11 schools. It offers numerous PG, UG, doctoral and Diploma Programs. Amongst the country's Top Young Universities the institution has been consistently ranked.
10. Shoolini University, Himachal Pradesh
Affiliated with the University Grants Commission, Shoolini University (SU) is a highly-ranked private institution of higher education and research located at Solan in Himachal Pradesh. In initial days in 2005 set up as the Shoolini Inst. of Life Sc. and Business Mgmt., in 2009, the inst. was granted the univ. status under an Act of state government.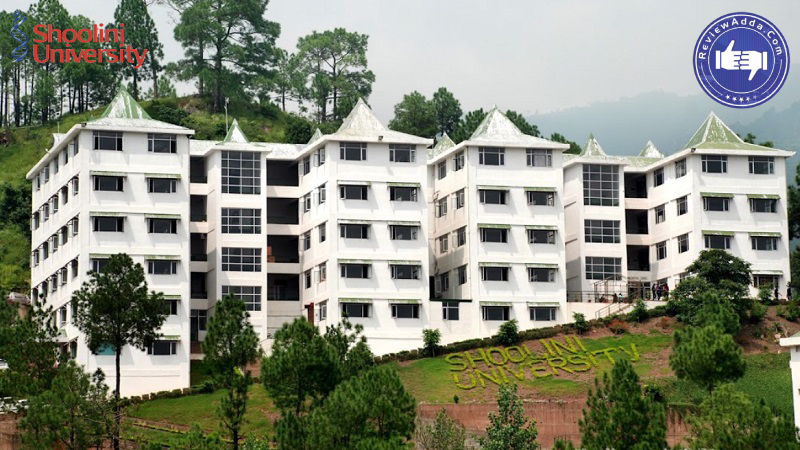 SU offers UG, PG and Doctoral Programs in Agriculture, engg., management, basic and applied sciences, liberal arts, and pharmaceutical sciences. In 2018, Its students and faculty members have so far filed 303 patents, which comprises 144 registered.
Research Centers
Research Center in Nanotechnology
Research Center in Omics
Research Center in Renewable Energy
Research Centre in Automobile Engineering
Research Center in Yoga
Research Center in Disaster Management
Research Center in Data Analytics