Topic We Cover: MBA Admissions 2018
1. Eligibility for MBA admissions
2. Procedure
3. Courses offered during MBA admissions
MBA in Finance
MBA in Marketing
MBA in Human Resource
MBA in International Business
MBA in Consulting
4. MBA Admissions: Exams across India
Common Admission Test (CAT)
Xavier Aptitude Test (XAT)
Management Aptitude Test (MAT)
NarseeMonjee Management Aptitude Test (NMAT)
Symbiosis National Aptitude Test (SNAP)
Indian Institute of Foreign Trade (IIFT)
Common Management Admission Test. (CMAT)
ICFAI Business School Aptitude Test (IBSAT)
Karnataka Management Aptitude Test (KMAT)
Maharashtra Common Entrance Test (MAH-CET)
The climb to the summit begins.
With major MBA Entrance Exams around the corner, every MBA aspirant must slowly be feeling the unnerving shiver of MBA admissions clawing down their spine. Though MBA Admissions 2018 will officially begin early next year, the application form and CAT cut off release have already begun the hoopla.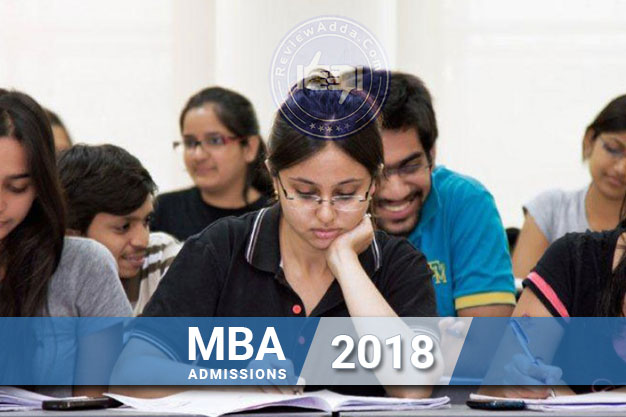 MBA Admissions will officially begin next year, but various entrance exams will be conducted this year itself.
Unlike other premier entrance exams in India, MBA admissions involve a long and painstaking process. Besides clearing the indomitable entrance exams, aspirants are further put to the sword with GD and PI rounds. And like every marauding ordeal, it does end with a prize of a successful MBA Admissions Process.
Though MBA admissions are usually dominated by news about the elusive CAT , there are other exams aspirants keep as a backup. Top B-Schools such as ICFAI, XLRI, IIFT etc are namely some major institutes in India for MBA admissions.
Before moving further, it is vital to discuss the purpose of an MBA and why it is imperative to pursue MBA Admissions for the right reason. The excruciating selection process for MBA admissions has been made so for a reason. Top B-schools impart top notch education, but the same cannot be said for colleges down in tier 3 and 4.
Spending a pile for MBA admissions is futile if you don't see yourself as a successful business executive in the future. Thus, it is advisable to pursue MBA admissions only in top colleges and to avoid the mistake of pursuing MBA admissions in a lowly college simply for the sake of adding another degree to the CV.
With essentials out of the way, let's get down to the Procedure of MBA Admissions.
Eligibility for MBA admissions
A candidate is eligible for MBA admissions if he/she
has a Bachelor's degree or its equivalent
had secured a minimum percentage of 50% or an equivalent CGPA
These criteria are essential to appear for MBA admissions.
Procedure:
MBA admissions for most B-schools follow a similar procedure.
The process begins with a baptism of fire. CAT, XAT, MAT etc abide by a common syllabus and though they differ in difficulty, none of them is a piece of cake. CAT preparation is one of the greatest myths in our modern education system, contributing to a flourishing multi-million coaching industry preparing students for MBA admissions.
In a country crazy about IIMs and IITs , elusive entrance exams such as the aforementioned end up becoming a pipe dream for many aspirants. Thus, clearing such an exam with the prize of a MBA admission at the end of a tunnel is considered a great achievement.
Clearing the written exam is not enough though, as MBA admissions have additional GD and PI rounds. These rounds present another unique challenge for candidates whose interpersonal skills are tested in a closed door environment in the presence of a moderator. In a group of six for a GD, only two are selected highlighting the cut throat competition for MBA admissions.
Only after clearing all rounds can a student finally complete his/her MBA admissions.
Courses offered during MBA admissions-
Like B.Tech aspirants, MBA admissions are filled with students unclear about the field the want to specialize in. Being a post graduate programme, courses offered during MBA admissions are in highly specific areas. Knowing exactly what each course offers remains vital during MBA admissions.
1. MBA in Finance
The most lucrative field amongst aspirants during MBA admissions is Finance. The aim of this course is to acclimatize students to working in any finance department of an organization across the world. Subjects such as International Finance and Budgeting train students about the inner workings of Financial Management.
Banks remain primary employers for MBA Finance graduates. Coupled with the accelerated growth of the banking sector in India, Finance remains a sure shot winner for a top notch MBA.
Scope in banking sector is self evident with vast opportunities in public and private sector banks
High end financial sectors such as Investment banking and stock market trading generally poach MBA Finance graduates from top draw institutes.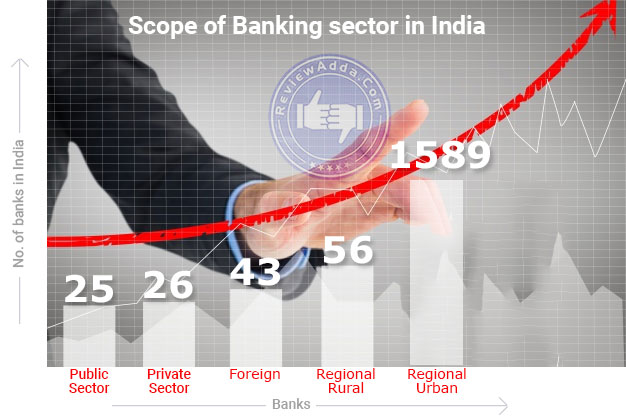 2. MBA in Marketing
Many candidates in recent years have been choosing Marketing as their specialization over Finance during MBA Admissions. Offering a more dynamic and practical approach compared to Finance, Marketing deals with consumer and market behavior. In the cut throat world of modern retail and e-commerce markets, it is essential for brands to know the pulse of the consumers. This is where Marketing graduates come in.
Get Updated Review ( Voice Based Alumni Feeback)
Positions such as product manager, sales manager, market research analyst etc are hounded by MBA Marketing Graduates. The field has practically no ceiling as there have always been products to sell and markets to tap.
3. MBA in Human Resource
HR is another field many experts vouch for during MBA admissions. Aspirants interested in handling the human aspect of management are perfect for MBA in HR. Though candidates clearing entrance exam for MBA usually opt for more traditional fields, the unique skills required for being a top draw HR often sit perfectly well for certain students.
With responsibilities such as work-force diversity management, mergers, acquisitions and studying macroeconomic forces in the labor market, great HRs are rare to find. Companies in nearly all fields need HRs to motivate and lead other MBA Executives from different fields.
4. MBA in International Business
As the name suggests, MBA in International Business is one of the few fields providing vast exposure and insights of dealing of specific companies around the world. Fields such as International Finance and International Logistics aim to train students for the rigors of handling and maintaining business across borders. It is a growing field and is slowly becoming a lucrative proposition for candidates pursuing MBA Admissions.
With the added benefit of gaining cross cultural knowledge by touring the world for business, International Business is slowly becoming an elite branch for students during MBA admissions. Many global business organizations require professionals ingratiated with international business knowledge.
5. MBA in Consulting
One of the dream courses for many aspirants during MBA Admissions Process, MBA in Consulting entails high profile jobs straight out of college. As the title suggests, consultants are hired for an outsider's analysis of the running of a company.
Titles such as Strategy, operations and technology consultant are merely some of the many fields consultants are hired for.
This field promises a variety of different areas to pursue due to the totality required to be a consultant. The package does come with a precursor of working long hours and ruining work-life balance.
MBA Admissions: Exams across India
In spite of obvious rumors, MBA admissions can be done without CAT. There are a number of other top B-schools conducting their own exam. Some of the exams mentioned below are on the checklist of nearly every candidate pursuing MBA admissions-
1. Common Admission Test (CAT)
Getting the obvious one out of the way, CAT is the gateway to MBA admissions to 20 IIMs and other B-schools accepting CAT scores. Held in November every year, CAT has become the crowning jewel of all MBA entrance exams, setting a model for other institutes to follow.
The exam tests students based on Quantitative Ability (QA), Verbal Ability AND Reading Comprehension (VARC) and Data Interpretation and Logical Reasoning (DI & LR).
Registrations for CAT 2017 started back on August 9 and will end on September 20 this year. Candidates can only apply online. Application fee has been set at Rs. 1800 for general candidates and Rs. 900 for other categories.
The CAT exam is on November 2016 this year.
2. Xavier Aptitude Test (XAT)
XAT is another prominent entrance exam for MBA admissions in India. Based on similar lines to CAT, XAT opens a path to Xavier B-schools such as XLRI, XIME and XMB as well as other institutes like GIM and SP Jain.
The exam sections include Decision Making, Verbal and Logical Ability, Quantitative Ability and Data Interpretation. XAT will be held on January 7, 2018.
XAT application form is available online only. The last date to apply is November 30 this year and the registration fee is Rs. 1650. Late registration fee will be Rs. 2000.
3. Management Aptitude Test (MAT)
MAT is another checklist exam for MBA admissions in India. A number of B-schools accept MAT scores for MBA admissions such as XIME, TA Pai Management Institute, BIT Mesra, IPE Hyderabad etc.
With sections like Indian and Global Environment, Language Comprehension, Data Analysis and Sufficiency, Mathematical Skills, Intelligence and Critical Reasoning, MAT is a more scoring exam compared to other MBA Admissions exams.
MAT is conducted four times every year in February, May September and December in both online and offline mode. For December, Registration will start in October this year and application fee is Rs. 1400.
Online exam will held on December 9 and offline paper on December 3.
4. NarseeMonjee Management Aptitude Test (NMAT)
As the name suggests, NMAT is conducted for MBA Admissions to NarseeMonjee Institute of Management Studies, Mumbai. The exam sections include Language Skills, Quantitative Skills and Logical Reasoning.
It is being held from October 5 to December 18 this year. Dates can be chosen by candidates looking for MBA admissions.
Application can only be filled online. Registration fee for NMAT is Rs. 1800. Late registration fee is Rs. 2000.
5. Symbiosis National Aptitude Test (SNAP)
Symbiosis International University organizes SNAP every year for MBA admissions across India. SNAP is structured around General English, Quantitative, Data Interpretation & Data Sufficiency, Current Affairs and Analytical & Logical Reasoning.
The exam is on December 18 this year in online mode only. Application fee can be paif online or through DD. Fee in online mode will be Rs. 1750 + GST. Through DD, Rs. 2065 will have to be paid in the name of 'Symbiosis Test Secretariat'
6. Indian Institute of Foreign Trade (IIFT)
Indian Institute of Foreign Trade (IIFT) organizes an exam for two year MBA Admissions Programme in International Business. Syllabus for the exam includes Quantitative Aptitude, Data Interpretation, Logical Reasoning and Current Affairs.
Exam will be in offline mode. Entrance fee of Rs. 1550 can be paid online and through DD. Fee for backward category candidates is Rs. 775.
The exam is December 3 this year.
7. Common Management Admission Test. (CMAT)
CMAT is organized by AICTE every year. CMAT score is accepted by all AICTE-approved Institutions and universities for MBA admissions. Conducted only in online mode, the test pattern is structured around various sections like Quantitative Technique, Logical Reasoning, Language Comprehension and General Knowledge.
The dates of CMAT for MBA admissions haven't been announced yet. The registration fee for General category is Rs. 1400 and Rs. 700 for other categories. Payment can be made online through the exam portal or at any SBI branch by Credit /Debit card.
8. ICFAI Business School Aptitude Test (IBSAT)
IBSAT is organized ICFAI (Institute of Chartered Financial Analysts of India) University group for MBA admissions. It is conducted only in online mode and the syllabus includes quantitative techniques, data interpretation, data adequacy, vocabulary, analytical reasoning and reading comprehension
Application fee is Rs. 1800. Candidates can apply both online and offline. Online form is available on the official IBSAT website. For offline forms, students can purchase forms from one IBSAT's marketing centres.
IBSAT will be held from December 21-24 this year.
9. Karnataka Management Aptitude Test (KMAT)
KMAT is a state based management aptitude test conducted by Karnataka Private Post Graduate Colleges Association (KPPGCA) for MBA admissions. It comprises of three sections: Verbal Ability and Reading Comprehension, Quantitative Ability and Logical Reasoning.
The last registration date for KMAT has now passed. The exam is on September 17 this year.
10. Maharashtra Common Entrance Test (MAH-CET)
DTE Maharashtra will be conducting MAH-CET this year for MBA admissions. Usually held in March every year, MAH-CET consists of three sections- Logical Reasoning, Quantitative Aptitude and Verbal Analysis & Reading Comprehension.
The form is only available in online mode on the exam's official website. Application fee is Rs. 1000 for general category and Rs. 800 for other categories. Payment will have to be done online as well.
The exam is scheduled to be in the first week of March.