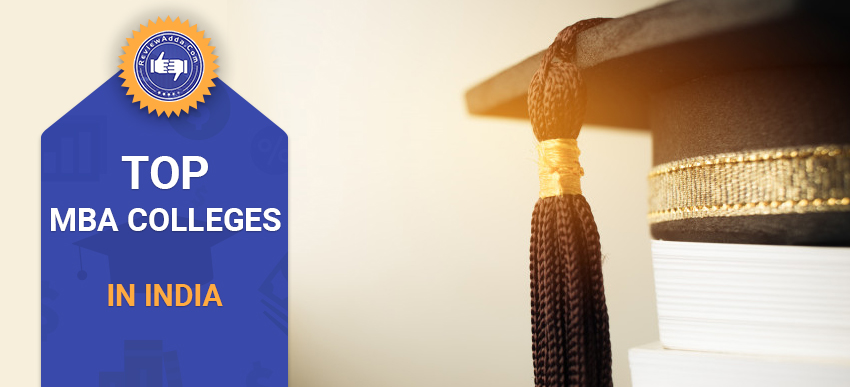 "Top MBA Colleges in India" has become an area of great search over the internet on the Indian education space. While only the IIMs held sway until a few years back, the rise of top private MBA colleges has made management education ubiquitous amongst Indian students.
The reasons behind such a rise in demand are many. India is very well positioned in the state of global affairs to be amongst the cluster of countries which will spear economic growth. Being in such a position, the need for top-draw management professionals is obvious in the Indian industry.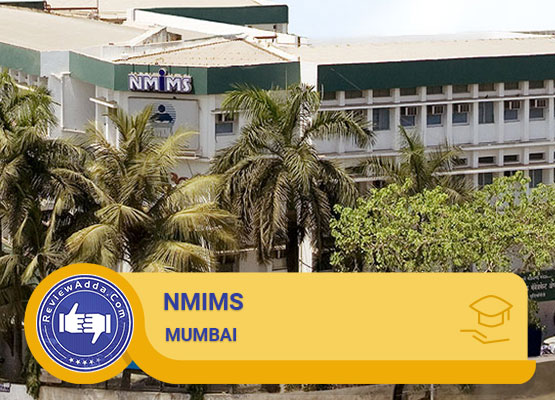 NMIMS is one of India's best B-schools
The Factors
MBA college rankings are not done on the basis of mere hunches. To establish a level playing field for all the top B-Schools in India, it is necessary to establish certain common factors upon which each college or university will be judged fairly. Since each factor will be given equal weightage, we will eventually obtain fair B-school rankings of India.
The factors chosen to rank the top MBA colleges in India are:
1. College Perception
Although top MBA colleges in India such as the IIMs have a well-established perception amongst management aspirants, private B-schools colleges have to work much harder to create a positive narrative around their institution.
While ranking the top private MBA colleges in India, analyzing the college perception is an essential part of the process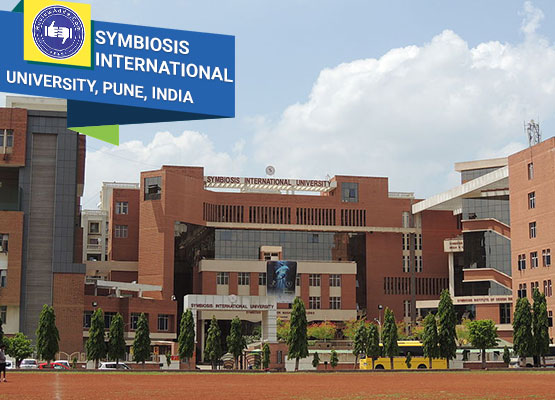 SIU is one of the Top Private MBA Colleges in the country
2. Alumni Reviews
Alumni reviews are very important as they give a completely unbiased account of a college or university's education programme.
Private MBA colleges and universities do their best to portray a positive image around the college, but the real story is only known by the alumni of the college. The importance of alumni reviews cannot be overstated, as they are the only source which depicts a completely undistorted view of a college.
3. Academics and Infrastructure
Academic structure and infrastructural facilities are the cogs which run the ever present machine for every top business school in India. These two aspects of an MBA college go a long way in asserting the propensity of a college to provide a solid management degree.
The success achieved by top management institutions in the country such as XLRI, ISB and the IIMs is down to the presence of a strong academic structure and sound infrastructural facilities for students
4. Placements
Placements are one of the key reasons why most graduates in the country entertain the thought of pursuing a MBA degree. The top MBA colleges in India are able to get much better placements for their students due to a number of reasons.
To think of placements as an independent factor is a misguided notion. In essence, placements can be considered a summation of all the aforementioned factors and other aspects such as industry outreach and alumni network.
Top private MBA colleges in India are discussed below.
Ranking

College/University

Perception (out of ten)

Alumni reviews (out of ten)

Academics

(out of 10)

Placements (out of 10)

1

9.9

9.9

9.9

9.9

The best private B-school in the country

Student feedback is overwhelmingly positive

A well balanced curriculum which has been doctored multiple times to surgically enhance industry integration

Placements are excellent across the board

2

9.9

9.9

9.8

9.9

One of the best MBA colleges in the India

Feedback is overwhelmingly positive

Offers a course well corroborated with industry demands. Curriculum is flexible as course offered is PGDM

Some of the best placement packages for management students are offered at MDI

3

9.9

9.9

9.8

9.8

Regarded as one of the best private B-schools in the country

Feedback is largely positive

Integration of industrial inputs with management essentials

Recruitment has remained top-draw since its inception a few decades back

4

Indian School of Business, Hyderabad

9.8

9.9

9.8

9.8

Counted amongst the best MBA colleges in the country

Feedback is overwhelmingly favorable

Offers a one of a kind academic structure catered to students looking for industry oriented

Placement cell is very active as companies from all around the world visit the campus

5

SP Jain Institute of Management and Research, Mumbai

9.8

9.8

9.8

9.8

Amongst the best MBA colleges in India

Feedback is par excellence

Some of the best faculties in India teaching some of the brightest talents in india makes academic programme one of the best in the country

Placements are excellent and on par with the best IIMs

6

9.8

9.8

9.8

9.7

Niche based B-school specializing in rural management. One of the best in the country

Reviews are largely positive

Focus is essentially on the working of the mechanics of rural areas and how modern management can be ingratiated into such areas

Placements are specific to the branch of study

7

Narsee Monjee Institute of Management Studies, Mumbai

9.7

9.8

9.8

9.7

Amongst the top MBA colleges in the country

Majoritarian view over college is positive

Key emphasis on ingratiating students with corporate life and making them aware of the necessary standards

Placements are excellent across all branches

8

Symbiosis Centre for Management and Human Resource Development, Pune

9.7

9.7

9.8

9.7

Another renowned name in management education in India. Part of Symbiosis University campus

Largely popular amongst alumni and current students

Academically well structured to deal and modify curriculum based upon market dynamics

Placement record has been very good over the years

9

Great Lakes Institutes of Management, Chennai

9.2

9.1

9.1

9.1

Amongst the top B-schools in South India

College reviews are very positive

Encourages new techniques of learning and ingratiates industry advice into its fold

Placements are excellent with many companies visiting campus across the board

10

9.1

9.1

9.1

9.1

Derives its popularity from the main campus in Hyderabad.

Feedback is very favorable

Sets the tone in academics with a key focus on research output and practical learning

Placements are very good and diverse owing to the B-school's impeccable brand name

11

9.1

9.1

9.0

9.1

Renowned for its all-round management programme. Amongst the best MBA colleges in Delhi

Alumni reviews highlight the college's qualities in academics and infrastructure

Seamless integration channels with leading industrial companies

Placement record highlights the connections of the institution with top-rated companies

12

Ta Pai Management Institute, Manipal

9.0

9.1

9.0

9.1

Considered the best B-school in India which accepts MAT scores

Feedback is largely positive

Balanced approach with focus equated between practical learning and theoretical concepts.

Placements are very good and diverse owing to the B-school's impeccable brand name

13

9.0

9.0

9.0

9.1

Known as one of the best colleges for MBA in North India

Feedback is chiefly favorable

Academic programme is strong with highly qualified teachers and critical industry integration

Recruitments are extremely consistent with an in-house well-connected placement cell

14

Institute for Financial Management and Research, Sri City

9.0

9.0

9.0

9.0

Very old and renowned in South India

Reviews from ex-students highlight are highly praiseworthy of the college

Academic structure is well balanced industry-oriented training and traditional management techniques

Placement reports of the college has been very consistent over the years

15

8.9

9.0

9.0

9.0

Considered amongst the nest B-schools in Tamil Nadu and India in general

Feedback is fundamentally favorable

Rigorous academic structure is eased by relaxed approach of faculties

Placements are extremely consistent in keeping with the college name

16

FORE School of Management, Delhi

8.9

9.0

9.0

8.9

One of the oldest and most respected B-schools in Delhi

Feedback is mainly favorable

Due to no affiliation with any university, FORE freely changes its curriculum to suit the needs of the industry

Placement programme is excellent , but not on par with aforementioned institutions

17

Institute of Finance and International Management, Bangalore

8.9

8.9

9.0

8.9

A well-respected brand for MBA in South India, especially Bangalore

Feedback is positive citing the college's industry ingrained approach

Has close ties to may recruiters and constantly changer curriculum according to changing trends

Placements are very good due to strong ties with recruiters

18

Indian Institute of Health Management Research, Jaipur

8.9

8.9

8.9

8.9

Known primarily for MBA courses for hospital management

Considered the best MBA college in India for hospital management by alumni

In tune with new developments in medical management

Placements are excellent within its own niche of healthcare management

19

Prince L.N Welingkar Institute of Management and Research, Mumbai

8.9

8.9

8.9

8.8

One of the oldest and most respected names for management studies in Mumbai

Feedback is very favorable

Low intake and intensive training under a industry-oriented curriculum ensures academic quality.

Placements have been consistently good for the past few years

20

Jindal Global Business School, Sonepat

8.9

8.8

8.9

8.8

Known to better than most MBA colleges in India

Alumni perception is satisfactory

Reasonable balance between new management techniques and old MBA studies

Placements aren't path-breaking but better than other MBA colleges

21

Bharathidasan Institute of Management, Tiruchirapalli

8.8

8.8

8.9

8.8

Known across India for its management courses

Feedback from alumni speaks volumes of praise for the B-school

Well attenuated with new trends of management studies and market dynamics

Placements are generally decent, but the quality of recruitment isn't as illustrious as other top MBA colleges

22

Birla Institute of Management Technology, Greater Noida

8.8

8.8

8.8

8.8

Well known and respected in North India

Feedback is fundamentally favorable

Reasonably good, but not as holistic as some of the top MBA colleges

Placement record shows consistency over the past few years

23

Goa Institute of Management, Goa

8.7

8.8

8.8

8.8

Relatively lesser known than most top B-schools, but retains a very positive perception amongst those who do

Ex-students are highly praiseworthy of the college

Is closely knit with the changing structures of the modern market

Placement programme is excellent

24

Nirma University, Ahmedabad

8.7

8.7

8.8

8.8

Well known and respected across the country

Feedback is largely positive

Well drafted curriculum taking into account modern management methods

Placements have been consistently since the university's inception

25

8.7

8.7

8.7

8.8

Well known in UP. Better than most MBA colleges in UP

Alumni perception is chiefly upbeat

Academically balanced in their approach

Placements are reasonably good considering the record of some other MBA colleges in the state

26

8.7

8.7

8.7

8.7

Known mostly in South India

Alumni perception of the college is generally positive

Healthy level of industry exposure is a strong point in academic programme

Placements are decent, but not as lucrative as the like of ISB or XLRI

27

Symbiosis Institute of Operations Management, Nasik

8.7

8.6

8.7

8.7

Under the control of Symbiosis University in Pune

Perception amongst ex-students is generally positive

Healthy integration with industry, which is necessary for operations management

Placements are very good owing to the Symbiosis name synonymous across India

28

Amity Business School, Noida

8.6

8.6

8.7

8.7

Perception is decent in Delhi-NCR region

Alumni perception is relatively positive. A key back-draw is considered to be its high intake

Academic dispersion is difficult to maintain due to high intake

Placements are relatively better than some, but largely average.

29

Xavier Institute of Management and Entrepreneurship, Bangalore

8.6

8.6

8.7

8.6

'Xavier' brand name helps build good perception besides string showings in placements

Feedback is dominated by positive reviews

Not as coherent as XLRI but a good level of management education

Placements are again not as path breaking as XLRI

30

8.6

8.6

8.6

8.6

Known and respected in South India for MBA and BBA

Alumni perception is excellent

Academically more focuses on theoretical side of management

Placements are good but quality of placement isn't ideal

31

Jaipuria Institute of Management, Noida

8.5

8.6

8.6

8.6

Known primarily in Delhi-NCR region

Alumni reception is relatively favorable with a few highlighting some drawbacks such as course structure and industry integration

Focus is largely on traditional management studies rather than a more industry-oriented approach

Lacking industry integration doesn't help. Placements are average considering the record of colleges mentioned before

32

ITM Business School, Navi Mumbai

8.5

8.5

8.6

8.6

Household name in management studies in most parts of India

Feedback is generally positive. Some drawbacks cited is lack of proper infrastructure and accommodation facilities

Not as good as other top B-schools, but decent in its own right

Placements, like academics aren't as top-draw as IIMs or SPJIMR, but relatively decent

33

Jagan Institute of Management Studies, Delhi

8.5

8.5

8.6

8.5

Known mostly in Delhi and neighboring states

Alumni feedback suggests JIMS is a relatively above average MBA college

Academically consistent with affiliation to IPU

Placements are decent, but not as good as IMT and MDI.

34

8.5

8.5

8.5

8.5

Known very well amongst MBA aspirants

Alumni perception is relatively favorable

Academics are well balanced between theoretical and practical concepts

Placements have been consistently decent

35

Bharati Vidyapeeth's Institute of Management and Research, Delhi

8.5

8.5

8.5

8.4

Known primarily because of BV brand name

Alumni perception is mixed suggesting some good and poor traits

Academic standards are decent with reasonably good faculties

Placements are average with most standard recruiters visiting campus

36

8.4

8.5

8.5

8.4

In Symbiosis main campus in Pune

Alumni perception is largely positive

Academic focus well construed as international business is a very dynamic field

Placements are decent owing to the Symbiosis tag

37

Symbiosis Institute of Telecom Management, Pune

8.4

8.4

8.5

8.4

In Symbiosis main campus in Pune. Branch of MBA not as famous as IB, HR, OM or Finance

Alumni perception is largely positive

Focuses on the working of telecom structure and the necessary managerial requirements of the sector

Placement programme focuses on recruitments from telecom and related sectors

38

8.4

8.4

8.4

8.4

In Symbiosis main campus in Pune

Alumni perception is largely positive

Curriculum is designed to ingratiate new management techniques with traditional methods of teaching

Placements are very good owing to the Symbiosis name

39

Symbiosis Centre for Information Technology, Pune

8.4

8.4

8.3

8.4

In Symbiosis main campus in Pune. Relatively less popular branch

Alumni perception is largely positive

Academic structure is as strong as any other field of study at Symbiosis

Placements aren't as robust as field isn't as popular in the industry

40

Symbiosis Institute of Media and Communication, Pune

8.4

8.4

8.3

8.3

In Symbiosis main campus in Pune. Relatively less popular branch

Alumni perception is largely positive

Curriculum is well structured focusing on the inner workings of media houses

Placements are entirely niche based

41

8.4

8.3

8.3

8.3

In Symbiosis main campus in Pune. Relatively less popular branch

Alumni perception is largely positive

Well stacked curriculum for proper business management studies

Placement record of great owing to the university's popularity

42

8.3

8.3

8.3

8.3

Recently established by HCL founder Shiv Nadar, so naturally has a solid reputation

Alumni reviews praise the college infrastructure and facilities

Curriculum is designed to ingratiate industrial needs

Placements haven't taken off as university is still relatively new

43

PSG Institute of Management, Coimbatore

8.3

8.2

8.3

8.3

Not as popular for MBA than it is for B.Tech

Alumni reviews suggest MBA programme offered is excellent

Academic focus adopts same attitude as it did with B.Tech

Placements are decent, but most recruiters come from the IT sector

44

Fortune Institute of International Business, Delhi

8.2

8.2

8.3

8.3

Known mostly in Delhi-NCR region

Response is usually positive citing the college's infrastructure and affordability

Reasonably good curriculum with a number of quality faculties

Industry exposure is relatively average

45

8.2

8.2

8.3

8.2

Is popular along with overall KIIT brand in East India and other parts of the country

Reviews are largely positive

Focus is mostly on traditional techniques of management, but reasonably balanced with several other industry-related programmes

Placements are decent, but quality vs quantity factor comes into the picture

46

Birla Institute of Technology and Science, Pilani

8.2

8.2

8.2

8.2

More known for its B.E programme

Alumni perception is mixed

Academic approach is balanced with reasonable weight given to industry exposure

Placements are not as renowned for MBA students as they are for B.E students

47

Xavier Institute of Social Service, Ranchi

8.1

8.2

8.2

8.2

Popularity is derived from the Xavier tag

Alumni review are reasonably positive

Academic programme is well designed on the basis of the curriculum at XLRI

Placements are good, but not as good as XLRI

48

Shri Dharmasthala Manjunatheshwara Institute for Management Development, Mysore

8.1

8.2

8.2

8.1

Largely known in South India

Alumni reviews are relatively positive. Some reviews suggested college had average faculties and placements

Focus largely remains on theoretical aspects of management

Lacks a strong alumni network for high quality placements, but overall record is decent

49

Doon Business School, Dehradun

8.1

8.1

8.2

8.1

Perception is very positive amongst general public and MBA aspirants

Reviews from ex-students present positive outlook towards the B-school

Lack of industry exposure is a drawback in overall academic programme

Placements are very good with most standard hirers visiting the campus

50

8.1

8.1

8.1

8.1

Relatively unknown in other parts, but well established name in North India

Reviews suggest college is decent but focus is too concentrated on academics

Affiliated to IPU, which implies it follows a standard curriculum

Placements are above average for a relatively unknown college in Delhi

51

Entrepreneurship and Management Processes International, Delhi

8.1

8.1

8.1

8.0

Many don't prefer the college believing their curriculum affects job prospects

Alumni perception is exceptional, highlighting college's unique approach to management studies

Radically different from quotidian MBA colleges with string focus in developing practical skills and industrial knowledge

Placements are a bit underwhelming, but the college is known to encourage entrepreneurial spirit

52

8.1

8.1

8.0

8.0

Reputation banked upon popularity of parent university in Pune

Alumni reviews are very positive

Focus is balanced between industry-oriented concepts and old school learning

Placements are decent due to popularity of Symbiosis tag

53

Regional College of Management, Bhubaneswar

8.1

8.0

8.0

8.0

One of the oldest MBA colleges in Orissa. Relatively unknown outside the state

General alumni perception is positive

Reasonably decent infrastructure, but quality of teaching is suspect

Placements are below average due to lack of industrial outreach

54

8.0

8.0

8.0

8.0

More popular for its B.Tech course. MBA course less popular

General perception is mixed. Some suggest the presence of needless strictness regarding academics

Academics are considered average with more focus on theoretical concepts

Placements are good compared to other colleges in the state

55

Adani Institute of Infrastructure Management, Ahmedabad

8.0

8.0

8.0

7.9

College isn't known outside Gujarat

Alumni perception is largely negative

Good faculties help in improving overall academic structure

Not on par with other B-schools

56

8.0

8.0

7.9

7.9

Primarily known across India for its B.Tech programme. MBA is relatively unknown

Feedback for MBA programme is relatively positive

Intake is low, which helps the quality of teaching, but lack of prominent faculties a big problem

Placements for MBA students aren't as robust as B.Tech graduates

57

International Management Institute, Bhubaneswar

8.0

7.9

7.9

7.9

Known mostly because of the famous Delhi campus

Alumni reviews are mixed about IMI-B

Intake is low, but integration with industry-based courses found lacking

Placements are average when compared to other top B-schools

58

7.9

7.9

7.9

7.9

Known primarily in Kerala

Alumni reviews are relatively positive

Academic programme built upon key focus on curriculum based learning only

Placements are above average considering the situation of other B-schools

59

Manipal University, Manipal

7.9

7.9

7.8

7.9

Reputation built purely on Manipal brand name

Alumni perception is divided between positive and negative reviews

Academic standards aren't ideal for core management education

Placements are about average relative to most B-schools

60

7.9

7.8

7.8

7.9

Reputation rests upon popularity of XLRI

Alumni reviews are generally decent

Academics focus is well knitted between theoretical and practical demands

Placements are good, but not as high profile as XLRI

61

Sri Sathya Sai Institute of Higher Learning, Prasanthi Nilayam

7.8

7.8

7.8

7.9

Well known and respected college in Andhra Pradesh

Alumni reviews are relatively positive. Some sight lack of proper infrastructure as key drawback

Curriculum is relatively balanced between pure theoretical concepts and industry-oriented methods

Placements are average when compared to other B-schools in India

62

Institute of Management and Information Science, Bhubaneswar

7.8

7.8

7.8

7.8

Unknown outside nearby regions in Jharkhand and other parts of Central and Eastern India

Feedback implies the college is largely average

Curriculum isn't up to the standard of modern management needs

Placements at IMIS are not up to the mark

63

7.8

7.7

7.8

7.8

Perception is ambivalent as college is more famous for its B.Tech programme

Alumni reviews are balanced between positive and negative opinions

Academics aren't as well-oiled as other top MBA institutions

Placements are just about average with most recruitments for sales positions

64

7.7

7.7

7.8

7.8

Known primarily for its popular B.Tech course. MBA course was offered only recently

Response is mixed. Reviews suggest infrastructure is good, but largely focused on engineering students

Academic programme is largely focused on old school style of management

Placements are average even with the VIT tag

65

7.7

7.7

7.8

7.7

Known mostly by the Jaipuria brand name

Feedback is divided between good and bad reviews

Curriculum similar to other JIM campuses.

Placements are reliant on companies visiting main campus in Lucknow

66

SRM University, Chennai

7.7

7.7

7.7

7.7

More known for its B.Tech programme

Alumni perception is mixed

Academic approach is stringent upon conventional management studies

Placements are middling relative to other B-school placement reports

67

7.6

7.7

7.7

7.7

Unknown outside the state

Perception is mixed between positive and negative reviews

Due to affiliation with state university, curriculum is too narrow for optimum management studies

Placements at Rungta are average

68

GL Bajaj Institute of Management and Technology, Greater Noida

7.6

7.7

7.7

7.6

Known only in Delhi-NCR region. Its B.Tech programme is more

Reviews are usually mixed, with most citing the college's single-minded approach to academics too strenuous.

Academics are more intertwined with the theoretical side of management studies

Placements are average compared to other top MBA colleges

69

7.6

7.7

7.6

7.6

Relatively unknown Delhi-NCR region. Considered decent amongst MAT score accepting colleges

Reviews are

relatively positive

Approach to

management studies is too obtuse

Placements aren't a guarantee like other top MBA colleges, but good students do get good jobs

70

7.6

7.6

7.6

7.6

Known well due to the popularity of Delhi campus

Alumni perception is relatively positive

Academics aren't as well structured as Delhi campus since college was only recently established

Placements are good, but not up to the scale as of now

71

Bharati Vidyapeeth's Institute of Management and Entrepreneurship Development, Pune

7.6

7.6

7.6

7.5

Well known in Maharashtra. Not as famous elsewhere

Alumni perception is positive

Quality of academics is maintained as intake is always limited to a certain number

Placements are above average relative to other colleges

72

KJ Somaiya Institute of Management Studies and Research, Mumbai

7.6

7.6

7.5

7.5

Perception is positive in Mumbai and other parts of Western India

Reviews are relatively positive

Affiliation to central university hampers college from being sensitive to market dynamics

Placements have been consistently decent over the years

73

Acharya Institute of Management and Sciences, Bangalore

7.6

7.5

7.5

7.5

Perception is generally average in Karnataka

Reviews suggest lack of infrastructural capabilities

Lack of industry exposure hurts the academic structure

Placements are just average

74

7.5

7.5

7.5

7.5

College perception is positive, but only in Gujarat. Unknown elsewhere

Alumni perception is relatively positive

Academic structure is very theoretical in nature

Placements are average when compared to average recruitment statistics of other B-schools

75

Dr CV Raman University, Bhubaneswar

7.5

7.5

7.4

7.5

Well known for B.Tech programme. MBA not as popular

MBA alumni perception is relatively negative

Academic focus is restricted to theoretical studies

Placements are below average

76

7.5

7.4

7.4

7.5

College

perception is

largely average

Alumni

perception is relatively negative

Academic structure is based upon conventional methods of management studies

Placements are underwhelming compared to other MBA colleges in Bangalore

77

7.4

7.4

7.4

7.5

General perception in Haryana is positive

Alumni reviews are mostly divided, with students applauding college infrastructure but criticizing placements

Infrastructural facilities are sound, but academically too stringent on old school management teaching

Placements are average

78

7.4

7.4

7.4

7.4

Not famous particularly for its MBA course

Perception is relatively average

Academics are reasonably average considering the college is more famous for engineering

Placement programme is more focused on getting engineering students placed

79

7.4

7.3

7.4

7.4

Borrows its popularity from its much more popular counterpart, IMT Ghaziabad

Perception is positive, but not as unanimous as its Northern counterpart

Academic programme is ingratiated reasonably well with industrial dynamics

Recruitments are reliant primarily on the 'IMT' tag

80

7.3

7.3

7.4

7.4

Unknown outside the state

Alumni reviews are comparatively negative

Academics are skewed towards rote learning of management concepts

Placement cell isn't adequate when compared to dexterity of other MBA colleges

81

7.3

7.3

7.4

7.3

College perception is average in West Bengal region. Unknown elsewhere

Alumni perception is mixed

Affiliation to central university greatly restricts curriculum diversity

Placements aren't on the level of a given average B-school

82

7.3

7.3

7.3

7.3

Unknown outside Orissa

Alumni perception is relatively negative

Affiliation to central university greatly restricts curriculum veracity

Placements are below average

83

7.3

7.3

7.2

7.3

College perception is largely premised on reputation of

parent university, JIIT, which is more famous for engineering

Alumni perception is positive

Industry dynamics are not ingratiated to the ideal degree

Placements are decent as college is bolstered by its brand name

84

7.3

7.2

7.2

7.3

Perception was hurt by the controversy which erupted 2016 over the administrative control of the college

Alumni review have been disparaging over the administrative muddle at the college

Academics programme is a well-oiled machine focused on old-school management

Placements have been hurt by lack of stability in administration

85

7.2

7.2

7.2

7.3

Perception is reasonably good in Pune and other parts of the state

Alumni reviews are relatively negative. Some cite lack of infrastructure and industry integration as key drawback

Academics are not ingratiated with real world industry kinematics

Students are placed easily as there isn't as much competition, but quality of placement isn't as attractive

86

7.2

7.2

7.2

7.2

College is known only in Pune region

Feedback is relatively positive, barring some pointing out infrastructural deficits

Academic programme is well balanced between theoretical and practical aspects of management

Placements are found lacking compared to recruitments of other B-schools

87

7.2

7.1

7.2

7.2

Unknown in most parts of India. Perception in Orissa isn't top class either

Alumni perception is moderately negative

Curriculum is tied down due to stringent affiliation with central university

Placements are sub-standard

88

7.1

7.1

7.2

7.2

Popular only because of Xavier name

Alumni perception is relatively positive

Entirely niche based curriculum.

Placements are mostly niche based, which somewhat hampers overall placements

89

7.1

7.1

7.2

7.1

Niche based college, well received amongst aspirants looking for a career in the insurance sector

Reviews are very generally very positive

Academic focus is mainly on the insurance industry

Placements are mostly niche based

90

7.1

7.1

7.1

7.1

Lack of MBA course harms reputation to some extent

Review are relatively positive

Academic goal is well aligned with industry and market dynamics

Placements are good in terms of quantity, but not quality. Average package is low

91

7.0

7.1

7.1

7.1

Generally known in Pune region only.

Alumni reviews are relatively positive. Some sight the dearth in proper infrastructure as a hassle

Academic programme is well planned and quality of MBA studies are maintained

Placements are average when compared to other B-schools in the state

92

7.0

7.1

7.1

7.0

Known primarily for engineering within the nearby regions only

Alumni find the colleges lacking in a number of areas

Academically found lacking for management studies

Placements are below average, as most companies come for B.Tech graduates

93

7.0

7.1

7.0

7.0

Relatively new compared to other MBA colleges so perception isn't overwhelmingly positive

Alumni reviews are relatively positive

Healthy level of industry exposure

Since college is new, alumni network isn't up to scale which hampers placements

94

7.0

7.0

7.0

7.0

College perception is average

Alumni reviews are middling, most rating the college as a average B-school

Academic plan is focused on rigorous training in traditional management studies

Since intake is less, placements are reasonably decent but quality of placement isn't an ideal ROI

95

7.0

7.0

7.0

6.9

College perception isn't up to the mark

Alumni review are largely average

Academic curriculum is stringent due to affiliation with central university

Placements aren't up to the mark. College doesn't have a good ROI

96

7.0

7.0

6.9

6.9

Known mostly by the NMIMS brand name

Feedback is relatively mixed

Curriculum is well balanced

Placements programme is reliant on performance of Mumbai campus

97

7.0

6.9

6.9

6.9

Known only in Karnataka region.

Overall ratio of good and bad review cancel each other out

Academics is more focused on traditional style of MBA studies

Placements are about average considering performance of other B-schools

98

6.9

6.9

6.9

6.9

Known primarily for B.Tech course

Reviews are relatively negative

Approach to MBA studies is too narrow

MBA placements aren't as good due to lack of industry integration

99

6.9

6.9

6.9

6.8

General

perception in Kerala is positive. Unknown elsewhere

Alumni reviews

are relatively

negative

Infrastructure

isn't up the mark for proper MBA studies

Placements are

below average

100

6.9

6.9

6.8

6.8

Known only in Lucknow and adjoining areas

Alumni reviews highlight lack of strong placement programme

Academics are considered reasonably good

Placements are poor due to lack of a string alumni network

101

6.9

6.8

6.8

6.8

College perception of any sort is present in the state only. Not known for MBA outside Kerala

Alumni perception is relatively average

Market dynamics are not ingratiated in curriculum

Placements aren't up the mark

102

6.8

6.8

6.8

6.8

Known primarily for engineering across India

Alumni criticize college for high intake

High intake causes dip in academic standards

Placements are average compared to other South Indian MBA colleges

103

Mukesh Patel Institute of Technology, Management and Engineering, Mumbai

6.7

6.8

6.8

6.8

College reputation banks on affiliation with NMIMS

Alumni review are relatively positive

Academics curriculum is derived from NMIMS, so quality of education is good

Placements are average and not as good as NMIMS

104

6.7

6.8

6.8

6.7

College isn't known outside West Bengal

Alumni perception is largely negative

Not appropriate for management studies

Placement cell not up to the mark

105

6.7

6.8

6.7

6.7

Not the first choice amongst MBA aspirants

Alumni reviews are relatively favorable due to presence of good faculties

Academics are good due to presence of some good faculties

Placements aren't up-to the mark even though B-school is present in Delhi

106

Woxsen School of Business, Hyderbad

6.7

6.7

6.7

6.7

Known only in Hyderabad and adjoining areas

Alumni reviews are relatively negative

Academic programme isn't up to the mark

Placements are low due to lack of alumni network

107

6.7

6.6

6.7

6.7

Not the first choice amongst MBA aspirants

Alumni review are relatively negative

Academics isn't ideal for proper management studies

Placements are lacking due to lack of industry exposure

108

6.7

6.6

6.6

6.7

Well known in West Bengal. Not as famous elsewhere

Alumni perception is mostly negative

Quality of academics isn't up to the scale of modern management requirements

Placements are below average

109

6.6

6.6

6.6

6.7

College isn't known outside West Bengal

Alumni perception is largely negative

Not appropriate for management studies due to lack of focus on market dynamics

Placement programme isn't up to required level

110

6.6

6.6

6.6

6.6

Well known in West Bengal. Not acknowledged elsewhere

Alumni perception is negative for most of the part

Academic structure is shackled by affiliation to central university

Placements are below average