Topic We Cover: Top MBA colleges in North India
1. The Institutional Education Complex of India
2. Management education in India
3. Indian School of Business - An example worth following
4. Top MBA colleges in North India
5. The States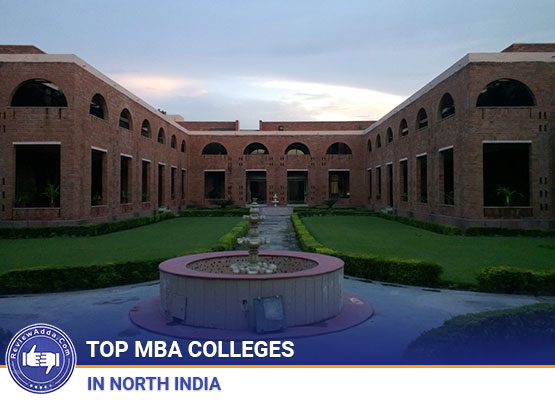 MDI Gurgoan is one of India's top B-Schools
MBA has formed the crux of modern management education in India. Top MBA colleges in the Country have become institutions commanding immense prestige and incessant demand. After engineering, MBA is the Most Popular Course in India going by the sheer diversity of applicants it entices every year.
As the quality of engineering slumped after its demand skyrocketed at the turn of the century, MBA has faced a similar fate as well. With the growing number of aspirants for top MBA colleges in North India, there have seen a parallel rise of Private management colleges across the Noth India.
While some educational experts and analysts have simply brushed off this trend as supply-and-demand, there are others who deem this trend as dangerous development with cynical overtones.
Contrary to what many have come to believe, education isn't a business', says Manish Nanda, a former faculty at a prominent management college in New Delhi. 'It is a service. My only concern regarding this sprouting of B-schools around India is this: Is there a safeguard to ensure the quality of education provided? The AICTE failed in its job to regulate and maintain the quality of engineering education. Can we really depend on AICTE then to keep a check on college providing MBA education?'
Abhinav Gautam, an MBA graduate from a Private B-School in Noida explains why management education in India is going down the same road as engineering. 'The university I completed my MBA from offered the course as a potential money spinner. When I took admission, there were approximately 300 students in my branch alone. To make matters worse, there were only five faculties in the entire business studies department'
When asked how he was persuaded to spend a bagful of money for a degree he knew wasn't the best on offer, he replied with a hint of regret in his tone. 'Look, I did my B.Tech from a Government Engineering College in Lucknow with barely enough infrastructures to qualify as a technical institution. When I came back home and decided to pursue MBA, this private university caught my eye. A sprawling campus with every facility I could only dream of, I never assumed they wouldn't have the means to provide a proper management education with all the grandiose on display elsewhere. Any doubt I had over the university's credibility was removed when I saw the list of its accreditation, which included the UGC and AICTE.

EMPI Delhi incorporates new methods of teaching to create an entrepreneurial spirit amongst its students
Abhinav confirms the assertion of Manish, who earlier raised questions regarding the reliability of AICTE. If a university or college is incapable of providing management education, why do AICTE and UGC approve the institution in the first place?
The Institutional Education Complex of India
The answer to the aforementioned question lies in one of the common themes of India: laggardness.
The Institutional complex, another word which may be used for the perpetual inadequacies of Indian bureaucracy is the reason behind some perennial problems we have faced for a very long time. While students and colleges bicker over the state of education in India, the institutional complex of India simply doesn't have enough time, resources and nuance to deal with the problem.
We live in a country of extremes. While the rich live life as if there will be no tomorrow, the poor struggle to earn two square meals in a day. In such disparity, expecting reforms in a sector like education is futile.
To put it boldly, there are bigger fish to fry.
This is a sad commentary on India where educational reform isn't on the top of the agenda. Despite the serious changes in the market over the recent years, our system simply hasn't responded in a manner which can be deemed sufficient in any sense of the word.
For the time being, the educational scene will have to remain in the state it has found itself in. As mentioned before, to change the scenery of Indian education, one will have to change the approach students have towards higher education.
Management education in India
Before the advent of business-oriented courses such as MBA and PGDM, most students who wished to study business related courses had to settle with degrees in subjects like economics or commerce.
The first B-school in India to confer a MBA Degree was the Indian Institute of Social Welfare and Business Management (IISWBM) in 1953. At the time, the subject of business management was considered a vocational subject which didn't requisite a degree course.
The winds of change came during the 1960s when India was in dire need of management professionals to deal with various growing industries. To solve this problem, the IIMs were set up and the rest is history.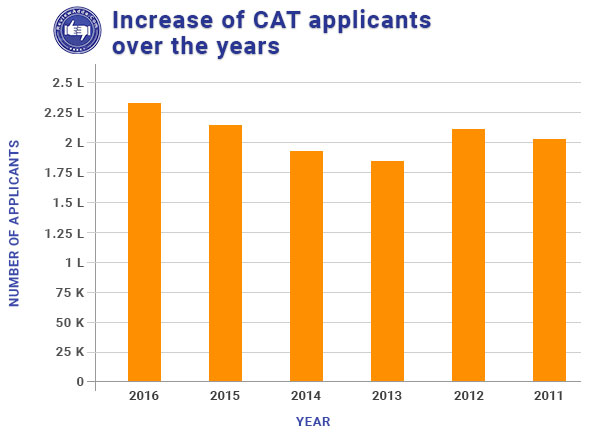 Gradual increase in CAT applicants is visible since 2013
The demand for MBA professionals skyrocketed after liberalization in 1991. With a plethora of companies tapping into the Indian market, the obvious need for management professionals drove the establishment of a number of private B-schools in the country. As the demand for the IIMs increased, the authorities and exam conveners remained stringent upon their intake criteria.
In hindsight, many view this as a missed opportunity. With a sizable proportion of students clamoring for a place at the IIMs, it would've been advisable to increase the intake and ingratiate a trend of quality management education in India.
Management education analyst Neeraj Mehra explains why the IIMs have failed to fulfill their true purpose, 'The IIMs were supposed to be the repository of management education in India. Instead of steadily increasing their intake to cater to a larger sample of students, the IIMs have essentially become a small pond of India's brightest talents'
'We have to understand this isn't a good thing. The IIMs should be more worried about their own processing of students for two years rather than trying to be selective about students during admissions. As of now, a minuscule fraction of students make it to the top MBA colleges in India such as IIM Ahmedabad or Kolkata'
When we asked about the lack of facilities to accommodate an increased intake, Neeraj laughed off any such claims. 'The London School of Economics (LSE) is one of the world's best B-schools and it has a smaller campus than an average IIM. Yet, LSE has a higher intake than most IIMs. If they have the good sense to steadily increase their intake, why don't the IIMs? Instead of setting the tone for the other B-schools in the country, the IIMs have been excessively passive and uninspiring in their approach'
Another aspect of management education in India Neeraj is critical of is the collective research output of B-schools in the country. 'Despite having over 20 IIMs now, our research output compared to other nations is deplorable, to say the least. With so many talented faculties and students roaming the corridors of the top MBA colleges in India, one does expect a certain level of intellectual contribution to the world of management. Sadly, this hasn't been the case'
Indian School of Business - An example worth following
The ISB began operation back in 2001 with an aim to change the worldview of management education in India. Sixteen years down the road, ISB has become India's top-ranked MBA College in many international ranking conducted by well-known organizations such as The Financial Times and QS.
So what is different about ISB?
For starters, one cannot simply get admission in ISB after completing their graduation. A minimum period of work experience is necessary to get admission. This exemplifies the importance of having a pre-requisite knowledge of how things work in an office environment.
The interlude between graduation and post-graduation is crucial in inculcating a level of professionalism in a future management professional. Many students who complete their MBAs claim to have knowledge of management when they haven't worked in an office for a single day in their lives. To kill this anomaly, ISB's criterion for offering admission to candidates with a certain level of work experience is a perfect fit.
Having experienced MBA students also creates a certain level of discipline without the forceful authority of the college in question. Many private and public B-schools in India have to impose strict rules to keep students in line. In ISB, such an imposition isn't necessary as students who have worked before know exactly how they need to conduct themselves in a college environment.
Secondly, ISB lays down a core emphasis on giving their students an international-style MBA. Many of the faculties at ISB are visiting professors from other B-schools such as LBS, Harvard, and Kellogg. IIMs tend to be more internal in their hiring procedure as most faculties at a particular IIM have fellowships from other IIMs.
This expansive focus on management education is a key driving factor in helping students get a better worldview of how management works.
Lastly, ISB's selection criteria are much more holistic and considerate than the ones adopted by the IIMs. The CAT exam ensures the IIMs get supremely talented and hardworking students every year. While this works for the IIMs, depending on performance in one exam alone can be dangerous. The GD and PI round also play a key role, but the initial hurdle of the CAT Exam leaves out plenty of experienced professionals who could have otherwise raised the bar.
ISB also accepts scores from a number of exams, but considers exam scores as only a part of the process. A candidate's work profile, number of recommendation from peers and performance report in the workplace plays a critical part in the final selection process. A wholesome evaluation of all factors helps ISB nab a variety of talented professionals from different fields of work.
Top MBA colleges in North India
Knowing the ins-and-outs of how MBA colleges work is a crucial part of choosing a B-School for Management Education. To establish a coherent basis for comparing B-schools in North India, it is vital to establish some key factors which will help us discern the Top MBA Colleges. These factors are:
College perception: General reputation of the B-school in the industry and amongst educational circles
Alumni reviews: Helps gauge the experience of students who have graduated from the college
Academics: Besides having a coherent academic plan, a top B-school ingratiates industry-oriented learning and practical concepts into its academic structure.
Placements: Overall assessment of the percentage of students placed and the quality of placements in general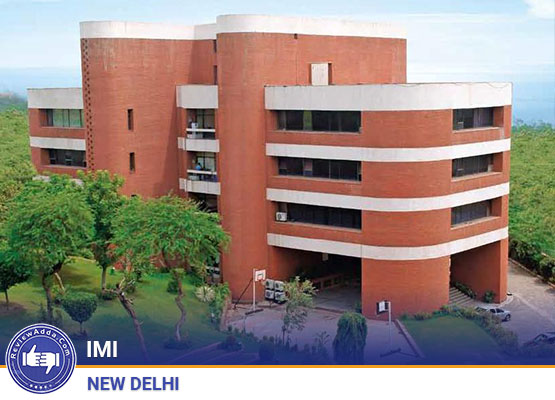 IMI Delhi is amongst a cluster of elite MBA colleges in the national capital region
Get Updated Review ( Voice Based Alumni Feeback)
The States
The states which are being considered for the ranking are listed below.
---
Top private MBA colleges in North India are been ranked in the table below:
Ranking

College/University

MBA or PGDM

Perception (out of ten)

Alumni reviews (out of ten)

Academics

(out of 10)

Placements (out of 10)

1

PGDM

9.6

9.6

9.7

9.6

One of the best MBA colleges in the country

Feedback is overwhelmingly positive

Offers a course well corroborated with industry demands. Curriculum is flexible as course offered is PGDM

Some of the best placement packages for management students are offered at MDI

2

PGDM

9.5

9.4

9.6

9.4

Regarded as one of the best private B-schools in the country

Feedback is largely positive

Integration of industrial inputs with management essentials

Recruitment has remained top-draw since its inception a few decades back

3

PGDM

9.5

9.3

9.5

9.3

Derives its popularity from the main campus in Hyderabad.

Feedback is very favorable

Sets the tone in academics with a key focus on research output and practical learning

Placements are very good and diverse owing to the B-school's impeccable brand name

4

PGDM

9.3

9.2

9.4

9.2

Renowned for its all-round management programme

Alumni reviews highlight the college's qualities in academics and infrastructure

Seamless integration channels with leading industrial companies

Placement record highlights the connections of the institution with top-rated companies

`5

PGDM

9.2

9.1

9.3

9.1

Known as one of the best colleges for MBA in North India

Feedback is chiefly favorable

Academic programme is strong with highly qualified teachers and critical industry integration

Recruitments are extremely consistent with an in-house well-connected placement cell

6

PGDM

9.0

9.0

8.9

8.9

One of the oldest and most respected B-schools in Delhi

Feedback is mainly favorable

Due to no affiliation with any university, FORE freely changes its curriculum to suit the needs of the industry

Placement programme is excellent , but not on par with aforementioned institutions

7

MBA

8.9

8.9

9.0

9.0

Known primarily for MBA courses for hospital management

Considered the best MBA college in India for hospital management by alumni

In tune with new developments in medical management

Placements are excellent within its own niche of healthcare management

8

MBA

8.7

8.6

8.5

8.7

Known to better than most MBA colleges in India

Alumni perception is satisfactory

Reasonable balance between new management techniques and old MBA studies

Placements aren't path-breaking but better than other MBA colleges

9

PGDM

8.6

8.6

8.4

8.6

Well known and respected in North India

Feedback is fundamentally favorable

Reasonably good, but not as holistic as some of the top MBA colleges

Placement record shows consistency over the past few years

10

PGDM

8.5

8.5

8.4

8.4

Well known in UP. Better than most MBA colleges in UP

Alumni perception is chiefly upbeat

Academically balanced in their approach

Placements are reasonably good considering the record of some other MBA colleges in the state

11

MBA

8.5

8.1

8.1

8.3

Perception is decent in Delhi-NCR region

Alumni perception is relatively positive. A key back-draw is considered to be its high intake

Academic dispersion is difficult to maintain due to high intake

Placements are relatively better than some, but largely average.

12

PGDM

8.3

8.1

8.0

8.2

Known primarily in Delhi-NCR region

Alumni reception is relatively favorable with a few highlighting some drawbacks such as course structure and industry integration

Focus is largely on traditional management studies rather than a more industry-oriented approach

Lacking industry integration doesn't help. Placements are average considering the record of colleges mentioned before

13

PGDM

8.2

8.0

8.0

8.0

Known mostly in Delhi and neighboring states

Alumni feedback suggests JIMS is a relatively above average MBA college

Academically consistent with affiliation to IPU

Placements are decent, but not as good as IMT and MDI.

14

Bharati Vidyapeeth's Institute of Management and Research, Delhi

MBA

8.0

7.9

8.0

7.9

Known primarily because of BV brand name

Alumni perception is mixed suggesting some good and poor traits

Academic standards are decent with reasonably good faculties

Placements are average with most standard recruiters visiting campus

15

MBA

8.1

8.0

8.1

7.6

Recently established by HCL founder Shiv Nadar, so naturally has a solid reputation

Alumni reviews praise the college infrastructure and facilities

Curriculum is designed to ingratiate industrial needs

Placements haven't taken off as university is still relatively new

16

PGDM

7.9

8.0

8.0

7.8

Known mostly in Delhi-NCR region

Response is usually positive citing the college's infrastructure and affordability

Reasonably good curriculum with a number of quality faculties

Industry exposure is relatively average

17

MBA

7.8

7.8

8.0

7.8

More known for its B.E programme

Alumni perception is mixed

Academic approach is balanced with reasonable weight given to industry exposure

Placements are not as renowned for MBA students as they are for B.E students

18

MBA

8.0

7.9

7.7

8.0

Perception is very positive amongst general public and MBA aspirants

Reviews from ex-students present positive outlook towards the B-school

Lack of industry exposure is a drawback in overall academic programme

Placements are very good with most standard hirers visiting the campus

19

MBA

7.8

7.5

7.8

7.5

Relatively unknown in other parts, but well established name in North India

Reviews suggest college is decent but focus is too concentrated on academics

Affiliated to IPU, which implies it follows a standard curriculum

Placements are above average for a relatively unknown college in Delhi

20

Entrepreneurship and Management Processes International, Delhi

PGDM

7.6

8.0

7.9

7.6

Many don't prefer the college believing their curriculum affects job prospects

Alumni perception is exceptional, highlighting college's unique approach to management studies

Radically different from quotidian MBA colleges with string focus in developing practical skills and industrial knowledge

Placements are a bit underwhelming, but the college is known to encourage entrepreneurial spirit

21

MBA

7.5

7.7

7.5

7.5

More popular for its B.Tech course. MBA course less popular

General perception is mixed. Some suggest the presence of needless strictness regarding academics

Academics are considered average with more focus on theoretical concepts

Placements are good compared to other colleges in the state

22

MBA

7.4

7.3

7.5

7.6

Perception is ambivalent as college is more famous for its B.Tech programme

Alumni reviews are balanced between positive and negative opinions

Academics aren't as well-oiled as other top MBA institutions

Placements are just about average with most recruitments for sales positions

23

MBA

7.3

7.1

7.1

6.9

Known mostly by the Jaipuria brand name

Feedback is divided between good and bad reviews

Curriculum similar to other JIM campuses.

Placements are reliant on companies visiting main campus in Lucknow

24

GL Bajaj Institute of Management and Technology, Greater Noida

PGDM

7.3

7.2

7.0

6.8

Known only in Delhi-NCR region. Its B.Tech programme is more

Reviews are usually mixed, with most citing the college's single-minded approach to academics too strenuous.

Academics are more intertwined with the theoretical side of management studies

Placements are average compared to other top MBA colleges

25

PGDM

7.2

7.4

6.8

6.6

Relatively unknown Delhi-NCR region. Considered decent amongst MAT score accepting colleges

Reviews are relatively positive

Approach to management studies is too obtuse

Placements aren't a guarantee like other top MBA colleges, but good students do get good jobs

26

MBA

7.0

7.1

6.9

6.7

General perception in Haryana is positive

Alumni reviews are mostly divided, with students applauding college infrastructure but criticizing placements

Infrastructural facilities are sound, but academically too stringent on old school management teaching

Placements are average

27

MBA

6.9

7.2

6.7

7.0

College perception is largely premised on reputation of parent university, JIIT, which is more famous for engineering

Alumni perception is positive

Industry dynamics are not ingratiated to the ideal degree

Placements are decent as college is bolstered by its brand name

28

MBA

6.8

6.5

6.4

6.5

Known primarily for engineering within the nearby regions only

Alumni find the colleges lacking in a number of areas

Academically found lacking for management studies

Placements are below average, as most companies come for B.Tech graduates

29

MBA

6.5

6.6

6.7

6.4

Known only in Lucknow and adjoining areas

Alumni reviews highlight lack of strong placement programme

Academics are considered reasonably good

Placements are poor due to lack of a string alumni network

30

PGDM

6.5

6.6

7.0

6.4

Not the first choice amongst MBA aspirants

Alumni reviews are relatively favorable due to presence of good faculties

Academics are good due to presence of some good faculties

Placements aren't up-to the mark even though B-school is present in Delhi