Topic We Cover: Top Engineering Colleges in East India
1. Liberal Arts and Humanities: A waste of talent or an entity worth preserving
2. The arrival of new fields of engineering: adapt or die?
3. Top engineering colleges in East India
4. The Factors
College Perception
Alumni Reviews
Academics
Placements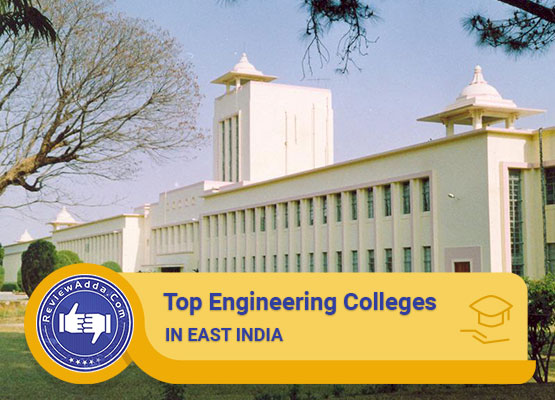 BIT Mesra is one of East India's best engineering colleges
After scouring North, South and Western stretches of India, we move to East India to find the Top Engineering Colleges in East India, coming from the land of the rising sun.
East India is an amalgamation pot of cultures, customs, traditions and ideas. From the North-Eastern states which depict the true beauty of isolation to the cultural melting pot called West Bengal and the mineral-rich fields in Jharkhand and Chhattisgarh, East India promises as much diversity as and resourcefulness as any other part of India.
Like most parts of India, engineering finds a way to become the most desired career in East India as well.
A part of India which was once home to some of India's greatest intellectuals such as Rabindranath Tagore, Satyajit Ray and the often forgotten social reformer in Raja Ram Mohan Roy, East India has also fallen prey to the joining the mindless rat race for engineering colleges.
Liberal Arts and Humanities: A waste of talent or an entity worth preserving
Naman Sharma, currently studying Political Science at Ashoka University pondered the same question as two years ago. After securing admission to a top engineering college in Delhi, many believed his future to be ready for lift-off.
I joined DTU in the first week of August. On my first day in college, I felt a strange vibe of uneasiness. It's an inexplicable feeling, one which can't be explained or understood
Naman left DTU after one week. 'My parents were aghast, as was I. After spending two years tirelessly preparing for the top engineering colleges in the country, I was to learn very soon that engineering wasn't my calling'
Dazed and confused, Naman had no place to go. His parents had given up on him, believing he had truly lost his mind. 'My father and I used to fight every day. My mother had simply stopped talking to me. AT one point of time, I was almost primed to slip into depression myself'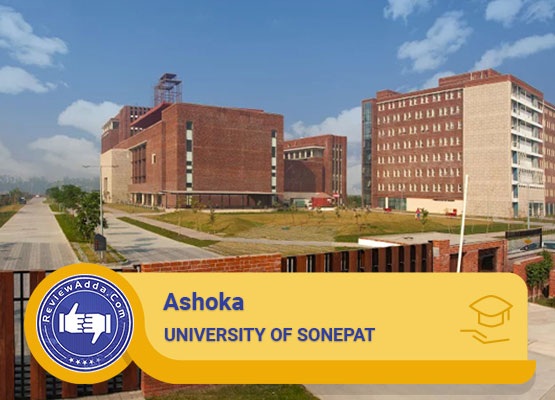 Ashoka University has become a new entrant on the private education scene with a focus on pure liberal arts and humanities
There are many students who don't take the decision Naman made fearing the backlash from their parents. Child psychologist Rashmi Sinha explains why parents tend to become disillusioned with their children at times. 'We often expect unconditional support from the people we love. Such an expectation, at times, takes its toll. When a child is brave enough to take a bold step, parents often see that as disobedience. This is the reason why they become disillusioned with their children'
Naman faced the same problem. A few days squelched by until his elder sister suggested political science to him. 'I was always intrigued by humanities as a kid, especially political science.
My parents and teachers drove me into pursuing science in Class XI. I came across Ashoka University in the newspaper. A new university trying to break new ground for arts aspirants in India sounded just the right fit for me. I'll be graduating next year with a bachelor's degree. With all the conviction in my heart, I can calmly say I won't regret making this choice.
It is nice to see a person find his true calling. When asked whether his parents had forgiven him, Naman braved a smile, 'I think they have. My father ponders my life if I had stayed at DTU. He often says I wasted my talents in mathematics and science by pursuing a completely left-field course. From my point of view, I'm satisfied with what I've achieved'
In India, the perception surrounding liberal arts and humanities as a field of study is on very thin ground. Very few people consider a degree in history, political science, geography or philosophy as their first choice. It is often engineering or bust.
Why is there such an aversion to humanities subjects? Is it a case of merely a lack of job prospects or does the water run deeper?
To understand our approach to humanities, we need to look back at Indian education on a much broader scale', says Rashmi. 'The immediate aftermath of independence saw a natural wave of nationalism spread across the nation. Most young educated Indians wanted to learn more about their nation. The most respected profession in those days was being a lawyer. After Pandit Nehru ushered the arrival of the IITs and gave young Indians an impetus for scientific education, the winds turned in the direction of science and engineering. Indians haven't looked back since
Asked whether we could witness a renaissance of liberal arts yet again, Rashmi is skeptical. 'I do see more young Indians choosing humanities on their own accord and not as a last resort. However, calling it a renaissance would be naïve. Technology is moving at a pace no one had imagined would be possible. The idea of smart phones and internet of things might have seemed similar to science fiction a few decades back, but they have become a reality in our day and age. If anything, I expect technology to grow at a rate never seen before'
The arrival of new fields of engineering: adapt or die?
The past few years have ushered the arrival of the so-called new fields of engineering. The term 'new' might seem an exaggeration to some extent as most of the new fields are fundamentally amalgamations of previously known courses of engineering. However, their functionality and applications are unique enough to grant the title.
While path-breaking discoveries have receded in science, technology has seen unforeseen advances which previous generations had otherwise deemed impossible. These advances have been made possible by countless contributions from tech visionaries and innovators, who sought to think differently when the world was going in one direction.
Some of the new fields on engineering have been discussed briefly below.
1. Internet of Things
If there were any dreams visionaries a few decades back had, only a few of them could be grander than uniting hosts electrical and electronic devices onto one network.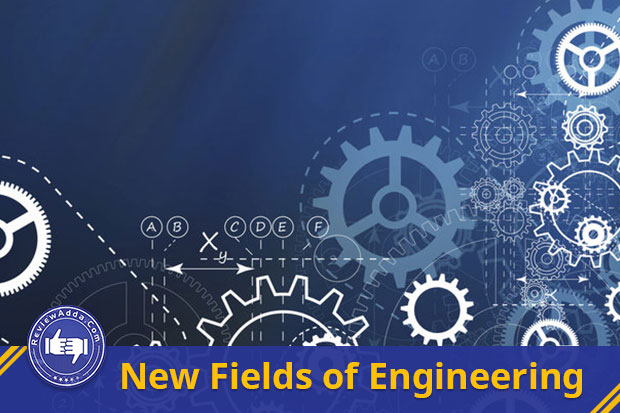 New fields of engineering are slowly anticipating the next tech revolution of the century
The arrival of 'Internet of Things' has made this dream a reality.
As a course of study, IoT teaches the methods to connect the physical world with the internet. The applications of this field are literally endless, as concepts such as smart homes and smart cities are already taking shape. To use the expansiveness of the internet to create smarter and efficient solutions is a novel idea to good to miss out on. As the ubiquity of the internet rises across the world, IoT will signal the next major technological revolution.
2. Robotics
There is still debate over whether AI mandates a full-time engineering degree more-so than robotics, but the latter remains a much more complete and researched field of study until now.
Robotics at its core is the combination of concepts from computer science, electronics, electrical and mechanical engineering. By definition, it encompasses the design, creation, function and maintenance of a robot.
Many private colleges in India have already started offering robotics as major course for engineering. While robotics has already revolutionized the manufacturing industry forever, the real game changer would be the integration of robotics with artificial intelligence. Such a prospect would mean the creation of the first conscious robot, a proposition too seismic to imagine.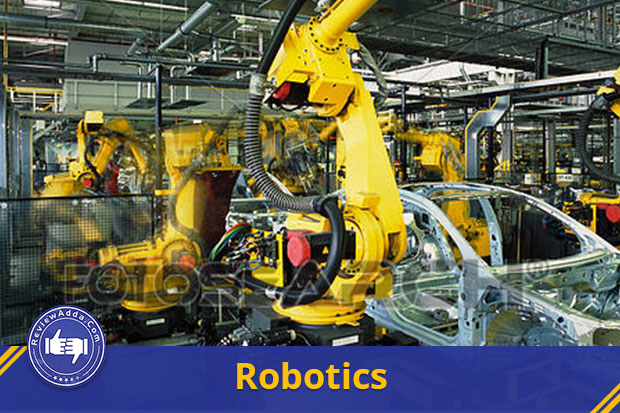 Robotics is a part of the cluster of new fields of engineering
3. Mechatronics
Like robotics, mechatronics also combines concepts of computer science, electronics and mechanical engineering. The only difference is that robotics is essentially a sub-field of mechatronics.
Mechatronics has mostly been involved in the manufacturing sector. The development and maintenance of automated parts is a area requiring the expertise and skills of mechatronic engineers.
Top engineering colleges in East India
We now move on to ranking the top engineering college in East India. After compiling 90 colleges, divided equally amongst North, South and West India, we will choose another 30 colleges from East India to rank based upon certain pre-determined factors.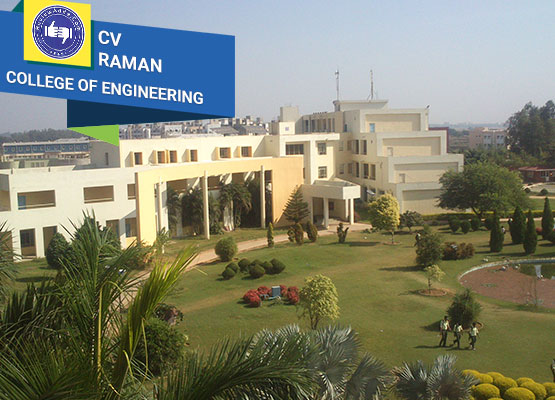 CV Raman College of Engineering is often considered one of the best technical institutions in Orissa
The need for these rankings is obvious. Students preparing for exams such as JEE-Mains and JEE-Advanced aim to get admission to IITs and NITs. However, the sheer number of applicants vying for seats in these institutions makes this aim seem more like an aspiration.
Since most engineering aspirants cannot get seats in some of the best engineering colleges in the country, they turn to private engineering colleges and universities.
In this case, how can students assess private engineering colleges? With high fees for a sum of four years and alien job prospects, many are rightly skeptical over the validity of these colleges. So how does one decide which private college is legitimately suitable for engineering.
The Factors
Going be mere college rhetoric is a path down idiocy. Private engineering colleges have to be analyzed systematically by establishing key factors which students take into consideration before taking admission.
These factors are:
1. College Perception: The general popularity of the college around the country and the nature of its reputation for providing engineering education
2. Alumni reviews: Alumni reviews are another great source of ranking colleges. One of the few demographics who know the functioning of a college inside out, alumni reviews reveal the most specific knowledge of the basic functioning of a college.
3. Academics: Academic quality highlights an engineering college's capability to impart engineering education and its flexibility with regards to the dynamic nature of modern technology. A college can be great in teaching theoretical concepts, but if it isn't sensitive to new methods and innovations, the whole point of engineering education become redundant.
4. Placements: A college's placement record highlights the value of education it provides. While many consider placements an individualistic factor, placements are a product of all the actions a college takes.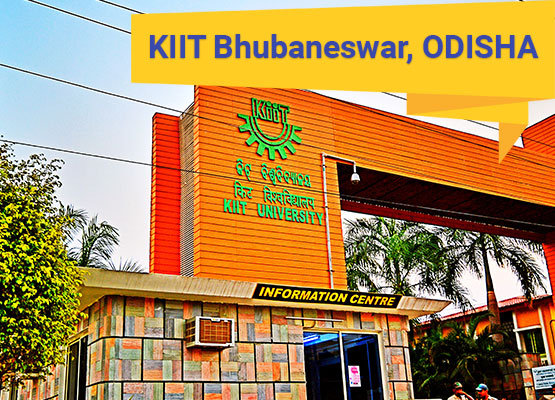 KIIT is considered a top private college for engineering education in India
The States
The states being considered for the ranking are given below:
Orissa
Chhattisgarh
Jharkhand
Bihar
West Bengal
Sikkim
Assam
Meghalaya
Arunachal Pradesh
Nagaland
Mizoram
Tripura
Manipur
Get Updated Review ( Voice Based Alumni Feeback)
The Rankings
Top private engineering colleges in East India are tabled below
Ranking

College/University

Perception (out of ten)

Alumni reviews (out of ten)

Academics

(out of 10)

Placements (out of 10)

1

9.2

9.3

9.1

9.1

Well known across India for being a top college for engineering

Feedback from ex-students is generally positive

Academically sound. Decent number of PhD holding faculties and low intake help maintain academic quality

Placements are reasonably even across different types of industries.

2

9.0

9.0

9.1

9.1

Known in Orissa and other parts of India for a strong B.Tech programme

Favorable feedback highlighting the focus on creative thinking

Ingratiates theoretical knowledge with practical applications

Recruitment has remained consistently good over the years

`3

8.8

8.8

8.6

8.7

Is counted amongst the top private colleges for engineering

Feedback from alumni is positive

Academic focus isn't as easy to ingratiate due to high intake

Placements are contingent on the mood and cycle of the IT sector

4

8.7

8.6

8.6

8.4

Known mostly in the state itself, where it is renowned for technical education

Feedback is very positive highlighting the college's unique approach to engineering education

A more practical approach is adopted which focuses on skill-based learning rather than theoretical learning

Placements leave room for improvement. Since college was established recently, alumni-network isn't as strong

5

8.5

8.5

8.5

8.4

Well known in Chhattisgarh, but not as much in other parts of India

Alumni consider the college capable of creating a conducive environment for education. Fees is also less compared to other private colleges

Known for mechanical and civil branches, while lesser renowned for CS and IT

Depends on the IT sector for placements

6

8.5

8.6

8.4

8.4

Known and respected in West Bengal and neighboring states

Alumni perception is very positive

A bit tied down in terms of curriculum die to affiliation with university

Placements are generally excellent

7

8.4

8.6

8.3

`8.7

Amongst the best engineering colleges in Orissa

Feedback is favorable and largely positive

Balanced in its approach to academics and extra-curriculars

Placement record at GITA is consistently good

8

8.4

8.3

8.4

8.2

Known and respected in local areas. Most students are from Chhattisgarh and Bihar

Alumni perception is largely positive. Some reviews advise college to develop its placement cell

Academics is kept as the foremost priority

Placement cell isn't as adept as other top engineering college in India

9

8.3

6.0

8.3

6.0

Student population is formed by students from Chhattisgarh and neighboring states, highlighting its lack of popularity elsewhere

Since the first batch of engineering hasn't graduated yet, alumni reviews are non-existent

Known for its strong curriculum for engineering education

First batch yet to graduate

10

8.2

8.1

8.0

8.0

Well respected in state and neighboring regions but not known otherwise in North and South India

Alumni reviews are a mixed bag/ Some give into the notion of the college being capable of providing sound engineering education while some disagree completely

A major proportion of faculties are known to be below par for teaching core engineering subjects

Lack of industry integration is a major cause for sub-par placements

11

8.0

7.9

8.1

7.8

Overall consensus amongst aspirants and general public is average

Alumni feedback hinges on the college being just average

Academic standard a constant with affiliation to another university in Bhilai

Placements poor due to absence of industry integration

12

8.2

8.2

8.1

8.0

Known because of the 'BIT' tag. Essentially an extension centre of BIT Mesra

Alumni perception is positive, but tends to be more praising of BIT Mesra

Academic standards are maintained due to its affliation with BIT Mesra

Placements are good, but not as good as the main campus in Mesra

13

8.2

8.2

8.0

7.8

Perceived well in West Bengal but unknown in other states

Alumni reviews regard college as one of the best private institutions in East India

Tied down due to affiliation with external university

Placements aren't as good as otherwise expected

14

8.1

8.2

8.0

7.7

Most of the students taking admission are from the eastern part of India, suggesting college isn't relatively known in other parts of India

Generates a positive response amongst alumni

Like the previous cases, affiliation to university restricts college from expanding the curriculum

Lack of industry exposure inhibits placements

15

8.0

7.7

7.7

8.0

Majority of the students come from West Bengal, suggesting its lack of popularity elsewhere

Alumni perception is mixed

Academically constrained by affiliation with external university

Placements are reasonably decent

16

7.6

7.6

7.7

7.6

Perception in the state is mixed while it unknown elsewhere

Reviews are a mixed bag for this particular college

Relatively good for academics, but affiliation with external university hampers curriculum flexibility

Lack of industrial exposure is a hindrance to college

17

Techno India University, Kolkata

7.5

7.5

7.8

7.5

Recently established, so reputation is dicey in local areas

Reviews suggest the need for certain infrastructural capabilities to be upgraded

Due to the college being autonomous, curriculum is very flexible

Placements are average due to lack of alumni network

18

7.5

7.5

7.7

7.6

Not as well known as other private colleges in Orissa

Alumni perception is torn between the good and the poor aspects of the college

Academically sound as they retain the right to dictate their own curriculum

Placements are decent compared to other colleges

19

7.6

7.7

7.6

7.7

Considered a decent enough college for engineering in Chhattisgarh

General consensus surrounding the college is mixed between good and bad reviews

Academically strained by the affiliation with external university

Placements are good compared to other colleges in the state

20

7.4

7.3

7.5

7.6

Perception is restricted in West Bengal and nearby states

Alumni reviews imply that the college is relatively average in most areas

Like many colleges in West Bengal, constrained due to affiliation with university

Placements are above average due to consistent industry exposure

21

7.3

7.1

7.1

6.9

Known amongst localities in Bhilai

Feedback from ex-students is relatively negative

Follows curriculum and teaching methodology set by external university

Placements are very poor

22

Amity University, Kolkata

7.4

7.0

7.3

6.8

Famous purely due to its marketing campaign

Alumni perception is negative for most of the part

Academics are relatively good owing to its autonomy over its curriculum

Placements aren't up-to the mark due to lack of integration with industries

23

Bhadrak Institute of Technology, Bhadrak

7.1

6.8

7.0

6.7

Relatively unknown outside the state

Reviews are disparaging about the college's merit

Academics aren't up to the mark due to lack of proper faculties

Placements are generally poor

24

Bengal College of Engineering and Technology, Durgapur

7.0

6.7

6.9

6.7

College perception isn't ideal

Alumni reviews are mostly negative

Focus primarily on theoretical concepts of engineering

Placements are below par

25

Dhaneswar Rath Institute of Engineering and Management Studies, Khordh

6.6

6.5

6.7

6.7

College perception isn't up to the mark

Alumni perception is largely negative

Industry oriented teaching is found lacking

Placements are poor due to lack of alumni network

26

Gandhi Engineering College, Bhubaneswar

6.5

6.5

6.4

6.5

Barely considered for engineering in state itself

Alumni deem the college misguided for offering engineerg

Academically poor due to lack of proper faculties

Placements are poor as well

27

Ravi Shankar Institute of Technology and Management, Raipur

6.4

6.3

6.3

6.5

Not perceived as a top engineering college in Chhattisgarh

Alumni reviews are very disparaging about the college's infrastructure

Isn't good enough to provide engineering education

Placements are poor due to all-round disparity of the college

28

Pragati College of Engineering and Management, Raipur

6.2

6.1

6.2

6.2

Perception is unfavorable in home state itself

Feedback from ex-students is usually poor

Focused primarily on old and redundant engineering concepts

Recruitment is also very poor

29

ITM University, Raipur

6.1

6.0

6.1

6.0

College perception banks upon reputation of sister institution in Gwalior

General feedback suggests a lack of coherence for technical studies

Curriculum too theoretical for proper engineering studies

Placement isn't up to the expectations of students

30

Institute of Engineering and Industrial Technology, Durgapur

6.0

5.9

6.0

5.8

Considered inadequate for a proper engineering course

Alumni perception largely highlighting lack of synchronism required for engineering education

Focus primarily on old and redundant engineering studies rather than industry-oriented teaching resources

Placements are found lacking due to lack of industrial integration