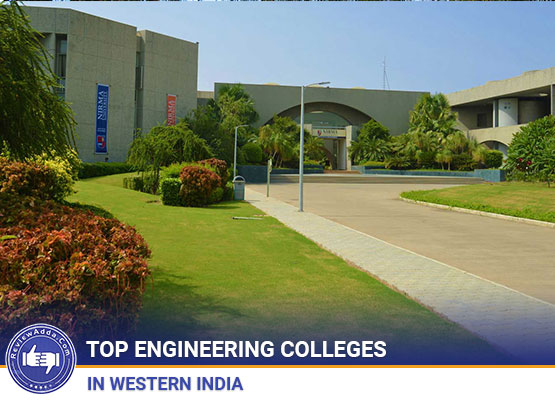 Western India is home to some of India's top private engineering colleges and universities
After ranking the top private engineering colleges in North and South India, we move onto the financial and cultural epitomes of the country with an eye on the Top private engineering colleges in Western India.
Though India may have become ubiquitous with engineering colleges, most of them are ill-managed and unequipped to deal with the rigors of modern engineering education standards. As the IT slowdown gains momentum, many engineering colleges which hit lofty placement targets earlier will now face the problem of posting respectable numbers, let alone reach the same heights.
Even as engineering stares down the barrel in terms of jobs growth and layoffs, the demand for engineering colleges has refused to wane.
This does seem perplexing, as jumping aboard a seemingly sinking ship is far from normal or commonplace.
Yash Yadav, an engineering graduate from a prominent college in Tamil Nadu sheds some light behind this apparent misnomer. 'Engineering will remain alive as long as parents and aspirants don't find an alternative bandwagon to jump on. It's as simple as that. Besides, not many people are able to connect the dots when it comes to gauging the fall of an industry. If engineering does become redundant with rising of automation, I bet most parents who were thinking of shoving their kids into engineering will be shell-shocked
This point Yash makes seems scary to say the least. If the demand for engineering continues to plummet as it has over the past few years, India will become home to a large proportion of unemployed engineers.
The Future of Engineering and the lack of it in India
Engineering as a profession has a much longer history than the current version of modern India we inhabit. At its core, engineering is a straightforward concept which can be diversified into a plethora of different fields.
We all know the regular branches of engineering such as CS, IT, mechanical and electrical, but to gauge which be able to evolve with the changing times is an entirely different proposition.
Consequently, the question which arises is how does one discern the future of engineering? New fields of engineering are becoming popular amongst students in India, but their prospects are currently restricted to the R&D sector only. The question of evolution will eventually trickle down to the top engineering colleges. Like the IT revolution was supplemented and bolstered by introduction of industry oriented courses and subjects, the new technology revolution will have to be gauged and tapped by engineering colleges again.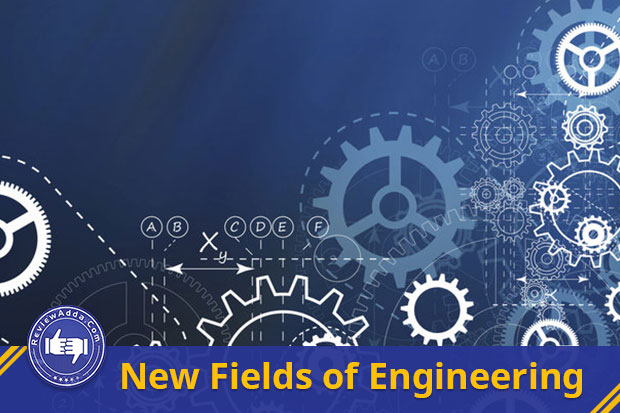 New fields of engineering will play a crucial role in the shaping of the next tech revolution
The sad part of this tale is the 'wait-and-see' policy of most Indian institutions. Rather than being the face of the change and ushering a new technology revolution in the country, we are waiting like always for the rest of the world to come up with something.
This is inherently paradoxical. The past few years have seen a change in focus amongst many top engineering colleges to promote innovative thinking amongst students. If we don't direct this approach to the right field, what is the point of inculcating an attitude of critical analysis?
Alok Mishra, former owner of a factory which manufactures ink cartridges saw his business become redundant after the influx of laser printers in offices. Having faced the brunt of a new technology usurping an old one, Alok reiterates the need to change. 'My father ran this business for 25 years before handing over the reins to me. I naturally assumed this to be a safe business as printers had become a standard component at every office. A new technology which would make ink redundant was far from my school of thought. And this is where I failed.
Alok shut his business down 7 years ago. He currently runs a very successful Digital Marketing agency in Delhi. 'Now I always stay up-to-date about everything. I invested some money I made a couple of years back into bitcoins. At the same time, I'm always looking for opportunities to expand the services my company offers to reach a wider audience. Many of my friends were surprised the way I bounced back after the ink factory debacle. I always tell them my simple key to success: awareness and time. If you are well aware of your surroundings and patient enough to find a way to tap the same, success will find you'
While one can decode Alok's secret recipe for success for causalities and caveats, one cannot argue over his tenacity to find a way to succeed. Like Alok changed the way he did business, the engineering colleges of our country also need to change their laggard approach is assessing and ingratiating new technologies.
The Qualities of a top engineering college
What makes a good engineering college?
The question is an intriguing one. We all seem to have our own way of categorizing colleges. Some choose the brand over all else. Some look primarily at placement record while some venture to find out the quality of infrastructure and faculty. Each point of view is undoubtedly prevalent due to the subjective bias each person inherently has.
The way of a student ends of choosing a college also boils down to his/her own personal bias. A student who regards monetary gain after B.Tech over all else will regards placements as the deciding factor. On the other hand, someone enamored with the college brand value will do everything to get admission to the college he/she desires the most.
However, students must strive to keep their biases on one side to analyze a college with critical analysis. A good engineering college is a summation of all the good things one expects from a college. Being very good in one department and lagging behind in another suggests a college's inadequacies. So what are the qualities which are found in every top engineering college?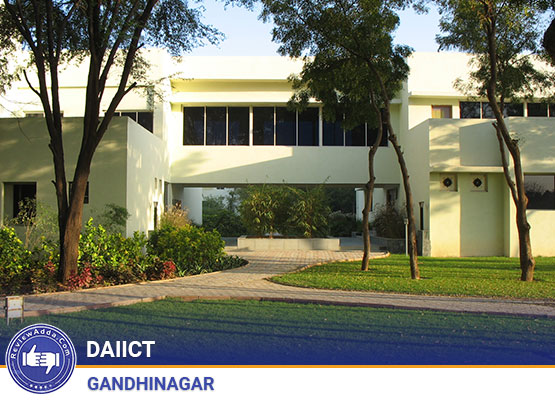 DAIICT is one of India's top private colleges for undergraduate and postgraduate engineering
1. Good faculties
Every metric which quantifies student education around the world ranks the US very low in terms of high school mathematics and science. With such a dismal record, how does the US always manage to be the beacon of innovation in science and technology? The answer lies in their approach to higher education.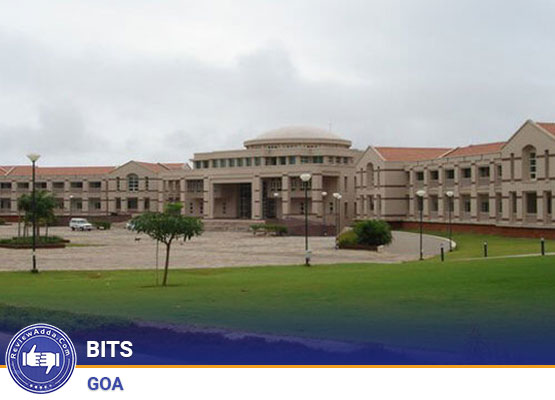 BITS Goa has created a strong name for itself in the engineering colleges' domain
From the top Ivy League universities to a normal state university, a key emphasis is given to hiring top-notch faculties with a penchant for teaching. To make a career in teaching look attractive, universities offer many incentives to go along with the job such as permanent residence on the campus, research grants and access to some of the world's best research labs.
In India as well, top engineering colleges need to have top-draw faculties imparting education. This is the single-most deterministic factor for a college to become one of the best engineering institutions.
But how can a student know the quality of faculties without joining the college. Here are a few ways to get a better idea of a particular institution's faculty quality.
Number of permanent faculty members: This highlights the level of dedication a college has to find and hire top-draw professors
Qualification of the facultymembers: The minimum qualification a faculty member at an engineering college should have is an M.Tech. The best engineering colleges are known to have a majority of PhD holders in their ranks.
Research work of faculty members: The quality of faculties is easily quantifiable by their research output.
2. Infrastructural capabilities
Infrastructure includes everything from libraries to hostel accommodation and sports facilities. Besides analyzing the mere presence of such facilities, students should also find out whether the college has enough staff to maintain these services.
3. Curriculum independence
If a college is affiliated to a parent university, such as AKGEC to UPTU or PSG to Anna University, the respective college doesn't have enough leeway to make necessary changes to enhance the curriculum. Thus if a college has a university or deemed university status, it will consequently have more freedom to make the necessary changes.
Besides this, students should find out the number of courses needed to gain a degree from the college. Unlike what most students are led to believe, more courses doesn't necessarily mean that a college is better.
In fact, most top universities around the world generally mandate 30-32 courses, while the IITs ask for atleast 40-42 courses. Some Indian universities go to the extent of offering nearly 60 courses, which in hindsight is complete madness.
4. Status of alumni after graduation
This doesn't simply allude to campus placements, but a certain alumnus's position 5-10 years after graduating from the college. Most students fall in to the trap of looking at the highest package offered as a metric for the overall quality of placements.
For instance, the median salary offered is a decent metric to understand the quality of placements at a given college. Students who consider placements as the most important factor while choosing a college shouldn't simply look at the first paycheck offered to a candidate, but his/her career earnings as a better metric.
Similarly, the percentage of students pursuing higher studies after graduation highlights the influence of the college in instilling a passion for engineering amongst students.
5. College perception
Besides the word-of-mouth reputation of the college, it is advisable to look at other rankings based on surveys done by magazines such as India Today. Another metric is the accredation status of an engineering college.
Every engineering college in India should be AICTE certified. If this is not the case, it is advised to steer clear of any such prospects.
The Top engineering colleges in Western India
Like the previous rankings, we will again establish the factors which will be considered to rank the given colleges. The scores given on each of the factors is a relative score based upon the performances of the mentioned colleges alone. These scores are not absolute in any sense of the word.
Before moving forward with factors, it is necessary to establish which states we will be considering for ranking these colleges.
The States
The states being considered for the rankings are given below:
The Factors
There can be many factors which decide the best engineering college. While current popular opinion favors campus placements as the most crucial factor, close analysis will suggest that placements are the product of all the practices of an engineering college.
For instance, good infrastructure will entice good faculties. Good faculties will attract the top students and the top students will decide the best placements. A cycle of good practices is what leads to good placements.
Each protracted wheel at a given college plays a role in defining the quality of the college. The factors we shall be using to rank engineering colleges are:
College perception
Alumni reviews
Academics
Placements
These factors have been scored out of 10 for each college.
Top private engineering colleges in Western India are tabled below.
Ranking

College/University

Perception (out of ten)

Alumni reviews (out of ten)

Academics

(out of 10)

Placements (out of 10)

1

Dhirubhai Ambani Institute of Information and Communication Technology, Gandhinagar

9.4

9.1

9.5

9.3

Respected and renowned for its undergraduate engineering programme

Very positive feedback from most alumni

Due to low intake, teaching and faculty feedback is much easier

Besides IT companies, many core companies also recruit gradates

2

9.2

9.4

9.4

9.2

Goa campus has built a strong name for itself aside from the initial boost it got from the 'BITS' name

Alumni is generally very positive about their experience at BITS

Similar to Pilani's model which enables students to be self-motivated to learn and innovate

Placements are high and balanced across all fields of engineering

3

9.1

9.2

9.0

8.9

Is renowned in Gujarat for its engineering programmme

General feedback from alumni is positive

Academic focus is easy to ingratiate due to low intake

Placements are very good, but not on par with the like of IITs or NITs

4

8.7

8.6

8.6

8.7

Not in the category of BITS or IIT, but well known in many parts of India

The feedback gained from ex-students is positive in summation with a few exceptions

Academics is the same as any standard engineering college, but labs aren't as well equipped as they should be.

Placements are decent with most students picking up jobs during campus placements

5

8.5

8.7

8.5

8.6

Well known in local area, but not as much in other parts of India

Alumni consider the college adept and well maintained for conducive engineering education

Academic and extra-curricular activities are given equal credence

Has maintained a sustainable track record of placements over the years

6

8.4

8.7

8.9

9.1

Not well known in other parts of India besides Maharashtra

General feedback is favorable

Proactive in matters relating to academics.

Placements are one of the strongest points of the college

7

8.4

8.8

9.0

8.9

Known and respected in Maharashtra, but relatively unknown elsewhere

Alumni are very open about their admiration for the college

Academic quality is easily maintained due to low intake and selective criteria for admissions

Placement record has consistently been good with most students getting placed

8

8.8

8.5

9.0

8.9

Considered a great college dedicated for civil engineering concepts. Highly popular amongst civil aspirants

Feedback is generally positive about the institution

Highly methodical and focused in their approach to civil engineering disciplines

Placements are only done in the core sector with a sizable number of students bagging campus placements

9

8.4

8.5

8.9

8.5

Though the college is well known and respected in Maharashtra, it is otherwise unknown in other parts

Alumni feedback supports the notion of the college being adept for engineering

Low intake ensures quality of teaching is maintained

Strength of alumni network ensures sound placement record

10

8.7

8.1

8.8

5.0

Perception of college is decent as a primarily for petroleum engineering

Alumni feedback is positive. But critical of college's placement programme and high fees

Very sound academic structure built around creating a holistic environment for engineering education

Lack of placements are a major concern as college does not have outreach programme with industry partners

11

8.3

8.4

8.9

8.6

Not known as well outside Maharashtra

Alumni perception is normally favorable, with some reviews suggesting the college should focus more on extra-curricular

Irrevocable in matters of academics. Quality of teaching is sustainable due to low intake

Due to presence in India's financial hub, placements are generally very good

12

8.2

8.8

8.7

8.5

Perceived well in Maharashtra but unknown in North and South India

Alumni reviews suggest the college's strong affinity to holistic education

Is well known for its emphasis to fields of research and innovation

Strong alumni network is a string factor for consistent placement record

13

8.2

8.7

8.7

8.6

Has a reasonably sound reputation in the state

Is respected and appreciated by alumni

Quality of teaching isn't compromised by maintaining a low intake

Placement record is excellent owing to wide industry outreach

13

Charotar University of Science and Technology, Petlad

8.0

8.3

8.4

8.7

College is well received and known in Gujarat

Alumni perception is generally favorable

Fixed intake which maintains a certain level of teaching

Strong alumni network works is favor of consistent placements

14

7.9

8.4

8.4

8.5

Perception is excellent but known solely amongst Maharashtra students

Alumni reviews are highly praising of the college

Low intake in each branch allows for better structuring of a sound academic plan

Placement record is very consistent due to strong industry outreach

15

Shri Ramdeobaba College of Engineering and Management, Nagpur

7.9

8.4

8.4

8.3

Perception in Vidarbha region is very good along with the rest of Maharastra

Alumni reviews paint the college in an even brighter college for being a well-run institution for engineering

Experienced faculties with a normal intake ensure academic quality remains uncompromised

Placement record is very consistent due to a number of administrative and holistic factors

16

7.8

8.2

8.1

8.2

Not well known in the region

Alumni perception is generally decent

Academically very strict. Unyielding stance on issue like attendance

IT companies are the major recruiters during placement season

17

Mukesh Patel School of Technology Management and Engineering, Mumbai

7.8

7.9

7.9

7.8

Considered a decent college for engineering

Alumni reviews suggest a mixed bag of positives and negatives to take away from

Academic core is weak as students often complain about lack of quality teachers

Placements are rudderless with mass recruitment the major and sometimes only hope

18

7.7

7.8

7.9

7.6

Perception as a good engineering college is restricted to Maharashtra

Alumni reviews give a favorable image of the college

Intake is limited to ensure sound academic decorum

Recruitment during campus placements is usually done by IT recruiters

19

AD Patel Institute of Technology, Anand

7.6

7.6

7.8

7.5

Very well known in western India. One of Gujrat's biggest educational institutions

Feedback from ex-students is usually positive

Academic focus is desgined around the imparting of practical-concept-based learning

Placements are very good across the core branches such as CS, IT, ECE and Mechanical

20

Padre Conceicao College of Engineering, Goa

7.2

7.6

7.6

7.2

Unknown in most parts of North India, but considered one of Goa's best engineering colleges

Alumni perception is positive except for the fees which is considered too steep

Only four branches with 60 students in each branch ensure college is overrun with large intake, thus maintaining quality of teaching

Placements are a problem at the college due to lack of strong alumni network

21

7.1

7.5

7.6

7.1

Well known in Pune, but that is not the case for other parts of India

Opinion seems to be divided according to college reviews

Lack of industry exposure and over-emphasis on theoretical concepts act as bane for

IT remains the only recruiter

22

Datta Meghe Institute of Engineering Technology and Research, Wardha

7.0

7.3

7.4

7.2

College perception isn't ideal

Alumni reviews are mostly critical of the college

Lack of focus on new subjects such as robotics and automation

Placements aren't the best they could be either

23

6.9

7.4

7.4

7.0

College perception isn't unimpeachable as it still is relatively new

Alumni reception is appreciative of the university infrastructure and faculties

Still relatively new to fully analyze, but the college has adept infrastructural facilities and quality faculties

Placements analysis isn't ideal to conduct as off now as college is still relatively new

24

Dwarkadas J Sanghvi College of Engineering, Mumbai

6.8

7.3

7.0

7.0

More famous for its management courses

Considered to be decent enough for an engineering degree

Reasonable mix of academics and extra-curricular activities

Placements are reasonably good considering the downturn in the jobs market

25

Rajarambapu Institute of Technology, Sangli

6.8

7.2

7.0

6.7

Not perceived as a top engineering college

Alumni reviews suggest college is a good option for students who fail to make it to other top colleges

Isn't well endowed to properly provide engineering education

Placement is no guarantee as students have to work very hard to get placed

26

Rajiv Gandhi College of Engineering and Research, Nagpur

6.6

7.2

7.0

6.7

Perception is favorable in Nagpur, but non-existent outside

Feedback from alumni highlight some good and bad points of the college

Too focused on theoretical curriculum rather than practical knowledge

Placements are from the IT sector.

27

Ramrao Adik Institue of Technology, Navi Mumbai

7.0

7.4

6.8

6.9

College perception is good amongst students

Alumni reviews paint a good picture of the college

Academically adept in terms of infrastructure and facilities

Placement record has shown signs of consistency

28

Symbiosis Institute of Technology, Pune

6.9

7.3

6.7

6.6

Perception is solely built upon its much more illustrious management programme

Alumni perception is very positive regarding the college's infrastructure

Focus on skill-based learning and industry oriented teaching

Placements haven't taken off as college is still identified to be better for management students

29

Sarvajanik College of Engineering and Technology, Surat

6.3

7.0

6.7

6.8

Unknown outside Gujarat for engineering

College reviews give a positive spin on the college's capability to provide engineering education

More focused on theoretical learning rather than skill-based training

Mostly from the IT sector

30

Yeshwantrao Chavan College of Engineering, Nagpur

6.0

7.0

6.3

6.1

Isn't known outside Maharashtra

Alumni reviews paint a favorable image of the college

Focus on industry oriented learning and skill-training is low

Campus placements are solely premised on IT sector