Topic We Cover: Top MBA colleges in West India
1. MBA or PGDM?
2. The Fundamentals
3. The Freedom of setting the Curriculum
4. The orientation of the courses
5. The rise of executive MBA
6. Top MBA colleges in West India
7. The States
8. The Factors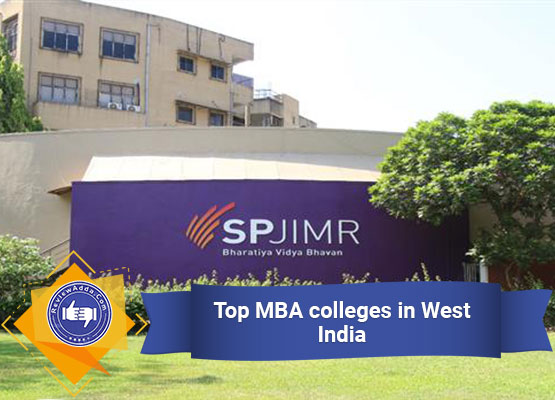 SPIJMR is one of India's Top Colleges for MBA Studies
After scouring North and South India, we move west to discern the top MBA Colleges in West India. With the country financial behemoths lying in the Western part of India, it is only natural to analyze the country's Best MBA Colleges in the region.
However, management studies in India aren't as straightforward as they seem. Besides clearing the MBA entrance exams and the subsequent GD/PI rounds, there is another question students often need to consider: MBA or PGDM?
MBA or PGDM?
To the ones who know, this question may come off as a waste of time. However, for the uninitiated, knowing the difference between PGDM and MBA should be a priority before delving into the chasm of MBA Preparation.
The Fundamentals
MBA: Master in Business Administration
PGDM: Post Graduate Diploma in Management
The fundamental difference between MBA and PGDM is that the latter isn't actually a degree programme. According to certain regulations imposed by the University Grants Commission (UGC) of India, a college can provide an MBA programme only if it is affiliated to a university or has a university status itself.
This is the reason why the top B-schools in India such as the IIMs, XLRI, ISB, SPJIMR and NMIMS offer PGDM Programmes and not a solid degree in MBA.
The Freedom of setting the Curriculum
Since an MBA can essentially be offered only be a university affiliated college or an institution with university status, matters of curriculum and teaching methodology are dictated by a central authority. To explain why such a system isn't as ideal as many would come to believe, let us consider a hypothetical example.
Consider a college 'A' affiliated to a long-established university. Now, 'A' wants to ingratiate certain new topics into its syllabus which would help aligning 'A' with the demands of the industry. After all, management is a very dynamic job in nature which requisites constant evolution.
As reasonable as this may stand, the most likely scenario is that the central university will reject any such proposal. This is because the university has many other colleges under its purview as well. Accepting the proposal made by 'A' would mean ingratiating the curriculum changes in all the other colleges. The other colleges might not have the necessary resources to follow these changes through.
This is the reason why most Top B-Schools in India do not align themselves with an MBA. Thus, a PGDM can be expected to be a much more industry-friendly course.
The orientation of the courses
MBA, being a master's course assumes the role of educating students with the nitty-gritty's of business management and administration. This also includes a key focus on the hard brass tacks of management, covering every aspect of business studies.
To support this goal, most of the faculties for MBA Courses are seasoned professors who know every aspect of management under the sun.
On the other hand, PGDM is a more specific course tailor-made to be extremely industry oriented. Colleges providing PGDM have the freedom to amend their curriculum without any external obligation. Thus, such B-schools remain closely knit with industrial cells to sense the pulse of the market and discern the exact skill set companies need in future management professionals.
For aspirants who want to pursue further higher studies after post graduation, MBA is the best route forward. On the other hand, PGDM is ideal for students who wish to get the best possible placement after college.
Some key differences between MBA and PGDM are tabulated below:
| | | |
| --- | --- | --- |
| Factor | PGDM | MBA |
| Course Type | Diploma | Degree |
| Academic focus | Industry-oriented | Theoretical concepts |
| Approving body | AICTE | UGC |
| Affordability | Fees is high | Fees is lower than PGDM |
| PhD Eligibility | No | Yes |
| Average CTC (Campus placement) | Rs. 9.12 LPA | Rs. 5.2 LPA |
| Course Eligibility | Graduate | Graduate |
| Top colleges/universities in India | IIM-A,B,C and L; XLRI, SPJIMER | SIU Pune, FMS Delhi, IIFT Kolkata |
The rise of executive MBA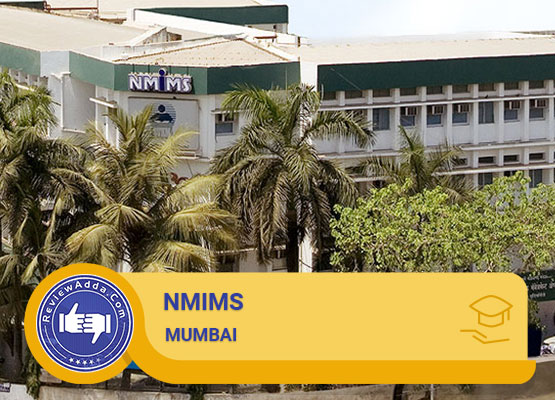 NMIMS is a Top B-school for Management aspirants in Western and other parts of India
While most students prefer to do their post-graduation the normal way, some are not able to postpone their career for two years due to a number of reasons.
Jitesh Singh, a software engineer at a major IT conglomerate in Bangalore is currently pursuing the Executive Post Graduate Programme (EPGP) at IIM Bangalore explains why executive courses have benefited working professionals in the country. When I graduated with a B.Tech degree, the first though in mind was to sit down for a year for MBA Preparation. However, the financial situation of my parents meant I had to work for a while
Jitesh has since been working at the same company for six years. I've reached a stage where I need a springboard or my career will plateau. My first thought was going for a regular MBA, but my company suggested an executive programme. Furthermore, they were willing to give a letter of recommendation to ease the admission process and also footing the fees for the one year course. Needless to say, I was thrilled
Many other IIMs and Top B-schools in India are providing similar programmes for working professionals. Madhu Sharma, a faculty at a Top B-school in Delhi lauds this trend.
If I speak frankly, I'd have to say that students should prefer executive courses over the regular two year programme. A student coming for an executive course is essentially a seasoned professional who knows exactly what he/she needs at that stage of his/her career. Most students I teach took up MBA Preparation straight after their graduation. Some of them aren't even sure if management is their calling. On the other hand executive MBA students are much more headstrong and driven as they know the rigors of working in a pressure environment'
Madhu raises an interesting point. The practice of going straight for an MBA after graduation is a very common trend amongst Indian students. While it is laudable that students are able to crack entrance exams at such a young age, studying a course based on professional life without having experience one in the first place simply doesn't make sense.
Many industry experts have criticized the IIMs for the same reason. Recent surveys should that the proportion of students with no work experience had increased substantially at the IIMs over the years. Most of these students included B.Tech Graduates who had joined the IIMs straight out of college.
Some of the key differences between MBA and EMBA are highlighted below.
| | | |
| --- | --- | --- |
| Factor | EMBA/EPGPM | MBA/PGDM |
| Duration | 1-1.5 years, depending on the B-school | 2 years |
| Location | Near the job location | Full time course and does not need to be near any location |
| Median age of students | 34 | 24 |
| Fee payment | Companies tend to pay fees for their employees | Borne by students themselves |
| Work experience requirements | 5-12 years | No criteria for work experience |
Another key aspect to note is that EMBA is fundamentally different from a distance learning MBA Course and shouldn't be confused.
Top MBA colleges in West India
Coming to the crux of the matter, we shall now rank the top MBA colleges in West India. The need for the rankings is obvious. With the whole country facing a jobs slowdown across all spheres of professions, having a degree from a well known college can be the difference moderate and extremely high chances of success.
These rankings have been collated keeping in mind certain factors which have been predetermined.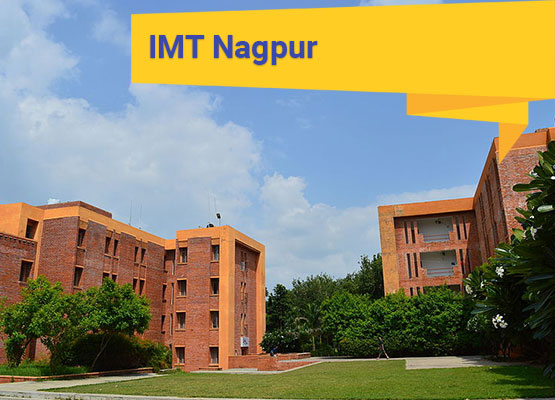 Though less popular than its counterpart in Ghaziabad, IMT Nagpur is considered a fine MBA college
The States
The states which have been considered for ranking the top MBA colleges in West India are:
Gujarat
Maharashtra
Goa
The Factors
The factors which have gone into consideration for ranking the Top MBA colleges in Western India are listed below.
1. College perception
College perception plays a crucial role in attracting the best possible students, faculties and companies to a college. While some colleges remain restricted and known in their own state, there are a few top class B-schools which manage to make a name for themselves across India.
2. Alumni perception
The only people who know the inner workings of a college and speak freely about it are the alumni of the college. Thus, alumni perception plays a very important role in forming a potential candidate's opinion about a college
3. Academics
For a B-school, academics cannot be measured purely by the level of focus on theoretical concepts, but the level of integration with industry-oriented topics.
4. Placements
Placements of a college have to be measured by analyzing the record of a B-school over the past few years. Some factors which are apparent in a good placement programme are a good alumni network and a healthy level of industry integration. Besides this, the quality of placements is also a key factor in discerning the placement record of a college.
Get Updated Review ( Voice Based Alumni Feeback)
Another point to consider before checking the rankings is that no government funded or admistered colleges such as the IIMs or FMS have been included in this list. This has been done as these colleges already occupy a uniquitous position in the larger scheme of things. No rankings need to show IIM-A as the top B-school in the country as most MBA aspirants already know the same.
The primary confusion amongst most aspirants lies with regard to private B-schools in the country. Hence, only private colleges are included in the list. Top private MBA colleges in West India are ranked below:
Ranking

College/University

MBA or PGDM

Perception (out of ten)

Alumni reviews (out of ten)

Academics

(out of 10)

Placements (out of 10)

1

PGDM

9.7

9.7

9.8

9.7

Amongst the best MBA colleges in India

Feedback is par excellence

Some of the best faculties in India teaching some of the brightest talents in india makes academic programme one of the best in the country

Placements are excellent and on par with the best IIMs

2

PGDM

9.6

9.7

9.6

9.6

Niche based B-school specializing in rural management. One of the best in the country

Reviews are largely positive

Focus is essentially on the working of the mechanics of rural areas and how modern management can be ingratiated into such areas

Placements are specific to the branch of study

3

PGDM

9.5

9.5

9.5

9.6

Amongst the top MBA colleges in the country

Majoritarian view over college is positive

Key emphasis on ingratiating students with corporate life and making them aware of the necessary standards

Placements are excellent across all branches

4

Symbiosis Centre for Management and Human Resource Development, Pune

PGDM

9.3

9.3

9.4

9.3

Another renowned name in management education in India. Part of Symbiosis University campus

Largely popular amongst alumni and current students

Academically well structured to deal and modify curriculum based upon market dynamics

Placement record has been very good over the years

`5

Prince L.N Welingkar Institute of Management and Research, Mumbai

PGDM

9.2

9.2

9.1

9.2

One of the oldest and most respected names for management studies in Mumbai

Feedback is very favorable

Low intake and intensive training under a industry-oriented curriculum ensures academic quality.

Placements have been consistently good for the past few years

6

PGDM

9.0

9.2

9.1

9.1

Relatively lesser known than most top B-schools, but retains a very positive perception amongst those who do

Ex-students are highly praiseworthy of the college

Is closely knit with the changing structures of the modern market

Placement programme is excellent

7

MBA

8.9

8.9

9.0

9.0

Well known and respected across the country

Feedback is largely positive

Well drafted curriculum taking into account modern management methods

Placements have been consistently since the university's inception

8

MBA

8.8

8.9

9.1

8.9

Under the control of Symbiosis University in Pune

Perception amongst ex-students is generally positive

Healthy integration with industry, which is necessary for operations management

Placements are very good owing to the Symbiosis name synonymous across India

9

PGDM

8.7

8.8

8.9

8.9

Household name in management studies in most parts of India

Feedback is generally positive. Some drawbacks cited is lack of proper infrastructure and accommodation facilities

Not as good as other top B-schools, but decent in its own right

Placements, like academics aren't as top-draw as IIMs or SPJIMR, but relatively decent

10

PGDM

8.7

8.8

8.8

8.8

Known very well amongst MBA aspirants

Alumni perception is relatively favorable

Academics are well balanced between theoretical and practical concepts

Placements have been consistently decent

11

MBA

8.7

8.8

8.7

8.7

In Symbiosis main campus in Pune

Alumni perception is largely positive

Academic focus well construed as international business is a very dynamic field

Placements are decent owing to the Symbiosis tag

12

MBA

8.7

8.8

8.7

8.5

In Symbiosis main campus in Pune. Branch of MBA not as famous as IB, HR, OM or Finance

Alumni perception is largely positive

Focuses on the working of telecom structure and the necessary managerial requirements of the sector

Placement programme focuses on recruitments from telecom and related sectors

13

Both

8.7

8.8

8.7

8.4

In Symbiosis main campus in Pune

Alumni perception is largely positive

Curriculum is designed to ingratiate new management techniques with traditional methods of teaching

Placements are very good owing to the Symbiosis name

14

MBA

8.7

8.8

8.7

8.1

In Symbiosis main campus in Pune. Relatively less popular branch

Alumni perception is largely positive

Academic structure is as strong as any other field of study at Symbiosis

Placements aren't as robust as field isn't as popular in the industry

15

MBA

8.5

8.8

8.4

8.0

In Symbiosis main campus in Pune. Relatively less popular branch

Alumni perception is largely positive

Curriculum is well structured focusing on the inner workings of media houses

Placements are entirely niche based

16

MBA

8.7

8.8

8.7

8.8

In Symbiosis main campus in Pune. Relatively less popular branch

Alumni perception is largely positive

Well stacked curriculum for proper business management studies

Placement record of great owing to the university's popularity

17

PGDM

8.0

8.0

8.3

8.0

College isn't known outside Gujarat

Alumni perception is largely negative

Good faculties help in improving overall academic structure

Not on par with other B-schools

18

Bharati Vidyapeeth's Institute of Management and Entrepreneurship Development, Pune

MBA

8.0

8.0

8.0

7.9

Well known in Maharashtra. Not as famous elsewhere

Alumni perception is positive

Quality of academics is maintained as intake is always limited to a certain number

Placements are above average relative to other colleges

19

KJ Somaiya Institute of Management Studies and Research, Mumbai

PGDM

8.0

8.0

7.8

8.0

Perception is positive in Mumbai and other parts of Western India

Reviews are relatively positive

Affiliation to central university hampers college from being sensitive to market dynamics

Placements have been consistently decent over the years

20

MBA

7.9

7.6

7.9

7.6

College perception is positive, but only in Gujarat. Unknown elsewhere

Alumni perception is relatively positive

Academic structure is very theoretical in nature

Placements are average when compared to average recruitment statistics of other B-schools

21

PGDM

7.9

7.7

7.7

7.5

Borrows its popularity from its much more popular counterpart, IMT Ghaziabad

Perception is positive, but not as unanimous as its Northern counterpart

Academic programme is ingratiated reasonably well with industrial dynamics

Recruitments are reliant primarily on the 'IMT' tag

22

PGDM

7.8

7.5

7.5

7.5

Perception is reasonably good in Pune and other parts of the state

Alumni reviews are relatively negative. Some cite lack of infrastructure and industry integration as key drawback

Academics are not ingratiated with real world industry kinematics

Students are placed easily as there isn't as much competition, but quality of placement isn't as attractive

23

PGDM

7.6

7.8

7.6

7.4

College is known only in Pune region

Feedback is relatively positive, barring some pointing out infrastructural deficits

Academic programme is well balanced between theoretical and practical aspects of management

Placements are found lacking compared to recruitments of other B-schools

24

PGDM

7.4

7.8

7.7

7.5

Niche based college, well received amongst aspirants looking for a career in the insurance sector

Reviews are very generally very positive

Academic focus is mainly on the insurance industry

Placements are mostly niche based

25

MMS

7.3

7.6

7.6

7.4

Lack of MBA course harms reputation to some extent

Review are relatively positive

Academic goal is well aligned with industry and market dynamics

Placements are good in terms of quantity, but not quality. Average package is low

26

PGDM

7.2

7.5

7.5

7.2

Generally known in Pune region only.

Alumni reviews are relatively positive. Some sight the dearth in proper infrastructure as a hassle

Academic programme is well planned and quality of MBA studies are maintained

Placements are average when compared to other B-schools in the state

27

MBA

7.0

7.5

7.5

7.0

Relatively new compared to other MBA colleges so perception isn't overwhelmingly positive

Alumni reviews are relatively positive

Healthy level of industry exposure

Since college is new, alumni network isn't up to scale which hampers placements

28

PGDM

6.9

7.3

7.2

7.0

College perception is average

Alumni reviews are middling, most rating the college as a average B-school

Academic plan is focused on rigorous training in traditional management studies

Since intake is less, placements are reasonably decent but quality of placement isn't an ideal ROI

29

Dr. V.N Bedekar Institute of Management Studies, Thane

PGDM

6.7

7.3

7.0

6.8

College perception isn't up to the mark

Alumni review are largely average

Academic curriculum is stringent due to affiliation with central university

Placements aren't up to the mark. College doesn't have a good ROI

30

Mukesh Patel Institute of Technology, Management and Engineering, Mumbai

PGDM

6.5

7.3

7.1

6.7

College reputation banks on affiliation with NMIMS

Alumni review are relatively positive

Academics curriculum is derived from NMIMS, so quality of education is good

Placements are average and not as good as NMIMS