Topic We Cover: Why Students Choose MBA
1. DEVELOPING MANAGEMENT SKILLS
2. IDEAL FOR DEVELOPING A LARGE BUSINESS NETWORK
3. CAREER OPPORTUNITIES
4. HIGH SALARY AND STATUS
5. START-UP YOUR OWN BUSINESS
6. WORLDWIDE RECOGNITION
7. ENHANCEMENT OF COMMUNICATION SKILLS
8. DEVELOPS PERSONALITY OF STUDENTS
9. FLEXIBILITY
10. CAREER ENHANCEMENT
12. CAREER SWITCHING
13. FOR PURSUING ENTREPRENEURSHIP
Planning to do Master's of Business Administration (MBA)? What can be accomplished from an MBA Degree? Why students Chose MBA after their graduation or even working for a few years? Is an MBA Worth doing to achieve all the dreams?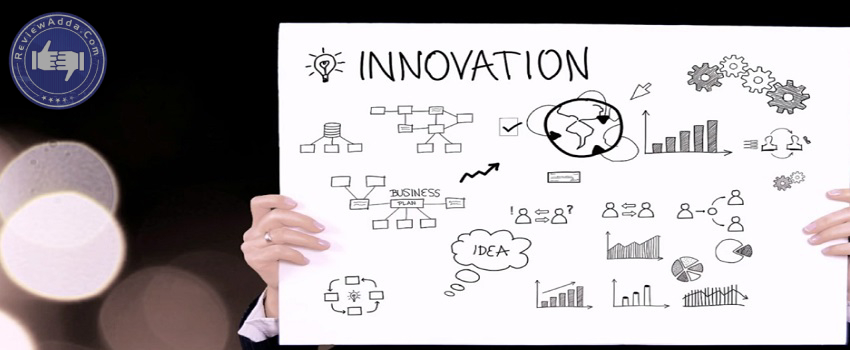 Well, these are a few questions which every MBA aspirant must be having. MBA Degree offers you a whole lot of advantages and specifically if it is done from a well-known business school. MBA helps you to adapt to this competitive and rapidly changing professional business world. Getting hike in salary after if you have only graduation degree, reaching management positions, starting your own business set-up, building up a professional network are just a few advantages of doing MBA.
Selecting a correct career option is really tough. Your career choice should be according to your interest, wish, and talent but still, there is no surety of success in any career field you choose. You may become successful in the field of your choice or land up with only limited success. However, Master's in Business Administration (MBA) can be such a career option where success can be guaranteed, irrespective of the graduation degree you have. MBA offers specializations in various fields that add to the value of your graduation degree and builds up a strong foundation for a successful career.
There are many reasons because of which students chose an MBA over various other professional degrees. Let's discuss them in detail as below:
1. DEVELOPING MANAGEMENT SKILLS
Master's in Business Management always helps in developing management skills amongst its students. MBA Prepares you to encounter rapidly changing international business standards and management techniques. MBA aspirants can be either students who have no experience of job culture or even young professionals who carry a couple of year's experience. They chose an MBA in the hope to come out of their comfort zone and grasp such management skills that will provide them success in the future.
MBA has various specializations to offer to its aspirants and through them, you can learn various skills. Students attain expertise in advertising, selling products and keeping the finances of a company towards a profitable side. Students even learn how to maintain the positive image of a company, hiring right employees and developing a proper hierarchal structure of employees which will be beneficial for the working of the company. It trains you to take correct decisions during the tough times of the company. Precisely, it prepares you to take up any challenges in your career and more importantly to fulfil those challenges successfully.
2. IDEAL FOR DEVELOPING A LARGE BUSINESS NETWORK
MBA largely helps you in developing a business network. During the period of Studying MBA, students get to meet various people like ex-students, renowned speakers who keep visiting the business schools, recruiters, entrepreneurs, fellow and senior students, etc. By meeting with these people students are able to develop a network and this network will help them once MBA is over.
Who knows maybe you end up becoming partners with one of these or someone from this network may provide a kick start to your career. MBA Students are often sent out as interns and that is also such time when students can work on creating a strong network with potential employers. This network of people will definitely be beneficial to students in their career and future life.
3. CAREER OPPORTUNITIES
MBA Degree opens the way for thriving career opportunities. MBA exaggerates the domain of opportunities for career options. The MBA Program provides specializations in areas like Human Resource Management, Finance, Economics, Statistics, Technology and Information Systems, etc. and therefore, the student has various areas for developing their career and business.
Career seems giving more satisfaction when you do the job you love the most and most people love to be at a higher position in career front. This is what exactly an MBA does. MBA Students are always offered managerial positions. MBA provides more and more opportunities for expanding career, information and knowledge and ultimately a desirable career.
Over 50% of graduates of MBA retain the position of senior managers or even they become part of the Board of Directors of a company. Such reputed positions bring money and high responsibility both, and with the responsibility more and more opportunities can be explored to flourish the needs of company and your career as well. With an MBA Degree in your profile, you can reach the heights of your career while using your skills and techniques for the development and growth of your company.
4. HIGH SALARY AND STATUS
If you are an MBA Graduate from one of the good business schools then, high salary and good status is guaranteed! When you do a comparison of salary paid to an MBA graduate and a non MBA graduate you can very clearly see the difference between the salaries. MBA graduates are offered a high salary and various other perks as well. Irrespective of the fact that you are in the public sector or in a private sector, MBA always gives you a respectable status in the job profile and a large amount of pay.
The difference in pay between a regular Master's degree and a Master's in Business Administration is almost double. If you have an MBA degree in your hand then, the job is always guaranteed. There are various job profiles available to an MBA Graduate which include becoming a Business Operations Manager, Management Analyst, Market research analyst, Human Resource Manager, one of the top executives, etc.
Get Updated Review ( Voice Based Alumni Feeback)
5. START-UP YOUR OWN BUSINESS
Every student has his own dreams and accordingly, they chose their career. There are some students who dream big from the scrap and they want to become entrepreneurs to achieve heights in life. MBA is such a degree which teaches students to acquire the techniques of business practices which are required to start up a new business and so the students are able to run a business of their own.
While other courses don't provide you such management and business skills, the knowledge you acquire while studying an MBA Degree helps you in the establishment of your own business.
Sometimes, there are some people who don't want to pursue their jobs anymore, and they want to do business. For them doing an MBA Program is the best option from where they can grasp the information and knowledge about how to start a business, business management, financial handling, planning, etc.
Moreover, the MBA proves to be a helping hand to those students who already have a business set-up to take it to new heights of success.
6. WORLDWIDE RECOGNITION
The MBA degree is one such degree which is accepted worldwide. MBA offers specialization in various areas and this MBA Degree makes your foundation strong together with your graduation degree. MBA is highly recognized all over the world and MBA graduate will never face a problem relating to the job.
Due to the fact that it has global recognition, it doesn't bind the degree holder to be limited to a specific area, city or even country. The degree holder can move to a choice of his place and still do well in his career.
7. ENHANCEMENT OF COMMUNICATION SKILLS
During the MBA Program, enrollers are specifically taught to improve their communication skills. It is a part of the MBA program to impart confidence among the aspirant's and attention is paid on their speaking skills and clarity of speech. Communication skills are very important in the business world and the person with good communication skills is always preferred. Students are taught how to interact in the classrooms, out of the classrooms. A lot of presentations are conducted during the MBA Course so that students are able to learn the art of language and speech, making their words more meaningful, and develop exceptional communication ways.
8. DEVELOPS PERSONALITY OF STUDENTS
MBA Program completely transforms a student's life. There is a whole lot of difference in the personality of a student before an MBA and after MBA. The degree holder is ready to face all the challenges of the corporate and business world with full confidence as this is what is taught rigorously in MBA program; to accept and solve all the challenges by developing survival skills, professionalism and managing the business.
MBA is such a degree which changes you into a new and better person who is ready to take up any challenge in life.
9. FLEXIBILITY
MBA is a flexible course which means that it can be done either as a Distance Learning Program, part-time or full time. There are students who are doing a job and they want to do an MBA but also want to keep their jobs, then the option of distance learning is open for them. They can study and as well as work without feeling any stress and pressure. In the part-time MBA program, the classes are usually conducted in the evening or on weekends. So, part-time MBA can also be done with a job as well.
Above mentioned were few advantages which attract students to choose an MBA over other Professional Courses. To fulfill all the dreams of your life you need to just give MBA Entrance Examination, and get admission to one of the Top colleges of MBA in India and then you can have the career which you always wished for. To help you, here is a list of some of the Top Private Colleges of MBA in India:
The MBA Program provides us a sure-shot success in life. If you pursue your MBA from a good college, with complete hard-work and focus there will be no force which can stop you from achieving success.
Apart from graduate students who pursue an MBA Degree to add on a professional degree in their academic qualifications, there are many people who are into the job and they want to do an MBA. What makes them think about an MBA? How can an MBA help them? Why they choose MBA over other courses? There are a few major reasons as answers to these questions. Let's discuss them.
1. CAREER ENHANCEMENT
People urge to do MBA because they want enhancement in their present career. Enhancement in career can be explained like they want to get a promotion, more status in the job, more refined knowledge and skills so that they can accelerate the growth of their career, etc. Job professionals have become interested in doing MBA so that they can develop managerial skills or even for getting international exposure.
2. CAREER SWITCHING
Sometimes people want to switch their career from one field to another. There can be many reasons because of which they want a change from their present career. Reasons can include feeling monotonous in the present job, not satisfied with the present job profile, or maybe due to lack of future growth prospects, etc.
These situations propel an individual to switch career and they search such degree options which will open wider career opportunities. As a result, they choose an MBA which provides them with all those skills, techniques, expertise and knowledge required for switching job profile.
3. FOR PURSUING ENTREPRENEURSHIP
Some people who are into the job but they see their future and interest in something else like running a business, etc. These people end up doing an MBA because they want settle down in life as an entrepreneur.
A professional degree such as an MBA will provide them all the necessary skills which are required to become a successful entrepreneur and for a progressive career.
In today's world where competition is too much and there is a huge number of career choices to choose from, there always confusion amongst youth for choosing a correct post-graduation program.
A degree which provides knowledge, information, skills, and a guarantee of job and success and a better pay scale is what a student desires. MBA is the perfect choice for them which will provide them all the above and great success in career and life.