Topic We Cover: How Students Can Earn Money Online
1. Online surveys
2. Paid for searching the web
3. Online market trading
4. Start your own website
5. Review websites & apps for cash
6. Get Paid To' sites
7. Write and publish a Kindle eBook
8. Affiliate marketing
9. Mobile phone recycling
10. Become a 'Clickworker
11. Gigs on Fiverr
12. Review music for money
13. Sell your notes
14. Buy and sell domain names
15. Sell on your education!
16. Freelance work
17. YouTube videos
18. Data Entry
19. Virtual Assistant Jobs
20. Translation Jobs
21. Website Testing Jobs
22. Do Micro Jobs Online
23. Conclusion
In the life of the student, it is tough to get money to accomplish your extra need, or to spend on your friends or, be you wanted to support your family by earning some extra money to pay your college or school bills by your own. But the major question is 'how students can earn money online?'.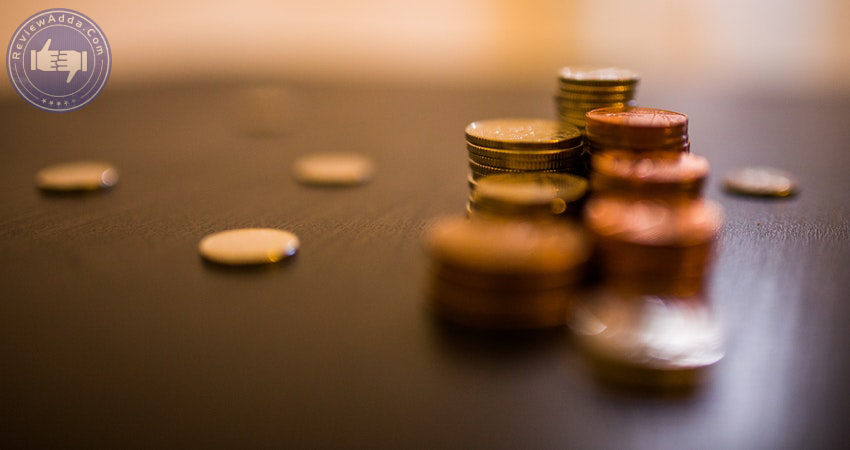 In this post, I am going to answer your question "how students can earn money online" in India. A few of my friends used to earn some extra money while studying by using some of these ideas. So, go through this blog post you will get some amazing ideas about practical Money Making.
A popularly known way for students to make money is in their spare time they fill out online surveys. The renowned research companies are always recruiting new members from all across the globe to answer surveys and for the testing of the new products.
For form filling which normally take a few minutes, student can make a couple of quid which is paid as cash or rewards. A student can earn up to £3 ($5) for some surveys!
A few companies which offer such opportunity are: LifePoints, Toluna, Onepoll, InboxPounds, i-Say, , Panel Opinion, Opinion OutpostThe Opinion Panel, Pinecone, YouGov, SurveyBods, Maru Voice, Hiving, Panel Base, Prolific, Survey Junkie, Valued Opinions, New Vista.
Willing student also sign up for Swagbucks which rewards you for surveys as well as watching videos, simply surfing the web, and playing games.
Paid for searching the web
How it sounds to you that you earn cash for doing what you already do online? This has to be one of the interesting and easiest methods of making money online without really any effort or change in your behaviour.
This innovative idea has been introduce by Qmee.com which gives you the rewards for searching in Bing , Google, or Yahoo. All you need is to simply install an add-on to your browser and when you conduct a search there may be a few sponsored results alongside your normal search.
There is a cash reward attached with each Qmee result - if you are really interested in it simply click on it and bag your reward.
The best part of this is that there is no minimum to cashout - our first one was just 72p wired to our Paypal account. There is also an option to donate your reward to charity.
Well! this isn't really an easy method to make money, investing in stock markets can be money-making if you learn to do it properly and safely. But at the same time, you may suffer significant losses if you don't take it seriously.
Today there is no need to fund the yachts of Wolf of Wall Street style stock brokers. You can do it all yourself with the help of online market trading platforms.
After spent hours of research to this new opportunity, it's been experimenting with the two substantial platforms: eToro.com and Plus500. Free practice accounts has been offered by both.
Overall, the preference is given to eToro with over 8 million users globally. BBC 2 documentary "Traders: Millions by the Minute" featured this and currently it also started sponsoring several football Premier League clubs.
If you are interested in producing a passive income, you need to create a website. Through this easy way you can make money while you sleep.
Through Bluehost you can start a website in less than 20 minutes, its easily affordable and can be done by an 82 year-old. This website only takes a bit of plugging on social media so that you get your first visitors, and there are numerous methods to monetise your site.
One example of a successful website is save the Student is just one, initiated by Owen Burek in his first year at university, which has since spread into a full-time and sizable enterprise.
Review websites & apps for cash
Well it seems like you're excellent with a web browser, so perhaps it's time to turn professionally and browse websites as a paid and fun job!
There is a new platform called UserTesting.com that pays everyday people to review all kinds of websites. For each review they will give you $10 (£6.50) via Paypal and it will takes around 20 minutes.
The process is very simple, just sign up here, complete a test review and look forward to receiving websites in your inbox.
Just like to making money from online surveys, GPT sites also gives you reward in cash and vouchers for accomplishing various offers or activities online.
Write and publish a Kindle eBook
Researching and writing are the things in which students are good. Now Amazon gives you the opportunity to publish an e-book and make money with the Amazon Kindle store, through which anyone can make money.
And now, the Kindle app is available on almost any device (iPads, laptops, smartphones and yes, Kindles) so your worldwide market is huge!
You can mark your book for £1.49 - £6.99 and you earn 70% of the amount of the sale. It is a fantastic deal as Amazon is considering as the ultimate selling machine.
There is a tip to the key to success with eBooks is to develop value, and write non-fiction. Simply assembling all the information you have researched and compiled on a common problem and then introducing it in an easy to digest format (an eBook) justifies someone spending a few quid on it.
Another big tip is to have a great cover designed (browse these) so it stands out, and the reviews because once your book is live on the Kindle store it's really necessary to get some reviews so it shows up higher in results. It's your duty to encourage readers to leave an honest review about your write-up at the end of your book.
The best thing about this advantageous idea is that once you've lended the time (say 20 hours), you'll earn a passive income for years to come!
If you've got a good existence on social media or perhaps you even have a website or blog, you can initiate making money instantly by advertising all sorts of companies, services, products, and offers online.
All you require is to sign up as a publisher on the Awin network, check their offers blog or browse the merchant listings to find something which you think your friends would be interested in, grab your affiliate link and share it. If someone purchases something by using your link you'll make a nice commission.
To take it to move forward, set up a website or a current Facebook page and send invitation to all your friends to join it and post your affiliate offers on there.
You can also earn good amount of money and at the same time you can help the environment by recycling old mobile phones and other unused devices. Check out about the company which deals in recycling of old gadgets, you can make money from old phones for the best companies to use and how to ensure you get all the cash quoted to you online.
Based on 'internet crowd-sourcing' the Clickworker.com concept is where businesses promotes specific, scalable tasks they need accomplishing hastily. And for us, it's an simple method to make immediate cash from our couch.
There are a numerous number of tasks to complete, but usually they involve in mindless data entry, web research or form filling. For the allotted work you are rewarded and paid in cash (via Paypal), and you can select by your own for what and when you work. Give it a go.
Get Updated Review ( Voice Based Alumni Feeback)
To make money, there is an ultimate platform called Fiverr it is now the world's largest marketplace for people to bag money by selling small services which is known as 'gigs'.
You can offer anything like social media posting, writing and translating, voiceovers and short video clips, playing pranks and teaching to creating music, for people all over the globe!
The default price is $5, but you can make more money by given extra services to gigs.
Make your interest and love about music into business by reviewing unsigned bands and artists online for cash with Slice the pie.
Students can make money by sharing their notes online and for every download you will get a cash. There are several sites like Nexus Notes and Stuvia that provide you such ways to make money, you can upload your notes to, along with your price, and then when another student downloads them you get paid. You can submit handwritten notes but PDFs will be more preferable.
Buy and sell domain names
As we know domain name is just a website address (eg. 'savethestudent.org' or 'mysite.co.uk') and there are lots of extensions (.com, .net, .co.uk etc).
To make registration with GoDaddy.com it will cost only $0.99 yet premium domain names can fetch $1,000s if not millions when sold on. In 2007 VacationRentals.com went for a cool $35m!
You can give classes to the students globally with the help of the tutoring classes. Udemy is one of the names who allows anyone to create an online course (on literally anything!) and get paid forever after as users take it up.
If you are interesting for one-to-one tutoring, list yourself on Superprof and UK Tutors. You can earn a handsome amount.
You can also check some websites offer online tutoring jobs:
Tutor.com
TutorVista.com
TutorZilla.com
Tutors Home
HomeworkTutoring
There are numerous freelance jobs related to writing, managing Facebook pages or doing a little bit of graphic design which require simple skills or just spare time that someone else might not have.
And the interesting part of freelancing is that you can work for clients across the globe with just an internet connection from home, to your own hours whilst developing valuable skills.
Upwork.com is one of the leading freelance site and perfect to start with freelance work.
Typically, writing jobs pay per word, article or project basis, or based on hourly rate. Some great sites where you can find freelance writing jobs and opportunities include:
Upwork
Guru
PeoplePerHour
Textbroker
Online Writing Jobs
WritersDomain
Write.com
iWriter
Break Studios
LoveToKnow
WiseGEEK.com
Demand Media Studios
According to recent records, there are more videos watch on YouTube instead of searches on Google. You can now make profit from making and uploading videos with the help of recently introduced YouTube Partner Program.
The more you become famous or successful on youtube the more you can make money, and there are plenty of stories every week of more and more YouTubers making it their career.
Data entry is one of the simplest job which any student with having basic knowledge of computer can do. For Data entry job all you need is basic computer knowledge and fast and accurate typing skills.
There is a list of websites which offer genuine data entry jobs:
The Smart Crowd
Sigtrack
Clickworker
www.guru.com
www.peopleperhour.com
www.freelancer.com
BY using their organizational and communication skills college students can do virtual assistant jobs. They can offer research, data entry, website maintenance, social media management, and other services.
Here is the list of few websites offer virtual assistant jobs for students:
Fancy Hands- Read Review
Virtual Gal Friday
Belay Solutions
Contemporary VA
Worldwide101
Upwork
PeoplePerHour
Freelancer
Students can use their skills to providing translation services if they are fluent in more than one language. Here are some websites or companies where you can find translation jobs:
WordExpress
1-800-Translate
Appen Butler Hill
SDL
WordLingo
translators town
translatorsbase
Translation Directory.Com
Website owners often need people to test their sites in order to give feedbacks on their certain usability experience to the site owners. It will take 10-20 minutes and you are likely to make $10-$20 per test based.
Here are some reputable sites that list website testing jobs:
UserTesting.com
YouEye.com
Userlytics.com
To earn extra money students doing small tasks. You can post microgigs to offer various services such As
Writing for companies and people
Editing articles, academic papers, etc
Designing websites
Designing logos
Video editing
Social media marketing
Maintaining social media profiles
SEO services
Popular microgig sites include:
www.fiverr.com
www.gigbucks.com
www.fivesquids.com
www.tenbux.com
www.zeerk.com
www.tenrr.com
www.seoclerks.com
Amazon Mechanical Turk
Conclusion
Making money online is entirely practicable for students. You just need to make sure that you whatever job you want to do, or service you want to offer, you are good at that. By earning money online doing an online job or more, students can pay down their student loans, pay bills, save for buying an expensive gift, and achieve any other financial goal.