Topic We Cover: How to Recover from Breakup Depression for Students
1. GIVE TIME TO YOURSELF
2. EXPRESS AND SHARE YOUR FEELINGS
3. SLEEP
4. EXERCISE
5. EXPLORE NEW HOBBIES
6. ENGAGE YOURSELF IN WHATEVER MAKES YOU HAPPY
7. TRY AND RETAIN YOUR ROUTINE SCHEDULE
8. STAY AWAY FROM UNHEALTHY HABITS
9. SPEND TIME WITH YOUR LOVED ONES
10. READING BOOKS ABOUT POSITIVE THINGS AND MOTIVATION
11. SOCIALIZE WITH NEW PEOPLE
12. PUT AWAY THE BELONGINGS OF YOUR EX-PARTNER
Romantic break-ups can be traumatic!!!
Although your mind is telling that the time will heal your pain and this hard period will go, your broken heart trying to recollect itself together to tell that it is best for you, but still the torment of a break-up can be unceasingly intense. It's a tough transformation for a student, from the period where you were romantically involved into a relationship with someone and where you were sharing every small detail of your life to such a period where this merging up is undone. This shattering of a relationship is very painful and can lead to smashing of self-confidence and may finally lead to depression.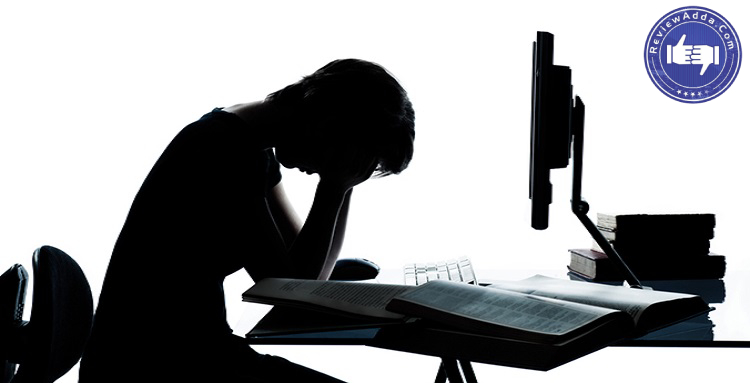 Often, students are involved in such kind of love relationships and when they have to face the plight of the break-up, it becomes really stressful for them. Such hard times make students lose their concentration power and they feel lost. Loneliness, sadness often takeover such students and they ultimately land up into depression. But, one should realize that, that the familiar love and appreciation that existed is past now, plans have altered and have to be changed and suddenly, the future has too many blanks; which were once filled up with happy things.
Feeling unhappy and sad, and ending up into depression won't help and it is not good for you. Students shall try and overcome such predicament and avoid falling into depression. Try and heal yourself and foremost, try to re-establish yourself without your partner. Re-build your inner self; re-develop your self-confidence and work on to accelerate healing from depression.
With the support of your friends, family, or even a doctor, students can overcome depression and move on in life after the breakup. To help such students who are facing this heartbreak and depression, here are some tips and measures which can help the students to overpower the breakup depression and help in moving forward in life:
1. GIVE TIME TO YOURSELF
Give yourself enough time, time to grieve, feel sad about the relationship that just ended, rather than just rushing into a feeling that you are well and fine. End of a relationship is a loss and the only way to come surpass it quickly and peacefully is to mourn properly. You tend to feel more disheartened when the relationship was long-term. And it's ok to feel that way as after all a loss is a loss.
The more time you give yourself the more quickly and easily will you be able to come out of the situation. Students generally feel frustrated and have temper problems after a breakup. And all these feelings are just normal. Mourning the lost relation is just fine. You can weep and give yourself time and try to come out of it.
2. EXPRESS AND SHARE YOUR FEELINGS
Expressing and sharing your feelings with your friends and family, whom you trust the most, is one of the most ideal ways to deal with pain and breakup depression. Identifying your problems and suffering, discussing and sharing them provide you a feeling of relaxation. It is believed that when you talk about the negative feelings, the pain and agony reduces to a large extent.
If you are not comfortable to talk to family or you are restricting yourself from discussing with your friends, then you can take the help of professional therapists. They might prove to be more reliable and helpful and provide professional means of coming out of breakup depression. They have experience and would understand your behavior and feelings in a proper manner and, therefore, would guide a student properly.
3. SLEEP
Although, you are emotionally disturbed and that may cause a hindrance in having a sound sleep, yet sleep is considered as one of the best methods through which stress and depression can be dealt with. Sadness, anger or the misery which a student may be going through after breakup makes difficult to have a relaxing and proper sleep. But, if a student wants to conquer all the depression and negativity then try to make a proper and regular schedule of sleeping and also adhere to it.
Taking a proper and sound sleep provides you relief and makes you refreshed and energized. Sleep improves your mental strength and will help to cope up after your breakup. Therefore, a plenty of rest and sleep is advised.
Get Updated Review ( Voice Based Alumni Feeback)
4. EXERCISE
Physical exercises like working out in the gym, running, and brisk walking, cardio-vascular exercises, etc. are treated as an effective mode to deal with anxiety and depression. Doing exercises help in releasing opiates, and this help in dealing with stress and depression.
Exercises will help you in diverting your mind from the loss, it strengthens the immune system of the body and boosts up the energy level in the body and so you can divert that energy in positive things. Physical activities aids in producing endorphins in the body, which helps in improving the mood and attitude of the body.
Doing 30 minutes of exercise daily or even three to four times a week is good enough.
5. EXPLORE NEW HOBBIES
Life is all about moving on. A lot of things keep happening in life and because of any incident, time never stops. You have to thrash all such things and move ahead. A student's life may go through turmoil after a breakup but what has to be focused is that don't let that grief and pain affect your life. Yes, it pains and one of the best ways to avoid depression is exploring and getting engage in new activities and hobbies.
There must be some activity which you always wanted to do, something which you desired but couldn't do because of any reason. Now is the time then. By engaging in new hobbies you will be busy and hence, your mind will not go towards your ex. Also learning something new will be creative and productive for you and the best part will be that you will do the activity you always wished for.
6. ENGAGE YOURSELF IN WHATEVER MAKES YOU HAPPY
Handling strong emotions and rough time is really tough. But, students shall understand that having a breakup is not the end of the world. You should stand strong and fight against these tough circumstances and understand that time will heal this too.
Students shall try and engage themselves in whatever t makes them happy and because of which they are able to forget all pain and sorrow of the breakup. Activities like exercising, arts and crafts, painting, drawing, listening music, even making music, playing musical instruments, writing, crying, going to your favourite outlets, watching movie, shopping, playing any outdoor or indoor games, etc. can proof to be helpful in taking out you from depression and all the pain.
You can experiment with various such activities according to your choice and comfort.
7. TRY AND RETAIN YOUR ROUTINE SCHEDULE
For students, it will take time to accept that their relationship has just ended and eventually it will be accepted that the future will be without your ex. You need to move on in life and remember that it will be much easier for you to get over with the breakup sadness and depression only if you keep your daily routine schedule unchanged, just like it was always.
It will be surely very hard for you initially not to disturb your daily routine, but if you will force yourself then, definitely it can happen. Remember, following your daily habits like eating at the proper time, working, taking care of yourself, maintaining hygiene, watching T.V, cleaning, having adequate sleep, etc. Doing so will make you feel like nothing bad has happened and will emotionally support you.
8. STAY AWAY FROM UNHEALTHY HABITS
You very quickly fall prey to unhealthy habits if you are emotionally and mentally disturbed. Going through a love break up is such a thing which often breaks the confidence and feelings of students and they get prone to depression and sorrow. And when they are in such state of mind they are attracted towards unhealthy habits like usage of alcohol, drugs, smoking, etc.
Students shall avoid using all these unhealthy things as they are harmful to the body and will slowly worsen the case rather than improving it. Students shall take care of themselves during this bad phase of life and look for other means through which they can come out of depression.
9. SPEND TIME WITH YOUR LOVED ONES
Dealing with the aftermath of romantic breakups is not an easy task and your loved ones can play an important role in making you handle the situation. You should spend a lot of time with your family, your best friends and loved ones as they are those who understand you the most and so they will help you most to come out the situation of breakup depression.
These people will act as a support system during this rough time. Spend some quality time with them and speak up your heart and pain to them and that would definitely give you a relaxing feeling. It's ok to share your sorrow with those people whom you trust the most as they are those people who will stand by you in every situation and will take you out from the sorrow which is surrounding you.
10. READING BOOKS ABOUT POSITIVE THINGS AND MOTIVATION
Clouds of unhappiness, sorrow, depression, and negativity will only fade off if you are positive in this heartbreaking situation also. Yes you had a breakup, yes you are sad, but how long will you allow this negativity and pain to last? Will you allow all this to impact your life and career?
Students cannot afford to affect their career life and future and so they shall try and remain positive at this time as well. Reading about positive things and motivational thoughts in books or on the internet will surely help students to face this aspect of life and also how can they recover from this depressing period. There are a lot of good motivational books available and a lot of short motivational movies are also present and so students can very well take their help.
11. SOCIALIZE WITH NEW PEOPLE
During this depressive period, students start spending days and weeks alone, on their own in isolation. They are trapped in self-isolation and depression. To avoid such episode students shall try and socialize with people, they may be their old friends or new ones. But socializing will help in preventing such possibility of isolation and also when you will meet new people, friends you tend to forget your grief and depression.
Life never stops. Such events do happen in life and students shall always try to come out of this breakup sadness and look forward in life.
12. PUT AWAY THE BELONGINGS OF YOUR EX-PARTNER
Put away all those things off which remind you of your ex; for example clothes, pictures, gifts, etc. You can collect them together and put it in a box and then put the box at such a place which is away from your sight.
If the belongings of your ex will not be around you, then you will not remember you ex again and again and that will support in forgetting the relationship and accepting that your future will be without him/her.
Dear Students, through this advisory article you are being provided with such ways and mean that are definitely going to help you to trounce depression and agony of the breakup. The need is to follow all the tips properly and with utmost honesty and understand that nothing is constant. This hard time will also pass as well and the happiness is again going to return to life in some or the other way.
Just losing heart and remaining unhappy and disheartened will only harm you and this will make your family and loved ones also unhappy.
So just try and beat this condition of emotional distress with patience and calmness. Don't let all this depression impact you to such a situation which cannot be rectified.
Remember when one door closes another opens!