Topic We Cover: Top CLAT Coaching Institute
1. FACTORS TO BE CONSIDERED WHILE CHOOSING A COACHING INSTITUTE
2. CAREER LAUNCHER
3. IMS
4. T.I.M.E
5. CLAT POSSIBLE
6. Law Prep Tutorial
7. SUCCESS MANTRA
8. SRIRAM LAW ACADEMY
9. UNIVERSAL INSTITUTE OF LEGAL STUDIES
10. PAHUJA LAW ACADEMY
11. Unacademy
Are you planning to crack CLAT, 2020? If so, then you must be thinking of joining a good CLAT Coaching Institute which would help you in clearing the exam!
Every year thousands of Law aspirants appear in CLAT with the dream of clearing this prestigious examination and getting admission into good and reputed law colleges. To help students in conquering this examination there are numerous CLAT Coaching Institutes available all over India. Students shall be very selective while opting a coaching institution and be sure that whichever Institute is being elected, it is acclaimed one and is going to make appearing in and clearing CLAT an easy task for them.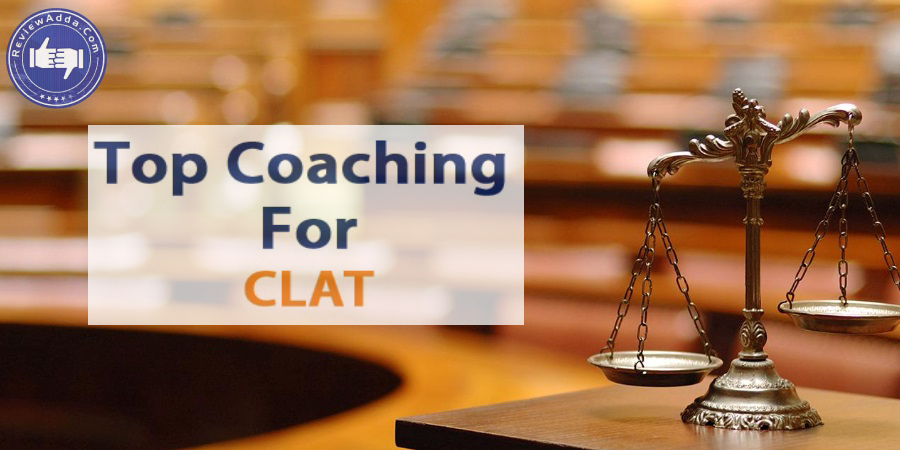 Although, some students believe in self-studying and doing preparation on their own but still, joining a Top CLAT Coaching Institute is advantageous for the students. Coaching Institutes makes you do preparation in such a manner that you are filled with confidence during the actual CLAT Examination. The coaching institutes have their own set pattern of the syllabus, a time schedule to complete the syllabus, an organized manner in which they work and teach students, etc. The coaching institutes also provide students with their own study materials, notes, cases, and conduct tests while preparing the students for the ultimate battle.
Coaching institutes basically do an overall analysis of a student and help the student to overcome his/her weakness and strengthen his/her strengths.
FACTORS TO BE CONSIDERED WHILE CHOOSING A COACHING INSTITUTE
Selection of an appropriate CLAT Coaching Institute is a must for a law student as this institute will play a guiding role for preparation and making through the CLAT. Therefore, a CLAT candidate must keep the below-mentioned points in mind while making the decision.
You should always go for such CLAT Coaching Institute, the success rate of which is high.
The teachers and faculty in the institute should be highly qualified and experienced. Knowledgeable teachers will always help students in preparing well.
An institute which conducts mock tests on a regular basis shall be given preference. Practicing mock tests, previous years sample papers boost up the confidence of the students as a glimpse of CLAT Examination is experienced by the students.
The infrastructure of the institute should also be kept in mind while selecting an institute. Properly ventilated classrooms, air-conditioned rooms, proper sitting arrangement, safety, etc. shall also be considered.
Do some research about the coaching institute and get some information about it. Talk to ex-students or present students and get to know whether teachers do one to one discussions or not. Whether teachers are interested in solving the doubts of students or not? This is because having interaction between the students and teachers is very necessary.
Other key factors while selecting the institute are its location and timings. An institute which is in close proximity shall be preferred over the one which is far off. Travelling also consumes a lot of time and energy and so location shall be always kept in mind. Also, the timings of the coaching institutes which you select shall be such which are best suited to you.
There are various CLAT Coaching Institutes available in the market and often students get confused as which is best and which is not. To help such students who are confused but are looking for good coaching institutes for CLAT, the following is the list of such institutes:
1. CAREER LAUNCHER
Career Launcher was founded in the year 1996 and since then it has contributed to a large extent in the education field. It has around 146 branches spread all over India. Career Launcher also has its centre in UAE. Career Launcher provides guidance to its students in preparation of CLAT, AILET, etc. through its subsidiary Law Entrance, LE. LE offers various courses like Smart CLAT Cracker, LST Plus, LST Plus + Smart Law Cracker to its students.
It has highly qualified professionals and teachers and faculty comprise of its ex-students also. There are various online classes for CLAT, special weekend classes, and correspondence courses also. The institute also maintains a Blog on which faculty shares its view regarding motivation for students, various strategies, convenient preparation period, etc.
The study material provided by the institute is of good quality and is available online and offline both. The success rate of the institution is great and it feels proud of having 75 rank holders from its institute out of top 100 in CLAT 2017.
2. IMS
IMS has guided and educated its students for the last 35 years. It has around 90 branches across India where thousands of students are preparing for different career fields. The motto of the institution has been to be a Mentor, Motivator, and Guide to its students.
It provides different courses which prepare the students for CLAT. The faculty here is wise and have excellent teaching skills. The methods of teaching are really appreciated. Ample amount of good quality study material is provided to the students. The theory part of a topic is linked with its practical approach and then taught to the students so that the topic and logic both are well cleared.
3. T.I.M.E
Having established in 1992, Triumphant Institute of Management Education Private Limited, T.I.M.E, is one of the top test-prep institutions of India. Presently, its headquarters is located in Hyderabad and it has around 243 centres in 119 cities of India.
While preparing its students for examinations like CLAT, SLAT, AILET, T.I.M.E institute offers comprehensive courses to its students. Around 21 Study Material booklets are provided to the students who are Preparing for CLAT and this study material is updated on a regular basis. Handout sheets are also given to the students for discussions in the classrooms. Students are well trained according to the pattern of examinations and around 50 mock tests are conducted by the institution. The students are taught in such a manner that they are able to face any surprises in the question paper.
Apart from the classroom studies, the institution also offers online courses for students who prefer to do self-study or who not able to attend classes due to any reason. Online test series are also available for the students so that they can practice well.
Get Updated Review ( Voice Based Alumni Feeback)
4. CLAT POSSIBLE
CLAT POSSIBLE, CP, was founded in the year 2008 in the city of Lucknow, Uttar Pradesh. It is of the Top Coaching Institutes of CLAT. It has spread its branches to cities like Delhi, Patna, Jaipur, Lucknow, Allahabad, Bangalore, Noida, Varanasi, etc.
CLAT Possible provides distinguished courses to its students like GK booster series, current affairs blogs to keep the students aware, Online Tutorial Programs, Free CLAT material, etc. It provides Zephyr which is a weeklong CLAT Course, and Breeze and Bolt which are weekend courses. The institute also provides an opportunity of doing correspondence courses like Summons Plus, Practice plus, etc. It also conducts online coaching through YouTube, CP Online Basics, Basics +.
The institutes possess very skilful and understanding teachers and they always keep motivating the students. The infrastructure of the institution is well maintained.
5. Law Prep Tutorial
Law Prep Tutorial is the best "Getting into Law School" Program was established in 2008 in Jaipur City, Rajasthan. Law Prep Tutorial provide the best tutorials for admissions consulting, advising, teaching in law and also offers the most comprehensive package for CLAT, AILET and SLAT preparation. Law Prep Tutorial has best experienced teaching faculty for CLAT and other Law Entrances with highest selection rate with record number of selections in last years. The Institute offers first of its kind CLAT Preparation solution with graded in toughness, scientifically designed and revised according to the latest examinatio patterns. Law Prep Tutorial also has its centre in Jodhpur, Jaipur, Lucknow, Bhopal, Dehradun, Agra, Lucknow, Muzaffarpur and Prayagraj. Law Prep Tutorial orzanize also the Student performance analysis (SPA) system and advised students how to improve their scores in exams on individual basis. Law Prep course has been a great success for students in terms of securing top rank to get admission in Law Schools of India.
6. SUCCESS MANTRA
Success Mantra was established by Mrs. K Poonam, a management graduate. The head office of the Institute is located in GTB Nagar, Delhi and it has various other branches in many cities. The methodology of teaching is excellent and the coaching institute stands on three main pillars i.e. dedication to quality, teacher's commitment, study resources. Success Mantra is one of the top institutes for providing an excellent education for competitive exams like CLAT.
Students are provided with the best study material which is prepared by a lot of research and analysis. The faculty here is energetic and have experience as well. The size of batches here is kept small so that personal attention can be provided to the students. Apart from classroom teaching the institute also provides online test series and Mobile app to students from where they can learn at any time.
The coaching centre has proven itself by giving great results in many entrance exams. Success mantra is famous for providing true and best coaching at affordable prices.
7. SRIRAM LAW ACADEMY
Having founded in the year 2002, Sriram Law Academy is one of the Top Coaching Institutes for law aspirants who are Preparing for CLAT. This is the only academy of India which provides CLAT coaching exclusively.
Since past years the institute has spent time in doing research and understanding the Pattern of CLAT Exam and hence made study modules accordingly. It keeps an eye on the changing trends of the examination and implements the same in its study materials and methods of teaching.
The institution is located in Chennai and it attracts thousands of students from India and abroad. It is popular for Sriram Rapid Course which starts in the month of April and is very famous amongst students.
8. UNIVERSAL INSTITUTE OF LEGAL STUDIES
Universal Institute of Legal Studies is one of the premier institutions of India that has established its name in providing law-related coaching to its students. It was established in the year 2004 and since then it has been focusing on providing quality teaching to its students who are preparing for law entrance exams.
Faculty here is friendly, supportive and accomplished and helps in increasing the confidence level of students. Their expert knowledge about subjects trains the students in cracking competitive exams like CLAT. The study material provided by the coaching institute is eminent. Also, there are a number of test series which the institute conducts and makes the students practice more and more. There are a number of mock tests also which are available online for students to let them get a real exam feel.
It has a good record of success rate and is one of the trustworthy coaching centres for law and judiciary.
9. PAHUJA LAW ACADEMY
Pahuja Law Academy is one of the top coaching institutes of CLAT. Situated in Delhi, the centre focuses on the methods and processes through which students can learn more and fulfil their dream of becoming Lawyers. The academy has large faculty and has trained teachers for every different subject. The study pattern of the coaching centre is all-inclusive and is prepared by the experts, keeping in mind the maximum success for students.
Bullet notes are provided to the students in offline and online mode before the class to enlighten them about the topic that they are going to learn. Also, these notes encourage interaction between the teacher and students
All these efforts have made the academy reach the top place in providing law education and this can be backed by the tremendous amount of result that its students have given in past years.
10. Unacademy
Unacademy is an online educational technology company Started in 2015 and located in Bangalore, Karnataka. Unacademy offers the online education in India which educators consist of students who have cleared various exams like IIT JEE ,UPSC, CLAT and many more. Unacademy provide the live classes, mock tests, guidance from experts & more. Unacademy include thousands of students who have cracked toughest of exam and improved their ability to speak and write better and increase their knowledge. Unacademy making high quality educational videos available on youtube Channel for free for every students. Unacademy was originally created in 2010 via YouTube channel by Gaurav Munjal. Students gives the Mock tests online on a regular basis.To prepare students for CLAT, Unacademy provides regular full course and crash course as well and have the high success rate and the methodology used by the institute to educate its students is very unique. Unacademy help the law students in clearing the significant and tough exam such as CLAT.