Topic We Cover: Law Specializations and Scope of Law as a Career
1. Different Law Specialisations
Civil Law
Tax Law
Criminal Law
Corporate Law
International Law
Labour Law
Property and Real Estate Law
Intellectual and Patent Law
Media Law
Competition Law
Mergers and Acquisition Law
2. Scope of Law as a career
3. Types of Job Roles Lawyer
4. Employment Opportunities for Lawyers
5. Pay Scale/Salary of Lawyer
6. Pros and Cons of a Lawyer
7. Top Companies
8. Top Institutes
These days profession of Law is in great demand. Due to the ever-increasing regulatory role being undertaken by the government and changing economic and social circumstances there is an increasing demand for the lawyers.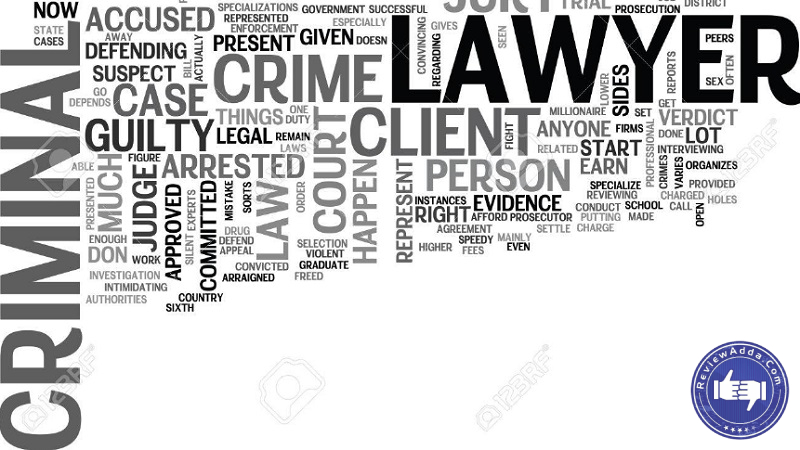 A Career in Law offers a huge range of job opportunities including litigation lawyers, practicing lawyers, legal executive, law consultants, legal advisor, and much more. To make a favorable career in the legal domain, one must pursue an Undergraduate (UG) degree such as BBA LLB, BA LLB (Hons.), BCom LLB, BLS-LLB, BSc LLB, and, a Postgraduate (PG) degree from Top Law Colleges in India are Bachelor of Laws (LLB) and Master of Laws (LLM).
In our society, lawyers are held in high esteem, and there remains the faith that when everything else fails, one can still take the path of legal system. In our daily life in one way or other we may come across situations where legal advice is needed. In such conditions we require the advice of legal professionals who analyze and interpret law properly.
Most of the Law Courses offered in India require aspirants to select the law specialisation in which they want to make a career. In this article, we have listed various law specialisations and what all is included in each of them. Besides being financially advantageous, Law is an inspiring and adventurous career option.
Lawyers advice clients in a meticulous manner about their legal rights and recommend course of action. They also guide clients and pre legal documents, such as contracts and wills and conduct negotiations on legal matters, and may represent clients in court and tribunal proceedings.
In this Profession excellence of academic does not count for success. Professional competency captured through experience and practice with lawyers is the main benchmark of success.
There are number of areas of specialization in this field which one can opt from like:
Civil Law

Criminal Law

Corporate Law

Taxation Law

Labor Law

International Law

Family Law

Constitutional Law

Administration Law

Patent Law etc.
Different Law Specialisations
Civil Law
The most sought after Law Specialisation Deals with handling damage suits, private rights of individuals, drawing deeds and wills, handling breach of contract suits, acting as trustee or guardian as well as handling mortgages. To study and make a Career in Civil Law, aspirants must be aware of rights, acts and remedies of family law, criminal law, property law which they study in their law courses. The required skill set for civil lawyers includes an eye for details, networking and soft skills, analytical and logical skills, as well as they must keep a journalistic approach towards latest developments in the law domain. This specializations of Civil Law come with huge scope for private practice more so, though it also offers good job opportunities with private and government bodies.
Tax Law
This law specialisation focuses on income tax, real tax, estate tax, franchises, problems of inheritance, etc. With income comes the tax, be it for individuals or organisations hence, the need for tax law studies where one can learn all about policies, government rules and regulations as well as remedies to help tax defaulters.
Specialization in Tax and banking is a good idea as well with banking, finance and corporate companies hiring specialists in the area for dealing with their finance and tax matters.
Criminal Law
If you are ready for an exciting, challenging, and thrilling career then Criminal Law is the perfect specialization for you. This law field deals with offences against society or state. This is one of the oldest and also an extremely exciting branch of law. In this specialisation, one is involved in correlating findings, interviewing clients and conducting trials, interrogating witnesses, preparing a case for defence as well as examining and cross-examining witnesses in court.
Criminal Law is just like a roller coaster ride when it comes to the point of work, it deals into interacting and interrogating the accused, witnesses, working around forensic reports, post-mortem reports, things found at the scene relating to the crime and more. As a Criminal law you can opt for private practice or work as a public prosecutor. Criminal law pays well but might be taxing for some.
Corporate Law
At present, Corporate Law is one of the most desirable Specializations of Law in India that offers opportunities to work or consult corporate giants around contracts, ordinances, and more. This law field deals with advising corporations on their legal rights, obligations and privileges. Lawyers practising Corporate Law also need to study statutes, constitutions and ordinances and also help the corporations in making important decisions on whether to go in for a suit or not.
International Law
Candidates wanting to pursue a career in this law field need to specialise in treaties, customs and traditions observed by nations in their relations with one another. The law specialisation deals with trade laws, immigration laws, labour and employment laws, and much more.
International Law Specialization also has a good career-scope in the corporate houses nationally, private sector, and international opportunities as well. It deals with laws accompanying to international business and trade. This includes international tax, trade, arbitration, contracts, competition law, and more.
Labour Law
This law specialisation deals with workers, their associations, workers' rights, workers' duties and working conditions. A lawyer who specializes in labour law is often called to sort out issues between the management and the firm's employees.
Property and Real Estate Law
With real estate business in boom, the demand for real estate lawyers is also on the higher side. Property and real estate laws includes sale deeds, property mortgage and lease issues, property titles, property conveyance, to name a few. You get to work as employee or legal adviser with the real estate companies.
This law covers conveyance of property, search records and deeds to establish titles of property; acting as trustee for property and drawing up legal documents for deeds and mortgages.
Intellectual and Patent Law
This specialisation deals with the rules for securing and enforcing legal rights to inventions, designs, and artistic works.
This Law Specialisation focuses on securing patents for inventors from the patent's office. Here the specialization of lawyer is in defending or prosecuting patent infringement and preparing detailed specifications of the patent and so on.
This area of specialization is acquiring recognition more so with globalization winds making their way through this sector. To protect their products companies and brands are putting in their efforts using the intellectual and patent property rights law. This law deals into copyrights, trademarks, and more.
Media Law
This legal field deals with various aspects related to Telecommunications, Information Technology, Defamation, Broadcasting, Copyright, Advertising, Confidentiality, Contempt, Entertainment law, Privacy, Censorship, Firm law and Internet & on-line services.
Competition Law
This Law Specialisation deals with prohibiting agreements or practices that restrict free trading and competition between business, banning abusive behaviour by a firm dominating a market along with supervising mergers and acquisitions of large corporations (which also includes some joint ventures).
Mergers and Acquisition Law
This field deals with the laws affecting the purchase of one company by another (an acquisition), or the blending of two companies into a new entity (a merger).
Get Updated Review ( Voice Based Alumni Feeback)
Scope of Law as a career
With the advancement in every other related field, being a lawyer doesn't only mean arguing in front of a judge for civil or criminal cases. In addition to pursuing Specializations as a Lawyer or participating in litigation and judiciary, you can also explore other avenues in law that have gained momentum in the recent past:
Teaching:

Being a professor for law or any of the specializations is a great career opportunity that also has an international scope

Legal journalism:

You can work with different agencies to bring out the truth hidden in various social issues that concern people

Indian Legal Services:

Under this, you get to work with various departments of the government as a law officer or a legal advisor

Solicitors and Barristers:

You can be the first point of contact for different charities and companies as their legal advisor and help them navigate through challenging legal situations
Types of Job Roles Lawyer
When you attain the Necessary Education Qualification to become a lawyer, there are a variety of Lawyer job profiles that you can target basis your interest areas and legal acumen. Following are some of the job profiles for lawyers and advocates that you can opt for:
Mediators, Arbitrators or Conciliators - They solve disputes between the parties while negotiating outside the court system.
Legal Assistants and/or Paralegals - They assist lawyers in maintaining files, conducting research, working on the case etc.
Lawyers - Lawyers ideally defend their clients in the courtrooms. Apart from that, they also work as guest lecturers, assist in corporate affairs etc.
Judge / Hearing Officers - They are the decision makers in a dispute. They conduct pre-trial hearings, assess the evidence presented, interpret the law and roll out unbiased and fair judgements.
Family Lawyers - They advise the clients on legal issues pertaining to child custody, divorce, domestic violence, adoption proceedings etc.
Securities Lawyers - They advise the clients or corporations to adhere to laws relating to buying and selling stocks while ensuring that disclosure requirements are met.
Environmental Lawyers - They deal with issues that are critical to the environment and largely work with advocacy groups, government agencies to ensure all the environmental laws are adhered to.
Tax Lawyers - They handle the different kinds tax-related issues of corporations as well as individuals while keeping up with the Indian Revenue Services (IRS) rules.
Employment Opportunities for Lawyers:
Lawyers can find a Variety of Employment Opportunities in the different sectors. Some of the top sectors that hire lawyers or legal advisors include the following but are not limited to:
Corporate businesses

MNCs

Media and Entertainment houses

Political Parties

Engineering firms

Information Technology companies

Finance companies

Consulting Firms

Universities and Colleges
Pay Scale/Salary of Lawyer
The salary of a lawyer may vary According to the Specialization he/she may work in and the experience one holds. It usually increases with exposure, time and knowledge enhancement.
Below mentioned are some relative salary figures for various types of lawyers:
| | | | |
| --- | --- | --- | --- |
| Job Profile | Initial Salary per annum (in INR) | Mid-Level Salary per annum (in INR) | Sr. Level Salary per annum (INR) |
| Legal Assistant | 2,75,000 | 4,85,000 | 7,50,000 |
| Junior Associate Attorney | 2,50,000 | 4,50,000 | 6,50,000 |
| Lawyer/ Attorney | 7,00,000 | 10,00,000 | 12,00,000 |
| Corporate Lawyer | 6,00,000 | 8,50,000 | 11,50,000 |
| Associate Attorney | 5,40,000 | 8,00,000 | 10,50,000 |
Pros and Cons of a Lawyer
Pros of becoming a Lawyer
High earning potential as lawyers are among the top paid professionals in the country.

Lawyers enjoy a lot of power and prestige basically leading to respect and success.

They get the opportunity to help others and work towards equality in all respects while abiding by the law.

In the field of law there are diverse opportunities - corporate, family, civil, financial, criminal etc.

Lawyers can earn additional income by working as consultants, guest lecturers at law colleges, public speakers etc.

Opportunity to work on an arrayof legal issues.

It is a fruitful job you get respect among clients and the perks both.

It is a secured job especially if you are working for some institution or as a corporate lawyer.

This job makes you excited as boredom will never come as you will be working on different cases each time.
Cons of becoming a Lawyer
Lawyers may require to work under stress while abiding by deadlines, client demands, changing laws etc.

In the

Field of Law

competitive job market is another disadvantage of picking up a career as a lawyer.

Workload of lawyers often translates into long working hours that may add to fatigue and health issues of the individual.

While fighting for several cases you might end up making many enemies.

As you go higher up the rank this job becomes extremely demanding job as you will be fighting many cases simultaneously.

Long working hours with tight deadlines.

Very competitive for senior lawyers.
Top Companies
Here we present some of the top law firms in the country are:
Amarchand Mangaldas

AZB & Partners

J Sagar Associates

Khaitan & Co

Luthra & Luthra

Trilegal

Desai & Diwanji

Singhania & Partners

Titus & Co

Wadia Ghandy & Co

Lakshmi Kumaran & Sridharan

Economic Laws Practice

Vaish & Associates
Top Institutes
National Law Sc. of India Univ. (NLSIU), Bangalore

Gujarat National Law University (GNLU)

Symbiosis Society's Law College (SSLC), Pune

National Law Inst. Univ. (NLIU), Bhopal

ILS Law College, Pune

Amity Law School, Delhi

NLSIU, Bangalore

NALSAR, Hyderabad

NLIU, Bhopal

NUJS, Kolkata

NLU, Jodhpur

GNLU, Gandhinagar

Symbiosis Society's Law College, Pune
To develop a better understanding of the Various Specialisations that are on offer at law schools as well as know more about life at a law college. In India, there are various additions to the List of Specializations available in the legal education sector, though you require to opt the one that enthusiast you the most and is productive as well so that you can carve out a skyrocketing career graph for yourself.
Law is a huge field, and if you are willing there are numerous career paths you can take, whether a Specialization as a Lawyer or a different role altogether in the broad discipline of law. If you have an inclination towards practicing law, you might already have an inclination towards a particular specialization. If not, there is no need to worry. The career counselling can help you decide if the law is the right path for you, and how you should move forward to reach your goal.