Topic We Cover: Why Law as a Career
1. Why Law as a Career [BA-LLB]
2. What is the BA LLB Course?
3. BA LLB Course Highlights
4. Why choose BA LLB?
5. BA LLB Entrance Exams
6. BA LLB Course Eligibility
7. BA LLB Specializations
8. Top Companies
9. Top Institutes
10. BA LLB Colleges
11. BA LLB Course Preparation Tips
12. BA LLB SUBJECTS
13. BA LLB Course Fees
14. BA LLB Course Syllabus
15. BA LLB Job Opportunities
16. BA LLB Jobs and Career Options
17. BA LLB Future Scope
Why Law as a Career [BA-LLB]
Law is a saddle career that needs loads of endurance and cogent skills. To pursue Law as a career or to become a successful lawyer, the willing one needs to take loads of adherence and hard work. Lawyers of first-generation especially face many issues in their profession as is true of every other profession. It becomes smooth if one trains under a Senior Counsel at the inception of their career. Saying that newbies cannot make with their own is not acceptable. Anything is possible with preserve and of course, hard work. For lawyers communication skills must be great and a faculty for critical analysis and articulation are pre-requisites. Therefore, before opting for the law as a career one should analyze these points which clarifies 'Why to choose law as a career [BA-LLB]'.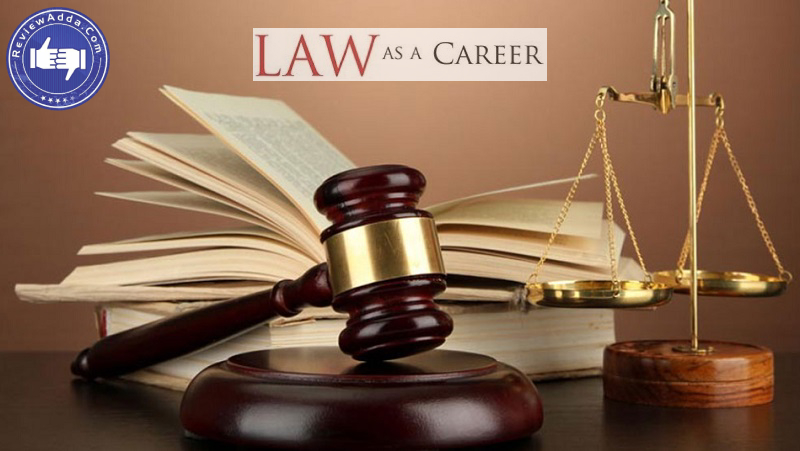 What is the BA LLB Course?
It is a 5-year Bachelor of Arts & Bachelor of legislative Law Course which is a professional integrated course that is joined with two interrelating subjects of humanities and law. The course duration is 5 years and comprises of 10 semesters of study. This integrated bachelor degree comprises of disciplines such as sociology, political science, Economics and English as minor areas of study to supplement the huge range of law subjects such as public international law, intellectual property law, and constitutional law. Aspirants having a minimum of 50% or higher in 10+2 and a Good score in the Entrance Exams provided by the universities and the examination authority are eligible to apply for this course.
Some of the subjects which are included are mentioned below:-
Fundamentals of Business Organization
Managerial Economics
Constitutional Law
Principles and Practices of Business Management.
This course goes beyond tedious classroom learning. The time spent in pursuing this course is made interesting by uniformly organizing the mock court drills and case studies alongside theoretical lectures. The objective of this course is to equip the students with expert knowledge and a unique perspective on it. It facilitates the students to think critically in an imaginative way and come up with ingenious ideas to tackle the aforesaid legal issues.
Below mentioned are some of the jobs types for the profession of BA LLB:-
Revenue Department
State Police Department
Banks
Consultancies
Excise Departments. etc with handsome salary in BA LLB as there is wide scope for the course.
BA LLB Course Highlights
| | |
| --- | --- |
| Course Level | Undergraduate |
| Full-Form | Bachelor of Arts, Bachelor of Laws |
| Duration | 5 years |
| Examination Type | Semester Based |
| Eligibility | Min. 45% in Class 12th from a recognized board |
| Admission Process | Entrance Exams and Merit-Based |
| Course Fee | INR 1.5-7 Lakhs |
| Average Salary | INR 3-6 LPA |
| Top Law Firms | Trilegal India, Khaitan & Co., Shardul Amarchand Mangaldas & Co., Lakshmikumaran & Sridharan, DSK Legal, Anand & Anand, Desai & Dewanji, Luthra and Luthra, Platinum Partners, etc. |
| Job Opportunities | Paralegal, Advocate, Junior Lawyer, Private Practice, Law Officer, Legal Administrator, State Prosecutor, Law Lecturer, Law Associate, etc. |
Why choose BA LLB?
The combination of both the courses will allow the professionals to work and have a wider perspective about the Law and about the regular civil services application required.
Below mentioned are some of the designation for the BA LLB Professional:-
Human Resource Manager
Assistant Advisor
Management Accountant
Human Resource Manager
Attorney General
The professional with such credentials will have a dual scope of joining the field of Arts or the intellect Field of Law.
Whereas as separate courses both of these take 3 years each and so there will be a disconnect between a theory of B.A and practice of L.L.B so it is beneficial to do both together to have hands-on experience while studying. The individuals can drill the subjects related to the course into deeper aspects of Economics into State Economics and its legal implementation, Historial aspects into their more legal aspects and others. The individual can also opt for jobs in the UN(United Nations) and work closely with some of the finest NGOs as the Research and Legal advisor.
To provide expert knowledge of the Indian Legal System, BA LLB is an integrated LLB degree in a comprehensive way. Therefore, if you are willing to become a lawyer or get into legal education or aid society through legal scenarios, then this is an essential course for you.
With proper reasoning and sound arguments you will be able to deal with different legal scenarios.
For this course the aspirants having a strong evaluation and analytical skills can be a good fit. Various skills will be improved such as complex reasoning, problem-solving, reasoning, and critical judgment skills, high thinking capability, etc.
After completion of the course, you will be skilled in drafting legal documents with precision and you will have a piece of expert knowledge about Indian laws and their implementation in various parts of the society.
A willing candidate needs to qualify the AIBE Exam 2020, and get yourself registered with the Bar Council of India.
Apart from lawyers, you can also become a legal administrative, paralegal, legal associate, legal counselor, etc. Career options are diverse after doing law.
Aspirants can also opt for higher education and study LLM and other Professional law certificate courses or diplomas.
BA LLB Entrance Exams:
National level entrance exams are conducted for exams for the admissions for BA LLB Course. The score obtained in these exams are considered by all the to Law Schools and Universities some of the entrance exams are-
AILET: Said to be conducted in January 2019, this exam is a National Level Exam and its scores are largely accepted everywhere. The questions in this test are asked from Current Affairs, English, Reasoning, Mathematics, and Legal Aptitude.
CLAT: Conducted on a rotational basis by 19 NLUs in May, this exam is meant for admission in law course. The syllabus for this test encompasses Current Affairs, English, Reasoning, Mathematics, and Legal Aptitude.
LSAT: For admission in various Law Programs across the country the entrance of this paper-pencil based test is conducted by LSAC for Nearly 76 colleges. Logical reasoning, Analytic reasoning, and reading comprehension is the syllabus for this test encompasses.
There are certain exams which are also conducted by some of the Law Schools and Universities in India which an aspirant can gain admission into the respective university some of the exams conducted by them are
| | |
| --- | --- |
| SI No | Name of the College/University |
| 1 | Alliance University (ACLAT) |
| 2 | Symbiosis University (SLAT) |
| 3 | H.P National Law University (HP-NLET) |
| 4 | Christ University (CUET) |
| 5 | Banaras Hindu University(BHU_LLB) |
| 6 | Army Law Institute |
| 7 | AP LAWCET |
| 8 | TS LAWCET |
| 9 | MH CET Law |
| 10 | IPU CET Law Entrance Exam |
| 11 | Law Admission Test (LAT) of Allahabad University |
BA LLB Course Eligibility:
Eligibility criteria for Bachelor of Arts+ Bachelor of Legislative Law [B.A. LL.B.]
The basic eligibility criteria for pursuing a BA LLB Course is Pass in the Higher Secondary School Examination (10+2) system with aggregate not less than 50% of the total marks or an equivalent examination from a recognized board.
For admission the eligible candidates are those after prosecuting studies in distance or correspondence methods who have obtained the 12th Pass Certificate or 1st Degree Certificate.
In a stream of integrated Bachelor of a Law degree Program the max. age for looking admission is limited to 20 years in case of the general category of applicants and to 22 years in case of applicants from SC, ST, and other Backward communities. Admission to the First Year of the 5-Year BA, LLB Degree Program is made strictly on merit, based on the Entrance Examination. An interview may be conducted as well.
National-level Common Law Admission Test (CLAT) / State Level Law Entrance Test Scores are accepted, they provide extra weight-age in some institutes, while in others, these are not mandatory. For foreign candidates most of the institutes reserve a certain number of seats.
Certain numbers of seats are also reserved for Scheduled Caste and Scheduled Tribes, along with reservation for Persons with Disability.
BA LLB Specializations
There are no proper specializations in BA LLB. However, courses selected in the last few sem. and electives can conclude your specialization.
Options include International Trade Laws, IT Law, Investment Law, International Banking and Finance, etc.
You can go for LLM specialization given below after BA LLB:
| | |
| --- | --- |
| Business Law | Constitutional Law |
| Criminal Law | Human Rights |
| Intellectual Property Rights | International Law |
| Corporate Law | Labour Laws |
Top Companies
Some of the top law firms in the country are mentioned below:
Amarchand Mangaldas
AZB & Partners
J Sagar Associates
Khaitan & Co
Luthra & Luthra
Trilegal
Desai & Diwanji
Singhania & Partners
Titus & Co
Wadia Ghandy & Co
Lakshmi Kumaran & Sridharan
Economic Laws Practice
Vaish & Associates
Top Institutes
Faculty of Law, University of Delhi
Banaras Hindu University, Varanasi
NALSAR University of Law, Hyderabad
National Law School of India Univ. (NLSIU), Bangalore
Gujarat National Law University (GNLU)
Symbiosis Society's Law College (SSLC), Pune
National Law University, Jodhpur
National Law Inst. Univ. (NLIU), Bhopal
ILS Law College, Pune
Government Law College, Mumbai
Amity Law School, Delhi
Aligarh Muslim University, Aligarh
BA LLB Colleges 2020-2021
According to IndiaToday 2019, In India the Top Law Colleges offering BA LLB are as follows:
| | | | | |
| --- | --- | --- | --- | --- |
| India Today Ranking | College Name | Location | Avg. Fees (in INR lakhs) | Avg. Salary (in INR lakhs per annum) |
| 4 | ILS Law College | Pune | 2-2.5 | 5-6 LPA |
| 7 | Bharati Vidyapeeth New Law College | Pune | 3.75 | 4-12 LPA |
| 13 | Dr. B.R. Ambedkar College of Law | Bangalore | Under 1 Lakh | 3-5 LPA |
| 14 | Army Inst. of Law | Mohali | 1.6 | 5-12 LPA |
| 17 | Lloyd Law College | Greater Noida | 3 Lakhs | 3-12 LPA |
| 7 | Ramaiah College of Law | Bangalore | 8 Lakhs | 3-8 LPA |
| 20 | KIIT School of Law | Bhubaneshwar | 12-15 Lakhs | 3-6 LPA |
| 22 | Bangalore Inst. of Legal Studies | Bangalore | 3.5-6 Lakhs | 3.2-6 LPA |
| 27 | KLE Society's Law College | Bangalore | 4.5 Lakhs | 2-6 LPA |
BA LLB Course Preparation Tips:
Know the Syllabus- get to know the syllabus of the course which helps an aspirant to know a deeper insight into the syllabus and helps the aspirant to Prepare for the examination.
Time management- effective time management is an essential skill that is required for an aspirant as this course not only involves theoretical subjects but involves some practical aspects as well therefore effective time management is required.
Reference Books- Referencing of books relating the subject is required to follow as an aspirant can get to know the depth of the subject and this would help him to keep out of stress at the time of examination.
Revision before exams- revision of the concepts relating to the subjects before exams give a deep insight into the subject which helps an aspirant not to be stressful to the candidate.
BA LLB SUBJECTS:
Sem I

Sl. No.

Subjects of Study

1

English

2

Law of Torts including MV Accident and Consumer Protection Laws I

3

Jurisprudence (Legal Method, Indian Legal System, and Basic Theory of Law)

4

Fundamentals of Business Organization

5

English Literature
Sem-II

Sl. No.

Subjects of Study

1

English

2

Law of Torts including MV Accident and Consumer Protection Laws II

3

Managerial Economics

4

Principles and Practices of Business Management

5

Language
Sem III

Sl. No.

Subjects of Study

1

Special Contract

2

Constitutional Law I

3

Family Law I

4

Effective Communication Skills

5

Quantitative Techniques
Sem IV

Sl. No.

Subjects of Study

1

Law of Crimes Paper I: Penal Code

2

Constitutional Law II

3

Family Law II

4

Business and Managerial Communication

5

Organizational Behaviour
Sem V

Elective: Choose Any One of the following

1

Sanskrit I

2

German I

3

French I

4

Spanish I

5

Hindi I

6

Marathi I
Compulsory Courses

1

Law of Crimes Paper II: Criminal Procedure Code I

2

Property Law

3

Company Law I

4

Administrative Law

5

Corporate Governance and Finance
Sem VI

Sl. No.

Subjects of Study

1

Sanskrit II

2

German II

3

French II

4

Spanish II

5

Hindi II

6

Marathi II
Compulsory Courses

1

Law of Crimes Paper III: Criminal Procedure Code II

2

Environmental Law

3

Company Law II

4

Principles of Taxation Law

5

Human Resources and Total Quality Management
Sem VII

Compulsory Courses

1

Public International Law

2

Code of Civil Procedure and Limitation Act I

Elective: Choose any one of the following

1

Merger and Acquisitions

2

General Agreement on Tariff and Trade

Elective: Choose any one of the following

1

Banking Law

2

Insurance Law
Sem VIII

Compulsory Courses

1

Law of Evidence

2

Civil Procedure Code and Limitation Act II

Elective: Choose Any One of the following

1

Information Technology Law

2

International Banking and Finance

Elective: Choose Any One of the following

1

Trade-in Intellectual Property
Sem IX

Compulsory Courses

1

Labour and Industrial Law

2

Drafting, Pleading, and Conveyance (Clinical Course I)

3

Alternative Dispute Resolution (Clinical Course II)

Elective: Choose Any One of the following

1

Investment Law

2

Trade and Services immigration
Sem X

Sl. No.

Subjects of Study

1

Professional Ethics and Professional Accounting Systems (Clinical Course III)

2

Moot Court Exercise and Internship (Clinical Course IV)

3

Projects and Presentation
Get Updated Review ( Voice Based Alumni Feeback)
The average course fees for this course ranges from INR 30,000- 1.5LPA. The course fees depend on the infrastructure and the facilities provided by colleges and universities.
BA LLB Course Syllabus:
Semester-I

SI No

Syllabus

1

Definition of Law

2

Functions of Law

3

Law, Justice, and Morality

4

Sources of Law

5

Basic Concepts of Indian Legal System

6

Legal Writing and Research

7

Literature and Law
Semester-II

SI No

Syllabus

1

Indemnity, Guarantee, and Agency

2

The Indian Partnership Act

3

The Negotiable Instrument Act

4

The Consumer Protection Act

5

Evolution of Law and Legal Institutions

6

Constitutional Developments and Framing of the Indian Constitution

7

Modern and Contemporary India
Semester-III

SI No

Syllabus

1

Hindu Marriage and Dissolution

2

Muslim Marriage and Dissolution of Marriage

3

Civil Marriage and Emerging trends in Family Law

4

Constitution

5

Constitutional Organs

6

Introduction to Substantive Criminal Law

7

Introduction to Economics
Semester-IV

SI No

Syllabus

1

Principles of Inheritance under Hindu and Muslim Law

2

Muslim Law of Property

3

Right to Constitutional Remedies

4

Directive Principles and Fundamental Duties

5

Offenses against the Human Body

6

Offenses against Property

7

Evolution and Scope of Administrative Law

8

Administrative Discretion and Judicial Control of Administrative Action

9

Issues in Economic Development

10

Liberalization, Globalization and Related Issues
Semester-V

SI No

Syllabus

1

Environmental Protection: International and National Perspective

2

Prevention and Control of Water, Air, Noise and Land Pollution

3

International Environment Laws and Current Trends

4

Introduction and Relevancy

5

Emerging Areas in the Law of Evidence

6

Incorporation and Formation of Company

7

Corporate Governance

8

An appeal, Reference, Review, and Revision

9

Negotiation and Mediation

10

Arbitration and Conciliation
Semester-VI

SI No

Syllabus

1

Sources of International Law

2

Recognition, Extradition and the Law of the Sea

3

Contemporary International Issues

4

General Principles Governing Transfer of Immovable Property

5

Concept of Property and General Principles Relating to Transfer of Property

6

Investment and Securities Laws

7

Foreign Investment Laws

8

Arrest, Bail and Pre-Trial Proceedings

9

Trial Proceedings

10

The Competition Law in India
Semester-VII

SI No

Syllabus

1

Trade Unions and Collective Bargaining

2

Standing Orders

3

Resolution of Industrial Dispute

4

Residential Status, Chargeability

5

Heads of Income and Rules of Tax

6

Residual Income and Procedure for Assessment

7

Instruments of Economic Coercion

8

Resolution of Industrial Dispute

9

Types of Taxes and Distinction between Direct and Indirect tax

10

Search and Seizure
Semester-VIII

SI No

Syllabus

1

Notion of Technology

2

E-Commerce

3

Cyber Crime

4

International Human Rights Law

5

The Copyrights

6

Trademarks

7

Patent

8

Industrial Design
Semester-IX

SI No

Syllabus

1

The Minimum Wages Act

2

The Payment of Wages Act

3

The Factories Act

4

The Employee's Compensation Act

5

Bench-Bar Relations

6

Legal Ethics

7

Fundamental Rules of Pleadings

8

General Principles of Criminal Pleadings

9

Land Reforms

10

Rights, Obligations, and Privileges of Refugees under the Refugee Convention
Semester-X

SI No

Syllabus

1

Dissertation

2

Internship (Lawyers / Law firms)
BA LLB Job Opportunities:
Job opportunity after BA LLB Course is plenty a successful graduate of this course can find jobs in public and private sector organizations. The Job scope for a BA LLB Candidate gives them exposure to the key areas of employment areas such as Law firms courts & judiciary organization.
some of the jobs which a BA LLB Graduate can get into are-
Legal Advisor
Public Prosecutor
District Judge
Sessions Judge
Legal Attorney
Corporate Lawyer
Lecturer
Notary
Law Reporter
Legal Expert
Advocate
BA LLB Jobs and Career Options
Job options are huge in law. You can become an advocate, lawyer, legal associate, legal assistant, and even a judge. From common people and administration law, graduates earn huge respect.
After BA LLB to know more about major job profiles see the following table:
| | | |
| --- | --- | --- |
| Job Profile | Job Description | Average Salary |
| Lecturer | The role of lecturer take law lessons and classes in a college or a university and will formulate, and teaching law candidates about the basics of Indian Legal System. | INR 4.5 LPA |
| Law Officer | The one who is answerable to manage all the legal aspects of the organization. Their major job includes protecting the organisation from any legal issue and solve their legal complications. | INR 4.8 LPA |
| Legal Associate | In a formal legal manner a legal associate coordinates with the clients and comprehend their needs and formulate them. Usually they work under a senior and respected lawyer or in some law firm. | INR 4.5 LPA |
| Junior Lawyer | They are basically freshers who have just initialize their legal career. To gain required skills and experience they work under senior advocates and lawyers. | INR 2.16 LPA |
| Legal Expert Advisor | To inform internal and external clients a Legal Advisor develops and presents content in a large forum on different legal problems and other supervisory developments affecting plans and programs, providing regulation of the company and recommendation on the strategy. | INR 6 LPA |
| Corporate Lawyer | In the commercial and corporate sector they are the experts in commercial law and their work is mainly related to advice and guide the company or client. | INR 5.5 LPA |
| Litigator | Litigators are also known as trial lawyers. They are responsible for managing all the phases of litigation from the investigation, pleadings, discovery, etc. before a high court/ district court through the different processes like trial, pre-trial, settlement, and appeal processes. After having a good experience, the chances of becoming a civil judge or a high court judge is higher. | INR 2.5 LPA |
| Private Practice | They can have any specialization. They are practice in their personal space or associated with some firm. Salary is generated through fees from the client. | INR 4.5 LPA |
| Advocate | They are the legal face and representatives of a person, company, or client and manage and solve their legal actions and legal issues from top to bottom. | INR 4 LPA |
| Legal Counsel | They helps to save and protect the company from any legal issues and guides the company or a client about different legal terms and conditions. | INR 15 LPA |
| Paralegal | They have an admin. role to play like drafting documents, filing motions, preparing retainers, copy work, interviewing clients, and everything as per the need of a lawyer/advocate and usually works in a law firm or office. | INR 4 LPA |
| Government Lawyer | After enough experience and qualifying examinations they can be appointed as Public Prosecutor, Government Attorney, etc. A govt. the lawyer assists the state/ central govt. in all the legal actions, from planning to applying to regulating. | INR 2.5 |
| Magistrate | They resolve the local and regional issues presented before him/her and serves in a lower court. | INR 4.2 LPA |
| Notary | For verifying documents and legal agreements a Notary is responsible. | INR 2.8 LPA |
BA LLB Future Scope
Our legal system needs more professionals from a law background, right now in India, there are over 20 lakhs lawyers, still, so that we can make a direct or indirect contribution to the welfare of the people and society. Therefore, out of interest and scope, to enter the field of law, legal and judicial system students are willing to pursue LLB.
After LLB, you can go for any of the BA LLB Jobs Prospects already mentioned. Apart from that, you can also find employment in govt. service, writing journals, legal outsourcing, articles, reports, etc. After much experience and qualifying the screening exams you can also become a judge taken by different regional local courts and high courts.
In India as well as abroad, you can also go for higher education by pursuing LLM (Master of Laws) and MPhil in Law. To become a legal manager and other leadership positions in law companies and law firms some students also go for MBA in Business Law.
For better knowledge and enhanced skills, there are many diplomae and certificate courses as well, which you can pursue. Refer below:
| | | | |
| --- | --- | --- | --- |
| Dip. in Cyber Law | Dip. in Taxation Law | Dip. in Labour Laws and Welfare | Certificate Course in Human Rights |
| Certificate Course in Intellectual Property | PG Dip. in Labour Laws | Postgraduate Dip. in Human Rights | PG Dip. in Human Rights Law |