Topic We Cover: MBA Admission Process
1. MBA Admission process in Indian Institutes of Management (IIMs)
2. What is the MBA Admission Process in IIM?
3. MBA Admission process in India for other top MBA colleges
4. MBA Entrance Exams for MBA Admission Process 2018
5. How Do You Approach MBA Admission Process and Application Process
6. MBA Admission Process in India
7. Check the Eligibility for MBA admission process
8. Know the MBA admission process requirements
9. Written Test for MBA admission process
10. Group Discussion & Interview for MBA admission process
11. 10 Key Tips for MBA Admission Process
Are you planning to do Master's in Business Administration from one of the top management colleges but confused about the selection of the college and unknowledgeable about the complete MBA Admission Process where you want to apply, then this article is for you?
For MBA Admission Process the first step every student need to know is about the top MBA colleges in India like IIMs, FMS,XLRI, IIFT, etc., eligibility criteria required for MBA Admission Process, and the most substantial is which entrance exam has to be given for MBA Admission Process.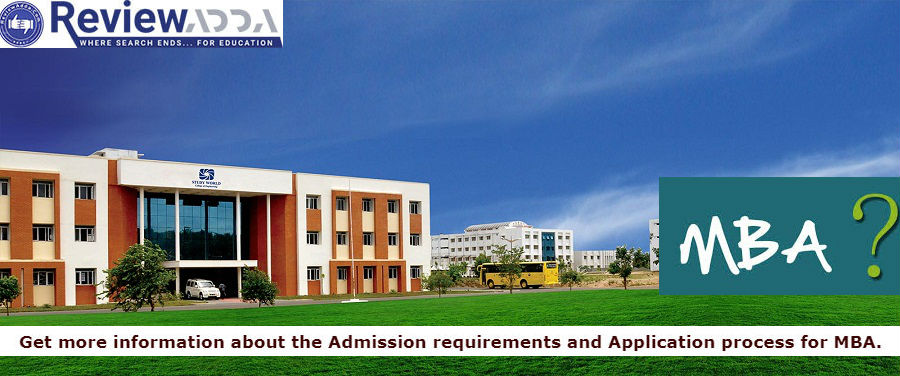 MBA admission process in India is almost similar for all the Top MBA Colleges. The only difference is the entrance exam score acceptable for that particular institute/university. Few of them are as –
IIMs accept CAT
XLRI accepts XAT
NMIMS accepts NMAT
Symbiosis accepts SNAP
IIFT accepts its own IIFT and so on.
There are so far four steps of MBA admission process in Top B-Schools in India including old and new IIMs, FMS Delhi, DU MBA, IIT-MBA, SPJIMR Mumbai, MDI Gurgaon, IMI New Delhi, IMT Ghaziabad, JBIMS Mumbai or other. Let's initiate with IIMs and their MBA admission process:
MBA Admission process in Indian Institutes of Management (IIMs)
Presently, the list of IIMs in India has been increased to 20 and the MBA admission process for all the IIMs open and close simultaneously. Apart from the 20 IIMs, FMS Delhi of DU is another influential MBA college which has almost same MBA admission process as that of IIMs and accepts the same exam score in MBA admission process.
IIMs has been categorized into 3 categories – Old, New and Baby (Newest) IIMs. Following are the category wise division:
7 Old IIMs
Ahmedabad
Bangalore
Calcutta
Lucknow
Kozhikode
Indore
Shillong
6 New IIMs
Kashipur
Raipur
Ranchi
Rohtak
Tiruchirappalli
Udaipur
7 Newest (Baby) IIMs
Amritsar
BodhGaya
Jammu
Nagpur
Sambalpur
Sirmaur
Visakhapatnam
What is the MBA Admission Process in IIM?
The MBA admission process IIMs starts on a same way but it terminates with different admission process. Now the major concern in the minds of MBA aspirants is how to get admission in IIM. MBA admission process in IIMs at the introductory stage is to regulate and make sure your eligibility for MBA admission process in an IIM. The MBA admission process 2018 in IIMs involves following 4 steps:
Step-1: Determine eligibility for MBA admission process:
A claimant should be a graduate with minimum 50% marks in any discipline from a recognized university/institute to become eligible for MBA admission process.
Step-2: Apply and appear in CAT exam
The answer of the question "How to get admission in IIM and in FMS?" is through CAT exam. An aspirant has to apply online for CAT exam which is mandatory written test scores of which are accepted by all the 20 IIMs.
The CAT exam notification is released by IIMs for MBA admission process in the last week of July and the CAT registration and application process starts in first week of August which continues till the last week of September. Last year the application fees for was Rs. 1800/-
Step-3: Shortlisting by IIMs for MBA admission process
Mostly CAT result is declared in the 1st or 2nd week of January and immediately just after the announcement of the result IIMs declares the 1st stage shortlist for MBA Admission process.
In the shortlisting process for MBA admission Process, all the IIMs will independently award weightage to
CAT exam score
Academic profile
Work experience
Gender
Academic diversity among other parameters
Many IIMs will shortlist the candidates for final MBA admission process round only on the basis of CAT. In the same way, FMS Delhi will also disclose the list of selected candidates on the basis of the CAT score for final round.
Step-4: Final round of MBA Admission process in IIMs
Shortlisted ones going in the final round of MBA Admission process in IIMs and FMS Delhi and need to go through for Writing Ability Test (WAT) and/ Group Discussion (GD) and Personal Interview (PI). IIMs gives preference to the PI and WAT as compared to CAT score in the final round of MBA admission process.
If your Final selection score is high and you are in the merit list of IIMs/FMS you will get the admission offer from IIMs.
11 New IIMs to have Common Admission Process (CAP)
All the new IIMs have come on board to participate in Common Admission Process (CAP) 2018. Other than IIM Nagpur and IIM Visakhapatnam mentored by IIM Ahmedabad and IIM Bangalore respectively. The CAP will see participation of undernoted new IIMs for MBA admission process:
IIM Amritsar
Bodhgaya
Jammu
Kashipur
Raipur
Ranchi
Rohtak
Sambalpur
Sirmaur
Trichy
Udaipur.
To qualify the CAP, the shortlisted ones need to appear for
Written Analysis Test (WAT), and
Personal Interview (PI)
All the 11 IIMs may have similar shortlisting criteria but will announce their CAP final merit list separately.
Get Updated Review ( Voice Based Alumni Feeback)
The MBA admission process for other top MBA colleges will also go through similar 4 steps as elaborated for IIMs. However, the different MBA Exam score will be accepted by different MBA colleges in their MBA admission process 2018. Let's have a look to the top MBA colleges, with their acceptability of different MBA exam scores are:
Name of top B-schools

Acceptable exam for admission

Shortlisting process

Final MBA admission process

XLRI Jamshedpur

Overall and sectional score in XAT 2018

GD, PI

MDI Gurgaon

CAT 2017

Overall and sectional score in CAT 2017

FMS Delhi

GD, Extempore speech, PI

SPJIMR Mumbai

CAT 2017 & XAT 2018

Profile based and Overall and sectional score in CAT 2017 & XAT 2018

2 rounds of Group Interviews

IMI New Delhi

CAT 2017

Overall and sectional score in CAT 2017

GD, Psychometric tests, PI

IMNU, Nirma University, Ahmedabad

"

IMT Ghaziabad

CAT 2017 & XAT 2018

Overall and sectional score in CAT 2017 & XAT 2018

CT-GE-PI

XIM Bhubaneswar

XAT 2018, CAT 2017, X-GMT 2018

Sectional and overall score in XAT 2018, CAT 2017, XAT 2018, x

GD, PI

IRMA Anand

CAT 2017, XAT 2018

Overall and sectional score in CAT 2017, XAT 2018

Appear in IRMASAT, GD, PI

MICA, Ahmedabad

Appear in MICAT, GD, PI

TAPMI, Manipal

GD/PI

BIMTECH, Greater Noida

"

LIBA Chennai

GIM Goa

CAT 2017, XAT 2018, CMAT 2018

Overall and sectional score in CAT 2017, XAT 2018, CMAT 2018

"

K J Somaiya, Mumbai

Great Lakes Chennai

IFMR, Chennai

SDMIMD, Mysore

"

BIM Trichy

CAT 2017

Overall score in CAT 2017

"

XIME Bangalore

CAT 2017, XAT 2018, CMAT 2018, MAT 2017 & 2018

Overall score in the exam

"

JBIMS Mumbai

MAHCET 2018 & CAT 2017

Sectional and Overall score in MAHCET 2018 & CAT 2017

Through Centralized Admission Process (CAP) by DTE Maharashtra
MBA Entrance Exams for MBA Admission Process 2018
MBA admission Process in India and in many top MBA colleges is to remain open during the month of June/July. Few outstanding state level MBA Admission process is to be organized in June though CAP in Maharashtra B-schools. The details are as under:
MBA Entrance Exam

Exam Status

Admission Process Begins on

MAHCET 2018

Result declared

June 5, 2018 for Maharashtra B-schools.

15% Seats for All India Candidates

Apply to participate in DTE CAP 2018

Karnataka PGCET 2018

July 1, 2018

Aug 2018, 1st week for Karanataka B-schools

ATMA May 2018

June 2

Accepted by 300 MBA colleges, apply individually

ATMA June 2018

June 25, 2018

Scores to be accepted by 100 B-schools

KMAT 2018 Karnataka

July 22, 2018

Aug 2018, 2nd week for Karnataka and All India candidates

TANCET 2018

Result date: 11.6.2018

Admission process to begin in June 3rd week

TS-ICET 2018

Result date: 6.6.2018

Score accepted for MBA Admission process in colleges in Hyderabad, Warangal and other parts of Telangana
How Do You Approach MBA Admission Process and Application Process?
Before moving ahead for MBA 'Application Process' a candidate should know about the MBA admission process. Here are a few tips that can make your application stand out.
Start by creating a timeline
Keep your eyes on the last date of your short-listed B-schools?
What are the requirements of those schools?
What are they looking for in terms of GMAT, English?
MBA require hours of study time, so schedule your timeline accordingly.
Additional requirements such as submitting an essay.
Set the right tone: Candidate need to have a positive tone. The communication during the MBA admission process for a leadership program or while applying for a full-time or one year MBA in India is often more important than what you communicate. The words you need to use are conversational and thought-provoking not frivolous.
Answer the Questions: There is no need to answer all the questions during MBA admission process, but it can be tricky. An MBA applicant's credibility quickly sinks when you're not able to answer a particular question with ease. Explain your achievements, your efforts, credibility to your resume, or if you raised revenue in your previous job, mention by how much.
Have a Plan: Be focused about your career plan. You have a sensible explanation of your future plans
will bring out your approach and efforts –and distinguish you from other applicants who are clueless about their future.
MBA Admission Process in India
As we already explain the MBA Admission process steps in the above article. Here now we are trying to elaborate it in a systematically and shows you that MBA admission process is more a decision making process. The steps are mentioned below:
Clearly focus on the desired goals for MBA admission process
PGDM or MBA: accordingly choose the school(s).
Select the specialization as per your interest for MBA admission process, subjects include: retail management, marketing, finance, operations and logistics, systems, human resources, rural management, international trade, intellectual property, and business and many others. Not only opt for the subject but also examine the profile of the institution for appropriate programs from the official website of the institute.
Check the Eligibility for MBA admission process
Before applying for the particular entrance exam don't forget to check the eligibility criteria. MBA Admission Process required
A candidate should have bachelor's degree in any discipline (those who are pursuing their final examination are also eligible), with at least 50% aggregate marks (45% for reserved categories).
For postgraduate applicants the aggregate marks should be at least 50% marks (45% for reserved categories) in either their Bachelor's or post-graduate degrees.
Select the mode
In India, management is offered in three modes, you can allow choosing any of them as per your interest:
Full-time
Part-time
Distance Learning
Short list the Institutions
Shortlist the institution according to the selection of mode.
Know the MBA admission process requirements
The notification for MBA admission process starts from mid of March, the information related to the MBA admission process should be available in the respective websites and published through advertisements in all leading newspapers. On receipt of duly filled application forms, hard copy or on-line, Institutions issue admit cards for the entrance test.
The MBA admission process Entrance Test
The major entrance examinations for MBA Admission process are, Management Aptitude Test (MAT), Common Admission Test (CAT), Xavier Admission Test (XAT), Common Entrance Test (CET), Joint Management Entrance Test (JMET), and AIMS Test for Management Admissions (ATMA). An applicant got the admission on the basis of the cumulative scores of written test, GD / PIs, and work experience in a few cases.
Written Test for MBA admission process
The initial phase of candidates into selection and MBA admission process is depends on the performance of the candidate in a written test, which tests the aptitude of the candidates in four major areas - quantitative ability, verbal ability, business data interpretation, and reading comprehension.
In the entrance of few institutes, candidate may face questions from business, general awareness and an essay writing section.
Group Discussion & Interview for MBA admission process
MBA admission process also includes GD/PI which checks the following features in the personality of the candidate like grasping capability, leadership abilities, communication skills, and analytical thought process, etc.
Final selection is based on marks in the written exam and the GD/PI. Work experience is given additional weightage in most of the institutes.
So decide in a cool mind after going through a SWOT (strength-weakness-opportunity-threat) analysis critically, funds are never a constraint for the determined ones, since banks offer liberal educational loans.
Top of Form
Bottom of Form
10 Key Tips for MBA Admission Process
Remember these important tips for success in your MBA Admission Process:
Entrance Exam Score: It is only minimum eligibility criterion for MBA admission process. Broaden your choice by taken MAT Exam and ATMA.
MBA Admission process in Bangalore & Other MBA colleges in Karnataka: To applying for admission in Bangalore and other parts of Karnataka, a candidate should score good marks in KMAT exam and PGCET.
MBA Admission Process in JBIMS & other MBA colleges in Maharashtra: There are 400 MBA/MMS colleges in Maharashtra apart from JBIMS, SIMSREE, PUMBA where candidate get the admission through CAT, CMAT, MAHCET scores. There are many colleges in Maharashtra which offer admission on the basis of the MAT and ATMA exam scores. Once you scored good in any of these exams, you can able to apply in DTE CAP 2018 round for admission
Develop Alternatives: There are many colleges who conduct their own entrance exam. You can even appear in the next year admissions in top colleges through CAT, XAT, SNAP, CMAT, MAT to get admission.
Be Mobile: For better MBA colleges and career, you need to migrate to large cities like Delhi & Bangalore.
Sell yourself at GD and Personal Interview: Participation and performance in GD/PI is very important in any MBA admission process.
Campus visit: This is a must before taking Admission to know about the B-school instead of relying of everything in air. Ask the current students about the learning experience, placement, pedagogy, career prospects at the B-school
Fee discounts are possible: To reduce the financial burden during the course study, you need to check about the MBA admission fee rebates, scholarships, and other financial assistance available at the MBA colleges.
Fee refund rules by AICTE: If after taking admission in any MBA college, you get a better option then in that case as per the AICTE fee refund rules, you can directly claim for the refund of the full fee minus processing charges.
Placement Record: Check the placement record of the particular institution as better the result better is the institute and it will make easy for you to finalize the admission.