Topic We Cover: 11 Upcoming and promising careers in agriculture
1. Agri-Business Management
2. Agricultural Biotechnology
3. Agricultural Economics
4. Agricultural Engineering
5. Agronomy
6. Horticulture
7. Dairy Technology
8. Poultry Farming
9. Fisheries Science
10. Cultivation
11. Food Sciences
12. Conclusion
India is an agriculture-based country and is deliberated as a valuable sector of Indian Economy as it accounts 18% of the nation's GDP. The Indian Food Processing Industry ranks fifth in consumption, production, export and expected growth with a share of 32% of the country's total food market.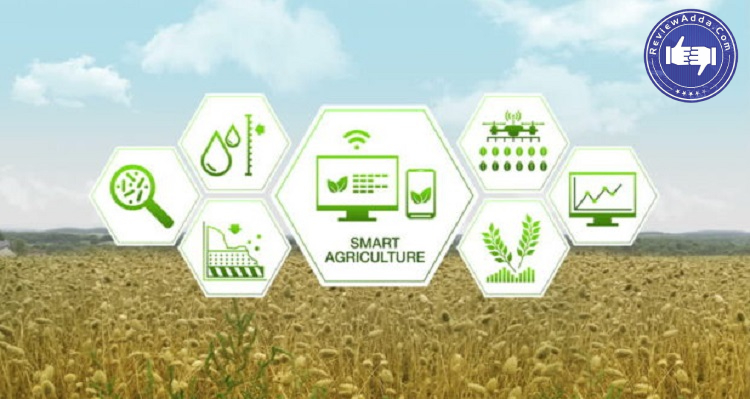 Being the first employer and a primary source of livelihood of 58% of the population, the gross value of a blend of fishing, agriculture and forestry is of about US$ 271.00 billion for FY18. Also, its contribution of 8.80 and 8.39 per cent of Gross Value Added in Agriculture and Manufacturing respectively made it one of the Promising Sectors for Employment.
Planting seeds, plowing fields, feeding livestock, and harvesting crops - Sums up Agriculture, right?
In spite of such beliefs to the contrary, Agriculture as a field is not just about the traditional roles related to farming and crops. What we fail to become aware of is that Agriculture has grown enormously in modern times, with cutting-edge research and constant innovations taking place, and so has its scope. The focus has now shifted from traditional roles to various other dimensions like Dairy Farming, Horticulture, Agricultural Biotechnology, Poultry Farming, Pisciculture, etc. Agriculture is also being commercialized as proper attention is being paid to the distribution, marketing, and packaging of its output.
Now, if you are interested to explore the careers that you could gamble into in the Field of Agriculture, let's introduce some of them to you.
As the sector is big business, there are various upcoming and promising Career Options for Young Aspirants. They are:
1. Agri-Business Management:
The field involves the Management Study of all the Agriculture Business aspects. Handling distribution and manufacturing of farm equipment and processing, supplies, storage & promotion of food & fibre related to agricultural products etc. Professionals in this field are required to build a link between the farm and non-farm sectors for smooth movement of supplies.
Top Institutes for Agri-Business Management
For B.Sc in Agri-Business Management some of the top colleges are:
Agricultural College & Research Inst.,

Tamil Nadu Agricultural Univ

., Coimbatore

Dr. Panjabrao Deshmukh Krishi Vidyapeeth, Maharashtra

Rajarshi Chhatrapati Shahu Maharaj College of Agri-Business Mgmt., Maharashtra
Career Opportunities in Agri-Business Management
After pursuing this field, you could explore Careers in Agricultural Marketing Agencies, agribusiness firms, retail industries, and food processing companies. You could work as an Agribusiness Marketing Coordinator and be responsible for handling the sales and marketing of agro-products. You could also be a Quality Controller to ensure that the quality of the products purchased and produced is according to standards. Business Development Executive, Business Planning Manager, and Agricultural Analyst are also some of the job roles in this field.
Agri-business graduates from any domain are in high demand. The salaries can range from Rs 4 LPA to Rs 15 LPA for MBA Agri-business Graduates. Below is the list of few top companies in India that recruit Agri-business Graduates along with their placement ratings:
Top Employers
ICICI, Coramandal, Escort, Cms, Jeevika, Mahyco, Big Basket, TCS, DOW Chemicals, Jeevika, Meghmani, Sulphur Mills, Indian Oil Corporation, Dabur India, Tata Chemicals Ltd, Aditya Birla Group, Britannia, HDFC Bank, ITC, Kotak Mahindra Bank, Teri, Thomson Reuters, Yes Bank, Axis Capital, KOIS Invest, Optum and Udaan, Apparel Group, Ernst & Young (MENA), FIITJEE, Bosch, JCB India, Magicbricks.com, FSS, Indigo, ONGC, Power Finance Corporation, Reliance Jio, SAIF Partners, Transsion, Wells Fargo, IFFCO, NCML, Rallis, UPL Ltd, DCM Shriram, NAFED, ADM, Glencore, Reliance Retail, Adama India, UPL Ltd, ICRISAT, Bayer Crop Science Ltd, ASCI, NBHC Pvt. Ltd., NABARD, Adani Group, Amazon.com, Bandhan Bank, Berger Paints, Bosch Ltd, Coffee Day Group, Dhanuka, DHL, Havells Limited, Idea Cellular Services, IDFC, Infosys, Jaro Education, Mahindra and Mahindra, Mahindra Finance, Matix Group, Mother Dairy, Prism, SBI Life, State Bankof India, TCS, Tech Mahindra, Wipro, etc.
2. Agricultural Biotechnology:
This Field is a Study of application and understanding of scientific techniques such as molecular diagnostics, genetic engineering, vaccines and tissue culture to modify plants, micro-organisms and animals. After identifying certain genes breeders contribute to improvements of crops and livestock.
It allows breeders to make improvements to crops and livestock by identifying and modifying certain genes. It is also used for preventing and treating animal diseases, increasing milk production, and developing better ways of processing food.
Top Institutes for Agricultural Biotechnology
The top institutes for pursuing a B.Tech or B.Sc in Agricultural Biotechnology are as given:
University of Agricultural Sciences, Bangalore

Dr. Panjabrao Deshmukh Krishi Vidyapeeth, Maharashtra

Tamil Nadu Agricultural University, Coimbatore
Career Opportunities in Agricultural Biotechnology
Through this Field Career Opportunities can provide you with in chemical or pharmaceutical companies and agro-based manufacturing companies. Product Development Scientist is the main profile, who is engaged in controlling and supervising the activities relating to manufacturing products like pesticides, seeds, insecticides etc. You can also work in the research and development department of such companies or institutes like IARI and contribute in coming up with new processes for improving existing agro products or developing new and Better Quality Goods.
Top Companies Who Hire Biotechnologists
Biocon

Panacea Biotech

Rasi seeds

Serum Institute of India

Machyo Monsanto Biotech

Novo Nordisk

Indian Immunological

Venkateshwara Hatcheries

Ranbaxy

Dr. Reddy's Lab

Primal Healthcare

Aventis

Indian Immunological
3. Agricultural Economics:
It involves the application of the principles of Economics (tools of micro and macroeconomics) to resolve problems in agriculture is all about Agricultural economics. Professionals monitor trade (import & export) patterns, predict market trends, consumer preferences and analysing production methods for agricultural products.
They also examine the demand and supply of various agro products and help in determining their price. You can opt your own area of expertise in this field, like policy analysis, crop and livestock sciences, credit analysis, agribusiness, international trade, etc.
Top Institutes for Agricultural Economics
The top institutes providing B.Sc in Agricultural Economics are as follows:
Career Opportunities in Agricultural Economics
For Agricultural Economists Career Prospects range from working in agricultural banks as Credit Analysts or Agricultural Loan Officers in approving loans to farmers. You could also work as a writer for magazines, newspapers, trade journals or and publish articles relating to agricultural research, trends in demand and supply of various agricultural goods, how the agricultural market works, their price behaviour, etc. You can also pursue your PhD and become a lecturer in this field. Instead of this, Agricultural Economists also work with the govt. to collect and evaluate agricultural statistics and data to make predictions and identify trends for the agricultural market.
4. Agricultural Engineering:
Most of the farmers still work with old-fashioned equipment and techniques on their farms. Agricultural Engineering Concentrates on developing, designing, and improvements of farming machines, equipments, and the processes to growth the farming efficiency. The focus is on soil conservation, farm equipment, rural electricity, rural structures, and drainage & irrigation.
To provide to this problem, Agricultural Engg. helps in building, designing, and bettering farming equipment, machinery & manufacturing processes to grow the efficiency of farming activities. To ensure that their equipment and processes are working properly agricultural Engineers also visit work sites.
Top Institutes for Agricultural Engineering
The top institutes that provide B.Tech in Agricultural Engineering are as follows:
Indian Institute of Technology, Kharagpur

Indira Gandhi Agricultural University, Chhattisgarh
Career Opportunities in Agricultural Engineering
To various private and government organizations, Agricultural Engineer provide consultancy services on machinery, purchased, to be structuring of farms, and suggest possible choices to traditional method and techniques.
In companies Manufacturing Agricultural Machinery, you can work under various departments like Research and Development, Design, Maintenance, etc. Rural Practice Surveyor also provide strategic and practical knowledge regarding rural land and property to farmers or other clients. Another exhilararting area where you could work is developing new methods for bioenergy production like biofuel from agricultural waste or algae and soil conservation.
Salary of Agricultural Engineers
| | | | |
| --- | --- | --- | --- |
| Profile | Initial Salary per annum (in INR) | Mid-Level Salary per annum (in INR) | Sr. Level Salary per annum (INR) |
| Agricultural Engineer | 2,39,808 | 5,50,000 | 11,40,000 |
| Agricultural Inspector | 2,94,791 | 5,81,748 | 12,20,838 |
| Farm Shop Manager | 1,01460 | 4,71,665 | 8,28,514 |
| Food And Beverage Supervisor | 1,74,181 | 2,40,644 | 4,15,365 |
| Survey Research Agricultural Engineer | 2,44,493 | 6,64,431 | 15,34,082 |
Top Recruiting Companies for Agricultural Engineers
Mother Dairy

Amul Dairy

ITC

Nestle India

NABARD

Agricultural Commodities Processors

Indian Council of Agricultural Research

PRADAN

Food Corporation of India

Council of Scientific and Industrial Research

National Seeds Corporation

National Dairy Development Board
5. Agronomy:
It is one of essential Branch of Agricultural Science that deals with the study of crops and the soil in which they grow. Agronomists increase the production of crops. Agronomists help in developing methods and improve the usage of soil. Agronomists conduct research in several areas such as preparation of seedbeds, soil fertility and time for sowing, conservation methods and management of soil moisture and proper methods to control weeds and insects.
Get Updated Review ( Voice Based Alumni Feeback)
Top Institutes for Agronomy
The top institutes providing B.Sc in Agronomy/Agriculture are as follows:
Mahatma Phule Krishi Vidyapeeth, Pune

Tamil Nadu Agricultural University, Coimbatore

Acharya NG Ranga Agricultural University, Hyderabad
Career Opportunities in Agronomy
You can work with the research department of Ministry of Agriculture or Indian Agricultural Research Institute (IARI) as a Plant Scientist or Soil Scientist and to test the fertility of the conditions and soil suitable for plantation. In the production and consulting sector, you would have to provide recommendation on the sale and purchase of crops and the trading of agricultural goods, etc. The work roles also range from Crop Consultants for agro-based companies, District Sales Manager for seed companies, as well as fertilizer and chemical salespersons.
Salary in Agronomy
The average salary for an Agronomist is ?29,000 to ?60,000 per month.
6. Horticulture:
Are you someone who is fond of gardening and dream of making your own garden with all the exotic plants, flowers, vines and trees? If yes, Horticulture is a field that can help you achieve that dream.
Horticulture is the science of growing and cultivating fruits, vegetables, herbs, ornamental trees, and decorative flowers. The individuals work on improving the quality, nutritional value, growth and yield of the farm produce. They help in maintaining nurseries, orchards, greenhouses, plantations etc. This sector is pacing up because of high demand for organic food.
Top Institutes for Horticulture
The top institutes providing B.Sc in Horticulture are as given:
Tamil Nadu Agricultural University, Coimbatore

Acharya NG Ranga Agricultural University, Hyderabad

Punjab Agricultural University, Ludhiana

G.B. Pant Univ. of Agriculture and Technology, Pantnagar
Career Opportunities in Horticulture
With a degree in this field, you can explore careers like becoming a Floriculturist (cultivating flowers), Olericulturist (cultivating vegetables), Landscaping (designing & maintaining commercial or residential gardens and parks), Viticulturist (cultivating grapes), Pomologist (cultivating fruits), etc. You can also get into the research field as a Horticulture Scientist and contribute to the development of new and better methods of cultivation. You can also initiate your own nursery or horticulture business and for commercial purposes grow fruits, flowers, vegetables, etc.
Salary
The figures of your salary will depend upon your area of location, specialization, level of education, etc. As a fresher, you can earn 1.8 to 2.5 lacs per year. After experience of few years, you will get the hike in your salary. An annual salary of District Horticulture Officers is 3,00,000 lacs.
Top Recruiting Companies for Horticulture
Interior Plantscapes

SHORB Landscaping

Sun Valley Landscaping

ER&M ecological restoration and management

Casa Verde Growers

Greater Texas Landscape Services

IFFCO KISAN SANCHAR LIMITED

Green Decor
7. Dairy Technology:
The field is mainly confined to the production and processing of milk. In this field the experts work on managing the milk production along with storage, collection, and supervise the process to ensure milk is fit for consumption. Also, packaging, storage and distribution of milk as well as its by-products and ensure that nutritional and quality standards are met. There are other core areas of the sector.
Top Institutes for Dairy Technology
Colleges providing B.Tech in Dairy Technology are:
Chhattisgarh Kamdhenu University, Raipur

Sanjay Gandhi Inst. of Dairy Sc. and Tech., Patna

Sri Venkateshwara Veterinary University, Tirupati
Career Opportunities in Dairy Technology
After pursuing a B.Tech in Dairy Technology, as a Dairy Supervisor you can work with dairy companies like Amul, Verka, Paras, etc. and be in charge of supervising the daily operations and dairy production. You could also work to make strategic alliances, partnerships with other businesses and joint ventures in order to expand business. Government research institutes like the IARI, also employ professionals as Dairy Scientists to conduct and advance research and development in this field.
Salary
In this field the salary differ from company to company in which an individual is working. In this field the initial salary for a fresher could be Rs. 15,000 to Rs. 25,000 per month. After gaining some experience an individual can easily draw up to Rs. 40,000 to Rs. 60,000 per month.
Dairy Technology Top Recruiters

Amul

HJ Heinz Company

Indian Tobacco Company

Mother Dairy

Nestle

Vadilal Group

Reliance Industries

Metro Dairy Limited

COMFED (Sudha)

Heritage Foods

Britannia Industries

Vasudhara Dairy

Hatsun Agro Product Limited

-
8. Poultry Farming:
Raising and fostering domestic birds such as ducks and chickens to procure their meat and eggs is poultry farming. In this sector professionals manage diverse activities such as feed supply, shed management, nutritional standards of production, transportation of the products, etc.
Most of the poultry farms are involved in raising chickens due to their broad consumption both for meat (Broiler chickens) and eggs (Layer chickens).
Top Institutes for Poultry Farming
The Top Colleges offering B.V.Sc in Animal Husbandry are as follows:
Karnataka Veterinary Animal and Fisheries Sc. Univ., Bidar

Sri Venkateshwara Veterinary University, Tirupati

Junagadh Agricultural University, Junagadh
Career Opportunities in Poultry Farming
You can find jobs after pursuing this field, in feed millers, hatcheries, Feed Analysis Laboratories as a Poultry Farm Manager, pharmaceutical companies, veterinary hospitals, Feeding Technologist, Breeder, Hatchery Assistant, Production Technologist, Poultry House Designer, Processing Technologist, etc.
Salary
"In this field a good experience will help you a lot to earn more."
In India as well as in abroad you can earn a handsome salary package in this field. Salary packages will differ on several factors like sector, qualification, job profile, working area, the size of the organization and many others.
In Private Poultry Farms of India, you can expect salaries between 20k to 75k per month depending on the experience and education.
In the central & state govt., salary can be expected between 30k to 40k per month.
Recruiters
Kamdhenu Udyog Pvt. Ltd.

Suyog Agro & Poultry Products Pvt. Ltd.

Suguna Foods Private Ltd.

Wiser Foods

Anmol Feeds

Arunodya Feeds Pvt Ltd
9. Fisheries Science:
The fisheries science is about understanding cultivation principles and harvesting fish on a commercial basis in freshwater, saline water or in any marine environment. It also concentrates to study the life, breeding of several fish species and habits along with rearing of fish via non-nocturnal means.
Study in this field helps students to learn all new methods of rearing fish through non-natural means and also how they can be conserved and transported safely.
Top Institutes for Fisheries Science
Some of the influential institutes that provide B.F.Sc in Fisheries Science are:
Karnataka Veterinary Animal & Fisheries Sc. Univ., Bidar

Kerala Univ. of Fisheries and Ocean Sc., Kochi

Tamil Nadu Fisheries University, Nagapattinam

West Bengal Univ. of Animal and Fishery Sc., Kolkata
Career Opportunities in Fisheries Science
Graduates in this field can Find Career Opportunities with various employers including state and central government departments, academic institutions and fish farms. Industry organizations and government agencies recruit for positions like Shellfish Culturist, Aquaculture Farmer, Hatchery Technician, Fish Research Assistant, Biological Science Technician, etc.
Salary
Salary in this field depends upon the specialization you are chosen. In the private sector the salary may initialize from Rs 2.5 – 3 Lac/Year. In government sector salary offers is different from the private sector. Fisheries professionals can get an average pay of Rs 3 – 5 Lac/Year depending on education and experience.
Recruiters
Fisheries Development Board

Food Department

Banks

Food Processing and Technology

Fish Breeding Farms
10. Cultivation
It is safe to say that you are somebody who is enamored with cultivating and dream of making your own garden with all the extraordinary plants, blooms, vines and trees? It is a field that can enable you to accomplish that dream. It is the science of growing and cultivating fruits, vegetables, herbs, ornamental trees, and decorative flowers. The main aim of this field is to improving the growth, quality, nutritional value and yield of their produce. They also work to maintain nurseries, greenhouses, orchards, and plantations, etc. Due to the increase in the Demand for Organic Food, this sector is quickly picking up.
Top Institutes for Cultivation :
Tamil Nadu Agricultural University, Coimbatore

Acharya NG Ranga Agricultural University, Hyderabad

Punjab Agricultural University, Ludhiana

G.B. Pant Univ. of Agriculture and Tech., Pantnagar
With a degree in this field, you can explore careers like turning into a Floriculturist (developing blossoms), Viticulturist (developing grapes), Olericulturist (developing vegetables), Pomologist (developing organic products), Landscaping (outlining and keeping up business or private gardens and stops), and so forth. Likewise, you can get into the exploration field as a Cultivation Scientist and for development add to the improvement of new and better plan of actions. Likewise, you can start your own particular agriculture business or nursery and develop organic products, blossoms, vegetables, and so forth for business purposes.
11. Food Sciences:
The process of growing and cultivation of crops and livestock are completely distant from turning the resources into food which is placed ready on the table in homes. The professionals of Food Sciences work on research, safety, and product development before the food hit the kitchen shelves.
On a commercial basis this area of study manages the understanding the principles of cultivation and harvesting of food.
Top Institutes for Food Science
Top Academic Univ. & Research Inst. in India

Central Food Technological Research Institute (CFTRI)

National Inst. of Food Tech. Entrepreneurship and Mgmt. (NIFTEM)

Indian Institute of Crop Processing Technology (IICPT)

National Agri-Food Biotechnology Institute (NABI)

Food and Drug Toxicology Research Centre (FDTRC)

Defense Food Research Laboratory (DFRL)

National Institute of Nutrition (NIN)

Institute of Chemical Technology (ICT)

Indian Agricultural Research Institute (IARI)

International Life Sciences Institute – India (ILSI)

IISER – Pune

Bhaba Atomic Research Centre

IISc Bangalore

National Dairy Research Institute (NDRI)

University of Delhi

University of Mysore

Jadavpur University

Jiwaji University

Amity University

Centre for Food Sc. & Tech., Sambalpur University

School of Life Sciences, JNU

Dept. of Food Sc. and Tech., Pondicherry Univ.

Dept. of Food Sc. and Nutrition, SNDT Women's Univ.

Harcourt Butler Technological University

I.K. Gujral Punjab Technical University

Karpagam University

CCS Haryana Agriculture University

G.B. Pant University of Agriculture and Technology

School of Health Sciences, University of Calicut

Dept. of Food Process Engineering, SRM University

IIT-Delhi

IIT-Mumbai

Agricultural & Food Engineering Department, IIT Kharagpur

National Research Centre on Meat / Indian Council of Agricultural Research

Central Inst. of Post-Harvest Engg & Tech. (CIPHET)

Indian Veterinary Research Institute (IVRI)

Central Marine Fisheries Research Institute (CMFRI)

Indian Institute of Vegetable Research (IIVR)

Central Institute of Fisheries Education (CIFE)

Faculty of Food Safety and Quality
Career Path
Research & Development (Food Scientist, Food Technologist, Food Chemist, Product Development Specialist)

Quality Control & Assurance (Food Chemist, Food Inspector, Toxicologist)

Food Processing (Food Processor, Process Development Specialist, Manufacturing Specialist, Food Production Manager)

Sales, Marketing & Brand Management (various roles like other industries)

Others (Dietician, Nutritionist, Animal Nutritionist, Diet & Fitness Counselor)
Conclusion
If you are an aspirant and want to pursue a Career in Agriculture then consider the above options as they are some upcoming and flourishing fields with a bright scope in future given the fact by the agriculture sector that India's economy is still primarily dominated.