Topic We Cover: Recession Proof Best Career Options
1. Healthcare
2. Transportation
3. Food manufacturing sector
4. Teaching/Education
5. Legal services
6. Information Technology
7. Online Security
8. Personal care/Beauty professionals
9. Accounting
10. Repair Services
11. Government/Public services
A SAFE industry in the turbulent

times In economics, a recession is a negative economic growth for two consecutive quarters which is typically accompanied by a drop in the stock market, increase in unemployment, and a decline in the housing market. There are various factors for a recession like high-interest rates, increased inflation, reduced real wages, reduced consumer confidence, stagnant wages, retail sales, etc. Due to the economic recession a company is forced to reduce expenses, lay off nonessential employees and minimize purchases, acquisitions, capital expenditures, etc.But there are many career option available that remains in demand with least sensitive to financial meltdown is known as recession proof careers with continuous demand for workers. Though these jobs are not fully or truly recession proof, but due to their continuous demand for workers, the chances of employment keeps on increasing even during the recession. Regardless of the economic recession there are few sectors that remainin demand like:
Healthcare

We all are in need of doctors time to time no matter what the economy is, we cannot stop our body from getting sick that is why the healthcare industry is considered the most recession-proof sector. Healthcare is the last thing that anyone will put on stake for saving money. It is one of the service sectors that cannot be out-sourced as doctors, nurses, etc. cannot perform their tasks from another country without physical presence. Indian government spends a lot in the health sector to fund new technologies as a support making a way for new jobs and positions.
Career options in healthcare sector:
Physician-Diagnosis and treats the daily and miscellaneous illness of the human body.
Mental Health Counsellor-Helps with difficult life issues like depression or trauma.
Forensic Science technician-Helps in solving crime by collecting evidence and analyzing it in a lab.
Dental Hygienist-Assist dentists by cleaning teeth and instructing patients on proper oral hygiene.
Skin Care Specialist-They works in spas and medical facilities and provide skincare treatments to the physical appearance of clients.
Veterinarian-They spot diseases and disorders in animals.
Nursing-Profession includes taking care of patients suffering from all sorts of physical and psychological maladies.
Transportation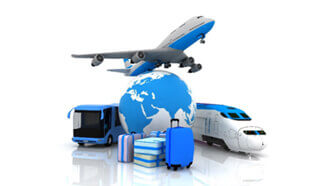 Transportation is defined as the movement of people, animals and goods from one location to another through various modes like air, rail, road, water, cable, pipeline and space. During an economic recession, people cut down their vacation trips but cannot stop moving from one place to another for their daily routine activities, hence the passenger transportation sector is also less affected by the downfall. During the economic recession, people mostly prefer public transportation creating a continuous job for public transport industry like Railway, Metro, DTC, etc.
Career options in transportation sector:
Fleet manager-Ensure all trains, buses, trucks, ships or aircraft are in good working order.
Logistics-Choose the best means of transportation for goods.
Food manufacturing sector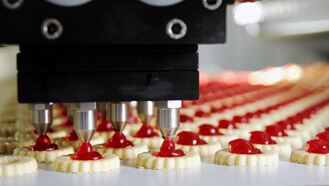 When we say that food manufacturing industry is economic recession proof that does not mean that lavish food item or fine dining is included. It is quite obvious that whenever economic recession strikes people cut down on many things but they still need to buy few items on recurring basis especially food staples like bread, rice, vegetable, dairy products, bakery, etc.
Career options in Food manufacturing sector:
Research Scientist
Food Technologist
Biochemist
Food supply chain
Bacteriologist
Teaching/Education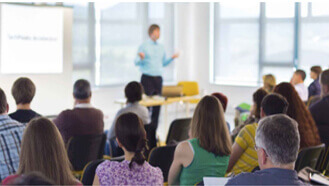 We all are aware of the importance of the education and how it affects the growth of an individual or an economy. No matter how much the economy is shaken people will still education, in fact, an educated person is more capable and is helping hand during an economic recession. Due to which there will be more requirement of teachers at school, college, etc. making teaching job more reliable during economic downfall. Education sector even experiences increase in demand during weak economic times as many people come back to complete their education in hope of getting a better job. Plus by teachers are given the most respectable place with a lot of declared holidays.
Career options in Teaching/Education sector:
Career counsellor
Foreign language expert
School/College teachers
Legal services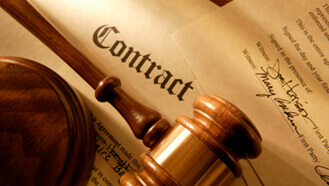 Be it a good time or a bad there is always a need for lawyers or legal advice on both individual and organizational level. With an increase in the legal transaction, criminal cases, civil disputes, etc. need of legal services is increasing and spreading to other sectors as well such as health care, intellectual property, venture capital, energy, elder, antitrust, environmental law, etc. Financial crisis give rise to crime dramatically making people feel desperate and anxious. This sector is more recession resistant and helps people by giving legal advice.
Career options in Legal services sector:
Legal Advisor
Corporate/Business Lawyer
Legal Analyst
Government Lawyer
Civil Litigation Lawyer
Information Technology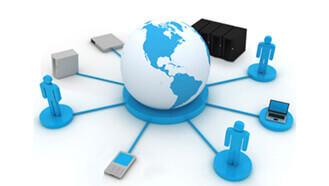 Whenever there is an economic downfall, businesses have to compromise their marketing budget and have to be smarter while spending the money. You need IT professionals likewebsite designers, SEO experts, and social media marketers to promote their business effectively. Future in Information Technology is bright because of the push for automation and internet dependency over the past decade.
Career options in Information Technology sector:
Get Updated Review ( Voice Based Alumni Feeback)
Database administrator-Identifies user needs in their organization and set up ways to organize data.
Computer Software Engineer-Combine design and mathematical skills to create the programs that make a computer work.
System Analyst
Video Game Designer
Software Tester-Involved in the quality assurance stage of software development and deployment.
Online Security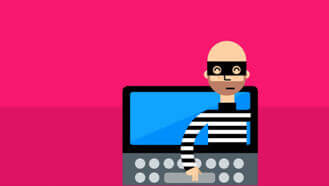 With advance technology in the current scenario, the threat of online security is also increasing. So if you are the internet and tech savvy then this might be the best career during an economic recession in cyber security world as people will be more alert and focused in saving themselves from cyber theft. Internet security specialist helps in managing the security of computers for businesses and individuals.
Career options in Online Security:
Cyber Security on the national level like Indian CSIRT under the Ministry of Communications and Information Technology.
Government of India Web Directory
Cyber security in Ministry of Defense, partially Ministry of Law and Justice, Ministry of Information and Broadcasting, Ministry of Science and Technology.
Ethical Hacker-A person who hacks into a computer network in order to test or evaluate its security, rather than malicious or criminal intent.
Personal care/Beauty professionals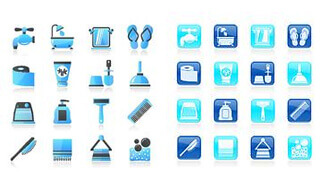 This is a service sector that requires skilled people and is always wanted by people. There are many beauty services that you cannot cut down like hair-cutting, bridal make-up in the wedding etc. due to which demand in this sector stays consistent. In fact, most of the people when people feel low they tend to rush to a salon for little pampering as their services are pocket-friendly.
Career option in personal care:
Hair Stylist
Nail Artist
Make-up Artist
Celebrity/professional beauty consultant
Cosmetologist
Accounting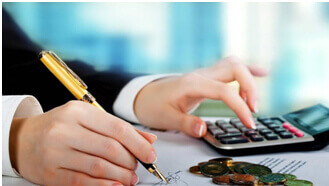 During a hard time, most of the companies look for experts who best understand the numbers so that they can help them in cost cutting, reshaping and plan a way forward financially. Accounting managers are always in demand no matter what the condition of the economy is as they are great leaders, good with numbers and can multitask. Paying tax is compulsory and unavoidable that everyone has to pay even at the time of economic recession. In fact, a bad economy is beneficial for an accountant as most of the taxpayers need consultation.
Career options in accounting sector:
Auditing
Tax preparation, book keeping and payroll services
Financial Analyst
Certified Public Accountant
Finance Manager
Financial Advisor
Repair Services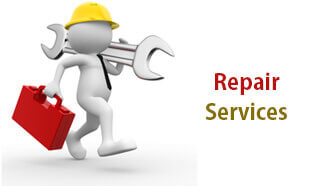 No matter how the economy is, you will always require repair experts especially in a case of costly irreplaceable equipment. If you have good knowledge of tools then you are set for steady income even during an economic recession. From small household to big corporate house all are in routine need of air conditioning, car engine, etc. repairing experts.
Career option in Repair Services:
Repair Technician
Computer hardware/software repairing assistance
Mechanic of car or any other vehicle
Electrical/home appliances repair expert
Government/Public services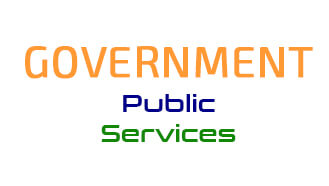 Many of us grow up dreaming of a career in government sector due to its stability and job security. A government employee is entitled to many benefits like healthcare, educational benefits, etc. and these benefits continue even after the retirement of the employee. A permanent government job is considered the topmost safe job in comparison to another sector even at the time of economic recession.
Career options in Government sector:
State Government
Federal Government
Military/Defense
Armed/Civil Force