Topic We Cover: Try the things If You Couldn't Score Well in Board Exams
1. Get some perspective
2. Take a Deep Breath and figure out your Options
3. Try for Entrance Exam-Based Courses
4. Extend Your Search to Lesser-Known and Tier-2 Colleges
5. Consider Giving Improvement Exams the Next Year
6. Learn about New-Age and Skill-Based Careers
7. Opt the Private Route but try for Excellence
8. Think positive
9. Career Options after Getting Low Marks in board Exams
10. Conclusion
We stagger often; letdowns, face roadblocks, and even unconditional failures at various steps. There are times when even our most meticulous efforts don't amount too much.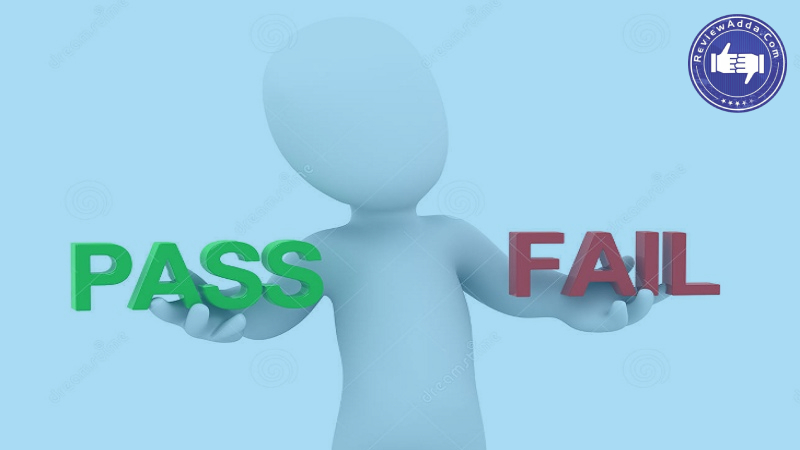 Yet, it is valuable to remember that even between all its bends and curves, life doesn't stop. Even the most important of failures are turning points waiting to happen.
There are many students who faced such disappointment in their life when they failed to Score According to Expectations in their Board Exams. We know nobody wants to face failure and these students also gave their best, but somehow the results told an entirely different story. For them this situation is like someone punched them in the gut, and piece by piece, their feeling is like the world fell apart in front of eyes.
This story is not to describe what happened to them when they faced such disappointing results, but what came after that.
It took time to changes the condition from worse to better, but they got over it.
So, what actually I am trying to say is, if life has dealt you a similar blow, and you find yourself holding a disappointing board marksheet, it is not the end of your career, or your world.
To turn this situation around there are simple and doable steps that can help you and Get Your Career back on track. Let's look at them.
Get Some Perspective
It's okay that you couldn't give it your best. But just think about it, it's only one exam, it's not your entire life. This is quite often when an exam goes disappointing or not as per our expectations, it becomes the only thing we concern about. The intelligent thing would be to forget about it and learn a lesson for future exams. With this one bad attempt of present, don't forget all the other priceless knowledge you gained through having done that subject.
Take a Deep Breath and figure out your Options
When faced with an unfavorable situation such as this, the prime and foremost thing to do is to take a deep breathe and make yourself free from anxiety.
Yes, the situation is less than benign, and in your mind there would be a hundred thoughts altogether making whirlwinds. Yet, thinking about them is not going to do anything but Accompany Negativity into your life. Doing something about your situation will.
Once deep breathing has relaxed you a bit, take a long strong look at what got you here in the first place. Ask one question with yourself – Why did I score low? Was it because you lacked the aptitude for the subjects, or were there break in your preparation on account of lack of motivation to study?
Behind your poor scores evaluate the reason, be it lack of motivation, poor preparation strategy, or unforeseen situations. Once you understand where actually things went wrong, to tackle your situation you would be better prepared and plan your options ahead.
Try for Entrance Exam-Based Courses
Not all courses need you to have scored a high percentage.
Not like merit-based courses, on the basis of Entrance Exam Courses your percentage only as an eligibility criteria, and not one for selection. Thus, even if you have scored a appropriate percentage that matches the eligibility criteria (usually in the range of 55 to 75%), at a good college you stand for a second chance if you ace the Entrance Exam.
Admissions to Courses in Engineering, Design, Management, Architecture, Journalism/Mass Communication, Hotel Management, Chartered Accountancy, Law, and the like, are all based on entrance exams, and thus, don't pay much heed to your board marks.
There are many specific Courses in Delhi University, such as B.A (Hons.) Humanities and Social Sciences; B.A (Hons.) Business Economics; B.Tech Information Technology and Mathematical Innovations, etc. for which the university holds Direct Entrance Examinations. The same is true for many other reputed universities.
A great benefit of entrance exams is that they are more aptitude-based, and generally do not you're your subjective knowledge. So, in board exams if subjective-knowledge had been your major shortcoming, this is a good way out.
Extend Your Search to Lesser-Known and Tier-2 Colleges
Delhi University (DU) and Mumbai University (MU) are captivating brand names in themselves. But are they the only means to a successful career? Definitely not.
There are many other great institutions that are often overlooked due to unawareness or misconceptions about them. However, their courses, teaching faculty, placements, and exposure are often as good or close to the well-known university names we have become so used to.
And the best part about them? Their cut-offs don't run as high as they do for the more popular ones. Cut-offs for many universities in India don't touch the lofty heights of Delhi University, and fall in a more realistic, achievable range.
Get Updated Review ( Voice Based Alumni Feeback)
Some of these names include: Savitribai Phule Pune University, Pune; Ambedkar University, New Delhi; Panjab University, Chandigarh; Christ University, Bangalore; Symbiosis International University, Pune; University of Calcutta; Jamia Milia Islamia, New Delhi, etc.
Thus, broaden your purview when devdelop in mind your target college list can help you land the course of your choice, in the next best thing to your dream college.
Another attainable route to explore is to try for tier-2 or tier-3 colleges in the more famous universities. While for The top colleges the cut-offs always run high, a few courses do have lower cut-offs in the less-reputed colleges. The benefit here would be that despite having low scores you'll be able to grab the university tag.
Remember: Don't be fearful to include colleges outside of your home city, as you would just end up limiting your options. This is the time for you to go out into the world and explore.
Consider Giving Improvement Exams the Next Year
After figure out the reasons behind your poor score, did you find that:
It was generally because of an incompetent strategy, and if only you got another shot at it you can do better?
You had relaxed off During Your Preparation, but have now got your wake up call?
If any of these were your biggest shortcomings, then come into sight for improvement papers is a moderate option.
Basically improvement papers are like giving your board exams all over again, only in the next academic year. You will receive an admit card or hall ticket by CBSE, but you'll present as a private candidate instead of being affiliated to a school.
Now, if you re-appear for all 5 or 6 of your subjects only then this solution will be effective. Only by doing this will you be disseminate a fresh marksheet by CBSE, with your revised scores written on them. This fresh marksheet will be similar from your regular marksheet, so universities and your later recruiters will be none the wiser.
For more detail, for improvement exams see the CBSE Guidelines.
When preparing for the improvement exam, you may take the complete year to prepare or before the exam just a few months required, depending on your preparation level. Another thing you would have to opt is whether you like to take admission in a college alongside to refrain wasting your complete year (recommended option) or take a drop year to prepare.
Learn about New-Age and Skill-Based Careers
To look at your current situation there are two ways – 1. Life has dealt you with a blow and you have to save yourself the best way you can 2. Life has given you the perfect chance to delve into previously untested grounds.
The second way of looking at it is much better, I would say. Regardless of everything, you have also been given a chance (or a nudge) to look out for fields and careers you wouldn't have defy someone or deliberated to explore before. This is a favorable circumstances to explore new-age or Skill-Based Careers, ones that don't really need a formal degree and are more talent-based.
Why not give a chance to your entrepreneurial ideas?

Why not seek your passion for clicking pictures of wildlife?

Why not test your ability to contrive a story by setting up your own blog?
All of these and more careers such as ethical hacking, graphic design, blogging, fashion styling/image consulting, film-making, content writing, Social Media Management, app development, etc. are highly lucrative, upcoming careers that don't pay a heed to how much marks you have scored in class 12th. These can be great choices if you are accomplished at something, are creative / innovative, and most notably, do not like to hold a conventional 9-to-5 job.
To delve into these choices, first, start researching on them to find out more about what options lie out there. In the process, you might even find something displeasuring your interest, a field you previously didn't know about.
Whichever field you select, you would require to initiate focusing on skill-building. Take up certification courses, learn more about the field, internships, join clubs, do whatever you can to obtain the essential skills to Succeed in Your Chosen Field. In comparison with such an excellent and strong profile, your low scores are going to fade.
Opt the Private Route but try for Excellence
If the rest all the routes do not satisfying and you find yourself wishing to take Admission in a College this year itself, no matter what, then you can acknowledge private universities too.
There are many Private Universities those are willing to give admission to low-scoring students too, and thus getting into them and take admission can be your last resort. Before you take the descend, however, do evaluate the inst. in question carefully. Check their degree-authenticity (is it UGC and AICTE approved or not), faculty, course curriculum, and most essentially, placements. If possible, to get a holistic picture, spend some time on LinkedIn to check which kind of companies alumni from the university have ended up in.
If you make a determination to go this way, be absolutely clear about the course you would like to pursue, and your Long-Term Career Goals. By having such certainty, you can make sure that at the university you utilise your time effectively to move closer to your goals by taking all possible steps.
Build your profile by pursuing short-term courses and certifications, taking up internships, joining socially-conscious organizations, writing research papers, being a part of youth leadership programs, and other activities related to your field.
Work so hard for your post-graduation that you crack a brilliant college. Once you do, your UG isn't going to matter a lot. From then on, to make your CV shine the stars from your Post Graduation Tag will be enough.
Think positive
Apart from all the above things to do the foremost one is Think positive. This is the one which can help you grow above the upsetting condition. Do not just thought about the failure instead believe above it. Acquiring the positivity inside you that can aid you move forward with a wide view to success. Just think that it was only a bad day that will not come in future.
Career Options after Getting Low Marks in board Exams
You are absolutely wrong, if you think you didn't get an Admission in Any Course or in reputed institute/university because there are several mind-boggling courses waiting for you –
Writing

Photography or Cinematography

Designing

Performing Arts (Acting, Dance, Music, Drama, Theatre)

RJ or VJ

Fine Arts

Sports

Media, Journalism and Mass Communication

Hotel Management and Hospitality

Travel & Tourism Management

Marketing

BPO

Vocational Courses

Foreign Language

Web Design

Animation and VFX

Air Hostess/Cabin Crew

Fashion Designing

Event Management
Conclusion
At the end of the note what I'll suggest to you guys is, "If you acquire positive thinking in you, the positive things will surely happen to you. Just a one bad day shouldn't mean a bad life or a bad future."
As I accentuate before, your worth doesn't determine by your marksheet, nor can low marks on a single exam set the course of your entire future. Once you enter professional life, your college tag and marks start carrying less and less weight. Ultimately, about your caliber, your talents, skills, and knowledge will speak at greater volumes.
So, while life has handle you a blow, try not to let it affect you too much. Dust off yourself, and get back in the game!
All the very best for all your exams held inside the examination hall or outside of it.