Topic We Cover: All you would like to understand About Studying English (Hons)
1. B.A. English Honours: Course Highlights
2. What is English Honours all About?
3. B.A. English Honours: Course Objectives
4. Part of the Course of English Honours
5. B.A. English Honours: Eligibility
6. B.A. English Honours: Admission Process
7. B.A. English Honours: Top Institutes
8. BA English (Hons) Syllabus
9. BA English Honours Jobs
10. BA English Honours Job for Freshers
11. BA English Honours Government Jobs
12. B.A. English Honours: Career Prospects
Journalism
Mass Communication
Public Relations (PR)
Marketing and Advertising
Digital Marketing/Social Media Marketing
Content Writing and Blogging
Creative Writing
Law
Teaching and Academia
Professional Writing
MBA
Social Media Marketing
Civil Services
Law
Event management
Translators
13. Average Salary Based on Job Positions for BA English Honours
14. Summing Up
English Honours is one of the most sought-after undergraduate course.
BA English Honours is an Undergraduate Course of 3 year min. eligibility for which is a 12th or intermediate qualification which comes under the Field of Humanities and arts. BA English (Hons) course teaches the students about the development of the English language and literature into modern society through drama, poetry, novel and plays. The BA English (Hons) is provided by all the major institutes, colleges and universities across the globe.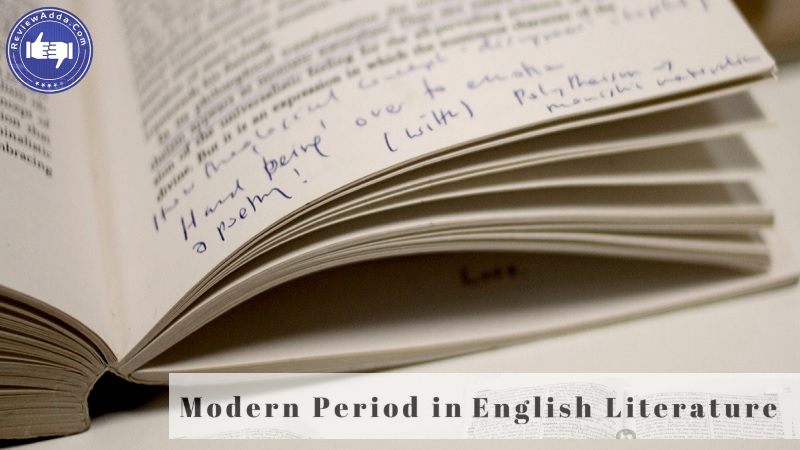 Students can learn BA English (Hons) in any way i.e. regular, morning, day, evening colleges or via distance or Online Learning. After successfully completing BA English (Hons) students should be prepared for careers like media & advertising, writing & publishing, journalism, public relations, content writing & blogging, creative writing, teaching and academia, for further graduate or Professional Studies in English, communications, or law; and for other fields requiring competent communication skills.
Despite gaining traction as one of the most sought-after courses, most students aspiring for English Honours or B.A English are not entirely clear on what it entails and what Career Opportunities they would have when they graduate.
So, I am here to give you a true picture of a Degree in English – its course structure, scope and opportunities – so that you get into it with your eyes wide open.
Let's take a look at all the aspects one by one.
B.A. English Honours: Course Highlights
Some of the major highlights of the course are listed below.
| | |
| --- | --- |
| Course Level | Graduate |
| Duration | 3 years |
| Examination Type | Semester System |
| Eligibility | 10+2 qualification |
| Process of Admission | Merit basis/ counselling after qualification of entrance tests for colleges of the University of Delhi |
| Course Fee | for 3 years - INR 8,000 to 1.3 Lacs |
| Avg. Starting Salary | INR 2 to 10 lacs per annum |
| Top Recruiting Companies | HR/ Administration jobs in public and private sector, Media and Journalism, Teaching & research, Publishing industry, Advertising & Marketing, Hospitality industry, Content Developers, Translators, Technical Writers, Civil Services. |
| Job Positions | Editor, Teacher, Communicator, Policy Analyst Writer, Blogger or Reviewer, Publisher or Researcher, Public Relations Officer Speech Writer, Travel Writer, Arts Administrator, Postsecondary English Teacher , Content Developer/ Manager, etc. |
What is English Honours all About?
English Hons. or a B.A in English is an Undergraduate Degree in English Literature.
Regardless of the name "English" Hons., the course has very less to do with vocabulary or grammar. It is called a Literature Degree because that is what you study. To master their English language skills through the course many students get into the course, however, this is not what the course aims at.
The course aim is to develop an enthusiastic sense of awareness of your surroundings through works of literature. As a student of literature, you will be taught to know how a particular piece of work is a reflection of the historical, sociological, cultural, political, and even the psychological ethos of its time.
The program aims to introduce an ample variety of literature in the English language. Primarily, the aim of the program is to offer eligible students the opportunity to read and respond to a large spectrum of novels, plays, and poetry across different genres. Also, students are bare to wider political and socio-cultural issues in relation to Modern English Literature.
The course resides of components of study like Cultural Diversity in Literature, language and linguistics, literary analyses, critical thinking, composition, and written and oral communication skills through a rigorous curriculum of literature, and communication studies.
Definitely a lot of reading is involved, but it is not reading for entertainment or reading for the sake of it. There is a purpose involved here. And the intent is to know the nature of culture, human existence, and society.
English Literature students are asked and encouraged to analyze, know and critically examine each piece of work they read and share their perspective on it. Thus, to make the Best Out of This Course your critical thinking skills and the ability to "read between the lines" are of extreme importance.
Students who get into the course negligent of these facts often face a major shock when they realise that the course is not just about "reading a lot of books", but there is actual analysis and thinking involved here.
Hence, before you take the plunge it is essential you evaluate whether you would enjoy engaging in such analytical reading.
B.A. English Honours: Course Objectives
The course essentially aims to:
support to strengthen the students' grammatical capabilities through both practical sessions and theoretical lessons.

Introduce registered students to the social, political, cultural, economic, and intellectual backgrounds of the numerous periods in literary history.

By means of the electives included in the curriculum help candidates specialize in their chosen area.

Offer a deep awareness into the world of literature and allow students to critically appreciate major literary works of the world.
Part of the Course of English Honours
You will read various classical and Modern Works of Literature, both of Indian and Western origin. Not just limited to novels, the reading list on your course will include varied forms of writing, including plays, poems, essays, prose, articles, etc.
Most courses inculcate the works of famous writers such as Sylvia Plath, William Shakespeare, Edgar Allan Poe, John Keats, Oscar Wilde, Ernest Hemingway, Mirza Ghalib, R.K Narayan, Robert Frost, Rabindranath Tagore, etc.
The most commonly covered areas and topics in Most English Courses are as follows:
Literary Theory

Drama, British Poetry, and Literature in various centuries (17th, 18th, 19th centuries)

American Literature

Arabic Prose, Poetry and Literature

Classical Literature

Contemporary Literature

Indian Writing and Literature

Modern European Drama

Composition and Interpretation
B.A. English Honours: Eligibility
As a min. eligibility criteria, candidates looking for admission to the course need to have:
Successfully completed the 12

th

level of education or attained equi. qualification from a recognized educational Board.

attained a min. aggregate score of 50% at the 12

th

level, with English as one of the major subjects (there is a relaxation of 5% for SC/ST candidates).
B.A. English Honours: Admission Process
In India Most Institutes and universities offering the course follow a merit-based admission process. However, in cases of some inst., admission to the course is made on the basis of the performance of the candidate in a relevant written test and/or a round of PI and/or performance in a relevant qualifying examination. Based on both academic record and performance candidates in such cases are shortlisted in a relevant national, State, or university-level entrance test.
Some universities that offer admission to the course through entrance tests are given below:
B.A. English Honours: Top Institutes
In India some of the top colleges for a degree in B.A English or English Literature, English (Hons.) as given below:
Stephen's College, Delhi University

Hindu College, Delhi University

Miranda House, Delhi University

Christ University, Bangalore

Lady Shri Ram College, Delhi University

Xavier's College, Mumbai

Stella Maris College, Chennai

Fergusson College, Pune
In the country some of the top inst. offering the course with the corresponding locations and fees charged by each are listed below.
| | | |
| --- | --- | --- |
| Name of Institute | City | Average Fees |
| Manav Rachna International University | Faridabad | INR 1,00,430 |
| | Gurgaon | INR 1,30,000 |
| Quantum University | Roorkee | INR 53,000 |
| Daulat Ram College | Delhi | INR 15,000 |
| Kalindi College | Delhi | INR 8,500 |
| | Gurgaon | INR 31,000 |
| Acharya Bangalore B-School | Bangalore | INR 74966 |
| Mount Carmel College | Bangalore | INR 36417 |
| Shaheed Bhagat Singh College | Delhi | INR 6910 |
| | Delhi | INR 9565 |
| Maharaja Agrasen College | Delhi | INR 10000 |
| Lady Shri Ram College for Women | Delhi | INR 16,400 |
| Sharda University-School of Languages and Culture | Noida | INR 80000 |
| | Vijayawada | INR 5000 |
| JKC College | Guntur | INR 5500 |
| Sri Subbaraya & Narayan College | Guntur | INR 7000 |
| Christ University | Bangalore | INR 26,700 |
| | Thiruvananthapuram | INR 2050 |
| N.S.S. College Pandalam | Pathanamthitta | INR 2370 |
Get Updated Review ( Voice Based Alumni Feeback)
BA English (Hons) Syllabus:
Below listed are the BA English (Hons) Syllabus:
English Grammar and Literary Terms

English Prose

English Drama- I

Elizabethan Drama

Environmental Sciences

Romantic Poetry- I

Victorian Poetry

English Novel- I (Victorian Age)

Elegy & Satire

Classical Literature- I

English Drama – II

Modern Poetry and Drama -I

Twentieth-Century Indian Writing-I

English Poetry from 14th to 18th Century

Romantic Poetry-II

English Poetry- II

English and European Poetry and Novel-II

Literary Theory

Modern Poetry and Drama- II

Classical Literature- II

Modern European Drama

Contemporary Literature

Anglo-American Writing from 1930

Anglo-American Drama

Creative Writing

Holistic Wellness & Life Skills- I

Communication Skill in English

Personality Development

Holistic Wellness & Life Skill- II

Ethics & Values

Foreign Language

English Novel- II

English and European Novel

Anglo- American Writing

English Novel- III

Women's Writing in the Nineteenth & Twentieth Century

Twentieth-Century Indian Writing- II

Indian Policy & Governance

Social Media & Advertising

Computer Fundamentals

Public Relation & Applied Communication

Society and Economy of India

Organizational Behaviour

Entrepreneurship & Small Business

Total Quality Management
BA English Honours Jobs:
After graduating from BA English Honours, there are a lot of job opportunities in some various industries. Some of the industries are listed below:
Media and Journalism

Advertising & Marketing

HR/ Administration

Teaching & Research

Hospitality

Publishing

Technical Writers

Translators

Civil Services

Content Developers
BA English Honours Job for Freshers:
There are many career opportunities for graduates in BA English Honours course. Below listed are some options:
Professional Writing

Mass Communication

Social Media Marketing

Public Relations

Law

Events Management
Graduates can also pursue higher education after the BA English Honours Course. Below listed are the course option:
MA English

MA English and Communication Studies

MA English Literature

MA English Literature and American Studies

MA Human Resource Management

MA Journalism

MA Mass Communication

MA Personnel Management

MA Psychology

MA Public Administration

MA Sociology

Master of Philosophy in English

Master of Philosophy in Eng. and Communicative Studies

Master of Philosophy in English Literature

Master of Social Work (M.S.W)

Master of Women's Studies

PG Diploma in Creative Writing (English)

PG Diploma in Business English

PG Diploma in Language Teaching

PG Diploma the Teaching of English

PG Diploma in Spoken English

PG Diploma in Language Teaching

PG Diploma the Teaching of English

Post Graduate Diploma in Spoken English
BA English Honours Government Jobs:
Below listed are the government jobs for BA English Honours graduates:
University or College Lecturer

Content Writer/ Editor

Journalist

Translator

Copyeditor

Copywriter

Author
B.A. English Honours: Career Prospects
Graduates of the discipline of English Literature who successfully completed the course are lucratively hired in industries such as the following:
Media and Journalism

Publishing industry

Teaching & research

Advertising & Marketing

HR/ Administration jobs in public and private sector

Hospitality industry

Translators

Technical Writers

Content Developers

Civil Services
A Variety of Career Opportunities get by graduates of English Honours in fields where communication skills and critical thinking are highly valued. To analyze rigorously, research effectively, and communicate with style employers appreciate the ability of such graduates.
A prevailing question amongst students aspiring for this course is, "What is the scope of English Honours?" They trouble that while the course sounds appealing, they might not be remain with many career options in hand beside research or teaching.
I can tell you for a fact that it is not so. Even though B.A English is not a Professional Course, the versatility of the course and the skills taught in it make you eligible for a wide range of professional opportunities.
So, let's have a look at them.
1. Journalism
Since Journalism Career needs one to be aware of their surroundings, analytical, and possess exceptional communication skills, an English Hons. graduate is the perfect fit! Right from gathering information to writing, editing and broadcasting the news, the skills gained through your course will help you excel in this field.
2. Mass Communication
Mass Communication is a broad field that encompasses Journalism, yet goes much beyond to include PR, media planning, film-making, editing, advertising, broadcasting, copywriting, etc. A very well-known option with English graduates, it's a flexible and accomplished field that gives you the versatility to select your niche.
This course will make you recognizable with the various mediums / channels through which communication takes place in the society, from TV to newspapers to films to radio and now even social media. Extent of BA English Honours is boundless, a Study in Mass Comm. will make you well-known with both the creative and technical aspects of these channels, and you can opt to make a career in either of them. A Degree in English Honours will give you the edge in communication over others going through this course.
3. Public Relations (PR)
For English graduates there is another great option, Public Relations involves in to demonstrating the best face of your company/client to the public. As a Professional of Public Relations, you would organise press releases, write press articles, plan PR campaigns, search for the right PR opportunities, etc. It is again worried with handling the facts presented to the masses, and thus to make your mark as an English graduate, you would be well-placed.
You will be great at Public Relations if you find it effortless to convince people with your words alone and get them to see your point without even trying very hard. PR can be pursued in various categories from lifestyle to corporate to government and can be an exciting and challenging career option.
4. Marketing and Advertising
The perfect blend of creativity, Communication Skills, and business acumen, the related fields of marketing and advertising involve generating interest for a company's products and improving brand reach. The higher level of communication skills built through your UG degree are going to prove advantageous if you wish to drive your career into this direction.
5. Digital Marketing/Social Media Marketing
In the digital age, with brands looking to reach their potential customers through digital mediums, Digital Marketing and Social Media Marketing are coming up in a big way. As an English Hons. graduate, to write copy you can combine your communication skills and creativity, build engaging campaigns and to market the brand on social media and through other digital means plan strategies.
6. Content Writing and Blogging
Are there any courses that speak out content and writing better than English Hons.? None. If you have a flair for the written word, but in a way that connects well with the audience, you can Explore a career in these fields. While content writing main aim is attention at more towards writing brand-focused content, blogging is more versatile. You can write articles about anything you feel passionate about – technology, fashion, or even animals!
7. Creative Writing
To understanding other people's works you've spent 3 years, so why not write your own? If you have the creative ability to weave words together into beautiful poems or prose, then your career is all set out for you. From writing short stories and novels to poems and plays, for an English Hons. Graduate a Career as a Writer can prove to be very rewarding.
8. Law
Not the most complicated of career trajectories, but one that is well-known nonetheless. These days after graduation a lot of English Hons. graduates go on to pursue Law. And why not? You do flourish critical reasoning skills and analytical thinking as part of your course. After the graduation those looking to go this route can take up a 3-year L.L.B Course.
9. Teaching and Academia
There is no professional aristocratic than that of an educationist, and that holds perfect for English graduates too. Even though it is not taken as "glamorous" as the other options mentioned above, it is still an enormous career path to venture into, if you have a passion for teaching and education. Be it at the level of school or university, an English Hons. degree can lead to Many Paths in Academics and education.
10. Professional Writing
You can take up writing, professionally with this degree in hand. What's interesting is that there are several kinds of writing one can go through, from scriptwriting to travel writing, depending on their interests, to copywriting or simply writing content for a website or a publication house. After English Honours this is among the high paying jobs.
11. MBA
After BA English one of the Most Popularly opted for courses is MBA. To pursue MBA the basic necessity for anyone is a graduation degree. So, you can pursue MBA in marketing, finance, sales, IB, HR, etc depending on your field of interest. to write and speak crisply You can use your skills to make great pitches and communicate the brand's vision effectively to their target audience.
12. Social Media Marketing
After Graduation in Literature one of the biggest questions that comes up is, 'What to do after BA English?' We have the reply for you. Since social media has become a big part of our lives, after completing BA honours in English you can pursue it professionally too. Since you are well write and can read just as well, you can mix these skills to market different brands to netizens. Additionally, this one will come easy to you if you are already addicted to the social media,.
13. Civil Services
Yes, for Civil Service Examinations you can prepare and sit too. Actually, your BA English honours study can assisstance you with your civils too, as civils don't just check your knowledge base, but also test on a particular topic or issue what opinion you hold, and the way you frame your answer makes all the difference. So your skills of writing can really make or break it for you!
14. Law
Yes, if that is where your interest lies you can even take up law. Actually, to become a Professional Lawyer you do not need to study for five years because you already have a graduate degree, but can instead go for a three year course. After BA English and a Law Degree this will make a great career option.
15. Event management
All around us there are several events happening. You can find sponsors for such events, organise such events, market them to various people and make a lot of money and have even more enjoyement doing all this. You can either opt for an Event Management Course or As per your interest from Bollywood to Corporate etc, you can directly apply with an event management company. Preference is given to those people who can speak and write well.
16. Translators
After BA English one of the well-known jobs is that of a translator. For this job you can take it up get paid really well. Since you are already proficient in the English language, all you require is to learn another foreign language (if you don't know one already) and work for the embassy or take up any other translator jobs.
Average Salary Based on Job Positions for BA English Honours Course:
The average salary for the various jobs under BA English Honours is given below:
| | | |
| --- | --- | --- |
| S.No | Job Title | Average Salary |
| 1 | Assistant Manager, Customer Service | INR 3,87,765 |
| 2 | Secondary School Teacher | INR 2,77,432 |
| 3 | Marketing Manager | INR 8,21,234 |
| 4 | Assistant HR Manager | INR 4,77,556 |
| 5 | Corporate Trainer | INR 5,39,335 |
| 6 | Copywriter | INR 2,65,435 |
| 7 | Technical Writer | INR 3,87,614 |
Summing Up
In your Career Journey an English Degree may just be the perfect stepping stone, if you have the right ability to understand and reason for it. So explore, research and if everything adds up, dive in!
Rest assured, it will open your mind up to a range of possibilities and change your perspective of the world.