Topic We Cover: Why Students Prefer College Counselling
1. WHY STUDENTS PREFER COLLEGE COUNSELLING?
TO REDUCE STRESS LEVEL
TO MAKE A COLLEGE WISH LIST
FINDING COLLEGES AND COMPARING THEM
CHOOSING THE RIGHT COLLEGE
HELPING A STUDENT RISE
2. DUTIES AND RESPONSIBILITIES OF COLLEGE A COUNSELLOR
ADVISING STUDENTS ABOUT THE ENTRANCE PROCEDURE OF COLLEGES
ASSISTING IN COMPLETING THE DOCUMENTATION REQUIRED FOR ADMISSION PROCEDURE
CONDUCTING MEETINGS AND COLLEGE VISITS
FACULTY
SEATS RATIO
STUDENT TEACHER RATIO
PROFILE OF ALUMINI
LABORATORIES
ACCREDITATION
DIVERSITY
ACADEMIC REPUTATION
GRADUATION RATE
PUBLICATION AND CITATION
RESEARCH AND DEVELOPMENT
INTERNATIONAL FACULTY
INTERNATIONAL STUDENT RATIO
FOUNDATION OF THE UNIVERSITY
SPORTS
College time for every individual is such a time which is very crucial and which is filled up with lot of excitement, various challenges, and study pressure. Along with the wonderful experience of the college students also have to deal with stress and difficulties. But if students get some Counselling about the Colleges, then the hardship that the students face may reduce to a great extent. College Counsellors can guide a student properly and in a rightful direction so that the students can spend the college years with happiness, peace and content.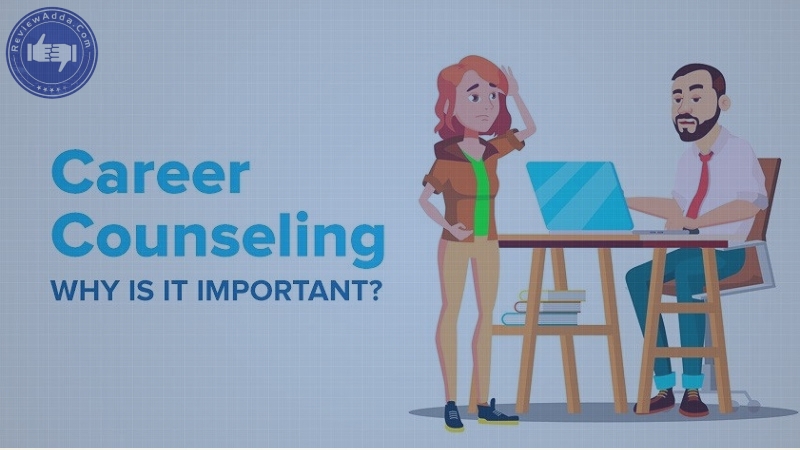 Students dream of taking admission to good college through which they can fulfil all the dreams of their life. But students and the parents both are unaware of the options which are available. Experts such as College Counsellors are able to easily recognise and quantify the individual's strength, interests, and talents. These counsellors help the student in finding the appropriate college, keeping various factors in view.
College counselling by these experts reduce the cumbersome process of deciding between various colleges, Admission Procedure, etc. And so now-a-days it has become must for students to take college counselling before they apply for any college and course.
WHY STUDENTS PREFER COLLEGE COUNSELLING?
Through College Counselling students attain specialised information and knowledge about the available Career Options. Students are able to identify their strengths, capabilities, abilities, interests, requirements and talent and according to the guidance of a college counsellor. They are able to identify the best suited college/university where there are maximum chances of admission and which will be best option for the student. Counsellors also motivate the students through their inspiring stories and examples, practical strategies, Time Management Tips, and words of encouragement. Some of the reasons because of which students prefer college counselling are:
1. TO REDUCE STRESS LEVEL
The stress level of students and applicants is generally very high. Students are worried about the admissions and they are confused and stressed. College Counselling helps in reducing this stress level which students are going through. College Counsellors Guide the students towards the correct path and share the stress of the students.
2. TO MAKE A COLLEGE WISH LIST
Every student has a dream, a wish about his career and the college. When students shares their goals during the College Counselling, the experts then help the students to figure out what actually a student is demanding. Counsellor then shortlist such colleges which are best suited for a student in terms of factors such as campus, culture, academics, financial aid, etc.
3. FINDING COLLEGES AND COMPARING THEM
For any field, any degree or course there are hundreds of colleges which are available. College Counselling Aids in finding appropriate colleges, comparing among them and selecting the most apt option from them. Counsellors prove to be beneficent when it comes to narrowing the college list of most appropriate colleges.
4. CHOOSING THE RIGHT COLLEGE
Through counselling students are able to make a Right Application Strategy for Colleges. The counsellor helps in comparing between different colleges and helps a student in selecting the right college.
5. HELPING A STUDENT RISE
A lot of competition exists between colleges and students have to find the best college from hundreds of options available which will be the best suitable option for them. The counsellor will guide you considering various factors in view and will simplify things helping you to rise from stress and making the whole Procedure of Admission and research easy.
DUTIES AND RESPONSIBILITIES OF COLLEGE A COUNSELLOR
College Counsellor guides a student throughout the entire admission process, finding a suitable college which provides the desired course to student, helps in fulfilling the mandatory entrance requirements for getting admission. Their responsibility ranges from writing recommendation letters to the colleges, contacting the admission offices of colleges, to providing detailed information about the specific college that students are considering. Let's discuss about the Duties of a college counsellor:
1. ADVISING STUDENTS ABOUT THE ENTRANCE PROCEDURE OF COLLEGES
Applying to colleges is a daunting procedure for students and parents. They are confused where shall they apply and what shall be the best option for them. Counsellors are responsible to explain the entire Admission Procedure to the Students and also they shall ensure that the students meet the minimum requirements for academics and registration. The counsellors shall guide about the correct time for applying to the colleges and also mentally assist and prepare the students for the course and college.
2. ASSISTING IN COMPLETING THE DOCUMENTATION REQUIRED FOR ADMISSION PROCEDURE
The counsellor provides information such as courses, campus, infrastructure, facilities, student teacher ratio, etc to the students. And assist the students in completing the documentation Required for the Admission and other such documents like financial aid paperwork, recommendation letters, etc.
3. CONDUCTING MEETINGS AND COLLEGE VISITS
Counsellors need to be updated about the requirements relating to admissions, courses and Entrance in Colleges. During counselling of students counsellors can either help in conducting the meeting of student and the college admission staff or also can directly aid students in visiting the college and campus and gathering information about it. Through the meetings and visits students can get to know what actually the college has in its basket and whether it will be suitable or not.
Counsellors also have communications with College Admission Staff, financial aid departments and so they can easily support students who are confused and guide them towards an accurate path. Counsellors develop such programs for parents and students which support them in Admission Procedure, scholarships and other supportive procedures. They maintain good relationships with the various college and universities and provide counselling to students of diverse backgrounds. There are various metrics which students consider while selecting a college and the same are discussed with the counsellors. Good counsellors are always updated about the information about the colleges and universities and they help students in short listing the college according to everyone's unique need. Lets discuss about those factors which are to be considered by students and which counsellors also suggest to students for choosing the college:
FACULTY
Academic quality of any college depends upon its faculty. Faculty is the backbone of the college and therefore they shall be Highly Qualified and experienced. Teachers and professors are mentors who prepare the students for career and future life. They imbibe valuable skills and education inside students. Therefore counsellors shall always guide students to such a college where the faculty is good.
Get Updated Review ( Voice Based Alumni Feeback)
SEATS RATIO
Counsellors and students shall always checkout the Seats ratio of a college before selecting it. There are guidelines issued by the UGC for seats and colleges comply with these guidelines. Also if the college increases or decreases the seats then it reports it to UGC as well. Colleges Require Infrastructure and facilities for every seat and so this ratio becomes very important. Students shall inquire about the actual amount of seats a college is offering and how much intake has been done by the college.
STUDENT TEACHER RATIO
Another important factor for the students and counsellors to consider while selecting a college is the Student-Teacher Ratio. It is very important because lower the ratio will be the better it would be. An ideal student-teacher ratio shall be 1:15-20. Then only every student can get the necessary attention from the faculties and students will be more dedicated towards studies. Students shall avoid such colleges where the student-teacher ratio is 1:30.
PROFILE OF ALUMINI
Alumini are those students who have passed out from a particular College or University. So before choosing a college students shall check the profile of the alumini's of that college. If the college and its academics is good then its maximum students which have passed out shall be either pursuing higher studies, working with top multinational companies or would be having a Good Job in Government Sector.
LABORATORIES
Laboratories are very important part of College Infrastructure. Especially those colleges which offer science stream to its students. Laboratories shall not be outdated and they should be fully equipped with modern technology and latest equipment's.
ACCREDITATION
Reviewing the Accreditation of a College or university is important. Every student wants to complete its graduation degree from an accredited institution. All well-known colleges generally have accreditation but with smaller colleges or less known colleges this may not be the case. So it is better for students to check before hand and then only take admission.
DIVERSITY
While Checking a University or a College, students and counsellors shall always check the diversity of students. How many international students are there and how many students are there from various other states. Diversity of Students shows that it is famous University which is known for its academics and shall be preferred by students.
ACADEMIC REPUTATION
The academic reputation of the college is very important factor. If the college provides good education to its student and is serious about the academics then it will enjoy a Good Academic Reputation and on the contrary if the academics of a college is not good then the reputation of it among the students and various organisations will be below average.
GRADUATION RATE
The graduation rate of a college shows the actual picture of the college. There is no point to take admission into a particular course or college if a student doesn't completes the degree. So if the college has low graduation rate then students shall not consider it.
PUBLICATION AND CITATION
Publication and citation Filed by a University or a college also depicts its reputation. The amount of publication and citation filed by a university in last three years is a very important factor and shall be considered by students while deciding a college.
RESEARCH AND DEVELOPMENT
Research and Development conducted by a University and the amount of funds that it spends on research and development is another factor that shall be considered by students and counsellors before selecting a college. Those universities which are famous for research and development enjoy a better reputation and attract more students for admission.
INTERNATIONAL FACULTY
The quantity of international faculties in a college shall also be kept in mind while you choose a college. International faculty doesn't only include those professor's who are from another nation but it also includes those who are from India but have an experience of teaching in Different Universities Across the Globe. They have diversified experience of different countries which they can share with students.
INTERNATIONAL STUDENT RATIO
International Student ratio is the ratio of those students who are from other countries. Now, while you consider this parameter it shall be kept in mind that students from developed countries shall be considered when you are calculating the International Student Ratio. Universities which have students from developed countries shall be preferred.
FOUNDATION OF THE UNIVERSITY
The foundation year of the university shall always be considered. All the well known Universities like Delhi University, Mumbai University, Lucknow University are very old and have huge experience of academics and teaching. These Universities shall be preferred on those which have less experience.
SPORTS
Sports are as important as are academics. Sport activities help in rejuvenating and refreshing students mind. Therefore a college shall be such where there are lot of sports options. Students shall definitely choose any sports activity for mental and physical fitness.
There are various other options which students and counsellors shall consider while researching about colleges like Percentage of Women/Girls in a college, Performing Arts offered by college, Patent and Intellectual property Rights filed by the college, its location, infrastructure, hostel facilities, profile of the current students Studying in the College, mess facilities, on-campus life, placements, etc.
Through College Counselling Students get an overview of different factors that are important to be considered while choosing a college. Counsellors provide guidance about the course that will be selected by the student according to his interest, talent and wish. Through college counselling the students get all the information that enables him/her to differentiate and decide what will be appropriate for his/her future and what will be inappropriate.