Topic We Cover: Career Counseling: A guide to a stable career
Counseling in schools
Counseling in colleges and universities
Top career counselors in India
The most cumbersome job is to think about our future. Deciding which stream of studies to continue or Thinking about Your Career Path is a mind boggling challenge. However, there are people who specialize in the domain of counseling and help people overcome indecisive phases.
A counselor is deemed to be a professional who assists and counsels people to prevail during tough situations. Personal problems, path breaking decisions and difficulties associated with a person are some aspects taken care of by a counselor.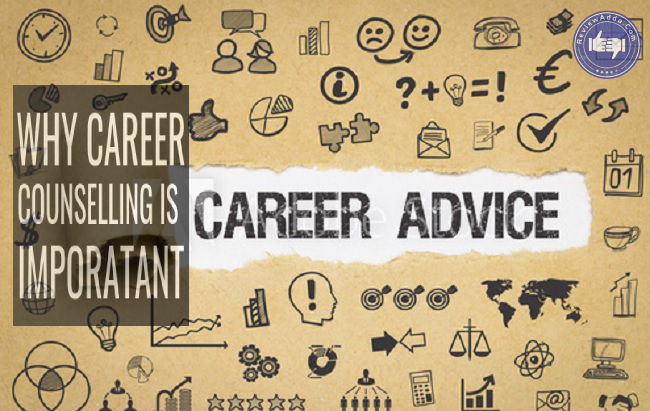 Counselors should usually have a background in psychology as they are required to understand the mental situation of their client before offering them a way out of crisis situations.
The article does in depth research on the roles and Responsibilities of a Career Counselor.
A Career Counselor is required to provide solutions to people interested in better study and career related opportunities. Further, they help one to seek the preferred means of comeback in the professional domain.
Career counselors help people understand their strengths and weakness while evaluating their qualifications and experience in a wide perspective. Career Counseling is provided in groups or on the individual level.
A counselor helps one to gauge proper placement possibilities along with educational opportunity as discussed above.
Various certificates are provided on the national and international level as far as counseling is concerned. However, it is not necessary to have a specialized degree regarding Career Counseling.
Get Updated Review ( Voice Based Alumni Feeback)


Counseling in schools
Counseling begins from the time one has to choose his/her preferred stream after 10th. Most of the kids run after the Science stream due to better earning opportunities being associated with it. They should however keep their interest, natural talent in mind along with paying attention to the subjects in which they score the best.
Everyone is not made for every stream. Rather, every student has a gut instinct associated with their future career. Most of the students choose their subjects due to parental and peer pressure.
This is where a counselor helps shape the decisions of young minds. A School Counselor helps students choose the stream which suits their strength along with helping with academic decisions regarding colleges and future Higher Education. Further, they also help one in forming decisions for a Stable Career as per natural ability of students.
A School Counselor helps one to come with terms to core curriculum offered in the classrooms, personal/social planning for students, etc. Their job is to provide personal or group counseling to students and help them to overcome their indecisive phase. School Counseling is considered to be an integral part of the education industry and its popularity has expanded over time. Their job as discussed above is to assist students, along with their teachers and parents. A counselor also looks for behavioral changes in students and alerts people if any sort of negative consequences are felt. School Counseling is practiced in large number of countries worldwide and effects are felt in India also. As per CBSE guidelines, One School Counselor should be appointed for every affiliated school.

Counseling in colleges and universities
Say hello to the real world. Now, that you have surpassed your School Education, you need to be prepared for the bigger decisions of life. Aspirations of a good career lead one to choose top notch universities and colleges. During this crucial period, the Role of a Counselor is of vital importance.
Students of various streams are often confused due to the vast options available nowadays. For Science students, the top choices are MBBS and engineering. Even in Engineering, there are several streams such as mechanical engineering, aeronautical, computer engineering, etc. New subjects like robotics also appeal to students a lot. What options are available for engineering students who do not get admissions in the legendary IITs? One needs to consider several ways and means to achieve their dreams and the role of the counselor is handy in this aspect.
Similarly, commerce students usually prefer a Chartered Accountancy or Computer Secretary course. But, they can also pursue CA along with a Graduate Degree in Commerce, (B.Com).
Lastly, there are the arts students who are usually advised to study literature, languages, media studies or law.
There are also students who gain admissions in colleges through sports or extra-curricular quota. Such students require a lot of support as colleges make them undergo stringent selection procedures.
Choosing the right colleges and universities which offer students favored subject and constitute awesome faculty are uphill tasks for both students and parents. Presence of a counselor in such a situation soothes their mind and help them undertake decisions via a positive outlook.
A lot of students desire to pursue Master of Business Administration later in life as they want to head organizations as CEOs or directors. A counselor needs to make them realize the no. of years they need to work after graduation before pursuing MBA from top ranked institutions. Further, there are various specializations in the MBA stream and the counselor needs to gauge students attitude and strengths before advising them to start Preparing for MBA.
Many students aspire to pursue their studies abroad. Helping them navigate through the tough route of foreign admissions requires a lot of excellence. Students need to be told about the importance of TOEFL, GMAT and other international standard examinations.
Parents and students usually lack specialized knowledge of different available options and the stressful process of admission sometimes leaves them demoralized. Admission counseling is considered to be a vital step towards career counseling. Admission counselors have complete knowledge the merit scale required in several prominent institutions, admission criteria and other aspects. Thus, their services are highly desired.

Top career counselors in India
Mr. Jitin Chawla is a prominent Career Counselor and educationist who conducts regular shows on various news channels such as CNN-IBN, NDTV, Delhi Aaj Tak, Headlines Today, etc. Further, he consistently writes columns in several newspapers and magazines like the India Today, Aspire, Outlook, HT and Times of India amongst others. Mr. Chawla is the Director of the Center for Career Development and the organization conducts regular workshops and career fairs for students, teachers and parents.
Apart from Jitin Chawla, some other leading career counselors of India include Kusum vig, Kum Kum Tandon, Dr. Sanjib Acharya, Pervin Malhotra, Zubin Malhotra, Shaila Devi, Irvin Jackson, Dr. Anupma Maheshwari and Meghna Mukherjee.
Counseling is a specialization which requires hours of hard work and too much mental stress. A counselor needs to soak the pressure felt by the client in order to provide the best available results. Counselors are required to delve deep into the personal lives of their clients and this requires loads of concentration. Thus, a counselor needs to be very strong on the mental front.
Students should however stay clear of fake Admission Consultants who offer admissions in average or poor institutions in lieu of money. A student who does not score well in his/her XII boards can fall prey to the clutches of such people. Sometimes, they also provide free admissions but a student should not fall in such traps. Its imperative to think that no one does anyone a favor in the modern competitive world. Such fake consultants usually receive their share from substandard colleges. Students future, however, can be ruined as such colleges are not provided affiliation by UGC or other respected institutions. Such Admission Consultants are part of the black market being run in the education arena.
Its important to choose your path wisely and trust the best available people. Do proper research before consulting any counselor as a wrong decision can wreak havoc with your careers.