Topic We Cover: Top Fashion Designing Colleges in India
1. Vocational Studies in India
2. Fashion Designing
3. Types of fashion designing
4. The hubs of the fashion industry
5. The rising popularity of the fashion designing course
6. Some points to remember before pursuing a career in fashion
7. The difference between fashion technology and fashion design
8. Top Fashion Designing Colleges in India
9. The Factors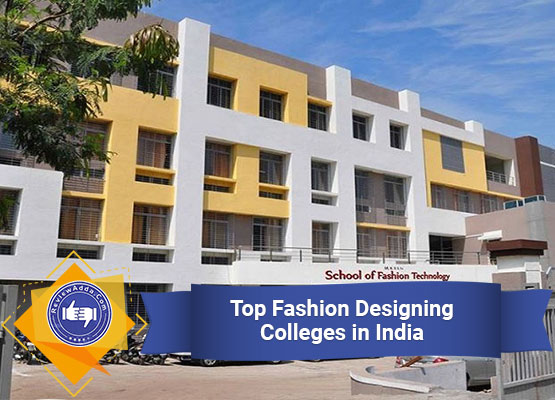 SOFT Pune is one of India's most renowned colleges for fashion designing studies
Fashion occupies a high level of ubiquity in every aspect of our lives. We as regular people understand fashion to be analogous term for every passing trend in clothing, footwear and even technology.
In reality, fashion and fashion designing is a much more layered subject with a wide set of its own nuances and intricacies.
While we will discuss the inner-workings of fashion designing, it is imperative to first understand the role of Vocational Studies in India.
Vocational Studies in India
The past few decades have seen an incessant focus of the education sector on regular degree courses and the glamour associated with them. The reason behind this exodus of vocational courses has been many. Besides being much more rudimentary and niche-based, the power of negative perception has been a major reason behind the fall of the Cocational Courses.
There are things known and there are things unknown, and in between are the doors of perception
The power of negative perception has driven Vocational Education to the bottom in India. Rakesh Dubey, the manager of a manufacturing unit in Ghaziabad explains the consequences of this incident. In the manufacturing world we have a saying, There is a task for every tool and a tool for every task. Rather than promoting the value of hard work and job-oriented learning, we have strayed away from normalcy
The point Rakesh makes is simple. As a society, we are slowly becoming more and more engrossed with perceptive dynamics rather than focusing on working hard and earning an honest day's living. I myself started out as a technician with a mere training certificate. Twelve years down the line, I'm managing the whole shopfloor on my own without a fancy B.Tech or MBA degree
Rakesh even gave the example of his younger brother who chose to do a B.Tech from a private engineering college in Noida rather than a simple training course. He was adamant. The fees was a very steep considering the situation of our family, but he refused to budge. We took a loan to finance a part of his fees'
His brother couldn't find a job after graduation until Rakesh himself helped him out. The college promised 100% placements. When the time came to deliver, they college had a bagful of excuses ready. If a student from a middle class family cannot get admission to a government college, there is nothing better than a traditional vocational course. Besides learning the ropes of the job, one learns the true meaning of hard work. Expensive B.Tech degrees are for rich people'
Rakesh preaches an old, but timeless lesson in financial awareness and value. Vocational education is a much better option for a family with lesser means rather than getting burdened in debt with an education loan for a B.Tech degree
The Industrial Training Institutes (ITIs) are Indias largest institutions for vocational education. Its centres are spread across various cities in India providing courses in a number of fields such as electrical maintenance, machining, weaving, fire safety patrolling and many more.
Fashion Designing
Throughout the history of the written word, defining art and artistic processes has been a dangerous task to takeover. After all, how can words do justice to the serenity of Mona Lisa or the magnanimity of Taj Mahal?
A similar artistic pursuit is fashion designing. In bare words, it is the use of aesthetics and natural beauty to portray clothing lines and accessories.
As mentioned before, words do not to justice to the art.
With the advent of the internet and social media, fashion has taken on a much more dynamic character. The demand for advancement and the habit of procurement has driven the clothing industry to its pinnacle in India. The ubiquity of online shopping has further aided this meteoric rise to reach unfamiliar territory in terms of revenues made and profits gained.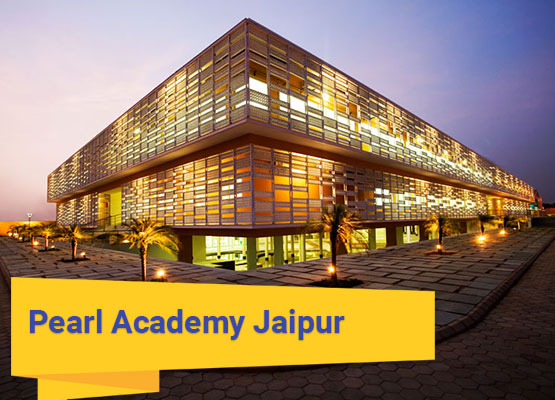 Pearl Academy Jaipur was the second campus of the institution after the success of its Delhi campus
Types of fashion designing
At its roots, fashion designing is segregated into three categories
1. Haute Couture
When a fashion house designs and manufactures a garment for a particular customer based on his/her requirements, the process is said to be on a haute couture basis. This method of functioning was prevalent before the 1950s when clients used to throng to fashion houses to get personalized garments made.
As profit margins on these pieces began to dwindle later in the century, fashion houses stopped focusing their resources on haute couture. The best fashion houses in the world still do follow the haute couture doctrine for special clients, not for want of profit margins but for pride and prestige
2. Ready-to-wear
Ready-to-wear is essentially releasing a limited number of garments into the market of high quality to keep demand and prices high. These garments are the ones presented in Fashion Weeks which take place in cities around the world, usually twice a year. Garments are made using high-end fabrics and great care is taken to maintain the quality and texture of the product.
3. Mass production
The biggest market for the fashion industry remains the mass buyers. This demographic includes the regular customers who do not have the propensity to spend vast sums of money on limited edition clothes.
The hubs of the fashion industry
Fashion may be an object of fascination in every corner of the world, but its showcase locations include four cities; Paris, Milan, London and New York. There are other countries such as Belgium, Japan and Germany who have their own well seeped roots in the fashion industry, but the cities mentioned before hold much more clout and clamor.
Though Europe and the US are the undisputed consumers centres of this industry, their manufacturing hubs are located on the other side of the globe. China and Bangladesh are the largest manufacturing hubs for fashion labels around the globe. Other mass producing centres are located in India, South Korea, Spain, Brazil, Philippines, Malaysia, Indonesia and Germany.
The rising popularity of the fashion designing course
While traditional vocational courses have seen a downfall of sorts, more and more students have begun considering fashion designing as a full time occupation by taking it up as a major in college. Fashion designing courses have become a widespread phenomenon with many government and private colleges opening up to the growing industry.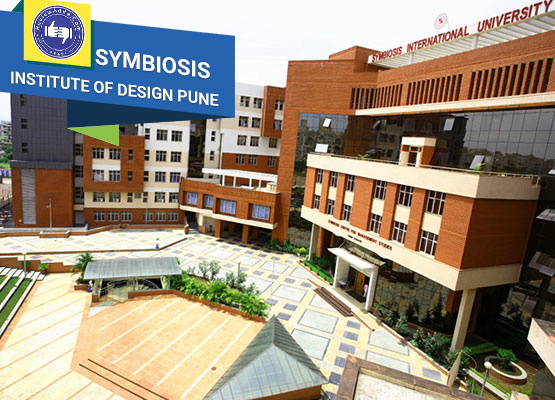 Symbiosis has become a major player in the education sector with roots seeped in management, law and now design
The establishment of NIFT in 1986 was brought about to teach a more formal and surgical approach to enter the fashion industry. 21 years down the line, 16 NIFTs have subsequently been commissioned to meet the demand for well qualified and industry-ready professionals. Many renowned names in the fashion industry such as Manish Arora, Sabyasachi Mukherjee, Nikita Anand, Neha Sharma and many more are the alumni of NIFT.
Taking cue from NIFT, some private universities such as Amity and Symbiosis have also started offering fashion designing courses as an alternative to the NIFTs. Other colleges established specially for Fashion designing education have also gained a lot of traction amongst fashion designing aspirants. Fashion designing colleges will be ranked in detail later in the article.
Some points to remember before pursuing a career in fashion
The working of the fashion industry is very different from the usual corporate office culture ingratiated in major conglomerates and corporations.
Nothing but pure hard work, grit and determination works in the fashion industry. Mentioned below are a few questions you need to ask yourself before delving into the chasm of the fashion industry.
1. Do you have the nerve to succeed?
It is a legitimate question. While in a quotidian IT job you can fly below the radar with half-hearted efforts and still take home a hefty sum of money, such an idea would be deemed a travesty in fashion houses.
Working at a fashion house will test your patience and endurance more than you might have previously imagined. There will be no fixed hours of working, no paid leaves to let your hair down or a regular good night's sleep for that matter. Your early days working at a fashion house out of college won't be spent on designing and creating, but running endless errands and performing chores you will be overqualified for.
This stage of your career in the fashion industry will be the most crucial. You can either keep your head down and grind out the initial period or give up and choose a different profession.
To rise in this industry, you will need to be patient and wait for your opportunity to come by. If you can keep your nerve, the ticket to the higher rung will surely arrive.
2. Do you feel the pain enough?
For some, success is an option. For some, it is a necessity.
If you belong to the latter, congratulations! You are capable of becoming a successful fashion designer.
Success requires sacrifice. To succeed, you will have to abandon your comfort zone and become ready for battle. So, the question arises again, do you feel the pain enough? Does the need to succeed drive you bonkers every morning? Does it keep your eyes wide open every night you try to sleep?
If the answer to all these questions is yes, you will become a renowned fashion designer!
3. Do you have the tools to succeed?
Hard work is necessary, but without talent it is nothing but a grunt. Before dashing into the fashion industry, make sure you have the right set of skills to succeed in the business. Compare your portfolio with your peers to gauge where you stand.
There is no way you can reach the top of the food chain in the fashion industry without having a certain amount of raw talent and creative flair.
The difference between fashion technology and fashion design
A source of a lot of confusion has been the perceived ambiguity between fashion design and fashion technology. Many engineering colleges have started offering B.Tech programmes in fashion technology. To many students looking for a career in fashion designing, this seems to be a way in. In reality, it isn't.
Differences between fashion design and fashion technology is fundamentally similar to the difference between a civil engineer and an architect.
Like an architect, a fashion designer has to use his/her creativity to create innovative clothes, apparels and accessories. A fashion technology expert comes in when the same product has to be produced on a larger scale. His/her main job is to find the right way to produce the products without compromising the quality of the design. Some key differences are listed in the table below.
Factor

Fashion Designing

Fashion Technology

Fundamentals

Focused on designing of clothes, apparels and accessories

Focused on finding efficient ways to handle the manufacturing aspect of the industry

Orientation

Creative

Technical

Eligibility

Candidates across all field of study are welcome provided they have the right temperament and a bright creative side

Preferably B.Tech in manufacturing related stream such as mechanical, textile or fashion technology

Functions

· Analyzing consumer behavior and trends

· Designing clothes, apparels and accessories

· Knowledge of different types of fabrics and their respective properties

· Knowledge of color combinations and texture

· Finding the most efficient method for mass production of designs made by fashion designers

· Knowing the working process of different fabrics

· Ingratiating principles of quality management

· Managing staff on the shopfloor
Top Fashion Designing Colleges in India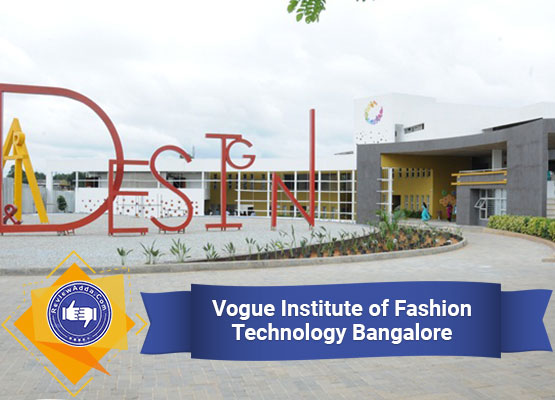 Vogue is one of the most popular names in the fashion industry, and so is the college in its name in India
Taking a leaf out of the success of NIFTs in India, many private colleges have started to offer full-time degrees and diplomas in fashion designing. This has made the task of choosing the right college even more difficult for candidates.
This given rise to the need for fashion design colleges' rankings. Not only do these ranking serve as indicators of the top institutions for learning fashion designing, but also provide the necessary factors of differentiation between two similar institutions.
Before delving into the factors used to rank these colleges, we need to define why government colleges such as NIFTs and NIDs are not on the list.
For any serious fashion designing aspirant, the popularity of the NIFT and NID is palpable. They know everything about these colleges, from the admission procedure and fees to the placement record and college perception. Populating a rakings list with colleges students already know about isn't the wisest course of action. This is the reason why the rankings contain only private colleges about whom the aspirants may not be clear on.
Get Updated Review ( Voice Based Alumni Feeback)
The Factors
The factors which have been taken into consideration for ranking the top fashion designing colleges in India have been listed below.
1. Industry integration
Being a job-focused course, it is necessary for colleges to be well-knit with prominent fashion houses to ingratiate practical aspects of the fashion industry into the curriculum. Unlike other courses which can afford to be theoretical to a greater extent, colleges offering fashion designing courses must always seek to evolve with the changing dynamics of the fashion industry.
2. Affordability
A degree is fashion designing isn't similar in any way to a B.Tech or MBA in terms of immediate monetary returns. While engineers and business executives start getting heavily compensated from the beginning of their career, fashion designing graduates have to earn their spurs in their fields before commanding a high pay package. Thus, spending a colossal amount of money in hopes of immediate remuneration after graduation isn't the ideal way to approach design fashion designing studies.
3. College perception
Perception is often a double-edged sword. While it is an excellent indicator of college's overall performance, it can also be extremely deceptive of not considered along with other factors. Thus, it is vital to analyze perception as one of the key factors and not the sole factor of a college's value.
4. Student quality
Fashion design is essentially a creative form of dissertation requiring unhinging focus on enhancing innovative thinking. A great way to inculcate this habit in a college is to increase the quality of students being admitted to the college. The only way to control this is by placing a very strict admission procedure.
By learning with the best talents in fashion designing in India, students can be stimulated to further improve their own grasp in fashion studies and understand the innerwokings of the fashion industry.
Top Fashion designing colleges in India are ranked below
Ranking

College/University

Course type

Industry Integration

(out of ten)

Affordability (out of ten)

College Perception (out of ten)

Student quality (out of ten)

1

· UG Fashion Design

· UG Fashion Styling and Image Design

· UG Pathway Fashion and Lifestyle Business Management

· UG Fashion Media Communication

9.4

8.0

9.0

9.2

Many prominent fashion houses play a role in shaping curriculum of college

Very expensive compared to other vocational courses

College perception regarding fashion design studies is impeccable

Student quality is excellent with very dedicated students taking admissions

2

UG Fashion Design

9.1

8.0

8.9

9.1

Borrows its ties with the industry from the main campus in New Delhi

As expensive as its counterpart in the capital

College perception is slowly reaching the scale of its sister institute in Delhi

Student quality is excellent with a highly specific vetting process during admissions

3

· B.Sc Fashion and Apparel Design

· B.Sc Apparel Fashion Design

· UG Visual Arts Textile Design

9.0

8.5

8.8

9.0

With the Vogue' brand name, one can be sure of ample industry exposure

Affordable compared to other fashion design colleges

College perception is excellent amongst design aspirants across India

Student quality is excellent as admission process is very stringent and intake is capped

4

· B.Des Fashion Design

· B.Des Fashion Communication

· B.Des Fashion Design Continent

· B.Des Textile Design

· BA Fashion International

8.9

8.5

8.7

8.7

Has strong ties to various fashion houses across India

Affordable considering the fees at some other colleges

College perception is banked upon the general perception of Amity University, which is sustainable for now

Student quality isn't as good as some other top design schools

5

· B.Des Fashion Design

· B.Des Fashion Communication

8.5

8.2

8.8

8.5

Industry ties are still nascent as fashion cell is relatively new

Not as affordable as the likes of Vogue or Amity

College perception, like Amity, banks on name of Symbiosis which is synonymous for management studies in India

Student quality isn't as good as fashion department is still in its nascent phase

6

· B.Des Fashion Design

· B.Des Fashion Communication

· B.Des Textile Design

8.8

8.7

8.8

8.8

Industry exposure is ample as SOFT is a well respected college for fashion design

Affordable in comparison to Pearl Academy

College perception is very good amongst fashion design aspirants

Student quality is very good with a systematic plan in place for admissions

7

B.Des Fashion Designing

8.4

8.8

8.6

8.5

Reasonably strong connections with top fashion houses in North India

One of the most affordable colleges for fashion designing in India

Perceived well in North India and some parts of South India

Student quality is decent compared to other lowly colleges

8

B.Sc Fashion and Apparel Design

8.4

8.4

8.7

8.4

Has strong ties with prominent textile designers and fashion industry honchos due its old and renowned name for fashion design studies

Affordable relative to other colleges

Being one of the oldest private colleges for fashion design in India, JD has done very well to sustain its name in a competitive education sector

Student quality is maintained by keeping a cap on the intake

9

B.Des Fashion Design

8.2

8.4

8.3

8.3

Seeks advice from various fashion houses and labels regarding teaching methodology

Relatively affordable for most middle-class families

Counted amongst the best design schools in North India

Student quality isn't as high NIFT or NID, but relatively decent

10

B.Sc Textile Science Clothing and Fashion Studies

8.1

8.6

8.4

8.0

Being one of the oldest design schools in India, JD Birla has always maintained its relations with textile manufacturers and top designers

Very affordable for aspirants from all backgrounds

College perception is decent as it has managed to sustain its name over a long period of time

Student quality is relatively decent

11

· UG Fashion Design

· UG Fashion Styling and Image Design

· UG Pathway Fashion and Lifestyle Business Management

· UG Fashion Media Communication

8.4

8.0

8.3

8.0

Inherits all the connections of the main campus in Delhi

Very expensive compared to other colleges in India

Perception of college is good, but not as impeccable as the Delhi campus

Student quality is good, but not as great as its older campuses

12

· B.Des Fashion Design

· B.Des Fashion Design 3 Continent

8.1

8.5

8.0

7.9

Not as popular amongst textile and fashion circles as the Noida campus

Affordable in comparison to some other colleges on the list

Perception isn't as impeccable as some other top colleges on this list

Student quality is above average

13

· B.Des Fashion

· B.Sc Fashion Design

· B.Sc Cosmetology

7.9

8.5

7.8

7.8

Industrial connections aren't up to scale as fashion cell is relatively new

Affordable when compared to other courses offered at the university

Perception regarding fashion studies isn't as great

Not the first choice amongst fashion design aspirants

14

B.Des Fashion Design

7.6

8.4

7.6

7.7

Connections with fashion houses not as well knit

Fees is much lower compared to the cost of pursuing other courses at same university

Perception isn't of the highest order for fashion related courses

Not amongst the first choice fashion designing colleges

15

B.Des Fashion Design

7.5

8.4

7.5

7.5

College is well known amongst industrial bigwigs for fashion design cell

Fees is nominal compared to courses offered by other colleges

Not as well celebrated for its fashion cell as it is for other courses offered

Student quality isn't the best in India or the region

16

B.Sc Costume Design

7.3

8.7

7.2

7.3

Industrial connections virtually insignificant

Affordable for most applicants

Not known at all outside the state

Quality of students isn't great as the best talents are not aware of the college

17

Indian Institute of Art and Design, Delhi

BA Fashion Design

7.1

8.4

7.1

7.1

Very new on the scene

Affordable considering fees of other colleges on the list

Still too new to have developed a stable perception

Student quality is found lacking

18

B.Sc Fashion and Apparel Design

7.0

8.4

8.0

7.0

Not as famous as the Delhi campus. Still new on the scene

Affordable compared to Pearl Academy

College perception is very stable due to JD tag

Student quality is poor as Mumbai campus isn't up to the scale

19

B.Sc Fashion and Apparel Designing

6.9

8.4

6.9

7.0

Yet to match the levels set by Pearl and NIFT

Affordable in comparison to other colleges on the list

Perception isn't as stable as it needs to be

Student quality is poor

20

6.9

8.3

6.9

6.9

Industry exposure is virtually non-existent

Affordable in comparison to other colleges on the list

Not known outside Mumbai

Student quality is below par when compared to other top colleges on the list