Topic We Cover: Top Indian Universities accept SAT Score
1. What is the SAT?
2. Let's have a look at the universities accepting SAT Exam score for admission
Ahmedabad University
Ashoka University
BML Munjal University
O P Jindal Global University
Shiv Nadar University
SP Jain School of Global Management
SRM University
Azim Premji University
Bennett University
Manipal Academy of Higher Education
Manav Rachna University
G.D.Goenka University
NSIT (Netaji Subhas Institute of Technology)
NIT (National Institute of Technology), Karnataka
FLAME University
M S Ramaiah Univ. of Applied Sci. & more
3. How Indian Universities Use the SAT
Typically, to seek Admission to UG Programs of colleges and universities the SAT is taken in the US. Some colleges in India too, have started accepting SAT Scores because of given the rising popularity of the SAT Exam and its accuracy in assessing college preparedness. In the mid of the year 2018, to provide a platform for streamlining admissions of both Indian and international students through the SAT, the College Board formed the India Global Higher Education Alliance. We expect in the future an increase in the no. of Indian colleges accepting SAT Scores.
What is the SAT?
The SAT Exam is taken by the students looking for admission to UG Programs of various colleges and universities in the US. Among the test-takers, the SAT Exam is Popular it tests the college readiness of the applicants seeking admissions abroad. This influential exam is taken in English, a language understand and well-known by most people across the globe. However, while appearing for the SAT exam, there are points in question that a student, especially one of the Indian origin, be apt to face.
There are India's Topmost Universities or colleges accepted SAT Exam score. If you are willing to get allowed entry to a college of your preference, to prove that you're college material your SAT score is a definite way. Initiating from 2019 to their Undergraduate Programs a number of well-known universities are accepting your SAT scores for admissions, so make sure you understand what your dream college wants.
In a massive pool of applicants, you get noticed only with the help of a good SAT Score. So, if you have not appeared in the SAT Exam to date, then you must attempt the SAT Exam to increase your chances for your dream course in any of the below universities. This prestigious Exam of SAT is conducted four times in a year (May, October, December, and March); as per your test-preparation plan, you can plan to take the SAT accordingly.
Let's have a look at the universities accepting SAT Exam score for admission
Ahmedabad University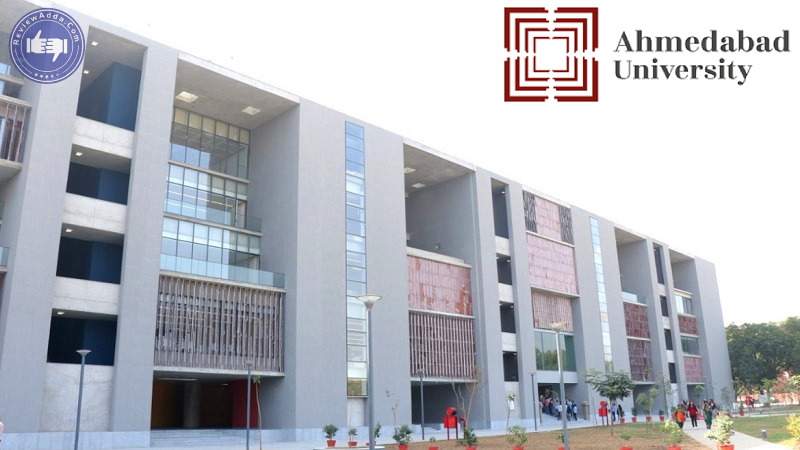 Ahmedabad University is a Private University which was established in 2009, it is a non-profit institution offering a wide range of various, accurate academic courses to enable students to become larger into well-rounded leaders. Ahmedabad University programs include undergraduate, graduate and doctoral studies in areas such as engineering, life sciences, management, arts, and computer science.
In the year 2018, Ahmedabad University announced that for all UG Courses it would accept SAT Scores in order to make the SAT more approachable to students in India, which appears as a definite move from the university.
Ashoka University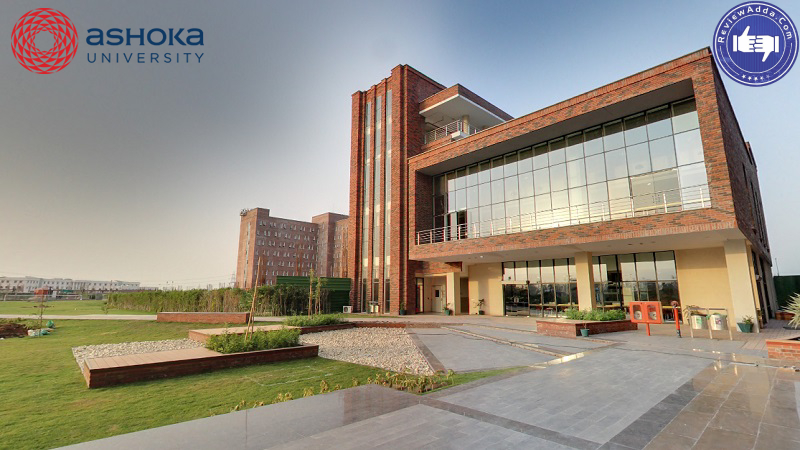 The major focus of Ashoka University is on providing a progressive education and on supporting students to develop into well-balanced individuals who can think critically about problems from numerous outlooks, exchange information effectively and become leaders with an assurance to public service. Students get a world-class interdisciplinary education through UG and PG Programs led by internationally acclaimed faculty.
Undergraduate admissions, Ashoka University get SAT, ACT and AAT's scores i.e. its own entrance test. On the basis of the SAT Scores, the university can give students a Firm Offer of admission. However, for a Firm Offer of Admission, not every student with an SAT Score will be eligible.
BML Munjal University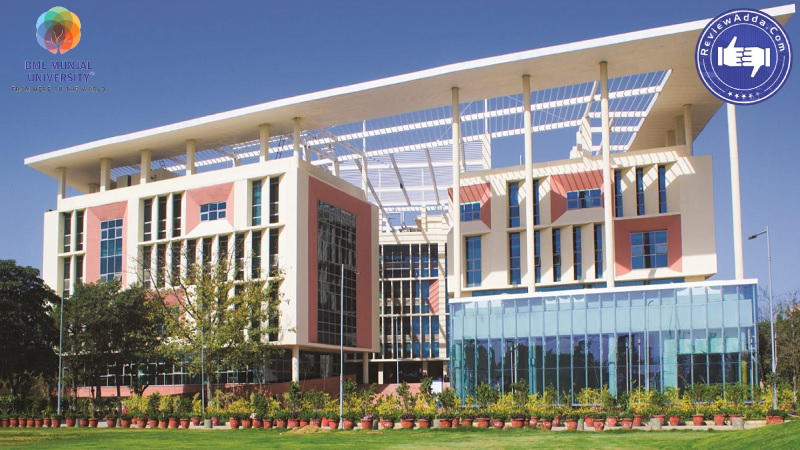 BML Munjal University was established in 2014 and located in Gurgaon. BML Munjal University is a non-profit initiative by Hero Group to offer high-quality undergraduate & Postgraduate Programs such as B.Com (Hons.), BBA, B.Tech, Ph.D., and MBA.
O P Jindal Global University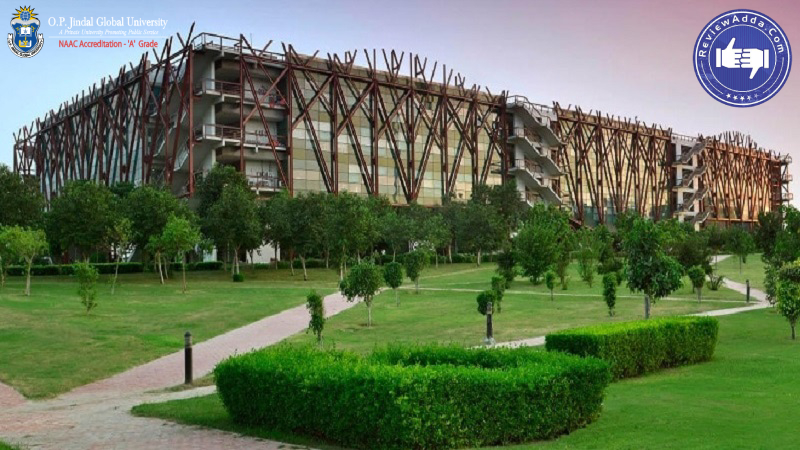 Located in Haryana, India is a Private University. O P Jindal Global University is deeply committed to its core values, it is a non-profit Global University that is inter-disciplinarily and contemporary education, pluralism and religious scholarship and globalism and international engagement. They offer courses in numerous engineering streams such as mechanical, computer science, civil, communication, electronics, information technology, and electrical.
O.P. Jindal Global University has eight correlated schools offering undergraduate, postgraduate and research programs in international affairs, law, public policy, journalism and communication, liberal arts and humanities art and architecture, and banking and finance.
Though the institution primarily requires candidates to take its own entrance exam called JSAT organized by Pearson VUE, students having a good SAT Score can also apply.
Shiv Nadar University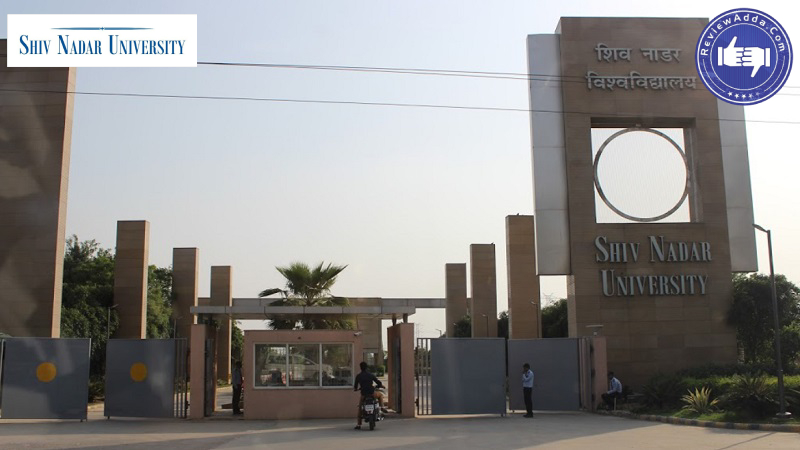 Shiv Nadar University was established in 2011 by the Shiv Nadar Foundation and located in NH-91, Tehsil Dadri, Gautam Buddha Nagar, Uttar Pradesh. Shiv Nadar University spread in 286 acres with the residential facility. Various extra curriculum activities offered by Clubs & forums.
SP Jain School of Global Management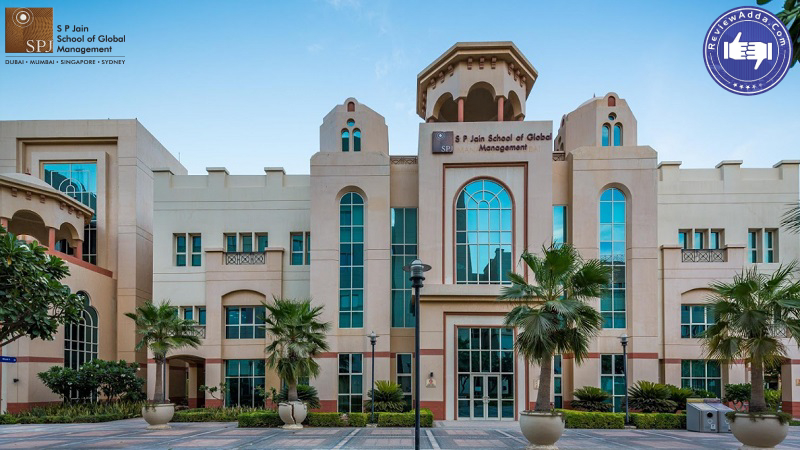 The campus of SP Jain School of Global Management is situated in Dubai, Mumbai, Singapore, and Sydney, it is a Global business school which promotes a multi-country learning model that provides exclusive favorable circumstances for global exposure and experience. All full-time students live and study in a min. of three cities. The school offers various UG, PG, professional, doctoral and entrepreneurial programs in global business and related fields.
Though the inst. requires candidates to take its own entrance exam called SPJMET, students having a good SAT Score can also apply.
SRM University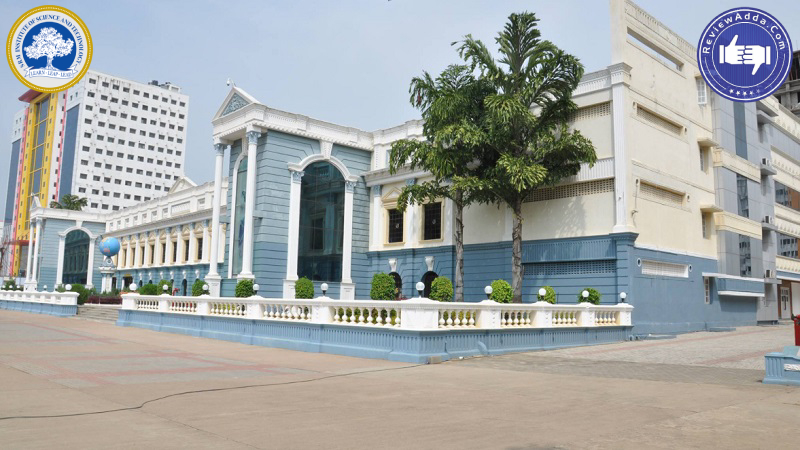 Either through the SAT Score or appear for the SRMJEEE, students can opt to apply which is organized by the SRM University. For regular admissions, the SAT Score will be accepted. For UG Admissions, the cut-off score for the SAT will be in line with the university's shortlisting criteria. For personal interviews, students will be invited after shortlisting for admissions.
Azim Premji University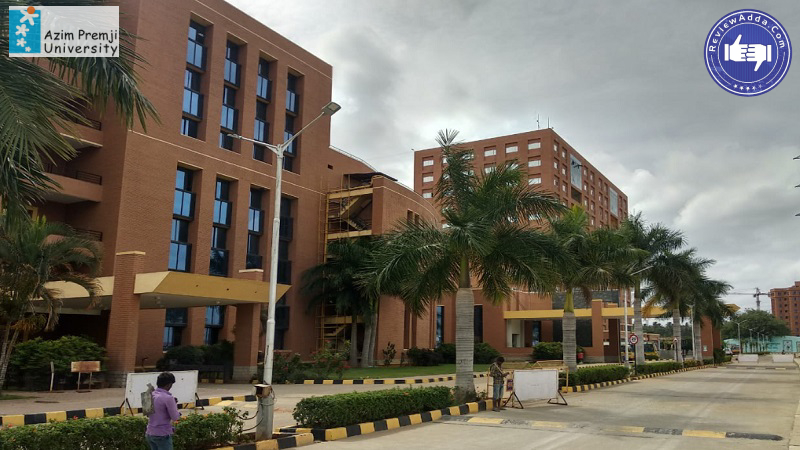 Begin from 2019 admissions, Undergraduate programs the university will be accepting SAT Scores secured in the 2018-19 SAT administration. For both the Early and Regular admission window, the SAT score will be accepted. For the SAT, the university cut-off score will be according to the shortlisting criteria for UG Admissions. For personal interviews, eligible candidates will be directly invited.
Bennett University
For GPA and SAT/ACT scores, the school will have their expected necessities. Please read the admission cut-off provided by the university on their website, In order to assess the likelihood of you getting selected.
Manipal Academy of Higher Education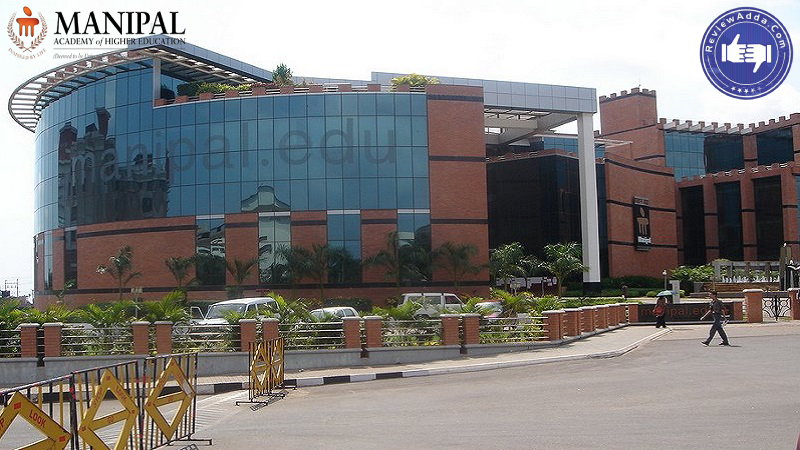 The College offers B.Tech and M.Tech Degrees in various Engineering Streams, including Electrical, Computer Science, Building Science, Mechanical, and Chemical.
Manav Rachna University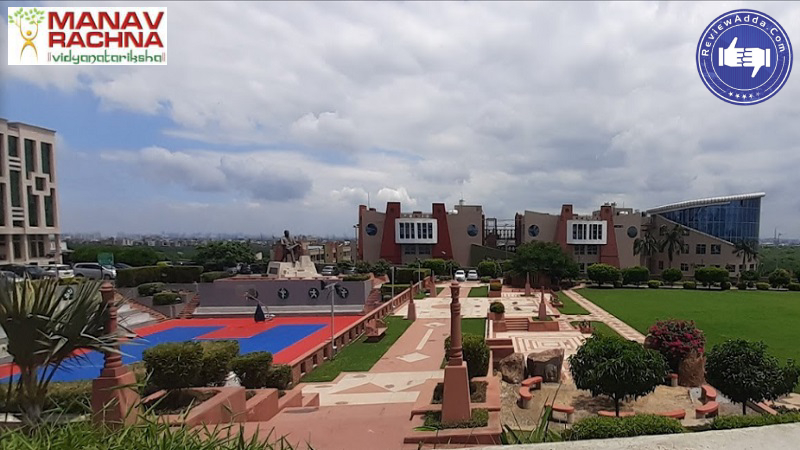 This prestigious university named Manav Rachna University was established in the year 2004. There are Various Courses offered by the university like in Management Programs, Humanities, Engineering, Law , Applied Sciences, and Education. On the basis of a valid score in SAT the selection in B.Tech will be done by the university.
G.D.Goenka University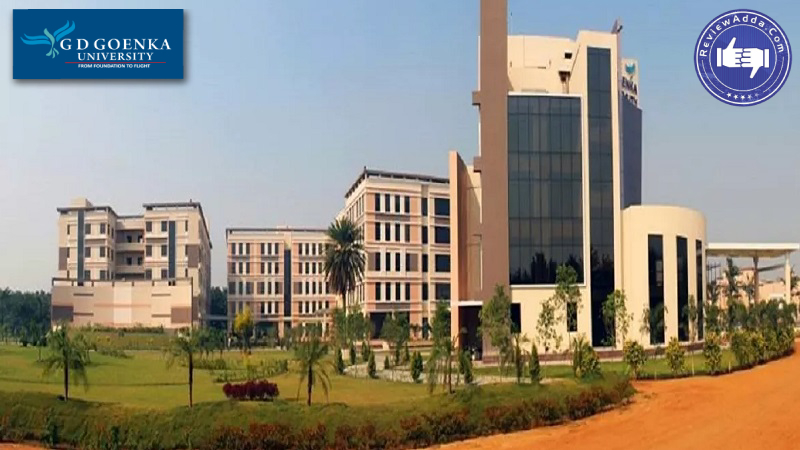 Established in 2013, the university offers Various Undergraduate in multiple streams, including Engineering, Management, Law, Commerce, Science, Education, Hotel Management, Architecture, Design, Pharmacy, Mass Communication, Humanities & Social Sciences, etc.
NSIT (Netaji Subhas Institute of Technology)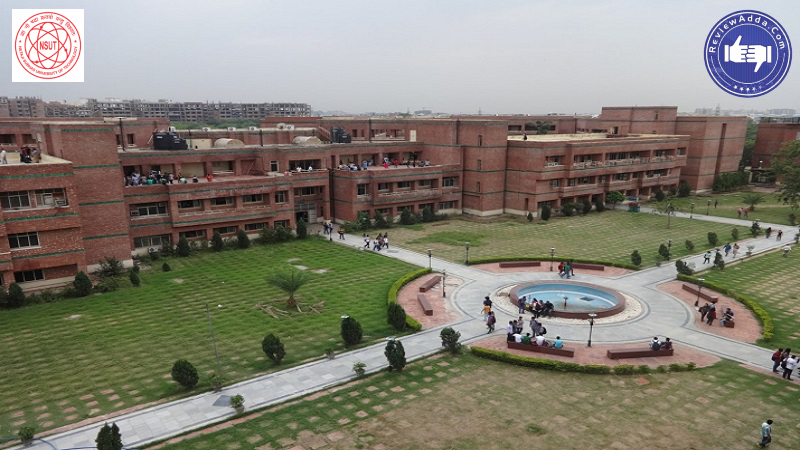 Established in 1983, it is an autonomous institution of the Government of Delhi. At the time of admissions to UG courses, SAT Subject Test Score Card is required.
Get Updated Review ( Voice Based Alumni Feeback)
NIT (National Institute of Technology), Karnataka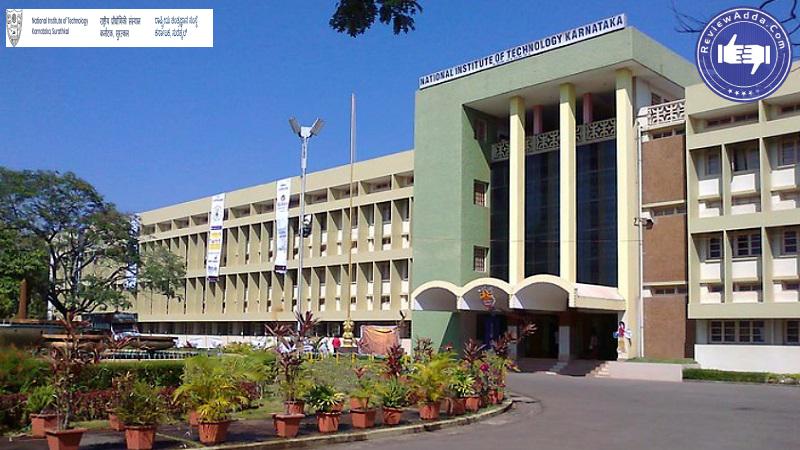 They offer UG Degree Programs, PG and Doctorate (Ph.D.) level. The numerous programs offered are in the streams of technology, engineering, management, and science and IT.
FLAME University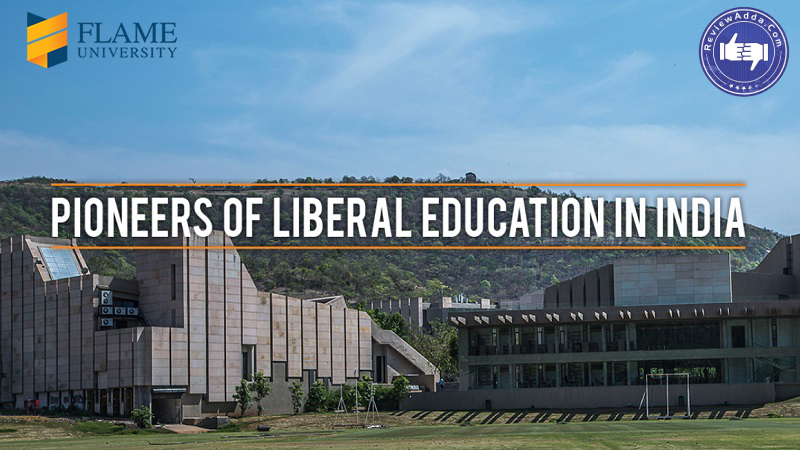 Foundation for Liberal and Management Education University ((FLAME) is a Private University was established in 2015 and located in Pune (Maharashtra). University is affiliated with UGC, AICTE & NBA. University offers a wide array of UG & PG Programs.
M S Ramaiah Univ. of Applied Sci. & more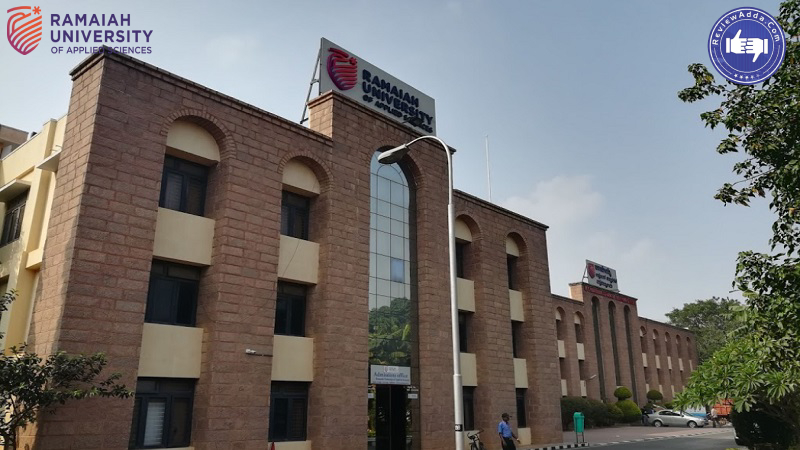 M. S. Ramaiah University of Applied Sciences (MSRUAS) was established in 2013 in Bengaluru, Karnataka. The campus is funded by Gokula Education Foundation (Medical) trust. The University has been ranked as one of the top 100 universities by the NIRF (Ministry of Human Resource Development, Government of India) within two years of establishment.
How Indian Universities Use the SAT
University

SAT (for Indian Residents)

SAT (for Foreign Nationals & NRIs)

Free SAT Score Sends

Scholarship Program of SAT

Full

$1,500
When you apply for admission See at other Indian Universities specific degree programs that accept SAT Scores.
University

Programs That Accept SAT Scores

Ahmedabad University

Bennett University

BML Munjal University

B.Tech.
B.B.A.
B.Sc. (Economics)

Gandhi Inst. of Tech. and Mgmt. (GITAM)

All B.Sc./B.C.A./B.E.M. programs
B.Phama
All B.B.A. programs
B.Com. (honors)
All BA programs

M.S. Ramaiah Univ. of Applied Sci.

B.Tech.
B.B.A.
B.Pharma
Pharma D.
B. Des.
B.H.M.
B.Sc. (honors)
B.Com. (Hons)
B.Sc. (Bio-Tech)
B.Sc. (Food Processing and Technology)
B.Sc. (Dialysis Therapy Technology)
B.Sc. (Medical Radiology and Imaging Technology)
B.Sc. (Cardiac Care Technology)
B.Sc. (Sports and Exercise Science)
B.Sc. (Optometry)
B.Sc. (Operation Theatre Technology)

Manipal Academy of Higher Education

B.Sc. (Exercise and Sports Sciences)
B.Sc. (Health Information Management)
B.Sc. (Medical Imaging Technology)
B.Sc. (Perfusion Technology)
B.Sc. (Renal Replacement Therapy & Dialysis Technology)
B.Com. (Professional)
B.Com. (Business Process Services)

OP Jindal Global Univ.

SVKM's NMIMS

Engg.
Liberal Arts
Maths
Economics
Commerce

Symbiosis International (Deemed University)

Vellore Inst. of Tech.

All except Engineering, Law, and Architecture programs
With your SAT Scores, if you are applying for your dream course in one of India's well-known colleges. Please check the eligibility criteria in the admission prospectus of these universities before you act.
If this article has helped you plan further for the SAT Exams 2020, be sure to share it to help others who might be seeking to take the exams.