Topic We Cover: Why Kota is Famous for IIT Coaching
A. These are the Top IIT Coaching in Kota
1. Bansal Classes
2. Allen Career
3. Nucleus Education
4. AskIITians
5. Resonance
6. Vibrant Academy
7. Aakash Institute
8. Career Point
9. Motion Academy
10. Rao IIT Academy
11. Narayana IIT Academy
12. Gravity Orienting Intelligence
13. Aspire Career Academy
14. Sigma Institute
15. Ables Education
B. Conclusion
Are you one of those who strive to get into one of the IIT Colleges from your childhood? Those who stood erect to be a part of any IIT College? Then this one is perfect for you! Ever since we were kids, we all had this vision in our eyes, to get selected in any IIT college and to work in the best companies around the globe. You will coincide with me when I say, IIT exam is mentioned as one of the toughest and Most Influential Exams in India. For preparation, you have to study very hard. You need to take coaching or prepare through self-study. So, if you are seeking taking coaching institute then, to make this dream a reality Kota is the first place that comes in everyone's mind.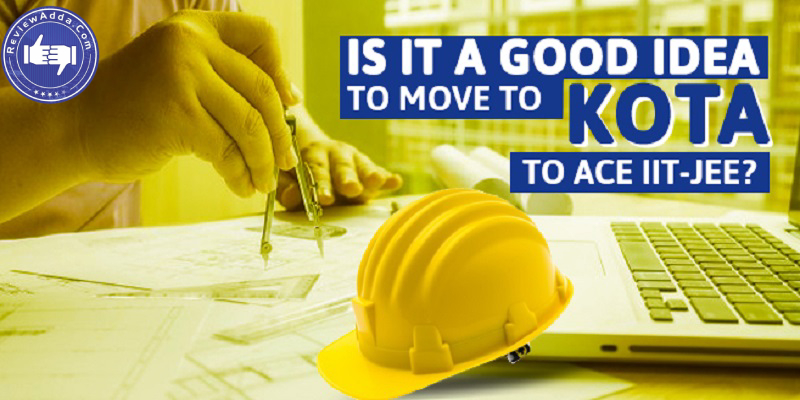 One of the most prestigious top-grade pre-engineering examinations is IIT-JEE (Mains and advance) given by the aspirants. To get intelligent minds, every year IIT organizes Joint Entrance Exam (JEE) in two phases- JEE Mains and JEE Advanced. It is tough for students to pass both the exams to get a seat in IITs. It is one of the nation's toughest undergraduate tests, and passing this exam successfully would lead you to a fruitful entrance in the Most Prestigious Engineering Colleges, research colleges, and scientific inst. in the country including IITs, NITs, IIITs, ISRO, IISERs, and all other prime institutes that consider its scorecard.
Now, when it comes to seeking the Best IIT-JEE Coaching Institute in Kota, students are having a lot of options. And, sometimes these options put the students in a dilemma. We all have a long list of IIT-JEE Coaching Institutes, and selecting the best among those is like "sailing in the ocean in search of Brink". After taking feedback from hundreds of students and various experts related to IIT fields we have sorted out that Kota is Best in IIT coaching.
You can select the Best Coaching Institute for IIT in Kota and prepare for JEE in the best possible way. For writing the entrance exam, there are both JEE Main and JEE Advanced coaching centres in Kota that prepare students.
We also provide you all contact details including phone number and address of the Top IIT Coaching Institutes.
So without wasting any more time, let's just simply get 'Which is the Best IIT JEE Coaching in Kota?'
These are the Top IIT Coaching in Kota
1. Bansal Classes
Well, Bansal Classes is one of the renowned names in Kota. Bansal classes are one of the Oldest Coaching Institutes for JEE in Kota, providing Top Coaching Classes to students since 1984. Most likely, this institute is on the top of the list of favorites of every student. In the past 16 years, they have achieved 5 times AIR-1 which is tremendous. This Institute has given over 20,000 selections in JEE which makes this institute one of the most known for IIT-JEE Coaching.
The name of Bansal Classes has spread over not only in Kota but know it's known in various other parts of the country. They have well-experienced faculties could be a great mentor for any student. For every subject, it has some of the best professors, working hard to make students know the concepts.
They also provide online coaching to those students, who are unable to make it to Kota. Every year Bansal Classes prove its league by producing rankers in JEE. In Bansal Classes, every teacher handles the students as per their needs and requirements. The students are molded in such a manner that they can handle the pressure of JEE and perform well. Students get coaching according to the changing patterns of JEE so that they are ahead of the competition.
Undoubtedly, Bansal classes gave the best students to IITs and NITs. Mr. V.K Bansal, the owner of Bansal classes is best known for his Math classes. He is a great motivator and a perfect teacher. His standards and way of teaching are perfect and best. In the coaching, you get excellence for three elementary subjects i.e. Physics, Chemistry, and Mathematics.
To secure admission in Bansal Classes a student needs to pass the selection test conducted every year for their various one or two-year classroom contact program designed for class XI, XII and XII pass students.
They provide DPPs (daily practice papers) and there is no need to prepare any extra thing to score well in IIT JEE Exams if DPPs solved daily.
They provide perfect study materials. It gave the best rankers to IITs. For IIT JEE Preparation, Bansal is the best choice for coaching. The purpose of Bansal classes is to provide equal opportunities for studying to all the registered students for competitive examination. Bansal has given birth to the best talents as teachers, students, and even the world dominators. So while you have a wide option when it comes to receiving well JEE Advanced Coaching in Kota, Bansal Classes is a definite yes amongst the offline institutes.
The features of Bansal Classes Kota
Flexible learning.
The teaching methodology methods are distinct.
Attitude is positive and dedicated.
Its history and dominance.
It had a highly experienced faculty.
Faculties know how they can raise the level of the students required for IIT.
The teacher support and help the students to overcome the problems.
Supportive and very good administration. They take good care of each and every student who learns how to overcome the fear of weak subject's problems.
Best results in Kota.
Fees details:
2. Allen Career
Allen institute was initiated in 1988 and is well reputed because of its performance and stats, at that time it was the only institute to provide coaching to students in all the subjects consists of Chemistry, Physics, Maths, and Biology. Over the past few years, It has shown excellent results in JEE Mains and Advanced. Over 2000 students of this institute have passed JEE Advanced and more than 25,000 students have passed JEE Mains. Over 1 lakh students are part of the Allen Career Institute.
With back to back success over the years, Allen started online coaching classes to help students, across the globe, to prepare in the best possible way. During the coaching, Allen not only focuses on JEE Exam but also on other prestigious entrance exams too like SRMJEEE, BITSAT, VITEEE, etc. The students who are struggling to cope up with the pressure are also provided with extra classes. Institute will provide you plenty of study materials. To make you feel the part of the institute the teachers will personally solicitude you. The infrastructure of the institute is well designed and one of the best in its class.
ALLEN is a name that gives chances to keep you on a lustrous future path. It is an extraordinary institution that helps flourishing minds achieve their dreams. They want that their students should get admission in a renowned Engineering College. To achieve the goals of their students they actually work very hard.
The most precedent stimulator is their Test Series, to boost up students the way ALLEN organizes regular tests is the perfect way to get active for the respective Competitive Exams. They strictly followed their pre-planned manner to work in this matter.
The faculty at Allen have complete knowledge of their subjects, and they are always ready and eager to solve doubts and concepts of their students.
For the student, there is some need to actively participate at Allen. Apart from that, rest all depends.
on the students as to how they buck up with the Curriculum. Test Series of Allen is actually very helpful to the students.
Allen has a robust reason for Best IIT JEE coaching Institutes in Kota for making out in the list of institutes. Through a proper procedure, Allen has got selected the best and stable faculty. The methodology of teaching strongly focuses on the "Clearing of concepts" irrespective of the student. For every type of student, there are separate batches and proper counseling is done with the student to deeply nourish his or her skills. The key values of the institute which brutally follow are "Sanskar se safalta tak".
Now, if we are going towards the e-courses of the coaching institute, then Allen provides you with everything to improve your learning experience. There are multiple branches for the JEE Coaching Institute all over the city. The teaching facility is out of every bound. Inside the coaching institute, there are sitting areas where the students can sit and prepare for hours after the classes. In case of any doubt, they can make it clear with the help of the teachers sitting on the doubt counters.
Features:
Robust Management System.
Through regular counseling sessions, students get proper to take care.
Student-oriented system.
Stress-Free positive environment.
Indiscriminate teaching.
The test series provided by Allen is very helpful to the students as it comprises questions that are of a level that is equivalent to the competitive exam.
Well-qualified faculty as they have complete knowledge of their subjects.
Organized Orientation sessions in which they told what strategies you would make and what you have done to get sure success.
There is a dress code in Allen which helps students to give their complete attention to studies in spite of fashion.
To clear the doubts of the students' faculty members are always ready, doesn't matter that if it is small or not. To clear all your doubts that are not clear in the class there are Doubt counters also available.
Best results in Kota year after year.
Fees details:
Courses Offered

Fee Range

NURTURE: Course duration is 2 Year for Class XI Students (English / Hindi Medium)
ENTHUSIAST: Course duration is 1 Year for Class XII Students (English / Hindi Medium)
LEADER: Course duration is 1 Year for Class XII Passed/Appeared Students (English / Hindi Medium)

INR 67,000 – 77,000
3. Nucleus Education
Nucleus Education institute is renowned among the students and it's also considered as one of the Best Coaching Institutes for IIT-JEE. The faculty members of this institute are very helpful and friendly. The institute faculties follow a result-oriented approach, and that's why this institute is helping the students for so many years. The content of the institute is thoroughly cherished by the students.
This institute has highly experienced faculty members with a motive of providing quality education to the students and equipping them with enough confidence and knowledge to face all these examinations. The faculty has adopted a result-oriented approach and this is a proven method for yielding some great results in the long run.
To provide individual attention to each student faculty members are specialists in their respective fields. On a regular basis, the study material provided by the institute is updated, keeping the latest trends in mind. Students get to do enough practice with the help of periodic tests which ensures what they learn.
The competitive environment of the institute makes sure that every single doubt gets resolved soon.
Rather than teaching the entire syllabus, this institute focuses widely on precise education. They have successfully proved it with the perplexing result of the pre-foundation classes. That's why the coaching is on the list of the Best JEE coaching institutes in Kota.
Moreover, the study environment of the institute is brilliant. It has doubt counters wherein no time the students can clear there overnight doubts, they get over it. This helps the students in regular preparation.
Features of Nucleus Education Kota
Well-experienced teaching Faculty
Daily Doubt Counters
Test Series on a weekly basis
Scholarships
Flexible and Small Batches
In this course the study material provided is best in the market and on a regular basis it is updated.
To ensure that all the concepts are crystal-clear to students the Institute consists of experienced faculty members who work hard.
Students constantly get motivate to perform more than one another with frequent tests and doubt clearing sessions.
Fees details:
The fee structure of Nucleus Education for XII passed students is Rs.140000/-
Fee Range: Rs. 1,28,000 – Rs.1,40,000
4. AskIITians
This institute was initiated by the two IIT-Delhi Students. The main purpose of this institute was to help the students and provide detailed information & educate them. The purpose of the institute was helping the students so, they can conveniently clear or score good ranks in JEE Exams. They understand the pain of the students, who travel for JEE Preparation to different cities. They wanted to bring coaching to the homes of students so that they don't need to leave their families and work hard in unknown places. Thus a few years ago they initiated askIITians.com, and since then, they have supported many students who realized their dream of getting into IIT.
The Online Classes of the institutes are helping millions of other students and the content is thoroughly cherished by its students. Everything is given online to students, thereby saving the time of the JEE aspirants. Students have the choice to opt from the program of one year, two year and foundation programs. They also have an option to select courses for a single subject like only for Chemistry, Physics, or Mathematics. They provide consistent AIRs to proves their claim of being the best online coaching institute for IIT JEE preparation.
Courses Offered and Fees detail: They offer:
1.Classroom Program of two years for JEE (Main & Advanced) and Other Engineering Exams, which features:
Courses Offered

Fee Range

412 hr Live Lectures
150 hr Live Doubt Removal Sessions
72 hr High Order Thinking Skills
82 hr Chapter Tests (JEE Main Level)
30 hr Unit Tests (JEE Mains Level)
Full Test of 15 hr (JEE Main Level) (PCM)
Full Test of 15 hr (JEE Advanced Level) (PCM)
15 hr SAT Subject Tests (PCM)
PTM of 40 hr

INR 46,000 – 2,88,200
2.Classroom Program of one year for JEE (Main & Advanced) and Other Engineering Exams, which features:
Courses Offered

Fee Range

301 hr Live Lectures
111 hr Live Doubt Removal Sessions
53 hr High Order Thinking Skills
46 hr Chapter Tests (JEE Main Level)
21 hr Unit Tests (JEE Mains Level)
78 hr SA Tests (online+offline) (PCMB)
3 hr PSA Test (School Level)
Full Test of 24 hr(School+ JEE Main Level) (PCM)
PTM 20 hr

INR 46,000 – 2,88,200
Get Updated Review ( Voice Based Alumni Feeback)
3.For JEE (Main & Advanced) Crash Course - 2018, which features:
Courses Offered

Fee Range

170 hrs Live Lectures
82 hrs Doubt Removal Sessions
52 hrs High Order Thinking Skills
80+ Chapter Tests
16+ Part Tests
15+ Mock Tests
80+ Chapters Video for Theory
80+ Mind Maps
80+ Study Planners

INR 46,000 – 2,88,200
5. Resonance
Established in 2001, Resonance is a leading institute known for its result-oriented approach. In the past years, the institute has grown at a rapid pace. In approx. every major city, Resonance has its branches, which makes it into the list of every student who is preparing for IIT-JEE Exams.
Most of the teachers of this institute are IITians, they teach and make sure to clear the concepts of every student about every chapter. Student needs to study very hard as they will get 6-7 hours of homework daily which is literally a challenge for everybody to complete that.
Resonance has its own sheets of notes, for students, it is very sufficient study material to get in IIT or NIT. It is so successful that it has not just provided top class Results in IIT-JEE and pre-medical but also in CDS, CA/CS and NDA. The reason behind the success of the institute is its stable faculty and robust teaching system. The key to success is Punctuality as the course is always finished before the deadline. Students of resonance are said to ripen logical scientific thinking which then led them to great success.
The features of Resonance Kota
Improve and nurture competitive physiology.
Ripen Logical thinking & Scientific Temperament.
Guide them for a better career path.
Proper mental counseling.
They have planned academic management, defined processes and structured roles & responsibilities.
Well-planned curriculum and executed in a proper manner.
For easy learning, they provide e-Learning programs for the students.
In the coaching sector, this coaching has one of the largest numbers of full-time faculty members who are superior faculty than all other coaching education institutes.
To helps students to know where they stand they perform continuous performance evaluation.
Fees details:
Courses Offered

Fee Range

Classroom Contact Programmes
Distance Learning Programmes
E-Learning Programmes

INR 67,000 – 3,50,000
6. Vibrant Academy
Established in 2010 by the ex-faculties of Bansal Academy due to which this institute has created so many buzzes. All the experienced and skilled faculty members of Bansal Academy moved forward and opened this. The success rate of the institute in JEE Advance Exams has almost 50% and the faculties are helpful and take care of the students personally, which makes it student-oriented.
Vibrant is one of the renowned IIT Coaching Institutes of India. In Kota, the infrastructure of this academy is considered to be the best. Along with this, the academy has well-developed classrooms so that everyone can get a proper view of the whiteboard.
To explain each and every topic clearly to the students' academy has highly qualified teachers, who clear the concepts of the students so that they can solve the questions properly. To solve the questions, teachers not only clear doubts but also discuss alternative methods.
Vibrant Academy not just holds regular classes but also stimulates students to do more and more in a competitive world. Good coordination and collaboration provided by the faculty to solve the complex problems. They also provide regular assignments and conducting mock tests that help students prepare in the best possible way. Students can go for Vibrant Academy if they are willing to score top rank in the JEE Advanced Exam.
The features of Vibrant Academy Kota
The teaching method is systematic and regular
Well-equipped computer labs, practical, and library
Do assignments regularly
Academy has highly experienced faculty with the high explaining capability and separate doubt clearing faculty to help you out.
To move students closer to their success they provide regular tests and good test material.
The teaching method of teachers is good as they make sure to clear every concept.
Fees details:
| | |
| --- | --- |
| Courses Offered | Fee Range |
| 1-year and 2-year programs for JEE aspirants | INR 1,30,000 – 1,40,000 |
7. Aakash Institute
Aakash Institute is one of the well-known institutes among the Top IIT Coaching Institutes in Kota, India. The head office or head institute of Aakash Institute is in Delhi but it has its branch in Kota. In recent years the institute has shown apace progress, and it has some of the best faculties and most of the faculties are ex-IITians. To track the performance of the students the institute has included so many activities, and from past years the institute is grabbing the top ranks in the JEE Mains Examination. In the examination, the institute is continuously giving some of the top rankers.
The main focus of the institute is on staying committed to its goal. It believes to be the most prestigious brand name in the field of tutoring. It helps young aspirants and provides education in the field of engineering and medicine. It adopts a high-quality teaching methodology. This institute increases on hard work, responsibility, truthfulness, teamwork, as well as the student-teacher relationship.
Aakash follows an integrated teaching approach, strict discipline, monthly performance reports, access to online reference materials, bilingual study aids, and much more are some of the features which help in making it on Top of IIT JEE Coaching Institutes in Kota.
It has a robust testing scheme, which enhances the analytical skills of students. To achieve the dreams of numerous students this institute helped of studying in IIT and other top Institutes. From the last few years, it is consistently delivering unbelievable results in tough entrance exams and has been bagging top ranks.
The features of Aakash Institute Kota
Dedicated, Highly Motivated, Skilled and God-fearing Employee Power of Over 3500 People.
Best-in-class IT Infrastructure and Technology.
Performance Report on a monthly basis.
Testing System is powerful.
They have excellence in State and national level exams & boards.
By opting for video classes and taking relevant notes students can recompense the skip classes.
Institute has qualified teachers from best institutes such as IITs and NITs.
For the students, they provide a library with a wide range of orientation books. The environment of the library is encouraging students to prepare for their entrance exams.
Language doesn't bring a crisis to any student as they provide study material in both, Hindi as well as English.
There is a regular parent-teacher meeting to ensure that parents should know where how their son or daughter is performing and also parents cooperate with respective teachers.
Fees details:
Courses Offered

Fee Range

Crash courses
Coaching programs of 1-Yr & 2-Yr for JEE Main and Advanced
Distance learning programs for engineering aspirants

INR 20,000 – 3,00,000
8. Career Point
Founded in 1999 the institute is helping students to score the Best Ranking in IIT-JEE and from the past 20 years, this institute is highly popular in students, especially those who are seeking to score top rank and willing to enroll themselves with the Top Institutes in Kota. For taking care of the students personally and for its concept learning approach the institute is known.
The infrastructure of the institute is one of the best parts of this institute. For easy learning, they use their own study material which helps students. If you have any doubt you can ask the teacher as they also have a doubt section.
They shaped students in a perfect way. Every month, they organize a motivation seminar and after every test student gets their performance analysis scores which help the most to the student. They have a mannered administration that is all dress, topics, attendance, and class schedules are planned well.
For students, there are various facilities provided like they provide motivational environments all around. There is an availability of fresh food items and canteen. The institute environment is so peaceful and pure. Every time, everybody motivates you to work hard.
The faculty of the institute is always ready to help students with all the doubts anytime. They provide a place named gurukul in which there are many doubt counters for the students, all subject teachers are available at doubt counter for 24 hours this is the best thing about career point.
They provide study material at free cost and it is written in the simplest form in which anybody can study the material without the help of faculty and understand it easily. Here you can get everything under one roof.
Career Point is known for providing education for its excellence. The education quality given by the Career point is the methodologies and efficiency and truthfulness towards students and parents and system of the institute, are all the things the coaching institute claims for.
The features of Career Point Kota
Residential facilities provided are like home.
Quality education.
Robust and efficient teaching methodologies.
The infrastructure of this institute is good.
To help students to boost up and work hard towards their goals they monthly organize motivation sessions.
To solve the doubts of the students they have gurukul, it's a place where teachers of every subject are available 24 hours.
They provide simple written free of cost study material.
Fees details:
Courses Offered

Fee Range

Offer regular coaching
Day boarding coaching classes
Residential coaching
E-learning program
Distance learning program
School-integrated program

INR 1,30,000 – 5,40,000
9. Motion Academy
Founded in 2007, the institute is capable to show competitive results and manage to provide results below rank 50, which makes it competitive and a Popular Institute in Kota. The faculties of the institute are well educated, helpful, & experienced.
Motion Academy provides the aspirant's one of the best teaching and classrooms environment, the classrooms are tech-enabled and air-conditioned. To take the learning to the whole new level these virtual classroom sessions are a part of the motion's mission.
This institute provides e-education like recorded video lectures and links as study materials and provides a lot of study material also. For students, the academic program is very good because here the students are given a planner for their study so that they can study accordingly. Each and every student of the class get equal preference by the faculty.
To clear the Prestigious Entrance Exam they have already set a benchmark in the coaching industry and aims to help more students. With the perfect IT infrastructure and excellent teaching faculty, this academy is successfully providing future engineers. Time to time they update themselves with the technology and provide seamless teaching experience to the students. In tutoring JEE aspirants the expert teachers in Motion Academy are highly qualified and have lots of experience. To achieve the best results in JEE they plan efficiently, and hence they can finish the syllabus before the deadline that helps students.
The features of Motion Academy Kota
Hi-tech virtual labs
Air-cooled classrooms
A fast-developing coaching institute
Stable teachers
Has provided top ranks mostly under 50
This institute provides e-education like links as study material and recorded video lectures.
The faculty of this institute is very cooperative.
In the academy, there is a competitive atmosphere that makes students work hard.
In this institute, there is equality as everyone gets equal preference in the class.
Fees details:
Courses Offered

Fee Range

JEE Main and Advanced coaching classes One-year and two-year for class XI and class XII students
Coaching available for class XII pass outs

INR 1,05,000 – 1,15,000
10. Rao IIT Academy
Rao IIT Academy is one of the most influential and successful institutes in Kota. The founder of the Institute personally motivates and guides the student to do well in the examination. The institute has proved itself and most of its students were able to score Top Ranks in JEE Exams. If you are willing and admiring the same you can consider Rao IIT Academy for you.
The academic programs of the institute are successful like weekly, monthly, and quarterly tests, etc. For solving all problems of the student's administration of this institute is to collaborate with students as if you want to get success then at first clear all problems and doubts from your minds. Students who want to get success institute have all opportunists for them.
The features of Rao IIT Kota
Infrastructure is Robust
Throughout expert guidance
Research and development
student satisfaction surveys Periodically
Online portal for student
This institute is successful for its academic programs like a weekly test, monthly tests, quarterly tests, etc.
To clear doubt at the moment it has interactive sessions.
Supportive faculty as they time to time motivate the students.
They provide good study material and daily practice problems.
Fees details:
The fee structure for 12th passed is Rs.125000/-
Fee Range: Rs.50,000 – Rs.4,50,000
Well, there are so many good influential and popular institutes available in Kota, Rajasthan, and if you are seeking for some of the best Hostels in the city where without any hassle you can practice for your IIT-JEE Examination then, Zolostays can help you find a cheap and fully furnished PG/Hostel online. In every Zolo Property, you will get proper food, 24×7 power backup, furniture because we understand your time is precious, so, all you need is to pack your bags and move, rest leave on us,
No-Brokerage
To attend Online Classes easily Wi-Fi is available.
1 Month Deposit.
Alternate Day Cleaning.
So, Now, let's talk about the rest 5 institutes which you can also consider based on your budget and Requirement.
11. Narayana IIT Academy
Founded in 1979, Narayana IIT Academy established by Dr. P Narayana. We all have witnessed the development of this institute; in approx. 17cities the institute has its branches. The Institute is popular for its well-designed modules and study materials which are helping in improving the skills of the students. Over 600 students of this institute were selected in JEE Mains and JEE Advanced from this institute.
Fees detail:
Courses Offered

Fee Range

Classroom courses
Correspondence courses
Online courses available for IIT-JEE preparation

INR 17,000 – 1,45,000
12. Gravity Orienting Intelligence
For the past 11 years, the institute is serving the students. Over 2500 students are selected in IIT-JEE/NEET Examination. The aim of the institute is to thrive the relationship among the faculties and the students, as a result, for the students, the entire atmosphere becomes exemplary to learn and perform well in the exams. This institute is renowned among the students of Kota.
Price Range: Not Enclosed
Contact details:
Website: https://gravityclasses.org/
Email: enquiry@gravityclasses.org
Contact No: 0522-4954072
13. Aspire Career Academy
Founded by an IIT graduate, Aspire Career Institute, Kota has the aim of changing the perspective of career coaching in our country.
In the list of Best IIT-JEE Coaching Institutes in Kota, this institute has gained its name. The institute faculty believe in counseling of student and giving the coaching at reasonable pricing. So, for those who are seeking a good institute at reasonable pricing they can consider Aspire Career Academy.
The main motto of the Aspire Institute is for better learning experiences they relate real-life examples with teaching.
With traditional teaching, Aspire has successfully combined activity-based technology and learning. By inducing confidence, determination, and self-belief the aim in making a child self-aware of his/her abilities.
Features:
For the IIT Examination, this institute specializes in building a strong foundation of students.
For students, it also organizes regular doubt clearing classes who want to learn and achieve their goals.
Even after course completion it also allows students for free enrolment to JEE Mains and Advanced test series.
For ensuring no lapse in the quality teaching process it also takes individual feedback for faculties from all its students.
Fees details:
Fee Range: Rs.35,000 – Rs.80,000
14. Sigma Institute
Sigma is a popular name and it's considered as the Best Institute for IIT in Kota. The main purpose of the institute to keep the atmosphere competitive among the students. The institute targets the development of each student and gives personal guidance to its students. The faculty of the institute are well experienced and highly educated. For the students, this institute is perfect, who wants good learning at decent pricing.
For many years this institute is been successfully started in Delhi. They provide tuitions and coaching in various courses. It has advanced classrooms, all equipped with essential study tools and materials.
In order to support the students obtain a fabulous and remarkable performance in their exams, it regularly hosts lectures and seminars which also prove to be a great push in the personality development of the students. The teachers themselves carry out brainstorming sessions at a regular interval of time so that they can plan their teaching method as well as closely monitor their own performances and enhance wherever required.
The features of Aspire Career Institute Kota
Intensely check on student's psychology
the crowd is Less and teaching is efficient
Study atmosphere is good
The modern classrooms of the institute have all equipped with tools and study materials.
For the students, they host seminars on personality development.
On aspects like time management, stress management, and career guidance they also organize training.
To focus more on studies regular tests are held so that students can understand the areas where they need extra effort.
For the growth of each student, this institute comprises of a team of experienced, highly dedicated, and competent faculty who provide proper guidance.
Fees details:
The fee structure of Sigma Institute for XII passed students is 68,000/- + GST
15. Ables Education
Over 22 years of experience is the mentor Mr.Prakash Joy of this institute. They successfully trained IIT-JEE and AIPT students in Kota. As compared to the other well-known institutes this institute provides IIT-JEE Coaching at cheap prices in Kota. So, tips from the experienced person and learning from the best in the industry will never go out of the syllabus. To study hard and do well in the exam the faculties will take care of the students will always motivate you.
Over 15000 students had taken his guidance to shape their careers. Good faculties are highly paid In Kota and other coaching cities.
They cannot be afforded by the normal fee structure and with a limited number of students in a city.
Here is the solution, Ables Kota has developed a Satellite and Cloud-based Interactive Classroom in which students from over one location are coached by the same faculty from Kota. When in Ables EDULIVE Classroom one student asks the question all others listen, interact and get benefitted. From morning 7 to evening 9, Ables Kota organizes multiple time slots in multiple Classrooms. As per your convenience, you can choose a better fit for your time slot.
Features:
For the students, they facilitate AC Classrooms.
For the practice of the topics, they organize regular mock tests.
For easy learning, they also provide study material that is written in a simple form.
Direct entrance allows by this institute.
Fees details:
The avg. fee structure is Rs.65300/-.
Conclusion:
Whether you are seeking for JEE Main Coaching in Kota or anywhere in the country, the above-mentioned institutes bring you the necessary support and guidance at your doorstep. So these would be some of the Topmost JEE Coaching Institutes in the country available both online and offline. Though self- study can help the student to clear the entrance exam, it would be good to join an IIT institute in Kota as the teachers there can guide you perfectly and also show you the success path. But in case you are not able to join any coaching classes in Kota; you can always register in the online program of askiitians.com as it lets you study from the comfort of your homes.