Topic We Cover: Top 20 IIT Coaching Institutes in India
1. ALLEN – KOTA
2. AAKASH INSTITUTE
3. FIIT-JEE
4. BYJU'S
5. UNACADEMY
6. NARAYANA
7. RESONANCE
8. VIDYA MANDIR
9. MOTION-IIT
10. BANSAL CLASSES
11. RAO-IIT
12. CAREER POINT
13. NUCLEUS EDUCATION
14. IITIANS PACE
15. Toppr
16. IMBIBE
17. VEDANTU
18. DOUBTNUT
19. VIBRANT ACADEMY
20. SUPER 30
From thousands of students, only a few students are able to make through the difficult exams of IIT. To crack the Entrance Examinations for IIT i.e JEE MAIN, either you follow a right way or there is no way. To crack this extremely tough examination you definitely need a mentor who will guide you throughout from the beginning to the end. And for this, you need to take proper coaching from one of the topmost coaching institutes of IIT Entrance Examinations of India.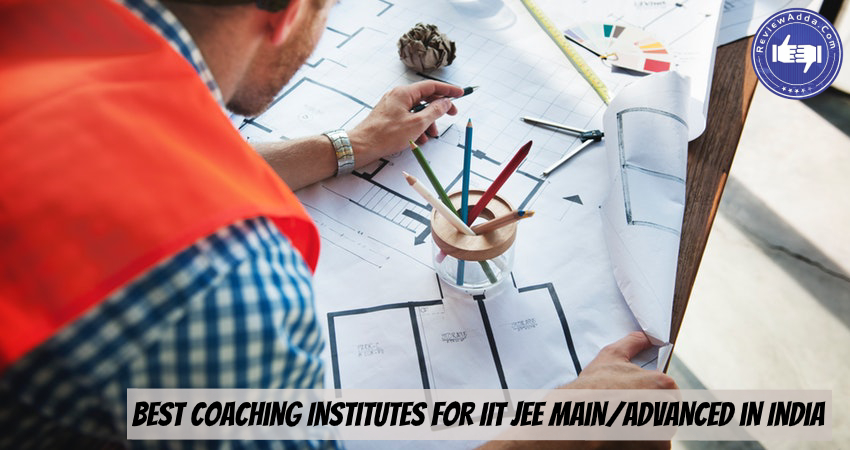 In this article, you get a list of Top Coaching Institutes for IIT that will guide you through your journey of doing preparation for clearing IIT Entrance Examinations. The following is the list of such institutes which are best for providing you coaching:
1. ALLEN – KOTA
Allen Institute is considered as a synonym to Success and considered as a Top Coaching Institute for IIT. It was established on 18 April 1988 by Mr. Rajesh Maheswari and is named in the memory of his father Late Shri L.N Maheshwari. Initially, it was the only institute to provide coaching for all subjects of science stream i.e. Physics, Chemistry, Biology and Mathematics. It was started with just 8 students and since then it has touched all the milestones of success. The institution had 12 selections in its name in Rajasthan PMT in the year 1991. In the year 2014, it achieved All India First Ranks in examinations like JEE Advanced 2014 and AIPMT 2014.
The institute ensures the best facilities to its students. Classes are conducted in two sessions that is morning and evening. There are separate batches for the different medium of languages. Classrooms are equipped with modern technology and have air-conditioners and audio-video systems. The institute provides meticulously prepared study material which helps the students to prepare for the exam. The study material is comprehensive and in simplified form.
The centre provides this unique facility of doubt removal counters so that any queries and doubts can be clarified and concepts can become clear and confidence can be boosted up.
Indian values are also implanted in by the teachers apart from teaching. This is done by making students do prayer regularly, by conducting motivational talks and sessions on ethics and culture. Yoga sessions are also held. Science Lab is also available to help students learn by doing things in practical. Periodic tests are also taken by the institute to evaluate them and make them practice and help them learn to answer tricky questions.
2. AAKASH INSTITUTE
Aakash Institute is another top most coaching institute for Preparation of IIT in India. It was formulated in the year 1988 to provide training to young talent who aspire to do IIT or medical. Aakash Institute initially started with only 12 students but with the leadership of Mr. J C Chaudhary, the institution has accomplished all the heights of success and still is progressing in the path of providing quality education to its students.
The methodology that institutes follows is very unique and planned and it is ensured that the course is finished within time. The teachers are highly qualified and recruited from well-known institutes like IITs, NITs, etc. For clearing the doubts of the students, doubt clearing hours are allotted where any student can ask their doubts to the teachers of respective subjects in the rooms allotted. Regular assignments and tests take place so that students can evaluate themselves and also regular practice of subjects takes place in this way.
Various motivational sessions and parents-teachers meetings also happen in the institute. The study material provided by the institute is original and meticulous and is prepared according to the latest pattern of the examinations. The centre holds an excellent track record in various competitive examinations like JEE, NEET.
3. FIIT-JEE
FIIT-JEE was founded in the year 1992 and is one of the most trustworthy coaching institutes for IIT in India. The institution was established to teach and accomplish the dreams of students who aspire to become engineers. It has an excellent track record of 25 plus years.
The institution has dedicated and experienced teachers who teach the students with great enthusiasm and honesty. The teaching pattern of FIIT-JEE is such that the students are able to perform well in the exams irrespective of the fact that the pattern of various competitive exams keeps changing. The Institute focuses on to sharpen the analytical skills and thinking processes of students.
The study material which is provided by the institute is detailed and pattern proof which means that irrespective of any pattern, students are well prepared for IIT-JEE. The batch sizes are kept small and limited so that individual attention can be provided to the students.
The institute has all modern facilities available and it aims in providing the best quality education and training to its students.
4. BYJU'S
BYJU's is an Educational Technology Company which provides its students with an opportunity to learn things through new and innovative means. BYJU's launched its app in the year 2015, which has been a major breakthrough and it supported a lot of students in doing preparation for different competitive exams. The app gives highly reliable and quality information.
There are around more than 3.5 million users of this app which have helped the students along with with the self-study they do. According to the convenience of students, different kinds of modules are offered to them. The students can start learning from the basic concepts in the app and then move towards the detailed course available for IIT Preparation. There are also many test modules available through which students can practice more and more.
The students are evaluated and analyzed individually according to their performance and so then they can work on the weaknesses and improve the performance. Quick learning techniques are taught through the app so that students can save time and solve problems quickly. Through BYJU's you can develop your own time table as per your convenience.
5. UNACADEMY
Unacademy is amongst the largest platforms of education in India and is also one of the Top Online Coaching institutes for IIT. In just a period of six months, around 3,00,000 students have taken advantage of over 2400 online lessons and other specialized courses. The board of Unacademy consists of famous names and top educators including Ms. Kiran Bedi.
Unacademy has around 2 million viewers every month and it is making efforts to reach people in the remotest parts of the country. Through the quality education and material provided by Unacademy students have improvised their speaking ability, writing skills, have enlarged their knowledge and cracked many competitive examinations.
The vision of Unacademy is to provide courses and modules on every possible topic and that also in multiple languages so that a lot of people can take benefit.
6. NARAYANA
The foundation of Narayana Coaching Centre was laid in the year 1979 and by its remarkable growth and success, it was a full-fledged institution by the year 1983. The motto of the institution is to continuously inspire, educate and motivate youths towards the path of success.
The institution has renowned and dedicated teachers who take a lot of pain in training students so that their students can outdo competitors. The teachers keep motivating the students as they understand the value of time of students. The study material provided by the institution is framed after extensive research.
To provide best to the students the institute also has a doubt clearing cell where the students can go and clear all the doubts relating to the exam they are preparing for. Also, Common Practice Test is conducted every week in all the branches of Narayana, where students have the opportunity of doing the practice of examination and also evaluating themselves.
The institution also provides the facility of a library where there is a huge collection of books. The institution also provides the facility of Hostel.
7. RESONANCE
Resonance, Kota is a premier institute for aspirants who are Preparing for IIT. It was established in the year 2001 and since then it has risen to all heights of success and expectations. The headquarters of the institute is located in Kota and apart from it, there are 28 study centres across the country. It also provides Distance Learning Programmes and E-learning Programs to students.
The institution follows an approach which is student-centric and performance-based. The academics and curriculum are well planned and managed. The institution offers various preparatory programs for various competitive examinations like JEE MAIN, NEET, etc.
The institute has highly educated and experienced teachers. Around 25% of the faculty members are IITian's and more than 50% of teachers hold experience of more than 5 years.
The teaching methodology followed by the institute is tried, tested and trusted. To enhance individual learning in the student's personalized doubt removal classes are provided to them. Also, there is a periodic testing and assessment system through which the performance and growth of students can be evaluated.
The success rate of the institute is very high and remarkable.
Get Updated Review ( Voice Based Alumni Feeback)
8. VIDYAMANDIR
The name of Vidyamandir Classes is considered as synonymous to success for IIT JEE. It is a well-known name for Coaching for IIT as the modes that it has developed and delivered in teaching and guiding students for competitive entrance examinations are unmatchable. The popularity of Vidyamandir amongst students can be justified by the fact that around 10000 students appear for the VMC Test for admissions every year.
The study material that VMC provides to its students has been prepared scientifically and it covers all topics, designed layouts, simple examples, explanations in easy form, and stepwise solution of questions which have been carefully opted. The classroom programs are such where difficult topics are presented and explained in such a way that students are able to understand them easily.
Teachers here are very hardworking and experienced and they maintain a correlation between the topics taught in the class and the study material. Class tests are a regular procedure here and through which the performance and understanding of students can be assessed. Surprise quizzes also take place.
All the classrooms are air-conditioned and have adequate lighting. The institute has a considerable success rate.
9. MOTION-IIT
Motion-IIT is one of the topmost coaching institutes for IIT in India as it provides classroom and distance learning coaching for JEE MAIN, JEE Advanced, NEET, etc. Since its inception in the year 2007, it has tried to give exceptional quality coaching to the students who want to clear entrance examinations such as for IIT.
The institute is known for its well planned academic system, its top-class infrastructure, comprehensive study material, good and experienced teachers. The teachers here have vast experience in their respective subjects and therefore they are able to deliver best to the students.
Other facilities include video lectures facility, e-books, and mock tests. The All India Test Series and the highly demanded study material can be availed in pen-drives, in hard-drives and also on Android Tablets.
Also, the Conceptual Problem Sheet which includes 12 exercise sheets with around 10-15 questions relating to the topics which are being presently done and which have already been covered, is provided to the students in every quarter. This ensures the revision of topics.
MOTION-IIT has the highest selection ratio of students in all the main competitive examinations.
10. BANSAL CLASSES
Bansal Classes was founded in the year1984 by Mr. V K Bansal to provide the right education and training to the aspirants of IIT. The mission of Bansal Classes is to give equal opportunities to the students who are appearing in the competitive examinations.
Bansal Classes provides both, Classroom Learning Program as well as the Distance Learning Program. With the positive and dedicated attitude of teachers of the institute, Bansal classes have been able to deliver good results.
The study material provided by the institution is detailed and in simplified form and is easily understandable. The teaching methodologies of the institute are unique and they believe in adapting to the changes which are required.
Bansal All India test series and other mock tests are available through which the performance of the students can be assessed and improved.
11. RAO-IIT
Rao IIT Academy was founded by Mr. B V Rao, a Research Scientist, a Technocrat who turned into an outstanding teacher. Through this academy, he has been carving the career of thousands of IIT aspirants for the last two decades. It is one of the topmost academies for JEE Main, JEE Advanced, BITSAT, etc. and has branches in Mumbai, Delhi, Kota, Lucknow, Nagpur, Silvassa, Vapi, Patna, Pune. The academy rests on the powerful pillars of commitment, excellence, perfection and innovation and these can be seen in the logo of the academy as well.
The institute has a team of fully committed and experienced teachers who are always trying to give all their knowledge to the students so that they can thrive in their career. The institute has state-of-the-art infrastructure and latest technology is being imbibed in teaching methods.
The institute has various classroom programs for helping students prepare for the competitive exams of IIT entrance. Also, there are doubt removal sessions which are held regularly. Individual attention is provided to students for the removal of the queries.
All the centres of Rao Academy Centres are equipped with a library where vast varieties of books are present for the reference of students. The institute holds the record of the highest percentage of selections in competitive exams of IIT-JEE and AIEEE for four consecutive years.
12. CAREER POINT
Career Point was established in the year 1993, with a motive to nurture education to students with excellence. It is amongst top most coaching institutes for IIT-JEE and it imparts unique and quality education to students.
The institute offers various formats of coaching like regular classroom coaching, day boarding coaching (Lakshya Batch), distance learning programs, etc. A student can choose according to their wish. The teachers are qualified and hold expertise in the subjects. Most of the teachers have experience of more than 15+ years. The institute encourages having small batches of students so that individual focus can be provided to the child. There are various individual doubt solving counters and doubt removal classes also. Students are also provided with well-prepared study material and it proves to very helpful.
Regular tests are conducted for students and the growth and progress is evaluated on the basis of results. The institute has a video lecture library and reading rooms also. Institute also has practical labs for the students, ATM, Cafeteria and Mess.
13. NUCLEUS EDUCATION
Nucleus Education is one of the prestigious Coaching Institutes for IIT. The institute is located in Kota and aims in proffering meritorious and acclaimed education to the aspirants of IIT-JEE. The institute has top-notch intellectual teachers who are proficient in their tasks and provides the best of knowledge and education to students.
The institute believes that if students work hard and teachers are persistent in delivering in the classroom then there is nothing that cannot be achieved. The teachers are very supportive and they generate a lot of self confidence and enhance the potential of child.
The institute conducts a lot of test which makes the student practice more and more and hence improves the efficiency. Also with a lot of practice comes clarity of concepts. The teaching procedure is unique in itself and the competitive environment of the institute always keeps you enthusiastic and focused on your goal.
The study material given by the institute is complete in all respects and updated. It is surely one of the destinations where success is sure.
14. IITIANS PACE
IITians Pace started in the year 1999 with just a few students and since then it has tasted heights of success by educating students of engineering and medical fields. The students of the institute gave a remarkable performance in the year 2008 as there were hundreds of selections in that year. Since that year the institute is progressing towards more and more success as its students are performing outstandingly every year.
The teaching approach of the institute through which students learn is very comprehensive and innovative. He students are being benefitted by this tremendously. The institute has a renowned pool of teachers who are highly qualified. They are mostly retired IIT professors, IITians, or they hold doctorate degrees or are famous professors of medical field. The classroom sessions are very interactive as they believe in education through interaction. Through interaction, the relation between students and teachers built up and hence more learning can be done.
There is a library also in the institute premises and teachers are always available there to help you solve any queries relating to your subjects. The institute conducts tests on regular basis. These tests are topic-centric and subject-wise and after the tests detailed feedback is also provided to the students.
15. Toppr
Toppr's is a well known name in the field of providing education and is considered another name for success. The institute provides coaching for various competitive exams in field of engineering, medical, accounts, etc. Topper's offers a specially designed program for IIT Exam. The course is specifically formulated for students who want to crack the IIT entrance exam.
The exclusive study material, regular classroom studies cover the entire theoretical and practical concepts which are necessary for clearing the exam of IIT. The program moves in such a persistent manner that the student automatically builds up confidence that he can clear the exam.
The teachers are impeccable and highly focused. Healthy competition prevails amongst the fellow students. Study material is provided on regular basis to the students. Class tests and revision tests are regularly taken up. Revision classes are also taken once the syllabus is completed and some special classes for those students are also taken who due to any reason have missed some topics and sections of various subjects.
The infrastructure of the institute is modernised. Large classrooms which are well equipped are available for the students. The institute focuses on serving children with the best of knowledge and teaching.
16. EMBIBE
Embibe is one of the first of its kind, AI-powered learning platform. It has been helping students learn since many years.
It is surely one of the best platforms for an aspirant of IIT JEE. One of the most distinct and useful features of Embibe is the Advanced Test Series. Here you can get a detailed analysis of every question that you desire. Through this feature after the mock test, you get to know how much time you should have given on each question and how much time did you actually spent.
The analysis helps you to know your weakness and strengths. You can work on your limitations and improve the performance which will be beneficial in the actual examination. You can actually improve your ability to solve the problems and also learn time management.
Embibe has a huge and relevant collection of test series which have quality. Through these mock test series, one can practice regularly and boost up the self-confidence level.
17. VEDANTU
Veda means "Knowledge" and Tantu means "Network", together Vedantu signifies that it is a network of knowledge. It is network of knowledge where any student can directly tap into a teacher and learning can be possible from anywhere and anytime.
It is India's one of the leading and emerging Online tutorial company which provides students an opportunity to learn LIVE from best teachers of India. The platform has around 500+ teachers who have taught 40000+ students for around 1 Million hours in 1000+ cities.
The founders of Vedantu are themselves teachers and IITians and have an experience of more than 13 years of teaching. Vedantu offers individual and group classes both and you can choose accordingly. The online tutorial enables learning through LIVE interaction between a teacher and student. It is just like skype where it is being used for education and the teacher is able to deliver personalised coaching to the student using two-way audio, video, whiteboard tools where seeing, hearing, writing and interacting all is happening in the real-time.
18. DOUBTNUT
Doubtnut is an awesome app where you get instant solutions to your queries within seconds. Doubtnut provides you video solutions to your problems that will blow off your doubts in no time. It is an anytime and anywhere solution to your queries. It will provide you with best subject matters experts, irrespective of the fact where you are.
Students can access to thousands of video solutions and improve their understanding and knowledge as Doubtnut keeps updating the videos.
It is based on amazing and unique concepts. For students who are preparing for JEE Mains or JEE advanced, Doubtnet offers solutions to the question papeprs of JEE MAINS from year 2007 to 2018. You can solve these question papers on Doubtnet well in time as you are giving the real examination. With this, you will be able to learn time management and also be able to do practice on regular basis.
19. VIBRANT ACADEMY
Vibrant Academy is one of the top coaching institutes for IIT Entrance Examination. It has vast experience and is well-known name among IIT aspirants. It is considered as one of the proficient institutes in providing education to young talents who are looking for bright future.
The institute provides exhaustive and extensive study material to their student which proves to be very helpful to the students who are preparing for IIT JEE. Daily Work Sheets are provided to students to develop their skills and speed. Weekly tests are also conducted to check the progress of the child. The institute also evaluates the child on the basis of a progress report prepared by them.
Those students who are learning constantly and are keen on acquiring more knowledge, the institutes provides them with advanced teaching techniques and clarifies their doubts quickly.
The institute focuses on clearing the concepts and building up the strong foundation. The teachers are very qualified and they guide the students in the correct direction and pay personal attention to their development. The infrastructure of the institute is modernised and classroom has all the modern amenities.
Vibrant Academy has a good track record of success in IIT JEE Examinations.
20. SUPER 30
Super 30 is a highly ambitious educational program which was started in Patna under the mentorship of Ramanujan School of Mathematics. The founders of this program are Anand Kumar, a mathematics teacher and Abhayanand, ex-DGP of Bihar.
Under this innovative program 30 talented candidates from economically weaker section of the society are selected and then they are trained for the tough examinations of IIT-JEE.In past few years, it has produced hundreds of IITians who belong to the extremely poor background. During this time period, these students are provided with coaching, lodging, food all for free of cost.
Super 30 accepts no donations and it is a step forward to making the dream come true of those parents whose children are very talented but they are not able to take coaching and fulfil the dream of cracking IIT because of finance.
The students can carefully select a coaching institute from the above list which is according their needs and interest. Selection of the institute shall be done with utmost care as it plays a very important role in shaping your career and making you achieve your dream.