Topic We Cover: Top 20 IIT Coaching Institutes in India
1. U-DICTIONARY
2. GRAMMARLY
What is Grammarly?
Overview of Grammarly Benefits
3. UDEMY
WHAT IS UDEMY?
UDEMY FEATURES
Udemy Benefits
TECHNICAL SPECIFICATIONS
4. QUORA
What Is Quora?
Make Quora Work to Your benefit
5. AMAZON KINDLE
6. EVERNOTE
7. Photomath
How Photomath works
Advantages of the calculator
U-DICTIONARY
U-Dictionary is one of the popular app among college students which translates English to 38 other languages directly. The best part of this app is you can use it when you're offline, yes, that's true, once you download the offline pack, you can easily use the U-dictionary even when you are not connected online.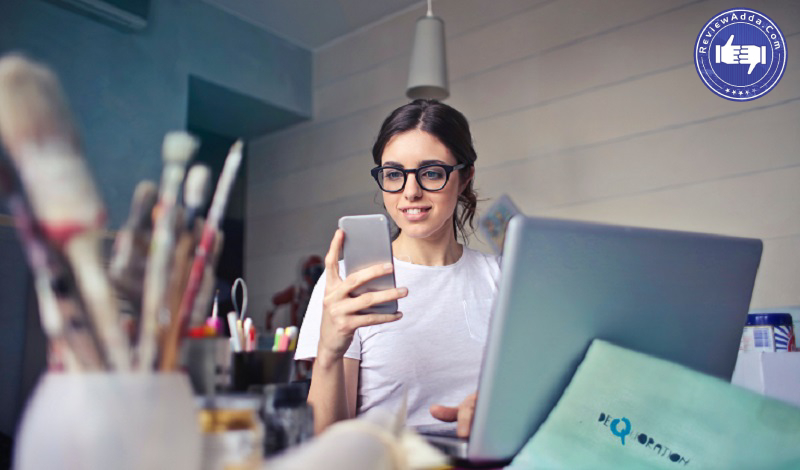 The unique Optical Character Recognition (OCR) technology in this app allows you to just click a sentence or phrase from your Smartphone and gives you the translation in the desired language instantly. You can also get the meaning of any work instantaneously during reading, browsing, or messaging by copy any word or sentence. Without opening U-Dictionary you will get the meaning in the notification bar by using a feature called Quick Translate. Pronunciations are also available in English (US) and English (UK) accents.
A very good resource for quick translation of words and phrases.
With the help of Tap to Translate feature which is available in the latest version of U-Dictionary Android app (v 2.6.1) you will instantly get the meaning in your native language by just copy an English Word in a WhatsApp message.
This feature of U-dictionary works vice versa as well; you can copy a Word in any of the 10 Other Indian Languages supported by U-Dictionary in a WhatsApp message and instantly get the meaning in English. This feature i.e.Tap to Translate works great Offline too.
There are several other cool new features also been added to the latest version such as Sample Sentences Offline, Picture dictionary, and Phrases. Picture dictionary is beneficial for you and your family members of any age to understand the Word Meaning. Sample Sentences Offline provides offline download of sample sentences, from internationally reputed news sources such as BBC, to help you quickly understand the usage of the word. At the end, Phrases cements your understanding of a new Word, by helping you learn the usage of the Word in phrases and other advanced cases.
According to Kshitij Kumar Parashar, Head of South Asia Marketing for U-Dictionary, "The major advantage of U-Dictionary app over other apps is that it can show various definitions clearly at a relatively smaller size. This addresses the important concern of data savvy users who can use the app with less data online and less space offline."
It is a lightweight app which is appropriate for all smartphone users, however, those who prefer to learn on a PC at the comfort of their home, can also browse U-Dictionary on the web. All the pictures and articles are restrained and carefully expressed, so it's safe to open the website at Work.
U-Dictionary has a hard-working team of linguistic, design and development experts who are working together for the one and only purpose of making your learning experience the best. The Team has been usually coming up with various creative new features to address the unmet needs of users and improvising the existing ones.
U-Dictionary helps users from all categories, be it students, tourists, or English learners and helps everyone regardless of language boundaries. This app is a great tool for learning English from different languages and user friendly, so anybody can use this app. Google Play has been awarded U-dictionary as "Best Self Improvement App of 2016".
GRAMMARLY
What is Grammarly?
It is world's best acknowledged Online Grammar Checker that is free of cost for personal uses. In 2018, Grammarly won our Great User Experience Award. This robust software of grammar checker is powered with the best-in-class grammar checking features, but it's also more than that.
The app goes beyond fixing misspelled words and overlooked grammar mistakes. It even identifies words, albeit spelled correctly, in the wrong context to ensure you won't overlook any aspect of your copy that can diminish its quality. Designed as a handy add-on, the tool can be easily embedded in your Chrome or Firefox browser, and correct and polish automatically the text you are preparing across different sites and applications.
This AI-powered tool ensures your message gets delivered clearly and error-free in a compelling way, which it does greatly especially since it's built by the world's leading language authorities. It is already a good software but each day it is continuously developed to improve their Online Grammar-Checking Algorithms.
The app's operation technology is both technical and contextual – it helps you correct hundreds of grammar, punctuation, and spelling mistakes. At the same time, it also improves your vocabulary by pinpointing and fixing contextual errors. It will also suggest ideas for you to enhance your writing style, and make your messages more effective and engaging.
The software is designed for anyone who writes copy. Students leverage their writing quality on essays, theses, reports, dissertations, and college entrance applications to achieve their academic goals. Leading corporations and universities around the globe are even using the software to check the quality of their written materials. Professionals in a variety of fields, ranging from journalism, law, healthcare, engineering, marketing, and academia, make use of the app to ensure accuracy and credibility. It's also an essential tool for English language learners, non-native English-speaking professionals, foreign students, job seekers, and everyone who writes posts and statuses on social media.
To foster your specific needs in using the tool, Grammarly offers products catered towards your organization. Grammarly Edu is geared towards educational institutions for online writing assistance. It also has Grammarly Business for businesses to incorporate the app into their team's workflows with enterprise-ready controls and monitoring. Furthermore, it has Grammarly Keyboard for iOS and Android devices that work as your personal editor for proofreading your copy on-the-go.
Overview of Grammarly Benefits
The competitive edge of Grammarly that sets it apart from most grammar and spelling checkers is that it is not just a simple safety net that corrects mistakes and moves out of the way. The overall activity of the tool, once embedded within your browser, focuses on contextual issues and helps improve your knowledge and usage of English language altogether.
Mistake corrections
As you type, Grammarly catches, pinpoints, and fixes even the tiniest mistakes that similar tools might overlook. Developed by linguists and passionate experts, Grammarly drills down to details and fixes repetitive words, misspelled words, comma usage, and comma splice. It also replaces weak adjectives with stronger suggestions to help you write more confidently and focus on what is genuinely important – the message you want to convey.
Improvement of writing style
Rather than just correcting common mistakes and moving out of the way, Grammarly assists you in a way that will help you understand and remember its modifications and suggestions in order to improve your writing style altogether. To make this happen, Grammarly takes charge of modifier placement and all aspects of the subject-verb agreement and a complete change of context. You can integrate it within any popular Word processor, and use it to perfect your email communication and social media interactions.
Grammarly Edu
Designed for educational purposes, it provides online writing assistance and plagiarism checker to improve the grammar and overall writing style of students and teachers. This is for K-12, higher education, and libraries and research facilities which gives students direct access to grammar tutorials to help them prepare for college-level writing.
Grammarly Business
Elevating the quality of your organization's written materials improves the credibility of your business. It's a single platform with simple on boarding that you can easily drill down in your team's—with multiple members—workflows to improve collaboration, efficiency, and productivity by reducing time-consuming back-and-forths. An enterprise-grade level system, Grammarly Business gives you admin and user management tools to oversee your processes effectively.
Easy-to-use platform
If you want to use the app, you can easily do so by copy-pasting your text into your personal Editor. It then shows you the errors to modify, suggested words to replace it with, and explanations of the detected error. It also has a free browser extension for Google Chrome, Safari, Edge, and Firefox that automatically shows you corrections as you type. Additionally, Grammarly may be downloaded for Microsoft Office on Windows.
Free, upgradable software
Grammarly is available for anyone for free with no limited timeframes. This already gives you effective and fault-finding grammar and spelling checks. But If you want advanced version of this then you may upgrade to Grammarly Premium for tiered pricing packages which is based on the duration that you want to use the service. This gives you vocabulary enhancement suggestions, genre-specific writing style checks, plagiarism detector, and advanced checks for sentence structure, grammar, and context.
Guides and community
Grammarly has a wealth of educational materials not just on how to use the platform but on improving your grammar as well.. Reaching Grammarly's community for discussions and tips with fellow users is accessible via the app's social media platforms such as Facebook and Twitter, among others.
Overview of Grammarly Features
Comma splice
Comma usage
Critical grammar and spelling checks
Genre-specific writing style checks
Grammar rule explanations
Grammarly Editor
Microsoft Office integration
Missing articles
Misspelled words
Multiple device document access
Native desktop apps (Windows and macOS)
Outdated spelling
Performance stats
Personal dictionary
Plagiarism detector
Repetitive words
Vocabulary enhancement suggestions
Weak adjectives
Word definitions and suggestions
How Much Does Grammarly Cost?
It is free of cost with the basic feature for critical grammar and spelling checks for all users. For more advanced features there are three premium plans are offered that unlock, among others, such as:
Progressive checks for grammar, punctuation, context, and sentence structure
Vocabulary improvement plans
Genre-specific writing style analysis
A powerful plagiarism detector that examine over 8 billion web pages
Monthly – $29.95/month
Quarterly – $19.98/month (billed as one payment of $59.95)
Annual – $11.66/month (billed as one payment of $139.95)
Technical details
Devices Supported
Windows
Android
iPhone/iPad
Mac
Web-based
Language Support
Pricing Model
Free
Monthly payment
Annual Subscription
Customer Types
Small Business
Large Enterprises
Medium Business
Freelancers
Deployment
UDEMY
WHAT IS UDEMY?
Udemy is a learning management system that connects instructors with students. It helps students learn and develop new skills and explore numerous different hobbies. Meanwhile, instructors are given opportunities to share their knowledge with students and earn money online. Udemy offers a wide range of courses including but not limited to web and mobile development, digital marketing, programming, software testing, cartoon drawing, digital photography, and English language. Instructors who wish to start creating and sharing paid courses can get support from the platform and even acquire insights about creating online courses that students will find valuable so they can also earn more.
Get Updated Review ( Voice Based Alumni Feeback)
UDEMY FEATURES
Main features of Udemy are:
Teach Hub
Training Videos
Earn Extra Income
External Partnership Promotions
Retargeting Ads
Course Catalog
Ad Hoc Email Campaigns
Action-Based Email Campaigns
Coupons and Discounts
Search and Discovery
Assignments
Course Quality Checklist
Course Marketing
Udemy Benefits
The main advantages of Udemy are its retargeted ads, course marketing functionality, search & discovery and email campaigns, course quality checklist feature, and partnership with big niche content sites, and assignment sharing capability. Here are more details:
Course Marketing Functionality
One of Udemy's outstanding features is its course marketing functionality that allows instructors to promote their courses and market their personal brand to students and the right audience. To promote courses, Udemy helps instructors in four ways including external partner promotions, retargeting ads, email campaigns, and search & discovery.
Retargeted Ads
Instructors can use this capability to reach out to the audience or students who have wish listed, viewed, or previewed a course but did not buy it. The advertisement of their course will be shown in their student's Facebook news feeds or on other online sites.
Search & Discovery and Email Campaigns
It helps instructors to enhance their course searchability in the platform. Moreover, this online learning platform sends out email campaigns to help instructors promote their courses and market it to the right audience. The emails are tailored based on the student's specific behavior and past purchases.
Course Quality Checklist
This functionality ensures instructors that their courses are marketable, professional, and capable of offering an innovative and supplemental learning experience to their students.
Assignment Sharing Capability
Udemy students are given a chance to work on assignments so they can apply the knowledge and training they got from their chosen courses and improve their skills. Students can even share their finished assignments or outputs with other students so they can get or give feedback.
TECHNICAL SPECIFICATIONS
Devices Supported
Web-based
iOS
Android
Desktop
Customer types
Small business
Medium business
Enterprise
Customer Support Types
QUORA
Quora is a site where anyone can ask a question and get answers. Here's how you can use it to build your authority on topics, drive traffic to your site, and even get some SEO benefits.
What Is Quora?
In 2009, Quora was co-founded by Adam D'Angelo and Charlie Cheever, both formerly of Facebook. Initially, it was mostly being used by people well-known with the Silicon Valley scene.
By December 2010, after a few news stories acknowledged more and more high profile people, like Pandora Radio founder Tim Westergren, Facebook co-founder Dustin Moskovitz, Dallas Mavericks owner Mark Cuban, and even Foursquare director of business development Tristan Walker, use of the site grew exponentially.
Today, Quora is actually an amazing hangout. Anyone can ask a question and people answer. It is also a mega website. This site gets around 100 million monthly visitors.
Make Quora Work to Your benefit
Build a Quora Page for Your Business
Keep the Conversation Going
Answer Questions With Authority
Stay on Top of the Competition
Analyze Your Content Stats
AMAZON KINDLE
A Kindle is a small portable electronic device for reading books, which has been developed by a big name in online retailer i.e. Amazon. The latest model is the Paper white, which has a touchscreen, and is available from December 2012.
In early 2012, Kindle fire was launched, and latterly the Kindle Fire HD, with more functionality than previous Kindles and similar to a tablet device, based on an OS called Android. It has a colour screen and offers basic features such as the power to act to stream video and music as well as continue to be an e-reader.
From the Amazon website you buy these books as Kindle versions of 'e-books'. You can also download PDFs of any sort of document, which makes this an perfect way of reading for work and study.
Even though the device is intensely lightweight and portable, you can keep a colossal number of books on the Kindle.
To download books on to their Kindle most people use a wi-fi connection. However, newer, more extravagant models come with 3G mobile phone technology, which makes it possible to download books no matter where you are.
Key benefits and features of a Kindle:
Built-in wifi or 3G connection.
This gives a Page-turning function which gives a real feel as if you're reading a real book.
Stores up to 1,400 books.
What you see resembles a book page - a sharp display and clear text and fonts.
Never heats up like a laptop.
A kindle has a feature of special high-contrast screen which allows readers to read even in bright sunshine with no glare.
Adjustable text size.
If wifi is turned off, the battery life remains of at least a month.
You can delete books and download them another time with the help of Automatic archive function.
Merge with Facebook and Twitter and allows searching on Wikipedia.
Books can be classification or stored as collections.
You can rotate the screen for better viewing of diagrams, pictures, maps, etc.
Automatic bookmark.
Also able to read newspapers, magazines and web pages.
Built-in Oxford English Dictionary.
In-built keyboard enables searching within a book, a library or online.
You can add your own annotations to the text.
Password protection.
EVERNOTE

Enter Evernote. It's an app for your tablet, smartphone, computer, and even your Moleskine notebook. It's just what the name implies: an application that serves as your PDA, notetaker, to-do list, pocket notebook, etc. The beauty of Evernote is that it syncs automatically across all your devices, and across all your OS. Never lose another post-it note, scrap piece of paper, or notebook that has essential information on it. You'll also order your desk from a mix up of notes and folders into a single digital storehouse.
The app is roughly systematized into notebooks and notes. Just like in real life. You create a notebook for an appropriate subject/topic, then fill that notebook with notes. Besides coinciding across devices and operating systems, there are some features that make Evernote really stand out the ability:
to share notes and whole notebooks with classmates, family, coworkers, etc.
to take and ad voice memos and audio to a note right from within the app.
to coincide necessarily between all devices, meaning you can approach your notes even when offline. (This feature is somewhat limited in the free version.)
to add files (images, spreadsheets, docs) to any note.
to check text in a photo using Optical Character Recognition technology.
to take and add pictures to a note right from within the app.
to set reminders for yourself for various goals, tasks, and projects from within the app.
to create checkboxes that serve as virtual to-dos.
Best of all – it's FREE! There's a excellent version that offers a few bonus features, but the freebie gives all of the above.
PHOTOMATH
Math is one of the complicated subjects in school, which is why possess a graphing calculator seems like a essentiality for students. But what if you could use your smartphone to solve questions by pointing the camera at the difficulty in your textbook alternatively of using a graphing calculator? That is the idea behind PhotoMath. It is a free mobile app that can read and solve mathematical expressions using your smartphone camera in real time.
PhotoMath gives a step-by-step guide showing how each of the difficulties are solved. The step-by-step guide is advantageous to students that do not have access to a tutor and hard try with solving math problems. Parents can also use the PhotoMath app to activate their memory when teaching math to their kids.
How Photomath works
There is no extraordinary process involved in the way of operation of this calculator. The camera has the following features:
It is very fast and calculates with 100% accuracy
It has a powerful maths keyboard.
It provides step-by-step solution to the mathematical equation given
Another procedure of using this camera calculator is to use its math keyboard to enter the desired question to it and the answer will right away be displayed on the screen, making it an perfect calculator too.
Advantages of the calculator
It solves equations easily making mathematics to be very easy to learn.
The fact that it shows the steps to the answer will make it easy for user to learn how to solve mathematical equations.
In the absence of an efficient teacher, students can use this device to teach themselves mathematics so that they will not completely lose out on the subject.
It can be used by parents to guide their children when they are doing their mathematics homework.

CGPA Calculator
Grade point average calculator or else known as the GPA calculator is necessary by people most in particular buy the students so that you can compute for their rank point average. It is often employed by the students when they may be applying to universities and colleges. It is a widespread tool that is incredibly effective in calculating the normal grade point of a person.
It is very accurate and efficient to use. You do not ought to be a computer wizard to make use of the calculator. For those who have no clue what a GPA will be, it is otherwise called as grade point regular. It is the average of your grades while you are still in school. It will be the cornerstone of your intellectual ability.
Another benefit is so it can relieve you of stress of creating computations. If you will create the computations manually you then are prone into obtaining errors and mistakes. You will do tons of mathematical computations and just one wrong mistake can yield an alternative result.
If you want to utilize this fantastic computing tool then you can definitely visit the official site and you can makes use of the tool immediately. The tool does not need you to download anything and you may also place the tool in your website to be able to make use of it at any time you want. It is very helpful for professional use and personal use too.
This is very important most importantly for the students who definitely are aiming to have higher education and for individuals who want to apply to get a job. This will be the cornerstone for the school administrators or the longer term employers to assess the applicant if she or he is capable of performing the task and it will likely be the basis for the intellectual capacities on the person.
The better your GPA may be the more chances you happen to be hired for a task and the better you will be accepted to the university or college that you want. You do not ought to go far so that you can use t his distinct tool. You just need to venture to the official site in addition to enter the variable for the GPA calculator then it will immediately yield the outcome.