Exciting Career Options for Humanities Students || Highlights

S.No.
Facts
Status
1.
Event Management
Click
2.
Law
Click
3.
Economics
Click
4.
History
Click
5.
Sociology
Click
6.
Archaeology
Click
7.
Psychology
Click
8.
Hotel Management
Click
9.
Mass Communication & Journalism
Click
10.
Design
Click
11.
Civil Services
Click
12.
Political Science & International Relations
Click
13.
Social Services/Social Work
Click
14.
Foreign Languages
Click
15.
Writing (Content/ Blogging/ Creative)
Click
There is one common question, however, that comes in almost every student's mind – Which course to opt after Class 12 Humanities or Arts? While students are suggested to select the course depending on individual aptitude and interest.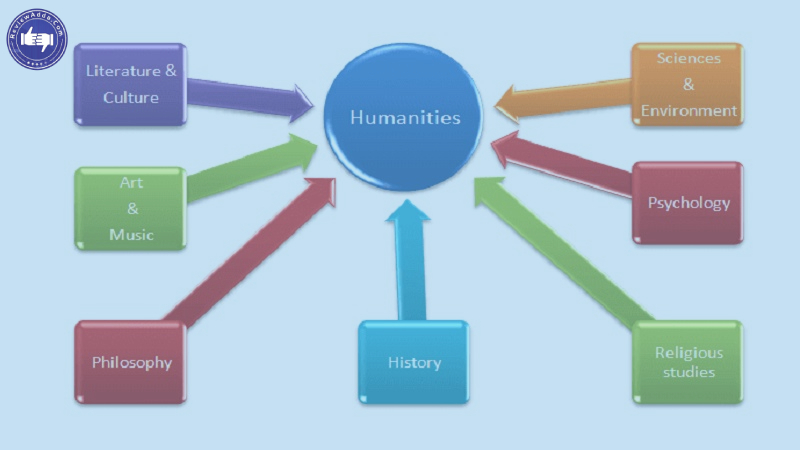 Choosing the appropriate career can be a troublesome task for both, students as well as their parents. If you haven't taken up the usual paths of medicine, engineering, or law, then a question you will be often asked is what next. Whether it is after class XII, when you are still trying to decide which course to take up or after finishing a Degree in Humanities, for students of humanities career options seem limited but nothing could be further from the truth.
Courses after 12th Humanities or Arts stream, as it is usually referred to, is a popular course option selected by candidates after Class 12. Even though there is a understanding that only weak students go for Arts, this is far from the truth. Contrary to common perception there are a plenty of career opportunities available to Humanities students right after their XII.
Of course, most of it depends on what you have learn and what your concerns are but in today's age of start-ups and the creative freedom to pursue the most unexpected of vocations, several doors have opened up. The scope of humanities in future is only balance to develop at an exponential rate. Through this article, we will demonstrate the courses for humanities students after XII standard and the scope of the subject.
Scope of Humanities as a Career
Students who major in humanities (History, English, sociology, foreign languages, etc.) are known for their sharp analytical skills, but how does a nuanced comprehension of 19th century literature translate into a paycheck once you're out of college? The Pay Scale College Salary Report includes a number of career paths available to humanities majors that need right brain thinking and have high earning potential. Critical thinking and Creativity skills are valuable assets to many employers, especially when supplemented with additional technical skills or training.
A surprising no. of Sr. Marketing Directors hold a bachelor's Degree in English Literature. With a median mid-career salary, that's a good argument to use against anybody who says English is a waste of time. Other popular, high-paying jobs popular with English majors are Content Strategist, Executive Editor, Senior Technical Writer, and Editorial Director.
Just because you major in the humanities, it doesn't mean that you should never set foot in the computer science dept. Actually, choosing up a few tech skills can really pay off. For example, a Copywriter who aspires to work online, would, unsurprisingly, benefit from basic proficiency in html, blogging, or content management.
Other popular and profitable positions for humanities majors that advantages from some familiarity with a computer include Web Producer, Content Marketing Manager, and Content Strategist.
1. Event Management
This career puts to full use your organizational and managerial skills to plan and execute social or business events. In this field work people engaged with schedules, budgets, vendors, decorators, caterers, etc. to plan best possible events for their clients. Event Management is not just limited to planning weddings or concerts but includes many other occasions like sports events, business events and conclaves, reunions, parties, festivals, etc.
Career Opportunities in Event Management
You can work with different Non-Governmental Organizations, Event Management Companies, Hotels/Resorts, PR firms, etc. In these, your main role would be to plan and organize various events, meetings, charitable events, weddings, press meetings and so on.
Some top Colleges for Event Management
National Institute of Event Management (Multiple Locations),

National Academy of Event Management & Development (Multiple Locations),

International Institute of Event Management (Mumbai),

College of Events & Media (Pune),
2. Law
How good are your problem-solving and reasoning skills? Because a Career in Law needs exactly that. Another highly popular career in humanities, Lawyers appreciate the legal structure of a country and recommend people on different legal matters on professional or personal levels. Each legal case that you deal with needs thorough research and you must be able to build sturdy arguments for the same. As a Lawyer, you will get to provide legal counsel to companies, individuals, NGO's, government, etc. and to keep them out of legal disputes.
Career Opportunities in Law
You can opt from a number of options like Corporate Counsel, Litigation (fighting cases in court), or Indian Legal Services. You can also work in Legal Publishing and Media, Law firms, or become a lecturer in law schools. Many law graduates also opt their specialization/ area of work from various options like Intellectual Property Rights, Tax Laws, Criminal Law, International Human Rights, Civil Law, etc.
Some Top Colleges for Law
Nalsar University of Law (Hyderabad),

West Bengal National University of Juridical Sciences (Kolkata),

National Law University (New Delhi),

Gujrat National Law University (Gandhinagar)
3. Economics
Economists study how the society allocates its resources, such as labour, land, raw materials, and machinery, to produce numerous goods and services. For this, they conduct research, monitor economic trends, collect and analyze data, and develop forecasts on a wide variety of issues like inflation, interest rates, energy costs, business cycles, exchange rates, employment levels, taxes, etc.
Career Opportunities in Economics
After finishing your education in this domain, you can work with Research Firms, Banking Firms, Government Ministries or Insurance and Accountancy Firms, Financial Consultancies, as a Risk Advisory Associate, Analyst, Policy Maker, Research Assistant, etc.
Some Top Colleges for Economics
Delhi School of Economics

(New Delhi),

St. Stephens College (New Delhi),

Presidency College (Kolkata),

Shri Ram College of Commerce (New Delhi),

Loyola College (Chennai),

Hindu College (New Delhi),
4. History
Do you ever find yourself asking questions about how life was like a hundred years back, the way people might have interacted, lived, and survived in their surroundings? Well, History helps you find their answers! Historians study the past by defining evidence from sources like artefacts, texts, and other materials belonging to various time periods. After their detailed evaluation and analysis, historians grow interpretations and draw conclusions on the same.
Career Opportunities in History
After Graduating in History, you can explore differnt career options like working as a Lecturer, Archivist, Analyst or a Lobbyist. In the field of research, Historians treat oneself in the study of various areas like dynasties, mythology, politics, civilizations, culture, etc. Historians can also work with several publishing houses as columnists or editors.
Some Top Colleges for History
Hindu College (New Delhi),

Ashoka University (Haryana),

Loyola College (Chennai),

Lady Shri Ram College (New Delhi),

St. Xavier's College (Mumbai),
5. Sociology
It is the branch of social sciences that involves the study of society. It involves analyzing and understanding the social lives of groups, people, and institutions. Sociologists help in analyzing and drawing conclusions on various topics like religious faith, racial and gender identity, family conflicts, poverty, crime and law, war and peace, population growth and migration, etc.
Career Opportunities in Sociology
Since Sociology revolves around the study of people and society, as a Sociologist, you can work as a Guidance Counselor in the area of family conflicts, or work with the government as a Policy Analyst. You can also work as a consultant in the HR dept. of private/ public organizations. Public Relations, Market Research, and Media Strategy are also a few other fields well-suited to Sociology majors.
Some Top Colleges for Sociology
Jamia Millia Islamia University (New Delhi),

University of Calcutta (Kolkata),

University of Madras (Chennai),

Jesus & Mary College (New Delhi),

Hindu College (New Delhi),
6. Archaeology
If you have an ability for studying about past events, you are surely going to love what Archaeology has in store for you! Archaeology gives you the option to go directly to the source and analyze/understand ancient cultures through inscriptions, artefacts, and other remains. Archaeologists collect this information by digging up artefacts from the ground, and try to arrange them in an order to form a sequence of events that might have taken place.
Get Updated Review ( Voice Based Alumni Feeback)
Even eagering students with arts can also apply to Pursue a Course in Archeology. Usually a Science background is recommended for a B.Sc. Programme in Archeology. B.Sc in Archeology is of 3 years duration and thereafter one can specialize in any of the branches at M.Phil and M.Sc levels.
A candidate, who plans to join international growth agencies as an advisor, should preferably have a Ph.D. degree in the subject.
Career Opportunities in Archaeology
After a degree in Archaeology you can work as an Epigraphist (studying inscriptions or manuscripts), Numismatist (studying old currency), Museologist (studying museums) or contribute to the preservation of heritage sites and monuments, and Archivist (preserving information through proper documentation of evidence),. You can also work towards Art Conservation and Restoration, which involves preserving hundreds of years old sculptures, artwork, and manuscripts.
Archaeology Pay Package
Since the nature of job prospects is very broad, the salary can differ tremendously. Though, in this field of work initially pay packet is not as lucrative as other hot professions, but there is a huge amount of content associated with this profession.
One can expect an initiating salary somewhere around Rs. 8,000-12000 per month. There also be living a tough competition among researchers working in the field of Archeology for grant of money from national and international funding agencies. Hence desiring candidates who like to carryout research in Archeology must be well prepared.
Some Top Colleges for Archaeology
Institute of Archaeology

(New Delhi),

Department of Ancient Indian History, Culture and Archaeology, Banaras Hindu University (Varanasi);

School of Historical Studies, University of Madras (Chennai);

Delhi Institute of Heritage Research and Management, IP University (New Delhi)
7. Psychology
Wouldn't it be fascinating to learn why people behave the way they do? Or how the human mind functions? Let me make understand you to the world of Psychology! Psychology is a multifaceted discipline, which includes topics like how our memory is organized, how the brain works, or how people interact in groups. After learning the basics, students of psychology are free to opt among several specializations like Industrial/Organizational Psychology, Clinical Psychology, Forensic Psychology, Counselling Psychology, Behavioral Neuroscience, Sports Psychology etc.
The necessity to become a licensed psychologist are:
Pass the 12

th

exam preferably with Psychology as one of the subjects

Complete a Bachelor degree (BA or BS) in Psychology degree (the curriculum of which focuses on "psychotherapy, personality development, stress management and neuro-psychology")

Specialization at the PG level, where one can get an M.Sc. or M.A. in either Psychology, Social Work, or Counseling

At the doctoral level further specialization is available as well via PhD or M.Phil
Career Opportunities in Psychology
Given that Psychology seeks to study the human mind, it can be applied to several fields like organizations, health, forensics, sports, media, etc. However, graduates from this field most commonly go on to become Research Analysts, Counsellors, Child Psychologists, Clinical Psychologists, Lecturer/Professors, Human Resource Specialists, Life Coaches, Substance Abuse Counsellors, Career Counsellors, Forensic Psychologists, Family Therapists, and so on.
Pay Package for Psychologists
Psychology is a lucrative and highly rewarding field of study. A psychologist salary depends on many factors like his/her area of specialization, qualification, and experience in the profession. Professional psychologists with Ph.D and M.Phil Degree earn quite handsomely. Those involve in private practice have more scope for earnings.
In this field, your initial salary can difer between INR 1.79 LPA to INR 6.23 LPA. In this field one establishes himself and specializes in any of its branches, he can earn more.
Some Top Colleges for Psychology
Jamia Milia Islamia (New Delhi),

Ambedkar University (New Delhi),

Banaras Hindu University (Varanasi),

Panjab University (Chandigarh)
8. Hotel Management
The Lalit, Taj Hotel, Le Meridien, The Leela – how nice it is to stay at one of these hotels. But have you ever thought the work that goes into making them the best in class? A Career in Hotel Management needs you to comprehend and manage the work of hotels, initiatng from the front desk to catering, food, and housekeeping. Not only this, you will also get to work on the administration of areas like hospitality marketing strategy, hotel operations, hospitality technology and financial analysis.
Career Opportunities in Hotel Management
When it comes to the hospitality domain, you can work in restaurants, hotels, railways, cruise ships, airlines, resorts, etc. Fresh graduates in this field start as management trainees and can be appointed work in different departments Like Food and Beverage Production, Front Office Operations, Restaurant Operations, Meeting and Event Operations Management, etc. As you develop in this field, you get promoted to managerial roles.
Some Top Colleges for Hotel Management
Institute of Hotel Management (Oberoi),

Institute of Hotel Management (Aurangabad),

Oberoi Center of Learning and Development (New Delhi),

Christ University (Bangalore), Ecole Lavasa (Maharashtra),
9. Mass Communication & Journalism
Do you have a strong desire to be up-to-date with the events taking place around you and want to inform others about it as well? Here is your answer! Mass Communication involves transferring appropriate information to a large number of people through several mediums of communication like radios, television, newspapers, magazines, journals, and now social media too! Journalism being the subset of mass communication, involves assessing, gathering, creating, and presenting news/facts and information to the public.
Career Opportunities in Mass Communication & Journalism
A degree in mass communication opens up various avenues like Public Relations, Journalism, Broadcasting and Production, Content Writing & Editing, Advertising, Copywriting, Event Management, and so on. You can also work with several media production houses for creating videos, documentaries, or short clips which could be covering a social message, an interview, or just for entertainment purposes.
Some Top Colleges for Mass Communication & Journalism
Delhi College of Arts and Commerce (New Delhi),

Christ University (Bangalore),

Indraprastha University (New Delhi),

Indian Institute of Mass Communication (New Delhi),
10. Design
If you are someone who can easily transfers ideas to others, then design is a career that you should definitely explore. Design involves creating, envisioning, and communicating ideas through drawing, images, layouts, sketching, etc. Design is a very broad field, and includes various specializations like Textiles, Graphic Design, Interior Design, Product Design, Fashion Design, Animation, Jewelry Design, Furniture Design, Product Design, etc.
Career Opportunities in Design
The employment opportunities will differ according to the Field of Design that you choose. In case of Fashion Design, you can work with various boutiques, textile production houses, marketing and media department of fashion brands, garment export houses, etc. You can also delve into opportunities in leather design, Interior design, jewelry design, graphic design, UI/UX design, product design, cartoon design, etc.
Some top Colleges for Design
National Institute of Design (Multiple Locations),

Srishti Institute of Art,

Design and Technology (Bengaluru),

Indian School of Design and Innovation (Mumbai),

MAEER's MIT Institute of Design (Pune)
11. Civil Services
It is one of the most reputed and influential careers as it gives you the opportunity to serve your country by participating in its policy-making decisions and governance. It gives you the authority and power to ensure effective administration of the country. The responsibilities and duties would differ according to the department that you have been allotted. In order to pursue a career as a civil servant, you would first need a graduation from any field, following which you'll reqire to pass the UPSC Examination.
Career Opportunities in Civil Services
You get different government posts based on your rank in the UPSC exam. Some of them include Indian Police Services, Indian Administrative Services, Indian Revenue Services, Indian Foreign Services, Indian Postal Services, etc.
12. Political Science & International Relations
Does the very idea of learning about your country both at national and international level inspire you? If yes, you are going to love a career in any of these fields. Political Science involves the study of political systems and political history of a country. On the other hand, International Relations involves the study of the relations of the home country with those of other countries. Both of these subjects drive light on circulates like world peace, economic crises, poverty, unemployment, hunger and malnutrition, etc, and explore to find solutions to them.
Career Opportunities in Political Science & International Relations
You can select from different options like becoming a Research Assistant, Lobbyist, Political Analyst, or even pursuing a degree in law after your graduation to become a Lawyer. A degree in IR can open up the opportunity to serve as your country as an Intelligence Specialist, Diplomat, or work with different world organizations like United Nations, the World Bank, World Health Organization (WHO), etc.
Some Top Colleges for Political Science & International Relations
Some of the top colleges where you can pursue Political Science are
LSR College for Women (New Delhi),

Hindu College (New Delhi),

St. Xavier's College (Kolkata/ Mumbai)
Some of the top colleges for pursuing International Relations are –
Institute of Language Studies and Applied Social Sciences (Gujarat),

Jindal School of International Affairs (Haryana),
13. Social Services/Social Work
This career is appropriate for those who have decided to commit themselves to the development of society. It involves helping those who belong to the most vulnerable sections of the society and requires help in situations like dealing with abuse, fighting for their rights, or accessing proper sanitation, etc. Social workers may work with various individuals or families to deal with issues related to unemployment, poverty, education, etc.
The different courses on offer in social work, their duration and qualifications required are:
B.S.W / B.A (SW), Duration: 3years; Eligibility: candidates who have passed the XIIth standard can apply for this course.

M.S.W / M.A (SW), Duration: 2 years; Eligibility: candidates who have completed graduation in any subject can apply but graduates having sociology or social sciences as their subjects are preferred.

M.Phil, Eligibility: candidates who have completed M.S.W can apply for this course

Ph.D, Eligibility:candidates with a M.S.W or M.Phil degree can pursue a doctorate in social work.
Career Opportunities in Social Services/ Social Work
You get to work with NGO's focused on various set of audiences, healthcare sector (rehabilitation centers), corporate sector in the field of CSR (Corporate Social Responsibility), or with the govt. on several projects like basic rights of the public, creating awareness for health safety, and fighting against social injustice and discrimination.
Some Top Colleges for Social Work
Delhi School of Social Work (New Delhi),

Panjab University (Chandigarh),

Christ University (Bangalore),
14. Foreign Languages
This career is for those who love to talk and not just in one language! Many people learn various languages like Korean, Spanish, German, French, etc. because of their interest in them. But the best part is that you can actually make a career in them too! Many organizations need translators in order to know the intended message of the other party using a disparate language. Being fluent in a foreign language can also get you extra points if you are planning to settle in that particular country.
Career Opportunities in Foreign Languages
You can become a Lexicographer (compiling material for dictionaries), Translator, Teacher, Writer, Forensic Linguist, etc. in the specific language that you learn. As a language expert, you can get to work with international bodies (like United Nations, World Health Organizations), various foreign diplomats and embassies, publishing houses, etc.
Some Top Institutes for Learning Foreign Languages
There are several institutes available for particular languages, such as
Alliance Francaise in New Delhi (teaches French),

The Chinese Language Institute (Chinese),

Max Muller Institute (German),

and Jawaharlal Nehru Academy of Foreign Languages.
To learning enthusiasts some embassies also teach their country's language
15. Writing (Content/ Blogging/ Creative)
This is a field for those who love to pen down their thoughts on paper (or these days, a laptop)! Writers express their opinions, ideas, or knowledge through their words. Writing as a career comes in many forms. You can either create content for various companies (Content Writing) or even voice your opinions about certain topics through blog articles.
There are other more traditional forms too, such as creative writing through books, novels, anthologies, etc. You can opt your desired language that you wish to write in, be it Hindi, English, or even Urdu! The best thing about writing is that you don't always require a degree in specific field, but a never-ending passion for writing.
Career Opportunities in Writing
You can explore Career Opportunities as a content writer by working with different companies, blog portals, online websites, NGO's, etc. Not only that, you can also become an editor, novelist, columnist in newspapers, blogger, etc.
Some Top Colleges for a Career in Writing
If you wish to make a career in writing in English, pursuing a degree in literature (English Hons.) is recommended. Top colleges for it include,
St. Stephen's College (New Delhi),

Christ University (Bangalore),

Hindu College (New Delhi),

Jesus & Mary College (New Delhi).
Apart from the careers listed above, there are many other interesting, exciting and upcoming fields in Humanities, such as Habitat Policy, Museology, and Practice, Criminology, Cartography, Anthropology, Film-Making, Rural Studies and Development, Gerontology, Photography, etc.
Now that you have such a long list of Career options available in Humanities, I am sure you are never going to say, "Humanities has very limited scope" ever again!