Topic We Cover: Best Creative Courses After 12th

1. CAREER OPTIONS AFTER 12th IN DESIGNING
FASHION DESIGNING
INTERIOR DESIGNING
TEXTILE DESIGNING
2. ANIMATION & MULTIMEDIA CAREER OPTIONS AFTER 12TH:
ANIMATION
GRAPHIC DESIGNING
WEB DESIGNING
DIGITAL MARKETING
3. TRAVEL/HOSPITALITY CAREER OPTIONS AFTER 12TH:
TRAVEL & TOURISM
HOTEL MANAGEMENT
EVENT MANAGEMENT

4. JOURNALISM/MEDIA CAREER OPTIONS AFTER 12TH:
JOURNALISM AND MASS COMMUNICATION
PHOTOGRAPHY
BACHELOR OF DESIGN COURSES
CULINARY ARTS COURSES
SOUND ENGINEERING
5. LITERATURE
FINE ARTS AND PERFORMING ARTS COURSES
VIDEO EDITING
SPA MANAGEMENT
MAKEUP ARTIST COURSES
FOOD CHEMIST
Do you want a job that will let you express your creativity? Looking for the Best Creative Courses after 12th standard, you might have gone through or heard of various career options after 12th standard. But, still confused which way to go. There are some good professional courses, which is perfect for creative students. 10th passed students have been asking about list of creative professional courses available after 12th standard. Those questions motivated me to come up with this article. Don't worry…You have landed at the correct place. Here, you shall delve into a complete range of Creative career options to follow after completing your 12th class.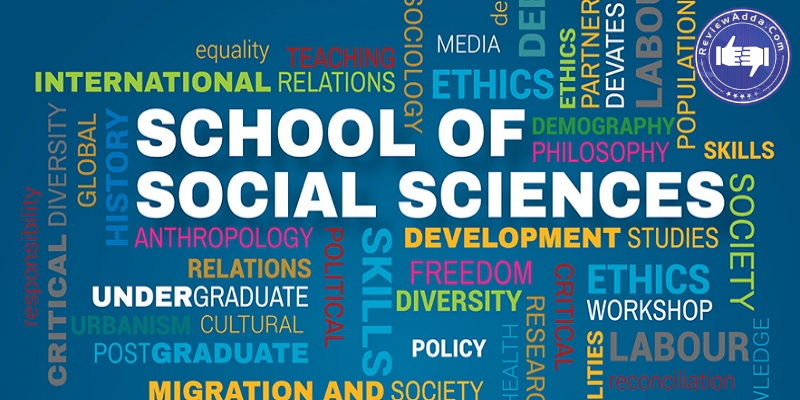 Those days are gone when engineering, medical, law were the only popular career options one could think of. In fact, this normally happened in the past decades when students were supposed to opt from these Common Professional Courses only. But, now time has changed…these days even parents encourage their children to pursue creative and upcoming professions.
I'm a big fan of 'Do what you love' thing. If you study what you actually love and make a career in that sector, it will naturally help that creativity juice flow in your work! In any profession or Course Creativity can be involved! You may also check commerce, arts, and science courses after 12th.
For example, a creative and innovative plan/structure has been use by a Civil Engineer in his/her work. In the similar way, to develop useful software a Computer Programmers may use their creativity and vision! Economists may use their creativity to solve economic problems faced by various countries,. Management professionals may think out of the box, be imaginative with their plans and accompany more productivity to their business!
After 12th standard whatever course you go through, whether a regular one or a creative one, make sure you pursue it with complete commitment and dedication. Your dreams can be fulfilled as far as you have the courage to move forward and turn them into reality.
Shortly, one can be innovative, no matter what the career is. But some courses do stand out though. I have listed those courses in this article. So, if you are interested in Pursuing a Creative Course, this article is for you. Go through the entire article patiently and decide which course suites you best! At the same time, remember as discussed above the 'Do what you love' part. Your passion and likes matters the most.
Here, in this article you will be going through about best creative courses after 12th available in India. Here, after 12th standard we shall not cover Traditional Courses, but a huge array of innovative and upcoming career options that are acquiring physical resistance amongst students.
Your choice towards career basically depends upon your curiosity, dedication towards a particular field and the subjects that you have choose in 12th standard. Hence, we thought of sharing certain creative and Innovative Career Options, different from the typical ones. Get ready…If you have the enthusiasm to do something new, these might be the career choices for you.
Additionally, with technology affecting at such a faster pace and all around numerous opportunities pouring in the different creative fields, it's definitely a good time to initiate honouring your distinct skills.
So, let us come along with us and analyze some of the Best creative career courses after 12th and different courses you can go .
CAREER OPTIONS AFTER 12th IN DESIGNING:
1. FASHION DESIGNING:
For youngsters this is an advantageous field having innovative designing skills and desire to be a part of this creative profession. Indian fashion industry has expanded hugely owing to globalisation. Fashion designing is now not limited to designing dresses, but this includes an ample range of designing options like accessories and other stylish clothing to suit the requirement of the consumer.
A School of fashion designing helps you acquire information about all the techniques and aspects of fashion designing and the methods to implement and finally present your designs. Numerous institutes are providing Diploma and Degree courses in this field to build up the future fashion designers.
Every other day, in the name of fashion, new range is coming up in the society. Mostly it included designer dresses. The pricing and demand of these dresses are quite high. Birthday parties, Marriage, for any small or big event, people these days want to wear designer dresses. In film industry, there is a huge demand for fashion designers. To attain bachelor degree in it the duration is 4 years.
Courses for fashion designing:
B.Sc degree in Interior, Fashion, and Textile design

B. Des. (Accessory design)

B. Des. (Fashion design)

B. Des. (Textile design)
Popular Institutes:
2. INTERIOR DESIGNING:
The prime Field of Interior Design is offices, residential areas, restaurants, industrial space, hotels, or any other building interiors that may include furniture, designing walls, texture, lighting, etc. Interior designer need to acquire good drawing, designing skills along with some technical knowledge to meet the requirement of the clients.
Bachelor's and Diploma Programmes are offered from various universities/institutes. For joining this course some may require you to clear an entrance test.
Courses for Interior Designing
Certificate in Furniture Samadhan

Certificate in Vastu Shastra

1 year Professional course in Interior Design

2 year Adv. Professional course in Interior Design

4 year BFA program in Interior Decoration

3 year B.Sc in Interior Design
Popular Institutes:
Sai School of Interior Design, New Delhi

Vogue Institute of Fashion Technology, Bangalore

CEPT University, Ahmedabad

Shri Devi College of Interior Designing, Mangalore

Exterior Interiors Pvt. Ltd, Cochin

College of Architecture, Nashik
3. TEXTILE DESIGNING:
Textile Designing is basically provides you with the knowledge and ability to work in companies that produce apparel and textiles products. This includes product development, selection, merchandising and0020designing and the products of various design driven industries.
By pursuing degree and Diploma Courses you can enter this field to apparel, textile, product development, merchandising, etc.
Courses for Textile designing:
B.Sc. in Textile Design

B.Des Textile Design

Advanced Diploma in Textile Design
Popular Institutes:
ANIMATION & MULTIMEDIA CAREER OPTIONS AFTER 12TH:
4. ANIMATION
After 12th a career option that is getting quite popular is a career in animation. To establish videos, moving images, movies, apps and websites you can use your creativity. The basis of animation is adding movement, motion, and special effects to images. You might have seen various 2D, 3D, 4D and other animated movies, that's the specialized work of animators.
A mixture of art, technology, and designing is what leads to beautiful animation. This is not restricted to movie or game designing only, but nowadays animation has extended towards programming, architecture, news broadcasting etc.
The use of animation has increased a lot, be it from books to blogs, films to advertisements, almost everywhere. The cartoon channels have also begun to escalate in a large scale but the students who are learning this course or the no. of students actually moving ahead in this field are very less comparatively to other courses. In this condition, for any student out there this course can be the best option. At a very early age just after 12th this course can be done.
Courses of Animation:
B.Sc Animation

Diploma 3D Animation

Diploma in Animation

Digital Graphics Animation
Popular Institutes:
Tekno Point Multimedia (Bengaluru)
5. GRAPHIC DESIGNING:
As a Graphic designer you assemble ideas, images, graphics and create a visual design. We can simply say, you create sketches through software or by hand and visually present the data to the audience. Your creative designs can be used by advertisers, media, publishers etc. if they meet their specifications and requirements. If you have great designing skills you may get to work at a good position in a company.
Now for almost every sector there is a need of graphic designers. You can explain your idea with the help of graphics using fewer words easily and more properly. Media, Blogs, films, start-ups, and many other sectors are there where there is a great requirement of it. In a proper way this course may set your future done. By this, you can work from home.
Courses for Graphics Design:
Diploma in Graphics Design Rich Media

Graphic Designing
Popular institutes:
Department of Design (Guwahti)
6. WEB DESIGNING:
This refers to the designing and development of a website. In the technology and internet driven world, having a website is a pre-requisite for any business to flourish. Here, comes the act of good web designers having adequate information of Web Designing Programming and applications. A creative mind coupled with technical skills are the keys to becoming a proficient web designer.
Courses for Web designing:
Popular Institutes:
Vogue Institute of Fashion Technology, Bangalore

Zee Institute of Creative Arts (ZICA), Ranchi, Bhubaneshwar, Mumbai

P.A. Inamdar Visual Effect, Design & Art, Pune
7. DIGITAL MARKETING:
To the List of creative courses this is another addition that one can choose for if you willing to build a strong Career in the Field of Online Marketing. The correct and effective digital marketing techniques play a key role in influencing public opinions and actions. So, for digital marketing professionals the scope and demand is on the rise especially amongst various growing businesses who further wish to aggressively promote their products/services.
You can choose to become an SEO (Search Engine Optimization) expert, SEM (Search Engine Marketing) expert, content marketing expert, an e-mail marketing expert or an SMO(Social Media Optimizer) expert to name a few. However, it may involve requisite analytical and technical skills to excel in the world of digital marketing.
Courses for Digital Marketing:
Digital Scholar Certification

Google Mobile Certification

Shopping Ads Certification

Google Display Ads Certification

Google AdWords Certification

HubSpot Certification

Google Analytics Certification

Search Ads Certification

Video Ads Certification

Bing Ads Certification

SEMRush Certification

SEO Certification

Social Media marketing certification course

Inbound marketing certification course

Email marketing certification course

Growth hacking certification course

Web analytics certification course

Mobile app marketing certification course
Popular Institutes:
Digital Scholar

Digital Vidya

Edupristine

UpGrad

Delhi School of Internet Marketing (DSIM)

Simplilearn
TRAVEL/HOSPITALITY CAREER OPTIONS AFTER 12TH:
8. TRAVEL & TOURISM:
If you want to establish a Career in tour operating companies, travel agencies, airlines, travel & tourism offices, tourism education offices etc.pursuing a career in this field shall help you. This is a service oriented industry and requires you to be sociable and adaptable to changes. An added advantage in this career are solving people's problems and understanding and being polite.
Courses for Travel & Tourism:
Bachelor of Hotel Management

Diploma in Front Office Operation

Diploma in Food Production

Diploma in Food & Beverage Service

Diploma in Bakery & Confectionery

Hotel Mgmt. & Catering Tech. (1 Year Duration)

Craft Course in Cookery (Duration 1 Year)

Craft Course in Bakery (Duration 1 Year)

Craft Course in F&B Service (6 Months Duration)
Popular Institutes:
BV College of Hotel and Tourism Mgmt. Studies

National Institute of Tourism and Hospitality Management

Heritage Institute of Hotel and Tourism

Leo Academy of Hospitality & Tourism Management

Gateway Institute of Hotel & Tourism Management

Kuoni Academy

National Council for Hotel Mgmt. and Catering Tech.

Kohinoor IMI School of Hospitality Management
9. HOTEL MANAGEMENT:
Amongst students having interests in the hotel industry and hospitality sector, Hotel management is appear as a Popular career option. To make you an expertise in different hotel mgmt. aspects a coplete range of courses are available like front various, general operations, catering, sales marketing, food & beverages and other hotel services.
Courses for Hotel Management:
BSc in Hospitality & Hotel Administration

PG Dip. in Dietetics & Hospital Food Service

Diploma in Food & Beverage Service

Diploma in Bakery & Confectionery

Craftsmanship Course in Food Production & Patisserie

MSc in Hospitality Administration
Popular Institutes:
Inst. of Hotel Mgmt, Catering and Nutrition, Pusa, New Delhi (IHM Delhi)

Welcome group Graduate Sc. of Hotel Admin. (WGSHA), Manipal

Institute of Hotel Management Catering Technology and Applied Nutrition, Chennai, Hyderabad, Mumbai, Bhopal

Army Institute of Hotel Management and Catering Technology (AIHMCT), Bengaluru

NSHM Knowledge Campus, Durgapur

Institute of Hotel Management, Bangalore (IHM Bangalore)

Inst. of Hotel Mgmt, Catering and Nutrition, Lucknow (IHM Lucknow)
10. EVENT MANAGEMENT:
Planning and organising an event is includes in Event management that may be in the form of a wedding, a seminar, a party, a musical concert, a fashion show, an award ceremony, a company event, a school event, or any other event for that matter.
You might have observed different events in real life or on television like the Grand movie award nights,the Grand Finale of a Musical show and so on…these all have to be organised in a planned way. Who organises all this? An event manager, of course.
An event manager's main task is to coordinate and organize events. Weddings, Birthdays, sports events, parties, corporate events, etc are coordinated and managed by professional event managers.
At first point this job may seem normal, it actually includes lots of creativity! To spice up the event and host it successfully, Event managers have to come up with creative programs and plans!
In India Diploma, BBA, BA, MBA (PG), and B.Sc. are available Event Management programs. In order to become an event manager studying such courses is not mandatory. Still, the courses will give one an edge and theoretical information. To pursue the above mentioned courses commerce, Science, as well as Arts stream students are eligible.
In the making of every small event successful, Event Manager has a hand behind it. Take it some fest or any event, a party, marriage, the work of management is very substantial. The events are on only due to the Event manager's execution. That's why; event management gives a sense of security of work. You can run your business company or else join someone else after doing this course.
Courses for Event Management:
DEM-Diploma Course in Event Management

PGDEM-Post graduate Diploma Course in Event Management

PGDEMA- PG Dip. Course in Event Mgmt and Activation

MBA in Event Management
Popular Institutes:
Event Management Development Institute

Amity university of Event Management

National Institute of Event Management

The International Centre for Event Marketing Mgmt. (ICEM)

Institute for Tourism Future Management Trends (ITFT)
JOURNALISM/MEDIA CAREER OPTIONS AFTER 12TH:
11. JOURNALISM AND MASS COMMUNICATION:
Journalism and mass communication are gaining popularity at a faster pace. After doing courses in this field you can analyze a huge range of career options in writing, reporting, advertising, anchoring, Media Management, editing, Public relations, films, Television, etc. Journalism is just a small component of mass communication. You shall enjoy presenting your ability and expertise in this direction if you have a aggresive personality and ready to take challenges.
With the increasing clout and influence of mass media on our lives, the younger generation is enthusiastic to join this industry and become an exclusive part of it.
After completing your 12th these are just few of the Creative Courses that you can enter into this industry. The actual list is pretty long, so we have featured the ones that are developing in capturing the attention and popularity of students all over.
After pursuing this course there exists Various Job Opportunities. While at first the jobs may seem not too creative, one may become ingenious and come up with new trends. When it comes to job profiles like producer, reporter, photographer, director, etc, one may get creative.
In India after 12th, B.Sc, BA,. as well as Dip. in Journalism and Mass Communication courses are available. These courses can be pursued by Commerce, Science and Arts stream students. Separate individual courses such as Journalism, Mass Communication and Visual Media are also available in the above mentioned course formats (BA, B.Sc. and Diploma).
Get Updated Review ( Voice Based Alumni Feeback)
Courses for Journalism and Mass Communication
Communication for Development

Computer Graphics for Print Design

Journalism & Mass Communication

Announcing, Broadcasting, Compering, Dubbing & E-book Narration

Advertising & Marketing communications

Creative Writing

Film, Television & Digital Video Production

Public Speaking & Personality Enhancement

Mass Communication Marathi

Photography

Advanced Integrated Communication Programme

(For working professionals)

Radio Jockey

Extension Programmes
Popular Institutes:
AJK Mass Comm. Research Centre, New Delhi

Symbiosis Institute of Media & Communication, Pune

Xavier Institute of Communications, Mumbai

Department of Communication, Hyderabad

Indian Inst. of Journalism & New Media, Bangalore

School of Communication, Manipal

Social Communications Media Dept, Sophia, Mumbai

Amity School of Communication, Noida

NSHM Institute of Media & Design, KOlkata

Department of Media Studies, Christ University, Bangalore

LSR College for Women, New Delhi

DC of Arts & Com., New Delhi

Indraprastha College for Women, New Delhi

Department of Journalism, Madras Christian College, Chennai

Inst. of Mass Comm. & Media Tech., Kurukshetra Univ., Kurukshetra

Kamala Nehru College for Women, New Delhi
12. PHOTOGRAPHY
After 12th standard different formats of Photography courses are available. Some of the popular courses are- B.Sc. in Digital Photography, BA in Photography, Diploma in Digital Photography, B.Sc. in Photography and Cinematography, and BA in Photography and Video Editing.
There is an availability of Photography courses after 10th standard also. The field of photography is different, various specializations exist in this field. Examples of specializations include- automobile photography, fashion photography, wildlife photography etc.
Those who are desirous about photography may go for any of the above mentioned courses after 12th. To pursue the above mentioned courses Commerce, Science, and Arts stream students are eligible. So, after 10th, you may go for any stream you really like.
Courses for Photography:
Foundation

Wildlife Photography

Candid Wedding Photography

Fashion Photography

Diploma in Travel and Nature Photography

Diploma in Tabletop photography
Popular Institute:
Delhi College of Photography

Light and Life Academy

JN Arch. and Fine Arts Univ., Hyderabad

AJ Kidwai Mass Communication Research Center

Asian Academy of Film and Television

Osmania University

National Institute of Design, Ahmedabad

Sir JJ Institute of Applied Arts

National Institute of Photography

The Indian Inst. of Digital Art and Animation

Creative Hut Institute of Photography

Pixel Institute of Photography
13. BACHELOR OF DESIGN COURSES
Bachelor of Design courses are for creative folks. There endure various courses related to the field of Design. Commonly such courses are popular by the short name of B.Des. Some of the acknowledged design related courses are-
Fashion Design

Textile Design

Interior Design

Jewellery Design

Apparels Design

Product Design

Leather Design
The willing students may choose a course that suits their taste. B.Des. courses can be pursued by Commerce, Science, and Arts stream students.
Popular Institutes:
National Institute of Design (NID), Ahmedabad

Industrial Design Centre, IIT-Bombay (IDCIITB)

Arch Academy of Design

National Institute of Fashion Technology (NIFT), Mumbai

National Institute of Fashion Technology (NIFT), Delhi

Pearl Academy

National Institute of Design (NID), Gandhinagar

Symbiosis Institute of Design

National Institute of Fashion Technology (NIFT), Hyderabad

National Institute of Design (NID), Vijayawada
14. CULINARY ARTS COURSES
To become a qualified professional chef Culinary Arts courses can be pursued. There is a lots of creativity in this career. If one is desirous about the field of cooking and culinary art, one could get creative and come up with ingenious signature recipes!
Some of the popular culinary arts courses available after 12th are- Bachelor of Catering Tech. and Culinary Arts, BA in Culinary Arts, and Bachelor of Hotel Mgmt.
Courses for Culinary Arts:
Bachelor's Deg. in Catering Tech. & Culinary Arts

Craft Certification Course in Food Production

BSc in Hospitality & Hotel Administration

Diploma in Food & Beverage Service

Diploma in Bakery & Confectionery

Craftsmanship Course in Food Production & Patisserie

Craftsmanship Course in Food & Beverage Service

Diploma in Kitchen Management

Diploma in Guest Service Management

Degree in Culinary Arts

Advance Diploma in Culinary Arts

Diploma in Culinary Arts

Hobby Chef Courses
Popular Institutes:
Culinary Academy of India, Hyderabad

Institute of Hotel Management, Pusa

OC of Learning and Development, New Delhi

International Institute of Culinary Arts, New Delhi

Inst. of Hotel Mgmt, Catering Tech. & Applied Nutrition, Goa

Institute of Hotel Management, Aurangabad

WelcomGroup Graduate School of Hotel Administration, Manipal
15. SOUND ENGINEERING
In India B.E./B.Tech. and Diploma formats are available for Sound Engineering courses. To pursue this course, 12th Science stream passed students with Chemistry, Physics, and Mathematics subjects are eligible.
After successfully finishing this course, one may work in fields that needs creativity, such as TV and advertising area, film production area (sound editing, sound effects etc), Music industry etc.
Courses for Sound Engineering:
sound mixing

sound editing

audio recording

audio production

even multimedia
Popular Institutes:
Audiolife; Bangalore

Satyajit Ray Film and Television Institute, Kolkata

Palette School of Multimedia, Hyderabad

Zee Institute of Media Arts, Mumbai
16. LITERATURE
BA programs related to literature can be followed by those, who have a flair for literature. When it comes to BA Literature programs, Hindi, English, and regional languages can be pursued. The writer's profession is an example that shows how creativity is involved in this field and course.
Popular Institute:
St. Stephen's College, New Delhi

LSR College for Women, New Delhi

Rabindra Bharati University, Kolkata

St. Xavier's College, Mumbai, Kolkata

Hindu College, New Delhi

Madras Christian College

Presidency University, Kolkata

Hansraj College

Jesus and Mary College
17. FINE ARTS AND PERFORMING ARTS COURSES
Performing Arts and Bachelor in Fine Arts courses cover BA programs in creative subjects such as sculpting, painting, music, dance, animation, applied art etc. The duration of course is 3 years. Students who have cleared 12th standard are eligible to follow any of the above mentioned courses.
Courses for Fine Arts and Performing Arts
Painting

Sculpture

Graphic Art (Print-making)

Design

Art History

Music

Bachelor in Fine Arts
Popular Institutes:
College Of Art, New Delhi

Faculty Of Visual Arts, BHU, Varanasi

SJJ College Of Applied Art, Mumbai

Maharaja Sayajirao Univ. Of Baroda, Vadodara (Faculty Of Fine Arts)

Jamia Millia Islamia, New Delhi (Faculty Of Fine Arts)

College Of Fine Arts, Trivandrum

JN Arch. And Fine Arts Univ., Hyderabad

Government College Of Fine Arts, Chennai

Dept. Of Fine Arts, MGK Vidyapith, Varanasi

KCP, Bangalore (College Of Fine Arts)
18. VIDEO EDITING
The one who are expertise in edit the recorded videos are called video editors. Video Editing is the process in which as per the concept the raw video is edited. Keeping in mind about the theme i.e. film, marriage, media etc., the video is edited with various software's.
Courses for Video Editing:
MFA in Media Design

BS in Digital Cinematography

Master of Arts in Film and TV
Popular Institutes:
Film and Television Institute of India (Pune)

Satyajit Ray Film and Television Institute (Kolkata)

Whistling Woods International (Mumbai)

CRAFT, Delhi

Asian Academy of Film and Television (Noida)
19. SPA MANAGEMENT
Spa Mgmt. has come out as a new and better option. People can take both degree and diploma in this course. After doing this course, one can begin their own business at home of spa providers.
Courses on Spa Management:
Spa Management Certificate

Spa and Hospitality Management

Spa Management BA (Hons)
Popular Institutes:
Ananda Spa Institute (Hyderabad)

Orient Spa Academy (Jaipur)

International Spa Academy (Kerala)

Spa Consultants (Pune)
20. MAKEUP ARTIST COURSES
Be it a girl or boy, professional Makeup studios are there for both. The no. of makeup studios for girls are more than men, but there is a great trend of getting the good makeup artist to get stuff done, people with higher standard are paid more even if two makeup artists are working in the same studio. In this case, there is a high demand of good makeup artist.
Makeup Artist Certificate Courses:
Diploma in Hair Designing

Diploma in Cosmetics

Diploma in Electro logy

Diploma in Hair Styling and Hair Coloring

CIDESCO Diploma n Beauty Therapy
Popular Institutes:
BIBTHD, Mumbai

Christine Valmy International School of Esthetics (Mumbai)

Enrich Salon and Academy (Mumbai)

L.T.A. School of Beauty (Mumbai)
21. FOOD CHEMIST
Those students who are desirous and have knowledge about food, they can go through this course and build their career in this direction. The quality of food checks by Food chemist like of tooth paste, biscuits, etc. In their field they can even be a cook later or teach other people and build up their own classes at home. Sign up for Newsletters Check out our popular newsletters and subscribe
Courses for Food Chemistry:
B.Sc. in Food Chemistry

M.Sc. in Food Chemistry

M.Sc. Biochemistry
Popular Institutes:
DKM College for Women, Tamil Nadu

Loyola College, Tamil Nadu

MACFAST, Kerala.
It's necessary that students should understand about courses, must learn that what he or she is passionate about. Parental pressure, Peer pressure, and lack of desire may lead you into a dead field. Before one make a determination what he aims to be, it is absolutely important to understand what you are desirous about and whether your dedication will make you earn a respectable living or not.