Government Jobs for PCM Students || Highlights

S.No.
Facts
Status
1.
National Defence Academy (NDA)
Click
2.
SSC Combined Higher Secondary Level (CHSL)
Click
3.
SSC Multi Tasking Staff (MTS)
Click
4.
SSC Stenographer (Grade C and Grade D)
Click
5.
Railway Recruitment Board (RRB)
Click
6.
Jobs in State Government
Click
7.
Indian Army
Click
8.
Indian Navy
Click
9.
Indian Coast Guard
Click
10.
Security Forces
Click
11.
Forest Guards
Click
12.
Ticket Checker
Click
13.
Delhi Police
Click
14.
BSNL Direct Selling Agents (DSAs)
Click
15.
Summing Up
Click
Once the result of 12th Science Stream announced many of the students must have been busy planning for the further studies and must have got all involved in the admission procedures for their higher education, there is another fraternity, comprising of students who are, instead, keen in looking up for job opportunities post completion of their XII standard exams.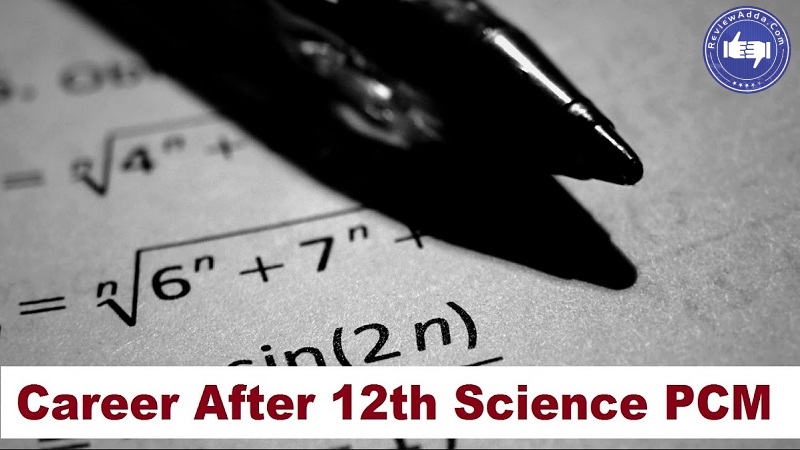 One thing that comes undoubtedly interlinked with the term "government job" is "job security", and yes, this is exactly what makes the government jobs so interesting. However, to be able to do justice to the work profile, it is essential that you take up a job that match your interests.
In India because of the social reputation government jobs remain the most attracting ones as that comes along with a job security and a hassle-free life. Initiating from an attendant to a Group A officer, every government employee enjoys the prestige and advantages that include house rent allowance and travel allowance. These advantages are the major reasons why Indian youth are giving competitive entrance examinations immediately after their education, instead of having millions of Private Sector Job Opportunities.
Compete for a government job, many aspiring candidates take up lower positions that are available for class 12th pass-outs. In the various departments such as banking, defence, and railways there are many vacancies for the candidates who have graduated from high school. If you are one amongst the candidates focusing for a Government Job After Completing Class XII, tour the jobs that are available.
In the government sector there are a numerous jobs where the min. eligibility criteria for the educational background is 12th standard only. These desirable government jobs not only help to provide the students an entry into the corporate world but also help to enhance the Career to Higher Levels during the course of one's service.
This article would hence be a worthwhile read for the students who are willing to dive right away into the professional arena by way of a government job.
So, here come with a list of the Top Government Jobs in India that you may require to apply for and try your luck at:-
1. National Defence Academy (NDA)
In India the prestigious defence sector consists of three wings, namely Indian Indian Air Force, Army, and Indian Navy. Students who have completed 12th can appear for the all India entrance exam, NDA. Through this, they will be hired to the particular armed forces. Aspiring candidates from any stream can appear for the Indian Army after 10+2. However, physics and mathematics are required at a 12th level for the Indian Air Force and the Indian Navy.
2. SSC Combined Higher Secondary Level (CHSL)
Staff Selection Commission (SSC) recruit candidates for the positions of lower division clerks and data entry operators for which SSC CHSL conducts the Combined Higher Secondary Level (CHSL) exam, annually.
3. SSC Multi Tasking Staff (MTS)
SSC Multi Tasking Staff, is another one of the reputed entrance exams conducted by the Staff Selection Commission. This prestigious exam is conducted to recruit candidates as support staff at several ministries and government departments.
4. SSC Stenographer (Grade C and Grade D)
For Grade C and Grade D positions the stenographer examination is conducted by the Staff Selection Commission to recruit deserving aspirants. For this exam the Educational Qualification required is a high school graduate certificate. The stenography skills certificate is also needed to take the exam.
For the post of Stenographers (Grade C and D) the Staff Selection Commission or SSC organizes this exam. For this, the aspiring applicant should have passed the 12th standard exam or any other equivalent examination from any central or state recognized institute and should be between 18 – 27 years of age. The job roles and responsibilities of a stenographer includes press conference briefings, speech writings, handling public relations, etc.
Get Updated Review ( Voice Based Alumni Feeback)
5. Railway Recruitment Board (RRB)
There are many vacancies in the Indian Railways for candidates who have successfully completed class XII. Some of the vacancies in the Indian Railways are office assistants, assistant loco pilot, station master and ticket collector. The basic qualification needed to apply for these posts is a High School Graduate Certificate. Depending on the necessity, the board has authority to change the terms and conditions.
Aspiring candidates should have successfully cleared class 12th exam or any such equivalent test as per the eligibility criteria for this profile, from the state or central recognized state and should be lie b/w the age of 18 to 32 years. There would be an online or Computer-based Test (CBT) of around 90 minutes that is put intoaction by the Railway Recruitment Board (RRB) in the course of the selection process.
While the basic job profile of a railway clerk includes of responsibilities like making reservations and cancellations, issuing tickets, handling inquiries, etc., the constables form a part of the Railway Protection Force (RPF) or police.
6. Jobs in State Government
There are various deserving jobs available at respective state governments for the aspiring candidates who have completed class 12. Some of the position one can apply for with a 12th pass certificate are those of technicians, mechanics, drivers, telephone operators, assistants, and others.
7. Indian Army
If you have the dedication and passion for doing something for the motherland India, this is the time when you can consider taking up a job in the Indian Army. If you have scored min. 50% aggregate marks in your 12th standard, you are eligible to go ahead and apply for several positions in the Indian Army viz. Nursing Assistant, Soldier (Clerk), Soldier (Technical), and others. All of these profiles, however, have some particular eligibility requirements in terms of the Educational Stream. Hence, before moving ahead, make sure that you check your eligibility on official website of Indian Army for different profiles in the Indian Army.
For the posts such as soldiers (only male), technical entry scheme (TES), junior commissioned officers (catering), and mahila constables (general duty), the educational qualification is High School Graduate Certificate.
8. Indian Navy
For posts of cadet entry in technical diploma, sailor, and senior secondary recruits (SSR) as well as artificer apprentice a high school graduate certificate is required for the educational qualification.
9. Indian Coast Guard
After Graduating High School one can also take up positions at the Indian Coast Guard. One can apply for the posts of yantriks (technicians), naviks (sailors) and airmen and assistant commandants in IAF.
10. Security Forces
Apart from the defence, for candidates who have passed class 12 there are several other opening in the security forces. With a 12th graduate certificate, a candidate can apply for a few positions in the Indo-Tibetan Border Police Force (ITBP), Border Security Force (BSF), Central Reserve Police Force (CRPF), Sashastra Seema Bal (SSB), and Central Industrial Security Force (CISF).
11. Forest Guards
The eligible criteria for age for the aspiring candidates to apply for this profile of Forest guards is between 18 to 32 years, wherein the candidates should have successfully completed XII standard or any other equivalent Examination Approved by Government. The selection process includes of a series of such as Physical Measurement Test, Physical Efficiency Test, Written Exam, and a Personal Interview, which is then followed by a Medical Test of the selected candidates. The job profile of the Forest Guard is basically involves protection of forest produce and property.
12. Ticket Checker
This job post is also featured by the RRB where your main roles and responsibilities would be to collect tickets, finding the passengers traveling without tickets, check tickets, etc. To apply for this profile, one requires to be between 18-32 years of age and should have successfully completed the 12th board exams. For this profile the selection process comprises of a written test followed by an interview.
13. Delhi Police
Another strongly desired job that you may like to apply for post passing your 12th standard exams is that of a Delhi Police Constable. The range of eligible age is 18 – 30 years and the selection procedure includes a no. of phases which include Physical Efficiency Test, Physical Standard Test, Written Examination, and a Personal Interview. You can learn more about the profile, pay slab, and the entire selection process is mentioned at the official website of Delhi Police.
14. BSNL Direct Selling Agents (DSAs)
Another largest telecom organization the Bharat Sanchar Nigam Limited (BSNL) is run by the Government of India, also offers an opportunity to XII pass students to work on the profile of Direct Selling Agents. The selection is finalized on the basis of a performance of the candidate on a written test followed by a personal interview.
Summing Up
So now, that you are understand of the Various Career Options you have in front of you in the government sector of India, you can smoothly trace out further information about the listed job profiles, and begin preparing right away with dedicated efforts in the right direction. Be aware that competition will be tough! However, with strong perseverance, extremely large practice, and confidence, you can certainly win the competition and earn yourself a secure future.