Topic We Cover: KL University [AP, Guntur]
1. Overview
2. CONSTITUENT COLLEGES
3. AFFILIATED COLLEGES
4. LAW COLLEGE
5. B.Ed. COLLEGES (Top 10 Colleges)
6. ENGINEERING COLLEGES
7. MEDICAL COLLEGES
8. MANAGEMENT INSTITUTIONS
9. FACULTY AND DEPARTMENTS
COMMERCE
HUMANITIES
SCIENCE
SOCIAL SCIENCE
DEPARTMENT OF MEDICINE
DEPARTMENT OF EDUCATION
DEPARTMENT OF ENGINEERING
DEPARTMENT OF LAW
10. COURSES
POSTGRADUATE COURSES
UNDERGRADUATE COURSES
DOCTORATE LEVEL
11. VOCATIONAL COURSES OFFERED BY RANCHI UNIVERSITY
12. INFRASTRUCTURE
13. RANCHI UNIVERSITY MUSEUM
RANCHI UNIVERSITY
Ranchi University, a teaching cum affiliating university which was established on 12th July, 1960 is situated in Ranchi, the capital city of Jharkhand, India. Ranchi University was formulated with a Constituent college called the Ranchi College, Ten Post Graduate Departments, and around 20 Affiliated Colleges which were spread in an area of 65,000 square kilometres.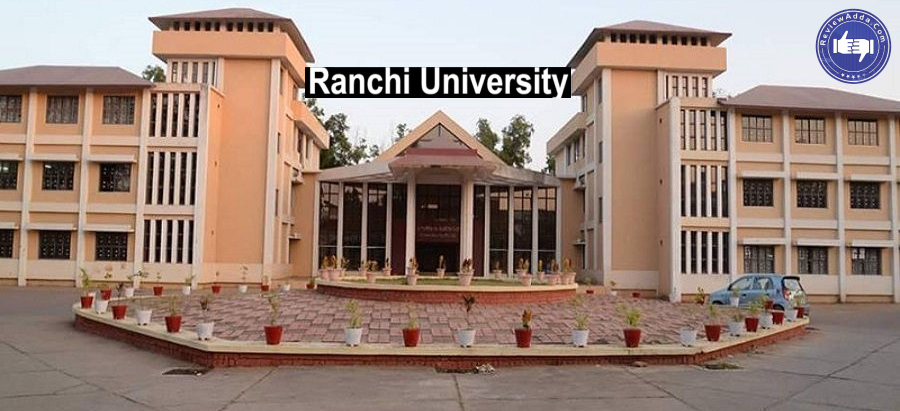 The University is located in mainly a tribal area and has been able to live up to the expectations of the people within its existence of sixty years. The University has territorial jurisdiction over five districts of Jharkhand which are Ranchi, Gumla, Khunti, Simdega and Lohardaga. Governor of Jharkhand is the Chancellor of the University. Mr. R.K. Pandey is the current Vice-Chancellor of Ranchi University. The University is recognized by University Grants Commission (UGC) and accredited by National Assessment and Accreditation Council (NAAC).
Mr. Bishnudeo Narayan Singh was the first Chancellor of the University. The university has been imparting quality education and catering the academic needs of students of its state. The University has gone through trifurcation – first in year 1992 when Vinoba Bhave University, Hazaribagh was created, and then in January, 2009 when Nilambar Pitamber University, Medninagar was formulated and thirdly in August 2009 when Kolhan University was created.
Ranchi University presently offers teaching in medicine, psychiatry, law, engineering, business management, education and general courses through its 23 post graduate departments, 15 constituent colleges, and 49 affiliated colleges. Apart from the above colleges and departments the university also has Academic Staff College which is sponsored by UGC. Today the university also has four autonomous colleges, and three colleges with CPE (College for Potential Excellence) status.
CONSTITUENT COLLEGES
Marwari College, Ranchi (Autonomous College)
R.L.S.Y. College, Ranchi
J.N. College, Dhurwa, Ranchi
K.C. Bhagat College, Bero, Ranchi
Mandar College, Mandar, Ranchi
Birsa College, Khunti, Ranchi
P.P.K. College, Bundu, Ranchi
B.S. College, Lohardaga
K.O. College, Gumla
B.N.J. College, Sisai, Gumla
AFFILIATED COLLEGES
St. Xavier's College, Ranchi (Autonomous College)
Yogoda Satsanga College, Ranchi
Maulana Azad College, Ranchi
S.K. Bage College, Kolebira, Gumla
P.V.A.E. College, Chainpur, Gumla
S.G.M. College, Ranchi
Tana Bhagat College, Gaghra
Silli College, Silli, ranchi
Dumri College, Dumri, Gumla
Basia College, Basia
Uttri karnpura Sharmil Mahavidyalay, Dakra, Ranchi
St. Paul's College, Ranchi
K.O. College, Ratu, Ranchi
St. Joseph College, Torpa
Ram Tahal Chaudhary College, Ormanjhi, Ranchi
St. Xavier's College, Simdega
Lady Shri B.K. Singh College, Lohardaga
LAW COLLEGE
B.Ed. COLLEGES (Top 10 Colleges)
Government Teacher Training College, Ranchi
Bethesda Teacher Training College, Ranchi
R.T.C. B.Ed College, Bariatu, Ranchi
Santosh College of Education, Ranchi
Ursuline Women's Teachers Training College, Lohardaga
Shine Abdul Razak Memorial B.Ed. College, Irba, Ranchi
Sanghmitra B.Ed. College, Chutupalu, Ranchi
Shaheed Shelh Bhikhari College of Education, Suiyambay Pethoria
Bharti B.Ed. Colege, Kandri Mandar
ENGINEERING COLLEGES
MEDICAL COLLEGES
RINPAS, Kanke Ranchi
Rajendra Institute of Medical Sciences for Nursing Courses, Ranchi
Metas college of Nursing Bariatu Road, Ranchi
Shine Abdul Razak Memorial Nursing College, Irba, Ranchi
Maa Kalawati Institute of Health Education and Research Centre, Rajaulatu, Namkum, Ranchi
Tribal College of Nursing Sidrol, Namkum, Ranchi
Florence College of Nursing, Irba, Ranchi
MANAGEMENT INSTITUTIONS
S.N. Sinha Institute of Business Management, Dhurwa, Ranchi
Central Tasar Research & Training Institute, Central Silk Board, Nagri, Ranchi
FACULTY AND DEPARTMENTS
The University offers the following departments and faculties through which it provides higher education to its students:
COMMERCE
HUMANITIES
DEPARTMENT OF BENGALI
DEPARTMENT OF ENGLISH
DEPARTMENT OF HINDI
DEPARTMENT OF SANSKRIT
DEPARTMENT OF TRIBAL & REGIONAL LANGUAGE
DEPARTMENT OF URDU
DEPARTMENT OF PHILOSOPHY
SCIENCE
DEPARTMENT OF BOTANY
DEPARTMENT OF ZOOLOGY
DEPARTMENT OF PHYSICS
DEPARTMENT OF CHEMISTRY
DEPARTMENT OF MATHEMATICS
DEPARTMENT OF GEOLOGY
SOCIAL SCIENCE
DEPARTMENT OF ANTHROPOLOGY
DEPATMENT OF ECONOMICS
DEPARTMENT OF HISTORY
DEPARTMENT OF HOME SCIENCE
DEPARTMENT OF POLITICAL SCIENCE
DEPARTMENT OF SOCIOLOGY
DEPARTMENT OF PSYCHOLOGY
DEPARTMENT OF GEOGRAPHY
DEPARTMENT OF MEDICINE
DEPARTMENT OF EDUCATION
DEPARTMENT OF ENGINEERING
DEPARTMENT OF LAW
There are major and minor projects which are sponsored by UGC, DBT and other premier institutions and the faculty in University's Post Graduate departments and colleges are constantly working on them. These programmes help the faculty members to be updated with the knowledge and research and then they can provide the same information to the students as well.
Also, the University department of Geology has been chosen under the FIST programme of The Council of Scientific and Industrial Research (CSIR). The University also provides extramural lecture series, one in each faculty. Like it provide lecture series in Faculty of Science in honour of Dr. J.C. Bose, in honour of Dr. S.K. Mukherjee in the Faculty of Engineering, in the Faculty of Education it is in honour of Maulana Abdul Kalam Azad, in honour of Dr. Camil Bulke in the Faculty of Humanities, in honour of Barrister S.K. Sahay in the Faculty of Law, in honour of Dr. Davis in the Faculty of Medicine, in honour of Dr. D.C. Munda in the Faculty of Social Science and in honour of Professor R.S. Mandal in the faculty of Commerce.
COURSES
Various postgraduate self-financing/vocational courses are offered by the Ranchi University. These include LL.M., MBA, M.Sc. in Electronics & Communication, P.G. Diploma in Medicinal Plant and P.G. Diploma in Bio-technology. Ranchi University offers different undergraduate courses in various subjects. The University has also introduced various add-on–courses which provide diplomas, advanced diplomas and certificates.
Get Updated Review ( Voice Based Alumni Feeback)
POSTGRADUATE COURSES
1. MBA
Management in Business Administration (MBA) is a two year duration course which is offered by Institute of Management Studies (IMS) which is affiliated to the University. The total seats available are around 240. The selection for the course is based on the marks of exams such as CAT, MAT, CMAT, ATMA. After the entrance examination the students are also evaluated according to their past academic record, group discussion, work experience and personal interview.
MBA is available in the following subjects:
Finance
Marketing
Human Resource
IT
The minimum eligibility to Apply for MBA is graduation degree with minimum 50% marks in any discipline.
2. M.TECH
The M.Tech is a two year duration course which is available in six different specializations namely:
Manufacturing Engineering
Foundry & Forge Technology
Environmental Engineering
Material Science and Engineering
Civil Engineering
Mechanical Engineering
The eligibility criterion for students for M.Tech is B.E/B.Tech Degree in the concerned subjects with minimum 60% marks. The candidates are shortlisted on the Score of GATE. The shortlisted candidates are then called for counselling by the institute.
3. M.Sc.
Masters of Science, M.Sc. degree is offered by the university in the following specialisations:
Botany
Zoology
Physics
Chemistry
Mathematics
Geology
The eligibility criterion for admission into M.Sc. is B.Sc/B.Sc. (Hons) degree in the related subject from a recognized college/university. The selection of students is according to the merit basis.
4. M.Com
The eligibility criterion for the Course is B.Com/B.Com (Hons.) degree from a recognised institution. The selection is merit based.
5. M.A
Master's of Arts is offered by the Ranchi University in following subjects:
Bengali
English
Hindi
Sanskrit
Tribal and Regional Languages
Urdu
Philosophy
Economics
History
Home Science
Political Science
Sociology
Psychology
Geography
6. MA/M.Sc. in Anthropology
Eligibility for this Course is B.A/B.A. (Hons)
7. MD and MS COURSES
Ranchi University offers MD and MS Courses to its aspirants, the courses are of two years of duration. The criteria for applying to both the courses are MBBS Degree or a provisional MBBS degree with mandatory one year of internship. The selection of students is based on the results of All India Entrance Exam called NEET PG. The specializations in which these courses are available are as follows:
MD in:
Biochemistry
Forensic Medical
General Medical
Paediatrics
Pathology
Physiology
Preventive & Social Medical
Psychological Medical
Tropical Medical
Psychiatry
MS in:
Anaesthesiology
Anatomy
Gen Surgery
Gynaecology
Ophthamology
Otorhinolaryngology
Radiology
UNDERGRADUATE COURSES
1. MBBS,BDS, NURSING
Ranchi University offers Various Undergraduate Courses in medical stream. These are:
The eligibility to apply in both the courses is 10+2 with physics, Chemistry and Biology as subjects. The duration of the course will be four and a half year and additional one year for internship. The selection for the course will be based on NEET UG Score and after the state counselling has been conducted.
The duration of the course is 4 years and the eligibility is 10+2 with Physics, Chemistry, Biology and English as subjects and at least 50% of marks in aggregate. Selection is based on merit.
The duration of the course is two years and selection is merit based.
2. B.Tech
B.Tech is offered in nine specializations by the University. These are:
Computer Science
Civil
Electrical
Electronics and Communication
Mechanical
Metallurgy
Material Engineering
IT
Manufacturing Engineering
For Admission into B.Tech a student shall pass 10+2 degree with Physics, Chemistry and Mathematics as subjects. The selection of the candidates is based on score in Jharkhand Combined Entrance Competitive Examination (JCECE) or JEE Main.
3. B.A. / B.A. (Hons.)
The candidate shall have passed class 12th in any stream for admission to this course. The duration of B.A/ B.A (Hons) course is of three years.
4. B.Com/ B.Com (Hons)
The student shall have passed class 12th in Science or Commerce stream to apply to this course. The courses are of three year duration.
5. B.Sc./B.Sc. (Hons.)
For Admission to B.Sc. a student shall be 10+2 passed in science stream. Three year is the duration of the course.
6. B.Ed.
For Admission to B.Ed a candidate shall be a graduate in any stream. It is of three years. The University itself conducts the entrance examination for this course.
7. LL.B
The eligibility for LLB Admission is a graduation degree in any stream. The admissions are merit based. The duration of LL.B is of three years.
DOCTORATE LEVEL
M.Phil and Ph.D. Courses are also offered by the university. The candidates who want to apply for any course of M.Phil or Ph.D, the minimum criteria is to have a Master's degree in the related discipline with a minimum 55% of marks in total. For admissions to these courses there is an entrance examination which is conducted by the university which is followed by counselling or interview. The duration of M.Phil and Ph.D may vary from 1-2 year depending upon the course.
The following is the list of specializations offered by the University:
COURSE

DURATION

M.Phil in

Commerce
Bengali
English
Hindi
Sanskrit
Tribal and Religious Languages
Urdu
Philosophy
Economics
History
Political Science
Sociology
Geography
Psychology
Botany
Physics
Chemistry
Mathematics
Geology
Anthropology
Clinical Psychology
Psychiatric Social Work

1 Year
1 Year
1 Year
1 Year
1 Year
1 Year
1 Year
1 Year
1 Year
1 Year
1 Year
1 Year
1 Year
1 Year
1 Year
1 Year
1 Year
1 Year
1 Year
1 Year
2 Years
2 Years

Ph.D in

Clinical Psychology
Psychiatric Social Work
VOCATIONAL COURSES OFFERED BY RANCHI UNIVERSITY
The University provides its students with vocational courses also. These are:
M.Sc. in Biotechnology
Post Graduate Diploma in Medicinal Plants (PGDMP)
Post Graduate Diploma in Plant Biotechnology
For admissions into the above courses the minimum eligibility criteria is a bachelor's degree in any of the concerned or related subject.
Other Vocational courses which Ranchi University provides:
Undergraduate Courses:
Bio-technology
Computer Application
Computer Maintenance
Information Technology
Office Management & Secretarial Practice
Clinical Nutrition & Dietetics
Fashion Designing
Food Processing
Environment and Water Management
Business Administration
Advertising
Sales Promotion
Sales Management
Postgraduate Courses
MA in JyotirVigyan (Astrology)
MA in Rural development
MA in Public Administration
MA in Mass Communication
MA Meuseology & Archaeology
MA Human Rights
Medicinal Plant
Food Preservation and Bakery
Functional Arabic
Functional Persian
Journalism
Broadcast Journalism & Video Production
Ma/M.Sc. in Yoga
Post Graduate Diploma in Yogic Sciences
Add on Courses
The University provides Certificates, Diploma and Advanced Diploma in:
Yoga
Insurance
Electronics
Banking
Advertisement Sales Promotion and Sales management Retailing
Computer Application
Business Management and many more.
INFRASTRUCTURE
The Central Library of Ranchi University is fully automated. It has around 2 lakhs books, INFLIBNET facility and reprographic facility. There are around 3500 national and international journals present in the library which can be accessed by students, research scholars and teachers. The reading room of the library can be accessed by the students and scholars from 10.a.m to mid night and the internet services can be availed till 5 p.m.
The University campus also has two male hostels and four female hostels. The college also emphasises on extra-curricular activities. Fully operational units of NSS and NCC are present in colleges. The University also focuses in sports and has teams in archery, hockey, volleyball, football, chess and cricket. Youth festivals are also regularly held in the colleges.
Ranchi University is one of the Prestigious Colleges of Jharkhand State and it aims in providing best quality education to maximum students that it can. The University provides fully freeship to two BPL (Below Poverty Line) students, two scholarship of Rs.500 to two meritorious BPL students in every postgraduate department in each academic session. Also five BPL students are given full freeship in every self financing course in each constituent college.
RANCHI UNIVERSITY MUSEUM
The Department of Anthropology, Ranchi University consists of a museum which showcases various kinds of exhibits which include ethnographic collections which have been collected from Central Indian States and Andaman and Nicobar Islands.