Topic We Cover: Why AICTE Accreditation is Not Important for the University
1. WORKING OF AICTE
Main Functions of AICTE
COURSES THAT REQUIRE AICTE APPROVAL
2. UGC UNIVERSITIES NOT HAVING AICTE APPROVAL
3. INDIAN INSTITUTE OF TECHNOLOGY – NO APPROVAL BY AICTE REQUIRED
AICTE, All India Council for Technical Education is a National Level Council for technical education in the country. It is a statutory body that comes under Department of Higher Education, Ministry of Human Resource Development, (MHRD). AICTE was first established as a National level apex advisory body in November 1945 but later on, in the year 1987, it was given a status of statutory body by an act of Parliament. The council has the responsibility of conducting surveys on the available facilities for Technical Education in India, promoting coordinated development and ensuring appropriate planning of the Technical education system and management Education system in India.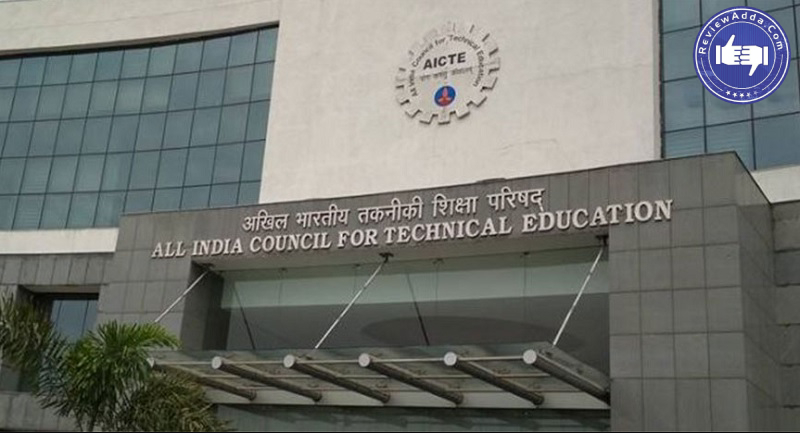 WORKING OF AICTE
The main functions of AICTE are as:
Ensure the

Quality in Technical Education

in the Country.

Proper planning of

Technical Education

so that it can be made world-class and new courses and syllabus can be introduced.

Every day new developments happen in technical education, so it is the task of

AICTE

to promote technical education in such a way that it remains the latest and updated in India.
Get Updated Review ( Voice Based Alumni Feeback)
Now, the question arises that which Higher Education Institutions requires AICTE Accreditation. Does a University also require AICTE approval?
As per the Supreme Court Judgement, dated 24th September 2001 in the case of Bharathidasan University Vs. AICTE & others, Universities don't require any approval or accreditation of AICTE for conducting Technical Programs. Only, those technical institutions/colleges which are affiliated to the Universities require the accreditation. In the above-mentioned case the question before the Supreme Court of Law was whether a University needs prior Approval of AICTE to commence a department to impart a course or Programme in technical education or a technical institution that is affiliated to the university itself to conduct technical courses of its choice.
According to the observations of the Supreme Court, a Technical Institution means an institution, which is not a University and offers courses and programs of technical education. Such Institutions shall include any other institutions which the Central Government may declare as a technical institution by notification in Official Gazette. It is intended to be other than a University. Also, a university means as defined in Clause (f) of Section 2, University Grants Commission Act. It also includes those institutions which are deemed to be University under section 3 of the UGC Act. All the Universities are approved by the University Grants Commission, which is the highest authority as far as the universities are concerned. No university can commence, can exist without the approval of UGC. And once the UGC approval has been provided to the University then, it has full power to start any new course that it wants and the requirement of Approval of AICTE for conducting Technical Programs is not required.
As per the Honorable Supreme Court judgment, AICTE approval is a must for the Technical Institutions but, UGC Universities are exempted from this approval. Any University which is approved by UGC, is a UGC approved deemed to be a University, is a UGC approved self-financed State University, or a UGC approved State Private University, is exempted from approval of AICTE. It is not important for any of the above universities to take Accreditation of AICTE. Also there are some autonomous colleges as well which are exempted from AICTE accreditation. But, if any college which is affiliated to any of the above-mentioned Universities provide technical education, then that college will need the Accreditation of AICTE. So if students want to join any UGC Approved University for any technical course, and it is not AICTE approved then there is nothing to worry about. Students can very well join the university, only they need to check that the university is UGC approved. A UGC recognized university can start a Technical Programme, professional program and a Management Programme without the approval of AICTE at its main campus and maintain the standards which are laid down by the AICTE. After obtaining a degree from such a university the students can get a job in any sector, may it be government or private.
COURSES THAT REQUIRE AICTE APPROVAL
Following courses are such some technical courses which require AICTE approval:
Engineering

MBA

MCA

Pharmacy

Diploma

Some Distance Learning Courses
UGC UNIVERSITIES NOT HAVING AICTE APPROVAL
There are many UGC universities which don't have AICTE approval. For example:
The above mentioned are some of the well-known universities of India and none of them is Approved by AICTE. This is because these universities don't require AICTE approval as they already are Approved by UGC, a statutory body under the Government of India and which is also the governing body for the universities.
Any University normally starts operating when it has got approval from a recognized body or else its reputation and its future both will be at risk. Universities obtain the Accreditation of UGC and then only start functioning. They don't require the approval of AICTE as it only acts in the advisory capacity and not governing. Also, its approval is only Required for technical education. So if a student is joining a course that is run by a UGC approved University and the university is not AICTE approved then the student shall have no fear. The main object to do the course is to have a legitimate and legal degree, to join a public sector or a Private sector job, to do higher study, etc. and all these will be achieved by the student of such University.
It is not compulsory or mandatory to get AICTE approval by the universities but still, there are a few universities that get this approval also just to add on to their accreditation.
INDIAN INSTITUTE OF TECHNOLOGY – NO APPROVAL BY AICTE REQUIRED
Indian Institute of Technology (IITs) are the best Engineering Institutions of India. Even these are not approved by AICTE as these institutions are Autonomous Institutions and they are exempted from getting AICTE Approval.