Topic We Cover: Eruditus Executive Education
1. Why Eruditus
More emphasis on method and not only the content
Teaching Method
Customized Programs
Long-term relationships with partners
2. Eruditus Programs
Comprehensive Management Programs
Berkley program on data science and analytics
Berkley Data scientist program
Digital business leadership program from Columbia Business School
Kellog Senior Management Program
Wharton Accelerated Development program
Executive program in management from Columbia Business School
MIT Sloan Executive program in General management
3. Short Programs
Berkley data science from leaders from Dubai
MIT professional education's applied blockchain
MIT professional education's cultural competence- Singapore
Tuck Strategic innovation & leadership program
MIT Professional Education's Radical Innovation
MIT Professional Education's Design-Driven Leadership
MIT Sloan Global Executive Academy
Leading people in Organizations from Wharton
4. Online Programs
Certificate in Business Acumen – INSEAD
Certificate in leadership effectiveness- INSEAD
XLRI VIL Business Transformation Strategies
Eruditus Clients
Eruditus is one of the renowned executive education providers which is offering open and customized programs in many countries such as Dubai, Singapore, India and other countries.
Eruditus Executive Education Pvt. Ltd was incepted in India in Mumbai in the year 2010 and has many offices in Dubai, Singapore, United Arab Emirates, and Gurgaon.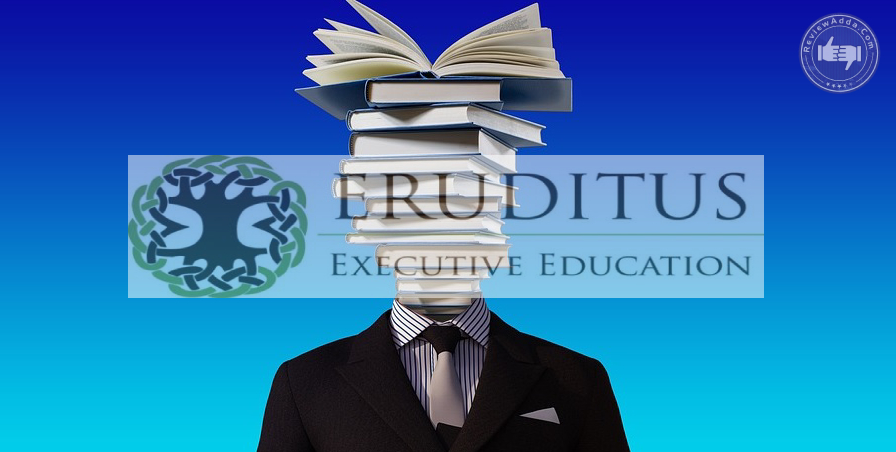 The programs delivered by Eruditus provides the required frameworks to face the challenges of today as well as tomorrow.
Eruditus programs are brilliantly designed by taking help from the renowned Leading Business Schools of the World. These programs are much beneficial for the students as they are designed in a way to offer learning as well as the practical implementation that will be much required by the students to face the challenges of real job scenario.
Enrolling in any of the Eruditus Programs will certainly benefit you as you will gain valuable learning after undergoing these programs.
Eruditus offers its programs in a number of formats such as short workshops that run for a few weeks, complete modular sessions and online programs. All these program formats are completely focussed on helping the students turning into future responsible leaders.
Why Eruditus
Eruditus has a single aim of developing relevant programs that not only help you know "what is" but also make you ready for "what could be"
All the programs offered by Eruditus offer a comprehensive framework that is needed to deal with the current business challenges.
Let's see why Eruditus is the best?
More emphasis on method and not only the content
The programs offered at Eruditus makes the best use of excellent learning methods as well as modules that make learning more qualitative.
A greater emphasis is given on how much a student learns. Various learning methods are available for the students such as classroom sessions, case-studies, online sessions, practical exercises and real-time simulations that help you fell the real job challenges of the current time.
Through these programs, you will yourself get answers to most of your questions. These courses provoke your thinking and enable you to have a valuable debate with your peers. You will get strong skills through these programs which you can easily use in your real office environment.
The programs offered by Eruditus are created with the help of highly experienced faculty keeping in view the challenges of the executives all around the globe.
Through the courses of Eruditus, they can help their career breath new air and reach the highest peak of their career.
Eruditus has partnered with the Best Business Schools & faculty of the world that can enhance the learning to its optimum level. The faculty do not teach about the current innovations, but also design the innovative programs that are totally relevant in the latest professional scenario.
Eruditus has its own objectives like every other institution of the world.
Eruditus lays much emphasis on developing customized programs for the students. There are a number of formats used by the institute to offer education to the students such as classroom sessions, short-term workshops, online sessions, and modular programs. All these programs are designed taking extra care of the time availability, affordability, and curriculum required by the participants.
Long-term relationships with partners
Eruditus has strong relationships with its partners. Their commitment to their partners is just beyond the learning intervention.
Eruditus takes a keen interest in meeting the long-term objectives of the company and education institutions.
Eruditus Programs
Eruditus offered programs are classified into the following: -
Comprehensive Management Programs
1. Berkley Chief Technology officer program
This program is designed for participants who are experienced in technology and want to take up senior management roles in their field. The program, coupled with the mixture of theory and practical teaching can be said as the best programs that can upgrade the necessary skills of the participants and make them ready for a big change in their career.
Key Benefits
Learn modern cloud as well as data management tactics
Explore artificial intelligence
Explore implementation methods for tough technical projects
Address security as well as privacy concerns.
Develop effective as well as strong communication styles.
Berkley program on data science and analytics
Data analytics & data science are the basis of the modern globalized industry. The large workforce of the companies not only need the best leadership skills but an ability to translate the data problems in an organization.
The data science & analytics program is a 6-month course that provides quality learning of applied data science and data analytics to the students. The program offers executive tools to create as well as lead the teams of data science through a decision driven by data.
This program offers a unique amalgamation of theory as well as practice to help you speed up your career as well as the performance of your firm.
Berkley Data scientist program
This program delivers a hands-on experience to the professionals that can help them take critical decisions which are based on the data. They can serve in the position of technical leader in a data analytics team after pursuing this program.
Key Benefits
A six-month program with modern tools as well as techniques that can help a professional to become a skilled data scientist as well as holding a leading position in the data science team.
Get practical experience, opportunity to work on 12 hackathons & practice challenges with the real data sets.
Opportunity to work on three individual projects guided by the practitioners
An opportunity to learn with the experienced faculty of Berkley as well as expert data scientists of Silicon Valley Ecosystem
Makes use of best career support as well as guidance to speed up the development of your career
Graduate holding a certificate of excellence in Business acumen & data analytics & earn the alumni benefits of Berkeley Haas
4. Digital business leadership program from Columbia Business School
Digital Business Leadership program from Columbia Business school is a 5-month intensive multi-modular course that makes the global executives ready for innovating novel business models and strategies & lead their firms to prosper in this digital age.
Key Benefits
Enhancement of the leadership abilities for leading digital change in your companies.
Easy access to skilled Columbia faculty who are experts in their respective fields.
An opportunity to apply your knowledge at your job via project work which is guided by the world-class faculty.
Worldwide networking opportunities
Kellog Senior Management Program
This program will really help you examine & refine your thoughts again about the meaning of a growth-minded leader. You will have to ask powerful questions about yourself & get a broad perspective that is really essential for your success. You will be able to thrive in the fast-paced economy with the insights, frameworks, and tools which you require for the growth of your organization.
Key Benefits
Enhancement of the skills for a change in the role of business leadership & lead transformation in your company.
Help in developing the customer's understanding & the insights of the markets for leading your firm for a successive growth.
Enhancement of the skills for innovating novel business models & implement the transformation in your company.
An opportunity to learn from the renowned faculty of Kellogg who is known to be the thought leaders of their respective fields.
Wharton Accelerated Development program
This program is meant for the business leaders who possess high potential in them. These courses are designed for the ones who are rising leaders and who wants to improve the acumen of their business & improve their professional development.
Get Updated Review ( Voice Based Alumni Feeback)
Key Benefits
This Eruditus program provides 2 certificates and ADP is one of these two certificates. This program recognizes the commitment of the participant to his professional development.
An opportunity to be taught by the multicultural as well as the expert faculty of Wharton.
An opportunity to get the flexibility to tailor the ADP program to the learning needs of an individual from a wide range of offered programs.
Executive program in management from Columbia Business School
The executive program in management program is an 8-month intensive Ivy League learning that aims at helping the leaders reach at the optimum levels in their respective careers.
Participants of this program get an opportunity to study strategy and innovation, leadership and management & the acumen of the global business from the top faculty of Columbia Business School as well as industry practitioners.
Key Benefits
A unique opportunity to learn through the revered faculty of the prestigious Columbia Business Schools who are known to be the top-notch professionals in their domain and are working with the best companies across the world.
An opportunity to learn as well as apply leadership, global business acumen, and strategy
A flexible learning structure which is an amalgamation of theory as well as practice through doing work on a group project to apply the learning as well as the business challenges of the real world mentored by the expertise of coach and faculty of Columbia.
You will have an opportunity to learn through case studies, practitioner perspectives, immersive lectures as well as the peers who bring diverse cultures, experiences, nationalities & perspectives to a classroom.
An opportunity to establish a long-term connection with the Columbia Business School
MIT Sloan Executive program in General management
This program from Eruditus offers the latest information to the managers who are in their mid-career about MIT leadership on strategy, leadership and decision making.
This course offers exposure to the students about the MIT ecosystem, frameworks and prominent faculty.
During the duration of this program, participants will learn the required skills to move on to the next level in their firms as well as in their careers.
Key Benefits
The program involves terms at MIT Sloan Campus, United States, Cambridge, Malaysia, Kuala Lumpur with the participants across 20 countries.
Exposure to the faculty of MIT's Sloan as well as their latest research.
Exposure to the excellent innovation ecosystem within as well as around MIT.
Short Programs
Berkley data science from leaders from Dubai
Uniquely crafted for senior executive's schedule.
The participants undergo a 3-day intensive boot camp that is an amalgamation of case studies, panel discussions, and laboratory practice.
This program prepares the leaders with a rich understanding of harnessing the business analytics & data science for informing strategy, business decisions, execution and better leadership for the organization.
Key Benefits
Best usage of the power of technology and Data
Makes the best usage of the data science for creating as well as implementing the strategies of the business.
Improve the business processes of your firm.
Drive the improvement of your business
MIT professional education's applied blockchain
This 2-day program offers hands-on experience with exercises and stimulations. This program puts emphasis on the blockchain application from the point of view of business as well as technology. Participants of this program can recognize the best- suited application to their unique situations and help the companies to enhance their efficiency, contracts, payment processes, and safety.
Key Benefits
Describing the key principles of blockchain
Describing the key principles of cryptocurrency
Describing the regulatory and legal aspects of blockchain
Describing the application of financial tools for cryptocurrencies
Creation of smart contracts
Creation of the transactions of blockchain
Creation of cryptocurrencies
Creation of tokens
MIT professional education's cultural competence- Singapore
This 2-day workshop is taught by excellent educators and senior executives with teaching experience at Harvard & MIT. The content of this program will be an amalgamation of case studies, lectures, class discussion, illustrative videos that enables you to implement learning to your work environment and job. You will be able to learn about the cultural differences and also the ways to navigate through them in the business environment across the world.
Key Benefits
Learn the role of culture in building relations with clients and colleagues across the cultures and borders.
get deep knowledge about detecting as well as dealing with the important cultural influences and differences
Learn the ways to adapt your nature to bring effectual personal & business results across various cultures.
Understand the culture role in the failure or the success of the ventures of cross-borders with the help of real-life examples.
Tuck Strategic innovation & leadership program
Eruditus education is collaborated with Tuck executive education and offers a two-day program that provides the students an opportunity to communicate with 2 amongst the top 50 business thinkers and to learn how constant innovation can help the leadership getting success worldwide.
Key Benefits
Learn how to shape your industry's future
Build the best team and avoid mistakes
Help leaders become the most successful
Follow the principle named "feedforward"
Follow reverse innovation and learn its importance in winning not only in India but also in abroad.
MIT Professional Education's Radical Innovation
Eruditus offers this 2-day program through MIT which focuses on the important features of innovation in this modern world & to lay the tools, philosophy, incentives, and procedures that a firm can adopt for driving innovation.
Key Benefits
Understand the way to identify as well as evaluate innovative products & businesses.
Create a corporate plan to invent and generate new product
Understand the ways to make an innovation group as well as culture& run an innovation session within a firm.
Approach the challenges in sales, product, technology, marketing & financing a novel innovative venture.
Nurture, refine as well as develop a portfolio of novel businesses/products.
MIT Professional Education's Design-Driven Leadership
This is quite a new program that helps persons & teams to know & practice the design which is human-centered. The participants who will pursue this course will learn strategies as well as hands-on tactics through prototyping. They will also know about enabling an organization culture where empathy is produced.
This program is combined with intuitive and inspired methods that are taught in the best design schools of the world through MIT's systematic and analytical methods.
Key Benefits
Lectures related to concept generation
Discussions on culture and expressions
Exercises in storytelling and persona development
Case studies and lectures related to design leadership
Workshops on functional prototyping
Opportunities to test, build & repeat prototypes in teams
Concluding discussions on leadership and processes
MIT Sloan Global Executive Academy
Eruditus offers a Global Executive Program from MIT Sloan which is created keeping in mind the time as well as language barriers of the executives from different kind of countries and industries.
The program lays emphasis on delivering knowledge of general management, marketing, finance, innovation and leadership to the people all over the world.
Executives can also find a number of translated materials as well as interpretation into different languages such as Spanish, Mandarin, and Portuguese.
Key Benefits
Great understanding of the economic environment across the globe.
Familiarization with the four capabilities leadership model of MIT
Multi-cultural and negotiating experience
Leading people in Organizations from Wharton
The current global business scenario puts new demands in front of the leaders and the current business challenges need novel approaches and skills.
This program offers an opportunity to upgrade the leadership skills of the executives by helping them knowing their strengths and enhancing them with the help of latest approaches and tools.
Business leaders and managers will get valuable insights about a number of ongoing issues in conflict, talent & performance management & learn the best way to develop leadership in other people.
This program consists of 3 executive education experiences as well as professional assessments and greatly helps the participants to become more active in upgrading their career.
Key Benefits
The executives will learn as to how to cater to the current challenges with the help of effectual talent management, better handling of different conflicts as well as developing their subordinates.
The course will provide them new and fresh strength that will help them going high in their career.
The executives will become a part of the community of global learning of experienced executives that will go throughout their career.
Online Programs
Certificate in Business Acumen – INSEAD
This program is brilliantly created to bring INSEAD to the professionals at their workplace and at their speed. The INSEAD faculty enables the participants to learn business acumen for the success of their organization.
Key Benefits
Get deep knowledge of finance & operations, strategy & customer centricity to learn the business skills that are important to growing a business.
After completion, the participants will get an INSEAD certificate
The distinction will be awarded to 20% of participants
Wide range of participants that enables rich peer-learning.
Certificate in leadership effectiveness- INSEAD
This program in leadership effectiveness is very important for the participants as by pursuing it, they will be able to bring INSEAD at their job and at their own flexibility. The INSEAD faculty who is responsible for teaching MBA students, Executive MBA students & Executive Education programs will provide a leadership tool kit to the participants so that they can take their success at zenith.
Key Benefits
Gather deep knowledge in important leadership areas such as managing team, social capital, communication skills, leading people & negotiation skills.
A certificate will be awarded from INSEAD after the course completion.
The distinction will be awarded to the top twenty percent of participants on the evaluations.
A wide pool of participants that enable peer-learning.
XLRI VIL Business Transformation Strategies
XLRI is a management school with a difference. It offers an academic growth par excellent and fosters the internal growth of a student.
The virtual interactive learning of XLRI provides a great opportunity for the professionals to pursue management education without letting them taking any break from their jobs.
As many as 7000 and above working professionals have got benefit from the programs offered under VIL i.e. Virtual Interactive Learning.
Eruditus Clients
Eruditus is enjoying a wide clientele and most of them are top-notch companies. Some of the clients of Eruditus are as follows: -
HSBC
Vodafone
Reliance
Tata Consultancy
Bharat Petroleum
Asian Paints
Eruditus Headquarters and other centers
Eruditus headquarters is in the city of Mumbai where the company was founded in the year 2010.
Other centers of Eruditus Executive Education in India are New Delhi, Dubai, and Singapore.