Topic We Cover: Indian College Reviews
1. College Review: Details and Format
2. College Reviews: How to write a college review
Entrance Exams, Admissions, and Fee Structure
Placements
Fee Structure and Scholarship
Academics and Faculty
College Infrastructure
Hostel and Mess service
A final verdict from the gut
3. College Reviews: Paid media and the role of online educational websites
4. Audio review: ASD (Alumni Student Direct)
5. College Reviews: Legacy and Future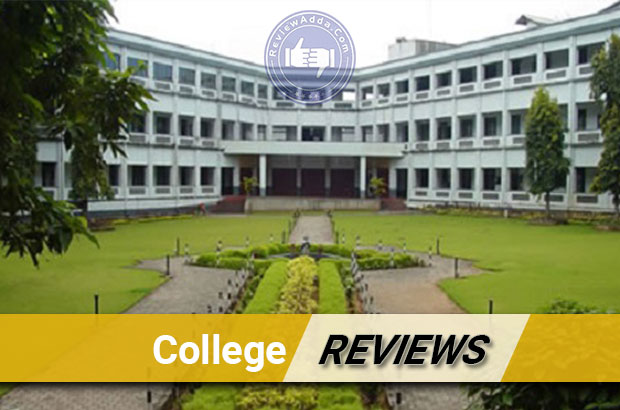 The importance of college reviews is apparent only to those who suffer because off ignorance to college reviews
Reviews are an essential part of our quotidian life. How often have you bought a phone without reading its review online? Or have you ever gone to watch a movie without reading its review in the newspaper? Foresight is not just helpful, but a routine part of any exercise.
College reviews follow a similar suit. In an age where practically every street has a college on it, distinguishing the good from the bad ones requires copious amounts of insight and research and college reviews aid in this process.
In a competitive jobs market, the role a good college can play in your career is limitless. From making sure you have the perfect academic background and social upbringing to ensuring placements after college, admission to top-draw University provides a strong boost to your career.
However, the bone of contention is: How to distinguish between good and bad colleges? India has seen a spurting growth of colleges providing every discernable course under the sun. On top of this phenomenon, nearly every college claims to provide 100% placement with zero accountability. In a pickle such as this, where do the students really turn?
Whom can they truly trust?
This is where the importance of college reviews becomes apparent.
Digital media has not only connected millions of people worldwide, it has also become the mainstay of information sharing and propagation. Most students today turn to blogs and websites online to guide them through the admissions process and provide unfiltered college reviews. But first, some questions need to be addressed first. What are college reviews and how to write college reviews?
College Review: Details and Format
College reviews are no different fundamentally from film and restaurant reviews.
In essence, college reviews are pieces of text which attempt to inform the reader about all the pros and cons of a certain college. The review should be uncoerced and genuine; otherwise, there is no point of writing.
College reviews holds paramount importance to a reader. Imagine a student researching a college online. If college reviews praises an institution, the student would be prompted to take admission to the given college. Due to financial constraints, his/her parents might even consider taking a bank loan. However, if the college turns out to be dubious and even after four years of education the student does not get placed anywhere.
Who is to blame? The student, the college or the college reviews?
Thus it is highly essential for someone writing college reviews to be brutally honest and bold. Each and every point should be unbiased and reflective of the college's true image. This may seem cynical but always remember: colleges are nothing more than service providers. Like any other service, a college is paid a certain amount of money to provide a service. However, unlike any regular service, you cannot ask for your money after four years if the service was unsatisfactory. So vigilance is not just advisable, but necessary while choosing a college.
College Reviews: How to write a college review?
How to write a college review? College reviews, from engineering college reviews to MBA college reviews should primarily consist of the following details:
1. Entrance Exams, Admissions, and Fee Structure
These are the first queries any student has about a college before pursuing admissions. Details about entrance exam fee, difficulty and syllabus should be mentioned in college reviews. Coming to the admissions process, mention the tentative date of counseling, the approximate cutoff of entrance exam and date of semester commencement in college reviews. This helps the student plan well in advance.
Get Updated Review ( Voice Based Alumni Feeback)
2. Placements
This is the most important part. Do not hide anything and give a frank opinion about the college's placement cell in college reviews. You can even insert infographics showing the trend of Campus Placements over the past few years. Most students take admission in a college only on the basis of placement statistics. Thus, it is vital to provide uncoerced information about this topic in college reviews.
3. Fee Structure and Scholarship
Regarding the fee structure, explain the full breakdown of the fee the college is charging for four years, including hostel charges.
Also, mention any scholarship the college might be offering to meritorious students. Give key details regarding the selection of these 'meritorious' students for the given scholarship programmes in the college reviews.
4. Academics and Faculty
Summarize the academic structure of the college, starting from curriculum and courses to quality of faculty. Mention which branch has better prospects than the other and the level of teaching at the college. Give complete details about the quality of faculty at the college at the student to faculty ratio in college reviews. These details help the reader is assessing the inner working of the college, which is not highlighted transparently by college authorities.
5. College Infrastructure
Give an overview of the facilities which are offered by the administration on the college campus. Mention the state of classrooms, labs and power-cut frequency in college reviews. These factors may seem form, but have the potential of becoming frustrating over the course of graduation.
6. Hostel and Mess service
Hostels are an important part of college life and many students rightly wish to inquire about the hostel accommodation. Clearly elucidate all details about hostel accommodation, such as number of students per room, AC or non AC, canteen, and Wi-Fi facilities in college reviews.
Coming to mess services, mention the quality of food provided and the cuisine as well. Though quintessential hostellers will always hate mess food, try to be as fair as possible while rating the food provided at the messes.
7. A final verdict from the gut
Before writing this part, ask yourself, given the chance to do it all over again, will you? The answer to this question is enough to fill this space. A college can never be rated completely by commissioning bodies or industries, but the alumni itself.
College Reviews: Paid media and the role of online educational websites
Like all matters of importance, college reviews aren't as straightforward as they seem.
In modern-day India, education is deemed a 'recession-proof' and the 'safe' sector for investment. This is an alarming trend. Universities and colleges aren't instruments for generating capital or profits, but simply facilitators for education. This fact is sadly lost on a number of colleges in India who run institutes as profit-making organizations.
Many colleges have graduated from being simple businesses to wealthy stakeholders. The advertiser based revenue model which rules print media has sabotaged the custom of college reviews as well. Paid college reviews have become a norm amongst many magazines. The college reviews and rankings released by some of India's biggest publishing houses prop of certain colleges to the top end of the list. This trend is as disturbing as it is sinister.
The sale of information could be the last nail in the coffin as far as readers trust is concerned.
Given the trend of print media pandering to certain colleges, the duty falls upon educational forums online to cater to students and provide unbiased college reviews. The role of digital media, in such a situation, has never been more important.
Online media, unlike print media, doesn't necessitate the need for an advertiser based revenue model. Many websites online facilitate alumni and faculties to talk freely about the college or university they belong to. This is a very encouraging trend considering people can inquire about any college or course they are confused about.
But is this trend everlasting? We hear murmurs of IT cells being employed by big colleges to make sure no one mentions their college in an antagonistic manner.
This may seem farfetched, but the trend of hiring IT cells to doctor college perception is slowly growing. With enough money, an organization can literally achieve anything and Indian universities are proving this right. If online media fails as well, what other alternative do students really have for college reviews?
Audio review: ASD (Alumni Student Direct)
We have already established the importance of college reviews and the impact they have on college admissions. But where does one find authentic college reviews? Print media has failed to live up to this subject and online media is facing the curse of online IT cells. Is there a way after all to find uncoerced college reviews?
This is where audio reviews come in. ASD (Alumni Student Direct) is a facility where students can directly interact with alumni and ask them any number of questions about the college in question. This is done with the consent of the given alumni who simply have to answer a phone call from a student in doubt.
ASD is expected to change the shape of online educational portals. While students earlier had to type in queries in comment sections and public portals, all one needs to do now is make a simple phone call and have all their doubts removed.
This idea is a relatively new one. Many major educational websites in India have not incorporated this facility on their website yet. ReviewAdda.com, an educational consultancy website has ingratiated ASD facility into its structure. Students can interact and listen to alumni speak about their college and get invaluable college reviews.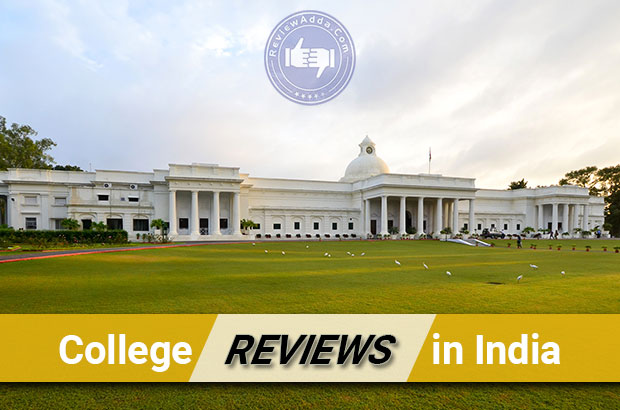 Colleges in India should ideally have no control over college reviews.
Founded in 2013, ReviewAdda started off as a pure consultancy based website focusing primarily on undergraduate and postgraduate admissions. Gauging the lack of authentic college reviews online, ReviewAdda decided to break down the middleman (websites, magazines, forums etc) and allow alumni and students to interact directly, changing college reviews in India forever. College feedback from students is the only source of unbiased information and ReviewAdda understood this decree faster than many others.
Going strong in 2017 as well, ReviewAdda is slated to become India's most trusted source for educational discourse and discussion.
College Reviews: Legacy and Future
ASD promises a secure future for college reviews but is running scared from college influence a right attitude. Is it not more important to stop colleges from meddling in private affairs?
In India, education is an obsession, but revolutionizing education sadly isn't. People are more than happy to let colleges bully magazines and websites into submission. As the colloquial Indian saying goes, 'Yahan sab chalta hai'.
This cavalier attitude is the reason behind the belligerence of big colleges in India. With practically zero accountability and remorse amongst colleges upon the plight of students who fail to get placements and end up in debt, big colleges are allowed to spread their miniscule agenda online and on print media. The brazenness of such colleges is shocking, but what is even more disheartening is the lack of empathy shown by the government.
For any developing country, education is the most powerful tool to become a true superpower. Why does then our government refuse to address these problems? Questions only breed more questions, as we slowly head into a direction where colleges will be willing to go to any length to alter their perception.
Long live the king! The king is dead.