Topic We Cover: Digital Marketing
1. What is digital marketing?
2. Digital Marketing: The Fundamentals
3. Digital Marketing: Techniques
Search Engine Optimization (SEO)
Search Engine Marketing (SEM)
Backlinking
Influencer Marketing
Social Media Marketing (SMM)
4. Digital Marketing: Strategies
Segmentation
Data based advertising
Affiliate Marketing
E-mail Marketing
5. Digital Marketing – A few drawbacks
Dependence on the internet
Unorganized nature of social media
Intense competition
Fear of brand degradation
Speculative form of marketing
6. Digital Marketing- Courses and Certifications
7. Digital Marketing: Outdated methods and techniques
8. Digital Marketing: Perception and Legacy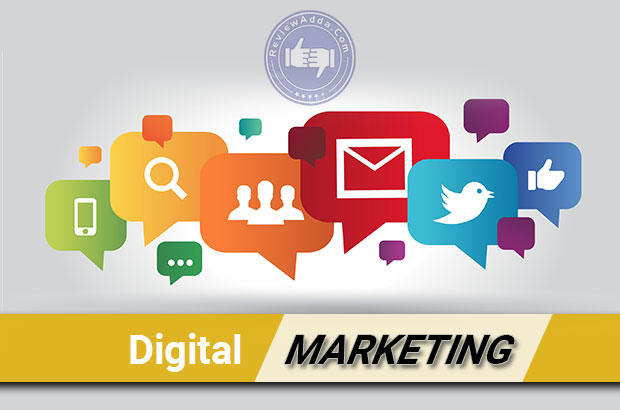 Digital Marketing has become an essential part of brand management and content development
In 1969, the US Advanced Research Project Agency (ARPA) planned a project to connect computers of four major universities for sharing of scientific journals and research papers. Not many at the time realized what ARPA had just created. The rest, as they say, is history.
The internet has not merely been a service provider, but a game changer for many industries. E-commerce, online banking, stock market trading, education, and marketing have been transformed top to bottom due to the advent of the internet.
Digital Marketing is another field in today's jobs market which has been created solely by the ubiquity of the internet. Although digital marketing does not necessarily include the internet, the latter's absence would nullify the former altogether. Nearly every electronic device, from computers and televisions to iPods and mobile phones, each has the ability to be connected to the internet. Bringing literally billions of people on one platform is nothing short of a monumental feat.
So What is Digital Marketing? Is it simply spreading information online through transfer channels? Or does it have a more coherent manner about it?
What is digital marketing?
Simply put, marketing of any product on a digital device is called digital marketing. Ever since the internet became available to the public in 1990, digital marketing's emphasis shifted to internet marketing. This move was visionary in many aspects, as companies successfully anticipated the unabated rise of the internet.
Some of the non internet Digital Marketing tools include SMS, MMS, call back and on-hold mobile tones.
Though some of them are still in use, their effectiveness has only decreased with time as digital marketing through the internet has only expanded.
The Internet has become the sole face of digital marketing. There are many digital marketing agencies providing knowledge of digital marketing strategies and techniques. Before delving into those, the first step lies in understanding the fundamentals of digital marketing.
Digital Marketing: The Fundamentals
Digital marketing is such a diverse field that establishing rules set in stone is a futile exercise. What may seem out of date today becomes viral tomorrow. This volatility doesn't allow central ground rules to exist and persevere.
There is just one fundamental in digital marketing: conversion.
Conversion is essentially the action of a user to fulfill the marketer's goal. The goal can vary, from a user buying a product or writing a post. Every time a user fulfills the marketer's goal, he/she becomes a static amongst the converted.
Likewise, conversion rate refers to the rate at which users are fulfilling the marketer's goal over a period of time or other given factors. There are different ways of using this definition. For e.g. two people A and B are visitors of a certain website. If A visits the website five times and B visits the website three times, is the number of visitors eight or simply two. Each explanation is perfectly viable as digital marketers usually decide independently which statistic they prefer.
Normally the conversion rate is calculated as follows. Assume the goal of a marketer is to visit the website and create an account. If the total number of visitors on a website is 100 and 10 of them created an account, the conversion rate is 10%. The target conversion rate is set by the marketer's themselves based on competitor analysis and market trends.
Importance of conversion rate
The conversion rate is not merely a metric for measuring traffic, but also an indicator of a website's strengths and weaknesses. For instance, if the conversion rate of a given website increased over a period of time without any mega digital marketing campaign, the user experience (UX) team deserves plaudits for improving the structure of the website. Similarly, if no changes are made by the UX team and the digital marketing team launches a new advertising campaign which results in increased number of users, the credit goes to the digital marketing team.
Gauging this trend is as crucial as monitoring the conversion count. Every digital marketer's responsibility lies in identifying what the users actually feel while visiting the website. This can only be established by constant monitoring of conversion rate based on changes in the website.
The success of a website can be measured by the following relation:
Su = Vn x C.R x Loyalty
Vn refers to the number of visitors, C.R refers to conversion rate and loyalty is a standard ratio of recurring visitors. Su refers to success of the given website.
Digital Marketing: Techniques
Due to advancement in the number of platforms currently operational, digital marketing opportunities have become much wider. Social media engines such as Facebook and Twitter all companies to set up social media pages on their website for promotional campaigns and product updates.
However social media is only a part of digital marketing. The techniques used by digital marketers to promote their respective websites are mentioned below.
1. Search Engine Optimization (SEO)
Search Engine Optimization (SEO) entails analyzing the visibility of a website on a search engine based upon the algorithms set by the search engine in question. SEO only affects the visibility of organic results.
The operation of a search engine is summarized under SEO. Content writers today are expected to be well versed in the art of SEO writing. From keyword phrasing, content updating, backlinking to adding appropriate keywords in the title tag and meta description of a web page, increasing prominence is a long-term cycle investment in terms of time and content development.
White Hat SEO and Black Hat SEO
As the names might suggest, White Hat SEO is an assimilation of all the techniques and tools involved in SEO which follow Google's guidelines. White Hat SEO as a practice seeks to get the approval of Google and the strategies it deems worthy. WebPages built on the principles of White Hat SEO tend to retain visibility longer than their Black Hat counterparts. Is essence white hat SEO aims at making content for readers, not search engine approval.
Black Hat SEO is similar to robbing a car. You might steal one, but where will you find the money to buy the fuel?
Mainly incorporated to achieve higher ranking on search engines, Black Hat SEO uses deception to crawl their way up Search Engine Results Pages (SERP) charts. Though Google often cracks down on such websites using techniques such as spamdexing, the damage is often done. In turn, Google has the right to reduce rankings or even remove black hat SEO sites from their databases completely. This action is often performed by the algorithm itself but sometimes done manually by Google's moderation.
2. Search Engine Marketing (SEM)
While SEO dealt only with unpaid and organic results, Search Engine Marketing (SEM) is a field used only by paid advertisers. SEM involves organizations interested in advertising on search engines to buy certain keywords.
These keywords ideally should correspond with the content on the organization's website. This scheme of buying certain keywords was introduced by Google Ad Words back in 2007. The payment regime revolves around the pay per click (PPC) advertising model.
SEM works on certain parameters as well. Some of them are listed below.
Choosing the right keywords means everything in SEM. This process involves analyzing market surveys and finding 'sweet spot' keywords. More popular keywords have higher prices, so advertisers need to be smart and find cheaper keywords with a higher payout. This is an essential part of SEM
Website saturation is a measure of the number of web pages indexed by a search engine from one particular website. For instance, if a website has 100 web pages and 90 of them are listed in SERP, the website has 90% saturation. This means this particular website doesn't need SEM as much another website with below 50% website saturation.
These tools are generally analytic in nature. Many websites add JavaScript in an image to monitor audience activity and help in conversion rate analysis
3. Backlinking
Simply put, backlinks are links directing users to your web page. These links can be from blogs, social media websites or other service-based platforms.
To a search engine, the internet is equivalent to a spider web. Each node can be considered a website or a web page. Consequently, the node with the greater number of strands connected to it is stronger.
Search engines rank web pages using this inherent principle.
Besides writing SEO friendly content, backlinks play a greater part in determining the true worth of a web page. For e.g. consider the financial sector. If a story about a financial crisis breaks out, would you prefer getting your information from any random website, or from The Wall Street Journal? Backlinks are essentially a measure of a website's reputation in the online megaverse.
Get Updated Review ( Voice Based Alumni Feeback)
Link building is done using the following key guidelines in mind:
Developing quality content
There is no alternative to good content. The idea of SEO is not to strive for higher rankings but to create quality content for readers. This rule is vital for creating solid Backlinks. Quality content is more likely to be shared and viewed more often.
Gaining mention from other prominent bloggers and websites
Top draw content is not only appreciated by readers but competitors online as well. It is always beneficial to earn mentions from bloggers and websites. This helps immensely in building pivotal Backlinks from a core group of readers.
Business and classified listing
Like it or not, your website is essentially your product. The only way to sell your product is to get the name up and about. Make sure you regularly update your website's listing on online directories and listings.
Using social media efficiently
A large percentage of people online are on a social media website at any given point of time. For building backlinks, the implementation of a strong social media marketing plan is essential. Analyse and target core groups of readers on websites like Facebook, Twitter, and Reddit.
4. Influencer Marketing
A unique technique, Influencer Marketing targets people with a large fan following rather than going directly to the masses. The influencers, in this case, are of two types: earned and paid influencers.
Earned influencers are those people who promote a product without any expectation of money but merely as a tool for social growth. For e.g. actors or celebrities promoting NGOs and charitable trusts do not charge money from these organizations. They promote them as an instrument of furthering their own personal standing in the public domain. Websites can incorporate this model into their digital marketing plans by convincing other bloggers and social media personalities to promote their website without any promise of payment.
Paid influencers are like celebrity advertisements on television. In terms of digital marketing, these influencers can be popular bloggers or social media personalities. The key part here is to maintain relevancy while choosing influencers. To ask a movie blogger to review a fitness app doesn't make sense. Thus finding the writing personality to increase your online presence is crucial.
5. Social Media Marketing (SMM)
Social media has now become the final frontier for digital marketing. Creation of SEO friendly content is crucial, but building brand name and communication channels are crucial for the success of any digital marketing plan.
SMM helps in achieving these goals. In today's world, consumers demand transparency and dialogue directly with companies. This trend is apparent with sales at retail outlets falling every year due to the absence of any discernable platform of communication between consumers and manufacturers. Social media campaigns play an essential part in forming digital marketing strategies. Some of the basics involved in launching social media campaigns are:
Identifying goal of campaign
Targeting a particular group of people
Finding online spaces with heavy target audience footprint
Developing a central message for the target audience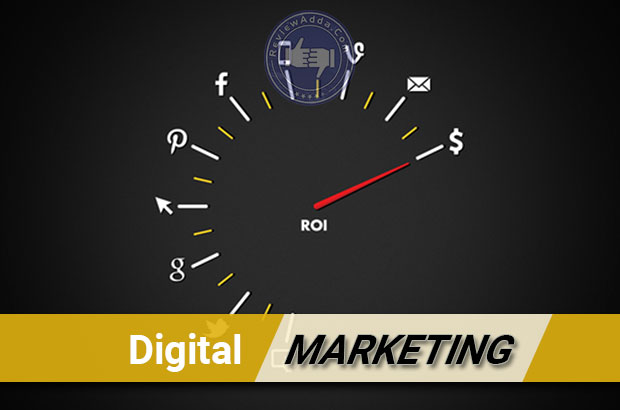 Social Media plays a vital role in the overall digital marketing strategy of a given company
After having a concise idea about the aforementioned points, the time comes to launch the campaign. Developing content which hits the 'sweet spot' is detrimental. Using images, GIFs or 'how to' templates helps in enticing a greater part of the target audience. At its optimal best, social media marketing is expected to contribute the following.
Boost website hits
Increasing conversion rates
Expanding brand awareness
Establishing niche identity amongst other competitors
Laying down pipe work for positive customer interaction
Social media marketing can also be carried out using paid advertisements. The benefit of this lies in eliminating the hassle on your part and allowing the platforms to target audience themselves. Considering the voluminous nature of traffic on social media websites, using paid advertisements can be a profitable investment. Visibility is everything in digital marketing and paid ads to ensure as much.
---
Digital Marketing: Strategies
While knowing the various digital marketing techniques to make a particular website more visible is necessary, the presence of a larger strategy is crucial. Many marketers have different digital marketing strategies, each with its own pros and cons.
Some popular digital marketing strategies employed by companies are:
1. Segmentation
Every business is predicated on a different ground. Some like being consumer facing and some prefer being business facing. Segmentation in digital marketing aims at targeting specific groups rather than wasting time across a large sample size of audience online.
This strategy requires in-depth analysis of various groups on social media online. Along with finding these online spaces, analysts have to figure a way to tap into the group's interest in the most efficient way possible.
2. Data based advertising
Big Data has transformed the marketing industry forever. While earlier analysts had to guess consumer interests simply on premonition and luck, big data has become a defining tool for corporate companies. In essence, big data is a collection if a large stack of data which can be sieved through digitally to find trends, patterns, recurrences, and relations. The data usually contains information about consumer spending, preferences, credit rating and other information.
Data based advertising is borne from big data analysis. Ad campaigns corresponding to preferences and activities of a consumer are run by digital marketers. This advent begun as companies started selling consumer data to the highest bidder in the race to maximize target audience reach.
This trend has been prevalent in western countries for some time now while India has caught up only recently. This strategy is employed by most companies in India, so much so that big data itself has become a massive field of opportunity in the computer science sector.
3. Affiliate Marketing
This is a very old concept in the marketing world. Affiliate marketing uses customers as proxy sellers by giving them incentives on every item they sell. Tupperware, a home product based company became a household name in India through aggressive affiliate marketing.
However, affiliate programmes haven't been of great benefit for online digital marketing. Due to lack of security measures to check commissions which are not acquired honestly, affiliate marketing is not considered a safe option for big businesses. However, small-scale websites often find affiliate marketing beneficial and are ready to pay larger commissions for each target an affiliate achieves.
4. E-mail Marketing
Often considered a taboo by consumers, e-mail marketing has long been a major contributor to ad campaigns. Besides being inexpensive, this method has the ability to reach a large number of people in a matter of seconds.
However, many consumers consider this form of digital marketing to be spam. Many companies have drawn the ire of customers who don't want useless emails floating in their inbox.
---
Digital Marketing – A few drawbacks
Every rose has its thorns.
Digital marketing has proved beyond any doubt its ability to reach a wide range of audience in a matter of minutes. However, there are a few cons to depending solely on digital marketing as well. Some of them are listed below.
1. Dependence on the internet
While the western hemisphere may be connected neck deep with the internet, developing countries like India, China, and Brazil are yet to reach nation-wide internet penetration. Some product simply cannot reach the target audience through digital marketing.
For e.g. if an automobile manufacturer wants to promote their new tractor, is digital marketing the right choice? The core consumers for tractors are essentially farmers. Most farmers in India don't have internet connectivity and the ones who do don't rely on online campaigns for their day to day spending. Thus, the tractors are best suited to be promoted on traditional channels of marketing such as television, newspapers, showrooms and auto shows.
2. Unorganized nature of social media
Social media is a powerful tool for digital marketing, but the malaise of online media is well established. The whimsical nature of consumers on social media can sometimes dampen social media campaigns which had a lot of money riding on them. The risk of wasting money can sometimes make companies averse to digital marketing.
3. Intense competition
Almost all companies, large and small, compete together on social media. Unlike the real world where companies are judged purely on product quality, consumers online tend to prefer companies with a smart and efficient social media campaign. Adapting to the dynamic ecosystem of online media can be very grueling at times, which drives top companies from avoiding digital marketing altogether.
Apple, one of the world's biggest companies does not have any social media handle online. Any marketing they plan is done through mainstream channels such as billboards and television.
4. Fear of brand degradation
On social media, it only takes a bunch of determined people on social media to tarnish a brand's name. This is another reason some brands are very conservative on social media. In the digital world where very thing ever posted or written on the internet is saved, one wrong post can disrupt a brand's image and impact sales.
5. Speculative form of marketing
At its core, digital marketing targets only prospective buyers. There is no way of knowing whether the people who are reacting favorably to online media campaigns have any purchasing power themselves. For e.g. a person fond of luxury cars may approve and like Ferrari's social media campaign, but whether he has the resources to buy a Ferrari is another question. Translating Facebook likes to sales is the difficult part which digital marketers have to deal with.
---
Digital Marketing- Courses and Certifications
The need for special training for digital marketing is another area portraying the growing acceptance of the field. Many professionals with plenty of years in the marketing sector take up digital marketing course to hone their skills according to the needs of today's jobs market.
Many independent institutes offer digital marketing courses these days. There are best or worst institutes for this course, but make sure the course is wide-ranging and covers all the nuances of different operating systems.
The general course syllabus for digital marketing courses is given below.
Introduction to Digital Marketing
Website designing with WordPress
Search Engine Optimization
Introduction to search engines
Keyword research and competition
Off-page optimization
Local SEO
Google AdWords
PPC advertising
Bing Ads
Mobile Marketing
Google AdWords Certification
Facebook Advertising
Twitter Marketing and Ads
Youtube Marketing
Google+ Marketing
Instagram Marketing
Pinterest Marketing
E-Mail Marketing
Inbound Marketing
Google Analytics
Traffic Reports
Personality Development
Google AdSense
Digital Marketing certifications are offered by search engines such as Google and Bing. These certifications can be of many kinds as well. Some of the most popular ones are listed below.
Google AdWords Search Certification: Considered a foundation course, this certification is an introduction to the world of digital marketing. Basic concepts such as using keyword identification tools, developing ad campaigns and concepts such as bidding and budgeting specific keywords are covered in this course. The certification is 100% free and is valid for one year.
Youtube Certification: Illustrates basics of Youtube channel creation, growth, and monetization.
Google Mobile Ads Certification: Entails the designing of mobile-specific ads, measuring performance and optimizing conversion rate.
Google Analytics Certification: Requires clearing of Google Analytics Individual Qualification Exam. Training material is provided by Google in two modules: Google Analytics for Beginners and Advanced Google Analytics.
HubSpot Academy's Inbound Certification: Covers core concepts like SEO, conversion rate optimization and lead generation.
HubSpot Academy Content Marketing Certification: Teaches students how to develop captivating content and building backlinks using that content
Facebook Blueprint Certification: Assess the full potential of Facebook fraternity apps. The course is free of cost but official digital marketing certificate requires sitting for a paid exam.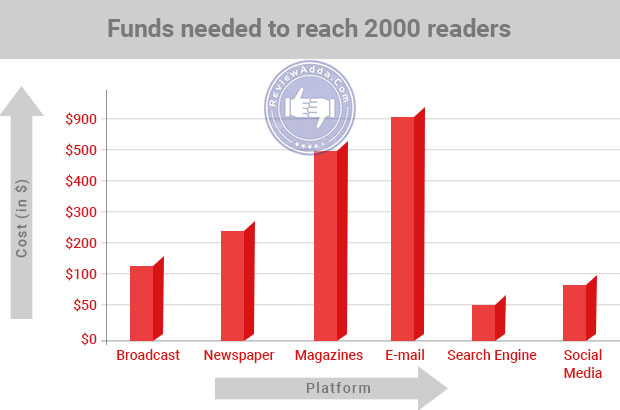 Digital Marketing platforms such as search engines and social media cost a fraction of mainstream advertising methods
Digital Marketing: Outdated methods and techniques
In the rush to increase conversion rate and traffic, many new digital marketers make some mistakes which come from lack of experience. Digital marketing usually works on a lower budget than mainstream marketing campaigns. Thus using resources optimally is all the more essential. Some mistakes to avoid during digital marketing campaigns are:
1. Emphasis on click rate
Many social media campaigns bank on click ads. Though it is a cost-effective way of conducting campaigns, market studies have found only 0.1% of the clicks to be relevant. This means, out of a thousand times a particular ad was clicked, only once was the consumer relevant. This abhorrent statistic suggests click ads should be avoided.
2. Underestimating effectiveness of search over display or vice versa
Marketers at times tend to attribute a brand's success or failure down to the last display advertisement. This highlights a major flaw in the approach of digital marketers as search has also been playing a crucial part in the brand's image. Thus, marketers need to strike a balance while gauging which part of the digital marketing plan is proving to be the difference.
3. Ignoring mobile advertising
The approach of mobile advertising from general digital marketing advertising is vastly different. Considering most people today are using mobile phones for their internet requirements, it is necessary to understand the psyche of mobile users. Rather than doing one minute long videos ads which mobile users tend to skip, digital marketers should try and find spaces on social media where mobile users are more willing to indulge advertisements.
The fickle nature of mobile users presents an entirely different challenge for digital marketers. Due to voluminous amounts of options, users tend to switch to a different thing much faster on a phone than on regular systems. Thus, creating content specifically for mobile users is important.
Digital Marketing: Perception and Legacy
The perception of digital marketing is two folded. Traditional marketing gurus believe digital marketing as a simple tool for brand awareness and nothing more. They believe only a small portion of audience online actually has the purchasing power to meet the advertiser's goals.
They do have a point. When it comes to items which are more expensive and require some amount of research such as cars, laptops, and computers, people tend to prefer retail outlets over online e-commerce sites. While commodities such as books, mobile accessories etc are popular online, some things are still bought relatively less often online.
Modern digital marketing managers have a different view. With the prospect of a growing country with better per capita income and more familiarity with online media, enough people online will eventually have the purchasing power to meet the advertiser's goal. The time needed to reach that point though still remains to be seen.
What can be inferred though, is a number of people relying on online media for being up to date about day-to-day affairs. This reliance is the reason behind modern marketer's faith in digital marketing. Its scope has never been farther ranging than it is now, but does digital marketing bode a healthy future?
The consumer market is one of the most dynamic fields in the world. Many have often tried to make sense of things, but only seldom do people predict correctly about the future of a market. What one can be sure of is that digital marketing will face its fair share of troubles, whether it has enough viability to be relevant remains to be seen for the time being.