Every year, a group of Mechanical Engineering students graduate from a top engineering colleges of the country, flickering their Hard-Earned Mechanical Engineering Degrees. Mechanical engineering is a fairly competitive field and students need to be on their toes to grab the best opportunities.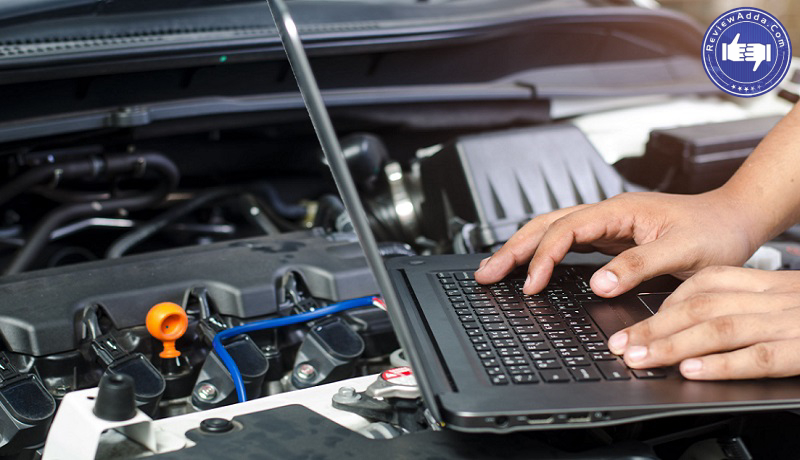 Companies expected from mechanical engineering freshers to know about thermodynamics, mechanics, robotics, structural analysis, kinematics, and fluid mechanics with their applications in Power Sector, Automotive Sector, Refrigeration, and Aerospace, Air Conditioning Sector.
The branch of Mechanical Engineering includes a lot of production in design, and operation of machinery. Also, it is considered as one of the oldest and broadest of the engineering disciplines. This Field of Mechanical Engineering is usually preferred by the core companies and is extremely valued for their level of professionalism and expertise in their respective areas of work.
Top companies recruiting Mechanical Engineers are BHEL, L&T, COAL India, NTPC, TATA etc. These companies offer jobs not only in core areas of engineering such as electrical, mechanical, but also in electronics, information technology etc.
Many companies those are engaged in this field in India are recruited Mechanical Engineers. With the help of this blog, we take you through a list of companies that are pioneers in the mechanical industry and can prove to be a major career booster for all mechanical engineering freshers.
So we here with the List of 50 Mechanical Engineering Companies in India to work for are, and in this post, we have covered some of the Top Mechanical Engineering Companies to work.
1) Tata group
Tata Motors is considered as one of the Top Mechanical Engineering Companies Worldwide, now is part of the USD 100 billion Tata groups which was founded by Jamshed ji Tata in the year 1868. Since ages, India's commercial vehicle market has been led by the Tata Motors from the front. In various sectors mostly in mechanical and production, it has played a role as a game changer. For mechanical engineers this company is considered as Dream Company.
In India, Tata group is one of the biggest and most successful business groups, TATA Group holds the top position in the mechanical engineering industry. Mechanical engineering freshers can apply for jobs in Tata Steel, Tata Motors, Tata Consultancy Services (TCS), Tata Power and Tata Chemicals.
2) HPCL
HPCL is a Government enterprise and has a status of Navratna. Also, has been considered for many awards like Forbes 2000 and Global Fortune 500 Company. Under the Indian Companies Act 1913, It had originally been incorporated as a company. Sustainability and the spirit of 'giving back to society' are the core philosophy, hence considered as the top 10 mechanical engineering companies and also employs many Mechanical engineers in India.
3) Kirloskar
It was established in 1888 and incorporated in 1920 there was no stopping since then and considered as one the pioneers in the Field of Mechanical Engineering companies. The main businesses of KBL are large infrastructure projects. It has a lot of mechanical engineering companies in India.
In Pune, an Indian composite that manufactures Pumps, Compressors, Engines and Parts, Valves, Refrigeration, Agricultural Products, and Air Conditioning related things for which mechanical engineers are hired.
4) Ashok Leyland
Ashok Leyland is one of the Top Most Mechanical Engineering Companies in India. Basically, an automobile manufacturing company based in Chennai. It is the 2nd highest manufacturer of commercial vehicles in all over India, the 4th largest manufacturer of buses in the world and the 16th largest manufacturer of trucks around the world, hence deliberated as the Top 50 Mechanical Engineering Companies in the world.
This is one of the most renowned automobile manufacturing companies in India offers numerous mechanical engineering jobs for freshers. The company allows freshers to work in IT, manufacturing, product design and electronics etc.
5) Thermax
Thermax is an all around Engineering Company that provides continuous solutions in environment and energy. This company believes that the future is firmly anchored in the belief that to stay competitive, companies need to adopt sustainable development practices. This is also deliberated as one of the top mechanical engineering companies to work for.
It is an Indian Environmental and energy engineering firm renowned for boilers and toughened glass. Freshers for Mechanical Engineering can find many recruitment opportunities in design, IT, and electronics.
6) BHEL (Bharat Heavy Electricals Limited)
BHEL is one of the largest manufacturing and engineering company of its kind in India. It is an integrated power plant equipment manufacturer that is committed in the engineering, design making, testing, manufacture, construction, commissioning and servicing of a huge range of products and services. It is treated as the top companies recruiting mechanical engineers. The graduate of mechanical engineering can apply here by passing in GATE Exam.
7) Larsen & turbro
L&T is a Mechanical Engineering Company from the crux; it has high collision sectors of the economy making it one of the top mechanical engineering companies globally.
Larsen & Toubro Limited is one of the largest and most respected companies in India's private sector with headquarter in Mumbai. With more than 75 years of a customer-oriented approach, strong, and a continuous search for world-class quality, L&T has unique capabilities across Engineering, Technology, Manufacturing, and Construction, and maintains a leadership in all its major lines of business.
The famous L&T group is every engineering student's dream come true. There are plenty of Job Opportunities for Mechanical Engineering freshers in the various operational areas of L&T; such as, L&T Technology Services, L&T Solar, L&T Infotech and EWAC Alloys Limited.
8) Godrej Group
Godrej has been there with over 7 decades of a strong, customer-focused approach, an expertise in mechanical engineering jobs. Godrej has unique expertise in Engineering, Technology, Construction, Manufacturing, and Infrastructure Projects, for mechanical engineering graduates it is a dream company to work.
Leaders of air conditioners, and refrigerators and, This Group are perfect for freshers from mechanical engineers. Recruitment opportunities for mechanical engineers can find in operations of electronics and electrical division and precision engineering division.
9) NHPC (National Hydroelectric Power Corporation)
NHPC Limited is the Top Mechanical Engineering Companies in India to work for, it is a Govt company that was incorporated in the year 1975, with a capital of Rs. 2,000 million and with an objective to plan, promote and organize an efficient and integrated development of hydroelectric power in India.
In India, NHPC plans to promote and integrates advancement of hydroelectric power. They have several job opportunities available for freshely graduate mechanical engineers in all sectors of operation.
10) General Motors
General Motors is the 5th largest exporter of vehicles in India. They hires freshers from Mechanical Engineering Colleges for product design, operations in manufacturing, IT, and production.
11) Thyssen Krupp
It is situated in Hyderabad with branches in 7 states of India operating in areas of Material Services, Component Technology, Steel, Plant Technology etc.
12) Siemens
Siemens is a multi-national company with 19 factories in India alone and operations spread across the world. They mainly involve in areas of healthcare, consumer products, building technologies, energy, etc. for which they recruit freshers from Mechanical Engineering branch and experienced ones too.
13) Mahindra & Mahindra
The company works in farm equipment, automotive, Information Technology, and other related businesses. It is perfect for those Mechanical Engineering Freshers looking for jobs.
14) HPCL (Hindustan Petroleum Corporation Limited)
To Mechanical Engineers, HPCL awarded as one of the Fortune 500 companies offers entry-level jobs. You can get this opportunity through got an exceptionally great sore in GATE Exam.
15) DRDO (Defense Research & Development Organization)
Military technology is one of the in areas in which DRDO works of which includes armaments, aeronautics, combat vehicles, instrumentation engineering systems, electronics, advanced computing, missiles, materials, naval systems, simulation and life sciences.
16) IOCL (Indian Oil Corporation Limited)
A mechanical engineer can be posted in any of the three divisions – Marketing, Refineries, and Pipeline. IOCL is India's largest provider of gas, oil, petrochemicals and alternative energy sources.
17) GAIL (Gas Authority of India Limited)
In India, It is the largest state-owned oil distribution and natural gas company which is Headquartered in Delhi, to start your career GAIL is the best PSU. As a fresher, you can be offered jobs like manufacturing engineer, construction engineer, design engineer etc.
18) COAL India
Coal India is a big shot PSU with a hat full of feathers that sing stories of success. Joining a star company like that can really shape you career for good. The grduates from mechanical engineering colleges can apply for jobs like maintenance engineers for Heavy Earth Moving Machines. The role of this job allows great exposure to Engines, Hydraulics, Transmissions, Electrical circuits, Compressors, Electric Motors and Generators, Gear Boxes etc.
19) ONGC (Oil & Natural Gas Corporation)
ONGC is an Indian multinational which is responsible for production and seamless distribution of oil and natural gas in India. The freshers from mechanical engineer can be placed in two areas – Engineering services where you are expected to deal with Drilling & Production, Design development, execution or project coordination and supervision; where you carry out maintenance jobs.
20) SCI (Shipping Corporation of India)
For trainee programs, the SCI takes gradates from mechanical engineering colleges. They enrolls students for GME Courses in various maritime institutes like LBS, Cochin Shipyard, mazagoan docks etc. Then the students are hired to work as Trainee Marine Engineer.
21) ISRO (Indian Space Research Organization)
ISRO is a government-run space research agency of India. In ISRO, the freshers from mechanical engineering have numerous employment opportunities because of the large scale of business operations. A Mechanical Engineer undergoes two-month training where you get to specialize in your area of interest like Launch Vehicles, Spacecraft, and Applications etc.
22) Suzlon
In Asia, Suzlon is the 5th and 8th globally in Wind Turbine Manufacturing. The Headquarter of Suzlon is situated in Pune, Maharashtra. Their production facilities and wind farms are present in Maharashtra, Gujarat, Karnataka and Tamilnadu.
The company is working for Environment sector. Actual great thing these days and this company is founded by TULSI TANTI,(D.M.E.) – GUJARAT.
23) GE:
GE is working in fields like Energy, Appliances, Lighting, Rail etc. In India, GE is present at Haryana, Delhi, Andra Pradesh, Karnataka etc.
24) BOSCH India
BOSCH India is for spark plug. They are perfect in the market. But, apart from that, BOSCH is complete empire. They are the well known name in the industry. They work in several sectors like Power Tools, Automotive Technologies, Security Systems, Industrial Equipments, Packaging Technology, and many more. The production plant of Bosch India is considered as one of the most advanced one in India.
In India, they are located at Ahmadabad, Bangalore, Chennai, Pune, Nasik and more.
25) Schneider Electric
Schneider Electric stands as the Energy Management Company. They work in area of Electrical Distribution, Automation and Control, Installation Systems, Energy Automation, Building Management etc. This is really a great place to work at.
26) ABB Group
ABB is another big group. They have huge list of ABB Products. They have facilities in many countries.
In India, they are available at over 20 places.
Get Updated Review ( Voice Based Alumni Feeback)
27) Crompton Greaves
Based in India, Crompton Greaves is a leading company with major in Electric market. They have many occurrences in world and in India.
28) Geometric Ltd
Geometric is software option for the Mechanical Engineers. Geometric works in PLM(Product Lifecycle Management) domain. For Mechanical Engineers, having interest in Design Softwares, PLM, CAM, CAD, CAE, Geometric is real good place to work. They require to have the Mechanical Concepts along with Software Knowledge.
Across the globe, there are many places to provide Geometric facilities. In India, they are at Mumbai, Pune, Bengalore, Chennai etc.
It is a joint venture of Dassault Systems and Geometric. It also works in the PLM domain.
29) Maruti Suzuki India Ltd.
Across the country, Maruti Suzuki India Ltd. recruit fresh graduates from top T-Schools and B-Schools in order to develop future leadership talent pipeline.
Maruti Suzuki provides rigorous training sessions to give ample opportunities for learning and growth through hands-on experience. The young talent undergoes a structured induction, periodic management inputs, buddy and umbrella mentoring sessions, and cross functional exposure.
With our intersting career paths coupled with hard work and dedication from your end, we believe that you will keep on creating success stories.
30) Reliance Group
It is a Fortune 500 company and India's largest private sector corporation.
Reliance group aptly captures the ever-evolving spirit of Reliance. They have developed from being a textiles and polyester company to an integrated player across energy, materials, retail, entertainment and digital services. In each of these areas, we are committed to innovation-led, rapoid changein growth.
Across economic and social spectrums, Reliance's portfolio for products and services touches almost all Indians on a daily basis. We are now focussed on building platforms that will herald the Fourth Industrial Revolution and will create opportunities and avenues for India and all its citizens to realise their true potential.
The typical Reliance Industries Mechanical Engineer salary is ?7,47,148. Mechanical Engineer salaries at Reliance Industries can range from ?56,049 - ?16,88,757. This estimate is based upon 16 Reliance Industries Mechanical Engineer salary report(s) provided by employees or estimated based upon statistical methods. When factoring in bonuses and additional compensation, a Mechanical Engineer at Reliance Industries can expect to make an average total pay of ?7,76,488 .
31) Bajaj Automobiles
It is an equal opportunity employer. The only necessity to working with us is your merit, ambition & drive. We do everything we can, year after year, to get and retain the most promising talent.
32) Mercedes Benz
The world's most determined quality standard is what makes the Mercedes-Benz engineered like no other car in the world.
With such high quality standards, the future of business depends on people who have both the intellect and the courage to drive new processes, new ideas, and new products forward.
The company believes in honesty, teamwork, responsibility, fairness, and diligence and in the truly entrepreneurial spirit of its people.
Mercedes-Benz India is an equal opportunity employer. Mercedes Benz invests in the education of staff and continuous training.
Become part of team and shape the future of mobility with us.
33) Brahmos Aerospace
34) Mahindra Group
A partnership of companies, bound by one purpose – to Rise. Inspired by this spirit, legacy and values,
The goal to always positively impact partners, communities, stakeholders, and the world at large, remains unshakeable.
35) Adani Group
Adani being a diverse business composite organization has interests across , CNG & PNG, Port, Mines,
Power, Oil & Gas Exploration and Agro Commodities. Working with the Adani Group, employee gets the rare opportunity and choice, to work in various businesses under a common umbrella. Inter-business movement is an option laid open to employees, thus improving their competence and facilitating their all-round development. The organisation has both the formal & informal methods of spotting talents and providing them exciting and challenging opportunities including international assignments. There are various examples where the internal talents have been moved to key positions.
36) Schlumberger
They are the world's leading provider of technology for drilling, reservoir characterization, production, and processing to the oil and gas industry. Working in over 85 countries and employing people who symbolize over 140 different nationalities, Schlumberger supplies the industry's most comprehensive range of products and services, from exploration through production and unified pore-to-pipeline solutions for hydrocarbon recovery that make perfect reservoir performance.
Specialities in: Artificial Lift, Completions, Coiled Tubing, Drilling, Geophysical Services, Formation Evaluation, Reservoir Characterization, Perforating, Production and Cased Hole, Sand Control, Stimulation, Software, Subsea, Mud Logging,Well Testing, Cementing, and Digital Technologies
37) General Motors India
General Motor India pushing the possibilities and opens a new window to reconsider the future of personal mobility. From electrification of vehicle to self-driving cars, they are committed to delivering simpler, safer, and more sustainable solutions to their customers and communities across the globe.
38) NPCIL
Under the administrative control of the Dept. of Atomic Energy (DAE), Government of India, Nuclear Power Corporation of India Limited (NPCIL) is a Public Sector Enterprise. Under the Companies Act, 1956 the Company was registered as a Public Limited Company in September 1987 with the objectives of performing atomic power plants and put into action atomic power projects of electricity for generation in performance of the programmes and schemes of the Government of India under the Atomic Energy Act, 1962. It also has equity participation in BHAVINI, another PSU of Department of Atomic Energy (DAE) which starts Fast Breeder Reactors programme in the country.
39) BARC
To young qualified men and women, BARC offers beneficial and artistic job opportunities who like challenges in battlefields areas of Nuclear Science and Technology and are enthusiastic to be a part of the extending Indian nuclear power programme. Ample prospects are available for pursuing innovative research in Physics, Chemistry, Geology, Geophysics, Engineering and Biosciences at BARC and other DAE units.
'Technology makes it possible, but it is the people who make it happen', is a well-known adage. With this objective in mind, the visionary Dr. Homi Jehangir Bhabha set up the prestigious BARC Training School, Mumbai in the year 1956 as a center for in-house training of professionals, for developing highly skilled manpower, thus ensuring that the country becomes self-reliant and self-sustaining in the field of Nuclear Science and Technology. To meet the changing requirements of DAE, four extra BARC Training Schools have come up at Indore, Hyderabad, and Kalpakkam.
40) SAIL
In India, Steel Authority of India Limited (SAIL) is stands as the largest steel-making company and one of the seven Maharatna's of the country's Central Public Sector Enterprises.
At five integrated plants and three special steel plants, SAIL produces steel and iron, situated mainly in the eastern and central regions of India and located close to domestic sources of raw materials. SAIL produces and sells a wide range of steel products.
41) Sundaram-Clayton group
Sundaram Clayton Limited (SCL) is one of the largest auto components manufacturing and distribution group in India and it is part of the $8.5 billion TVS group. SCL is a dominant supplier of aluminium die castings to automotive and non-automotive sector.
Since commencing operation in 1962, SCL has accomplished many milestones and come out as one of the favoured solution provider in machined and sub-assembled aluminium castings.
Our offering initiates from early design stage to development and supply of finished product. Over the years, SCL have built crucial partnership with global OE / Tier one.
SCL is poised to serve the future requirements of the industry in light metal castings. In advanced technologies, strong manufacturing driven by TPM, TQM, Lean practices and investments.
42) THDC
THDC India Limited(THDC) is a Joint Venture of Govt. of Uttar Pradesh and Govt. of India. GoI and GoUP shared the Equity in the ratio of 75:25. In July' 88, the Company was included to operate, develop, and maintain the 2400 MW Tehri Hydro Power Complex and other hydro projects. An authorised share capital of the Company is Rs. 4000 cr. THDCIL is a Mini Ratna Category-I and Schedule 'A' CPSE.
43) Toyota
If we are talking about in terms of volume then Toyota Motor Corporation (TM) is the world's largest automaker. In 1937, the Japanese auto industry pioneer was established. The company's name originated from the family name of its founder, Kiichiro Toyoda.
The father of Toyoda was a successful businessman who grown an automatic loom manufacturing company in Japan.
44) TVS group
India's leading supplier of automotive components is The TVS Group and also one of the nation's most respected business groups. The overall turnover of over $ 6.5 Billion , the TVS Group hires a total workforce of close to over 39,000 employees . Charting a steady growth path of expansion and diversification, it currently consists of around over 50 companies.
These work in various fields that range from two-wheeler and automotive component manufacturing to automotive dealerships, finance and electronics. Uniting these multiple businesses is a common ethos of quality, customer service and social responsibility.
45) Volvo
The Volvo Group is one of the world's dominant manufacturers of buses, trucks, industrial engines, and construction equipment and marine. The Group also provides overall solutions for financing and service. The headquarter of Volvo Group, is in Gothenburg, with about 100 000 people, has production facilities in 18 countries and sells its products in over 190 markets.
In 2018 the net sales of Volvo Group's amounted to about SEK 391 billion (EUR 38.1 billion). The Volvo Group is a publicly-held company. Volvo shares are listed on Nasdaq Stockholm.
46) WBSEDCL
The West Bengal Government has reorganize the former WBSEB into two successor entities, namely West Bengal State Electricity Distribution Company Limited (WBSEDCL) and West Bengal State Electricity Transmission Company Limited (WBSETCL), under the ownership of the State Government. Both the two Companies started functioning from April 1, 2007.
47) RITES
In 1974, a Government of India Enterprise was established with name RITES Ltd., under the aegis of Indian Railways. In India, RITES is included as a Public Limited Company under the 1956 Companies Act, and is governed by a Board of Directors which includes persons of fame from various sectors of engineering and management. It is an ISO 9001:2015 company with a multi-disciplinary consultancy organization in the fields of infrastructure, transport, and related technologies.
48) Royal Enfield
In 1949, Enfield sold its first bike in India, it was not before 1955 that India's own Royal Enfield manufacturing establishment came into existence. In 1955, the two well-known companies Madras Motors and Redditch Company became partners and formed Enfield India, which is now located in Chennai.
At present, Royal Enfield Company is a subsidiary of the Indian automobile stalwart Eicher Motors Limited. The CEO of Royal Enfield India is Dr. Venki Padmanabhan. Royal Enfield has been the most credible high capacity bike and the most favourite of the Indian government for the past six decades. The Government of India had a requirement of a high capacity, powerful, strong and reliable vehicle for the Indian Army and Indian Police for patrolling purposes. Royal Enfield was the name the Indian government counted on. In 1965, Royal Enfield Bullet model units 800 350cc were ordered by the Government of India. In 1971, the original Enfield Manufacturing Company Limited went defunct; however, Enfield India just kept on growing in stature and repute.
49) BNPM
Bank Note Paper Mill India Private Limited (BNPMIPL) is a 50:50 Joint Venture Company promoted by Minting Corporation of India Ltd (SPMCIL) , New Delhi and Security Printing and Bharatiya Reserve Bank Note Mudran Private Limited (BRBNMPL), Bangalore. The Company was incorporated and registered on October 13, 2010 by Registrar of Companies, Bangalore under the 1956 Companies Act. The Corporate and Registered Office of BNPMis in Mysuru, Karnataka. The involvement of company is in production of Bank Note Papers and has its manufacturing facility set up in Mysuru, Karnataka with an overall capacity of 12,000 MT per annum.
50) Hyundai Group
Hyundai Group is a South Korean composite organization founded by Chung Ju-yung. In 1947, the first company in the group was founded as a construction company. With the assistance of the government, Chung and his family members very quickly expanded into various industries, eventually becoming South Korea's second Enterprise Group. After the Asian financial crisis 1997, the company go around off many of its better known businesses, along with Hyundai Department Store Group, Hyundai Automotive Group, and Hyundai Heavy Industries Group. In 2001, Chung Ju-yung was directly in control of the company until his death.
All the companies listed above are top-shots in their area of operations. You can start out by applying individually or excelling in the Campus Placement Procedure. Here, you can go through for great job opportunities at AMCAT and keep tracks of the top recruiters looking to hire Mechanical Engineering Graduates.