Why a Cyber Security Career is a Great Choice Through Statistics? || Highlights

S.No.
Facts
Status
1.
What is Cyber Security?
Click
2.
The importance of a Master's Degree in Cyber Security
Click
3.
Reasons to Pursue a Career in Cyber Security
Click
4.
50 Titles of Cybersecurity that Every Job Seeker Should understand about
Click
5.
Top 10 Cybersecurity Courses In India
Click
6.
Conclusion
Click
At present, Cyber Security has change completely into a crucial element for the fabric of any advance business. With umpteen number of news reports regarding data gaps and security threats hitting the headlines, it is evident that to protect their networks all organizations are in requirement of Cyber Security Professionals. Every time in information technology has a cyber-security aspect. Moving your focus on security will open up a world of options. Cyber security as a profession is making stable progress even if it is an initial-level cyber security job and individuals enrolling in cyber security certifications are on the rise.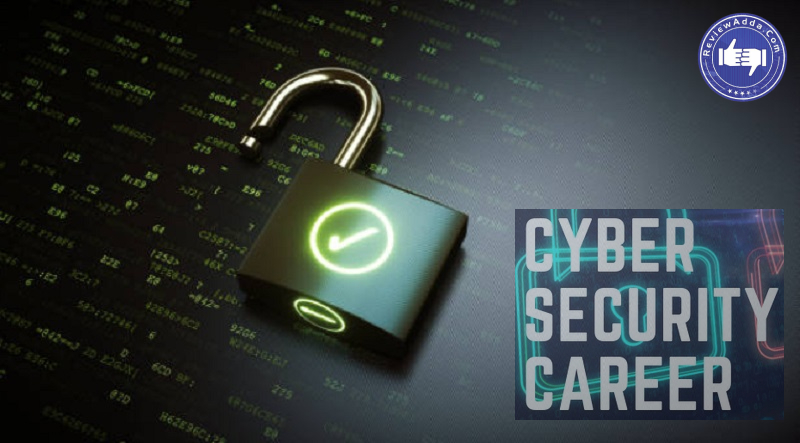 There are limitless reasons why a Degree in Cyber degree is worth the investment. In fact, by one critically essential metric you could say there are 3.5 million reasons — that's the estimated number of unfilled cybersecurity jobs worldwide by 2021, up from roughly 1 million unfilled positions today.
Or, you could say there are 420,000 reasons why earning a Cyber Security Master's Degree is well worth the investment And yes, you will require a master's degree for that job.
Why are there so many unfilled Cyber Security Jobs? And why is this fast-developing industry paying top dollar for top talent? Well, you could say there are 6 trillion reasons —that the cost of cybercrime worldwide will skyrocket to $6 trillion a year by 2021, with hackers working round the clock to hit such high-profile targets as Uber, Target, Equifax, the FBI and many, many more.
Bottom line: The stakes are incredibly high,the threat is urgent, and there aren't nearly enough highly educated and qualified workers to meet the demand. Due to this companies are paying high salaries for well-trained Cybersecurity Professionals — and that's also why earning a cybersecurity master's degree could be the best investment you ever make.
What is Cyber Security?
Cyber security refers to protecting internet-connected systems such as hardware, software, and other data from cyber-attacks, data breaches, and identity theft, and can also help in risk management. An organization will be well-equipped to prevent and diminish cyber-attacks if it has a working incident response plan and a strong sense of network security. Information security, a subset of Cyber Security, is designed to maintain the confidentiality, integrity, and availability of data.
The importance of a Master's Degree in Cyber Security
With developing knowledge and interest over the increasing cyber threats facing governments, organizations, and individuals alike, many colleges and universities have created new graduate Degree Programs in Cybersecurity.
While many of these programs are still in their infancy, others have been thoughtfully designed with input from local and national stakeholders, field practitioners, and industry thought leaders with the objective of training Cybersecurity Professionals with lifelong learning skills and the ability to defeat adversaries from theoretical as well as diplomatic perspectives.
Today, most employers looking for an amalgamation of both experience and education and, while a master's degree is not essential for all jobs, the benefits of earning a post-graduation in cyber-security include higher pay, job security and expanded career opportunities. Not all cyber-security education is created equal, however, which is why it is essential to be especially discriminating when opting a Graduate Program.
Reasons to Pursue a Career in Cyber Security
Now, the cyber security domain is in the spotlight, and here are the ten reasons to prove that Cyber Security is the perfect choice that has the ability to perform of taking your career to great heights.
Opportunity to be part of an Exciting Field
The internet has become part and parcel of life and touches all the conditions of our daily life. In this digital age, cyber security plays a crucial role in establishing online safety and also oversees the safety of the meaningful systems that support our daily lives. This includes electricity, transportation, and financial institutions. A cyber security expert will constantly face new and engaging challenges and will try for each day to keep the demanding infrastructure secure.
Unlimited Growth
For your career path and learning opportunities a career in cyber security provides an ever-expanding scope as it shows you with the ultimate development potential. An ideal cyber security professional will know how organizations and technologies work. A Professional of Cyber Security comprehends that 'the learning never stops.' The circle of cyber security provides a big opportunity to stay engaged and challenged. The field of cyber security offers a wide array of opportunities for all professionals who are agreeable to challenge themselves.
A Degree in Cyber security Equals Job Security
If there was ever a time to enter the cyber security field, it is now. With cyber-attacks and threats growing in both sophistication and frequency, the demand for cyber security professionals is far outpacing the supply. This means that for qualified cyber security specialists, job security is practically guaranteed.
On the critical limit of expert Cyber Security Professionals a report, forecasts that by 2019 there will be 6 million information security job openings but only 4.5 million qualified professionals to fill those roles.
"The cyber security job market is on fire". "Our candidates are facing challenging offers from multiple companies with salary hike averaging over 30%. Current employers are a compete to contain talent with counter offers including 10% and higher salary growing for information security team members to remain on board."
Lots of Variety
The Professionals of Cyber Security get the chance to work with teams directly on systems and technologies that they never thought of. Initiating from robots to cars to websites that help millions and millions of users, the difference offered by cyber security is near endless. This makes cyber security an exciting career prospect. The variety offered by cyber security has an interesting offshoot: cyber security professionals come from various backgrounds as broad skill sets are needed to understand the modern security challenges properly.
To become a sought-after Cyber Security Professional there is no right or wrong way in training yourself. Enhance your own skill sets and know your areas of strength to get success in the cyber security domain. Having a more distinct background and skill sets will certainly help you go a long way. These skills can be acquired through the several cyber security certifications offered by Prestigious Online Learning Platforms.
Need for Professionals at Every-Level Jobs
An expert of cybersecurity is not like someone who works in a basement and deals with computers and an innumerable of cables. Right from interns to CEO's, cyber security experts are found at all levels of an organization's hierarchy. Any organization that is reliant on computers and networking is in requirement of Qualified Security Professionals to administers and oversee all conditions of their infrastructure.
An expert of cyber security is necessary at every level, and he can be an IT security manager, an IT security worker, a device administrator, a security group supervisor, or even a C-level executive. Even if you get into the lower level of management of an organization, it does not limit your ability to shine in your career and move up the ladder. Demonstrating knowledge, skill, and expertise is the key to make yourself necessary even at an entry-level Cyber Security Job.
Cybersecurity Offers Interesting and Unique Ways to Make a Difference
For example, to attack the very systems, some Cybersecurity experts are focused on using creative methods, they are focus to protect, in order to discover susceptibilities that could be abused by hackers.
Present, there are increasingly so-called bug bounty programs in which proficient white-hat hackers work to rattle the destructive and illegal efforts of their black-hat counterparts by finding and fixing fragile spots in Cybersecurity Defense Systems. A cybersecurity executive at global defense, IT consulting and management firm set up fake computers in a phony, deliberately accessible network that works as "a virtual mousetrap" to bait cyber opponents, who take the lure and acknowledge beneficial information about their tactics, identities, and intentions.
Constantly Facing New Challenges
In a cyber security job you will be challenged daily as it is not a static domain. You will be bombarded with surprising and amazing discoveries and new and unexpected failures. Attackers will continue to grow new exploits daily. Your job will be to figure out these new threats as it will help you enhance your organization's defenses. If you are one who enjoys facing complicated and constantly changing challenges, cyber security is the perfect fit for you. As a cyber security expert, you can support new activities on a regular basis, solve new puzzles, and fight off new demons.
The Ability to Solve Puzzles
The variety and increase in technologies provide the experts of cybersecurity with a various variety of puzzles to solve. In cybersecurity, though we have confidence in tried and tested principles, the strategy keep changing. There is always something new bug to be solved. Each new wave of technology develops new risks. Cybersecurity Professionals are vested with the job of understanding, identifying, and addressing these risks. Each situation describes a unique puzzle and is a new opportunity to grow to the challenge.
Opens Up Avenues to Create New Jobs
The field of information technology is speedy and ever-changing. There are many positions that exist today were not in presence five to ten years ago. Technology has produced a limitless list of jobs. In the future, many jobs that exist today will vanish or be filled by other forms of technology which will bring about new types of jobs, careers, and responsibilities. For a Career Specialist in Cybersecurity, it is even possible to draft your own job description, as flexibility is an outstanding feature in this field. In cyber security, professionals can customize their position within the organization, draft their own job title, and fine-tune the focus of daily activities based on ideas, concepts, and opportunities that are not even in existence today.
Upward Mobility
Upward mobility is one of the notable perks for cyber security experts is. Eventually, Job Opportunities and promotions will come your way if you understand and grow in the role that you have gained by personal exertion. Gaining more experience allows you to land a productive job that you needed. Even if you initially get into an entry-level cyber security job, you have a much higher quality of life with the right attitude and work ethic.
Cyber security Professionals Earn High Salaries
Due to the relentless shortage of experienced workers, Cybersecurity Professionals are among the most highly make restitution in the technology sector, posting a 9% salary premium over IT jobs in general.
Once you reach further up the Cybersecurity career ladder, for example to Chief Security Officer (CSO) or Chief Information Security Officer (CISO), your earning potential gets considerably higher.
In an article in BusinessInsider.com ("Most American students are ignoring an entry-level job with an $80,000 salary"), University of San Diego cybersecurity professor Ashton Mozano reports that even entry-level jobs can start at $80,000.
To sum things up, the Cyber Security Job outlook is fantastic — salaries are high and demand is soaring. But in cyber security with the best companies in order to land the best jobs, you need a degree and when it comes to cyber security, the higher the degree, the better.
Expense in Advanced Cybersecurity Education Pays for Itself
For a master's degree the amount of tuition differ from school to school but the total cost of a Degree in Cybersecurity will typically run anywhere from ? 25,000- ? 7,00,000. While that is a meaningful investment, the payoff proves it is worth it.
Career Options in Cybersecurity Growing Faster Than Other Sectors
According to the report of the U.S. Bureau of Labor Statistics that the job market for information security analyst is increasing at a rate of 32%, which the BLS characterizes as "much agile than (the) average" for other lines of work. And while the opportunities and Job Openings in the Cybersecurity field are many, the education level required to land these jobs can be high.
The one with graduate degree are required by the 27% of employers for a cybersecurity architect position (23% for a cybersecurity engineer; 22% for a penetration tester). Yet, for those with the appropriate experience and education, the favorable circumstances are ample — with openings of job in almost every state and across every sector, both private and public.
Flexible Cybersecurity Degree Programs Are Available
For working adults flexibility is of great significance. The preference to obtain a degree online while balancing school with a full-time job and family responsibility has proven to be a career game-changer for many Cybersecurity Professionals.
At present, online options are offered by many colleges and universities, either hybrid programs or 100% online degrees. Aditionally to adaptability, online learning offers key advantages for students, including the power of act to access the Best Programs of Cybersecurity, universities and professors no matter where you are located; spend less for materials (expensive textbooks are frequently replaced with digital content that can be viewed online or printed); and communicate with students from across the country and world.
Skills of Cybersecurity: You'll understand the Basics – Plus Leadership, Management and More
One of the most influential advantages of earning a Master's Degree in Cybersecurity is the additional leadership and managerial training you will get. In most technology UG programs these type of business skills are not taught as a part of the curriculum. However, in order to advance in the field and land high-ranking leadership positions, you'll require to acquire the right qualities, including enthusiastic business acumen.
For example, in addition to cybersecurity leadership skills, students in the Univ. of San Diego's mainly regarded M.Sc. in Cyber Security Operations and Leadership are taught cybersecurity theory and how to turn that theory into practice, gaining particular knowledge and skills in the areas of law, tech., policy, governance, compliance, intelligence, incident response and management. The USD program places compelling emphasis on deeply engaging experiences, which gives students the actual-world exposure they require to be doubtlessly effective in the field.
Courses in the USD curriculum range from Foundations of Cyber Security to Computer Network Forensics and Cyber Incident Response. Additional courses include:
Applied Cryptography
Secure Systems Architecture
Cyber Security Risk Management
Cyber Security Operational Policy
Management and Cyber Security
Secure Software Design and Development
Cyber Intelligence
Network Visualization and Vulnerability Detection
Increased Job Opportunities
Cybersecurity is a pace developing field, and employers are always on the lookout for qualified professionals. From 2007–2013, the number of jobs posted for cyber security, grew by 74%. As per the reports presented by the Bureau of Labour Statistics, employment in the field is expected to increase by 18% from 2014–2024. This is faster than the average rate projected for all occupations. The demand for cybersecurity jobs does not appear to be slowing down anytime soon as there are a lot of cyber security jobs that need to be filled.
Networking Opportunities flourish in Cybersecurity Graduate Programs
Networking is key for anyone seeking to make the most out of their Graduate Program. Because graduate school draw attention of groups of similar-minded people with akin interests in particular areas, such as cybersecurity, it is the ideal place to connect with alumni, peers, and faculty. The connections made in graduate school can not only aid you by giving additional knowledge, while you are finishing your degree, insight and diversity of opinion, but can also be more helpful upon graduation as you look to launch or advance your career.
Furthermore, the Online Master's Degree is structured to give priority to maximum engagement with experienced faculty specialists, as well as companion cybersecurity professionals from across the country. This symbolizes an influential opportunity to engage with and learn from peers around all sectors of the cybersecurity industry.
Financial Incentives are plentiful for Cybersecurity Students
Both in the public and private sector, with Cybercrime Professionals in such high demand, there are a no. of financial inducement that are now being offered to those who would like to pursue a degree in cyber security. The place for Cyber Security Safety and Edu. allows a no. of scholarships to those entering the field.
The work of Cyber Security is Meaningful and Vitally essential
A Career in Cybersecurity can bring personal and professional accomplishment while aiding to defend one's country.
Corporations in all industries require sturdy cybersecurity defenses to protect against certain intrusions from hackers that can cost companies millions, even billions of dollars. But the stakes are even higher when it comes to the future safety and security of the nation, which will more and more depend our ability to action high-tech warfare waged using advanced computer technology.
Many cybersecurity professionals, including military veterans looking new challenges, are acknowledging to the call. For Cyber security Studies and Careers the Institutes gives toolkits, support, advice, and Free Training Programs to experts interested in cybersecurity — noting that the demand for cybersecurity experts is growing faster than the current job market, making the field one of the most highly famous careers in the country."
Earning an Advanced Degree in Cybersecurity is not the endpoint — you'll require to perform an action to a continuous learning curve in this fast-changing field — but a degree can help you convert your professional trajectory and enhance your earning promising while making a positive impact on society.
Ability to Focus on Many Things
Apart from just pulling cables and configuring routers, cyber security offers more specializations. Design is one of the most overlooked areas of cyber security, and it is not a single-focused concept. It includes new concepts of security mechanisms, crafting new security rules, configuring back-end logic, creating new filtering schemes, designing the user interface, etc. The accomplishment of good security lies in good design and planning. Other than just focusing on the details of what to deny, and what to allow security must also consider workflows and business tasks.
50 Titles of Cybersecurity that Every Job Seeker Should understand about
Cryptographer – To encrypt sensitive information develop systems.
Application Security Admin. – Keep safe and secure to all software / apps.
Cybersecurity Software Developer / Engg. – Bake security into applications.
Artificial Intelligence Security Specialist –To combat cybercrime use AI.
Information Assurance Analyst – Recognize risks to information systems.
Automotive Security Engg. – Take care of cars from cyber encroachment.
Blue Team Member – Harden operating systems / Design defensive measures.
Information Security Manager / Director – Supervise an IT security team(s).
Bug Bounty Hunter – They are freelance hackers hired to find exploits and defects in code.
Cybersecurity Scrum Master – protect and watch over all data.
Chief Information Security Officer (CISO) – Head leader of cybersecurity.
Cyber Operations Specialist – Administrate offensive cyberspace operations.
Chief Security Officer (CSO) – Head up all info/physical/ cyber security.
Cybercrime Investigator – Figure out crimes administered in cyberspace.
Cloud Security Architect – Secure data and apps in the cloud.
Cryptanalyst – Understand coded messages without a cryptographic key.
Cyber Insurance Policy Specialist – Consult on liability protection and cyber risk.
Blockchain Developer / Engg. – Code the future of secure transactions.
Cyber Intelligence Expert – Decipher cyber threats and defend against them.
Cybersecurity Hardware Engg. – Develop protection for computer h/w.
Cybersecurity Lawyer – Attorney focused on cybercrime and cyber / info security.
Data Privacy Officer – Ensure legal agreement related to data protection.
Data Recovery Specialist – Get back hacked data from digital devices.
Data Security Analyst – Protect information on networks and computers.
Governance Compliance & Risk (GRC) Manager – Supervise risk mgmt.
Digital Forensics Analyst – Analyze data containing evidence of cybercrimes.
Incident Responder – First response to data breaches and cyber intrusions.
Disaster Recovery Specialist – Plan for and respond to system and data catastrophes.
Industrial Internet of Things (IIoT) Security Specialist – Take care of industrial control systems.
Info. Security Analyst – carry out and plan information security measures.
Intrusion Detection Investigator – To find targeted attacks use security tools.
Counter espionage analyst – From hostile nation states thwart cyber spies.
Internet of Things (IoT) Security Specialist – Protect network connected devices.
IT Security Architect – Implement computer and network security.
Malware Analyst – Identify and remediate malicious software.
Penetration Tester (Pen-Tester) – Accomplish simulated and authorized cyberattacks.
Mobile Security Engg. – Put into action security for mobile phones and devices.
Supervisory control and data acquisition (SCADA) Security Analyst – Secure crucial infrastructures.
Network Security Admin. – Protect networks from internal and external threats.
Public Key Infrastructure (PKI) Analyst – Manage secure transfer of digital info.
Red Team Member – Perform in real-world cyberattack simulations.
Security Auditor – Conduct audits on an organization's information systems.
Security Awareness Training Specialist – Trainer of employees on cyber threats.
Vulnerability Assessor – Find accomplishments in applications and systems .
Security Operations Center (SOC) Analyst – Report and Coordinate on cyber occurences.
Threat Hunter –To detect and isolate advanced threats search networks.
Security Operations Center (SOC) Manager – Manage all SOC personnel.
Ethical / White Hat Hacker – Carry out lawful security evaluation and testing.
Source Code Auditor – Examine and determine software code to find defects, bugs, and breaches.
Virus Technician – Analyze and remediate computer malware and viruses.
Top 10 Cybersecurity Courses In India
In Cyber Security Master Cert. (Red Team) – Jigsaw Academy & HackerU
Cybersecurity Flagship Program: Jigsaw Academy's Master Certificate in Cyber Security (Red Team) in association with HackerU
Program Duration: 600 Hours (40 Hours of In-person Classroom – Basic and Fundamental Program + 20 Hours of Live Online Instructor-Led, and + 4 Months-Main Program)
Program cost: ?2,80,000 + Taxes
Operational cities: Bengaluru
Stanford Advanced Computer Security Program – Great Learning
Cybersecurity Flagship Program: Stanford Advanced Computer Security Program
Program Duration: 6 Months
Program cost: $2,495 or ?1,74,650 (approximately)
Operational cities: Online for India, UK, South East Asia, Australia and other international locations
PGP in Cybersecurity – Praxis Business School
Cybersecurity Flagship Program: PGP in Cybersecurity
Program Duration: 9 months with 525 hours of classroom training and lab work
Program cost: ?3,00,000
Operational cities: Kolkata, India
Certified Information System Security Professional and Certified Ethical Hacker– Simplilearn
Cybersecurity Flagship Program: Certified Ethical Hacker (CEH), and Certified Information System Security Professional (CISSP)
Program Duration: 40 hrs for CEH program, and 32 hrs for CISSP program
Program cost: ?35,999 for CEH and ?24,999 for CISSP.
Operational cities: Hyderabad, Bengaluru, Pune, Gurugram, Mumbai, Noida, Singapore and the US
PG Diploma/M.Tech in Cybersecurity – Reva University
Cybersecurity Flagship program: M.Tech/PG Diploma in Cybersecurity (Powered by AforeCybersec and in association with IBM).
Program Duration: 12 months PG Diploma and 24 months M.Tech Program
Program cost: 12 months PG Diploma is ?3,50,000 and 24 months M Tech program in ?4,50,000 lakhs.
Operational cities: Bengaluru
Post Graduate Diploma in Cybersecurity – Amity Online
Cybersecurity Flagship Program: Post Graduate Diploma in Cybersecurity
Program Duration: 11 months
Program cost: ?1,55,000 (with flexible EMI options)
Operational cities: Online – They have students from Bengaluru, Noida, Hyderabad, Chennai, Pune
Cybersecurity Certification Course – Edureka
Cybersecurity Flagship Program: Cybersecurity Certification Course
Program Duration: 4 weeks (weekend batch)
Program cost: ?14,995
Operational cities: Online
Post-Graduation Program in Cybersecurity – IIDT
Cybersecurity Flagship Program: Post-Graduation Program in Cybersecurity (PGP)
Program Duration: 11 Months
Program cost: ?5,25,000
Operational cities: Tirupati and Andhra Pradesh
Cyber Pro Track – PurpleSynapz
Cybersecurity Flagship Program: Cyber Pro Track
Program Duration: 6 Months Classroom-Based Program (Including 2 Months of Hands-on Internship)
Program cost: ?3,00,000 + GST
Operational cities: Bengaluru
Certified Info. Security Consultant – Inst. of Information Security
Cybersecurity Flagship Program: Certified Information Security Consultant
Program Duration: 6 months
Program cost: ?1,30,000 + tax for weekday batches, and ?1,45,000 for weekend batches
Operational cities: Dubai, Mumbai, Pune, Bengaluru, Chandigarh, Delhi,
Conclusion
The two key logistical benefits for a strong career given by cybersecurity are solid repayment and low to no unemployment. This is one career path which, if opted, will give you more space to rise. For continuous enhancement there is a lot of scope as you will understand new skills and know new technologies. There will always be a lot of puzzles to be solved, and you can also take pride in the work you do as it will have a positive impact on both the physical and digital world. That said, a career in cyber security is certainly a promising and rewarding opportunity.