Topic We Cover: Top Analytics Universities in India Offering Best Courses in the Field
1. Analytics College Education in India – An Isolated Trend?
2. The Best Analytics Universities in India [Rankings 2020]
3. Factors
4. Rankings
5. Analytics Education - Mainstream College or Training Institute
We keep hearing phrases like data science and business analytics these days. If one were to take note, it has been two or three years since the popularity behind looking for the Best Business Analytics Colleges has grown.
Why? Why are the Top Analytics Universities in India suddenly a high priority for many students?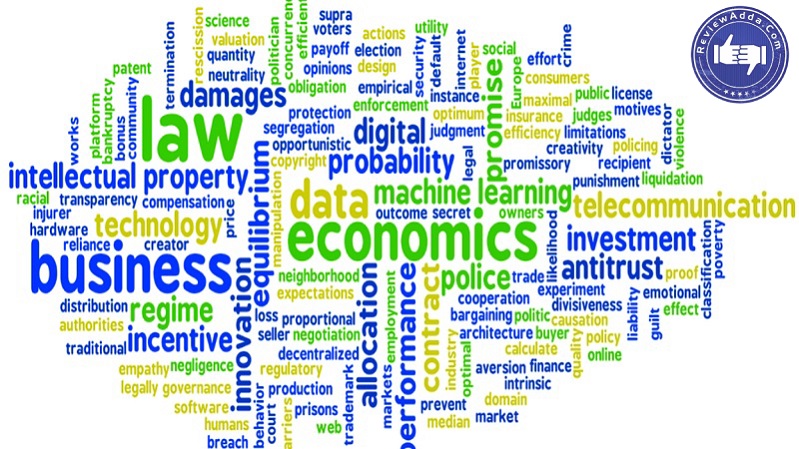 Often, things are simpler than people make them out to be. Analytics and data science education is popular now because their Applications in the Professional World have become more apparent.
Thought leaders and experts in every field are parroting a new line – data is the new currency. Nothing could be truer when one speaks of today's world. Data Analytics is crucial for businesses that seek to understand their customers and audience better.
This demand for data and business analysts has led to the popularization of analytics education in India.
Analytics College Education in India – An Isolated Trend?
Students want to learn about these new fields, so much so that they are willing to take up a full-time degree or Diploma Program in it.
This trend of students becoming interested in a new and trending field like data science is not completely isolated. The attraction students are developing every year to New fields of study is becoming more and more apparent.
The herd mentality which gripped Indian education has reduced to some extent, even if it hasn't subsided completely. More and more students are analyzing their field of study closely. It is not as if the mainstream choice is the default course for a student to go into.
Students make a decision on their careers based on the demand for their Field of Study in the market and their own skill-set.
This process of choosing a course is by far the most sophisticated procedure can adopt.
Good decisions make for better careers, which in turn lead to people more fulfilling professional lives.
Thus, the upward trend of Analytics Education in India is not an isolated trend. Students are not just looking for Top Analytics Colleges in India. There is also a significant interest in other fields like digital marketing, artificial intelligence, cloud computing, and machine learning. The common trend in each of these fields is that their inception is relatively new and their full potential is yet to be discovered.
Thus, analytics education is not the only trend as far as New Fields of Study are concerned.
The Best Analytics Universities in India [Rankings 2020]
In order to rank the Best Analytics Universities in India, there first needs to be a clear understanding of what the factors are.
The ranking factors will help us understand why a college or university is ranked high or low.
Another thing we need to mention on the outset is that Analytics Studies is not yet a mainstream topic in the Indian educational landscape. Engineering has B. Tech & M. Tech, medicine has MBBS & MS, but there is no such popular course for analytics.
This is why, the universities and colleges mentioned in the ranking offer different kinds and levels of analytics programs.
Factors
First, let's delve into the factors.
Track Record – When choosing an

Analytics university

, make sure you choose one which has a good record for turning out business and data analysts every year

Affordability – One factor often missed in education is whether the course is affordable for an average Indian. There is no point in trying to hide this problem. Not everyone can afford an expensive education. A program that is too expensive is likely to be a factor against it, considering it won't be able to invite talented aspirants from a modest financial background

Focus on New Trends – Any

Analytics College in India

can only be considered as good if it gives importance to emerging trends in analytics, from big data and Hadoop to AI and IoT.
Get Updated Review ( Voice Based Alumni Feeback)
Rankings
The Top analytics universities in India have been ranked in the following list. The rankings have been made keeping in account factors discussed earlier. The analytics course being offered and the fee per annum have also been listed in the ranking –
Rankings

College/University

Program Offered

Fee per annum*

Track Record

Focus on New Trends

1

Symbiosis International University, Pune

Masters of Business Administration in Data Science and Data Analytics

6.57 Lakhs

9.8

9.8

Symbiosis University has a proud track record of training students in a range of different fields, especially business and technical programs. It offers an in-depth business program covering data analytics and science. The program is one of a kind in India. Symbiosis is one of the best analytics colleges in India one can think of going to, one key reason being its devotion to updating course according to new trends.

2

Indian Institute of Management Bangalore

Post Graduate Program in Business Analytics

10.57 Lakhs

9.8

9.8

IIM Bangalore needs no introduction. It is part of the IIM triad (the three best IIMs) and one of the most renowned institutions in this country. IIM-B has a glowing record in churning out the industry's best professionals for years, especially business analysts. It PGP program is highly regarded amongst recruiters because of its focus on covering relevant new trends.

3

Indian Institute of Management Calcutta

Post Graduate Diploma in Management (Business Analytics)

10.05 Lakhs

9.8

9.7

Along with IIM-B, IIM Kolkata is one of the most respected and popular IIMs in the country. It has always been at the forefront of providing sound management education the country's best managerial talents. Its program in business analytics has recently gained an impressive feedback from the industry, primarily due to the focus of the course on new technologies.

4

Narsee Monjee Institute of Management Studies, Mumbai

Masters of Business Administration in Business Analytics

4.63 Lakhs

9.6






9.5

NMIMS Mumbai is one of the biggest private B-schools in the country, so it is no surprise that it also has a stellar program in business analytics as well. The business analytics MBA program at NMIMS has an imperious track record, both in terms of academics and placements. The course also managed to cover some key points on new trends shaping the field of business analytics. This makes NMIMS one of the best analytics universities in India.

5

Great Lakes Institute of Management, Chennai

Post Graduate Program in Management (Analytics)

8 Lakhs

9.5

9.4

Great Lakes is often regarded as one of India's top management schools. Its entry into providing an analytics course is important, considering the fact that most other B-schools are also moving towards providing analytics programs at their campuses. The program offered at Great Lakes has a great track record, having ensured good placement numbers recently. The PGP analytics program at Great Lakes also ensures that all new technology trends are taken into account in the duration of the course.

6

ISME School of Management and Technology Mumbai

Post Graduate Diploma in Management (Research and Business Analytics)

5.23 Lakhs

9.3

9.5

Widely regarded as one of the best B-schools in Mumbai and India, ISME is a great place for those looking to start a long career in management. The academics and infrastructure of the B-school is best placed to develop modern managerial talent. The B-school also offers a PGDM program in business analytics, which is a special course for which the institute is known widely. The emphasis on new developing trends is vital for its reputation as a top business analytics college in India

7

Prince LN Welingkar Institute of Management, Development, and Research, Mumbai

Post Graduate Diploma in Management (Research and Business Analytics)




5.5 Lakhs

9.2






9.5

Welingkar is a trusted name in management education. It has been around for many years, evolving as management as a field has had to evolve in the last few years. The B-school has been around since 1977, helping the country's managerial talent since then. The business analytics program at the institute is all a student in the field would want. The fee is affordable compared to other B-schools, the track record is decent, and there is a good amount of focus on future technologies.

8

Lal Bahadur Shastri Institute of Management, Delhi

Post Graduate Diploma in Management (Research and Business Analytics)

5.33 Lakhs

9.0

9.2

LBSIM is another trusted name for management education in India. It is a college highly regarded in Delhi and the country in general. Over the years, LBSIM has evolved to bring focus on new fields like analytics. Its PGDM program in business analytics is very popular and has a brilliant placement record. This is primarily down to the level of focus on new trends like big data in the course curriculum

9

Lovely Professional University Jalandhar

Masters of Business Administration in Business Analytics

2.32 Lakhs

9.0

9.1

LPU is a relatively new institution that has quickly managed to become a leading name in education in India. Established more than a decade back in 2006, LPU has managed to stake its claim as a top analytics university in India by offering a comprehensive MBA program in the field. The analytics program puts a lot of focus on maintaining the course according to new technology and market-related trends





10

Masters of Business Administration in Business Analytics

3.79 Lakhs

9.0

8.9

Christ University has a long reputation for being a great place for higher education. It offers programs in many different fields relevant to the requirements of the industry today. The university has a strong business analytics program thanks to its effort in ensuring the constant updating of course content according to new trends in the market like big data.
*The course fee data may be subject to change at the time of admission.
Analytics Education - Mainstream College or Training Institute
Another question worth exploring in analytics education is which option is better – studying analytics at a Mainstream College or taking up a course at a training institute.
When it comes to learning analytics, there are many options. An interested student can prepare for months for Management Entrance Exams, clear them, and then apply for an analytics program at a top B-school in India. These programs generally tend to last 2 years. Even in the best case scenario, it would take a student 30 months to become a business analyst.
That is a long time.
If you are someone who cannot spend 30 months without actually working and earning anything, you're not alone. Many young students in India want to study business analytics, data science, big data, and other related topics, but don't have the luxury of waiting for 30 months.
This is where a training institute.
A training institute is unlike the Typical B-school. It is a place where students can learn something through an intensive three or four-month course. It doesn't have any Entrance Exams or an exorbitant fee structures.
However, training institutes don't have the luxury of giving out diplomas and degrees for their courses. The Best a Training Institute can offer is a certification under its own name, which generally cannot match the reliability of a traditional degree or diploma.
So which of the two is better?
The answer can go both ways. For students who simply cannot wait for such a long term to become an analyst should take up a course at a good training institute. A good institute might also have a good placement cell.
However, if a student has the time and resources to prepare for, write, and clear Top Entrance Exams of Management, joining a Mainstream College is better. A degree or diploma program would be received with much wider acceptance in the industry, especially when it comes from a Top Analytics University in India.
Again, simply getting a degree should not be the aim. Students should only choose analytics as a course of study if they see a long-term future as an analyst.