Topic We Cover: MBBS Admissions 2018
1. NEET UG
2. NEET Exam Pattern
3. NEET Cutoff
4. NEET Preparation
5. Top Private Medical Colleges in India
6. The challenges facing medical education in India
The problem with standardized tests
The archetype assessment system
Archaic Syllabus
Depleted teaching resources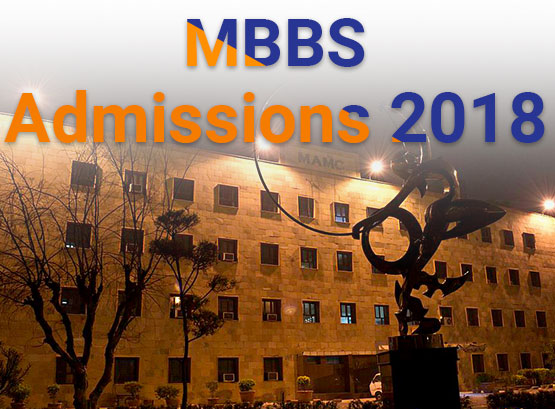 Maulana Azad Medical College is regarded amongst the best medical colleges in India, especially for MBBS admission
MBBS admissions procedure will commence this month, January 2018, as the various standardized medical entrance exams slowly draw near.
The MBBS admissions 2018 procedure has come under immense scrutiny due to falling quality of doctors in India. The doctor-to-patient ratio of India is abominable compared to the standards set by WHO as being ideal.
Before delving into the problem plaguing the medical system of India, let us first understand the current process undertaken to admit students into medical colleges around the country.
The procedure to conduct medical college admission is very straight-forward compared to other fields such as engineering and medicine. In essence, all medical colleges in India, government and private have to offer admissions to medical aspirants based upon their score in the National Entrance cum Eligibility Test (NEET).
Besides the All India Institute of Medical Sciences (AIIMS), all other medical institutions in the country accept NEET UG score as the only criterion for MBBS admissions 2018.
NEET UG
NEET is a national-level medical entrance exam conducted by the Central Board of Secondary Education (CBSE). For medical students in India, NEET preparation is an absolute necessity due to its pan-India acceptability and preference.
NEET opens the doors for medical aspirants to get admission to MBBS/BDS courses offered by various medical colleges approved the Medical Council of India.
The NEET exam eligibility criteria are given below:
Candidates must be atleast 17 years old during the time of admission or should reach this age during the year of admission itself
Candidates must be below 25 years on the date of the exam.
Each candidate gets a maximum number of three attempts to clear NEET
Candidates must have Physics, Chemistry and Biology during 10+2
NEET 2018 application forms will be released in January. The application fee for NEET is Rs. 1400/- for general category candidates.
NEET Exam Pattern
The NEET UG exam consists of three sections; Physics, Chemistry and Biology. NEET syllabus comes from the class 11 and 12 CBSE syllabus of the aforementioned three subjects.
NEET exam pattern has been tabled below:
| | | |
| --- | --- | --- |
| Section | Number of questions | Marks |
| Biology | 90 | 360 |
| Chemistry | 45 | 180 |
| Physics | 45 | 180 |
The NEET question paper is formatted in the form of MCQs. Each wrong answer carries a penalty of one negative mark. Additionally, NEET is only conducted in offline mode.
NEET Cutoff
The NEET 2018 cutoff will be released after the declaration of results in June. However, looking at past trends, one can get a brief idea about where the cutoff will land this time around. The NEET 2017 cutoff and NEET 2016 cutoff have been tabulated below for some top government and private medical colleges to get an idea about where the line might fall for NEET 2018.
| | | |
| --- | --- | --- |
| College | NEET 2017 Closing Rank | NEET 2016 Closing Rank |
| | 49 | 44 |
| Lady Hardinge Medical College, New Delhi | 82 | 106 |
| Government Medical College, Chandigarh | 278 | 162 |
| | 725 | 506 |
| VMMC & Safdarjung Hospital, New Delhi | 82 | 106 |
| | 195 | 128 |
| Seth G.S Medical College, Mumbai | 297 | 408 |
| | 3858 | 2264 |
NEET Preparation
As it is apparent from the table above, MBBS admission is the top medical colleges is an extremely lofty proposition. Thus, it is vital for medical aspirants to build a sound preparation strategy for NEET.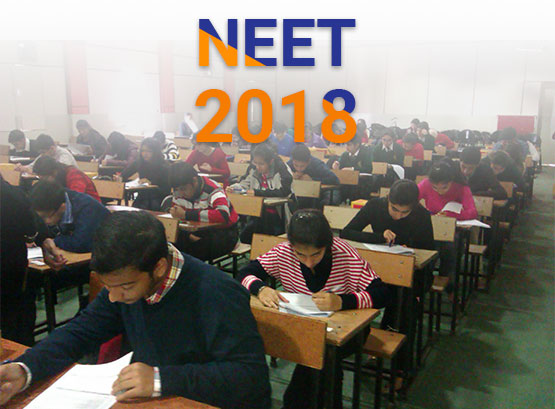 NEET 2018 registrations for UG exam will commence in January 2018
Some NEET preparation tips have been listed below.
Create a study plan based on target-based learning
Like engineering preparation, NEET requires a two-year long struggle with books, teachers and tests. The only way to find some form of organization during NEET preparation without feeling overwhelmed is by creating a coherent study schedule.
Understand the syllabus
Many students make the mistake of considering every portion of the syllabus with equal importance. At the end of the day, some topics simply warrant more attention than some others. Idealism may seem a value to strive for especially when learning is concerned, but NEET preparation requires a certain level of shrewdness in approach.
Don't overestimate your weaknesses or underestimate your strengths
Medical aspirants spend months upon months trying to perfect the sections they're weak in. This constant struggle to close certain gaps often leads aspirants to forego concentrating on other areas of the syllabus. This is a classic mistake made by aspirants every year.
A successful candidate isn't necessarily strong in all areas, but is definitely very strong in some areas and reasonably decent in others.
Practice sample papers and mock tests
Medical aspirants should always practice in a model simulated environment. This can be made possible by constantly attempting mock tests and sample papers, preferably on a weekly basis. Many well –prepared students crumble on the day of the exam due to anxiety issues and performance pressure.
To avoid such psychological anomalies, students should solve mock tests and sample papers under a time constraint to test their mettle against a ticking clock.
Top Private Medical Colleges in India
MBBS admissions will be in full swing in a few months' time. As most medical colleges, government and private, will be accepting NEET UG scores for MBBS admissions, the key to a career in medicine has now arrived solely on one standardized exam.
Get Updated Review ( Voice Based Alumni Feeback)
With all medical colleges accepting students through one exam, it is necessary to know which medical colleges in India are the best amongst the rest.
Ranking

College/University

Perception (out of ten)

Affordability (out of ten)

Academics

(out of 10)

Research (out of 10)

Student Quality (out of ten)

1

9.7

9.8

9.6

9.5

9.1

Considered the best medical college in India after AIIMS

Rs. 20,500/p.a.

Considering the exorbitant fees charged by most private medical colleges, fees is extremely affordable

Academic programme is very well structured and easy to manage due to well controlled intake. Clinical aspect of MBBS is also taken extremely seriously

Students are afforded ample opportunities to pursue research in a variety of fields

Due to strict intake criteria, student quality is generally excellent. However, it could be better considering more than 90& seats are reserved for Christian students

2

Kasturba Medical College, Manipal

9.5

8.1

9.6

9.5

9.6

Counted amongst the top medical colleges in the country

Rs 9,36,000/p.a.

Is expensive compared to CMC, but so are most other private medical colleges

MBBS course is very well run due to strict approach in terms of intake. Focus on all aspects of medical studies including clinical studies

KMC well known for research output in the medical sector

Student quality is top draw considering the elite status of the college and the stringent admission criteria

3

9.4

8.4

9.4

9.4

9.5

Amongst the top private medical schools in the country

Rs 4,56,200/p.a.

Is affordable in comparison to most other private medical colleges, but expensive nonetheless

Curriculum is set by parent university, but college enjoys a strong pedagogic legacy otherwise non-existent in other private medical colleges

Students are encouraged to pursue research-based courses and opportunities

Student quality is excellent considering the high cutoff set every year to ascertain the quality of students coming in every year

4

Christian Medical College, Ludhiana

9.2

8.3

9.2

9.2

9.2

A well known college for MBBS in North India

Rs 6,60,000/p.a.

Very expensive compared to CMC Vellore, but fees is relatively middling in lieu of other private colleges

Top draw faculty and calibrated intake help college in maintaining its high academic standards for medical studies

Reasonably decent infrastructure to allow ample research opportunities to medical students

Student quality is optimal and in line with the strong perception of the medical college amongst students and the general public

5

Sri Ramachandra Medical College and Research Institute, Chennai

9.1

8.0

9.1

9.1

9.1

Well known in the across the nation amongst medical aspirants for MBBS and other PG courses

Rs 11,00,000/p.a.

One of the most expensive medical colleges on the list

Faculty quality is excellent and well complimented to the overall MBBS course structure designed specially to meet the demands of modern medical studies

Well planned research labs and facilities to encourage students to pursue research opportunities during their MBBS

Student quality is top draw keeping in line with the overarching strong perception of the college

6

JSS Medical College and Hospital, Mysore

9.0

8.3

9.2

9.1

9.0

College perception is very stable and strong in South India and other parts of the country

Rs 6,60,683/p.a.

The fees is at a middling value

Medical studies academic structure is designed well. Presence of on-campus hospital helps in teaching clinical aspect of medical studies

Presence of strong research-based ethos which is pivotal for the college's research output

Student quality is top-notch considering the highly contested nature of its seats

7

8.9

8.1

9.0

9.1

8.9

Is fairly popular amongst medical aspirants, but not as much as its main campus in Manipal

Rs 9,36,000/p.a.

Is expensive compared to CMC, but so are most other private medical colleges

Academic programme is built using the same tools as the ones employed at the main campus in Manipal

Carefully planned infrastructure to encourage students to take up research based activities

Not as good as KMC Manipal, but high quality nonetheless

8

MS Ramaiah Medical College, Bangalore

8.8

8.8

9.0

9.0

8.8

Only recently established, Flame University is working on the same line as demarcated by Ashoka University for liberal studies

Rs. 77,500/p.a.

Fees is very affordable in comparison to other colleges on the list

Curriculum is set to adapt according to the changing nature of medical studies

Infrastructure for medical students has been designed to inculcate a propensity for research-based learning

Student quality isn't as consistent as some other top colleges in the country

9

8.6

7.5

8.8

8.9

8.7

Well known institution for engineering and medicine

Rs. 21,02,222/p.a.

Unaffordable for most candidates. Total fees is almost one crore rupees over the course of 4.5 years

Academic structure is well maintained and managed. Presence of onsite hospital helps in providing clinical medical education to students

Ample infrastructure facilities to meet the necessary research-based demands of students

Student quality isn't top-draw in comparison to colleges mentioned earlier on the list

10

Dr. DY Patil University, Navi Mumbai

8.8

8.2

8.7

8.7

8.6

A much more younger institution in comparison to others on the list, university has a reasonably positive perception

Rs 7,72,727/p.a.

Not as affordable as some other colleges above, but relatively affordable in comparison to KMC and SRM

Clinical studies are given adequate priority along with traditional theoretical learning

Research is given top billing at university campus with ample infrastructural support

Student quality isn't as good as colleges listed before

11

8.7

8.6

8.6

8.5

8.5

Well known for MBBS programme in North India

Rs. 2,20,000/p.a.

Affordable in comparison to the likes of KMC and SRM

Academics focus is centered MBBS course. Focus on clinical studies is less than adequate

Research facilities aren't as fulfilling as is otherwise necessary

Student quality is relatively decent

12

Jawaharlal Nehru Medical College, Belgaum

8.6

8.2

8.6

8.4

8.4

Relatively positive perception amongst alumni and medical aspirants

Rs. 7,29,818/p.a.

Not the highest fees amongst the lot, but not the lowest either

Reasonably well structured curriculum. Lack of emphasis on clinical studies a stumbling block

Low key focus on research-based learning

Student quality is average

13

8.4

8.6

8.4

8.3

8.2

College perception is fairly average regarding MBBS and other medicine related courses

Rs. 2,40,900/p.a.

Affordable considering the general population

Curriculum lacks key emphasis on clinical studies

Research studies take a back seat for traditional theoretical learning

Student quality is far from ideal

14

KS Hegde Medical Academy, Mangalore

8.3

8.2

8.3

8.2

8.2

Relatively positive perception in Karnataka. Unknown elsewhere for medical studies

Rs 6,45,046/p.a.

College fees is average, but expensive nonetheless

Curriculum is too static and restricted to deal with dynamic nature of medical studies

Research facilities are not adequate according to modern standards

Student quality isn't of the standards as set by aforementioned colleges

15

Hamdard Institute of Medical Sciences and Research, New Delhi

8.2

8.1

8.2

8.2

8.1

Famous in Delhi, but relatively unknown in farther states down south

Rs. 7,53,200/p.a.

College fees is relatively average upon analysis with fees charged by other institutions

Curriculum has a very low scope towards clinical study approach.

Infrastructure isn't suitable for top-draw research work

Student quality isn't consistently refined when compared to other colleges on the list

16

8.1

7.8

8.1

8.1

8.0

Not as famous across the country as some other arts colleges

Rs 14,29,811/p.a.

Fee is almost as high as SRM. Total fees for 4.5 years nearly touches 64 lakhs

Academic structure not solely dedicated to medical studies unlike most other colleges on the list

Research-based courses are scarce. Clinical studies take a back-seat over more theorized learning

Student quality isn't the best either

17

8.0

8.9

8.0

8.0

8.0

College isn't known outside the nearby region

Rs. 1,14,600/-

Fees is affordable

Curriculum is tied down by affiliation with university. Lack of focus on clinical studies

Infrastructure is well maintained, but lacks the optimal level to meet research studies demands

Not the best student quality in regards to general standards needed for medical studies

18

Mahatma Gandhi Medical College and Research Institute, Pondicherry

7.9

8.2

7.9

8.1

7.9

Well known in South India, unknown elsewhere

Rs. 8,00,000/p.a.

Fees is very high compared to some colleges and relatively lower compared to some others

Quality of academics isn't as top-draw as some colleges mentioned on the list

Infrastructure is adequate but not sufficient in itself for cutting edge research work

Student quality not near the best by any stretch of the imagination

19

8.0

9.0

8.1

7.8

7.8

College is relatively average in comparison to other institutions on the list

Rs. 1,80,000/p.a.

Fees is affordable

Academic structure is more centered on technical courses such as B.Tech.

Infrastructure isn't up to the mark for proper medical-research

Student quality isn't as good as other medical colleges on the list

20

Pondicherry Institute of Medical Sciences, Pondicherry

7.8

7.5

7.9

7.8

7.7

Well known in Tamil Nadu, Pondicherry and adjoining areas. Unknown elsewhere

Rs 18,00,000/p.a.

Very high, nearly unaffordable for the general public

Academic structure is well structured, but focus on clinical studies isn't optimal

Infrastructure is average when compared to other colleges

Student quality isn't the best
The challenges facing medical education in India
We now return to discuss where we are going wrong in terms of medical education.
The problems plaguing medicine as a course of study are many. We look at each problem separately to understand the negative impact it is having and whether any possible solution is pliable: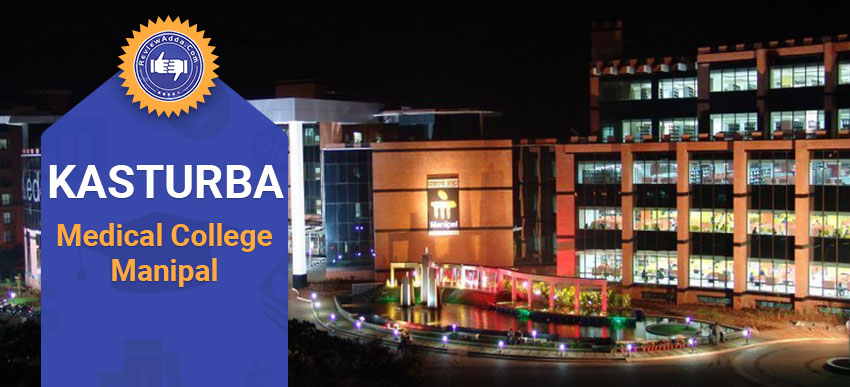 KMC Manipal is amongst the best private medical schools in the country
1. The problem with standardized tests
The problem with standardized tests isn't one isolated to the field of medicine only. Engineering, management, commerce and many other fields of study in India are currently dependent on standardized tests to grant admissions to students.
In essence, aspirants are becoming increasingly obsessed with passing any given test.
There was time when the main aim of teaching was making sure the students learned. The discussion now has moved on to making sure the students pass the given exam.
High stakes exams such as JEE-Mains, NEET and CBSE Boards have turned into do-or-die battles for students who are barely old enough to decide their field of interest. An exam like NEET, which covers almost all MBBS colleges in India, is essentially the only thing between an aspirant and a seat in a medical college. Other aspects such as student aptitude and interest are neglected completely. The only thing a student now needs to become a doctor is to learn how to clear an exam.
This sets a very dangerous precedent for future doctors and the profession of medicine in general.
2. The archetype assessment system
Foreign medical universities and colleges follow an assessment system closely knit with the clinical aspect of medical studies to make sure medical students undergo an all-round development.
India on the other hand is still stuck in the dark ages. The rote-learning predicament of our education system is rife in medical education more so than others. The relative apathy the Medical Council of India has towards making any type of reform in this regard is baffling.
Foreign evaluators, who have examined medical education, have claimed the presence of a few world-class doctors in India as a miracle, considering the pathetic state of medical education.
3. Archaic Syllabus
A normal student entering a medical college in India is often overawed by the colossal heap of information dumped upon him/her during the first few days of college education itself.
The lack of distinction between important and less necessary facts coupled with the lack of opportunities to study new fields of medical science has rotten medical education to its core.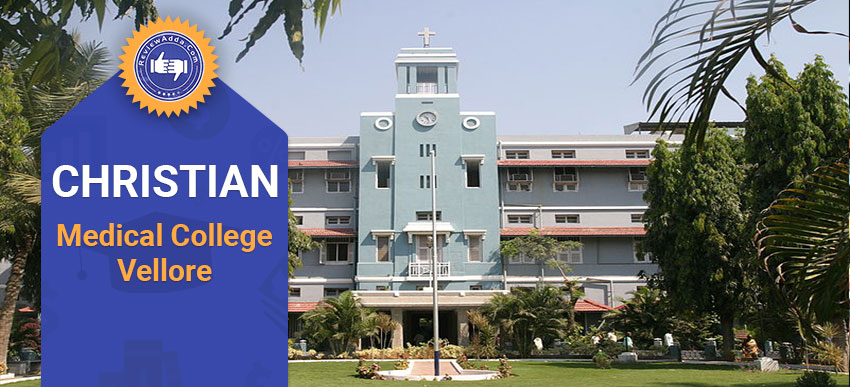 CMC Vellore is considered the Best Medical College in the Country after AIIMS
4. Depleted teaching resources
Teaching has never been a lucrative profession amongst Indian professionals. Sadly this is the case for most Medical Colleges in India as well.
The best talents for teaching in India are often never found as the profession is never given its due credit or attention. Students pursuing education at medical colleges are never explained the perks and incentives of becoming a faculty, if any benefits even exist.
Thus, a lion share of faculties at colleges and universities are doctors who couldn't attain success in their practice. This is counterproductive in the first place. Government and private colleges and universities should invest a large part of their resources on training teachers who are adept at teaching at the highest level.