Career Options after 12th Science PCM besides Engineering || Highlights

S.No.
Facts
Status
1.
Bachelor of Science (B.Sc) Statistics
Click
2.
B.Tech in Aeronautical Engineering
Click
3.
Bachelor of Business Administration
Click
4.
Ethical Hacking
Click
5.
Bachelor of Architecture
Click
6.
Bachelor of Science – Physics degree
Click
7.
Bachelor of Science in Chemistry
Click
8.
Bachelor of Science (B.Sc.) in Fashion Design
Click
9.
Bachelor of Science (B.Sc.) Agriculture
Click
10.
Bachelor of Science (B.Sc) Aviation
Click
11.
Bachelor of Science (B.Sc.) Mathematics
Click
12.
Diploma in Nautical Science
Click
13.
Bachelor of Science (B.Sc) Computer Science
Click
14.
Bachelor of Science (B.Sc) Geology
Click
15.
Bachelor of Design in Industrial Design
Click
16.
Bachelor of Science (B.Sc.) Forensic Sciences
Click
17.
Bachelor of Fashion Technology
Click
18.
B.Sc. Physical Science
Click
19.
Bachelor of Science in defense studies
Click
20.
B.Sc. in Animation and Multimedia
Click
21.
Merchant Navy
Click
Many students after completing their 12th board examination with Physics, Chemistry and Mathematics, do not wish to pursue an Engineering Degree.
Most of the students with a PCM combination in Class 12th Aspire to Pursue Engineering, and often hard try with the thought, "If not engineering, then what else?"
It is understood that, not everyone would like to have that similar career. Some opt those subjects due to pressure from family or due to lack of suggestion or judgment, and mostly some have got the advice of taking up an Engineering Degree in the hope of getting a good job. This is because people believe that many lucrative job openings are offered to people who have that degree.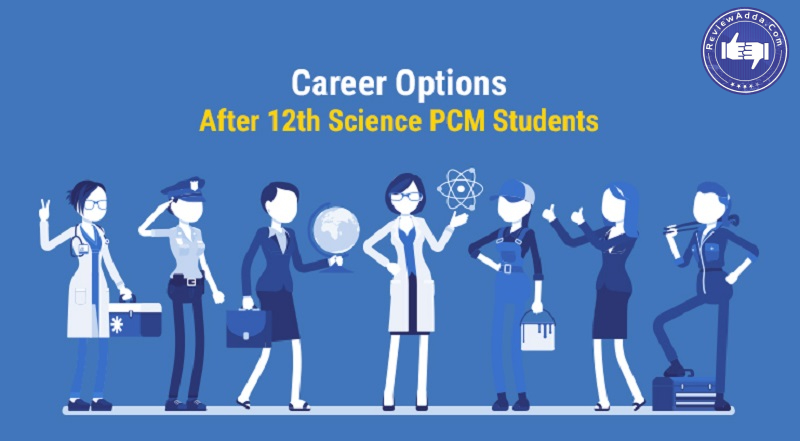 Well, that is not just the case. There are plenty of other options out there, which will be perfect for you if the road not taken excites you more. These alternative jobs to the ones you can get by getting an Engineering degree are equally gratifying and well paying.
Now, what if you know that engineering is not the one for you, or were unable to clear the JEE and other engineering entrance exams? Do you have any Good Career Options open?
Well, popular belief would tell you there are not, and that's exactly why you need to read this article. Here are some Promising Career Options for PCM Students after class 12th other than Engineering. If you keep your eyes on these career options and work hard to achieve it, you can prove all the naysayers wrong.
Career Options after XII Science PCM other Than Engineering
Now, time is changing, and there are number of options for you to opt from. So, Career Options After 12th Science PCM besides engineering are:
1. Bachelor of Science (B.Sc) Statistics
Statistics is yet another go-to field for those with a inclination for data and numbers. While a Course in Mathematics deals more with principles and theories, Statistics aims to apply them in practice to analyse trends and make predictions.
There are various jobs available that require statisticians to fill up the portfolio. This is an exceptionally interesting subject that you can opt for. It is a 3-year course. It is a skill that almost every sector required. If along with this degree you can get a specialization in some other subject too as per your interest, you will get the opportunity to work in Some Excellent Jobs in both the sectors whether it is government or corporate.
For solving problems statisticians combine their knowledge of Maths and Statistics to form data models. Because of this reason, those who are majors in Statistics are well-qualified to apply their skills to virtually any field needed the analysis of data. If you acquire strong quantitative reasoning, analytical abilities, are self-motivated, and do not mind spending your day crunching numbers, you can find yourself at home in this field.
Career Opportunities in Statistics: Statistics majors are actively hired in numerous fields such as Pharmacology, Banking, Actuarial Science, Insurance, Investment, Healthcare, Manufacturing, Education, Data Science, Agriculture, Public Health and Policy, etc. A statistics graduate can expect to hold different roles such as Data Analyst, Market Researcher, Insurance Underwriter, Financial Analyst, Social Scientist, Algorithm Designer, etc.
Some Top Colleges for Statistics: *
Indian Statistical Institute (Multiple Locations);

Ramjas College, Delhi;

Lady Shri Ram College, Delhi;

St. Xavier's College, Mumbai;

IIT Kanpur;

IIT Bombay;

Fergusson College, Pune;
2. B.Tech in Aeronautical Engineering
Though, we did not want to discuss anything related to Engineering, but believe me, we couldn't skip this. Aeronautical Engg is somewhat different than conventional engg streams like mechanical engineering, computer science engineering, electronics and communication engineering etc.
It is the perfect blend of science and technology. For students there are a plenty o