Two Year Diploma Courses after 12th in India || Highlights

S.No.
Facts
Status
1.
Diploma Courses after 12th Science
Click
2.
Diploma in Digital Marketing
Click
3.
Diploma in Medical Lab Technology
Click
4.
Diploma in Physiotherapy
Click
5.
Diploma in Radiological Technology
Click
6.
Diploma in Engineering (Polytechnic)
Click
7.
Diploma in Nutrition and Dietetics
Click
8.
Diploma in Nursing
Click
9.
Diploma Courses after Class 12 Commerce
Click
10.
For Arts Students List of Diploma Courses after Class 12
Click
11.
Diploma in Multimedia
Click
12.
Dip. in Photography
Click
13.
Dip. in Travel and Tourism
Click
14.
Dip. in Foreign Languages
Click
15.
Wrapping up
Click
If you just complete your intermediate or 12th and looking for a Short-Term Course so that you will opt for some appropriate post-graduation course or you are one who enrolls for some short-term course so that you will prepare for some government/defense jobs.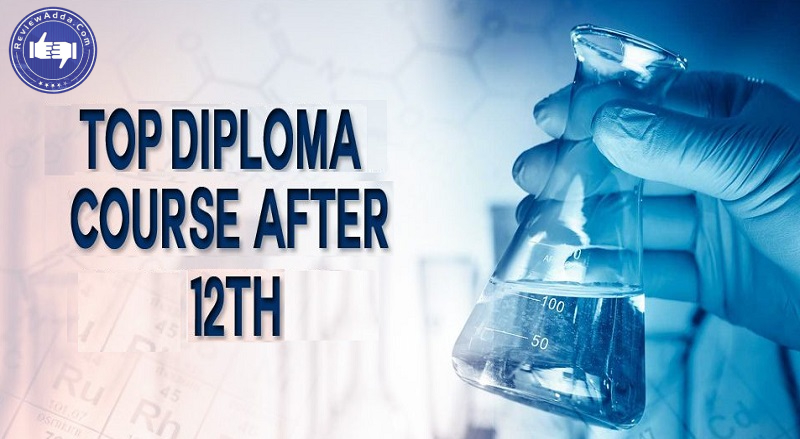 Choosing the appropriate Professional Course is not the only task. After passing the 12th exam, most students get confused about selecting the perfect course to pursue and college to study. If you, too, are in this baffling state of mind and considering the Short-Term Job Oriented Courses that will advantageous for you, Diploma is perfect for you.
These courses take less time to complete and relatively easy to get a decent paying job. Through this write-up, you will find the probable solution to your problem, students from any stream will be able to find their ideal course select the right career path for their future perspective.
Here we have listed the Top Diploma Courses After 12th which can give you a placement in reputed companies. Have a look at these trending courses and start earning early.
Diploma Courses after 12th Science
Let's have a look at some of the best Diploma courses that you can go through after Class 12th in Science Stream.
| | | |
| --- | --- | --- |
| S.No. | Course Name | Course Duration |
| 1 | Dip./Cert. in Digital Marketing | 3 months - 1 year |
| 2 | Diploma in Medical Lab Technology | 1 year |
| 3 | Diploma in Physiotherapy | 2 years |
| 4 | Diploma in Radiological Technology | 1 year |
| 5 | Diploma in Engineering | 3 years |
| 6 | Dip. in Nutrition and Dietetics | 2 years |
| 7 | Dip. in Nursing | 9 months - 1 year |
Diploma in Digital Marketing
With the beginning of the smartphone as the chosen media consumption device and a steady rise in the no. of social media channel users, the power of this tool has increased to an exceptional level and as the competition for the electronic billboard space raises, so does the demand for professionals who know how to put an organization's content at a place where it can be seen by the max. no. of people.
In the market, Digital Marketing is a trending job profile and while the max. no. of digital marketing courses can only be taken up online, there are a number of colleges offering Digital Marketing Courses in India and the number is set to enhance with time.
Subjects
The course of digital marketing mainly deals with training a student inadequately using the electronic tools available to him to create the best possible leads as per an organization's need. The considerable fields of study in a Digital Marketing Course are:
Content Marketing
Search Engine Optimization
Analytics
Web Building/Optimisation etc.
Scope and Salary
The currently-available Digital Marketing Courses are simply industry-oriented and offer an excellent outlook for the future at initiating a job immediately after you have finished a course. An increasing number of organizations are realizing the advantages of having an online presence but the major role of a Digital Marketer is in industries that have confidence in lead generation for their income. For Diploma in Digital Marketing graduates some of the job profiles are:
SEO Executive
Social Media Analyst
Social Media Manager
Digital Branding positions etc.
Almost all of the job requirements for Digital Marketing experts in India are created by the private sector and the starting salary of a Digital Marketing Graduate can range from around Rs. 15,000 to Rs. 20,000 per month (pm).
Diploma in Medical Lab Technology
A Dip. in Medical Lab Tech. (DMLT) the course is a 2-year Paramedical Course that manages with the diagnosis of disease and prevention. Candidates must aware that for DMLT the eligibility criteria include completing 12th with Physics, Biology, and Chemistry as the main subjects.
It is a program that basically prepares a student to run a lab. equipment and chemical tests on biological specimens to accurately the presence of pathogens and disease.
Subjects
In this course, you will understand the fundamentals of Haematology, Medical Lab Technologies, aspects of general physiology and anatomy along with clinical biochemistry. The main subjects covered in DMLT include the following:
Pathology
Immunology
Basics of Lab Equipment
Biochemistry etc.
Scope and Salary
In every corner of India diagnostic and disease detection centers opening up, for aspirants there are several job opportunities who pursue this course. For Medical Lab Technology diploma holders a major portion of the jobs available are in:
Hospitals
Pharmaceutical Organizations
Medical Laboratories
Diagnosis Centres etc.
After the DMLT Course, the initial salary ranges from Rs. 10,000 to Rs. 15,000 on, depending on the city as well as the place of employment. Employees in government organizations and colleges can earn higher.
Diploma in Physiotherapy
Dip. in Physiotherapy (DPT) majorly deals with the physical movement of the human body, it is a 2-year course. Physiotherapists are medical professionals who pact with aiding patients to improve the physical movement of body parts with exercise as well as a medicinal treatment. This is sometimes important after a patient has suffered physical damage and major trauma.
Subjects
General anatomy and physiology are two of the Most Important Parts of this Course. Farther these, some of the main subjects covered include:
Psychology
Electrotherapy
Pathology
Exercise Therapy
Neurology etc.
Scope and Salary
Although in the previous time physiotherapy did not hold a big outlook for the future, there has been a raise in the demand for physiotherapists especially in a day and age where the physical movement of a person gets limited due to factors such as environment and work type.
Physiotherapy Clinics
Mental and Physical Health Centres
Defense Organisations
Gymnasiums
Sports Clubs etc.
In this course after a diploma, you can work at physiotherapy clinics, hospitals, old-age homes. Opportunities are also open in the sports industry, the corporate world, and gyms. The salary package in this field gets better with experience.
Diploma in Radiological Technology
In Diploma in Radiological Technology (DRT) you understand about radiography and medical imaging techniques, it is a 2-year program. In using imaging equipment students must be well-trained and they should understand for an accurate diagnosis of how to get the best possible image.
Subjects
The course covers different aspects of radiology and scanning including radiotherapy, radiation physics, anatomy and Magnetic resonance imaging (MRI), etc. In this course the major subjects of study are:
Radiation Physics
Anatomy
Imaging Techniques
Pathology etc.
Scope and Salary
For a Diploma holder, there is a good outlook for the future in Radiological Technology to find a job after completing this course. Jobs are available in places such as:
Disease Diagnostic Centres for X-Ray, MRI, CT Scanner Operators
Radiology Departments of Hospitals
Nursing Homes etc.
The starting salary of Radiographers is usually Rs. 8,000 and Rs. 15,000 pm.
Diploma in Engineering (Polytechnic)
In India, one of the most popular choices of science students is Diploma in Engineering Course, commonly known as the Polytechnic course. There are several specializations to opt from if a candidate chooses into this course. These specializations include:
Automobile Engineering
Mechanical Engineering
Computer Science Engineering
Civil Engineering
Get Updated Review ( Voice Based Alumni Feeback)
Subjects
In an Engineering Diploma Course the subjects you study change largely according to the specialization you opt for. However, some subjects such as Communication Skills, Engineering Mathematics, etc. are common across all specializations.
The subjects would be very particular to the field of study and in industry work and practical experiments the courses also include training the candidates.
Scope and Salary
In India Diploma in Engg. is one of the highest paying dip. programs. Job Opportunities are available in government as well as in the private sector.
In B.Tech programs, many Polytechnic graduates also choose to take lateral entry as it gives them a better chance to grow in such a willingness to oppose the field that Engineering in India is and also helps them get better salaries as freshers. Additionally, a B.Tech graduate with a Polytechnic background has theoretical as well as practical knowledge and in the field can do well for himself/herself.
For Polytechnic graduates in India, the initial salary ranges from around Rs. 10,000 to Rs. 20,000 pm.
Diploma in Nutrition and Dietetics
Dip. in Nutrition and Dietetics is another program that is offered under various specializations, some of which include:
Diploma in Dietetics
Diploma in Food and Nutrition
Diploma in Nutrition and Dietetics etc.
This course purpose to build trained nutritionists and dieticians who can provide expert consultation to patients who are facing diet or fitness related problems, suffer from malnourishment, etc.
Subjects
The major subjects covered in this program include:
Home Science
Chemistry
Psychology
Basics of Nutrition etc.
Scope and Salary
In this field, Diploma holders are hired for help in Designing Diet Plans and helping people enhance their eating habits. Majority of the jobs in this field are available in:
Fitness Centres
Weight-Loss Centres
Gyms
Hospitals
Health Clubs
Food Product Manufacturing etc.
For Nutrition and Dietetics graduates the initial salary can lie between Rs. 10,000 and Rs. 20,000 pm.
Diploma in Nursing
Basically there are two courses that you can go through to get a Dip. in Nursing. While the General Nursing and Midwifery (G.N.M.) program needs you to have studied Biology in Class 12th, the Auxiliary Nursing and Midwifery (A.N.M.) program has no such necessity and can be taken up by Arts and Commerce students as well.
Subjects
Dip. in Nursing is a 3-year program in which you understand the basics of Nursing along with management, biosciences, administration, and the signifiance of hygiene. The prime subjects covered in this course are:
Nursing Fundamentals
Anatomy
Gynecology
Paediatric Nursing etc.
Scope and Salary
Farther is a field in which your service acquires you the respect of society, for working professionals nursing is also a field that sees a high necessity. After finishing a Dip. in Nursing from top colleges in India, students can expect to take up Nursing Jobs in India as well as nursing jobs abroad.
A dip. in nursing is a great place to initiate if you would like to build a career in Nursing. You can work either in educational institutes, hospitals, clinics, etc. For rich households you can also find jobs as a private nurse.
For a Diploma in Nursing graduate the initial salary usually ranges from Rs. 10,000 to Rs. 20,000 pm.
Diploma Courses after Class 12 Commerce
Let's have a look to the Diploma Courses that you can go through after Class 12:
Course Name

Course Duration

About the Course

Job and Scope

Salary per month (approx)

Dip. in Banking and Finance

1 year

This course is designed to teach you different aspects of banking, global markets and financial institutions. Foreign exchange and trade are also a part of the programme.

You can work in various organisations and dept. like private bank servicing departments, insurance companies, commercial banks.

However, after diploma job options are not very bright. To get high paying jobs you can appear for bank entrance exams.

Rs. 5,000 to Rs. 12,000

Dip. in Financial Accounting

1 year

Auditing, Business Law, Accounting, Management skills, and Taxation are some of the well-known areas of study of this course.

After this course, jobs are mostly available in the account maintenance and finance dept. of various organisations.

You will be needed to maintain the record of taxes, cash flow statements, profits and loss statements.

Rs. 4,000 to Rs. 10,000

Dip. in Advanced Accounting

4 years

This programme covers advanced concepts such as the merger of public holding companies, accounting operations, foreign currency operations, changing financial statement, lease contracts, etc.

The benefits of this programme is that you can go through post-graduate programmes like PGDM, PGPM etc. to improve your chances of getting good salary packages.

Jobs are available with several organisations in the accounting and finance domain.

Rs. 10,000 to Rs. 22,000

Dip. in Retail Mgmt.

1 year

This programme covers topics like retail introduction, merchandising, store design, space management, sourcing, etc.

At various stores, shopping marts, etc you can get jobs as the cash counter executive.

You can also get roles like a store manager after gaining experience.

Rs. 4,000 to Rs. 12,000

Dip. in Business Mgmt.

1 year or 3 years (depending on the institute)

You will understand about management skills, the principles of business, and financial management through this programme.

Management is a skill that is highly in demand. Dip. holders can also find reasonably good jobs in this field.

However, after pursuing a post-graduate diploma in the same field the chances of getting a job are better.

Rs. 8,000 to Rs. 15,000

Dip. in Computer Application

4 months to 1 year (depending on the type of programme)

This programme is designed to improve your IT skills. You will learn to operate different application tools and software in this programme. It will enable you to work in numerous domains of computer applications and IT.

For students who pursue this programme have a lot of job opportunities.

Individuals who know how to work on Excel Sheets and Databases are needed in numerous organisations.

In the application testing field highly skilled individuals can also get jobs

Rs. 6,000 to Rs. 12,000

Dip. in Fashion Desg.

1 year

This course is designed to give you an insight into the principles of designing, fashion industry, fabric selection topics, etc. in order to enable you to work in the fashion industry.

For various organisations you can assist designers and experts working and know from their experience.

In the initial years the job opportunities are not great.

However, you can also start creating your own designs after 2 to 3 years of experience.

Rs. 6,000 to Rs. 10,000

Dip. in Elementary Edu.

2 years

This course will improve your presentation skills that are essential to become a teacher. The course covers subject specialisations and teaching methodology as well.

After finishing this course you can apply for teaching posts at the pre-primary, primary as well as elementary school level.

In this field for teaching NGOs also hire diploma holders.

Rs. 6,000 to Rs. 15,000

Dip. in Industrial Safety

6 months to 1 year (varies from institute to institute)

The purpose of the programme is to teach you different point of view of industrial safety including safety in construction sites, fire engg., industrial hazards, occupational health and environment.

Jobs after finishing this course are available with consultancies working in the safety domain, NGOs working for the environmental safety and labour laws.

The job needs you to design regulations and safety plans for employees.

Rs. 5,000 to Rs. 12,000

Dip. in Physical Edu.

2 years

This course covers topics like the fundamentals of measurement of tracks and fields, and physical education.

You can work as a Physical or sports Trainer at schools, fitness centres or sports clubs.

After completing this course you can also initiate your own fitness centres.

Rs. 5,000 to Rs. 12,000

Dip. in Hotel Mgmt.

1 year to 3 years (depending on the institute)

Through this course, you will know the various aspects of food management, hospitality, front office handling, and the ways in which the hotel industry works.

There are a lot of restaurants, hotels, ships and cruises, catering companies, that hire individuals with hospitality and communication skills.

After pursuing graduation in the same field chances of getting a good job are better.

Rs. 4,000 to Rs. 10,000

Dip. in Yoga

1 year

You will understand the history of yoga, various yoga postures, practices, and therapies through this program.

At health centers Jobs for such individuals are available. You can also initiate your own yoga center and teach yoga postures and practices for students.

Rs. 5,000 to Rs. 8,000

Experienced individuals can earn up to Rs. 30,000 per month
For Arts Students List of Diploma Courses after Class 12:
Course Name

Course Duration

About the Course

Job and Scope

Salary (per month)

Dip. in Interior Design.

6 months to 1 year (depending on the inst.)

This course is structured in order to impart interior layouts and basic structuring and. It also covers aspects like construction, lighting, art and graphics software.

You will get opportunities to work and intern at architectural consultancies and firms after finishing this course. You can also create designs for specific clients while working as freelancers.

Rs. 5,000 to Rs. 8,000

Dip. in Advertising and Marketing

1 year

The topics covers in this programme are like corporate media planning, communication, public relations, and script writing, and importance of advertising and marketing research.

There is an enormous need of dip. holders in this field who can research, write, and develop client pipeline for improving the sales by engaging consumers and promoting brands in the product development process.

Rs. 4,000 to Rs. 10,000

Dip. in 3D Animation

6 months to 1 year (depending on the inst.)

In this course, you will be studying about the colour theory, basic designing courses, storyboarding concepts, 3D animation, as well as composting.

Animation dip. holders get various job opportunities in digital designing companies, creative agencies, software companies and other digital industries

Rs. 6,000 to Rs. 12,000

Dip. in Event Mgmt.

1 year

The course imparts various skills include legal aspects, finance mgmt.., event planning, brand promotions, and public relations. It aid you know the entire event organising and management process.

Several event organising companies hire event planners that can help in conducting colossal events such as award ceremonies, brand promotions, conference, etc.

Rs. 3,000 to Rs. 8,000

Dip. in Multimedia

12 - 18 months

In this programme you will know about different styling programming scripts, software applications such as CSS, Photoshop, and Adobe Creative Suite. Through this programme you will also know digital editing.

You can get jobs in the domain of template designing and website. Multimedia experts are also need in several digital and creative agencies for roles like image editor, graphic designer, audio editor, etc.

Rs. 6,000 to Rs. 15,000

Dip. in Sound Recording

1 year

Several topics covered under this programme are film sound, music production, sound editing, and several audio editing software needed in the industry.

The entertainment industry has a huge necessity for individuals who can edit and mix sounds. You can find jobs at television , studios, and film sets, etc.

Rs. 6,000 to Rs. 12,000

Dip. in Photography

3 months to 1 year

Dip. in Photography covers usage of lighting concepts, camera, vrious types of visual concepts and photograph. You will also know covering images in various environments and locations.

Skilled photographers can work with various fashion houses and studios. In the entertainment industry there is a huge necessity for photography experts as well. Aspirants can also initiate their own photo studios.

Photography assistants can earn Rs. 3,000 to Rs. 6,000.

Studio Owners earn up to Rs. 25,000 to Rs. 30,000 per month.

Dip. in Travel & Tourism

1 year

The programme will impart knowledge regarding different tourism geographies, CRM and significance of good communication skills. You will also understand various skills essential for working in the tourism industry.

You will get opportunities to work with different travel agencies, hire companies and public transportation agencies after pursuing this course. As a tour planner, you can also take up front office jobs at different travel agencies and other such organisations.

Rs. 5,000 to Rs. 8,000

Dip. in Various Languages

1 year

Dip. can be done in various languages including foreign languages as well as regional languages.

After these courses there are good opportunities for working in magazines and regional newspapers.

Foreign language dip. holders will get job opportunities as interpreters and translators. The opportunities for Freelancer are also possible in this field.

Rs. 5,000 to Rs. 15,000 depending on the language
Diploma in Multimedia
Candidates will get complete exposure of graphic designs with the aid of advanced technology through this course. After finishing the one-year programme, you could find jobs in the various designing sector - Graphics designing, Web designing, Image editor, films, Computer games designer, etc.
In Multimedia Course topics covered are –
Web designing
Animation
Basics of website design
Graphic design
Adobe Suite like Photoshop, Flash, Corel Draw, and Dreamweaver or Website development software
Dip. in Photography
For young students, Photography is the most promising professional course. The course is designed with key aspects of balancing the theoretical and practical outline of the subject, so the artist will grab all the advantages and work more optimistically. On the basis of the institution entrance test interested students can take admission in the premium photography colleges. List of top colleges which offers Dip. in Photography course are as follows-
Andhra University- AU, Vishakhapatnam
Delhi School of Photography, New Delhi
Creative Hut Inst. of Photography and Film, Kottayam
Scope - There are so many jobs available for the highly specialized photographer in the industries of Fashion, Advertising, Auditor, Studios, Media Houses, etc. The avg. pay scale of the Photography Dipl. holder is ? 3 to 5 lakh per annum.
Dip. in Travel and Tourism
Students who are enthusiast and desire to work under the premise of luxurious hotels, travel agencies, cruise companies, and government tour operators will open for this 3-year course all the. In order to take admission in this one-year dip. course, one should be cleared their Class 12th in arts or any other subject with min. 50% marks. For Diploma in Travel and Tourism the list of top-notch institutes in India are as follows-
Sharaf Arts and Science College
Munnar Catering College
Guru Gobind Singh Indraprastha University
Delhi College of Advanced Studies, Janakpuri
Dip. in Foreign Languages
Learning various languages open a wide spectrum of opportunities nationally & internationally. You can work as a Chat Process, Marketing Executive, Translator, Teacher, Content Writing, etc and additionally you can get a higher salary package ranging up to ? 4 to 8 lakhs per annum as a fresher. Some of the best foreign language institutes are as under:
Delhi University
Max Mueller Bhavan
Alliance Francaise de Delhi
School of Spanish
Wrapping up
On the basis of various state-level diploma Entrance Exams Admissions to all the courses mentioned above are done. In the exam your score will decide course that you can opt as well as the college. Also, after class 10 you can apply for entrance exams and Engineering Diploma Programmes.
The good part about these courses is that to enhance your job opportunities you can apply for graduation or higher studies in the same field.