Topic We Cover: OP Jindal Vs Ashoka Vs KREA Vs Shiv Nadar Vs Flame University
1. O.P. JINDAL GLOBAL UNIVERSITY (JGU), SONEPAT
2. ASHOKA UNIVERSITY, SONEPAT
3. KREA UNIVERSITY
4. SHIV NADAR UNIVERSITY
5. FLAME UNIVERSITY
It is the peerless university, that every students desire!
When it comes to reach a conclusion about a university every student wants the best. There are numerous private universities to select from. Every university offers something that is unique from others. As there are numerous options it becomes much arduous to make a decision. This article is about some of the desirable private universities of India which have an objective to provide quality education to students and groom their talent and make them leaders and successful persons. The comparison between O.P. Jindal Global University vs. Ashoka University vs. KREA University vs. Shiv Nadar University vs. Flame University has been done here to help the students in making a decision.
O.P. JINDAL GLOBAL UNIVERSITY (JGU), SONEPAT
JGU was founded in the year 2009 by the Government of Haryana. It is a non-profit global university and has been recognized by University Grants Commission (UGC). The global university was established by Mr. Naveen Jindal in the remembrance of his father Mr. O.P. Jindal. It has been accredited grade 'A' by the National Accreditation & Assessment Council (NAAC).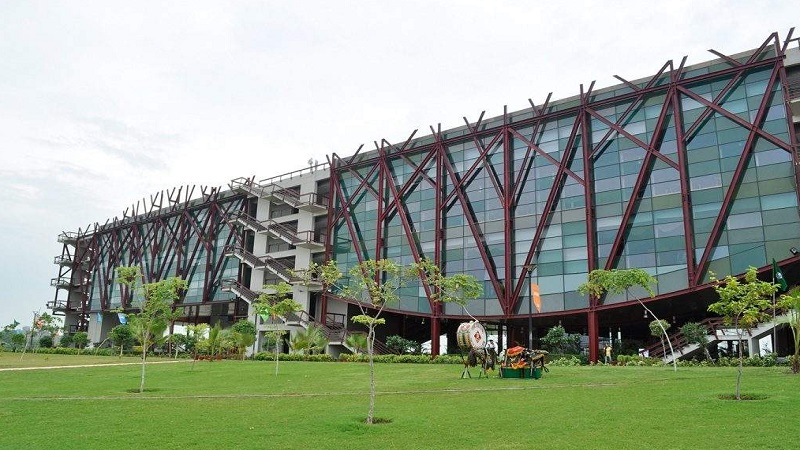 It is one of the universities in Asia, which has maintained the faculty-student ratio as 1:10. The faculty appointed by the university are from various parts of the India and world and they possess the best academic qualifications and outstanding experience. The University boasts of offering various undergraduate, postgraduate, and doctorate courses in different streams through its many schools. The Schools that are affiliated to the university are as follows:
Jindal Global Law School
Jindal Global Business School
Jindal School of International Affairs
Jindal School of Government and Public Policy
Jindal School of Liberal Arts and Humanities
Jindal School of Journalism & Communication
Jindal School of Banking & Finance
Jindal School of Art & Architecture
For admissions in this reputed university students need to follow a set pattern of steps and through which they can apply. A student has to first create a Login Id on the admissions portal of the official website of the university. Then the student has to verify their e-mail. After that they have to fill the application form online, upload all the required documents and pay the application fee. Different courses have different requirements and entrance examinations for admissions. For example if you are seeking admission to MBA program then students shall register in the competitive examinations – CAT/MAT/NMAT/GMAT/GRE/XAT/ATMA. And if you want to apply for LLB courses then you must register for CLAT, LSAT – India. Likewise there are different admission criteria for different courses.
JGU provides its students with a modern campus. The classrooms are spacious and are equipped with all the modern amenities. The university campus has facilities of the housing and dining for the students. The building blocks are well designed by a French architect. Open spaces, corridors, common rooms, and separate housing facilities for boys and girls are some of features. All the accommodation facilities are as per the international norms. Breakfast, lunch, evening snacks,and dinner facilities are available to all the students, faculty and staff.
O.P Jindal Global University has a separate department of sports and games like Basketball, Cricket, Football, Volleyball, Badminton, Table Tennis, Pool, chess, Carrom, Swimming are available to students. Sessions of Yoga Dance and Aerobics are also held for students. The university also has a fully equipped health care centre which is available round the clock.
The university also has a global library to assist the students in learning. The library is spread in across 10000 square feet of area and has around 48,000 printed books, monographs, research reports, law reports, periodicals, etc. For recreational activities of students, common rooms are present in every block. There are games like snooker, pool, table tennis, etc. Also projection screens are available for playing presentations and various shows.
The University is famous for its academic excellence and seeks to develop national and international connections for providing exposure to its students. It emphasizes in providing the best of education through global faculty, world-class facilities, and teaches its student's high ethical standards in both personal and professional behaviour. Students are taught to work in teams and with each other. As it is a global school, diversity is celebrated here.
ASHOKA UNIVERSITY, SONEPAT
A pioneer in providing education, Ashoka University emphasizes in providing and building foundation knowledge through education based on research. Established in the year 2014 it aims in providing world class education to its students and develops them into all round individuals so that they can face the challenges of the real easily. It is recognized by University Grants Commission. The University has around 1400 children from different parts of India and world and renowned faculty from different parts of world.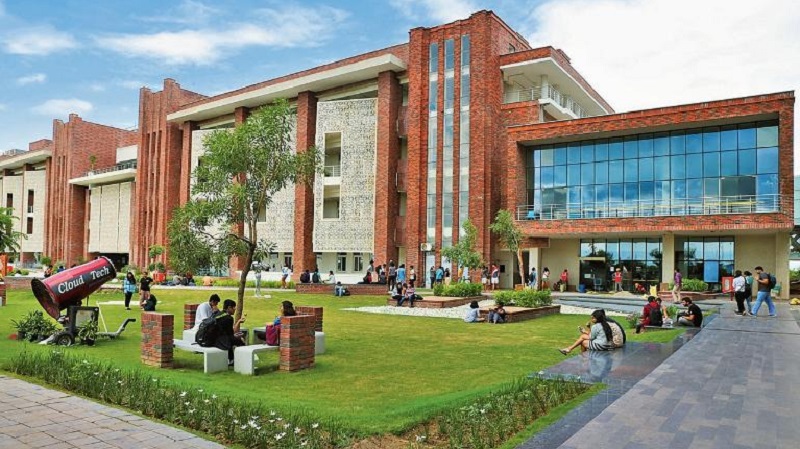 With an aim of exposing students to various perspectives in the class and outside it as well, Ashoka University offers its student a multidisciplinary undergraduate course. The duration of the course is three years and they are motivated to extend the studies for another year so that they can do research and in-depth knowledge of their major under the supervision and guidance of the professors. The students have an opportunity to take time to select the major till the mid of their second year of course. This will ensure that the decision has been made by the students after trying various possibilities, extra-curricular and co-curricular activities and discovering new interests which may change the course of their lives.
To attain a Bachelor's degree from this University, students must make sure that they pass courses that are divided in the three categories; foundation courses, major courses (which are inclusive of interdisciplinary majors) and co-curricular courses. Students can select major from out of 20 pure or interdisciplinary options. It's mandatory for students to select 7 foundation courses and two co-curricular courses.
The campus of the university is spread in the area of 25 acre in the Rajiv Gandhi Educational City in Sonepat, Haryana. It is designed by an American firm and is well versed with all present day facilities. The university offers various clubs and societies to its students so that students can pursue with their hobbies or even create new ones. The university has various societies like – The theatre society, Music society, The Big bake society, Debate society, Finance, Banking and Investment society, etc. It has clubs like poetry club, dance club, the gavel club, meditation club, etc.
The library is soul of every college and the one at Ashoka University makes the college campus more attractive and vibrant. There are both printed information and digitalised form of data. It has great collection of different books on liberal arts. The University provides hostel facilities to its students. Residence Life Programme of Ashoka University is unique and one of the first in India and aims in rejuvenating the experience of campus residence life. At the residence campus students have fully furnished air conditioned rooms. Other facilities include laundry, documentation centre, stationary shop, salon, gym, common room with T.V, reading areas, pantry, etc.
Along with academics, Ashoka University is also concerned to provide its students sports exposure. All students are divided in four houses- red, green, blue, yellow houses and inter-house matches in various games are organised in games like volleyball, chess, table tennis, Frisbee, cricket, football, tennis and athletics. The university also has an excellent sports complex which has swimming pool, basket ball and badminton courts, squash courts, 10 metre shooting range.
For taking admission, Ashoka University has its own test known as Ashoka Aptitude Test. It also accepts SAT from applicants. Other factors that Ashoka Univesity considers are record of secondary school, standardized tests, an essay and a personal interview.
The university came into being not very long but it has achieved great recognition among students and has become one of the dream universities for education.
KREA UNIVERSITY
KREA University is an outcome of a team of outstanding academicians, industrialists and intellectuals. This private university was established in the year 2018 for liberal arts and science. Located in Andhra Pradesh, India it is regulated under the Andhra Pradesh Private Universities (Establishment and Regulation) Act.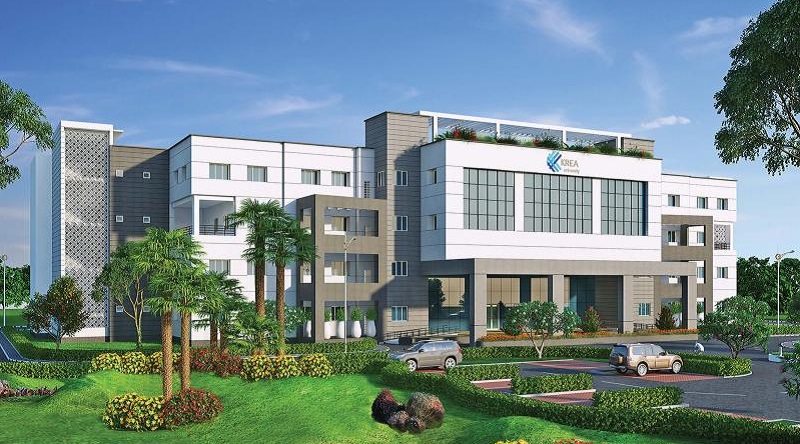 The university is an effort to enable students to become powerful and ethical leaders in this ever changing competitive world. The university follows the 'interwoven learning approach' which puts in together creativity and action, arts and science and similarly theory and practice. The same approach is reflected in their logo which has criss-cross blue and white strands.
Get Updated Review ( Voice Based Alumni Feeback)
Preparing students for this unpredictable world is the mission of the University. It is ensured by the university that the education that is being imparted in the students built such skills in them, which will make them successful in life.
There are two schools which are affiliated to the University – IFMR Graduate School of Business and School of Interwoven Arts and Sciences. The School of Interwoven Arts and Sciences offers distinctive undergraduate programmes in humanities, social science, literature, arts, and sciences. Three year duration undergraduate courses which are offered by the university are as:
B.A. (Hons.) in Economics, History, Social Sciences, Politics, Arts, Literature
B.Sc. (Hons) in Biological Sciences, Chemistry, Physics, Computer Science, Mathematics, Environmental Studies, Pschology.
IFMR Graduate School of Business which was known as Institute of Financial Management & Research formerly is one of the leading business schools of India which is accredited to this university and it offers courses like full-time and Executive MBA Programmes, full-time PH.D programmes, a certificate program in Data science, and other management development programmes.
Thirteen major disciplines and fourteen minors are offered to the students which are divided between different divisions of Humanities and Social Sciences, Division of Literature and Arts and Division of Sciences. These are taught by highly experienced and distinguished faculty which are from India and abroad both. The faculty are experts in their fields and through the guidance of these teachers will excel in every arena of career.
The university focuses on having a class with brightest minds. For admissions to this renowned college the applicant should be in class 12th or equivalent or have passed class 12th. Applicants get admissions on merit but they may also mention the scores of SAT (Scholastic Aptitude Test) or ACT (American College Test).
KREA Campus is a home to students and teachers from different parts of world and this fact makes it a dynamic place to live in. Spread in an area of 40 acres the university campus has all modernized and necessary facilities. The campus is Wi-Fi enabled. The classrooms are large and air-conditioned. Residential facilities available to students include three towers which are air conditioned; have twin-sharing bedrooms, lounges for recreation of students and all other basic facilities.
The campus consists of an open-air theatre, a fully equipped gym which is spread in an area of 2000 sq. Feet. Medical facilities are available for 24 hours in the campus. Campus also has a salon and a convenience store.
Students also enjoy various sports like badminton, basketball, futsal, football, cricket, table tennis. The dining facilities are also very good here. The dining hall has a seating capacity of around of 400 students. Library has a huge collection of around 3,00,000 books on subjects like management, social sciences, literature and many more. You may also access to various e-journals through online mode.
Holistic approach of education is followed at the KREA University and values such as ethics, excellence, inclusivity and accountability are the core principles of the university.
SHIV NADAR UNIVERSITY
A multidisciplinary and research focused university, Shiv Nadar University was established in the year 2011. This comprehensive university is approved by All India Council for Technical Education (AICTE) and recognized by University Grants Commission (UGC). Spread over an area of 286 acres, the university is located at Dadri, Uttar Pradesh, India. The university is known for its excellence in teaching and research and aims to be recognized internationally.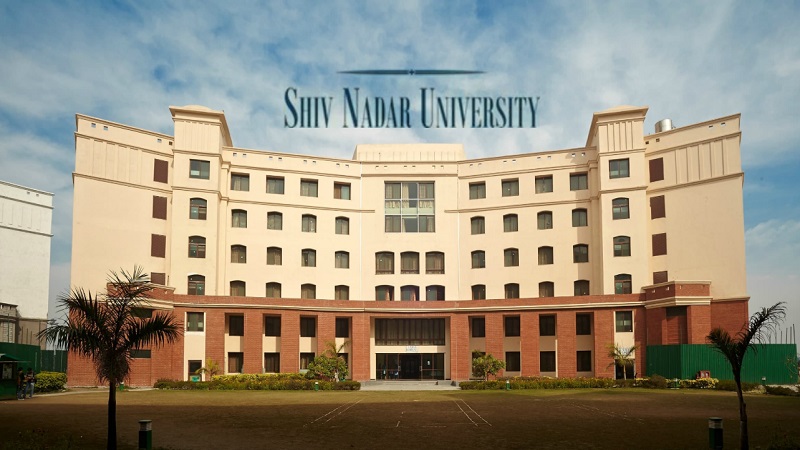 The university offers various courses at undergraduate level, post graduate level and Ph.D. level to its students. It also offers many diploma and certification programs in different subjects like humanities, management, science, and research. Courses that are offered include B.Tech, B.A., B.Sc., BMS, M.A., M.Sc., M.Tech, MBA, I-Global MBA, MFA, Ph.D.
Shiv Nadar University has five schools which are affiliated to it. These schools through their innovative ideas and world class facilities provide best education to students. The following listed schools are under the university:
School of Engineering (SOE)
School of Extended Education and Professional Development (SoEEPD)
School of Humanities and Social Sciences (SoHSS)
School of Natural Sciences (SoNS)
School of Management and Entrepreneurship (SME)
All these schools always target to impart the best skills, values and education to the students in their respective field of education.
Admission to the university requires set standards and regulations. University has Shiv Nadar University Scholastic Aptitude Test (SNUSAT) and Academic Proficiency Test (APT) for aspirants who want admission here. For all undergraduate courses which are for three years a student shall has passed 12th grade, and then only he is eligible for entrance examination. For getting admission into post graduate course a discipline shall be a graduate with a minimum of 55% marks.
Shiv Nadar University believes in providing immersive learning to its students. The campus of the university provides a tranquil environment to its students where self-learning and self-discovery can be achieved. Situated in the outskirts of Delhi, the university provides a fully residential campus. It has around 6 academic blocks, 154 laboratories and studios, 9 hostels for students and 2 dining facilities, 15 sports courts and 2 gymnasiums space. University provides hostel facilities to most of its students. Students have option of single-seated rooms and double-seated rooms. Mess facility is also available to the students.
Shiv Nadar University possesses most well equipped and rich library in India. It has LAN and Wi-Fi facilities which are available for usage of students and teachers. There is a huge collection of physical textbooks, journals, reference books, and other study materials.
The university campus also has a health care centre which is open for students of free of cost. 24-hour ambulance facility is also present in case of any unfortunate happening.
The aim of the university as stated is "to create an enduring, research-led, inter-disciplinary university". At 3rd FICCI Higher Education Excellence Awards, 2016 the university was recognized as "University of the year (category- in existence for less than 10 years)".
FLAME UNIVERSITY
Flame University is a private university which was established under the Flame University Act, 2014, Government of Maharashtra. The university is recognized by the University Grants Commission. It encourages the students to think beyond the traditional and conventional system of education and also promotes co-curricular activities.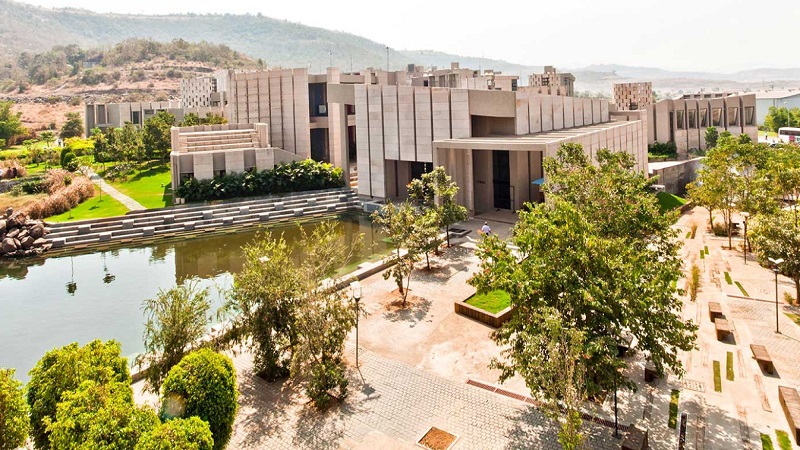 The university offers various undergraduate courses like B.A, B.A. (Hons), B.Sc., B.Sc. (Hons), BBA, BBA (Communications Management) and also some postgraduate MBA courses. The university has four schools accredited to it. Each school has such faculty and modern facilities which guide the students to become successful persons. These are namely:
Flame School of Liberal Education
Undergraduate courses like B.A, B.A. (Hons), B.Sc., B.Sc. (Hons) in Humanities, social sciences, economics, physical and natural sciences are offered by this school. It also offers various courses in subjects like history, philosophy, art, mathematics, political science, and religion.
The school offers its students BBA and MBA Courses. These courses develop such skills and knowledge in the students that help them in leading big organisations.
Flame School of Communication
The school nurtures and promotes such independent thinking among students that they turn to be good communicators and managers. The school offers courses BA, BBA and BBA (Communications Management) and MBA (communication management).
Flame School of Fine & Performing Arts
The school offers undergraduate courses in dance, music, theatre, etc.
You can apply through the Online Application Process for admissions into this university. Mandatory information such as entrance test scores, personal contact details, educational qualifications, work experience, if any and achievements and awards are required to be submitted to the authorities. Students shall first register themselves on the official application portal before they apply for admissions.
The faculty comes from most well known national and international institutions. The teachers are very capable and they provide the best academic knowledge and practical life experience to the students.
Campus of the university is built on 60 acres of space. The university has a very live, modern and eco-friendly campus. The campus consists of performing arts studio, visual arts studio, sculpture studio, laboratories for biology, physics and chemistry, amphi-theatres etc. Other facilities include cafes, guesthouses, student hostels, internet connectivity, stores, photocopying space, ambulance, and shuttle bus service. Equal importance to sports is given and it is mandatory for students to have a sport for themselves. Options available include cricket, football, swimming, gymnasium, golf, tennis, basketball, volleyball, badminton, billiards, table tennis, and chess.
These are the distinctive features of all the above universities. All these universities are best and depending upon the wish list of students, they can choose which can be good for them. A good college and universities shape the career and future life so students and so it shall chosen after looking into various aspects.