Topic We Cover: How to do College Comparison While Taking Admission
1. COLLEGE WEBSITE AND BROCHURES
2. STUDENTS STUDYING IN THE COLLEGE
3. EX-STUDENTS
4. RANKING
5. GRADUATION RATE
6. CURRICULUM
7. STUDENT-FACULTY RATIO
8. COLLEGE LOCATION
9. CAMPUS SIZE
10. CAMPUS SAFETY
11. FACULTY
12. HOSTEL OPTIONS
13. FEE STRUCTURE
14. CAREER OPPORTUNITIES
15. DEVELOPING LEADERSHIP QUALITIES
16. EXTRA-CURRICULAR ACTIVITIES
Thinking about taking Admission to a College?? Is bewilderment about colleges surrounding you?
How to decide which college is better and which is not good enough? How to do college comparison while taking admission? These are quite common questions that every student who seeks admission into college has in his mind. Students require comparing colleges and then taking admission into the most suitable one.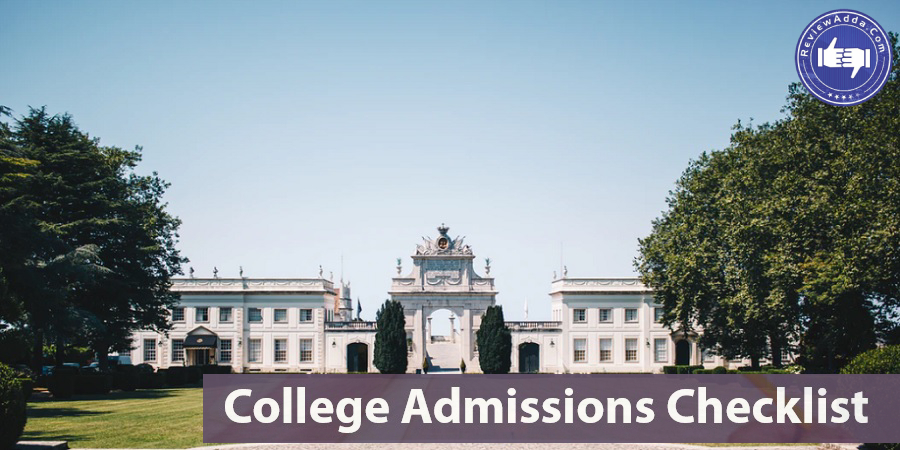 Many college aspirants must have compiled a List of Potential Colleges that may be good for various reasons. But what are these factors that should be researched and compared before Short-Listing a College? It's really necessary to examine all those aspects that matter to you. Options such as courses offered by the college, location of the college, scholarship that it gives to the students, social activities, sports options, clubs and the activities related, dorm, etc are some of the few factors that shall be examined by the students before deciding the college.
Before considering various other factors the most important one is to know about the college. Students shall first gather information about the college and then only evaluate other factors that are important for selecting the college. There are various methods by which students can gather information about the colleges. Let's discuss them.
COLLEGE WEBSITE AND BROCHURES
Students can visit college websites or even study the college brochures and can get an adequate amount of information about many things from there. You can get a fairly accurate picture of the academic offerings of the college, Admission Process, admission requirements, and other things related to college.
STUDENTS STUDYING IN THE COLLEGE
Students who are studying currently in college can give you the best information about the college. You can talk to these students when you plan to visit the college campus. They would be able to tell you about the advantages and also the disadvantages of Studying in College.
EX-STUDENTS
You can also get to know about how it's like to study in a specific college from the students who have passed out from it. The ex-students can also guide you about the college and that information can be a deciding factor in the Selection of College.
Once you are enlightened about a particular college and you shortlist in the colleges of your choice then, you should compare it with other colleges and chose the best option. The following are those factors which shall be taken in view when a comparison between various colleges is done:
RANKING
The ranking and reputation of a college are very important. Students always want to graduate from such a college who enjoys a great reputation and ranking. Without knowing about the ranking of a college it is pretty tough to choose from the various colleges, public and Private Universities, institutions, etc. Colleges with strong reputations and ranking are always preferred by students.
But it is also a fact that the ranking of a college will affect the decision of taking admission into it or not to a certain extent. Your interest, personality, and career goals also play a decisive role.
GRADUATION RATE
The ultimate aim of students to Take Admission into Colleges is that they want to achieve a degree. So while doing a comparison between various colleges students shall always prefer such colleges whose graduation rate is much higher. Some colleges are more successful in graduating their students and some have less success rate as the number of drop out students or failure in graduation is much higher. Therefore, before you decide in which college you are going to spend your next three/four years you should be sure that the college has a good graduation rate because getting admission to such a college where you are unlikely to succeed is of no use.
Get Updated Review ( Voice Based Alumni Feeback)
CURRICULUM
As you are heading towards choosing an appropriate college for yourself by doing a comparison between various options one of the factors that shall be examined is the curriculum offered by the college. Go through the College Brochures and catalogs and study the courses which are offered by it. Find out the college which offers the course in which you are interested or such a college whose first-year curriculum is strong and develops a foundation for the student which would help him in transforming into a responsible and devoted person towards studies.
STUDENT-FACULTY RATIO
While Comparing Colleges for Admission one figure that is important to consider is the student-faculty ratio. Low the student-faculty ratio is the better it is as it may guarantee one-to-one attention of the teachers but a high student-faculty ratio does not mean that the students shall be neglected by the professors. This ratio shall be considered roughly just to have an idea about the classroom size. Classroom size will vary from college to college and so will vary the attentiveness of the professors. It is you who will have to figure out which college will be best suitable for you and which not. You can select by considering points like classroom size, or according to private college or public, or irrespective of class size how is the relation of teachers with the students, etc.
COLLEGE LOCATION
The location of the college also matters to a certain extent. While selecting the college always consider the distance between your college and home. When the college is within the same city calculate what will be your daily travelling time and will it be possible for you to give that much amount of time just to reach the college and vice-versa. What will be the expenses that will be involved in daily travelling? These may look very petite matters but when occurring regularly these do affect the college selection.
And if the college in which you want to Take Admission is in some other part of the country and you are planning to relocate there then also you should have various points in your mind. How far is the college situated from different cities? How often would you be able to visit your home and the expenses involved in it? Try and analyze all the possible things that are related to the location before you make your choice.
CAMPUS SIZE
Students generally while making Comparisons between different colleges and Universities always discuss this point. The size of the campus and the facilities provided in the college affect the student's choice. The campus size should be large and shall have all the state-of-art amenities. Facilities like a fully equipped library, proper sports area, auditoriums, conference halls, laboratories, ATMs, good cafeteria, WI-FI access, medical facilities, ventilated and spacious classrooms, etc are some of the facilities that students want in their college.
The amenities that a college provides to its students are important as this helps the student in moulding himself to the best of him. The campus shall be such that it makes the student comfortable and provides all the necessary facilities to him.
CAMPUS SAFETY
How safe are you in the premises of college and its campus? This question always ponders students while they compare different colleges. This is a very relevant aspect while you decide a college for yourself. The safety of the students shall be the priority. Often colleges are safe to study and stay in but still some colleges have minor crime rates.
So when you visit the college campus before finalizing any decision, enquire about the campus crime. Are there any incidents reported relating to crime. If such happening existed, how the college did handle them. Every college has a different and its policy to deal with the crime that occurs. A safety perspective shall be given preference and be evaluated before joining a college.
FACULTY
The faculty of a college is its indispensable part. They are imperative as they build up the image of the college among the students. The college whose teachers and professors are experienced, qualified and understanding is preferred above all colleges. The professors who are highly educated and hold immense experience will be able to impart quality education in students as well. Also, the faculty shall be friendly and able to help the students whenever they require it.
Having being taught from good and best professors which shape the career of students positively is always better as then the students have better chances of succeeding in life.
HOSTEL OPTIONS
For outstation students, housing options are very important. They would prioritize that college which provides good housing facilities. Every student wants to have a good living space and so they see whether the college provides hostel options or not.
Students select the hostels according to many criteria like whether the environment of the hostel will suit them or not, what are the terms and conditions of the college hostel, whether the dorms are co-ed or same-sex, how many inmates will be there with them in rooms, are the bathrooms attached with the rooms or they would be common and many other such conditions. So students evaluate all these terms and whichever college hostel they find most suitable they may go for that college.
Different students have different perspectives on selecting hostel facilities. Sometimes some colleges don't have hostel facilities and it doesn't affect the outstation students as they adjust to other options like PGs and other rental properties.
FEE STRUCTURE
While comparing colleges for admission their fee structures shall also be kept in mind. No matter how good a college is, it is worthless for you if you cannot afford to study in it. Normally it happens that the fee structure of private colleges is comparatively higher than the fee structure of government colleges. So students according to the financial conditions and their pockets should select a college in which they can take admission.
CAREER OPPORTUNITIES
Students attend college to attain a degree and excel in their careers. And if the college provides various opportunities through which students can receive help in making their career then such a college is always preferred amongst students. A college is considered by students if it provides chances like arranging job fairs for students, or on-campus placements, resume development sessions, help students by arranging mock interviews, provide students with academic advice, give them opportunities for developing networking or internships. All these things develop the student as a whole and prove to be supportive of the student's career.
DEVELOPING LEADERSHIP QUALITIES
Students imbibe leadership qualities from their schools and colleges. Strong leadership quality is one of those parameters which is required in every individual who wants to succeed in this competitive world. These leadership qualities will be learned from college. So while comparing different college's students shall see which college emphasis the concept of leadership qualities. Which college offers you with leadership workshops, and various other activities through which students can develop the leadership qualities? Opting that college will be a much better option.
EXTRA-CURRICULAR ACTIVITIES
The colleges together with academics shall focus on other extra-curricular activities for the overall development of students. These activities can be associated with social services, clubs, recreational sports activities, volunteer group activities, etc. Students want that their college should have all such extra-curricular activities that will prove to be recreational for them and through them students can carry on with their hobbies and interests or even they can create and develop new hobbies which can be followed lifelong.
These are some of the points which students should keep in their mind while comparing and deciding between various colleges as the selection of a college, an institution, and University all is very important. It becomes tough for students and their parents for selecting the colleges from so many available options, but with keeping all the above-discussed points, this decision can become a little easier.
College days help you in transforming into the person that you will be throughout life and you are the one who has to spend the next three to four years of your life in the college and so the ultimate decision shall rest on only you and therefore, students shall take this decision with great care and research.