Topic We Cover: Top Coaching Institutes for Bank PO
1. CAREER LAUNCHER
2. MAHENDRA'S
3. INSTITUTE OF BANKING TRAINING
4. CAREER POWER
5. PARAMOUNT COACHING CENTRE
6. BSC ACADEMY
7. K.D. CAMPUS
8. EXCEL SSC COACHING
9. IRISE ACADEMY
10. MOTHER'S EDUCATION HUB
The Banking Sector is considered as one of the Fastest Growing Sectors of the Indian economy. The present government is emphasizing in providing all the banking facilities and banking advantages to every village and town of India. And for this to happen, more and more banks are being inaugurated in every part of the country. More manpower will also be required to cater to the need of this rapidly growing industry.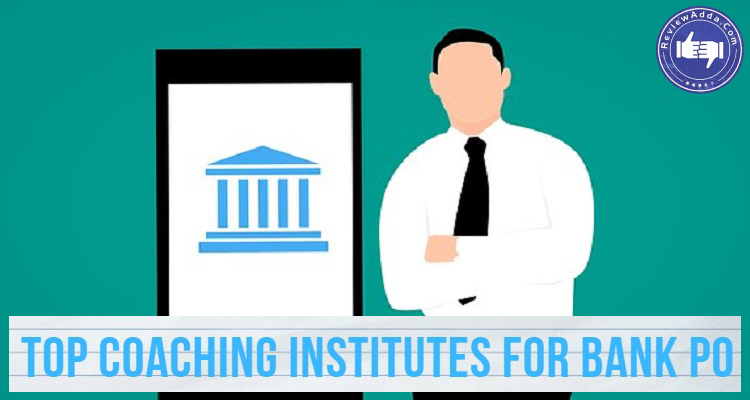 One such important rank of banking is Bank Probationary Officer (Bank PO). It is a managerial position in the bank and after being on training for 1-2 years a candidate is designated to the post of Assistant Manager (AM) or Deputy Manager (DM). Lakhs of students try to get this position in banks. You need to clear Bank PO examinations for this post. Students then require a good Coaching Institute for Bank PO which will guide the student and make a roadmap for him/her.
Here is a list of Top Coaching Institutes for Bank PO which can help students in the preparation of their examination:
1. CAREER LAUNCHER
Career Launcher is highly famous amongst the students as it is considered one of the topmost coaching institutes for examinations of Bank PO. Having a wide reach throughout the major cities of the country, it has taught around 50000+ students in the past 20 years. It has branches in cities like Allahabad, Bangalore, Chennai, Delhi, Kolkata, Mumbai, etc.
It also provides coaching for other courses like CAT, CLAT, GATE, Banking, etc. The faculty of the institute is well experienced and they have professors who are IIM and IIT alumni. Career Launcher provides its own notes to its students which prove to be very helpful to them. These notes are in high demand as around 0.59 million copies of these notes have been already sold out.
The mock test series, here at Career Launcher is one of the most efficient ones and has been proved to be extremely beneficial to the students. The Institute has a well-maintained infrastructure.
2. MAHENDRA'S
Mahendra's started in the year 1994 and today it is counted in one of the Top Institutions for Bank PO Coaching. The tag line of the institute "Your success is our Success" makes the mission of the institution clear and transparent. The institution focuses on providing a quality education that is not confined only to the classroom but beyond it.
It is spread all throughout the country and has 161 branches in major cities like Allahabad, Chandigarh, Bangalore, Delhi, Mumbai, etc. It gives coaching for SBI PO, IBPS PO, IBPS Clerk, IBPS RRB, and Bank PO. Mahendra's is a professional body and provides a huge range of courses for students so that they are able to prepare well. The institute also focuses on overall personality development of the student.
The institution provides smart class facility to its students to increase visual learning through digitalized classrooms. It emphasizes on short cut technique based coaching. It provides its own study material which is available in Hindi and English both. The teachers have great expertise in their particular subjects.
The institution also provides batch rejoining and transfer facility to its students and also conducts weekend batches for those students who are working.
3. INSTITUTE OF BANKING TRAINING
Institute of Banking Training Institute Private Limited is a reputed coaching institute for banking related entrance exams. IBT was incorporated in the year 2009 in Jalandhar (Punjab) and since then it has being preparing students for various competitive exams like Bank P.O/Clerk, SSC, CMAT, Railways, etc.
IBT now has 100+ branches all over India in cities like Ahmedabad, Bhopal, Indore, Delhi, Mumbai, Chennai, Vellore, etc. The institution is managed by professionals who are from prestigious banks and management institutions and they have themselves experienced these examinations and therefore, will be able to guide and motivate students in a correct manner.
The study material provided by them is of the best quality and their test series is ranked as No. 1. The faculty members are highly qualified and experienced. The institute is famously known for its commitment till its students succeed.
Get Updated Review ( Voice Based Alumni Feeback)
4. CAREER POWER
For clearing an examination such as Bank PO a student requires extensive preparation, proper strategy and exhaustive study material. Career Power fulfils all these needs of students by understanding what actually is required by the student and delivering it as well.
Since 2010 Career Power is preparing students for Bank examinations by providing them quality education and strategized process. The institute has 50+ centers in India spread over in cities like Agra, Delhi- NCR, Lucknow, Jaipur, Bareilly, Kanpur, etc. Coaching is provided for competitive examinations like for IBPS PO, SBI PO, IBPS Clerk, SBI Clerk, etc.
Faculty here is very dedicated, qualified and pay lot of attention towards student's growth. The study material is also very good and proves to be of great help for the student. The mock tests and various other test series create a sense of competition among the students and hence they learn more. It is a kind of one stop solution for all the banking related examinations.
5. PARAMOUNT COACHING CENTRE
Paramount Coaching Centre is one of the top coaching institutes for bank PO. The institute was founded in the year 2006 by Mr. Rajiv Soumitra. Its head office is situated in Mukherjee Nagar, New Delhi and also has other branches in major cities of India like in Ghaziabad, Hisar, Lucknow, Varanasi, Noida, etc.
The vision of the institution is to provide quality education, such learning techniques and tips to students that they able to crack competitive examinations like Bank PO, UPSC, CTET, CDS, etc. They provide well structured study material to its students, conduct test series and also give solved papers to the students.
The teachers here are proficient in their job and the methodology used is such that students are thorough with every concept.
The institute provides courses according to the needs of its students. They have different courses such as Fast Track Classes, regular batches, and weekend classes.
6. BSC ACADEMY
BSC Academy and Banking Service Chronicles both have become a known name among students and that's why this academy stands in the list of top coaching institutes for Bank PO. The journey to help students started in October 1993 by the issue of magazine Banking Services chronicle and after that the academy and magazine both have never looked back and constantly moving forward to guide and educate students who are standing confused on the pathways of their career.
BSC Institute is among the first institutes to provide concepts and techniques for all types of questions asked. It also provides its students with short cut methods for solving problems in Mathematics and Reasoning, etc. Students are given 200 hours of intensive classroom training.
20 booklets of study material are provided to help them prepare for different competitive examinations. Weekly tests and full- length mock tests are conducted which provides students a lot of practice. Free monthly magazine, Banking Services Chronicles is provided to its students and that makes them updated in GK and Current Affairs. Special classes are also taken for clearing the doubts of students. And correspondence classes are also given for those who are working and cannot attend classes on a regular basis.
7. K.D. CAMPUS
K.D. Campus was founded in the memory of Late K.D. Singh who is the father of Ms. Neetu Singh, Founder, and Director of KD Campus. It is a pioneer in providing coaching for various competitive examinations like SSC, Bank PO, IBPS, etc. It is one of the top coaching institutes for Bank PO and always tries to complete all the demands and requirements of its students. The institute has various branches spread in all parts of the country like Delhi, Patna, Varanasi, Lucknow, Jaipur, etc.
The teachers at KD Campus are well-qualified and have immense experience in their subjects. They try to impart such knowledge and education that the overall development of a child can happen. The study material provided by the institute is impeccable and detailed. They also provide extensive online test series to the students which prove to be really helpful.
KD Campus offers free special classes for mathematics and English. This aids the students in having a grip over these subjects. For achieving more results in limited time, teachers here teach students new and innovative short tricks. Institute also offers free demo classes for the students who want to join this premier institute, so that they can get an insight into the teaching process.
8. EXCEL SSC COACHING
A unit of Excell SSC and IIT classes, Excel SSC coaching is a renowned name for helping students prepare for government jobs like Bank P.O and Clerk, Railways, SSC, etc. It was established in the year 2007 and has spread its leg in various cities of India like Delhi, Aligarh, Bhubaneshwar, Sahibganj, Etawah, etc.
The students experience unmatched exposure to teaching and education here. The institute has proven itself by the results it has delivered in the previous years. The institute provides opportunities to learn some quick and swift tips and tricks which help students in solving the problems fast and accurately.
The institute focus on the quality of education they are imparting to the students and not on quantity and as a result, they keep the batch size limited so as individual attention can be given. The fee structure is very low and also the discount is provided for bright students. The institute also provides course material to its students. Faculty here focuses on overall grooming of students.
9. IRISE ACADEMY
iRise Academy is one of the Top coaching institutes for Bank PO and other competitive exams in South India. The motto of the institute is "Excellent Quality in Coaching". They believe in providing the best quality of education that this is why it has become a well-known name for the coaching of SSC and banking in southern India.
It provides coaching for courses like SSC CGL, SBI PO, IBPS Clerk, IBPS PO, Bank PO, etc. It has various centers all over India in cities such as Hyderabad, Warangal, Jaipur, and Visakhapatnam, etc.
The institute has one of the best faculty members of the state and the study material which is provided by them is of the supreme quality. The study material provides a lot of practice to the students.
The founders of the institute are very passionate persons and this ambition of the founders can be seen in the way the students are taught in the institution. Moreover, students are often seeing getting education in the competitive environment of the institute and often clearing the doubts with the help of teachers and other fellow students. It is a unique destination for preparation of Bank PO and other examinations.
10. MOTHER'S EDUCATION HUB
It is one of the Leading Educational Institutions to provide coaching for Bank PO, SSC, RAS, and other government competitive examinations. 'Together we can do what not??' a philosophy that is the mantra of success for Mother's Education Hub. It has excelled in the field of providing education and within a short span of 8 years, it has become one of the top coaching institutes for Bank PO.
It has around 13 branches in Delhi- NCR and Rajasthan. The study material provided by the institute is distinguished and the test series is unmatched. The faculty here is highly competent and they all are led by the founding members Mr. Rajesh Nehra and Mr. Pawan Rao. The teachers keep motivating and helping students in all possible way that they can do for a positive outcome from a child.
Bank Examination is one of the most desired and coveted examinations amongst students. For students who want a Prestigious Government Job, stability in career and good income, these exams are one of the most sought after career choice.
So if you want to make through these tough examination, you need a good and proper institute which can drive your career in the correct path. The above list of institutions can be helpful to you from where you can choose an institution which can play a guiding role in your career.