Scope in Banking Sector in India
A bank is defined as the financial institution that accepts deposits from the public and creates credit and highly regulated in most of the countries due to their importance in the financial system and influence on national economies. Banca Monte dei Paschi di Siena (retail) and Berenberg Bank (merchant) are the 2 oldest existing banks in the history of banking. The Bank of England was the 1st to begin the permanent issue of banknotes in 1695. Activities of banks can be divided into 5: Retail Banking (deals directly with individuals and small businesses, Business (Provide services to mid-market business), Corporate (directed at large business entities), private (provide wealth management services to high-net-worth individuals and families) and investment (financial markets related activities). In the field of commerce and accounts, banking is one of the niche careers to pursue that is expanding rapidly. India has 93 commercial and 27 public sector banks out of which 19 are nationalized and 6 are SBI and its associate banks, and rest two are IDBI Bank and Bharatiya Mahila Bank, which are categorized as other public sector banks.

Scope of banking sector: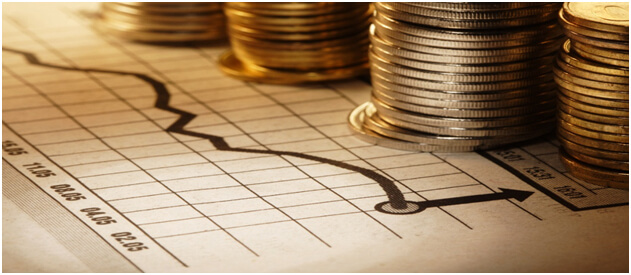 The banking sector is considered as the backbone of Indian economy and offers various career opportunities to students from all streams: science, commerce, and humanities. You need to good in analyzing numbers with strong mathematics so that you can interpret and analyze numerical data. It is one of the lucrative careers especially for the people who are looking job in government sector. The sector is in the huge need for manpower as Government of India is taking banking to remote areas also by opening new branches. It is also considered one of the socially respectable and secure job. In India, there are multiple examinations for bank jobs conducted by IBPS, State Bank of India and Reserve Bank of India (twice in a year). To clear these bank examinations you need to be proficient in Reasoning, Aptitude, General knowledge, General English and Arithmetic topic. Communication and interaction with customers is most important in this field and hence gives you an exposure to different types of people with varied needs and lifestyles and enhances your confidence level as well in the long run.

Minimum educational qualification required for banking sector:
Graduation in any discipline with knowledge of 1 local language.
At least a certificate/diploma in computer operations/language from an institute.
Age limit is 20-28 years (+5 for SC/ST, +3 for OBC, +10 for disabled).
Job prospects of banking sector:
Bank Probationary Officer
Financial Analyst
Account Manager
Specialist IT Officer
Marketing Officer (SO)
Law Officer (SO)
Rajbhasha Adhikari
Agricultural Field Officer
IBPS (Institute of Banking Personnel Selection)
Institute of Banking Personnel Selection is an autonomous agency in India and started its operation in 1975 as Personnel Selection Services (PSS). It is registered under the Societies Registration Act, 1860 and also a Public Trust under the Bombay Public Trust Act, 1950. The Governing Board consists of nominees from reserve Bank of India, Ministry of Finance Government of India, National Institute of Bank management, representatives of Public Sector Banks, Insurance sector, and academics. They offer services in 4 areas: Recruitment Projects, Promotion Projects, Admission Tests & Certification Exam Projects and Assessment Centres & Group Dynamics Related Personality Assessments, (including Group Exercises & Interviews). In 2011, IBPS announced a Common Written Examination (CWE) for the recruitment of officers and clerks in Indian banks and now the CWE test of IBPS is mandatory for anyone who seeks an employment in 29 sector and regional rural banks in India. It also offers human resource services to LIC, insurance companies, NABARD, IDBI, public sector undertakings and government departments. It is one of the best personnel selection test conducting agency in India.
Difference between Clerk, Probation Officer (PO) and Specialist Officer (SO)
IBPS Clerk: An employee who conducts general office tasks that are present in all the departments. They generally have to maintain the record filing, staffing service counters, screening specialists, and other regulatory tasks. Minimum age to appear in IBPS clerical examination is 20 years where applicants are trained on the job and gets and opportunity of sustainable learning in Banking, Finance, management, and other areas on his choice. It is one of the easiest jobs where you can enjoy the facilities provided by the government pensions after retirement, job security, allowances and low-interest loans.
IBPS Probationary Officer: It is the higher grade than a clerk, where you starts as a trainee officer in the Junior Management Grade Service (JMGS) of the bank and can rise to the highest grades later on. PO is appointed for 2 years training probation period as an Assistant Manager in the bank to handle cash management, payments, reports, professional link building, customer service/relationship, document and account verification, etc. The selection process for PO post is completed in 2 steps: Common Written Examination and Interview of shortlisted Candidates.
IBPS Specialist Officer: SO mainly works in the back of the offices where they deal with the technical and human resources of the bank. To apply for this post you have to complete PG course at least in any specialized technical field. IBPS SO examination is held once in a year. Due to the advancement in technology, there is a need of specialized manpower (SO) in banking system who can handle modern technology banking products and services smoothly to increase the business of bank efficiently.