Topic We Cover: Careers could be perfect for Maths lovers
1. Career Paths for Math-Lovers
Auditor
Mathematician
Data or Research Analyst
Computer Programmer
Medical Scientist
Financial Analyst
Statistician
Actuary
Economist
Software Developer
Data Scientist
Computer and Information Research Scientists
Postsecondary Teachers
Operations Research Analyst
Data Analyst/ Business Analyst/ Big Data Analyst
Market Researcher
Psychometrician
2. What skills are developed by studying Mathematics?
3. How to become a Mathematician?
4. Universities and Institutes offer Mathematics
5. In Conclusion
For those who have a head for figures, pursuing a job related to mathematics is a choice that can add up to a rewarding and lucrative career. To solve business problems whether they are using math or make investments to help an individual that will fund their retirement nest egg, Students Who Love Math can use their degrees in several ways after graduation.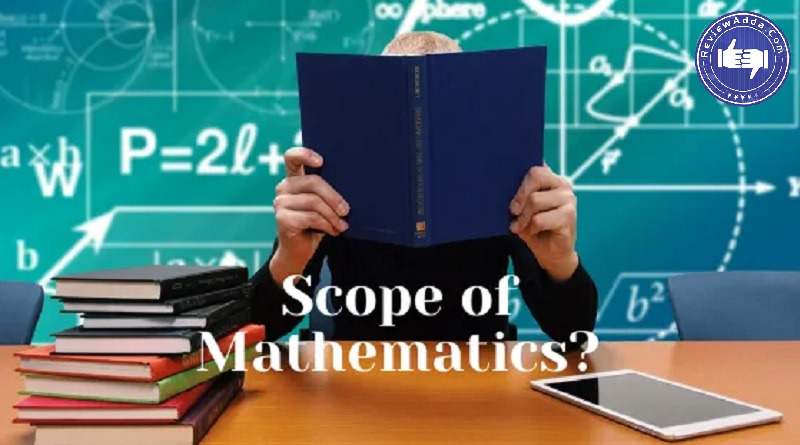 Mathematics is applicable to nearly every industry today, from technology and science to retail, business, healthcare, and more. Math majors diverge into Two Distinct Career Paths: While in academia some may work as math researchers, others work in diverse industry roles.
Based on your interests industry roles differ greatly and the opportunities are endless. People with an Advanced Degree in Mathematics and an interest in technology may work as software developers, computer programmers, or data scientists, for example. Others with interest in the business may take jobs working as financial analysts or auditors, or work as medical scientists if they're pursuing a career in the healthcare industry. Here we give information about several Mathematics Careers, including what these jobs entail, their earning potential and growth, and the skills required to be successful. A few careers that are in-demand that will allow you to earn well and spend time with numbers at the same time.
So let's have a look at some rewarding careers for those who love mathematics and numbers.
Career Paths for Math-Lovers
Auditor
Auditors examine and prepare financial records while checking for their accuracy, then explaining their findings to key stakeholders. Internal auditors check for mismanagement of an organization's funds and identify ways to improve processes for eliminating waste and fraud. External auditors are employed by an outside organization to perform the same tasks, while Information Technology auditors review controls for their organizations' computer systems.
Mathematician
Computers, Cellphones, Satellites, and the Internet – Each of them have mathematics and mathematicians behind it. Mathematicians, who through their number crunching and Analytical Reasoning and critical thinking abilities have made an infinite number of advancements in the modern world possible. So, to follow in their footsteps, why not put your mathematical skills to use?
Mathematicians are experts in mathematical theories and algorithms. Theoretical Mathematicians are concerned with critiquing previous principles and developing new theories. On the other hand, Applied Mathematicians, use the same techniques and theories to solve practical problems in various domains such as Astronomy, Business, Climate Study, Defense, Robotics, Biology, Finance, and Genetics, etc.
To find solutions to business problems, Mathematicians use their analysis of facts and figures. This position requires developing statistical models that are used to Interpreting Mathematical Information, to analyze data, to make business decisions and writing reports that explain calculations and how conclusions were reached. In addition, it's essential for these professionals to keep up with the latest mathematical research, so they attend trade conferences, read professional journals, and discuss industry trends with colleagues.
Education requirements
Master's degree. However, Bachelor's graduates may be able to get employment in some cases.
Data or Research Analyst
Data analysts use Advanced Mathematical and analytical methods to help businesses investigate complex issues, identify and address inefficiencies, and make strategic, data-driven business decisions. To interpret data sets they frequently use statistical tools and prepare reports that effectively communicate business trends, patterns, and predictions.
Computer Programmer
Computer Programmers write and test code computer application and software program code. These professionals update and expand existing programs, check programs for errors and fix faulty lines of code. Computer programmers are well-versed in a variety of computer languages, including C++ and Java, and jobs require a background in a variety of math topics.
Medical Scientist
Medical scientists form hypotheses and develop experiments, often using clinical trials and other investigative methods to research their findings. A medical scientist who performs cancer research may experiment with a combination of drugs that could slow cancer's progress, for example. Medical Scientists must have a strong background in life sciences, physical sciences, and math.
Financial Analyst
When companies and individuals need to make investment decisions, they factor in the Expertise of Financial Analysts. These professionals are charged with being knowledgeable about trends in the markets and the performance potential of different kinds of investments in order to help their clients make sound choices. The specific job duties of this profession include making recommendations about financial portfolios, studying financial statements, and writing reports for clients about the status of their accounts.
Financial analysts appraise Investment Opportunities in pension funds, banks, mutual funds, insurance companies, securities firms, and other businesses. They're responsible for evaluating historical and current financial data, studying economic and business trends, and meeting with company officials to gain better insight into the company's prospects. There are several types of financial analysts, including portfolio managers, fund managers, rating analysts, and risk analysts.
Education requirements
Bachelor's degree. Advanced positions may require a master's degree.
Statistician
Statisticians work in a variety of fields—including engineering, business, and the sciences—and apply and develop new techniques and Mathematical Theories to solve problems. These professionals design surveys, experiments, and opinion polls to collect data, then interpret the data and report conclusions. Statisticians may work alongside material scientists, chemists, or chemical engineers to analyze the effectiveness of new drugs, for example.
Virat Kohli is now India's third-most successful Test captain behind M.S Dhoni and Sourav Ganguly. How do you think we have reached such a conclusion? It was after analyzing and interpreting the data from all their test matches. Such analyses are done by experts and their conclusions are presented in the form of pie charts, bar graphs, tables, etc.
Statisticians are employed in several areas like crime, Population Statistics, business, healthcare, ecology, accidents, and insurance, politics, agriculture, etc. Their main job role is the interpretation and analysis of data, and in some cases where data collection is needed; they may even be a part of the collection of data and questionnaire design.
These professionals use statistical analyses to solve business, science, and Engineering Problems, among others. Their duties include developing statistical theories in response to a business challenge; evaluating the appropriate data points to consider; creating experiments, polls, and surveys to gather information; and analyzing data and coming to conclusions. In addition, statisticians create reports that explain their research processes and the conclusions they made.
Education requirements
Master's degree in most cases. Research positions require a Ph.D., while some entry-level applicants can get hired with a bachelor's degree.
Actuary
Actuaries analyze the financial costs of risk and uncertainty using math, statistics, and financial theory. They also help businesses and clients develop policies to minimize the cost of those risks. Actuaries are essential to the insurance industry and must be experts in advanced statistics and modeling software, mathematics, and business.
What are the chances of being killed in a car accident? What is the cost of treating cancer patients on a yearly basis? When companies need numbers crunched to determine the probability of events like death, sickness, accidents, natural disasters, and retirement in order to predict risk, they turn to actuaries for this data. Specific job duties of actuaries include compiling and analyzing statistical data, creating strategies that minimize risk, drafting reports that outline the implications of their research, and explaining study results to the stakeholders of the research.
The Field of Actuarial Science is one that deals with risks of all kinds, be it financial risks, insurance risks, or business risks. For companies, they help solve complex problems and help them develop policies. For example, they may make a determination the premium of a specific life insurance policy by predicting the likelihood of cancer, heart disease, and other chronic ailments in a particular set of people.
To succeed in doing this, they make use of their superior knowledge of statistics, business, and data. In many different fields, actuaries can work such as banking, finance, healthcare, insurance, and corporate policy to predict the risk of uncertain and undesirable future events.
Education Required: Bachelor's in Mathematics, Statistics, Economics, B.Com, or Actuarial Science are recommended. After this, you are required to clear the Actuarial Common Entrance Test (ACET) followed by Actuarial Science stages (15 in total).
Economist
Economists study the production and distribution of goods, resources, and services by collecting and analyzing data, researching trends, and evaluating economic issues. These professionals study a variety of fields, including health, development, education, and the environment, while others study employment levels, exchange rates, or business cycles.
The work of economists can be seen in several different areas, from education to health care to the environment. As experts in the creating of goods and distribution of services and goods, economists study the problems in the economy and craft proposals on how to solve them. This work includes researching economic issues, using mathematical and statistical techniques to analyze financial data, and providing advice to organizations. In addition, these professionals contribute to the knowledge of the field by Publishing articles in industry journals.
What is common between the three? - Raghuram Rajan, Amartya Sen, Manmohan Singh. They are the pioneers of the Indian Economic System and in formulating economic policies they have contributed for our country. Economists oversee economic trends and make forecasts by researching, collecting, and analyzing data. They focus on topics such as taxes, inflation, employment levels, interest rates, exchange rates, and even how buyers make purchase decisions.
A contribution of the economists to a huge range of fields including Development, Finance, Environment, Education, Agriculture, Business, Politics, etc. Since many Economics theories are articulated as statistical and mathematical models, for an Economist Mathematics is an indispensable tool.
Get Updated Review ( Voice Based Alumni Feeback)
Education requirements
Bachelor's in Economics, followed by a Master's in Economics/Econometrics/Applied Economics or Ph.D.
Software Developer
Software developers are responsible for the Development Process of a Software Program. They analyze users' requirements, then design, test, and develop software that fulfils those requirements. There are an array of software developers, including application software developers, who design computer applications, and systems software developers, who create the systems that keep computers working.
Data Scientist
Data scientists design and build new data set processes for modeling, data mining, and production. In addition to performing and interpreting data studies and product experiments with various data sources, these professionals are tasked with developing algorithms, prototypes, predictive models, and custom analysis.
Computer and Information Research Scientists
When there is a business challenge that wants to be addressed, the computer and Information Research Scientists invent a technological way to do it. People in these jobs conduct research on complicated issues and use their expertise to create solutions that are used in business, health care, and scientific settings. Work duties include creating computing languages and tools, helping engineers with their computing problems, and conducting studies and publishing the results.
Education requirements
Doctoral degree. Some entry-level jobs in the federal government may hire workers with a bachelor's degree.
Postsecondary Teachers
Statistics, Mathematics, computer science, and economics teachers alike have the power to act to inspire college students and get them excited about math careers. These teachers create a curriculum, as well as assignments and tests, designed to educate students on the class topic and challenge them to get the most out of the course. In their field, they also conduct research and publish the Findings in Industry Journals.
Education requirements
Doctorate. Some schools will hire graduates with a master's degree.
Operations Research Analyst
We have all done some online shopping before or boarded a flight at an airport. How e-commerce companies like Amazon and Flipkart manage their transportation, product inventories, scheduling of deliveries to different cities, all refer to as operations. Even the way flights are scheduled at an airport to facilitate smooth functioning is an example of operations.
For solving complex problems the professionals responsible for dealing with the efficient allocation of resources such as workers, material, time, and money, machines are called Operations Researchers. To improve business strategies and operations they apply mathematical techniques in areas such as transportation, distribution, supply chain, manufacturing, logistics, inventory management, scheduling, etc.
Operations Research Analysts use data to help organizations make decisions, create policies, and solve problems. Specific job duties include identifying the specific business problems that an organization needs to solve, collecting information from both human and technological sources, examining data to determine how a challenge can be addressed, and creating simulations that show how a solution will look in practice.
Education requirements
Bachelor's in Statistics/ Mathematics/ Management / Engineering followed by an MBA in Operations Management.
Data Analyst/ Business Analyst/ Big Data Analyst
Data Analysts, as the name suggests, work with data. This can be information of all kinds, transportation costs, sales figures, consumer demographics, or even Internet search behavior. To draw patterns and conclusions for making business decisions, Data Analysts analyze and process such data. In their day-to-day operations, every business produces such data but it the job of data analysts to make sense of it and get it to a form where it is of use in building business strategies. Data analysts help businesses boost their launch/improve products, profits, and more efficiently make their processes.
Big Data is also a very much alike field but it includes dealing with extremely large amounts of data that cannot be treated by traditional tools like Excel. Professionals in these fields work with data, numbers, and statistical tools all day, so it is perfect for those with a love for numbers.
Education requirements
Bachelor's in Mathematics/ Statistics/ Engineering followed by a Masters in Data Analytics/ Big Data Analytics/ Business Intelligence. Students concerned in this field can also take up several online certifications in these areas.
Market Researcher
A few years back, Kurkure wanted to introduce a new product in the market, called Chocolate Kurkure. They conducted a pilot survey where they approached people and asked them about their views both by sample testing and filling of questionnaires. The results actively exhibit a dislike towards the concept and they right away dropped the idea. That's how they saved itself from a big campaign failure.
Market Researchers do exactly this – they study the market and consumer preferences towards a brand's products to examine the potential sales of a product or service. To this end, they come to bring together and analyze data about market competitors, conditions, and customers. This helps companies accordingly create a business plan, design advertisements, and market their products.
Education Required: Graduation in Statistics, Mathematics, Economics, or Psychology.
Psychometrician
"I am an introvert", "I am very good at logical reasoning", "She has a very high IQ." All these are statements that are based on psychometric/psychological tests to check the degree to which they possess a particular trait that ask a person a series of questions. Aptitude, Personality traits, behavior, intelligence, and even the presence of a particular disorder, such as depression or anxiety, are all tested through psychometric tests.
To measure different psychological traits, Psychometricians Design such tests or questionnaires. For this, they accumulate data from a sample, prepare, and analyze this data, employ different statistical techniques to prepare a final list of questions as the final test. Numbers and data are a necessary part of the work of Psychometricians since they spend a lot of time accumulation of data and conducting statistical analyses on it.
Education Required: Bachelors in Psychology followed by a Master's in Psychology/ Statistics.
What skills are developed by studying Mathematics?
In developing various skills the Scope of Mathematics is extensive that could be beneficial for various occupations. To solve complex problems these skills act as foundations in many areas of business.
Critical Thinking:

Skills in an examination and determination of composite situations, using logic and reasoning to know the situations and take appropriate actions or make inferences and interpretations.

Problem Solving:

To solve the problem skills in understanding and analysis of problems, to solve the problems evaluating various options, and using the best option.

Analytical Thinking:

Skills in solving difficulty effectively and quickly using visual thinking ability.

Quantitative Reasoning:

For solving reasoning problems quantitatively skills in understanding and applying basic and elementary mathematics concepts.

Time management:

Skills in managing time effectively and prioritizing work.

Logical Argument and Illogical Argument:

Skills in analyzing illogical and logical errors. In reasoning, a method is a logic that holds up a conclusion that is true and on the other hand, the method is illogical that supports a conclusion that is false.
How to become a Mathematician?
One has to follow the given steps to become a Mathematician:
Step 1
Students after passing their 12th class in science stream with Mathematics as one of the subjects. During their graduation, they take Mathematics as one of the subjects in B.Sc. (non-medical). Some of the students also take Mathematics in Arts also known as Arts with Mathematics. Admission to Graduates Courses is given on the basis of entrance test but it depends on the institute to institute and place to place. Some of the Graduate Level Courses in Mathematics are given below.
Bachelor's Degree Courses:
B.A. (Hons.) (Mathematics)

B.A. (Mathematics)

B.Sc. (Mathematical Science)

B.Com. (Business Mathematics and Statistics)
Step 2
At some places, the Masters' Degree is considered as the main requirement for obtaining a job and these places are mostly research places and lecturers in colleges/universities. Some of the Masters' Degree courses are mentioned below to which students take after graduation.
Master's Degree Courses:
M.Ed. (Mathematics)

M.Sc. (Mathematics)
Step 3
After getting a master's degree in mathematics aspiring candidates can go for:
M.Phil. (Applied Mathematics)

M.Phil. (Mathematical Science)

M.Phil. (Mathematics)

PhD (Mathematics)
Universities and Institutes offer Mathematics
All the universities of the country more or less are offering mathematics. In India there are about 135 universities, which are offering post graduate degree. Some of the renowned universities which are offering specialized mathematics are:
Institute of Mathematical Science, Chennai

(www.imsc.res.in)

Indian Statistical Institute, Bangalore (www.isib.ac.in)

Tata Institute of Fundamental Research, Mumbai (www.tifr.res.in)

University of Pune (www.unipune.ac.in)

University of Calcutta

(www.caluniv.ac.in)

GBP Univ. of Agriculture and Tech. (www.gbpuat.ac.in)

Madurai Kamaraj University (www.mkuniversity.org)

Devi Ahilya Vishwavidyalaya, Indore (www.dauniv.ac.in)

North Maharashtra University

, Jalgaon (www.nmu.ac.in)

Avinashilingam Inst. for Home Sc. and Higher Edu. for Women (www.avinuty.ac.in)

University of Madras (www.unom.ac.in)

Bundelkhand University (www.bujhansi.org)

Harish Chandra research Institute, Allahabad (www.hri.res.in)
In Conclusion
In India the Scope of Mathematics is still largely untapped as most math lovers are still unaware of its prospects and how it can be pursued. Most students if they feel they are highly competitive with numbers who are looking for a Career in Mathematics can go for any of the above choices.
You can choose from the list of careers discussed if numbers intrigue you the most and working with tables and formulas is exciting. For some, Math might be a lot of enjoyment. Equations, formulas, calculators, roots, and thetas might be your friends. So, if you are apt towards mathematics and solving sums is your passion, you can make a career out of it.
To all the Mathematics Lovers out there, you can use those skills and just plain get paid well and still have the job satisfaction to do what you love the most.
There! All these careers will accomplish your desire to be around numbers all day, and you will be doing your favourite tasks, i.e. crunching numbers. So pick whichever field you like best. Happy Crunching!