Topic We Cover: Career in BBA After 12th
1. What is BBA (Bachelor of Business Administration)?
2. Top Entrance Exams for BBA
3. BBA Syllabus and Subjects
4. How to plan your career after doing BBA?
5. The scope of BBA
6. Top courses to pursue after BBA
MBA (Master of Business Administration)
PGDM (Post Graduate Diploma in Management)
MMS (Masters in Management Studies)
7. Jobs & Career Opportunities after BBA
Private Sector Jobs after BBA
Government Sector Jobs after BBA
8. BBA Top Recruiters
9. BBA Colleges in India
10. Future Scope of BBA Degree Abroad
Education
International Careers
Analytical Tools
Talent Acquisition
Globalization
BBA is one of the best courses can consider for those of you who aspire to study business and management after completing class 12th. BBA or Bachelors of Business Administration covers the basic aspect of business management and opens up a lot of opportunities for candidates who want to pursue an MBA or get executive-level jobs after graduation.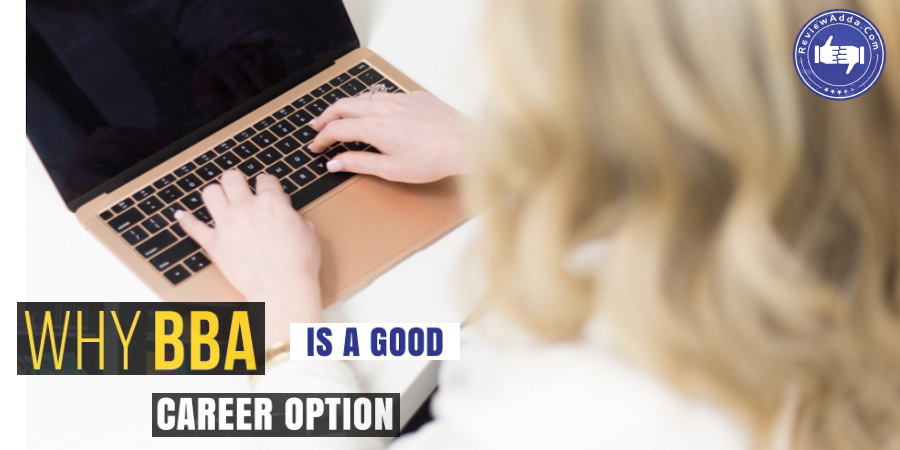 One of the best thing about BBA is that it allows you to choose one of the various specialisations as per your interest. With a clear idea of the subjects that you want to pursue and the industry that you want to work in, you can choose the BBA specialisation. Before go through the various advantages to pursue career in BBA after 12th, first of all you need to know about BBA in detail which we try to explain you through this article.
What is BBA (Bachelor of Business Administration)?
After class XII, Bachelor of Business Administration or most of us say BBA is one of the most well-known bachelor degree programmes. The BBA course is the gateway to numerous job opportunities in a plethora of sectors like Education, Marketing, Sales, Finance, and Government to name just a few.
Here are some substantial highlights about the BBA program/degree that you should know about:
The 3-year professional UG course in Business Mgmt. is open to students from all the three streams: Arts, Science, and Commerce.

To prepare students for managerial roles and entrepreneurship the BBA course offers knowledge and training in management and leadership skills.

Candidates learn various aspects of business administration and management during the duration of the course, through class room lectures and practical projects like internship.

Students can pursued BBA in full-time as well as correspondence mode.

There are numerous BBA specializations one can opt from such as

Human Resource Management

Finance

Sales & Marketing

Information Technology

The average starting salary of a BBA graduate is on an average Rs 3 lakh and upwards.
Eligibility Criteria and Entrance Exams of BBA
Candidates who have completed their Class 12

th

in any stream from a recognised educational board or university can pursue BBA

The candidates must have accomplished an aggregate score of 50% and above in Class XII

In case a candidate has given 12

th

class exam and the result is awaited, s/he can also apply to the course.
Top Entrance Exams for BBA
Generally, admission to BBA is granted on the basis of an entrance exam conducted by the institute/college offering the course. Also, few renowned institutes conduct Group Discussion and Personal Interview rounds followed by the entrance test. On the basis of the scores obtained in Qualifying Examination, Entrance Test, and GD-PI final admission is granted to candidates. Listed below are some of the well-known BBA entrance exam:
| | |
| --- | --- |
| NPAT | UGAT |
| IPMAT | AUMAT |
| FEAT | BHU UET |
Top BBA Specialisations That You Can Opt
There are number of specialisations offered by BBA colleges in India. Below mentioned are the well-known BBA specialisation that you can prefer to opt.
Name of Course

Area of Study

Job Opportunities

Salary Opportunities

BBA Finance

Corporate finance

Investments

Financial engineering

Portfolio management

International finance

Financial Analyst Consultant

Business Analyst

Assistance Controller

Finance Officer

Tax Assistant

Credit Analyst

Fresher: Rs. 12,000 to Rs. 20,000 per month

After Experience: Rs. 30,000 to Rs. 45,000 per month

BBA in Banking and Insurance

Investment banking




International banking and insurance

Risk management

Treasury operations

Investment Banker

Agent & Broker

Credit & Risk Manager

Internal Auditor

Loan Officer

Treasurer

Recovery Agent

Loan Counsellor

Fresher: Rs. 15,000 to Rs. 25,000 per month

After Experience: Rs. 40,000 to Rs. 60,000 per month

BBA Information Technology

Information Database Management

Computer Science

Networking Information Technology

Related technology applications

Information Management Theory

Graphic Designer

Web Template Designer

Computer Information Specialist

Information Architect

Information Systems Manager

Hardware and Network Expert

Business Intelligence Manager

Fresher: Rs. 15,000 to Rs. 25,000 per month

After Experience: Rs. 30,000 to Rs. 55,000 per month

BBA in Human Resource Management (HRM)

Labour Rights

Human Resource Management

General Management

Managing Workplace

Strategic Framework

HR Executive

HR Consultant

PR Manager

Admin Executive

Recruitment Consultant

Production Manager

IT Recruiter

Fresher: Rs. 12,000 to Rs. 18,000 per month

After Experience: Rs. 20,000 to Rs. 40,000 per month

BBA Marketing

Pricing

Market Research and Analysis

Product Design

Other Marketing Concepts

Promotion

Selling and Distribution

Advertising

Marketing Executive

Advertising Manager

Product Manager

Marketing Manager

Market Research Analyst

Brand Manager

Marketing Communications Manager

Sales Manager

Fresher: Rs. 12,000 to Rs. 20,000 per month

After Experience: Rs. 25,000 to Rs. 45,000 per month

BBA Communication and Media Management

Communication Theory

Radio Production & Planning

Event Management

Media & Culture

PR & Corporate Communications

TV Production & Programming

Journalism

News Reporter

Radio Jockey

Creative Visualizer

Content Developer

TV Anchor

Media Marketing Professional

Media Planner

Scriptwriter

Event Planner

Proof-reader

Fresher: Rs. 8,000 to Rs. 15,000 per month

After Experience: Rs. 20,000 to Rs. 35,000 per month

BBA Foreign Trade

Principals of Business Management

Industrial Relations

Financial management

Mathematics and Statistics

Marketing Management

Economics

Foreign Trade Policy

Sales & Marketing Manager

Retail Manager

Business Development Manager

Export Manager

Supply-chain Manager

Market Research Executive

International Business Manager

Fresher: Rs. 12,000 to Rs. 20,000 per month

After Experience: Rs. 30,000 to Rs. 50,000 per month

BBA Hospitality and Hotel Management

Hotel Housekeeping

Tourism Management

Food Production

Communication Skills

Financial and Hotel Accounting

Hygiene and Sanitation

Front Office Executive

Catering Manager

Hotel coordinator

Floor Manager

Billing Executive

Guest Relation Executives

Fresher: Rs. 8,000 to Rs. 15,000 per month

After Experience: Rs. 20,000 to Rs. 35,000 per month

BBA Hospital and Healthcare Management

Medical Terminology

Computing Laboratory

Medical Record Science

Hospital Operation Management

Quality in Healthcare

Health Economics

Front Desk Executive

Hospital Administrator

Staff Administrator

Billing Executive

Relationship Manager

Fresher: Rs. 8,000 to Rs. 18,000 per month

After Experience: Rs. 20,000 to Rs. 45,000 per month

BBA Sports Management

Advertising Management

Organizational Behaviour

League and Team Management

Professional Communication

Basics of Sports Management

Business Law

Facilities Planning and Management

Sports Agent

Athletic Director

Facility Manager

General Manager

Fresher: Rs. 8,000 to Rs. 20,000 per month

After Experience: Rs. 25,000 to Rs. 50,000 per month
BBA Syllabus and Subjects
BBA syllabus is divided into six semesters. The BBA syllabus broadly consists of subjects like Fundamentals of Accounting, Business Organisation, Management Accounting, Organisational Behavior, Business Communication, Business Statics, Business Mathematics, Management Concepts & Practices, Managerial Economics, Business Environment, Marketing Management, etc.
The list of few subjects and topics under BBA Syllabus is given below:
| | | |
| --- | --- | --- |
| Principles of Management | Business Mathematics & Statics | Introduction to Operations Research |
| Business Economics | Financial & Mgmt. Accounting | Production & Material Management |
| Personnel Management & Industry Relations | Marketing Management | Business Data Processing |
| Business Laws | Introduction to Psychology | Business Analytics |
| Introduction to Sociology | Micro Economics | Organisational Behaviour |
| Essentials of Marketing | Corporate Strategic Management | Human Resource Management |
| MIS / Systems Design | Understanding Industry and Markets | Leadership and Ethics |
| Strategy | Entrepreneurship | International Business Management |
| Sales & Distribution Management | Commercial Bank Management | Security Analysis |
| Manufacture Planning and Control | Digital Marketing | Retail Management |
| E-Commerce | Quantitative Methods | Computer Applications |
| Family Business Management | Export/ Import Management | PR Management |
| Project Management | Financial & Commodity Derivatives | Financial Modelling using spreadsheets |
| Industrial Relations and Labour Legislation | Consumer Behaviour | |
Apart from these, the BBA syllabus also includes practical skills including the following:
| | | |
| --- | --- | --- |
| Soft Skills & Personality Development | Professional Communication & Behavioral Grooming | Writing Skills |
| Etiquette | Conversational Skills | Consulting & Problem solving skills |
| Selling | Negotiating | Persuading skills |
How to plan your career after doing BBA?
In order to form bright and challenging future, make sure to do a fast certification course in MS Office and MIS (Management Information System) right after doing BBA. A good learning and knowledge of these software i.e. MS office and MIS along-with a BBA degree would boost your confidence and make you prepared to enter into the corporate world. This will also improve your skills and make you adept for future market challenges. Along with this, you must make it a practice of reading newspapers daily, participate in healthy group interactions with your peer group to improve your knowledge as well as communication and confidence and stay updated with recent market trends.
As per the pace of recent market developments a management student should learn the art of communication and work. This will not only make your resume strong but also allow you to pursue your PG in Management with a clearer thought process. Besides, BBA graduates can also opt for short-term diploma course in Event Management, Mass Communication, Animation and English Speaking according to their interest, passion, and aptitude.
Get Updated Review ( Voice Based Alumni Feeback)
The scope of BBA
For BBA graduates, there are availability of plenty of job opportunities. To be specific, BBA graduates can look for jobs in sales and marketing dept. of companies as mgmt. trainees. A degree of BBA including some years of work experience will definitely take you to the leadership position in any organization. The starting salary in this profession starts from Rs.12, 000 to Rs.18,000 per month. However, it depends on your skill and talent and the company's value in the market.
Top courses to pursue after BBA
In terms of courses there are many options that you can pursue after doing BBA. Depending upon your area of skill set, interest, aptitude, and passion, you can decide to pursue the following courses at PG Level:
MBA (Master of Business Administration)
After BBA the most common yet the well-known and sought-after PG course is MBA (Master of Business Administration). It not only helps you in getting a respectable and appropriate management position and lucrative salary but also allows you to become your own boss. The duration of MBA is 2 years, and you need to clear entrance examinations like XAT, CAT, SNAP and MAHCET to get admission in top MBA colleges. MBA courses come with various specializations in Finance, Marketing, International Trade, and HR which you can choose according to your passion and aptitude.
This shows that after doing MBA you can find jobs in several industries and in domains like health care, non-profit organizations, technology, government agencies, manufacturing, and FMCG companies. In this stage of inflexible market competition, if you have done MBA from a prestigious and influential college and have great communication and mgmt. skills, you are obligated to go way ahead in your career.
Some of the top MBA colleges in India are IIFT, MICA Ahmedabad, IIMs (Indian Institute of Management), FMS, JBIMS, MDI Gurgaon, IMT Ghaziabad, and XLRI Jamshedpur.
PGDM (Post Graduate Diploma in Management)
The alternative option to MBA is PGDM (Post Graduate Diploma in Management). MBA is a degree course offered by Univ., PGDM is a diploma courses offered by autonomous inst.. In some colleges, PGDM courses of 1 year are also offered. As it is really hard to get admission to IIMs and XLRIs, students can go PGDM courses offered by mid-level MBA colleges. Nevertheless, there's not much between MBA and PGDM. PGDM courses are acknowledged by companies for jobs and also have a well-structured curriculum.
MMS (Masters in Management Studies)
An alternative option for MBA is Master in Management Studies (MMS). The duration of MMS course is also 2 years, and is offered by govt. recognized univ. To join this course the basic eligibility criteria is a graduation degree in any discipline with 50% marks. Students who are in their last year of graduation can also apply to this course.
At various levels, MMS as a course help students to learn mgmt. skills and control business activities. This course is also signify for developing entrepreneurial skills. After the successful completion of this course, you can hold respectable mgmt. positions with well-paid salary packages.
Areas of work for BBA Graduates
After doing BBA, your work will be based upon your interest to do a particular job, aptitude skills, and skill set, in the areas given below:
Entrepreneurship

Finance & Accounting Management

HR Management

Marketing Management

Supply Chain Management

Tourism Management
One last thing to remember is that you must develop problem-solving skills, exceptional communication skills, and quick decision making skills while jumping into the profession of mgmt. With these valuable skills you will be able to become larger in this field multifold.
Jobs & Career Opportunities after BBA
Every aspiring mgmt. professional should keep one thing in mind that administrative and management skills are most important for growth. Being a BBA you must understand to make optimum utilization of available resources and help the respective business to increase exponentially. On one side you must be clear about how to handle the marketing, finance, accounting, and technological aspects of a company, and on the other side you must be skillful in making key strategic decisions in addition with exceptional people management skills.
Private Sector Jobs after BBA
The companies of private sector have the aggressive and competitive edge, wherein you will have to compromise with everyday market challenges with your fast problem solving and decision-making skills. Furthermore, by private companies the salary package offered to management professionals is too high. Some of the industries where BBA graduate can work are as follows:
Advertising

Aviation

Banking

Consultancy

Digital Marketing

Entertainment

Finance

Information Technology (IT)

Insurance

Media

Offline Marketing

Manufacturing
Government Sector Jobs after BBA
Though in Government sector the salary package of management professionals is not as high as compared to private sector, however, in the govt. sector there's the work pressure is minimal, and there is stability in job as well as job security. As compared to any other domain scope for management professionals in govt. banking sector is highest. Many govt. organisations are lookout for young BBA graduates as they run financial and accountancy institutions for them. If you are BBA graduate who is good at planning and managing resources, analyzing key issues, and data-crunching, then you will have a bright future in govt. sector.
Jobs & Career
What are the career opportunities and jobs after completing BBA?
Day by day the scope of management courses is becoming larger. Once you have successfully completed your BBA degree, you have a great job opportunity in the industrial world. In the mgmt. sector you can reach at the top designation, in pace span of time. It opens a no. of career paths in the future.
In any sector, business administration experts or professionals play a very essential role.
The mgmt. is the way to reach on the top of the height as soon as possible by using your leadership and proficiency of working.
A management professional always plays a essential role in his/her company and this is why, he used to keep in touch with the board of directors.
All sectors have various companies, industries, institutions or related organizations, whether they are govt. and public come in the job prospective fields for a management professional.
For BBA graduates option for higher studies is also available. After completing BBA most of the students prefer to do Master of Business Administration (MBA). Although, BBA can open an ample door of favorable circumstances, you can still drive for higher position by getting MBA degree. MBA is offered in many disciplines. Students can opt any specialization as per his/her interest. In this field research programmes are also available.
Job Profiles
Some popular Job Profiles are:
Finance Manager

Business Administration Researcher

Human Resource Manager

Research and Development Manager

Business Consultant

Information Systems Manager

Marketing Manager
Employment Areas
You can easily find jobs after pursuing BBA, in these following areas:
Banks

Marketing Organizations

Educational Institutes

Business Consultancies

Multinational Companies

Financial Organizations

Export Companies
Salary
There are many companies offers a handsome salary packages to the BBA graduates. For the candidates who have a good decision-making skills, leadership, enthusiasm and a good academic background salary is no issue. The initial package in India is around Rs. 2 to Rs. 3 lacs per annum but the max. is unlimited. You can earn beyond the limit in mgmt. field with some good experience.
BBA Top Recruiters
There are some of the top companies offering jobs to BBA graduates are:
| | |
| --- | --- |
| Tata Consultancy Services (TCS) | Hindustan Unilever |
| IBM Corp | Ernst & Young (EY) |
| Hewlett-Packard | ICICI Bank |
| Microsoft | Mc Kinsey and Company |
| Deloitte | Sony |
BBA Colleges in India
In India there are a several mgmt. colleges that offer a BBA degree. For BBA admissions 2020 there is the list of BBA colleges in India that you can refer.
| | | | | |
| --- | --- | --- | --- | --- |
| Name of Colleges | Name of Programme | Course Fee | No. of Seats | BBA Entrance Exam |
| Indian Institute of Management (IIM), Indore | Integrated Programme in Management (IPM) | 26 lakh | 120 | IPM Aptitude Test |
| Christ Univ., Bangalore | BBA | 9.6 lakh | 450 | Entrance Test (ET) |
| Shaheed Sukhdev College of Business Studies, Delhi University | Bachelor in Management Studies (BMS) | 14 thousand | 185 | DU JAT |
| IIM, Rohtak | Integrated Programme in Mgmt. (IPM) | 4.1 lakh per annum | 160 | IPM Aptitude Test |
| Keshav Mahavidyalaya, Delhi University | Bachelor of Business Studies (BBS) | 14.5 thousand | 45 | DU JAT |
| HR College of Com. and Eco., Mumbai Univ. | BMS | 39,000 | 120 | Entry based on applicant's profile |
| DDU College, Delhi Univ. | BMS | 16 thousand | 45 | DU JAT |
| Anil Surendra Modi School of Commerce, NMIMS University, Mumbai | Bachelor of Business Administration (BBA) | 6.7 lakh | 360 | NPAT BBA |
| Jai Hind College, Mumbai Univ. | BMS | 60.7 thousand | 60 | Applicant's profile |
BBA Colleges in India
Guru Gobind Singh Indraprastha University, Delhi

Guru Nanak Dev University, Amritsar

Barkatullah University, Bhopal

University Of Lucknow, Lucknow

Bharati Vidyapeeth Institute of Management and Research, Pune

Bundelkhand University, Jhansi

Madurai Kamaraj University, Madurai

Loyola College, Chennai

ICFAI University, Dehradun

SDM Institute of Management Development, Mysore

St. Xavier's College, Kolkata

Himalayan Institute of Technology and Management, Lucknow

Netaji Subhash Institute of Management Sciences, Delhi

Institute of Advance Management and Technology, Meerut

School of Management Sciences, Varanasi

St. Xavier's College, Mumbai

The MSHM School of Management, Kolkata

DAV College, Chandigarh

H. R. College of Commerce and Economics, Mumbai

ISBR Business School, Chennai

Symbiosis Institute of Media and Communications, Pune

B.P. Poddar Institute of Management & Technology, Kolkata

St. Andrews College of Arts, Science and Commerce, Mumbai

Amity Global Business School, Mohali

Amity Global Business School, Kolkata

Amity Global Business School, Bangalore

Amity Global Business School, Ahmedabad

Amity Global Business School, Noida

Institute of Business Management and Research (IBMR), Kolkata

Madras Christian College, Chennai
Future Scope of BBA Degree Abroad
To make a career overseas a BBA degree is a fantastic way as this degree has a lot of value in the developed countries. It will open opportunities globally for you. In developed countries management is one of the most respected professions, and this degree will probably get you that position. With college education being high-priced, and students selecting for alternative careers, there is a deficiency of good managers, and you can bring to completion their requirement with a BBA degree.
Let's look at how else a BBA degree will bring you value abroad.
1. Education –
As mentioned before, management education is expensive abroad, so there are not many BBA graduates. Now, you may wonder how the degree in India will have value abroad. The truth is your BBA degree is similar to what they teach in most parts of the world. In it, you learn things like:-
Taxation rules and regulations of various countries. Taxation can be a tedious subject for many, but in a BBA, you will learn it well and become an expert.
Accounting practices are also different in different countries, but the fundamentals remain the same and you will be taught these fundamentals in the degree.
To get a job overseas you can actually opt for specialisations that will help you become eligible. International business is the most common one. This subject prepares you to kow and operate international businesses.
2. International Careers –
Who doesn't like to work in international companies, jet-setting across the globe, and working in beautiful, new locations.
To manage operations and other aspects the import & export industries hire a lot of management graduates. The whole business is dependent on international trade.
Outsourcing is all about sending work into a location that reduces the costs of the whole operation. BBA graduates can get work in this industry and get a chance to work in outsourcing locations.
BBA graduates can also find work in the trade of goods and services. This is one of the fastest-growing industries.
3. Analytical Tools –
International business is one of the most receptive industries regarding technological advancement. Analytics is a huge part of this advancement. You will get a chance to work abroad, if your BBA degree includes the use of analytics tools and accounting and taxation software. But how?
You can find work in a good international location, if you are part of this change. Businesses are getting automated and technology will change many industries.
The person will not lose their job who has adept at analytics and software. Analytics and software decrease costs, but they may also reduce employment.
You need not be in the same location to deploy these tools and software, but for staff training, you will be travelling across many overseas locations.
4. Talent Acquisition –
Some of the biggest countries in the West are happy to acquire foreign talent. However, they do look for good qualifications, and BBA graduates are quite sought after by these companies.
Since the BBA education in India is on par with foreign universities, they happily hire talented graduates from India.
There is a dearth for management graduates in these countries, whereas, there is a surplus of management graduates in India and China.
Talent from overseas comes with a fresh outlook and new concepts. They also provide insight to the companies in newer markets and business areas, thus bringing opportunities to grow.
Outsourcing mgmt. is also on the rise, and companies prefer it as they save up a lot on costs and taxes operating in their own company.
5. Globalisation –
Globalisation is the future. The world has become a smaller place all thanks to easy travel and communication. Why BBA has scope overseas one of the reasons is globalisation. So, how will globalisation help BBA graduates?
To BBA graduates overseas jobs would be much more available. A few decades ago, you needed a lot of good luck and pull to be able to land a job overseas, or you had to go and study in that country. But not anymore.
Globalisation is also increasing the quality of education. Thanks to exposure to international markets and international universities, the courses in the country have improved and have become on par with international standards.
Globalisation has also increased job opportunities for BBA graduates in the country. Thanks to the opening of our markets, the biggest companies in the world have businesses in India, and they hire the most management graduates.
It is very essential to select your specialisation carefully as it aids you to improve your skills in the respective. Also, you can expand your knowledge by taking up internships after realizing your true preference.
Good luck!