Topic We Cover: Career in Pharmacy after 12th
1. What is Pharmacy?
2. Pharmacy Entrance Tests in India
3. Pharmacy Eligibility Criteria
4. Course Curriculum for Pharmacy
5. Career Scope
6. B Pharm colleges in India
7. Conclusion
Do you willing to do your future in the field of pharmacy, then this article will definitely help you in accomplishing your goals. You will get all the valuable information in this article, about careers in pharmacy after the 12th standard. Aspiring students must be given every chance to select and boost up their own career in life. In choosing a career there should not be any parental pressure. For every child parents are the first teachers, therefore a parent required to guide their child about the career choices and opt the one that is best and suitable for their future goals. In making the right decision parents have to guide the child.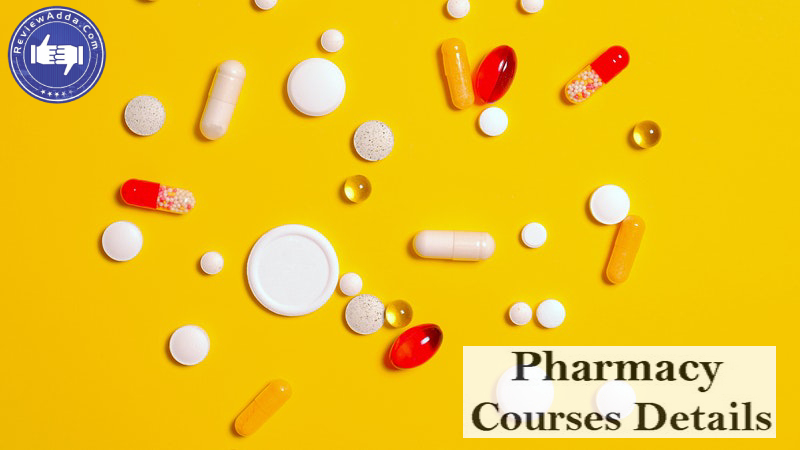 Other than becoming a doctor, if you would like to choose some other course in the medical field, then pharmacy is a good option. Pharmacy is a practice of preparing and dispensing of the medicinal drug. There is a lot of scope in pharmacy, but it totally depends on the decision in which field you are interested. Education of Pharmacy differs from one nation to another. In the field of pharmacy you can find many career options such as government agencies, private or public, retail pharmacy, hospital pharmacy, drug inspector, the pharmaceutical industry, etc.
Not only good job opportunities but Pharmacy courses open up, chances to get a decent salary after pursuing pharmacy centric programs from various colleges across the country. B. Pharm is not counted amongst the conventional medical courses but is a good option that can help you secure a good job once you have finished your graduation. The aim of the programs is to educate the students regarding the correct use of medicines and managing them in terms of dosage and guiding the patients.
After completing B. Pharm, a candidate can appear for the GPAT exam which is usually conducted every year in the month of January. You can find out all about pharmacy courses and its scope.
What is Pharmacy?
Pharmacy is not just about a drugstore. The one who studies pharmacy can also opt for R&D of medicine as a career option.
A drug/medicine has to undergo tests and approvals before being prescribed by a doctor. It is tested and approved in a lab, studied for side effects and dosage, only then guidelines for prescription are formed. The medicines then go through clinical trials and only when after studying all the possible effects of the medicine, it is brought in the market. Pharmacists are a part of the entire process. They are also answerable for announcing a new drug/ medicine to various medical practitioners.
The role of pharmacist does not end here. They study and keep track of all medicines and products with market surveys by connecting with a medical practitioner and distributors for any side effects, reactions and allergies, etc. Although, before distribution in a market the medicines are tested in labs because of the complexity and diversity of human beings, different outcomes from the same medicine can occur, therefore, a pharmacy practitioner has to research and develop medicines and prescriptions at multitudes. Pharmacy basically includes everything connected to your wellness right from your lifestyle products, from the food you consume to the cosmetics, health and chemical products that you use.
Looking at the scope of Pharmacy in the healthcare industry, a survey report called 'Pharmacy at a glance 2015-2017 by International Pharmaceutical Federation (FIP), community pharmacy is the largest contributor with 75.1 percent registered pharmacists employed followed by hospital pharmacy with 13.2 percent. The services provided by pharmacy practitioners include:
Improving the use of medicines: Reviewing medicines, medicines for hypertension management, directly observed treatments, short courses based medicines, medication reconciliation, and new drug development.
Product-focused services: This includes compounding medicines (based on prescriptions by medical practitioners) and assembling expired medicines from a market.
Public health services: This includes promoting health initiatives, vaccinations, health camps and other health-related awareness.
World Health Organization (WHO) in India is aiming to strengthen the pharmaceutical sector, including drug regulations, volume and trade, to facilitate the pharmaceuticals in becoming crucial for India's growth. The WHO in close association with the Government of India controls the strengths and collaborations for improving the pharmaceutical sector.
For making WHO 2030 Sustainable Development agenda a success, access to medicines is a critical factor. Thus, WHO India's key strategy is to strengthen the Regulatory system that can help access to quality, safe, effective and inexpensive medical products in an unbiased manner.
Moreover, WHO India is also effectively working on establishing pharmacovigilance systems by integrating public health programs, promoting rational drug use initiatives for a medical product in accordance with National Action Plan on Antimicrobial Resistance as well as strengthening procurement and supply chain management.
Primarily, the pharmacy field can be divided into three disciplines:
Pharmaceutics
Medicinal Chemistry & Pharmacognosy
Pharmacy Practice
Pharmacy Entrance Tests in India
To enroll in any of the pharmacy courses, candidates need to fulfill the eligibility criteria, appear and clear respective admission tests of different pharmacy colleges/institutes. The selection procedure includes academic eligibility, valid scores and rank in entrance tests. Here is a list of Pharmacy entrance exams:
Graduate Pharmacy Aptitude Test (GPAT)

Other Pharmacy Examinations

West Bengal Joint Entrance Exam

UPSEE

GUJCET

Maharashtra State Common Entrance Test

Karnataka Common Entrance Test

TS EAMCET

BITSAT

AP EAMCET

ITM NEST

NIPER Joint Entrance Exam

Graduate Pharmacy Aptitude Test

Dayananda Sagar University Admission Test

CU Common Entrance Test

BITS Higher Degree Admission Test

West Bengal University of Technology Post Graduate Entrance Test

Andhra Pradesh Post-Graduate Common Entrance Test

GLA Univ. Entrance Test (GLAET)

Uttarakhand State Entrance Exam

OJEE Post Graduate Admission Test

Integral University Entrance Test

Jaipur National University Combined Entrance Test

Bharati Vidyapeeth Common Entrance Test

Goenka Aptitude Test for Admission

DHSG University Post Graduate Entrance Test

Himachal Pradesh Common Entrance Test

Manipal University Online Entrance Test
Required Skillset for Pharmacy:
While a person pursuing a career in this field will be able to develop core skills and knowledge after pursuing a Pharmacy course and gaining experience with years of practicing, however, they need to have a basic skill set. These include:
| | |
| --- | --- |
| Communication skills and interpersonal skills | Medicinal and scientific research skills |
| Curiosity and persuasive skills | Business skills like marketing, organizing |
| Technical skills | Sharp memory and knowledge |
| Therapeutic and counseling skills | Medical writing and ethics |
| Determinant and consistency skills | Adaptation ability to dynamic situations |
Pharmacy Eligibility Criteria
Pharmacy is offered at different levels and to get admission in any of the Pharma courses, candidates need to fulfill the required eligibility criteria for the particular course. Check below eligibility criteria for Pharmacy courses:
Diploma in Pharmacy (D. Pharm): Candidates should have completed higher secondary education with science subjects i.e. Physics, Chemistry, Biology, and Mathematics.
Bachelor in Pharmacy (B. Pharm): Candidates must have completed their higher education from the national- or state-level education board. They must have studied Physics, Chemistry, Mathematics or Biology and English subjects. They must complete 17 years of age on December 31 of the year of admission.
Master of Pharmacy (M. Pharm): Candidates who have completed a B. Pharm degree with minimum qualifying marks as required from a pharmacy college as approved by the Pharmacy Council of India (PCI).
For Doctor of Pharmacy (Pharm. D): For a six-year course, candidates must have completed higher education from any state/national education board. They must have studied Physics and Chemistry as compulsory subjects with Mathematics or Biology as additional subjects. They must have completed 17 years of age in the year of admission or Aspirants who are having a diploma in pharmacy are also eligible for Pharm. D course provided, as well as accomplish all other conditions too.
On the other hand, for three-year course candidates, who have completed a Bachelor of Pharmacy course from an institute recognized under the PCI, are eligible for Pharm. D course. They must have completed higher secondary education or equivalent with Physics, Chemistry, and Mathematics or Biology subjects.
Get Updated Review ( Voice Based Alumni Feeback)
Course Curriculum for Pharmacy
A student pursuing a Pharmacy course at UG/PG/Diploma/Ph.D. level will be studying the course curriculum including specialized topics, assignments, projects, industrial training, internship, etc. Moreover, the curriculum of Pharmacy courses also includes communication skills development, environmental science studies, ethical practices and regulations of the Pharmacy Council of India. Here we have provided the Pharmacy course curriculum at different levels:
Pharmacy Courses

Course name

Syllabus

Diploma in Pharmacy

Pharmaceutics

Pharmaceutical Chemistry

Pharmacognosy

Biochemistry & Clinical Pathology

Human Anatomy & Physiology

Human Education and

Community Pharmacy

Pharmacology and Toxicology

Pharmaceutical Jurisprudence

Drugs Store and Business Management

Hospital and Clinical Pharmacy

Pharm. D

Human Anatomy and Physiology

Pharmaceutics

Medicinal Biochemistry

Pharmaceutical Organic Chemistry

Pharmaceutical Inorganic Chemistry

Remedial Mathematics/ Biology

Pathophysiology

Pharmaceutical Microbiology

Pharmacognosy & Phyto-pharmaceuticals

Pharmacology

Community Pharmacy

Pharmaco-therapeutics

Pharmaceutical Analysis

Pharmaceutical Jurisprudence

Medicinal Chemistry

Pharmaceutical Formulations

Hospital Pharmacy

Clinical Pharmacy

Biostatistics & Research Methodology

Biopharmaceutics & Pharmacokinetics

Clinical Toxicology

Clinical Research

Pharmacoepidemiology and Pharmacoeconomics

Clinical Pharmacokinetics & Pharmacotherapeutic Drug Monitoring

B. Pharm

Human Anatomy and Physiology

Pharmaceutical Analysis

Pharmaceutics

Pharmaceutical Inorganic Chemistry

Communication skills

Remedial Biology/Remedial Mathematics

Pharmaceutical Organic Chemistry

Biochemistry

Pathophysiology

Computer Applications in Pharmacy

Environmental sciences

Physical Pharmaceutics

Pharmaceutical Microbiology

Pharmaceutical Engineering

Medicinal Chemistry

Pharmacology

Pharmacognosy and Phytochemistry

Industrial Pharmacy

Pharmaceutical Jurisprudence

Herbal Drug Technology

Biopharmaceutics and Pharmacokinetics

Pharmaceutical Biotechnology

Quality Assurance

Herbal Drug Technology

Instrumental Methods of Analysis

Pharmacy Practice

Novel Drug Delivery System

Biostatistics and Research Methodology

Social and Preventive Pharmacy

Pharma Marketing Management

Pharmaceutical Regulatory Science

Pharmacovigilance

Quality Control and Standardization of Herbals

Computer-Aided Drug Design

Cell and Molecular Biology

Cosmetic Science

Experimental Pharmacology

Advanced Instrumentation Techniques

Dietary Supplements and Nutraceuticals

Master of Pharmacy in Pharmaceutics

Modern Pharmaceutical Analytical Techniques

Drug Delivery System

Modern Pharmaceutics

Regulatory Affair

Molecular Pharmaceutics (NanoTech and Targeted DDS)

Advanced Biopharmaceutics & Pharmacokinetics

Computer-Aided Drug Delivery System

Cosmetic and Cosmeceuticals

MPharm in Industrial Pharmacy

Modern Pharmaceutical Analytical Techniques

Pharmaceutical

Formulation Development

Novel drug delivery systems

Intellectual Property Rights

Advanced Biopharmaceutics and Pharmacokinetics

Scale-up and Technology Transfer

Pharmaceutical Production Technology

Entrepreneurship Management

MPharm in Pharmaceutical Chemistry

Modern Pharmaceutical Analytical Techniques

Advanced Organic Chemistry

Advanced Medicinal chemistry

Chemistry of Natural Products

Advanced Spectral Analysis

Computer-Aided Drug Design

Pharmaceutical Process Chemistry

MPharm in Pharmaceutical Analysis

Modern Pharmaceutical Analytical Techniques

Advanced Pharmaceutical Analysis

Pharmaceutical Validation

Food Analysis

Advanced Instrumental Analysis

Modern Bio-Analytical Techniques

Quality Control and Quality Assurance

Herbal and Cosmetic Analysis

MPharm in Pharmaceutical Quality Assurance

Analytical Techniques

Quality Management System

Quality Control and Quality Assurance

Product Development and Technology Transfer

Hazards and Safety Management

Pharmaceutical Validation

Audits and Regulatory Compliance

Pharmaceutical Manufacturing Technology

MPharm in Regulatory Affairs

Good Regulatory Practices

Documentation and Regulatory Writing

Clinical Research Regulations

Medical Devices, Regulations, and Legislation for Drugs & Cosmetics, Food & Nutraceuticals, and Biologicals & Herbals, in India and Intellectual Property Rights

Regulatory Aspects of Drugs & Cosmetics

Regulatory Aspects of Herbal & Biologicals

Regulatory Aspects of Medical Devices

Regulatory Aspects of Food & Nutraceuticals

MPharm in Pharmaceutical Biotechnology

Modern Pharmaceutical Analytical Techniques

Microbial and Cellular Biology

Bioprocess Engineering and Technology

Advanced Pharmaceutical Biotechnology

Proteins and protein Formulation

Immuno-technology

Bioinformatics and Computer Technology

Biological Evaluation of Drug Therapy

MPharm in Pharmacy Practice

Clinical Pharmacy Practice

Pharmaco-therapeutics

Hospital & Community Pharmacy

Clinical Research

Principles of Quality Use of Medicines

Clinical Pharmacokinetics and Therapeutic Drug Monitoring

Pharmaco-epidemiology & Pharmaco-economics

MPharm in Pharmacology

Modern Pharmaceutical Analytical Techniques

Advanced Pharmacology

Pharmacological and Toxicological Screening Methods

Cellular and Molecular Pharmacology

Principles of Drug Discovery

Experimental Pharmacology practical

MPharm in Pharmacognosy

Modern Pharmaceutical Analytical Techniques

Advanced Pharmacognosy

Phytochemistry

Industrial Pharmacognostical Technology

Medicinal Plant biotechnology

Indian system of medicine

Herbal cosmetics
Career Scope
In Pharmacy field career Scope & Job Opportunities are really huge. Due to the enormous number of pharmaceutical companies, the future in the field of pharmacy is blazing and brilliant.
For pharmacists many jobs are available in govt. as well as in private organizations. After accomplishing your studies, you can smoothly find jobs in government departments, hospitals, pharmaceutical industries, colleges and universities, investigation and research institutes, etc.
Pharmacists can practice in hospitals, psychiatric hospitals, community pharmacies, extended care facilities, clinics, and regulatory agencies. Pharmacy graduates on the maximum number are also hired by the Sales & Marketing job sector.
You can also work in retail stores of medicines. You can open a chemist/drug shop and sell medicines as per doctor's prescription after registering with the state Pharmacy Council.
Job Profile:
Consultant Pharmacists
Clinical Pharmacist
Dispensary Manager
Dispensary Pharmacist
Community Pharmacist
Hospital Pharmacist
Medicines Safety Manager
Medicines Management Technician
Pharmacy Assistant
Senior Clinical Pharmacists
Salary
The salary package of the candidate totally depends upon the qualification, location, and experience in the required domain. In India, the initial salary of pharmacy graduates ranges from Rs. 15000/- to Rs. 25,000 a month. The avg. salary for a Pharmacist is Rs 201,945 per annum. Those, who have their own pharmacy shop will be able to make more.
In the US, the salary would be in the range of USD $40,000 and USD $120,000 annually after one year of experience.
Pharmacy Top Recruiters
Indian Recruiters

International Recruiters

Lupin
Cipla
Piramal
Sun Pharmaceuticals
Aurobindo Pharma
Dr, Reddy's Laboratories
Serum Institute of India Ltd
Biocon

Pfizer
AbbVie
GlaxoSmithKline
Johnson & Johnson
GlaxoSmithKline
Amgen
Merck
B Pharm colleges in India
Let's have a look to the list of popular B Pharm colleges in India –
Madras Medical College, Chennai, Tamil Nadu
Madurai Medical College, Madurai, Tamil Nadu
College of Pharma. Sc., Govt. TD Medical College, Alappuzha, Kerala
College of Pharmaceutical Science, Kozhikode, Kerala
College of Pharma. Sc., Medical College, Kottayam, Kerala
College of Pharma. Sc., Medical College, Thiruvananthapuram, Kerala
Academy of Pharmaceutical Sciences, Pariyaram, Kannur, Kerala
Department of Pharmaceutical Science, Ettumanoor, Kottayam, Kerala
Department of Pharmaceutical Science, Puthuppally, Kottayam, Kerala
Banaras Hindu University, Varanasi, Uttar Pradesh
IIT BHU, Varanasi, Uttar Pradesh
PGIMS, Rohtak, Haryana
PBDS Univ. of Health Sciences, Rohtak, Haryana
NIPER, Mohali, Punjab
Central University of Punjab, Bathinda, Punjab
Guru Nanak Dev University, Amritsar, Punjab
Jadavpur University, Kolkata, West Bengal
NIPER, Kolkata, West Bengal
Institute of Pharmacy, Jalpaiguri, West Bengal
Maulana AKA Univ. of Tech., Kolkata, West Bengal
College of Pharmaceutical Sciences, Berhampur, Odisha
College of Pharmaceutical Sciences, Puri, Odisha
BITS, Hyderabad, Telangana
CM College of Pharmacy, Secunderabad, Telangana
Osmania University, Hyderabad, Telangana
Conclusion
We are tried to include all the essential information and requirement needed for the student who willing to pursue their career in pharmacy. To pursue a career in pharmacy is not as simple as it appears, as it involves lots of responsibilities. Any small mistake may lead to a difficult situation.
To come to an end pharmacy career is the best and unique career one can opt-in his/her life. It is committed to helping others by providing medicinal assistance in a safe and effective way. It includes learning the overall production of medication and understanding their functions and actions on the living organism. It is an excellent career for candidates who are willing to pursue a career in the Healthcare Industry. I hope this article will help each and every one of you in achieving your dream goal.
Best of Luck!!!