Topic We Cover: How to join NDA
1. What is NDA?
2. Overview
3. NDA Eligibility Criteria 2020
4. Eligibility Criteria of NDA 2020
Nationality
Age Limits, Gender & Marital Status
Qualification Criteria
Physical Standards
Visual Standards
5. NDA Application Form 2020
6. NDA II Exam Pattern
7. NDA Exam Pattern Highlights
8. NDA Marking Scheme
9. Syllabus for NDA
10. Preparation Tips for NDA Exam
How to join NDA?
Before initiating to know about 'How to join NDA?' It is important to understand first 'What is an NDA?'. Because it is essential for all the willing candidates to understand everything about the NDA so that they will make the right decision about their career.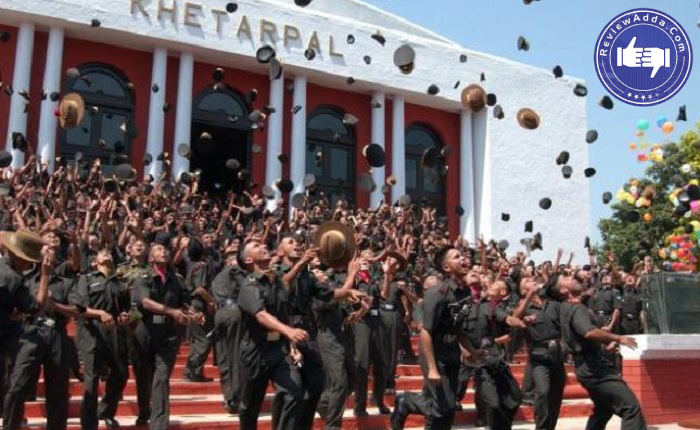 What is NDA?
National Defence Academy (NDA) examination is a gateway for aspiring candidates to the wings of Army, Navy and Air Force.
It is a national level exam, which is conducted two times in a year, i.e. NDA 1 and NDA 2, generally in the month of Apr and Sep.
The Union Public Service Commission(UPSC) is conducted the NDA exam.
Overview
National Defence Academy (NDA) is the Joint Services Educational and training institution of the Armed Forces of India situated in Khadakwasla, Pune. In this academy, the trainees of the three services, including the Indian Army, the Navy and the Air Force, receive military training. National Defence Academy is the 1st tri-service military institution around the world. Jawaharlal Nehru was the one who laid the foundation stone for the academy in 1949. The academy was fully established in 1954.
The academy offers undergraduate programs in which students or trainees are provided with a bachelor's degree after 3 years of training. Cadets can either choose science as their stream which includes areas like Physics, Chemistry, Mathematics, and Computer Science or they can go for humanities to study subjects like Geography, Political Science, History, Economics, and Languages.
NDA Eligibility Criteria 2020
Before applying to the NDA the candidates are required to first check the Eligibility Criteria 2020 of NDA. The candidates willing to join the National Defence Academy (NDA) have to appear in the Entrance Exam conducted by the Union Public Service Commission (UPSC), New Delhi. The authority of UPSC conducts this prestigious examination two times within a year, generally in the month of April and September. It is suggested to all the aspirants to check the recommended eligibility criteria of NDA 2020 mentioned here. Through this article, we have given you detailed information about NDA 2020 Eligibility Criteria.
Eligibility Criteria of NDA 2020
NDA Exam 2020 is conducted for the all India candidates who are willing to join Indian Defence forces. Through this influential Exam of NDA, the candidates are recruited in Air Force, Navy, and Army.
The concerned candidates can fill the application form of NDA 2020 from 8th Jan 2020 (for NDA I) and from 10th Aug 2020 (for NDA II).
Before applying for the NDA Exam, you must ensure your eligibility as only those who have to fulfill the condition of eligibility will be allowed to write the exam. Confirm your eligibility from here. The NDA 2020 Eligibility Criteria are given below:
Nationality:
The candidate who is appearing in the NDA Exam must be an Indian citizen of India, Bhutan, or Nepal.
The refugee of Tibet came to India before 01 Jan 1962 with a mindset to become a permanent resident of India is also eligible.
An Indian origin person who has migrated from SriLanka, Burma, Pakistan & East African Countries of Uganda, Kenya, the United Republic of Tanzania, Malawi, Zambia, Zaire, and Ethiopia or Vietnam with the intention of permanently settling in India are also allowed to apply.
Candidates other than the Indian citizen and Gorkha subjects of Nepal have needed a certificate of eligibility issued by the Indian Government.
Age Limits, Gender & Marital Status:
For NDA (1) 2020: The candidates possessing age between 2nd Jul 2001 to 1st Jul 2004 are eligible for the exam. If a candidate born before 2nd Jul 2001 and after 1st Jul 2004 then not eligible for NDA (1) 2020 exam.
For NDA (2) 2020: Those who have ages between 2nd Jan 2002 to 1st Jan 2005 are granted to write the exam. If the candidate bears the age before 2nd Jan 2002 and after 1st Jan 2005, they are not permitted to appear the exam.
For the NDA Examination, the marital status of male candidates should be unmarried only then he will be eligible for the exam. For the NDA Entrance Examination, girls are not allowed.
Note-1: The Date of Birth mentioned in the Matriculation/Higher Secondary Examination Certificate available or an equivalent certificate will be considered by the commission.
Note-2: This is informed to all the candidates not to marry until they complete their full training. A candidate who marries consecutive to the date of his application though favorable at this or any subsequent exam will not be picked for training. A candidate shall be discharged if he marries during the training and will be liable to refund all expenditure incurred on him by the Government.
Qualification Criteria:
The requirement of min. qualification for Indian Army wing, Navy and Air Force is as follows:
Eligibility for Indian Army:
The candidates must have completed the 12th (10+2 pattern) or its equivalent exam from a well-recognized board to apply for the Indian Army.
The candidates who are appearing for 12th can also apply.
Eligibility for Indian Navy and Air Force:
The candidates who are looking to give entrance for the Indian Navy and Air Force must have passed their 12th/appearing (2nd pattern) from a recognized board or Univ. with a mandatory subject - Physics, and Maths.
Note: Those candidates who have failed INSB/PABT earlier are not allowed for Air Force. Candidates who have prohibited by the Ministry of Defence from holding any type of Commission in the Defence Services are not allowed to apply.
Physical Standards:
As per the physical standards maintained by the National Defence Academy and Naval Academy Examination 2020, candidates must be physically & mentally fit.
A candidate is not suitable to apply for the NDA Exam who has resigned or withdrawn from any of the training academies of Armed Forces on disciplinary grounds.
The detailed physical standards are mentioned here:
Candidates are needed to sort out inconsequential defects/ailments in order to precipitate the finalization of a Medical Examination organized at the Military Hospital after being recommended at the SSB.
Below listed are few commonly found defects/ailments:
Wax (Ears).
Deviated Nasal Septum.
Hydrocele/Phimosis.
Overweight/Underweight.
Under Sized Chest.
Piles.
Tonsillitis.
Gynaecomastia.
Varicocele.
Body Tattoos:
Body tattoos that are permanent are accepted only if they are on the inner face of a forearm. Tattoos on the reverse side of palm/on the inside of elbow to the wrist and back (dorsal) side of hand/Permanent body tattoos on any other part of the body are not acceptable.
Tattoo marks on the face or body of Tribes as per their existing custom and traditions will be allowed on a case by case basis.
There will be competent authority i.e. Comdt Selection Centre for clearing such cases.
Height & Weight Standards:
The min. height measurement required is 157 cms (162.5 cms. for Air Force).
The min. heights will be 5 cms. less for Gorkhas and individuals belonging to North-Eastern hills areas of India, like Garhwal, and Kumaon.
The min. height can be reduced by 2 cms for the candidates belong to Lakshadweep.
The detailed standards for height/weight are mentioned below:
Height/Weight Standards for Army/Air Force:
Height (cms)

Weight in Kgs

(without shoe)

16-17 years

17-18 years

18-19 years

152

42.5

44.0

45.0

155

43.5

45.3

47.0

157

45.0

47.0

48.0

160

46.5

48.0

49.0

162

48.0

50.0

51.0

165

50.0

52.0

53.0

167

51.0

53.0

54.0

170

52.5

55.0

56.0

173

54.5

57.0

58.0

175

56.0

59.0

60.0

178

58.0

61.0

62.0

180

60.0

63.0

64.5

183

62.5

65.0

66.5
Height/Weight Standards for Navy:
Height (cms)

Weight in Kgs

(without shoe)

16 years

18 years

20 years

152

44

45

46

155

45

46

47

157

46

47

49

160

47

48

50

162

48

50

52

165

50

52

53

168

52

53

55

170

53

55

57

173

55

57

59

175

57

59

61

178

59

61

62

180

61

63

64

183

63

65

67
Note-1: "if the wt. of the candidate is within ±10% departure from avg. given wt. then in such a situation an Individual's wt. is considered as normal". However, candidates with a broad build and heavy bones as well as candidates with a thin build but healthy may be given some relaxation on merit.
Note-2: Up to 2.5 cm. (5 cm. for Navy) is Height relaxation may be allowed where the Medical Board certifies that the candidate is likely to grow and come up to the required standard on completion of his training.
In the Air Force, there will be some extra physical necessities as a pilot. The satisfactory length is as follows:
| | | |
| --- | --- | --- |
| Minimum | Maximum | |
| Leg Length | 99.00 cms | 120.00 cms |
| Thigh Length | – | 64.00 cms |
| Sitting Height | 81.50 cms | 96.00 cms |
Other Physical Standards
Candidates will go through a Medical Examination by the Board of Service Medical Officers who are recommended by the Services Selection Board. Once the candidates who are declared fit by the Medical Board will be allowed entry to the academy.
The candidate should be free from any kind of disease/disability and in good physical & mental health which is likely to interfere with the efficient performance of military duties.
There should be no symptoms of bodily defects or underweight, weak constitutions. The Candidate should not be overweight or obese.
Full-Fledged chest. A fully extended chest should not be less than 81cms. The min. range of expansion after full encouragement should be 5 cms. Chest X-Ray is mandatory and will be taken to rule out any chest diseases.
There is no impairment or maldevelopment of a function of the bones or joints.
There should be no past history of fits or mental breakdown.
The hearing should be normal. A candidate should be able to hear at a distance of 610 cms, a forced whisper with each ear in a quiet room. There should be no proof of present or past disease of the ear, nose, and throat. For AF, Audiometric tests will be done. Audiometric hearing loss should not be more than 20 DB in frequencies between 250 and 8000 Hz. There is no obstruction of speech.
Blood Pressure of a candidate should be normal with no signs of functional or organic disease of the heart and blood vessels.
There should be no expansion of the liver or spleen. There will be not any proof of disease of internal organs of the abdomen.
Un-operated hernias will make a candidate unfit. In the case of Hernia which has been operated, a min. of 6 months must have passed prior to the final medical exam before the commencement of the course.
No varicocele, hydrocele, or piles.
Urine examination will be done and in case any abnormality if detected will be a cause for disqualification.
Skin diseases of any kind which are likely to cause disability or disfigurement will also be a reason for rejection.
There will be a USG abdomen exam carried out and any inborn structural anomaly or disease of the abdominal organs will be a reason for rejection in Armed Forces.
Candidates should have an adequate number of natural and sound teeth. A min. of 14 dental points will be accepted. The total dental points are 22 when 32 teeth are present. A candidate should not be having a severe pyorrhoea.
Within normal limits, the routine ECG must be done for Air Force candidates.
Spinal Condition
History of diseases of past medical or any spinal injury or sacroiliac joints, either with or without objective signs which have to make unnecessary the candidate from favorably following a physically active life, is a reason for rejection for authorizing in IAF. History of prolapsed intervertebral disc/ spinal fracture/ and surgical treatment for these conditions will entail rejection. Any of the mentioned conditions detected radiologically during a medical exam will be ineligible a candidate for Air Force:
Spinal disease Granulomatous disease.
Arthritis/spondylosis (Ankylosing spondylitis/Rheumatoid arthritis and allied disorders/ spondylosis, Osteoarthrosis, and degenerative joint disease/Non-articular rheumatism (e.g. lesions of the rotator cuff, recurrent lumbago, tennis elbow, etc.) & Miscellaneous disorders including polymyositis, SLE, vasculitis.
Spondylolisthesis/spondylolysis.
Compression fracture of vertebrae.
Scheuerman's disease (Adolescent kyphosis).
When associated with clinically restricted movements of the cervical spine there is a loss of cervical lordosis.
Unilateral/Bilateral cervical ribs with demon stable neurological or circulatory required.
As measured by Cobb's method scoliosis more than 15 degrees.
Degenerative Disc. Disease.
More than one level there is a presence of school's nodes.
Atlanto-occipital and atlantoaxial anomalies.
Incomplete block (fused) vertebrae/ Hemi vertebrae at any level in the dorsal or lumbar spine, cervical, and complete block (fused) vertebrae at more than one level in cervical or dorsal spine.
At all levels, unilateral Sacralisation or lumbarisation and bilateral incomplete sacralisation or lumbarisation.
Any other abnormality if so considered by the specialist.
Mild Lordosis or Kyphosis where disfigurement is hardly noticeable and there is no pain or limit of movement will not preclude acceptance.
In case of conspicuous Scoliosis or doubt of any other abnormality or spinal deformity, more than mild, suitable X-rays of the spine are to be taken and the Examinee referred for specialist's advice.
X-Ray Examination
Any of the below-mentioned conditions detected at the time of X-Ray examination will be ineligible for Armed Forces:
Spinal disease Granulomatous.
Spondylosis /Arthritis.
By Cobb's Method Scoliosis more than 15 degrees as measured (10 degrees for Army and Navy).
More than mild Kyphosis/Lordosis.
Spondylolisthesis/Spondylosis/Spondylolysis.
Herniated nucleus purposes.
Compression fracture of Vertebra.
Sacaralisation Disease.
Cervical ribs with provable neurological or Circulatory deficit.
At more than one level presence of Schmorl's node.
Atlanto-occipital and atlanto-axial anomalies.
Incomplete Unilateral or Bilateral Sacaralisation.
other than SV 1 and LV 5, Spina Bifida if completely Sacralised.
As per the specialist considered by any other abnormality.
Visual Standards
Myopia should not be over 2.5 D and hypermetropia not over 3.5 D including Astigmatism. In the better eye, the distance vision (corrected) should be 6/6 and in worse eye, it is 6/9. By means of opthalmoscopeiInternal examination of the eye will be done to rule out any disease of the eye. A candidate should have good binocular vision. For the Army, the color vision standard will be (CP-III).
A candidate should be able to identify red and green colors. Candidates will be needed to produce certificates that neither he nor any other member of his family has suffered from congenital night blindness. Candidates who have sustained Laser Surgery for fixing of refractive error are also not allowed to defense services. Candidates who have sustained or have the proof of having undergone Radial Keratotomy, to enhance the visual intelligence will permanently be ineligible for all the Services. The detailed information about the eyesight eligibility is given below:
Eyesight Eligibility for Naval Candidates:
| | |
| --- | --- |
| Uncorrected without glass | 6/6 |
| Corrected with glass | 6/6 |
| Limits of Myopia | -0.75 |
| Limits of Hypermetropia | +1.5 |
| Limits of Colour Perception | I |
| Binocular Vision | III |
Eyesight Eligibility for Air Force Candidates:
| | |
| --- | --- |
| Uncorrected without glass | 6/6, 6/9 |
| Corrected with glass | 6/6 (only for Hypermetropia) |
| Limits of Myopia | Nil |
| Limits of Hypermetropia | +2.00 D Sph |
| Manifest Myopia | Nil Re |
| Tinoscopic Myopia | 0.5 |
| Colour Vision | CP-I (MLT) |
| Astigmatism | +0.75 Cyl (within + 2.0 D.Max) |
| Near Vision | N-5 each eye |
Maddox Rod Test
Maddox Rot Test details are as the following:
| | |
| --- | --- |
| At 6 meters | Exo-6 prism D |
| | Eso-6 prism D |
| | Hyper-1 prism D |
| | Hypro-1 prism D |
| At 33 cms | Exo-16 prism D |
| | Eso-6 prism D |
| | Hyper-1 prism D |
| | Hypo-1 prism D |
Candidates who wear the spectacles habitually than not allow for Air Force. All of the BSV grades Convergence– Handheld Stereoscope– for distant Up to 10 cm Cover test and near-Lateral divergence/convergence recovery rapid and complete Radial Keratotomy, Photo Refractive Keratotomy/laser in Situ, Keratomileusis (PRK/LASIK) surgeries for correction of refractive errors are not approved for any Air Force duties.
Candidates having sustained cataract surgery with or without IOL implants will also be not worthy to apply. In IAF, candidates who have undergone LASIK surgery are not asserted fit for permanent commission in the flying branch. Candidates must vigilantes a good binocular vision (fusion and stereopsis with good amplitude and depth).
Physical Conditioning
There is a suggestion for candidates to keep themselves in a good physical condition, by following the given below routine:
Running 2.4 km in 15 minutes
Skipping
Sit-ups and Pushups (min. 20 each)
Chin-ups (min. 08)
Rope climbing 3-4 meters.
Get Updated Review ( Voice Based Alumni Feeback)
NDA Application Form 2020 (Released): Apply online at nda.nic.in
UPSC NDA Application Form is out. Through online mode, candidates can apply at upsconline.nic.in from January 8, 2020, to January 28, 2020. The Registration of NDA involves two parts – Part 1 and Part 2.
In Part I of the application form of NDA, basic information of candidates should be filled.
In Part II, the application fees have to pay by candidates, select examination Center for NDA, upload photograph and signature and check agree to the declaration.
For general and OBC category, the application fees are INR 100 while for SC, ST candidates are exempted from fee payment.
Candidates can pay the application fee both online and offline.
Candidates who are successfully registered for the NDA Application Form will be issued NDA Admit Card in the month of March 2020.
NDA 2020 Registration Dates
| | | |
| --- | --- | --- |
| Events | NDA I (Released) | NDA II |
| Notification published | January 6, 2020 | August 07, 2020 |
| Application form started from | January 8, 2020 | August 07, 2020 |
| Last date for filling the application form | January 28, 2020 | September 03, 2020 |
| Issue of NDA Admit Card | March 27, 2020 | 1 or 2 weeks before the exam |
| NDA Exam date | April 19, 2020 | November 17, 2020 |
| Result Announcement | June 2020 | October 2020 |
How to Fill NDA Application Form 2020?
Before starting to fill the form candidates can check the steps to fill the Application Form of UPSC NDA :
NDA Registration – Part 1
Click on the provided link placed above on this page.
Click on 'Part I Registration'.
The registration of part 1 is further divided into four pages.
Page 1: Detail information of Candidate: Candidates need to fill the following details
Name - Candidates need to enter their name in the NDA Application Form 2020 as recorded in the matriculation/secondary examination certificate. Applicants should not prefix such as Mr. or Ms. etc.
Gender - Select gender male or female from the dropdown menu.
Date of Birth – The format to enter the date of birth should be in DD/MM/YYYY as recorded in matriculation/secondary examination certificate.
Father's and Mother's Name – No need to use any prefix such as Shri or Dr. etc.
Nationality – Candidate should select the nationality from the drop-down menu.
Marital Status - Only unmarried male candidates are eligible to fill the NDA 2020 Application Form.
Community - From the drop-down menu candidate need to select the category SC/ST/OBC/General.
Fee Remission - For SC, ST sons of JCOs/NCOs/Ors fee exemption is admissible
Educational Qualification - Candidates need to select their educational qualification – if passed Class 12/HSC or appearing for the same.
Address and Email ID - Candidates should fill their address carefully as all communications related to the NDA Examination will be sent to the same. Along with the address, candidates need to enter their contact number and email ID.
Page 2: Choosing branch preference
Applicants on this page have to choose the preferences of the Indian Army, Air Force, and Navy.
The preferences in numbers should be marked by candidates from 1 to 4.
If candidates do not want to give their preference then Mark '0'.
Those who belong to Military School or Son of JCO/ Sanik/ NCO/Other Rank Officer have to fill details.
Click on 'Continue' to move to the next page of the NDA Application Form 2020.
Page 3: Verify the details
Candidates in this part have to verify the details entered in NDA 2020 Application Form.
Applicants should note that after final submission no change will be entertained.
Choose one from I agree/I do not agree.
Page 4: Registration ID Generation
Along with other details like name, father's name, DOB, email id, etc candidates will be able to view their registration ID.
An email will be sent to the candidate's registered email address regarding the registration details.
To pay the application fees through offline candidates have to print their pay-in-slip in this part.
By clicking on the 'Print Application Part-I' tab candidate can print an Application Form.
Click Part II registration button to pay NDA application fees, select NDA Exam Centres 2020, upload photograph and signature and agree to declaration.
NDA Registration 2020 – Part 2
Part 2 of the NDA Application Form 2020 comprises three stages.
Fee payment
Selection of examination center
Uploading of Photograph and Signature
Fee Payment - Candidates can pay NDA 2020 Application Form fees both online and offline. For general and OBC category the fee is INR 100. SC, ST, Sons of JCOs, NCOs, ORs are exempted from fee payment.
Mode of Payment - Candidates can pay their fees in any SBI branch by cash or through MasterCard/ net banking, Visa/ Rupay Credit/Debit Card. Candidates who are paying the fees by cash need to print the system generated pay-in-slip during Part-II registration and deposit the fee.
Selection of examination center - UPSC Prescribed the lists of examination centers. For written examination candidates have to select the centers from the given lists of exam cities. On the basis of the first-apply-allot, allotment of centers will be done therefore candidates are advised to apply early.
Uploading of photograph and Signature - The scanned signature and photograph should be in the .jpg format. The file of a photograph should not exceed 40 KB and must not be less than 3 KB in size while for the signature it is 1 KB.
At the bottom of the application page, candidates have to agree to the declaration and submit the application form. The unique Registration ID will be generated for that particular form. To see an application, candidates have to click the link 'View/Print'.
What Documents to Preserve after Final Submission?
Application form Printout
Proof of Fee payment
Identical photographs
How to edit details in NDA 2020 Application Form?
The data entered in the NDA Application Form can make correct by candidates within the dates prescribed by the commission.
At the bottom of the application form, the 'Update' button is provided to move back and make corrections in the details filled by the candidates.
Candidates are advised to check the data carefully as no edit or change in the information will be allowed after the final submission.
NDA 2020 – Key Features
The candidates submitted their form through online mode is not needed to send any document/certificate to the UPSC.
Through email, the candidate gets the message of the final submission of the application form.
On the home page "View/Print Application" link is available for viewing the submitted application form.
National Defence Academy Admission 2020
Commonly known as NDA, the academy offers Bachelor's courses in the streams of Arts, Science & Engineering. Through NDA candidates get the chance of admission to Navy, Air Force, & Army. For military education, the National Defence Academy is a sign of global excellence.
Candidates can seek Admission at NDA via NDA & NA Entrance Exam.
The admission for NDA is conducted in two months i.e. January & August.
Candidates have to apply online only for the entrance exam, there is no offline mode available.
Only unmarried male candidates are eligible to sit in the exam.
The minimum age limit to appear for the exam is 16 years.
The maximum age limit for candidates to sit for the exam is 19 years.
National Defence Academy UG Admission 2020: BA, BSc, BTech
NDA offers UG Courses including BA, BSc & BTech.
The specializations of these courses along with the eligibility criteria are mentioned below:
Course

Specialization

Eligibility

BA

N/A

10+2 from a recognized board

Qualifying Exam: NDA & NA Entrance Exam

BSc

N/A

10+2 with Physics & Mathematics as mandatory subjects

Qualifying Exam: NDA & NA Entrance Exam

B. Tech

Mechanical Engineering

Computer Science & IT

Applied Electronics

Communication Engineering
Note: Candidates who have not cleared Pilot Aptitude Battery Test (PABT) are not eligible for Air Force Wing.
National Defence Academy Selection Process, 2020
This academy offers admission via NDA or NA Entrance Exam. Follow the below steps to complete the Admission Procedure:
Entrance Exam:
The candidates have to give NDA & NA Entrance Exam conducted twice a year. The entrance exam is conducted by Union Public Service Commission (UPSC). The candidates who have cleared the entrance exam have to appear for the SSB Interview.
SSB Interview:
Service Selection Board (SSB) interview is a 5-day process. The interview schedule is based on the rank obtained in NDA & NA Entrance Exam. Mentioned below are the two stages of SSB interview process:
Stage 1: Screening Round
It is conducted on the first day of the interview process. It consists of 2 tests i.e. Officer Intelligence Rating Test (OIRT) & Picture Perception & Discussion Test (PPDT). These tests contain basic questions of general aptitude, reasoning & intelligence.
Stage 2:
This stage consists of a 4 days test, only those candidates who have qualified the stage 1 can appear for this stage.
1.Psychological Testing
2.Personal Interview
3.Ground Tasks Officer (GTO) Testing
4.Conference Round
5.Medical Examination
Candidates who have cleared the SSB Interview Process, have to appear for the Medical Test for about a week. The candidates who have found medically fit will be eligible to sit for the next round.
Final Selection
This is the final round of the selection process. Candidates will be selected based on the merit list summed up on the basis of the SSB Interview & the medical test.
Documents Verification
After the final selection candidates have to appear for the document verification round. The documents required at the Service Selection Center (SSC) are mentioned below:
Original 10+2 or 12th class passing certificate
Eligibility certificate for reserved categories of student
Identity proof (PAN Card, Voter ID, Aadhar Card, etc.)
Category or cast certificate for SC, ST, OBC, etc. categories
Passport size photographs
Proof of residence
Candidates need to carry all the required documents in original as well as photostat copies. Failure to present any of the required documents can lead to the disqualification of the candidate.
National Defence Academy Admit Card 2020
Candidates can download the admit card online from the UPSC official website.
The steps to download the admit card are mentioned below:
Visit the official website of UPSC
Open the required link from the notification panel
By using your registration number & password log in to the page.
Click on submit & check all the details in admit card
Download the multiple copies of it & carry it at the time of examination
National Defence Academy Application Process 2020
Candidates need to apply online for NDA & NA Entrance Exam.
Follow the below steps to complete your registration:
Click here & fill in all the necessary details
Upload all the required scanned copies of the documents
Write down your registration number once you have registered
Candidates need to pay a fee of Rs. 100 for the registration. There are no fee charges applicable for the reserved categories (SC, ST, etc.) candidates. The application fee can be paid offline by paying cash in any State Bank Branch or online by using any debit or credit card.
NDA II Exam Pattern
NDA Exam held two times in a year through offline mode (written test). The exam comprises of two sections- Maths and General Ability Test. The total duration of NDA 2019 is 5 hours combined for both sections.
Candidates who pass the written NDA Exam will proceed to the NDA SSB Interview Process. To prepare the merit list UPSC sets the cutoff score of candidates who are called for the five-day selection process.
The exam will be objective type i.e., Multiple Choice Questions will be asked.
The medium of the exam will be bilingual with a total of 900 marks.
Out of 270 questions, from Mathematics 120 questions have been asked and from the General Ability section, there are 150 questions.
There is a provision of negative marking as per the marks allotted to questions asked.
The syllabus covered under NDA Exam is of CBSE 10+2 standards.
NDA Exam Pattern Highlights
| | |
| --- | --- |
| Mode of Exam and Medium | Offline (Pen Paper Based) in English and Hindi |
| No. of sections | 2 |
| Type of Question Paper | Objective Type or Multiple Choice Question |
| Tot. No. of Ques. | 270 Ques. (120 from Maths and 150 from General Ability Test) |
| For Entrance Test NDA Total Marks | 900 Marks (300 Marks for Mathematics and 600 Marks for General Ability Test) |
| Exam duration | 2.30 hours (Each Section) |
NDA Exam Pattern - For Maths and General Ability Test
NDA is conducted in offline mode and all the questions are of MCQ type. The exam is held in both English and Hindi languages. Candidates are asked to attempt two sections- Maths and General Ability Test.
Other information related to NDA Exam Pattern from both the sections have been tabulated below:
| | | | | |
| --- | --- | --- | --- | --- |
| Subject | Paper | Tot. No of Ques. | Exam Duration | Max. Marks |
| Maths | 1 | 120 | 2 ½ Hours | 300 |
| GAT | 2 | 150 | 2 ½ Hours | 600 |
| Total | -- | 270 | 900 | -- |
All candidates have to appear for NDA Interview after qualifying the NDA Entrance Test. Details are as below:
| | | |
| --- | --- | --- |
| Second Round | Duration | Maximum Marks |
| SSB Interview | 4-5 days | 900 |
Candidates are advised to go through the syllabus of the examination along with NDA Exam Pattern. It will guide candidates to have better preparations for both Entrance Test as well as Interview.
The GK section of NDA Exam consists of the following topics:
Physics (100 marks)
Chemistry (60 marks)
General Science (40 marks)
History and Freedom Movement (80 marks)
Geography (80 marks)
Current Events (40 marks)
NDA Marking Scheme
NDA comprises of two sections- Maths and GAT.
There will be a total of 120 questions of 300 marks in the Mathematics section.
2.5 marks each for all questions, which will only be given for opting for the correct answer. There will be a deduction of 0.83 Marks for each incorrect answer.
GAT will comprise 600 marks; 200 marks for English and 400 marks for General Knowledge.
In this given section, there will be a total of 150 questions, 50 from English and 100 from GK.
In this section, candidates will be awarded 4 marks for each correct answer.
For each wrong answer, there will be a deduction of 1.33 marks. No mark for unanswered questions.
Given below is the bifurcation of both the sections of the NDA Exam. Marks allotted to each section and sub-sections have been expounded below:
| | | | | |
| --- | --- | --- | --- | --- |
| Subjects | No. of Ques. | Marks | Marking scheme | Negative Marking |
| Mathematics | 120 | 300 | +2.5 | -0.83 |
| English | 50 | 200 | +4 | -1.33 |
| General Knowledge: | 100 | -- | +4 | -1.33 |
| Physics | -- | 100 | -- | -- |
| Chemistry | -- | 60 | -- | -- |
| General Science | -- | 40 | -- | -- |
| History, Freedom Movement, etc. | -- | 80 | -- | -- |
| Geography | -- | 80 | -- | -- |
| Current Events | -- | 40 | -- | -- |
| Grand Total | 270 | 900 | -- | -- |
Syllabus for NDA
Maths
Trigonometry
Algebra
Differential Calculus
Vector Algebra
Integral Calculus and Differential equations
Matrices and Determinants
Analytical Geometry of Two and Three Dimensions
Statistics
Probability
English
Vocabulary
Grammar and Usage
Comprehension and Cohesion in Extended Text
Physics
Motion of Objects
Newton's Laws of Motion
Force and Momentum
Parallelogram of Forces
Stability and Equilibrium of Bodies
Gravitation
Elementary Ideas of Work
Velocity and Acceleration
Power and Energy
Sound Waves and their Properties
Simple Musical Instruments
Natural and Artificial Magnets
Properties of a Magnet
Earth as a Magnet
Siphon
Levers
Balloon
Pumps
Hydrometer
Pressure Cooker
Thermos Flask
Gramophone
Telegraphs
Telephone
Periscope
Simple Pulleys
Physical Properties and States of Matter
Mass
Weight
Volume
Density and Specific Gravity
Principle of Archimedes
Pressure Barometer
Effects of Heat
Change of State and Latent Heat
Modes of Transference of Heat
Rectilinear Propagation of Light
Reflection and Refraction.
Spherical Mirrors and Lenses. Human Eye
Static and Current Electricity
Measurement of Temperature and Heat
Conductors and Non-conductors
Ohm's Law
Simple Electrical Circuits
Heating
Lighting and Magnetic Effects of Current
Measurement of Electrical Power
Primary and Secondary Cells
Use of X-Rays
Chemistry
Features and Preparation of Oxygen, Hydrogen, Nitrogen and Carbon-Dioxide
Oxidation and Reduction
Material required in the Preparation of Substances Like Glass, Soap, Cement, Ink, Paper, Safety Matches, Paints, and Gun-Powder
Carbon – Different Forms
Physical and Chemical Changes.
Symbols, Formulas and Simple Chemical Equations
Law of Chemical Combination (excluding problems).
Properties of Air and Water
Acids, Bases, and Salts
Elements, Mixtures, and Compounds
Fertilizers – Natural and Artificial
Elementary Ideas About the Structure of the Atom
Atomic, Equivalent and Molecular Weights
Valency
General Science
Basis of Life – Protoplasms, Cells, and Tissues
Constituents of Food
Balanced Diet
Achievements of Eminent Scientists
Difference Between the Living and Nonliving
Human Body and its essential Organs elementary Knowledge
Food – Source of Energy for Man
Growth and Reproduction in Plants and Animals
Common Epidemics, their Causes, and Prevention
The Solar System – Meteors and Comets
Eclipses.
History
Freedom Movement in India
Bhoodan
Sarvodaya
National Integration and Welfare State
Basic Teachings of Mahatma Gandhi
Broad research of History of India with Emphasis on Civilisation and Culture
Elementary Knowledge of Indian Five Year Plans
Elementary Study of Indian Constitution and Administration
Panchayati Raj
Forces Shaping the Modern World
Renaissance
Exploration and Discovery
War of American Independence
French Revolution
Industrial Revolution and the Russian Revolution
Impact of Science and Technology on Society
Concept of One World
United Nations
Panchsheel
Democracy
Socialism and Communism
Co-operatives and Community Development
Role of India in the Present World.
Geography
Origin of Earth
Weathering – Mechanical and Chemical
Earthquakes and Volcanoes
The atmosphere and its Composition
Temperature and Atmospheric Pressure
Rocks and their Classification
Planetary Winds
Cyclones and Anti-cyclones
Humidity
Condensation and Precipitation
Major Natural Regions of the World
Important Sea Ports and Main Sea
Land and Air Routes of India. Main Items of Imports and Exports of India
Types of Climate
The Earth: Its Shape and Size
Latitudes and Longitudes
Concept of Time
International Date Line
Movements of Earth and their Effects
Ocean Currents and Tides
Indian Regional Geography– Natural Vegetation and Climate
Mineral and Power Resources
Distribution and Location of Industrial Activities and Agricultural.
Current Events
Current Important World Events
Important Events That Have Happened in the Recent Years in India
Well-known Personalities – Both Indian and International Including those are from Cultural Activities and Sports.
Preparation Tips for NDA Exam
To tackle with NDA Exam, bookish knowledge is not sufficient. A candidate must have to develop a suitable personality; you need to work on your spoken language, general knowledge, and other related factors. To help you out with such essential factors, we provide you the Best NDA Preparation Tips:
Get your Mathematics and English brushed up
If you are planning to face the NDA Exam, then Maths and English are very important subjects for you. You must be apace in making calculations as you can't afford to waste your time in calculations while solving section of maths and for this, you have to practice very hard. Only practice can give you this power to act to be swift while making calculations in the NDA Exam. While for English, you have to read as much as you can. Read anything like English novels, newspapers, blogs, books or you can listen to English news channels. This will improve your English and general knowledge as well.
GAT- General Ability Test
Get your basic concepts cleared of Physics, chemistry, and biology while preparing for NDA. All you need is to memorize a few major concepts, but nothing tricky for Civics, History, and Economics. You just can't ignore any aspect of the GAT Section as GAT covers the major portion of the NDA Test. Carefully, go through the GAT Syllabus and prepare for each and every topic mentioned under the heading. Brush up the grammar rules for English in this section.
Keep track of current events
If you are not aware of nearly all the current events you just cannot survive in the NDA Exam and interview. You must know all about the major events that happened, say, at least for the last five years. For this, all you have to do is to watch the news, read the newspaper, listen to the interviews of famous personalities, keep track of all the awards and prizes, on a daily basis.
The backbone of any NDA Preparation Strategy is solving sample papers. If you really want to get an idea of what kind of questions you have to face on the doom day, you have to solve sample papers. And if you are lucky enough, you might get some repeated questions as well. All in all, by solving last year's papers or sample papers, you can get a clear picture of what you are dealing with and by that, you can plan your line of study accordingly.
Don't make a wild guess in exam
As you must know that in the NDA Exam there is a negative marking scheme applicable. So, it seems essential to consider this point in NDA Exam Preparation Tips. It is not at all a smart option to make a blind guess in the NDA Exam. If you don't know the answer to some questions in the paper, just leave it unanswered. Don't be over-confident over your guesswork. You might lose the marks that you scored through the correct answers. So, play smart and only answer the questions you are 100% sure about. Be wise and avoid the guessing game.
Stay fit and maintain your health
Remember that you have to treat your health as a priority as we are talking about National Defence Academy here. Consider this as the priority for the NDA Preparation Tip. You can't afford to play with your health and hope that the selectors will select you even with a weak personality. If you are not completely fit and carry a weak personality then all the hard work you did, to clear the written examination of NDA can go in vain. So, work continuously and properly on your health to enhance your personality.
Remember that you just need not waste any time over the questions you have no idea about it as time is not your ally in NDA Exam. First of all, solve the questions you have prepared for or the one you know something about. After that, if there is still any time left in your hands then you can go for the ones you are not sure about and which are time-consuming. But don't forget, answer only those questions, you are very sure about or you might lose your hard-earned marks.
Create your very own short notes
You might have to consult a very large number of books and notes while doing preparation work for NDA. But when the stage of revision arrives, you don't leave with enough time to go through them again. So, it's better to keep your own short notes which handy and you can revise them without taking much time and which are actually useful and important.
NDA Recommended books
In NDA, questions are asked from class 12 Mathematics. Also, candidates are required to be aware of the current happenings around the world to attempt the General Ability Test. Some of the recommended books for candidates are mentioned below.
A vast explanation of mathematical concepts is mentioned in these books.
Every minor topic which is mentioned in the syllabus is covered in it like Sets and relations along with functions, quadratic equations, logarithms, trigonometry and geometry topics like circles, triangles, coordinates, etc.
These books also include the tricks and shortcut methods for solving the questions.
| | | |
| --- | --- | --- |
| Subjects | Books | Author |
| Mathematics | Mathematics for NDA and NA: National Defence Academy and Naval Academy | R S Aggarwal |
| Mathematics | Quantitative aptitude for competitive examinations | RS Aggarwal |
| English | NDA and NA National Defence Academy and Naval Academy Entrance Examination: 10 Practice Sets (English) | Expert Compilations |
| English | Practice Papers of NDA INA: Conducted by UPSC (English) | Sachchida Nand Jha |
| General Knowledge | Objective General Knowledge & Current Affairs (Level 1) | Disha Experts |
| General Knowledge | Objective General Knowledge & Current Affairs (Level 2) | Disha Experts |