Topic We Cover: SOUTH ASIAN UNIVERSITY (SAU)
1. Overview
2. COURSES OFFERED BY THE UNIVERSITY
3. LOGO – SOUTH ASIAN UNIVERSITY
4. ADMINISTRATION
The Governing Board
Executive Council
Academic Council
Finance committee
5. FACULTIES AND DEPARTMENTS
FACULTY OF MATHEMATICS AND COMPUTER SCIENCE (FMCS)
FACULTY OF LIFE SCIENCES AND BIOTECHNOLOGY (FLSB)
FACULTY OF ECONOMICS (FE)
FACULTY OF SOCIAL SCIENCES (FSS)
FACULTY OF LEGAL STUDIES
6. LIBRARY
7. PROPOSED CAMPUS
SOUTH ASIAN UNIVERSITY (SAU)
South Asian University is an International University which is a result of collaboration of the eight members of the SAARC (South Asian Association Regional Council). These countries who are members in the South Asian University are Afghanistan, Bangladesh, Bhutan, India, Maldives, Nepal, Pakistan and Sri Lanka. With its temporary campus at Akbar Bhawan, Delhi, India the University commenced in the year 2010. The permanent Campus of the South Asian University will be built up Maidan Garhi, South Delhi, India.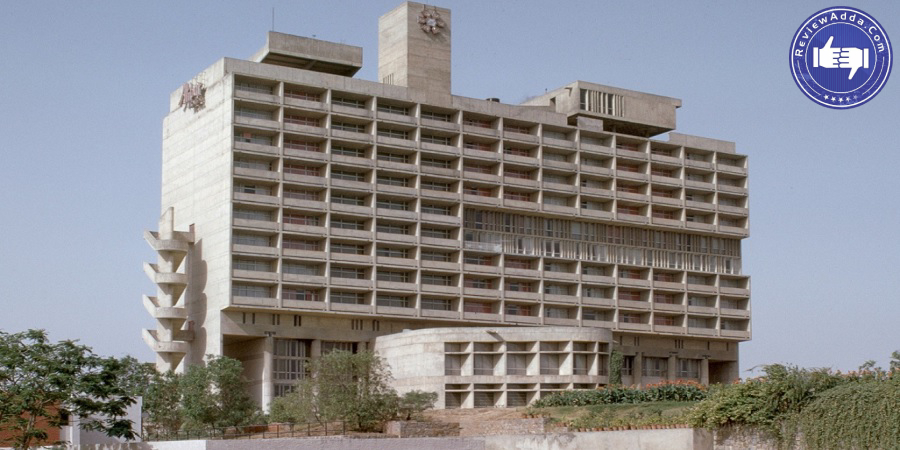 The first academic session of South Asian University started in August, 2010 with only two Postgraduate Academic Programmes in Economics and Computer Science. Currently, the university offers various Master's and M.Phil/Ph.D programmes in various disciplines as applied mathematics, biotechnology, computer science, development economics, international relations, law and sociology. According to an inter-government agreement which is signed by the foreign ministers of the all eight member nations of SAARC, the degree which is provided by SAU is recognised in all 8 member countries.
There is a country quota system for the students of eight SAARC nations. Admission test is conducted at its multiple centres in all the countries. Students which form part of the university are pre-dominantly from SAARC nations, yet there are students from other nations as well. The University provides its students with immense knowledge and education and follows its motto of providing "knowledge without borders".
The founding president of South Asian University was Mr. G.K. Chadha. He died on 1st March 2014. He joined the SAU as its first CEO and later he became the president of the university. Before joining the university he was the Economic Advisor to Prime Minister of India. After him, Dr. Kavita Sharma took over as the President of the university. Presently, Dr. AVS Ramesh Chandra is serving as the Acting President of the University.
The mandate of the University focuses on providing such choice of programme to the students which would:
enhance learning amongst South Asian people and it would promote understanding each other culture and perspectives.
provide students which such quality education that will build up leadership qualities so that a new class of talented South Asian students can be developed.
enhance building capacity of South Asian nations in field such as science, technology and other areas which are necessary for improving the life quality. These areas can include information technology, bio-technology and Management Sciences.
The University runs on such core objectives and vision and thrives to provide world class education to students of nations of South Asia.
COURSES OFFERED BY THE UNIVERSITY
This International University is focused on research work as well. Today the Research University offers full time research programmes and Master's programme in the below mentioned disciplines:
Applied Mathematics
Biotechnology
Computer Science
Development Economics
International Relations
Legal Studies
Sociology
A Faculty of Undergraduate Studies has been planned. The faculty will be headed by a Dean and it will offer 4 year BA programme in Humanities and 4 year programmes in Social Sciences, and Natural Sciences.
LOGO – SOUTH ASIAN UNIVERSITY
The logo of the South Asian University is of octagonal shape, where each side of the octagon represents one country of all the eight countries of SAARC. The logo visually also represents number 8 which is overlaid on one other or it may be also seen as an infinity symbol.
ADMINISTRATION
South Asian University has a decision making body which consists of the following:
The Governing Board
The Governing Board is the highest decision making authority of the University. It takes decision relating to academics and administration. It also oversees the financial Management of South Asian University. It is also responsible for liaison with the member states of SAARC and SAARC Secretariat.
Executive Council
Executive Council primarily deals with the Executive decisions. The president of the SAU will be the chairman for Executive Council Meetings.
Academic Council
Academic Council is the custodian of academic activities of the University. It has been vested with the powers of establishing and abolishing Faculties, Departments, Institutions, Inter-disciplinary Research Centres, laboratories and libraries.
Finance committee
The annual accounts, financial estimates and expenditure proposal are considered by the Finance committee of the University. The Finance Committee approves the annual accounts and estimates of the University and then they are submitted to Executive Council for its approval.
FACULTIES AND DEPARTMENTS
The University emphasis on post-graduate programmes and Research Programmes and plans to have 12 post graduate faculties, 6 science faculties and 6 non-science faculties. University also plans to establish a flagship institute for South Asian students.
Get Updated Review ( Voice Based Alumni Feeback)
FACULTY OF MATHEMATICS AND COMPUTER SCIENCE (FMCS)
The FMCS tries to give its students a comprehensive coverage to subjects such as mathematics and computer science through its Post Graduate Programmes. The faculty has two departments:
Department of Mathematics
Department of Computer Science
The following degrees will be awarded by the faculty:
DEGREE

ELIGIBILITY

Direct Ph.D Program

Students shall posses M.Sc./M.Tech degree

M.Sc. (Applied Mathematics)

Duration - 2 years

B.Sc. (Mathematics Stream) of 3 years

M.Sc. (Computer Science)

Duration – 2 years

B.Sc. (Computer Science) of 3 years
The faculty plans to have around 50 faculty members, around 250 research students. The faculty plans for providing modernised computational facilities and computer science laboratories equipped with latest techniques for the benefit of students.
FACULTY OF LIFE SCIENCES AND BIOTECHNOLOGY (FLSB)
The Faculty of Life Sciences and Biotechnology educates the students about the wide array of Life Sciences. The faculty endeavours to teach its students the latest concepts and do research in technologies and make them ready for a successful career in modern biology and biotechnology. The areas covered under this faculty are Molecular and Cellular biology, Biotechnology, Microbiology and Immunology, Molecular Medicines, Genomics, Genetics and Evolutionary Biology. It also includes topics like Biotechnology in plants, Neurosciences, Cancer Biology, Ecology, stem cell biology, Fermentation and Biochemical engineering, structural biology and synthetic biology. The degree offered by the faculty are as:
| | | |
| --- | --- | --- |
| DEGREE | ELIGIBILITY | DURATION |
| M.Sc. (Biotechnology) | B.Sc degree of 3 years | 2 year |
| Ph.D (Biotechnology) | M.Sc/M.tech degrees | 5 year |
The faculty has a state of art Central Instrumentation Facility (CIF) which can be used by all the members of faculty. The CIF has equipment such as Real Time PCR machine, 2D Gel Electrophoresis, Gel documentation system, Flow Cytometer, fluorescent microscopes, Biosafety hoods, apotome, etc.
FACULTY OF ECONOMICS (FE)
The FE provides opportunity to its student to get a Master's degree in Economics with a specialization in Economic Development and also a Ph.D Program in Economics. The students who pass out with the degree offered by this faculty are able to make a good career in academic field, corporate sector, development agencies (national and international both), policy framing, etc.
The faculty has a well stock library for the students. There is also a computer laboratory and a variety of electronic resources. A comprehensive documentation and reference centre is also in process of building up.
FACULTY OF SOCIAL SCIENCES (FSS)
The FSS commenced in the year 2011 and presently it has following two departments:
Department of International relations
Department of Sociology
Faculty of Social Sciences is planning to add another three departments in addition to those which presently exist. These are:
Department of Political Studies
Department of Human Development Studies (Education Studies, Population Studies, Community Health)
Department of Public Policy and Governance
The following two degrees are awarded by the faculty:
MA program: MA degree is offered by the SAU in Sociology and International Relations. The duration for both the programs is of two years each and these are divided into four semesters. Eligibility of a candidate is that he shall have a three year of four year BA degree or an equivalent degree. The candidate will also have to clear the annual entrance examination which is held in selected cities in South Asia.
Direct Ph.D program: Those students can apply who possess MA degree, M.Phil degree or any other degree which is equivalent to master's degree.
The South Asian University wants its students to have comprehensive understanding of the subjects of law and its systems and theories. So the faculty of Legal Studies has introduced the LL.M programme with a special focus on international law. The faculty offers courses such as General Principles of International Law, International Humanitarian, International Criminal Law, Law of the Sea, Private International Law, Intellectual Property Law, and Legal Theory and jurisprudence.
The Courses offered by the faculty are
Masters of Law (LLM)
Ph.D in Legal Studies
Some innovative courses such as Comparative Constitutional Law of South Asian Countries are also offered by the faculty.
Apart from the above faculties there are other facilities which have been planned but they have not yet started. These are:
Faculty of Earth System Sciences
Faculty of Physical and Chemical Science
Faculty of Arts and Design
Faculty of Management
Faculty of Humanities
Faculty of Undergraduate Studies
Institute of South Asian Studies
Faculties which have been accepted in principle but which are not yet planned:
Faculty of Engineering & Technology
Faculty of Medical and Health Sciences
LIBRARY
With an aim to help the students, faculty members and other users of the university academically and in research work, Professor G.K. Chadha Library, South Asian University was established. The name of the library was changed in 2014 and was kept in the name of Professor G K Chadha to pay tribute to his contributions towards the establishment and development of the university in the initial years.
The library is large and have around 14500 volumes of books which are published by different universities, publish houses, Oxford University press, Taylor and Francis Group, etc. The books here are in various disciplines like computer science, mathematics, biotechnology, sociology, economics, law, international relation, religion, literature, etc.
The library also offers some e-books which are in different subjects and from different publishers. A maximum of three books at a time can be borrowed by the students from the library. Textbooks can be borrowed for one week and general and research books for two weeks.
Library also has a cyber-centre where students can access the online study material provided by the library. There are around 15 work stations which are available in the library. The library also possesses a reference station which holds print volumes of reference books, print periodicals, newspapers, journals, magazine, etc. Sections like reference library, audio-visual library, digital library, Institutional repository, and open reading hall are planned and are going to commence soon.
PROPOSED CAMPUS
The proposed campus of SAU will be built up at Maidan Garhi, South Delhi which is adjacent to IGNOU and Asola Wildlife Sanctuary. The campus is planned to be made up in around 100 acres of area. The campus will house all the modern facilities, buildings, hostels, playgrounds, clubs and sports complex, residential apartments, etc. The construction is running fast and is expected to be finished by the year 2020.
JOINT CELEBRATION OF INDPENDENCE DAYS OF INDIA AND PAKISTAN
Every year students of India and students from Pakistan jointly celebrate the Independence Days of their countries. The Independence Day of Pakistan is on 14 August and of India it is on 15 August. Students of both the countries have a joint celebration which generally commences from the night of 14.
REGISTRATION BY FOREIGN STUDENTS- INSTRUCTIONS
All foreign people including foreigners of Indian origin are required to register themselves within 14 days of arrival, with the Foreigners Regional Registration Officer (FRRO)/Foreigners Registration Officer which is having jurisdiction over the place where the foreigner wants to stay.
The registration can be done online through e-FRRO. All procedure of registration with FRRO and any relating services like Visa extension, Return Visa, Exit permit, etc. can be done online without requiring to visit the FRRO.
South Asian University, a central University is an excellent imitative taken by the SAARC member nations to promote the young talent that exists in the South Asian countries. The students required a proper platform through which their talent could be navigated into proper direction and so that the youth can make career in field like science, technology, legal studies, international relations, computer sciences, and other areas which would help in improving the life of people and the society as a whole.