Final run for US election 2016
Finally it is going to be one on one competition between Donald Trump and Hillary Clinton as other nominees have dropped out from the race. Donald Trump, king of controversy has finally reached into final phase of US Presidential Election 2016 as Ted Cruz drops out of the race on May 3, 2016. And also Bernie Sanders of democratic Part gave quite a tough competition to Hillary Clinton until Sanders lost the Lowa caucuses in an extremely close margin of 0.2%.

The general election for 2016 will held on Tuesday November 08, 2016.

Biography
Donald Trump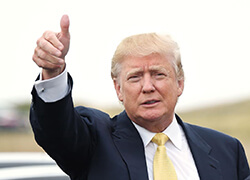 Born on June 14, 1946 (70 years), Donald Trump is not only the US Presidential election candidate for 2016 but also is one of the successful American Businessman, television personality and author. Born and raised in New York City, billionaire real estate tycoon is the chairman of The Trump Organization.
Graduated from the Wharton School of the University of Pennsylvania in Bachelor of Science in Economics in 1968, worked with his father Fred Trump (American real estate developer) during his college. He is the second youngest child out of five of Mary and Fred Trump. He was listed among the 400 The WorldBillionaires by Forbes. He often says that he feels Scottish and is proud of German heritage, served as grand marshal of the 1999 German-American Steuben Parade in New York City. He left the school at the age of 13 and joined the New York Military Academy (NYMA).
His 1st and most profitable deal was the building of the Grand Hyatt Hotel in 1978 near Grand Central Station in Manhattan with silent partnership with his father. He also hosted a popular show The Apprentice on NBCfrom 2004-2015.
Hillary Clinton
68 years old American politician Hillary Diane Rodham Clinton was born on October 26, 1947 in Chicago. J.D. earn former US Secretary of State graduated from Wellesley College in 1969. 1st female chair of the Legal Services Corporation, 1978 married Bill Clinton in 1975. She is the wife of 42nd President of the United States. As the New York senator in 2000 she voted in favor of war in Afghanistan and Iraq Resolution after 9/11 attack. She leaded the investigation in health issues faced by 9/11 first responders (Manhattan).
A weekly syndicated newspaper column titled Taking It Over from 1995-2000 by Clinton. A book named It Takes a Village: And Other Lessons Children Teach Us was the best seller of The New York Times for which she received Grammy Award for Best Spoken Word Album(for audio recording version) in 1997.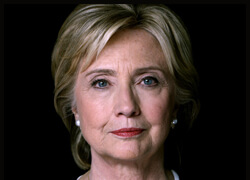 Political Career
Donald Trump
In 2015, Donald Trump announced his candidacy for President and quickly emerged as the front-runner of Republican Party. And was formally nominated at the 2016 Republican National Convention in June.
Republican Party
Official announcement June 16, 2015
Campaign Slogans: (1) Make America Great Again (2) Cant Stump the Trump
Hillary Clinton
First lady of the United States in Bill Clinton Presidency (1993-2001).
Clinton Presidency (1993-2001).
First lady of Arkansas (1979-1981), (1983-1992).
Junior United States Senator representing New York (2001-2009)
Served as the 67th United States secretary of State from 2009-2013.
Run for US President in 2008, but lost democratic nomination to Barack Obama.
67th United States Secretary of State in Obama administration (2009-2013).
Announced 2nd Presidential run in 2016.
Democratic Party
Official announcement: April 12, 2015
Campaign Slogans: (1) Hillary For America (2) Fighting for us (3) I am With Her (4) Stronger Together
Twitter followers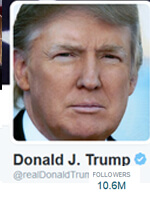 Followers:10.6M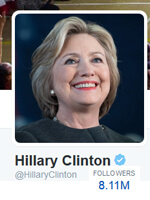 Followers:8.11M
Famous supporters of US election nominee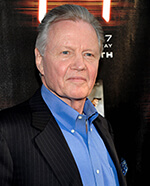 Jon Voight, Oscar winning actor
Mike Tyson, former professional boxer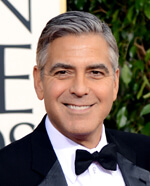 George Clooney, Actor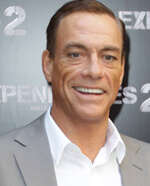 Jean-Claude van Damme, Actor
Sigourney Weaver, Actress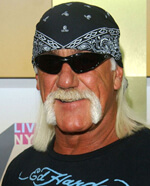 Hulk Hogan, professional wrestler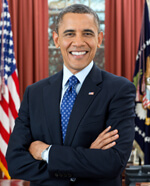 President Barack Obama
Famous controversies of US Election Candidates 2016
Donald Trump
The only card [Hillary Clinton] has is the woman's card. She's got nothing else to offer and frankly, if Hillary Clinton were a man, I don't think she'd get 5 percent of the vote. The only thing she's got going is the woman's card, and the beautiful thing is, women don't like her.
An extremely credible source has called my office and told me that Barack Obama birth certificate is a fraud.
Robert Pattinson should not take back Kristen Stewart. She cheated on him like a dog & will do it again – just watch. He can do much better!
All of the women on The Apprentice flirted with me – consciously or unconsciously. That to be expected.
I said if Ivanka werent my daughter, perhaps I be dating her.
On Mexican immigrants - They're bringing drugs, crime and are rapists.
A total and complete shutdown of Muslims entering the United States.
Get Updated Review ( Voice Based Alumni Feeback)
Hillary Clinton
Donald Trump is mostly famous for controversial tweets on various matter lets recall his few out of the blueweird statement:
Email controversy – During her tenure as US State Secretary she was known that she used her private email server for official purpose instead of Official State Dept. accounts maintained on federal servers.
Family Details
| | |
| --- | --- |
| Donald Trump | Hillary Clinton |
| Wife – Melania Trump (current) | Husband – Bill Clinton |
| Parents – Mary and Fred Trump | Parents – Dorothy and Hugh Rodham |
| Children – Donald Trump, Jr., Ivanka , Eric (with Zelní?ková), Tiffany (with Maples) and Barron (with Knauss) | Children – Chelsea |
US Presidential Election 2016 Poll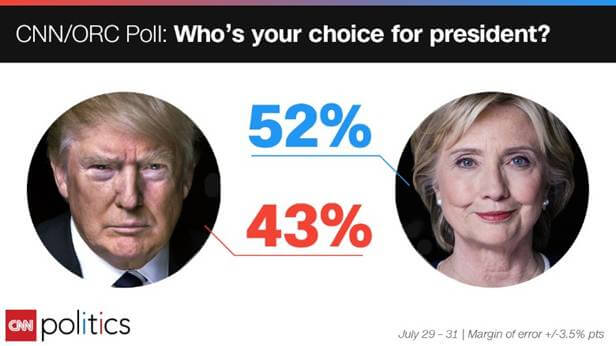 According to CNN News US Presidential Election Poll, Hillary Clinton leads with seven-point convention bounce over Donald Trump. A sharp shift towards Clinton was noticed since May leaving only 43% supporters for Trump.

As per August 2, 2016
| | | | |
| --- | --- | --- | --- |
| Nominee | Poll Source | Results | Gain |
| Trump v/s Clinton | The Economist | Trump 43, Clinton 46 | Clinton 3+ |
| Trump v/s Clinton | NBC News | Trump 42, Clinton 50 | Clinton 8+ |
Most of the countries are eagerly waiting for the 2016 US Presidential Election result as it is going to affect half the nation as the stocks will jump if Trump is elected as president whereas if Clinton wins she will hike the taxes by $1 trillion disabling the economy.
Clay structure of US Presidential candidates 2016 at Madame Tussauds museum
| | |
| --- | --- |
| Hillary Clinton is sculpted as smiling widely with her teeth showing. | Whereas Donald Trump is featured in serious mode. |
Madame Tussauds Washington D.C. shares first clay head molds' photo of Hillary Clinton (L) and Donald Trump (R) in lead of upcoming US Presidential Election in November 2016. These clay figures are the early work and once the citizen of US decides its 45th President, museum will use that clay head model to create the final wax.