Topic We Cover: 50 Must Have Hairstyles in College for Boys and Girls
1. College hairstyle for Girls
2. College hairstyle for boys
Starting a college life is always an excitement for students. There are many reasons behind it like best dressed, new beginning, new faces, etc but there is one more reason which excites both boys and girls i.e. hairstyle. A nice, cool, and trendy college hairstyle for boy & girl is very important and it also builds confidence in students.
There are so many smart hairstyles for boys and girls, but here we divide and explain the college hairstyle for boy & girl separately. We initiate with the smart hairstyles for girls. Check out a stunning hairstyles for the college girls here and get some inspiration!
College hairstyle for Girls
Fringed Bob
This eccentric bob is the latest from Taylor swift. This hairdo is a fresh and fancy update on the blunt bob stylish and chic. You can sport this to the college.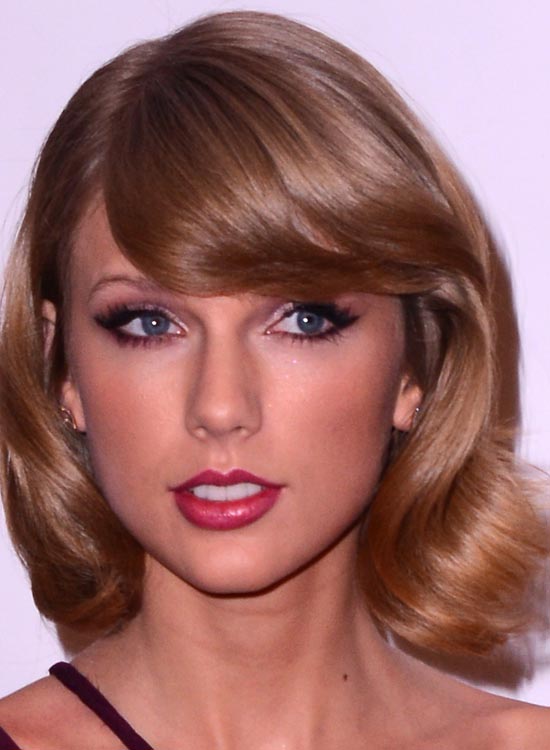 Sleek Blunt
In this hairdo bob is a sleeker variant of the blunt bob; this hairstyle is again a classy 'do' to wear to college. The only thing you need to do is to just iron out the curls.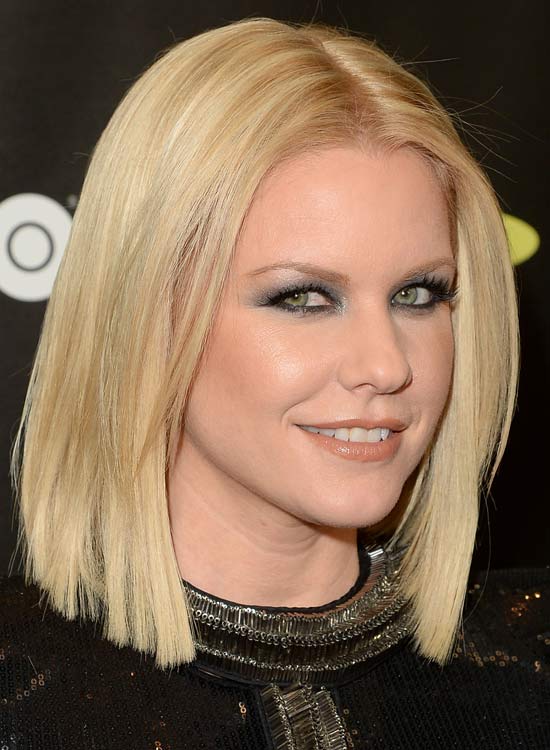 Blonde Waves
The Medium blonde waves are characterized by layers at the top followed by the longer mane. This hairstyle is easy to wear and maintenance.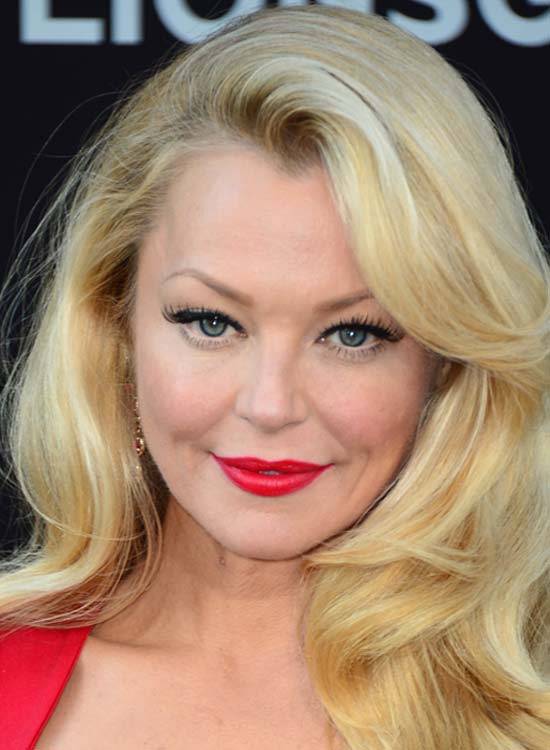 Fringed Top
The heavy fringes at the forehead and the straight long beautiful hair boast of a very fresh vibe and energy. The hairdo is splendid for young college going girls.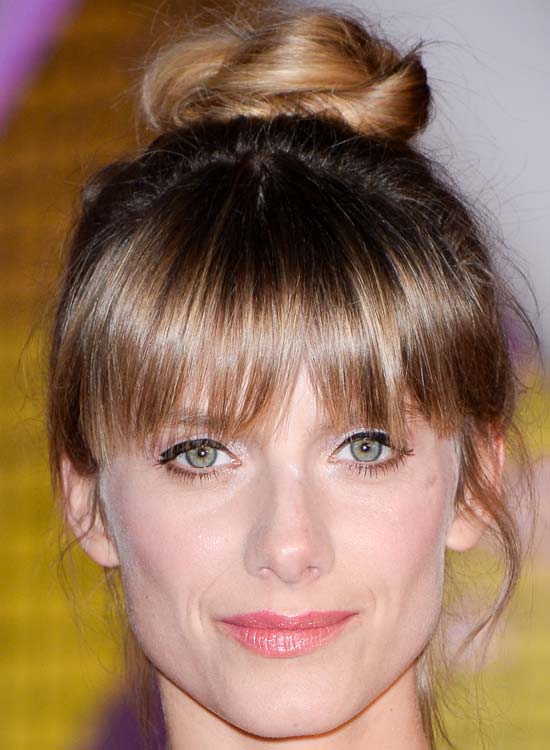 Fine Bangs Hairdo
The fine banged hairdo gets a new detail because of the inward bent bangs extending beyond the chin and contouring the face.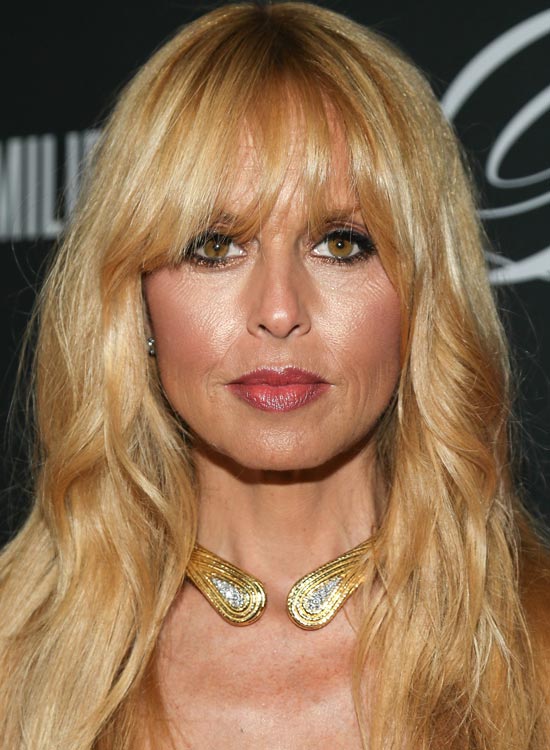 Black High Medium Ponytail
This lovely ponytail is in medium length and is placed on a higher note. The ponytail ties up the mess but still gives a ruffled neat look to your personality. This is a very versatile hairdo right for the college and the party.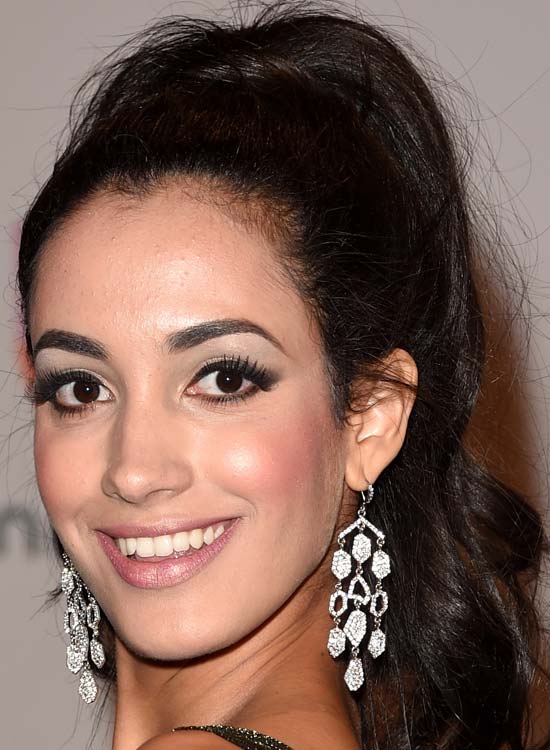 Side Part Blonde
The side part ponytail is blonde hued and very edgy. The hairdo is short and tidy, it's again a versatile hairdo. The short hair is calmed using a good hair product or serum which gives a new essence to the hairdo.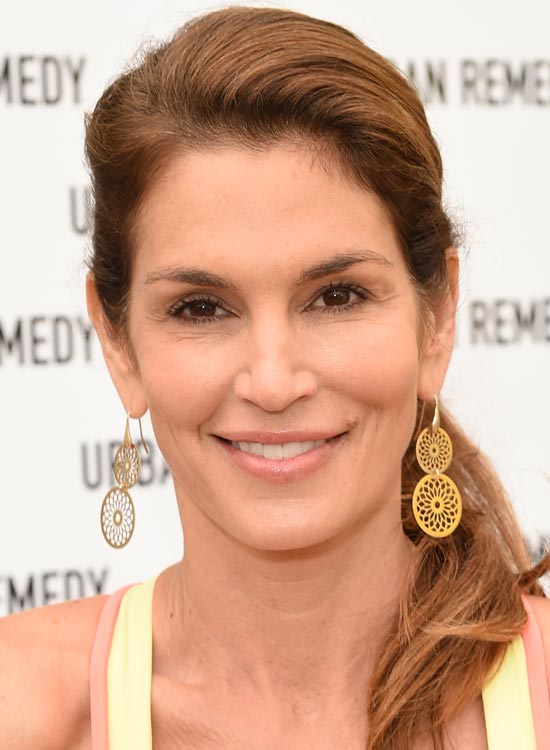 Ombre Medium
This elegant sleek ombre medium length ponytail can be a perfect option for those with sleek long highlighted hair. The style is smart and effortless.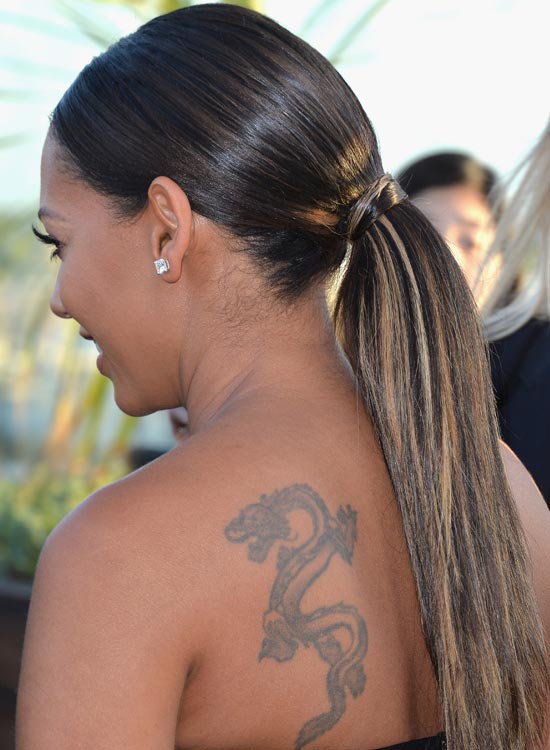 Highlighted French Braid
The burgundy-white blend is exciting and gives the hairdo a new twist. This college girl hairstyle is pretty and elegant and if you have colored hair then you should try this version.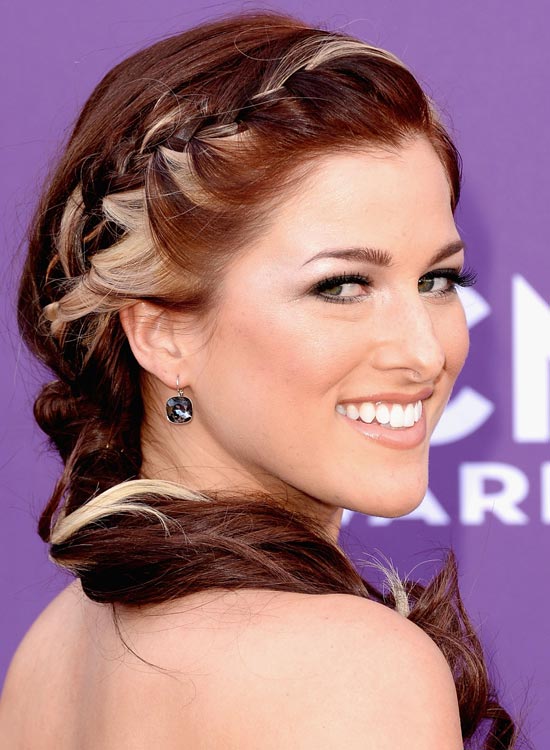 Long Side Curls
These charming long side curls are pretty again with a very edgy essence. The style is extremely posh sassy.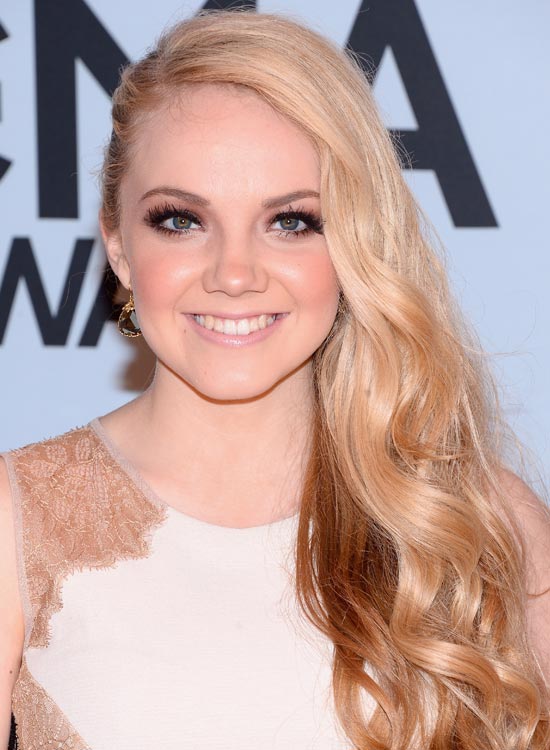 Wavy Tail
This pretty black ponytail is medium in length and neatly tied on a higher side. The ponytail is charming and chic with the delicately curled edges.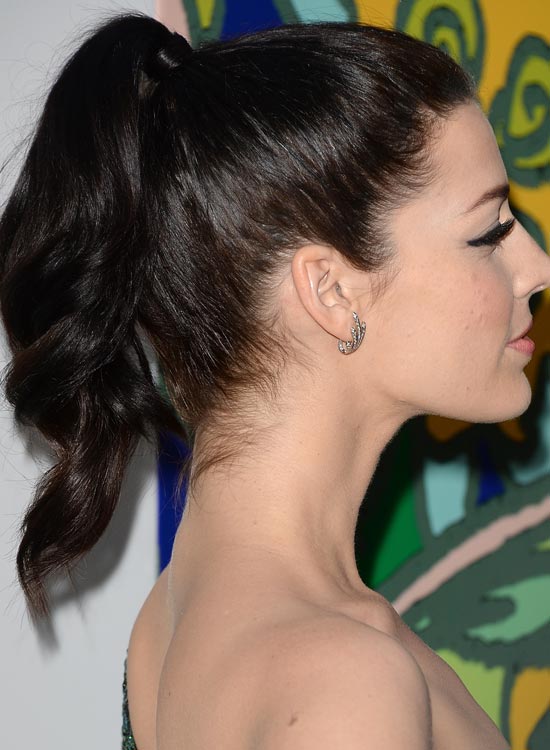 Side Ponytail
This beautiful ponytail can be made on the sides with a chic side part. The ponytail gives a very carefree and playful vibe. The style is right for a happy college day when you just want to look different.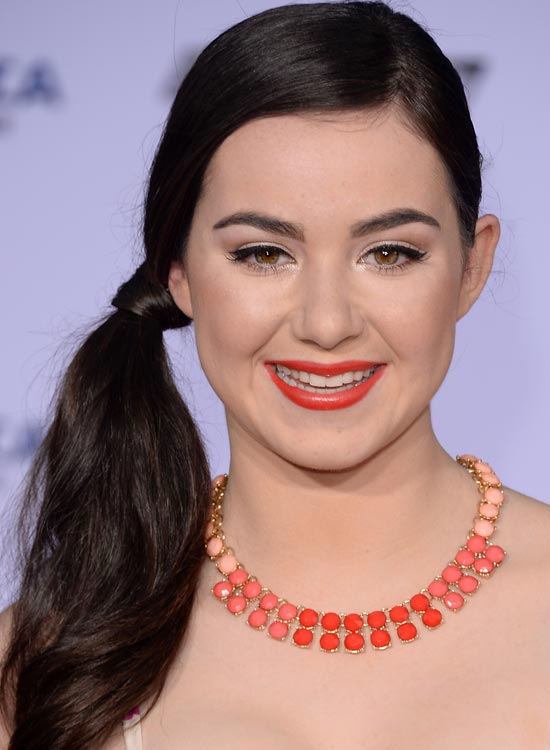 Sleek Long Ponytail
The smooth long ponytail is smart and enhances the charm of the young face of the wearer. This hairdo is neat and tight and tied on a higher base.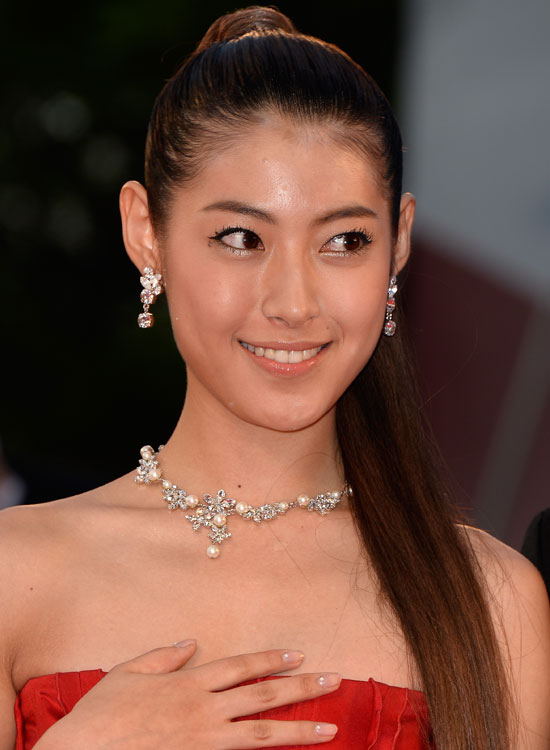 Short Blonde Mess
The messy side of braid gives smart look and oozes elegance. The style is done with a mid part. A French braid is also done from the two sections and then merged into the messy braid. The style gives a bit confused look but still neat hairdo.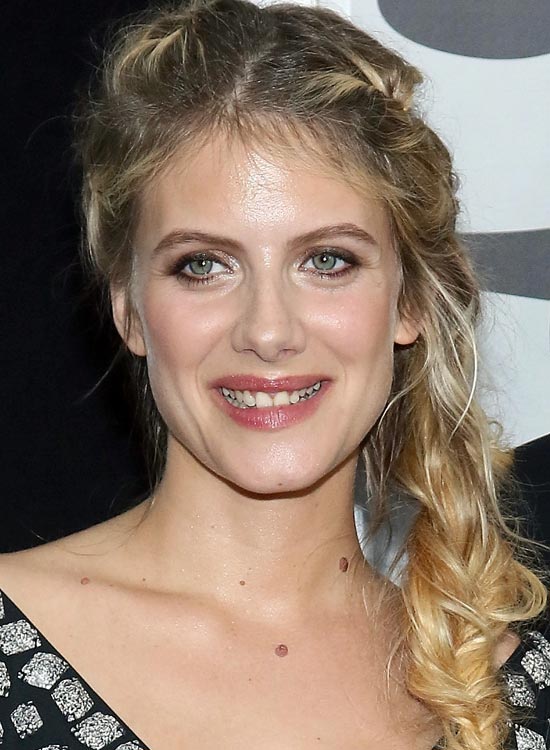 Side Bangs
This ponytail has thick side bangs it gives an edgy appeal. The long pretty bangs extend up to the chin on one side of the face and the style is very upscale. Right if you are the crowd puller!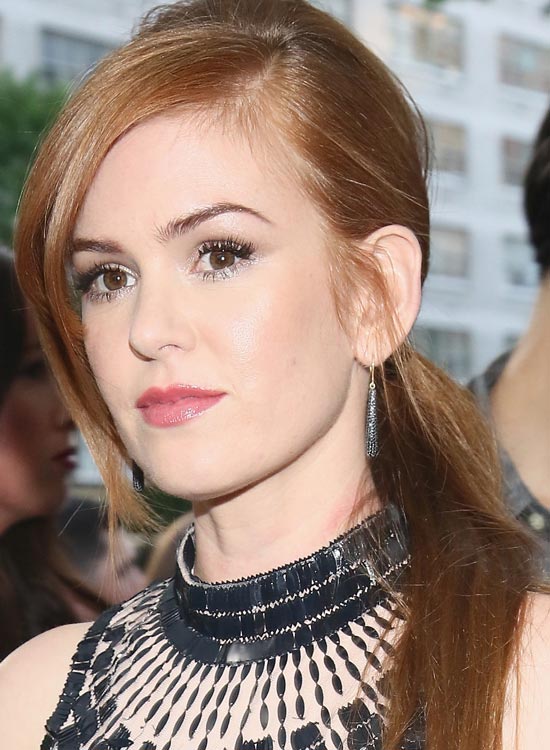 Open Hair Braid
The braid is done with an open hair and is extremely chic and stylish. The hairdo is very pretty and is blonde hued.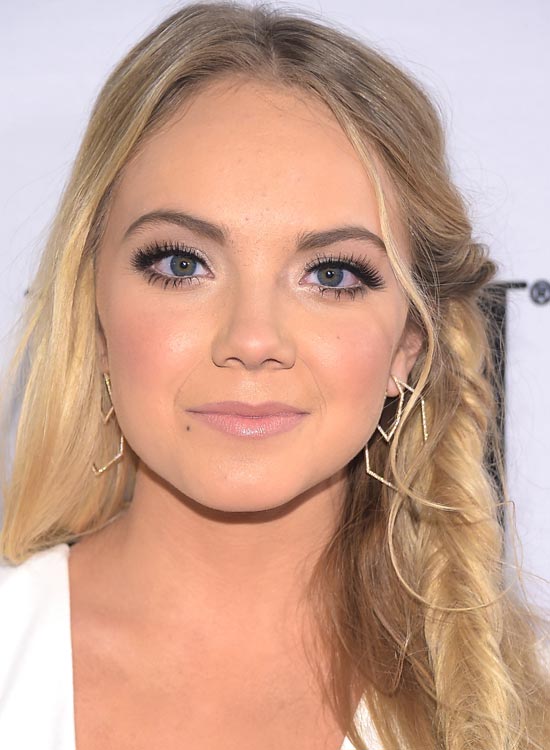 Fringe Ponytail
This style is very smart and elegant. The hairdo is a good option for those who love fringes. The fringed ponytail makes you look adorable.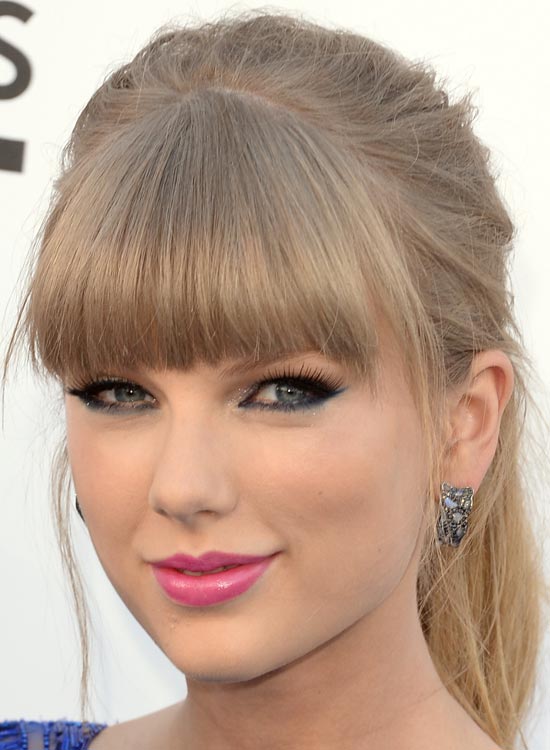 Puffed Ponytail
This ponytail is puffy from the edges and has a messy essence to it with ombre hues. But the style is just right if you have the rock star attitude.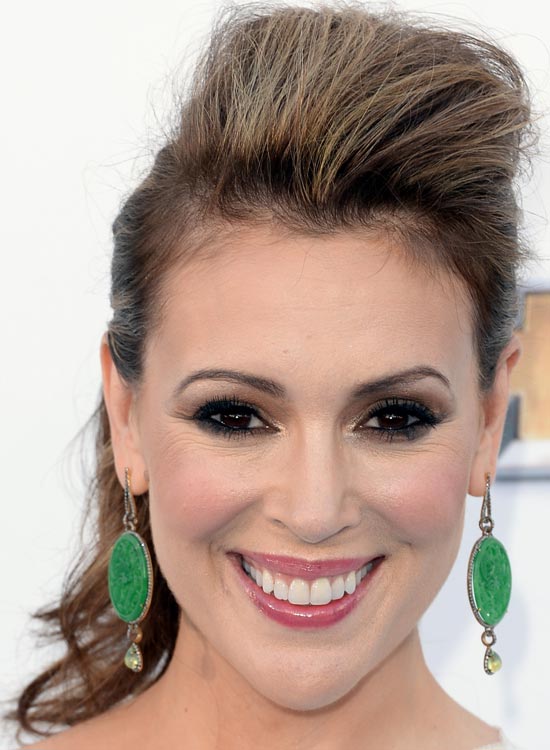 Mid Part Ombre
The ponytail is long with a chic mid part is beautiful and edgy. The style has thin loose front bangs is again a very bouncy update on this style.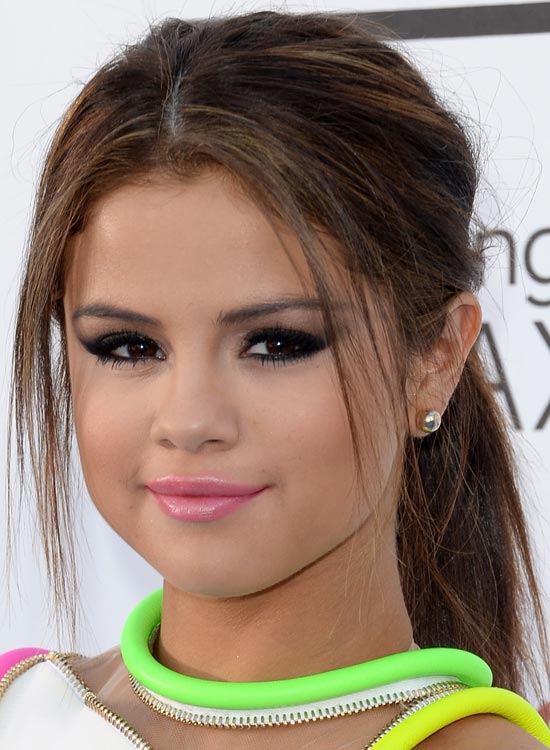 Blonde Edgy Thin Braid
The style is pointing and sassy with the braid flaunted on the side, you can team the hairdo with denims or traditional wear.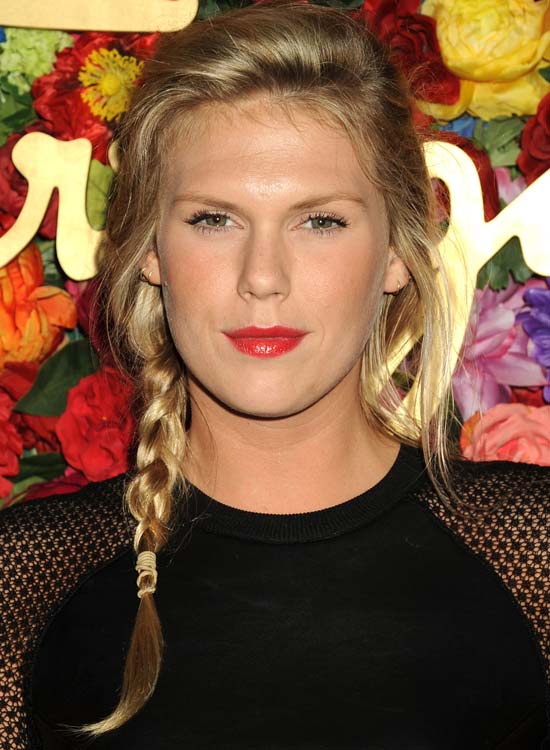 Fish Braid with Side Part
The fish braid is chic and stylish with a very trendy and young vibe. The braid looks pretty and interesting with a small side part.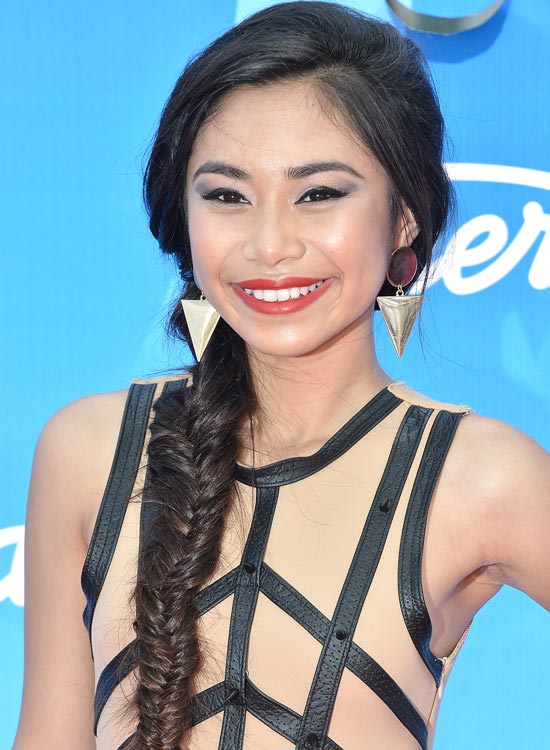 Curly Ponytail
The curls give a very voluminous feel to the hairdo. The style is just right for if you have short curly tresses.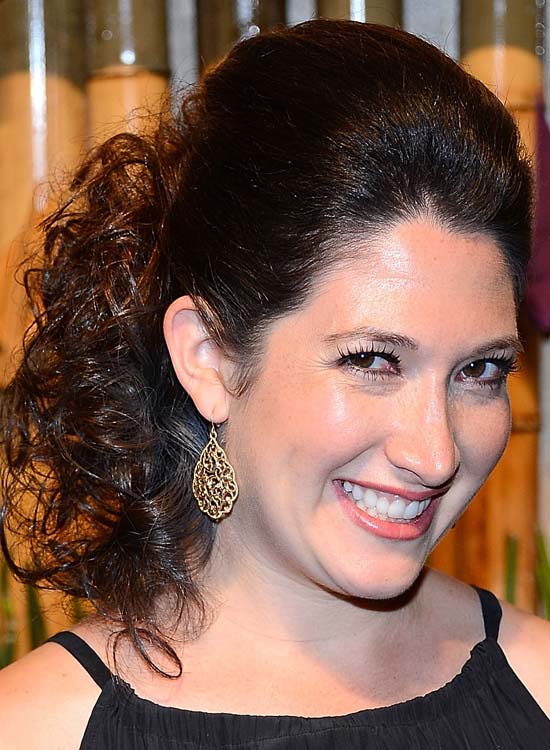 Simple Braid
It is not necessary that complicated styles look beautiful but simple braid can also give a pretty style if you have long tresses. The hair is very pointy and chic complete with messy bangs.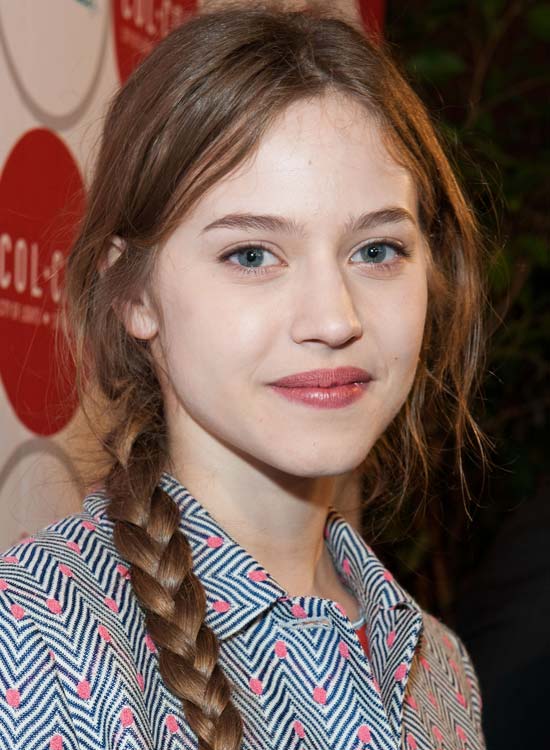 Long Flair Braid
The side braid is long and very edgy. The long blonde hued braid gets the edgy detail with the long side thick bangs.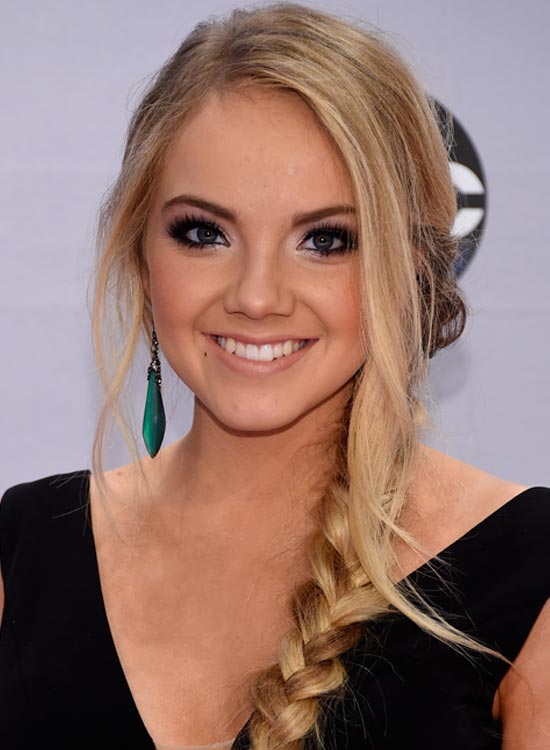 Blonde Tie Up
The blonde messy ponytail is edgy and wavy. The style has the subtly tousled feel to it and is very easy hairstyle for college girls.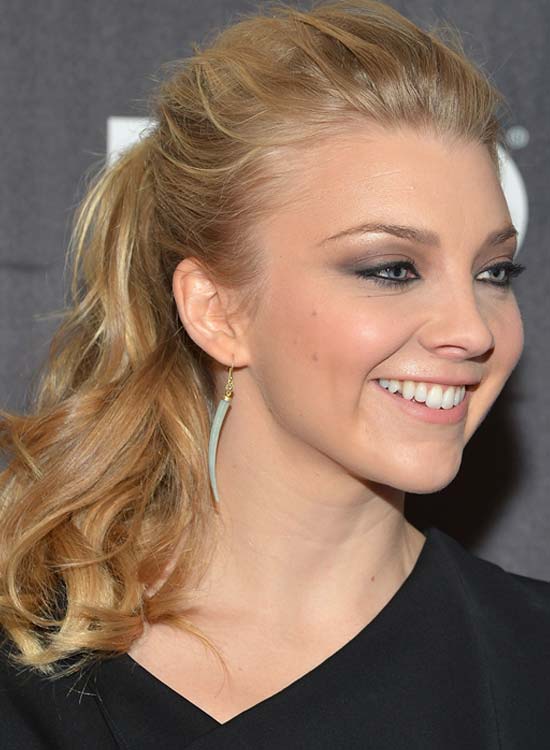 White Bouffant Ponytail
The beauty of the white ponytail is completed with a side part. The edgy ponytail has a subtle bouffant has a very chic essence to it. The hairdo is stylish and edgy.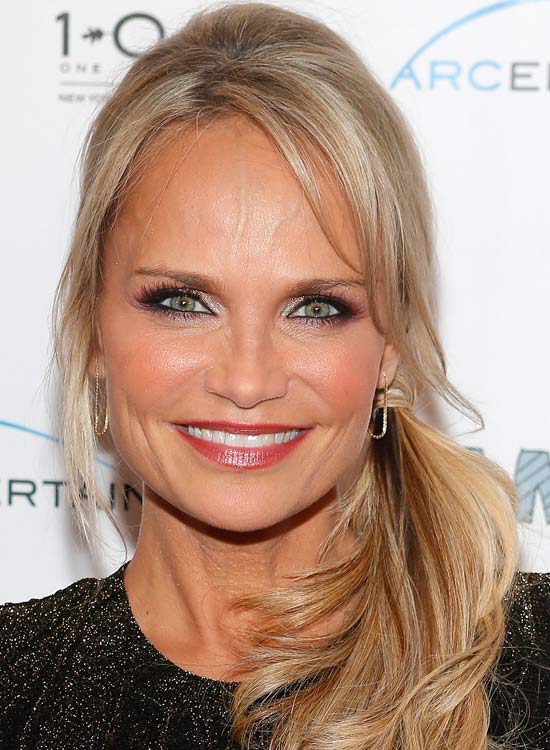 Messy Tail
The messy tail is stylish and edgy. This wavy hairdo and ombre highlights is pretty chic and looks optimum. It gives a very unique look to the personality.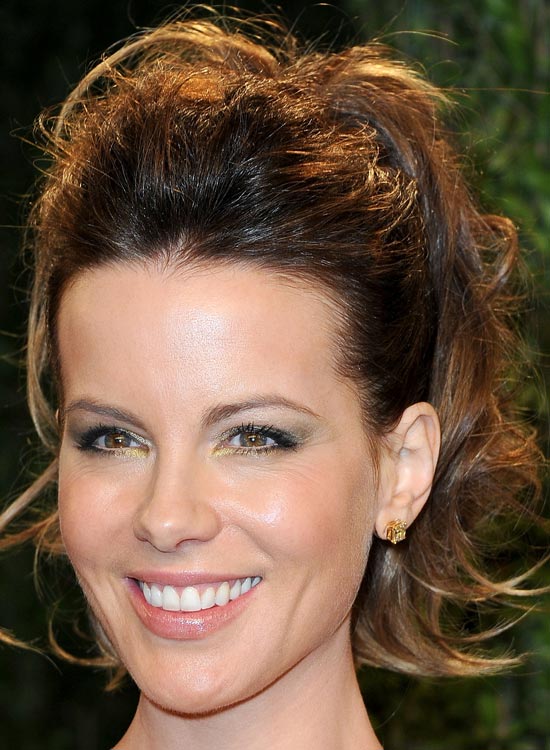 Sleek Purple Tinge
The purple tinged smooth hairdo is stylish and perky. The hairstyle is extremely sleek and fashionable.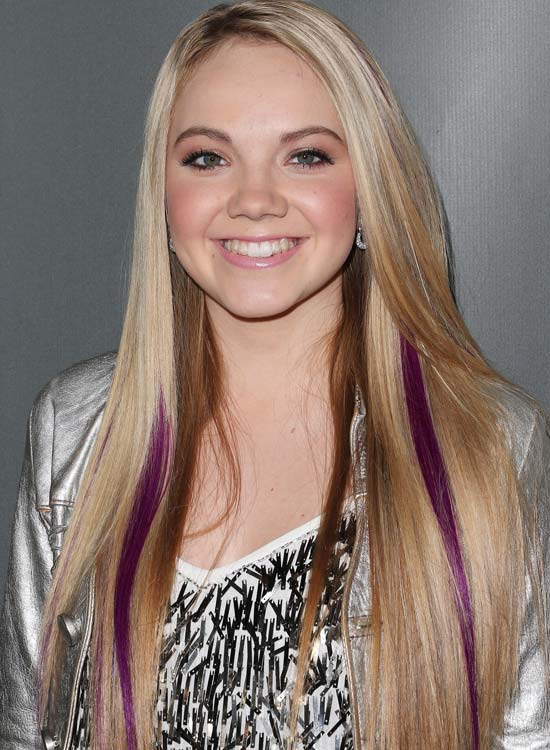 Side Long Braid
The side braid is edgy and perky. The long braid is simple but with tidy sophistication. The side braid is so edgy.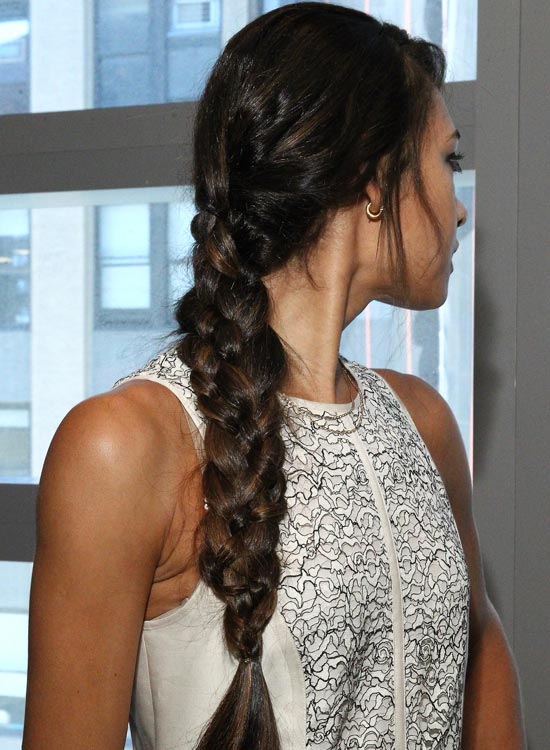 Blonde Twin Braid
This super sexy style is made up of blonde twin braid with a chic mid part. The edgy braid gives a very school girl look which you can carry right into college.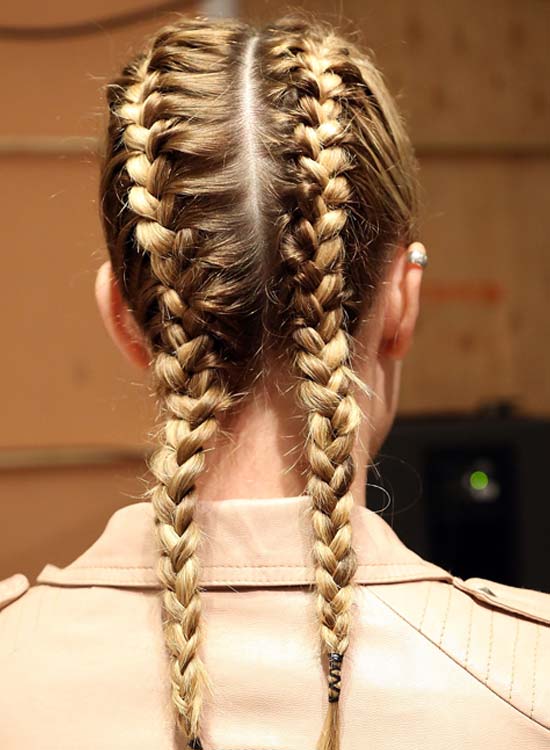 Braid with a Puff
This sexy and stylish side braid done just behind the ear. The hairdo involves a puff which gives more volume to the hairdo. The style is edgy and chic.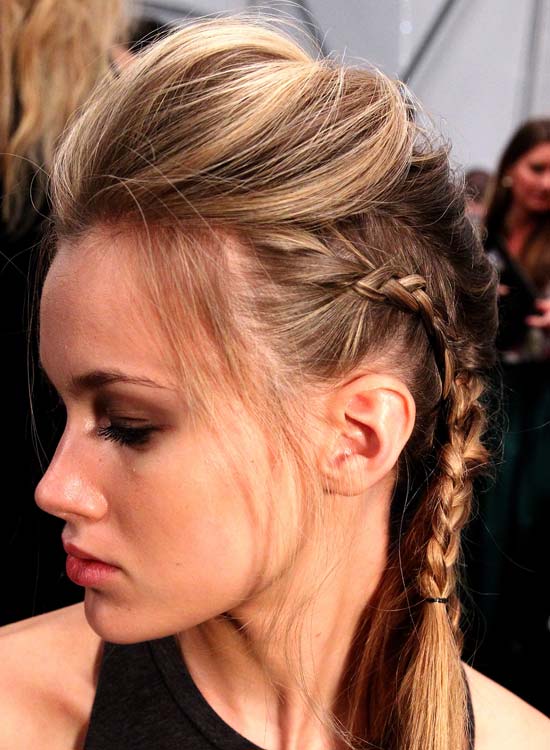 Long Ponytail Braid
The long ponytail braid is chic and stylish. The style is a wonderful hairdo wear to college.
Wavy Brown Braid
The long wavy brown braid is chic and stylish. The messy essence and the thin unsecured braid give smart wild style.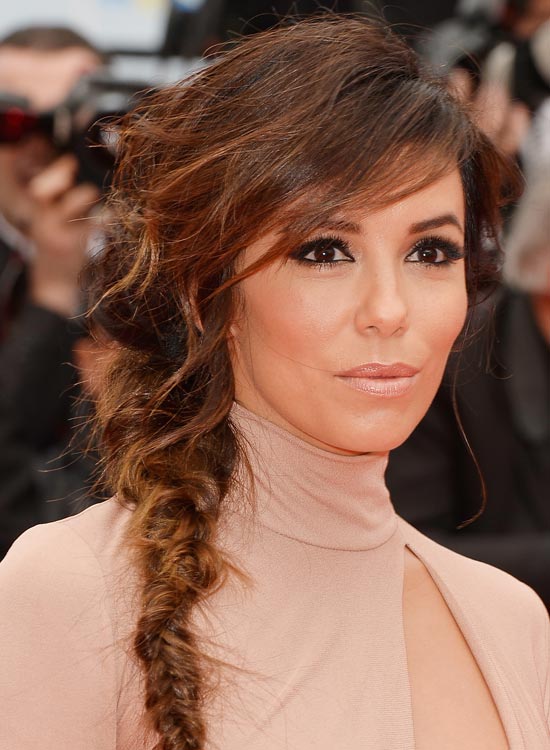 The Small Braid Bun
The small bun is very eccentric and elegant. A bun is not a bad idea for college if you wear it with attitude.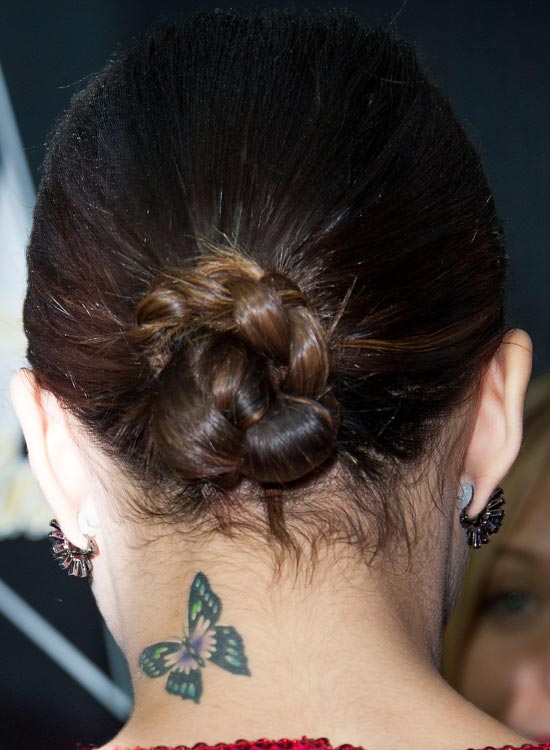 Braided Open Hair
The braided tresses are wavy and very stylish. The hairdo is extremely elegant and edgy. Try this when you don't feel like tying up your hair.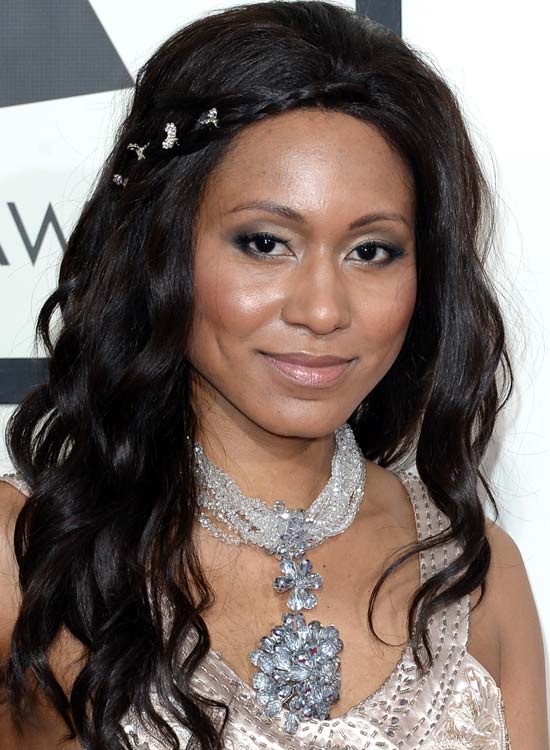 Wavy Bent with Messy Side Braid
The side braid is stylish and elegant. The hairdo is again very chic and messy. The thick blonde bangs are extremely chic.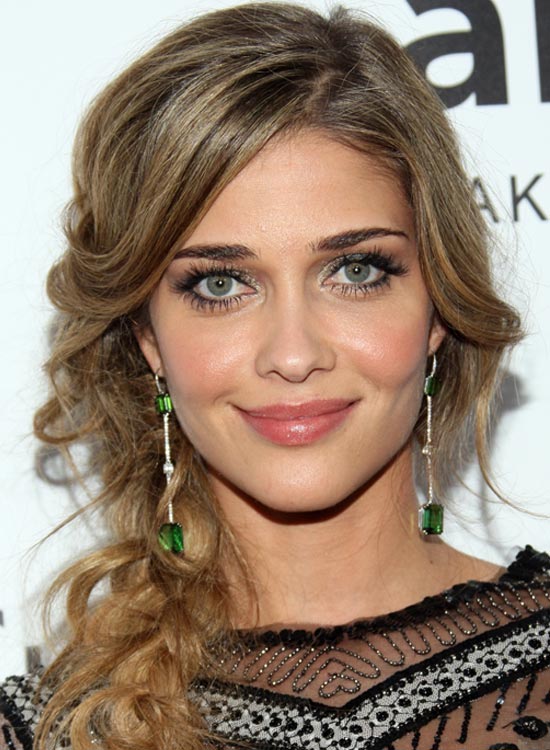 Long & Unsecured
The braid is long and looks lightly ruffled but the unsecured end gives a very informal yet free vibe to the hairdo.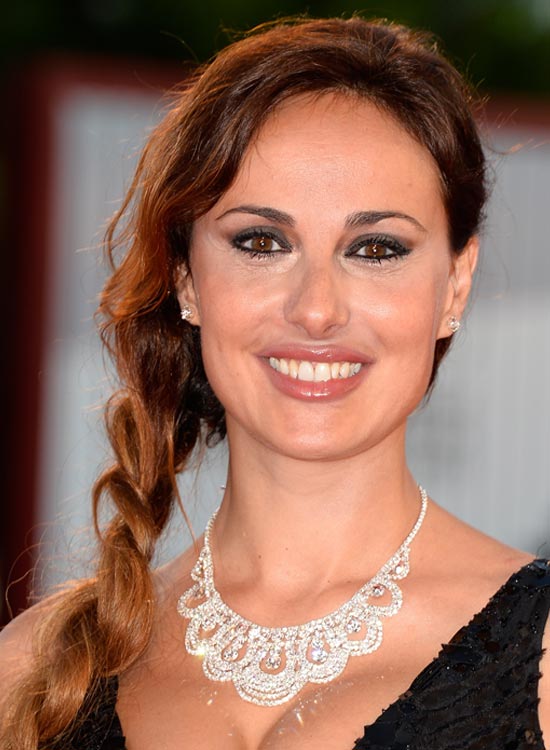 Blonde Fringed Braid
The braid is chic and stylish. The braid is long and gets a different detail because of the long fringes. If you have a fringe hairdo and would like to try a new style.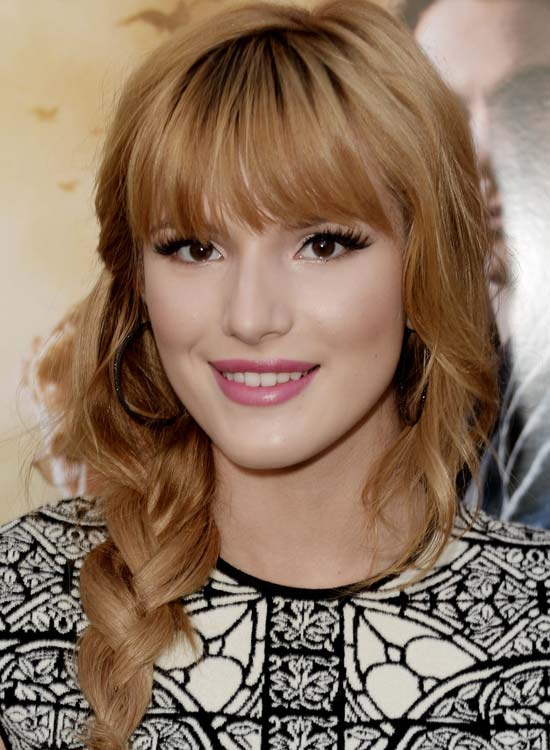 Blonde Thin Braid
The thin blonde braid is pretty and gives a very bouncy effect. The style is stylish. The hairdo is classy and you can wear it even if you do not have thick hair.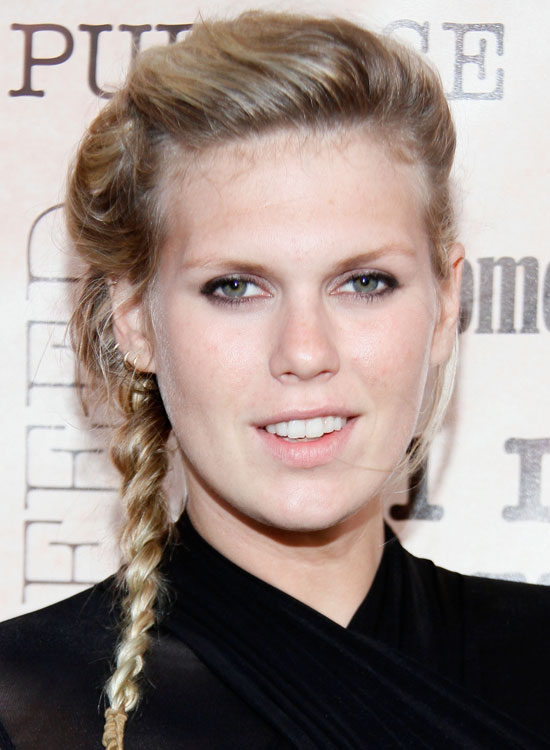 Braid with Open Hair
The style is pointed and has a very punk essence to it with long smooth ombre style. The hairdo gives a very vivacious feel.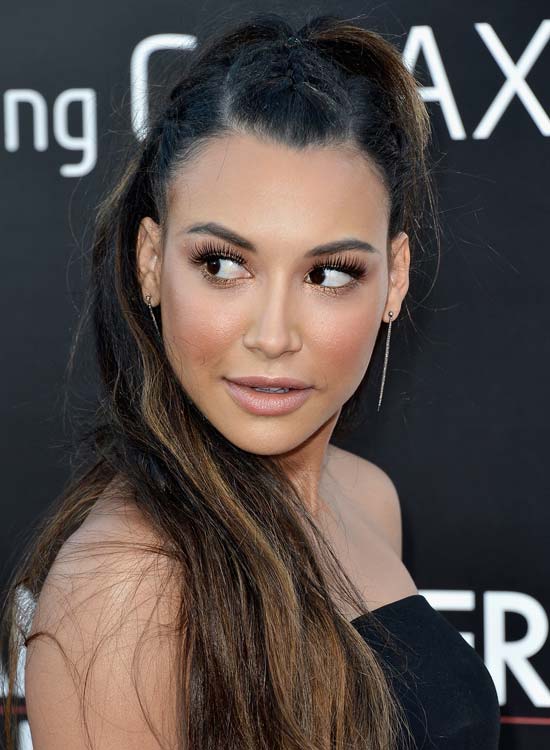 Braided on Both Sides
To get the pretty and bouncy style do a French braid on both the sides. This fairy tale hairdo looks appealing.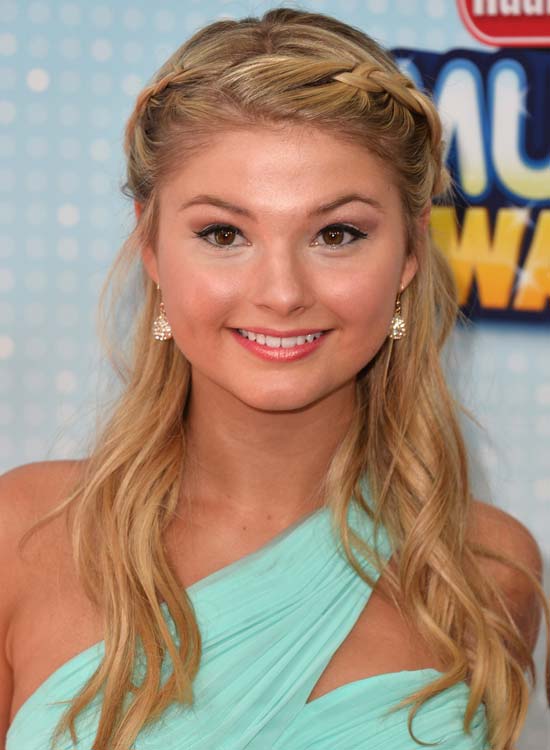 Chic Brunette Bun
This beautiful brunette bun is done with a short side part which gives the side bangs a thick edge and wavy flair. For a party or in routine you can wear this sophisticated style.
Blonde Messy Braid
This hairdo has messy braid which actually looks like ball of curly bob but with still has the essence of a braid. The style is perfect for a lazy college going girls.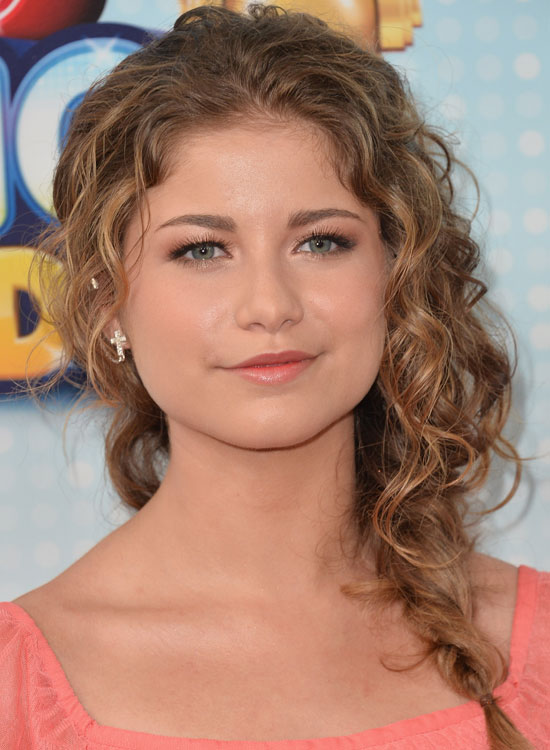 Platinum Bob
The bob hairdo is tied with mini plaits on both sides of the mid part.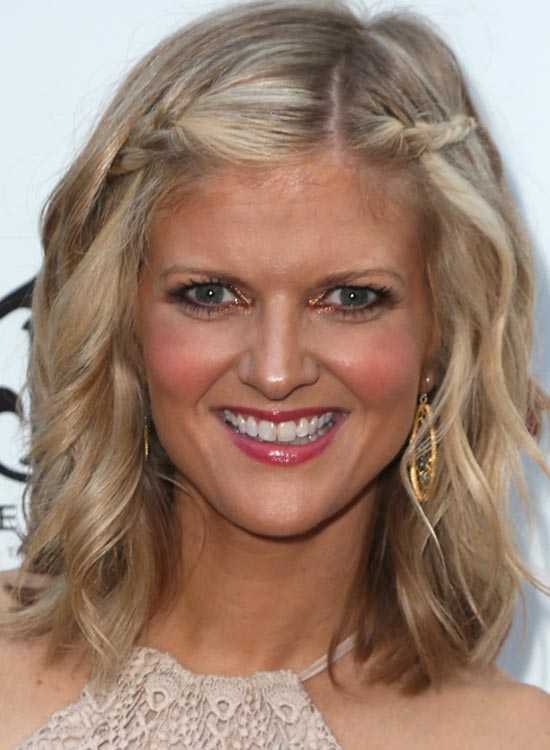 Side Waves with French Braid
To get the elegant and stylish hairdo the side French braid done at the front. The hair style for college girls looks pretty with the side braid on one side.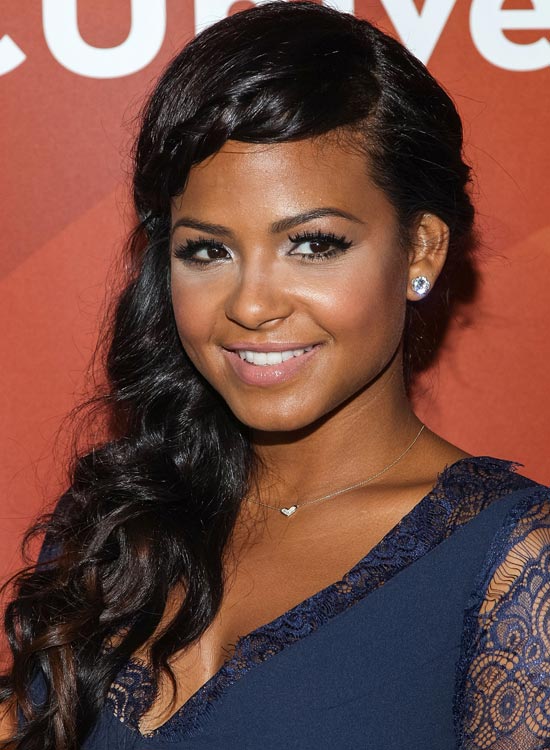 Brown Shiny Curls
The brown shiny curls again have a very pointed braid done near the temple. The curls are big and give a very tender appeal to the personality.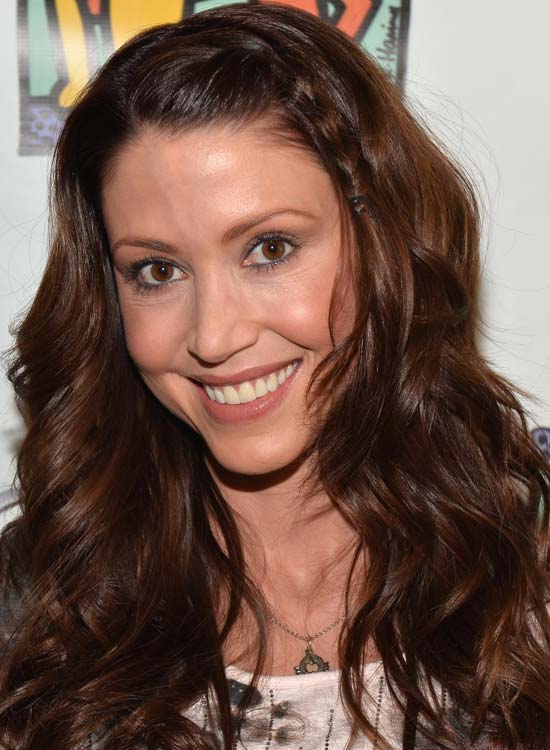 Mohawk Braid
It is a very bouncy version of a braid and is a simple hairstyle for college girls.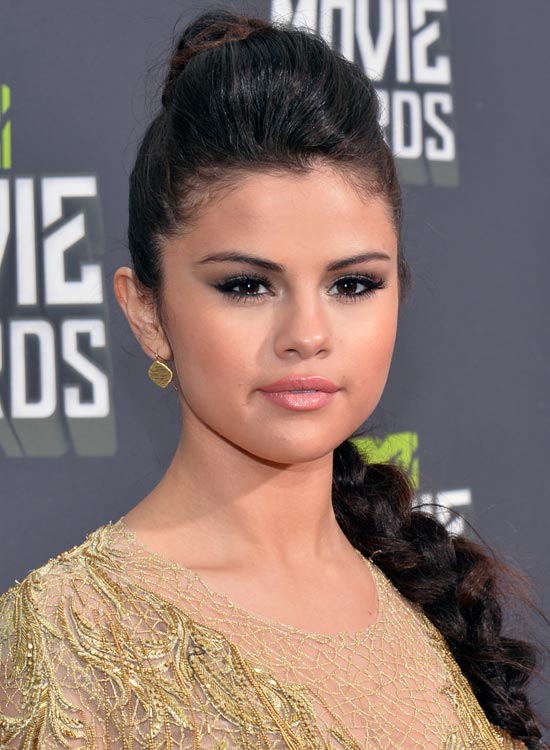 Twist
One side twist gives a very unique appeal to the hairdo. The simple smooth hairstyle gets a tangy twist.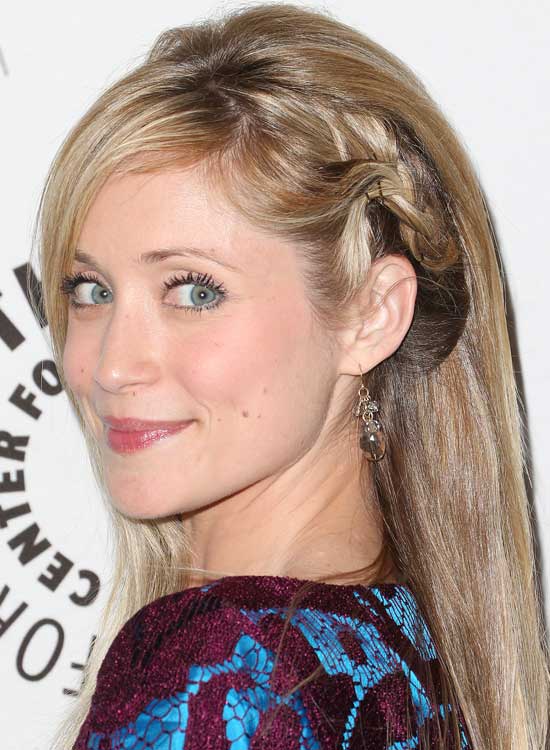 Intricate Weave
The ponytail braid is done gives a fishy essence with pointed and stylish braids. The ponytail braid gives a very unique look to the personality.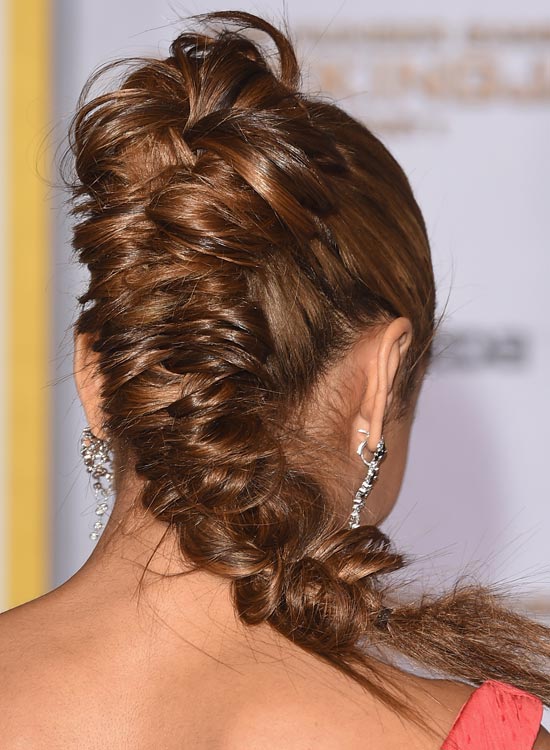 Edgy Bangs Pixie
The pointe bang in the pixie gives a very bouncy and pointed style to the hairdo.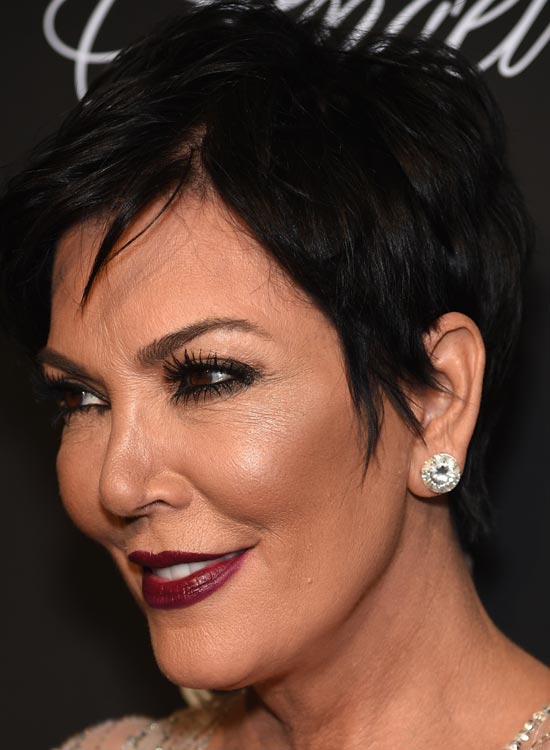 College hairstyle for boys
After go through the various hair styles of college girls now its a turn to look forward to smart hairstyles for school boys or college going boys. So, let's have a look to latest boy haircuts 2019:
Crew Cut
The crew cut is perfect option for one who doesn't have time to style their hair. The best thing about this hairstyle is it requires little maintenance and no styling, unless you choose to. This new hairstyle of 2019 boy is one of the shorter school haircuts on this list, and it's perfect for all schools and dress codes. This fancy hairstyle for boys is great for athletes and high-activity lifestyles boys.
This haircut works best with around half an inch to 2 inches of hair. If you want this cut then ask your barber to trim your hair from the top to this length. Then work on the sides and back to be faded with clippers. Your stylist should work on the hair edges from the top so that there are no harsh or abrupt edges left out untouched.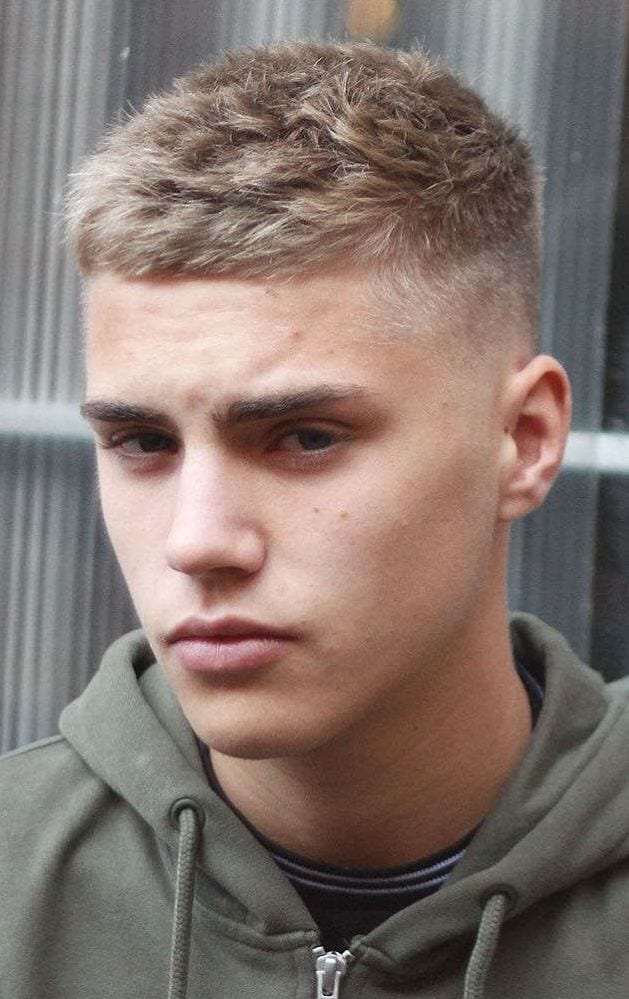 Side Part
This is one of those timeless haircuts that is done by most of the boys. It's a clean, smart, and professional style that looks tremendous on most guys and which goes perfect with a variety of hair types and face shapes.
The side part style is ideal if you have a dress code in your school or college but still you want a stylish school haircut. You can style a side part to your liking, using a good pomade, and you can even ask your stylist for a hard part to make the cut really stand out.
You can get this cut by 2 to 4 inches of hair is best for the side part. It's also ideal to have the cut faded down the head and neck. From there, part your hair and style it to one side.
If you want a more dramatic style then, work in some pomade and style to your liking.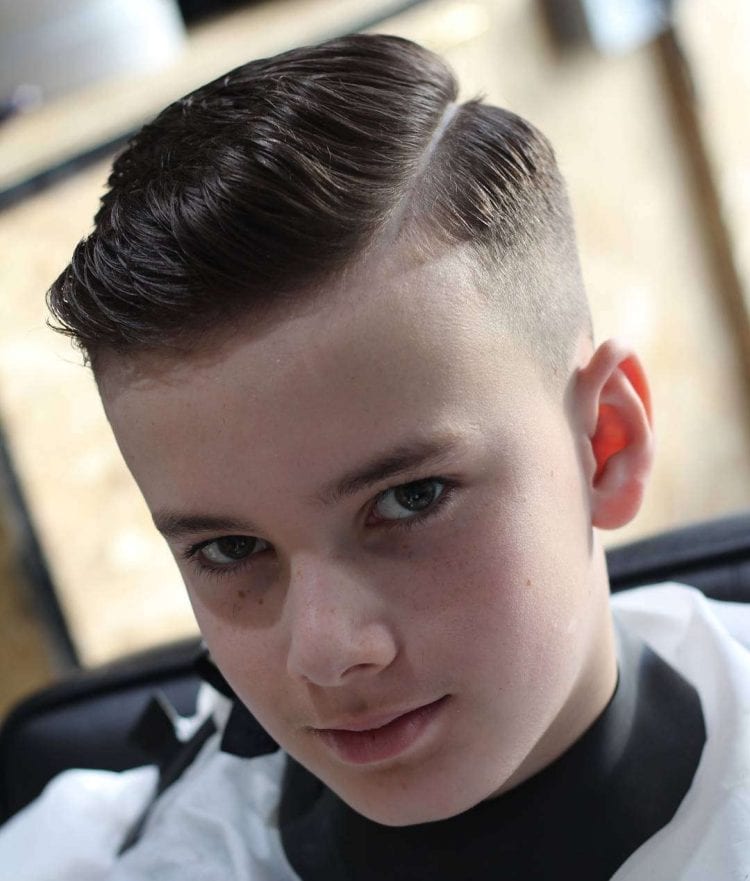 Undercut
It's a trendy cut which is perfect for college environment, it's a one-two punch. This haircut should easily pass the stricter dress codes due to the flexibility of the style it is good for school as well as colleges.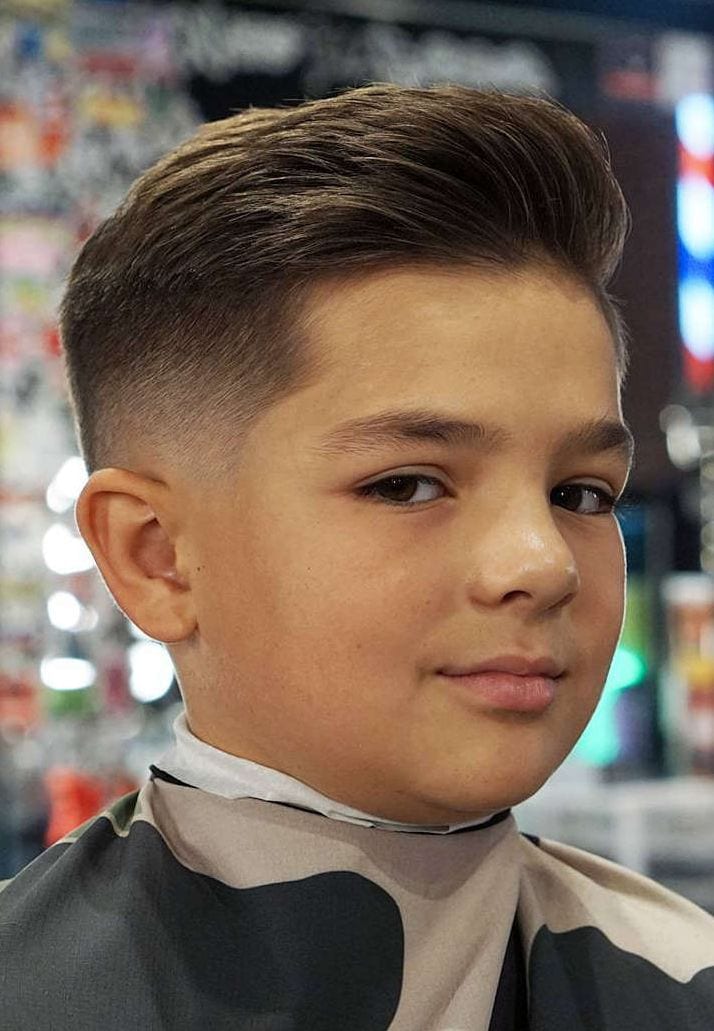 Taper Fade
You can't go wrong with the taper fade. It's short without being super-short, and it's professional without being stiff or lifeless. It's a neat, clean style, which makes it an ideal college hairstyle for boys.
It's also easy to cut and style, and if you're pressed for time, it's a great, low maintenance school hairstyle. It's nice for mornings when you're rushing to class and don't have the time to worry about styling.
You can specify how gradual you want the taper/fade to be. For an added touch to the hairstyle you will make the cut look even cleaner, ask your stylist to use a straight razor to eliminate all of the hair below the end of the taper.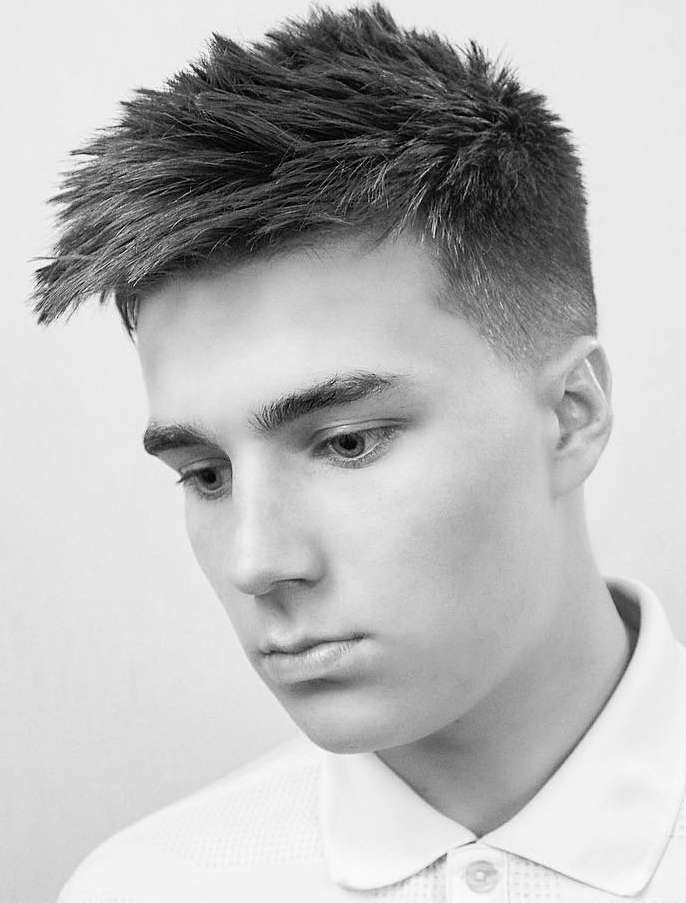 Quiff with Tapered Undercut
The quiff is a popular college hairstyle for boys, but you can take it a step further by turning it into an undercut. It's smart, easy, cool, and it works with any boy's face shape.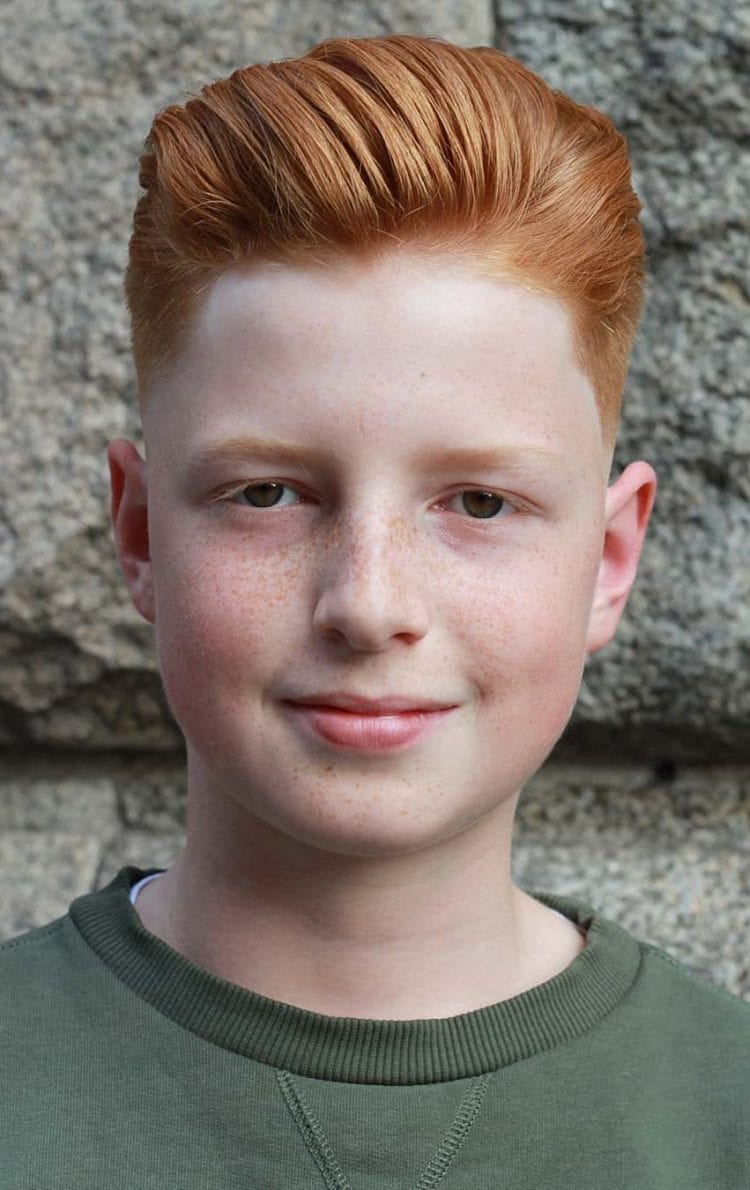 Fury Slick Back
This hairstyle memorizes you about the famous haircut of Brad Pitt from the movie "Fury".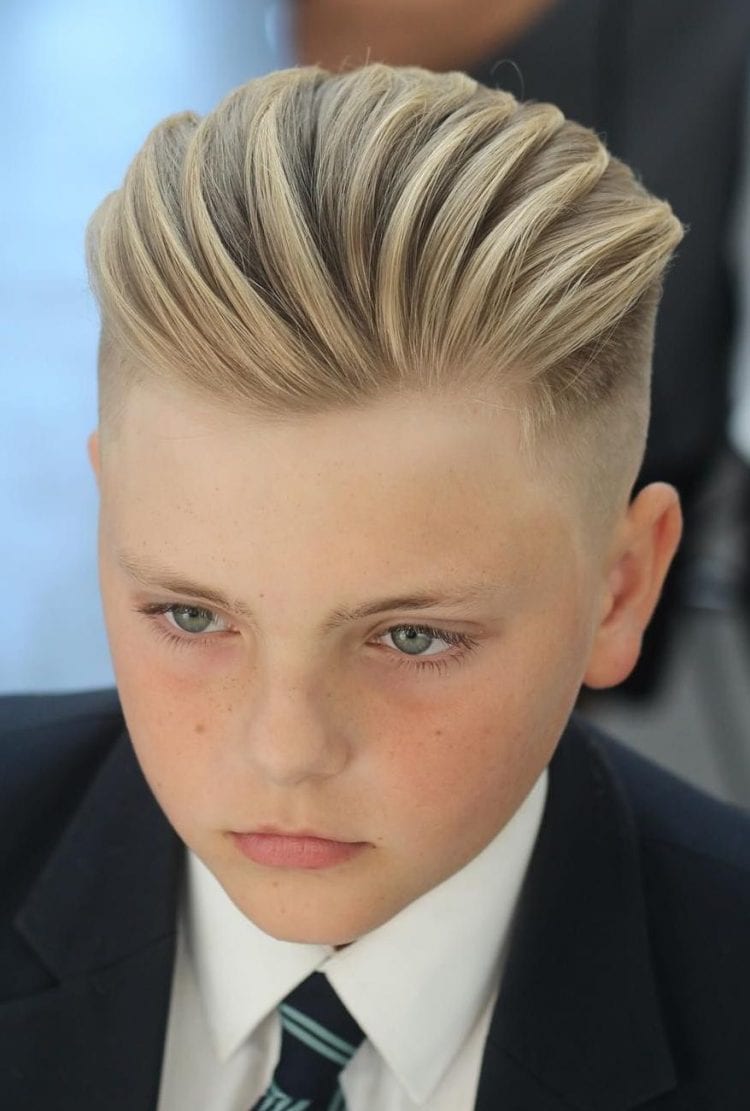 Angular Fringe with Disconnected Fade
Get Updated Review ( Voice Based Alumni Feeback)
Looking for a college hairstyle for boys that'll stand out without being too impractical? This angular fringe is exciting and young, and works even better with hard lines trimmed in on the sides.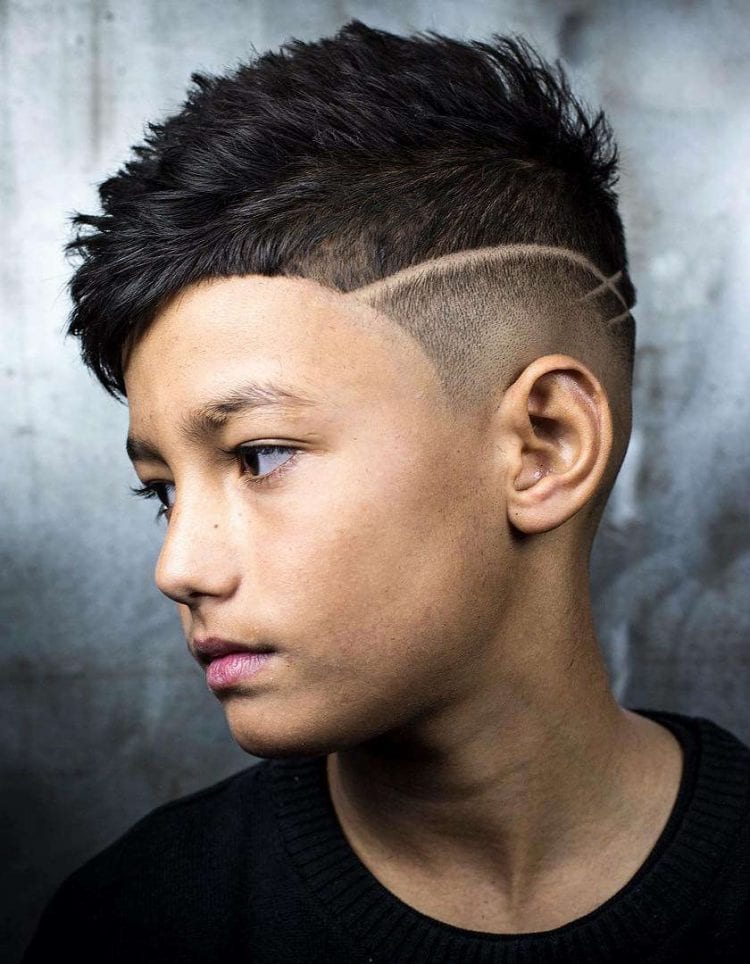 Classy Crop with Short Bangs
This hairstyle is famous not only among college boys but also between their parents around the world, and for good reason: it's extremely easy to manage. Thankfully, college boys love the curly and unique bangs.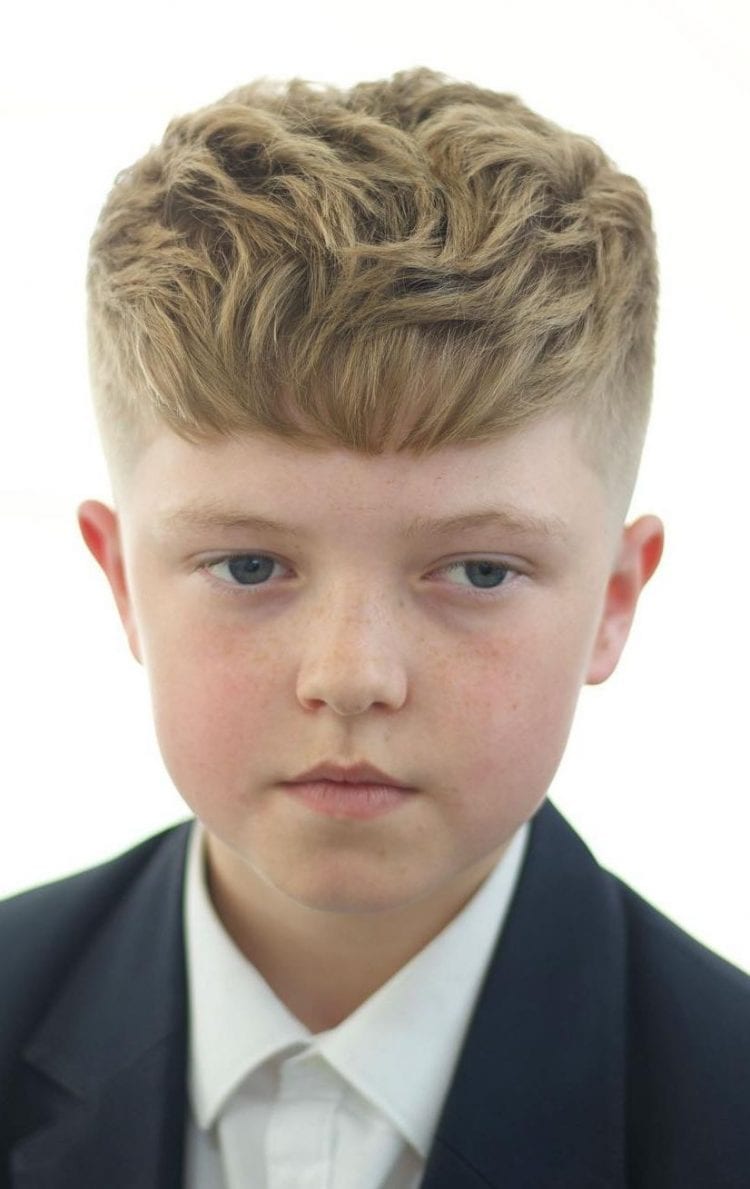 Brushed Up Side Quiff
The quiff might take a while to get right, but it's relatively straightforward and looks great! This style is brushed off to the side for an added twist.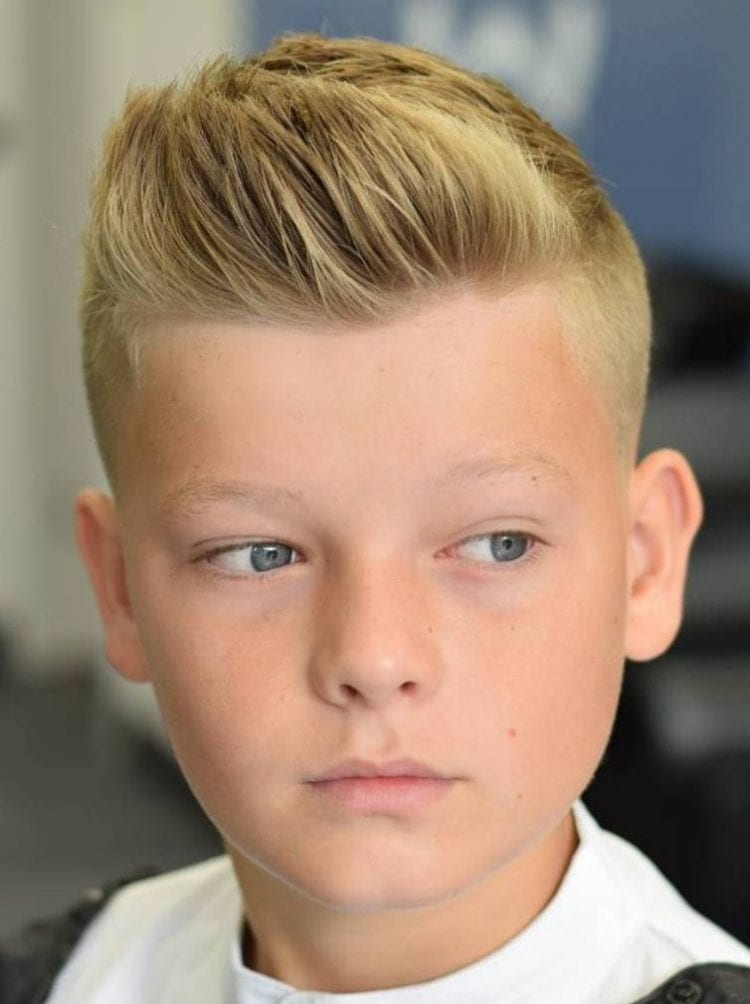 Tapered Fohawk
The fohawk, just like its big brother the mohawk, has been losing popularity as a boys hairstyle since as early as the 80s. You've got to wonder why when it can look this cool without being too radical or high-maintenance.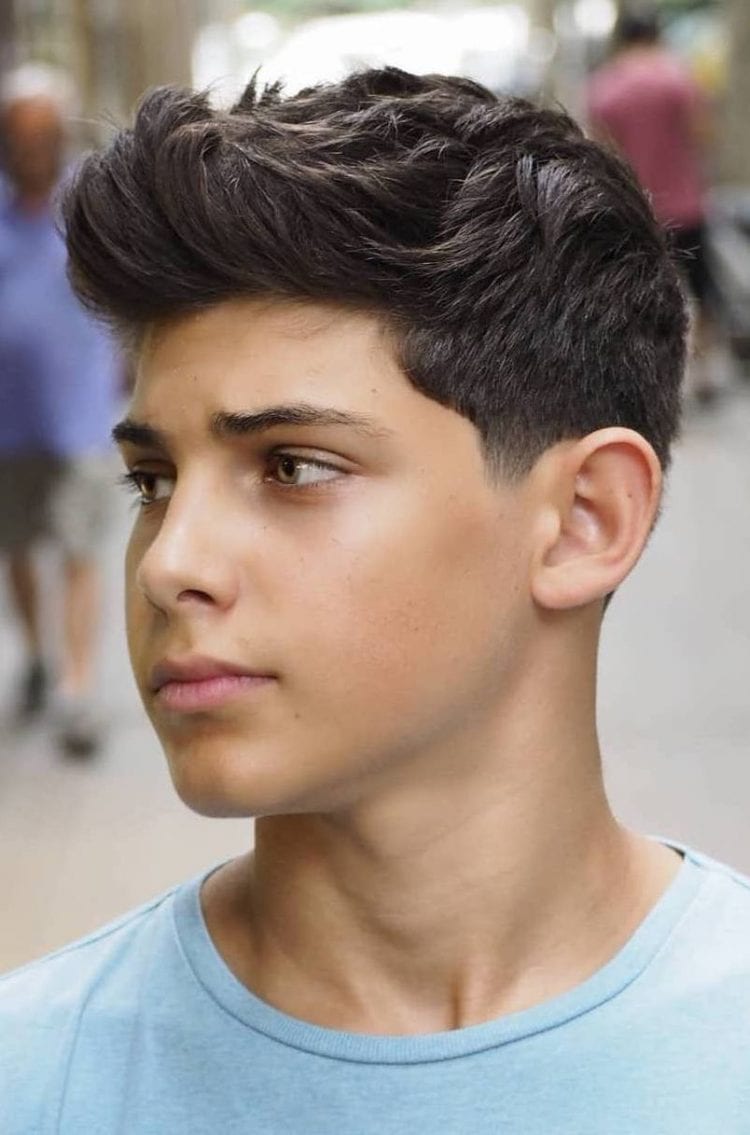 Textured Angular Fringe
This hairstyle is also on the angular fringe, but due to its smooth bangs for a more low-profile style for boys. Ray-bans not included.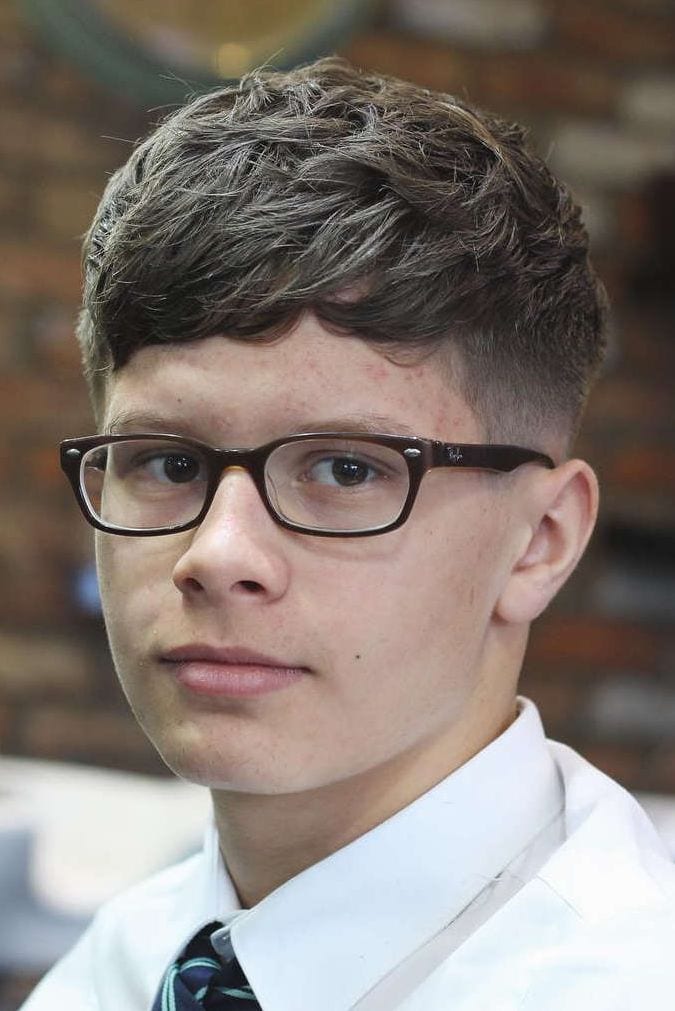 Ivy League
The good ol' Ivy League is the ideal college hairstyle for boys for when you need to dress up. A little bit of product and a lot of combing, and he's ready for a tie!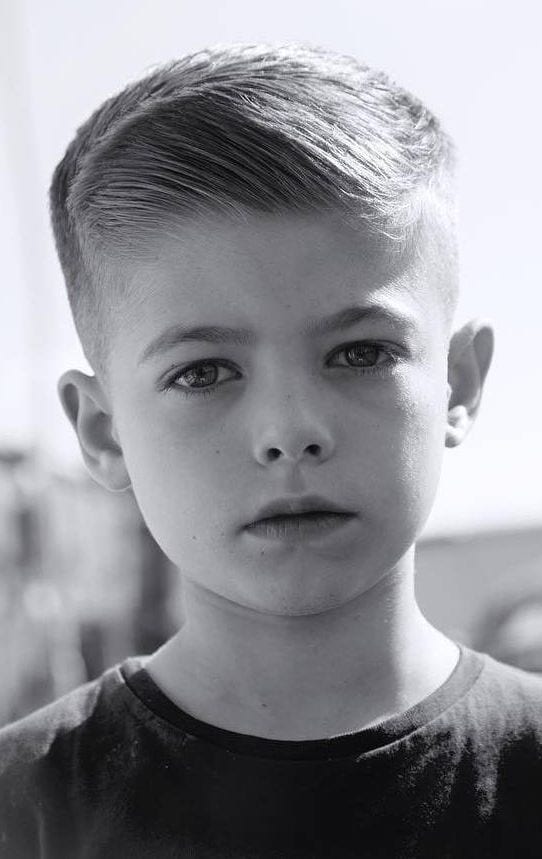 Thin Hair Blonde Kid with Side Quiff
Quiffs can vary a lot in regards with the shape of the face and the thickness of hair. But it looks like they'll work for anybody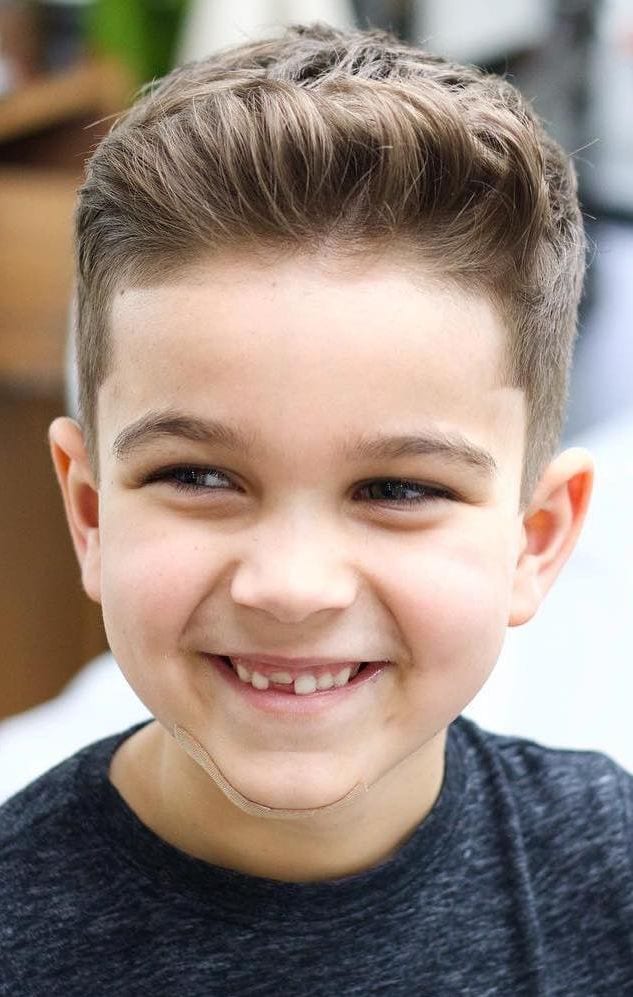 Tapered Slicked back Blonde Hair
Here's another slicked back boys haircut.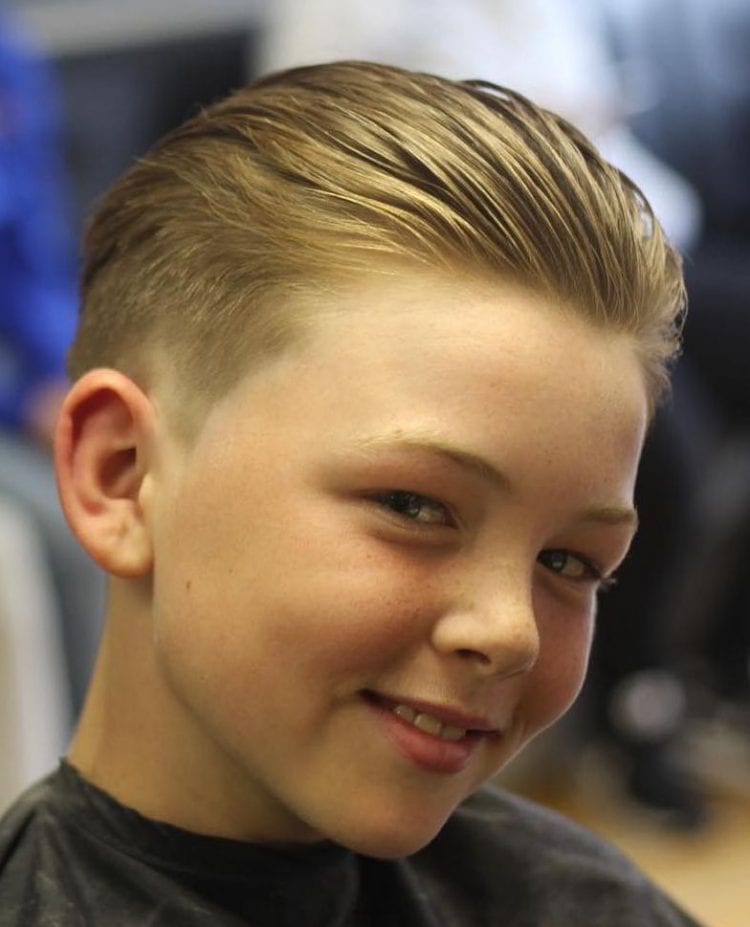 Textured French Crop with Straight Fringe
For extra effect to the hairs the French Crop has the fringe cut. Again, it's simple and at the same time different from the everyday boys cut.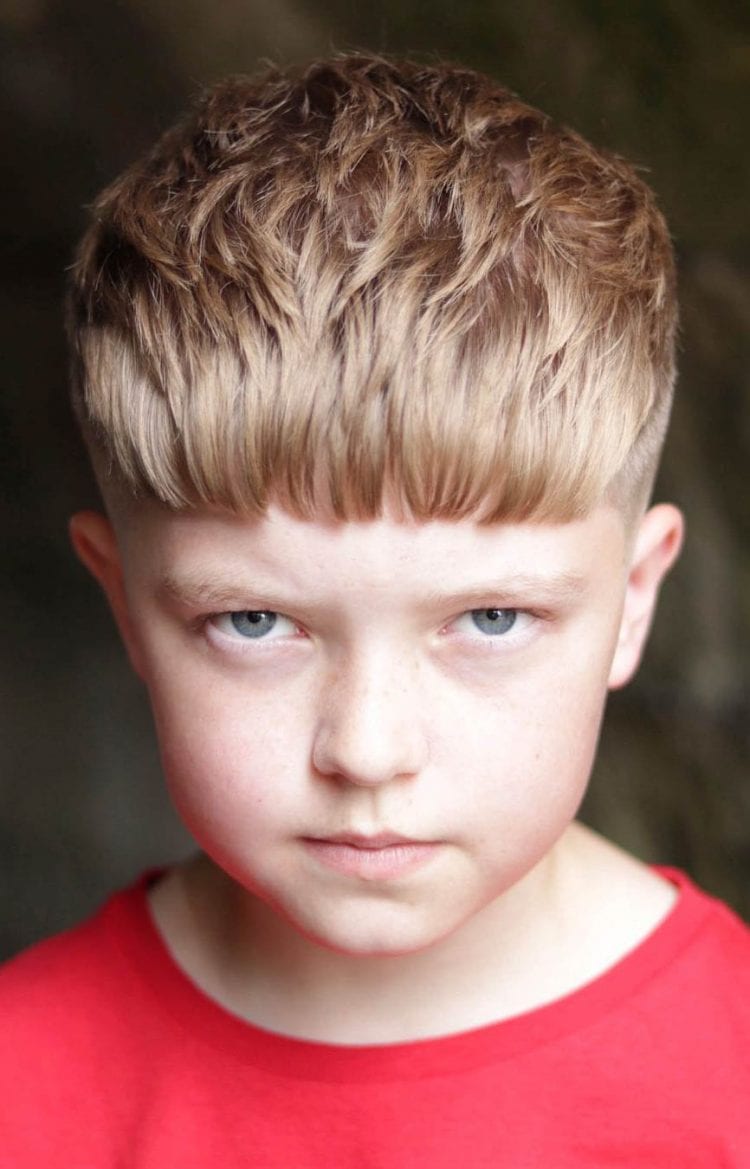 Broken Ivy League
It's the Ivy League gone wild. This college hairstyle for boys takes just as much gel and comb, but spikes it up good for the after party!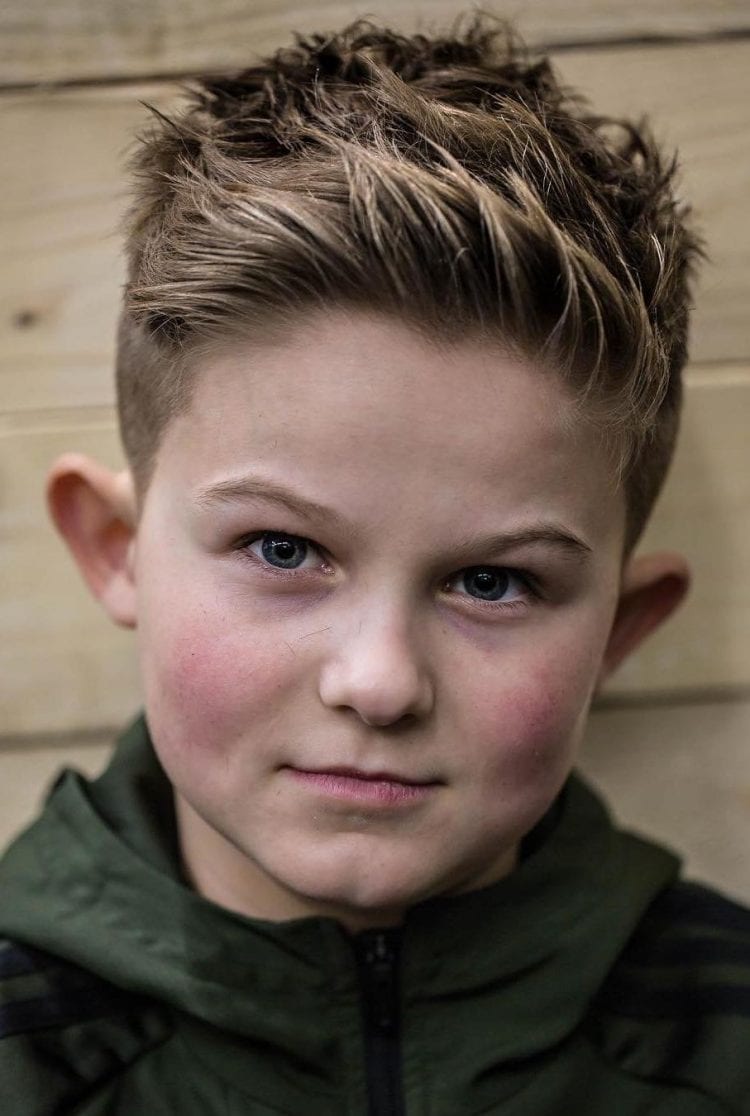 French Crop with Angled Fringe
This college hairstyle for boys shows that how much you can get out of a single style as this style is a variation on the French Crop.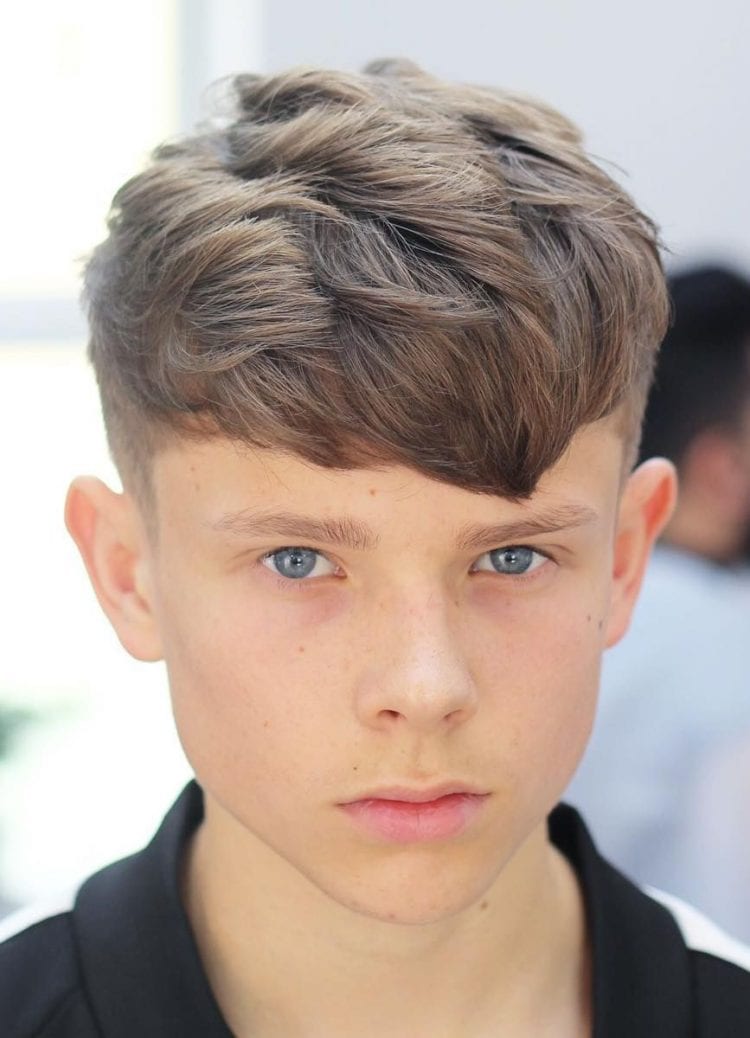 Scissor Cut with Disconnected Design
This scissor cut is another style where messy really doesn't matter, which means it's great for those dreaded school mornings. The disconnect is a one-off trim, so you won't have to worry about that everyday.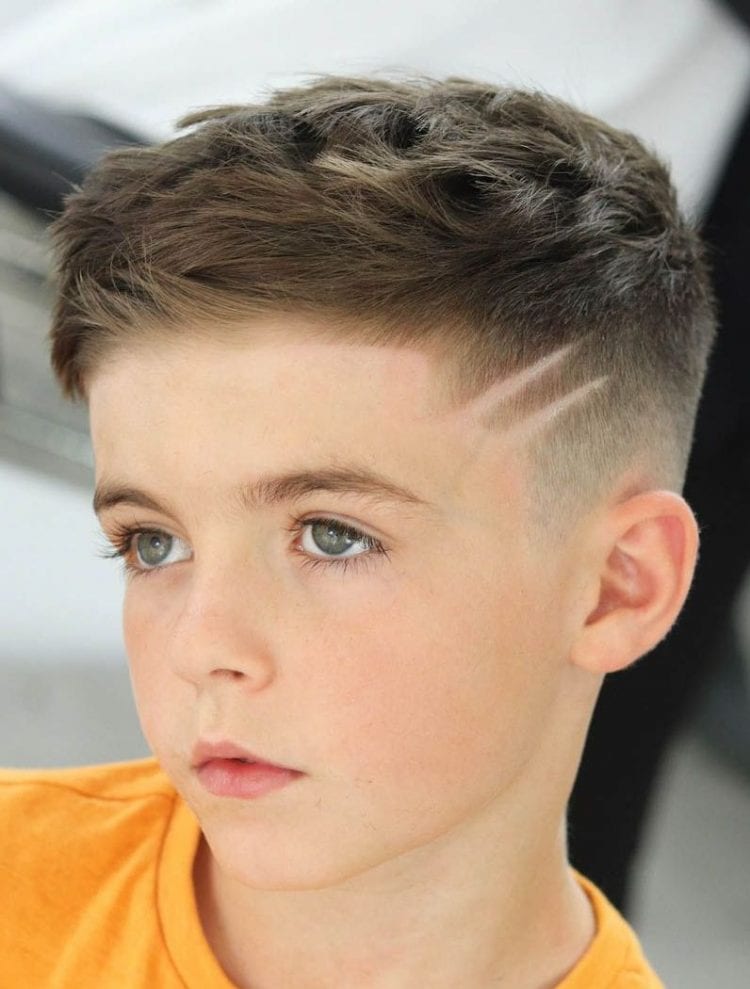 Clean Ivy League
Here's another well-kept Ivy League, for when you need a little extra class. This hairstyle is so elegant due to which it is perfect for wedding, funeral, or first day at school or college.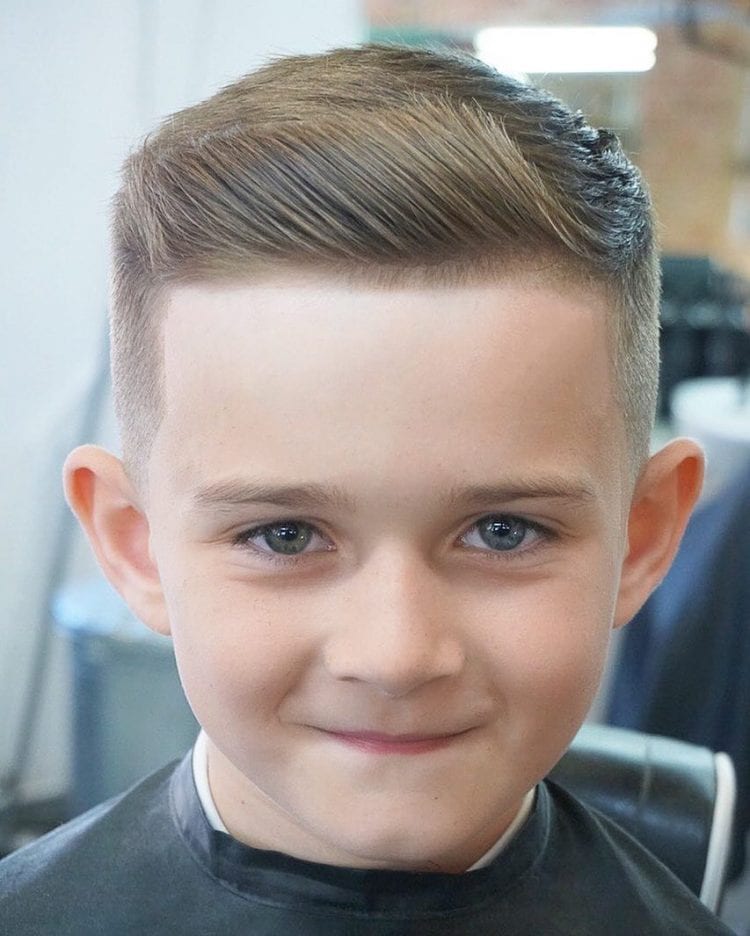 Disconnected Taper Fade
This style is become more attractive due to simple crop with a unique, disconnected taper. It means a few more minutes at the stylist, but zero effort style for the rest of the month!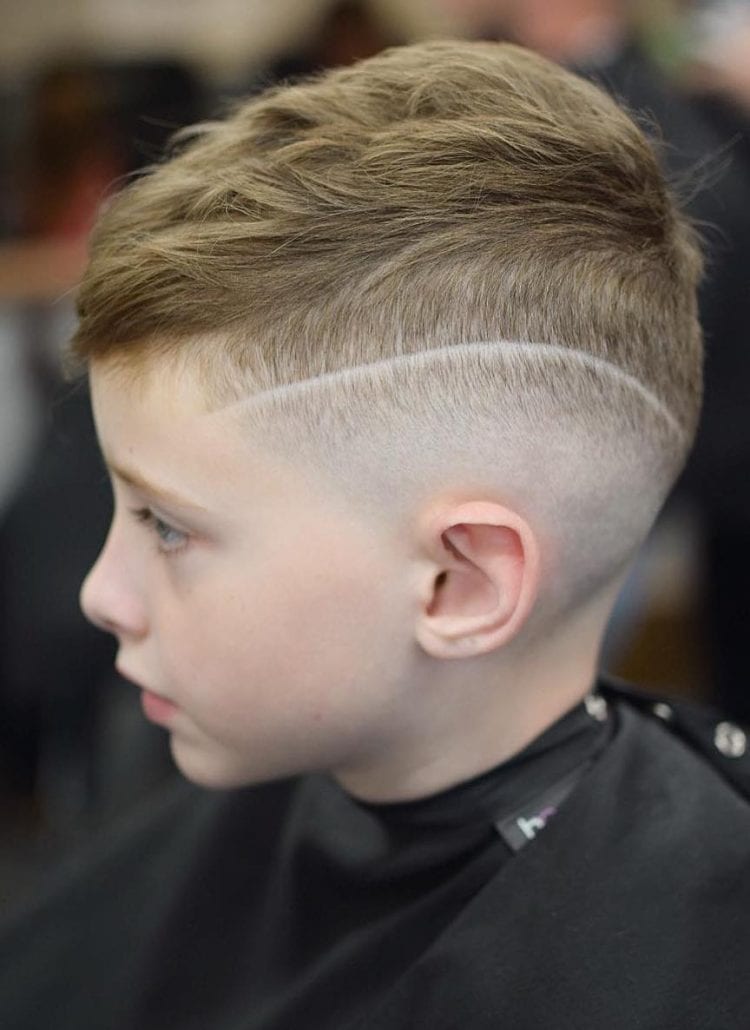 Comb Over
The comb over is another classic for when you need to look smart in a pinch. Works with any length and any thickness!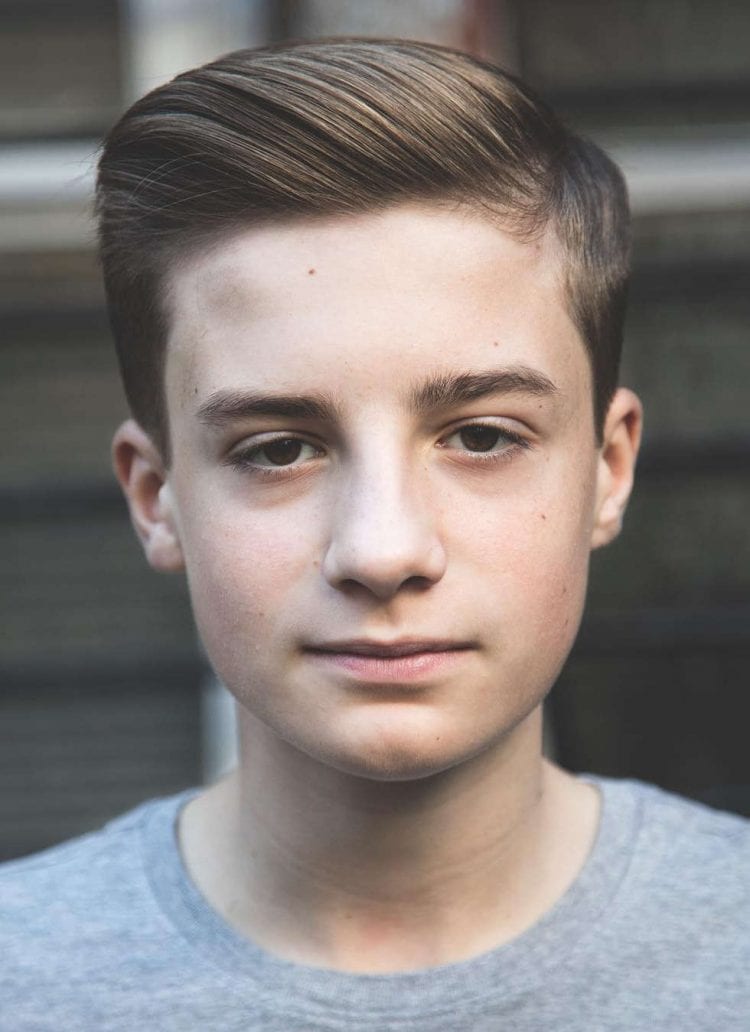 Caesar Style
There really isn't much to maintain with the Caesar cut. If you have curly hair and you're willing to wash it once a week, this style will take care of the rest for you.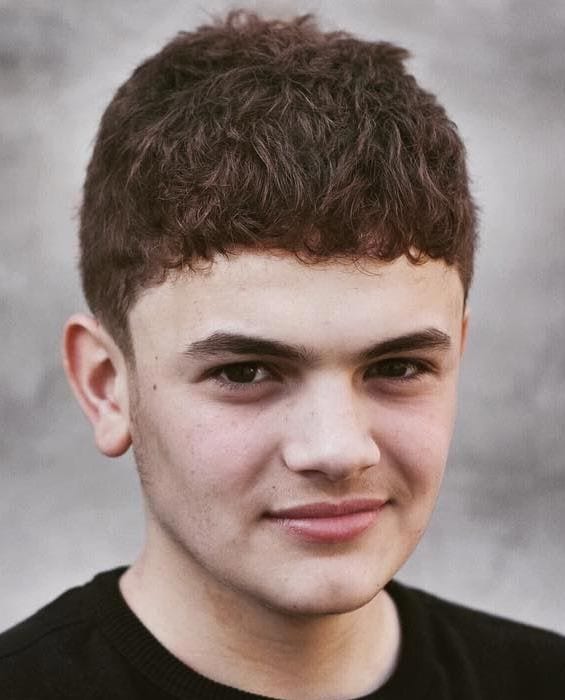 Clean Skin Fade Buzz Cut
A buzz cut is perfect for the kids who need to keep their big brains cool. Clean, square cuts also make it a very presentable style.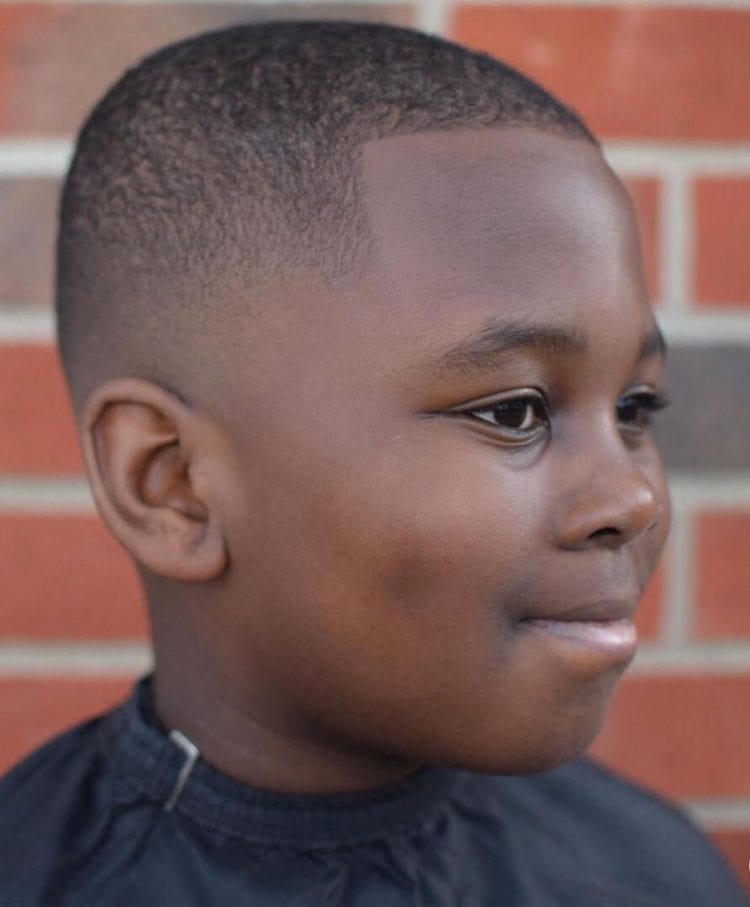 Spiky Fohawk and Disconnected Undercut
If you're after a more easy and carefree look, then this hairstyle may be a good choice. These kinds of haircuts might not fly in stricter schools and colleges, it's a great style to wear if you can. Since this cut is mostly associated with younger guys, it's a bit different from the other cuts on this list, which tend to have a professional look to them.
Gel is key to this cut. Experiment with different stylistic variations, and see what you like.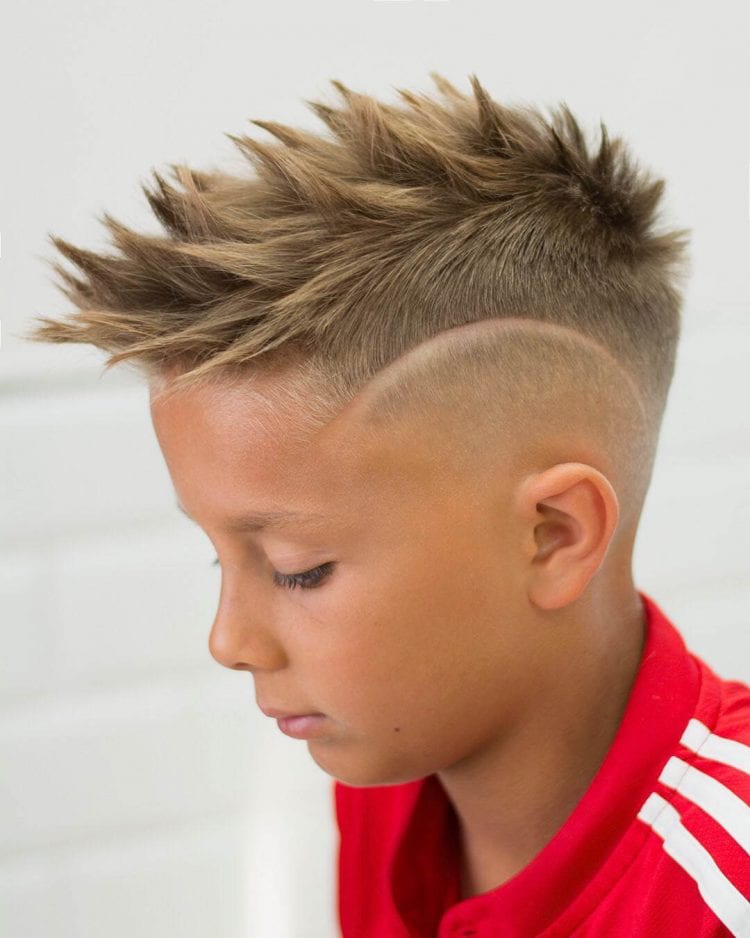 Simple Fringe with Fade
The trendy haircut of boys has features a high fade for a creative, top-heavy boys haircut. As with most of the cuts on this list, it's easy and effective.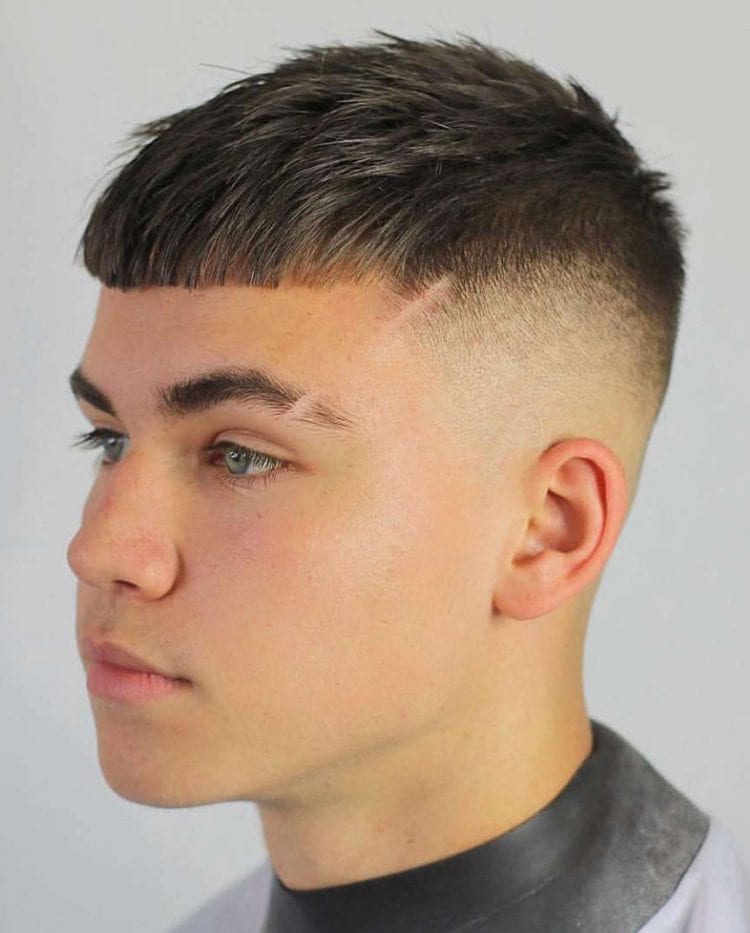 Messy Fohawk
Sometimes being messy also looks fancy, if you are get bore from flat and boring hairstyle, brush up your long locks of hair for this messy fohawk. Side trimming of hairs also adds effect to this new hairstyle 2019 boys.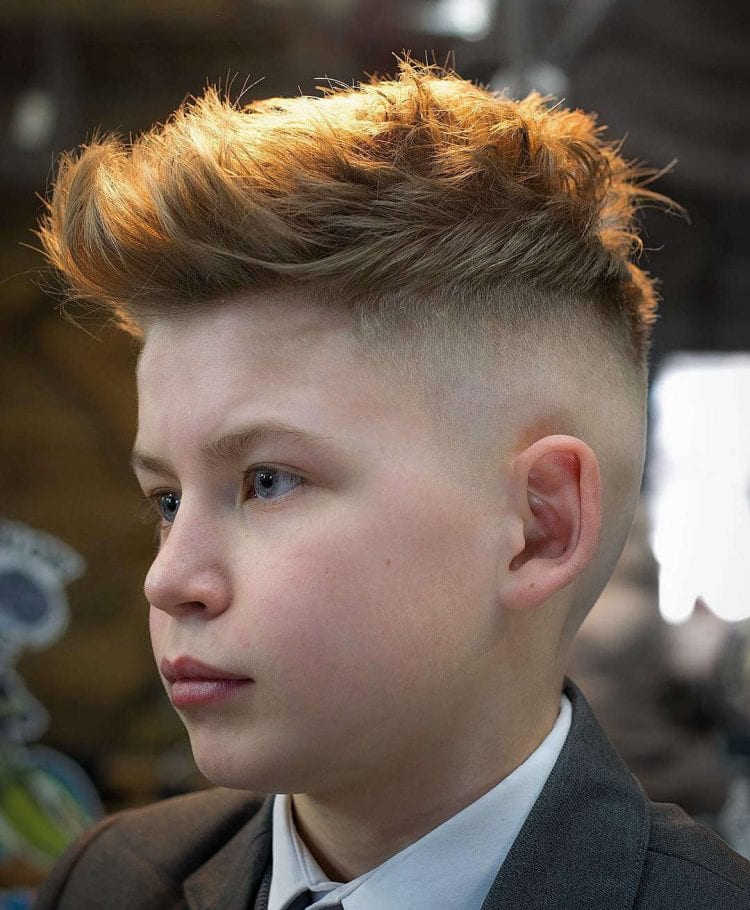 Plain Crop with Fade
This style demonstrates just how much you can customize an easy style like the crop. Here, a clean, brushed top contrasts nicely with the skin-tight fade for lots of style points.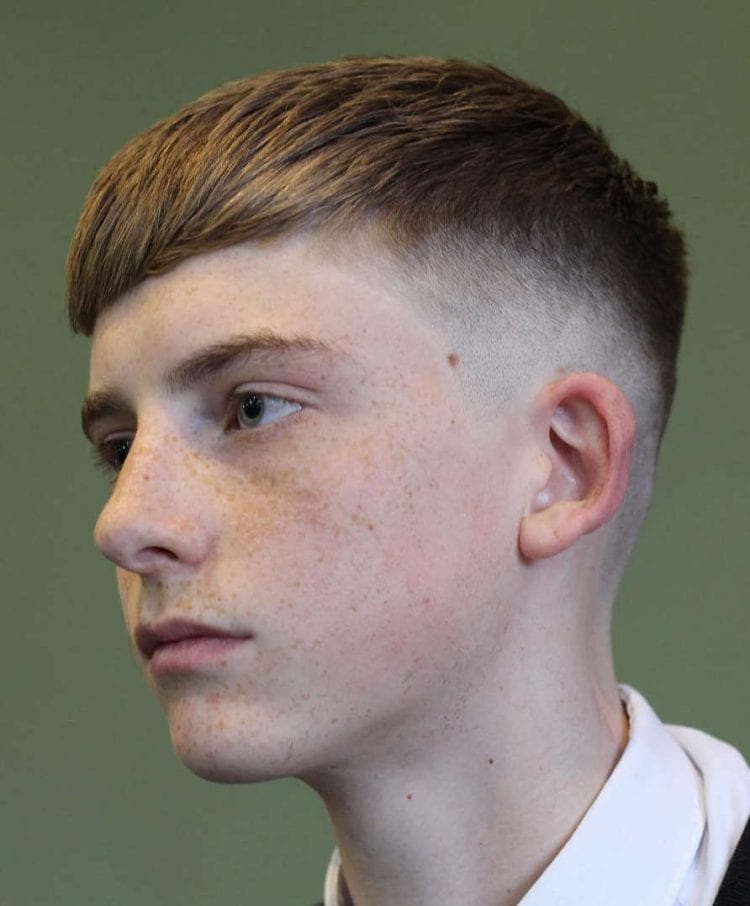 Modern Pompadour
This fresh take on the pompadour shows you how to turn a high-maintenance cut into a low-maintenance cut. It's your turn to experiment!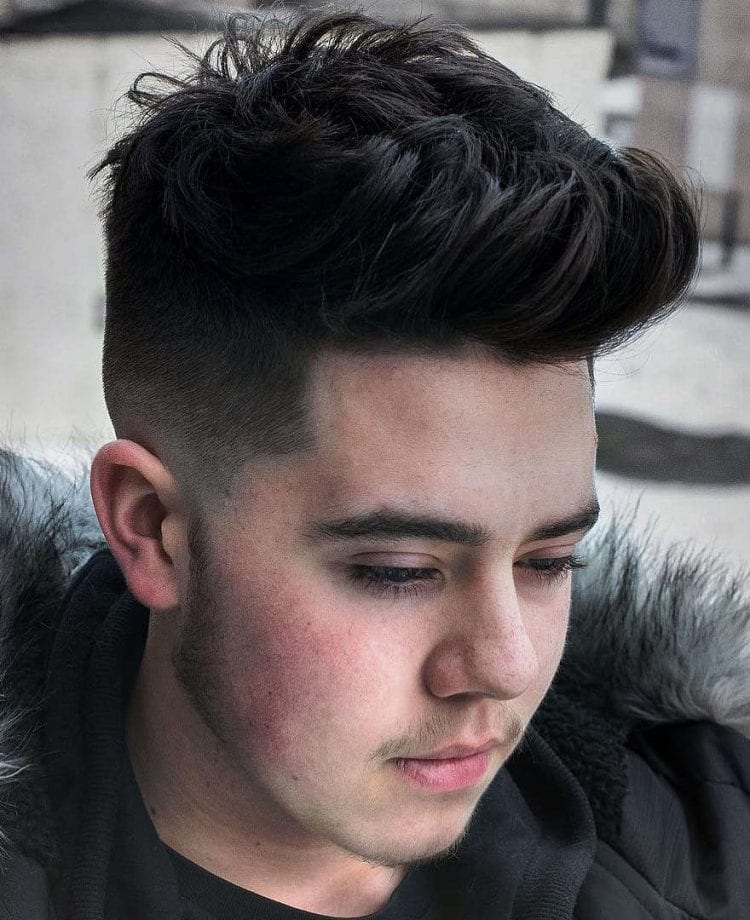 The Cool Kid Taper Fade with Natural Part
To embrace a natural hair parting, just need a simple comb over to demonstrate.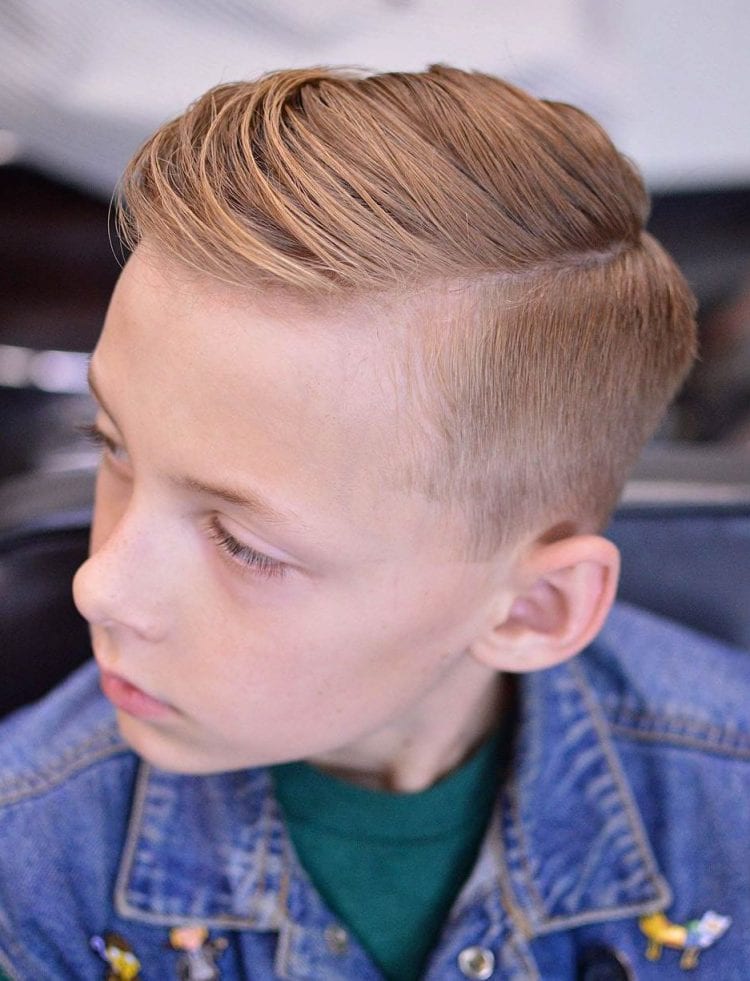 Tapered Undercut with Fade and Messy Top
This fade & messy high tapered undercut is a unique, fancy hairstyle for boys.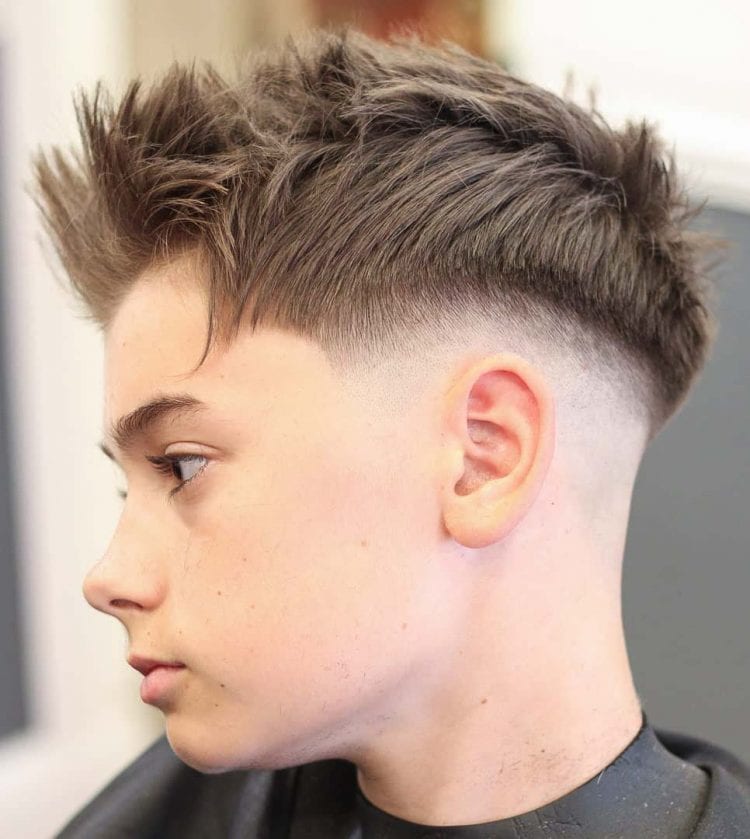 Thin Spiky Texture
To get a young classic hairstyle for boys this thin spiky texture is perfect. This trendy boys hairstyle is a kind of style that can withstand a rough play while still looking stylish and presentable.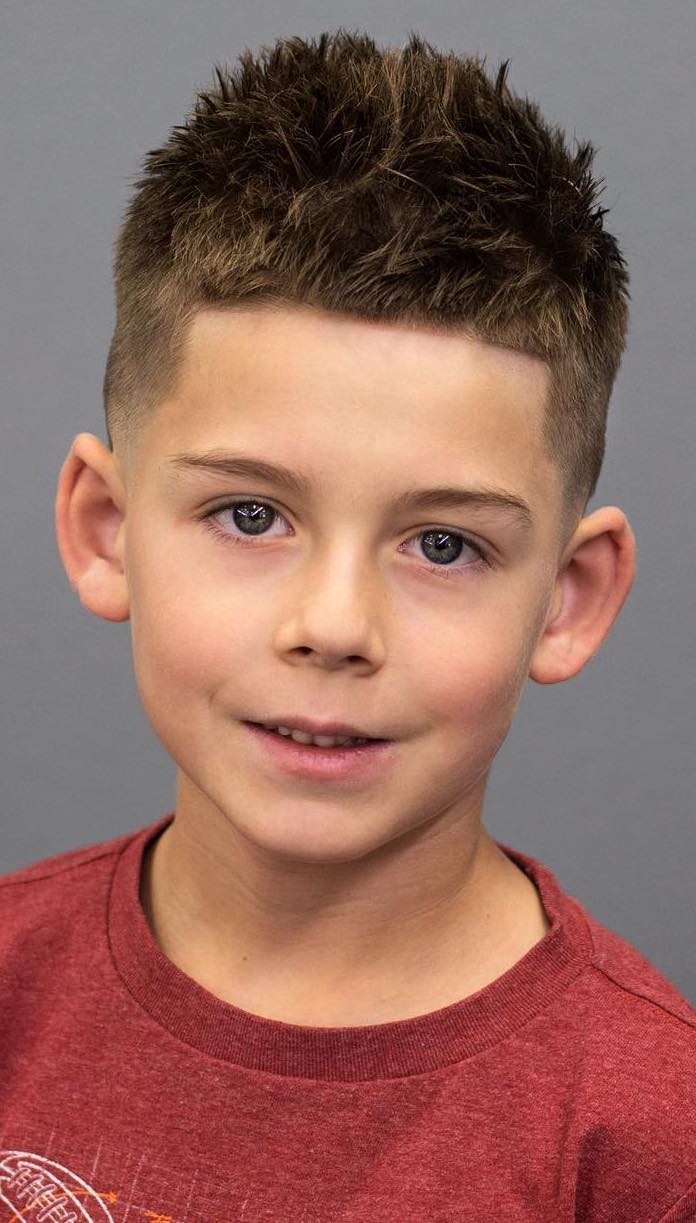 Puny Fringed Spikes
If you want unique but short haircut, this spiked hairstyle might be the right one for you. The disconnect on the side is a nice touch to round out the cut.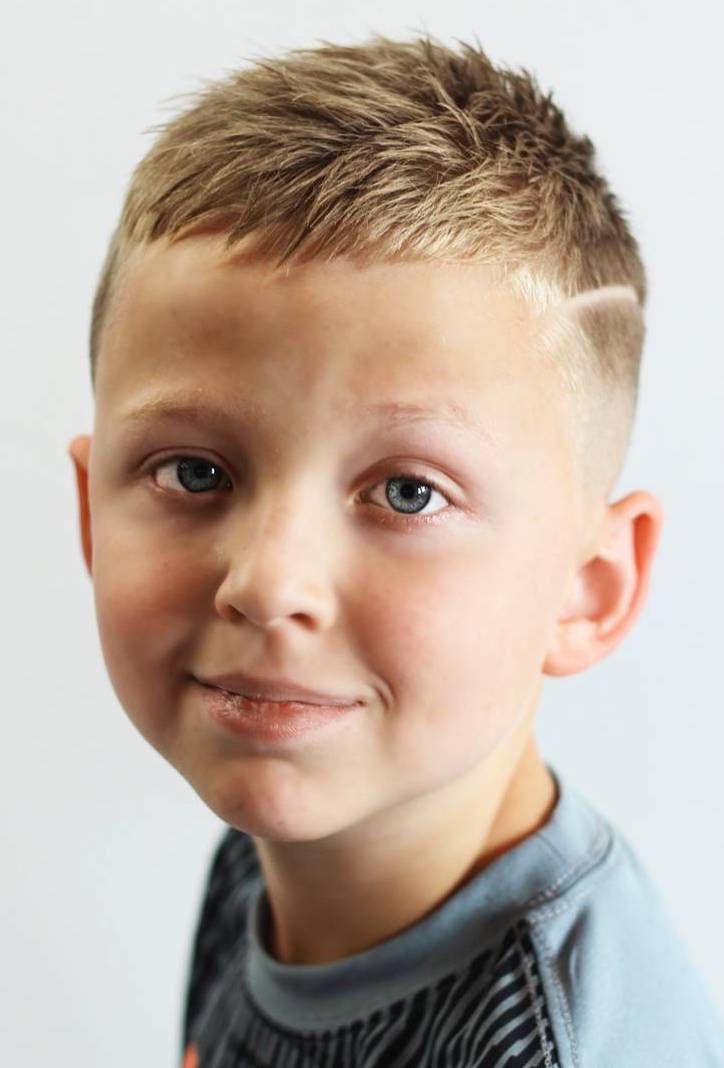 Classic Ginger High Fade
Boys with red or ginger hair tend to have distinctive complexions. This classic high fade brushes up the hair to highlight its color, while a fade on the sides helps to create a more seamless appearance that blends into the skin.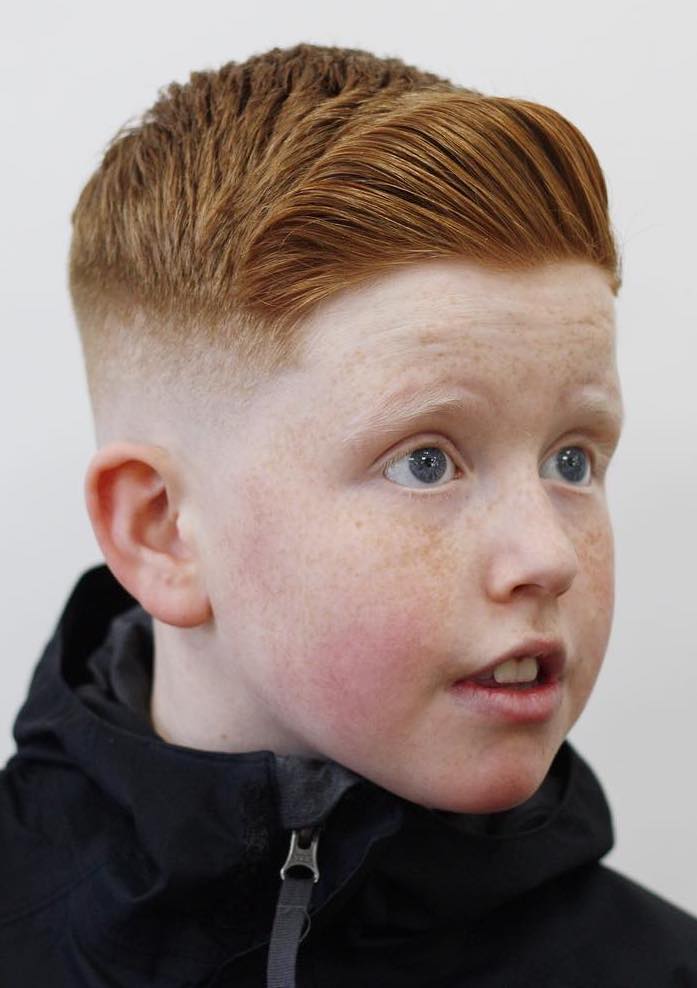 Simple To Spiky Convertible
Here's a haircut that can be styled two different ways. First, it can be worn as shown here, with a simple brushed forward look and a neat fringe. Second, it can be spiked up to add texture and create a completely different appearance.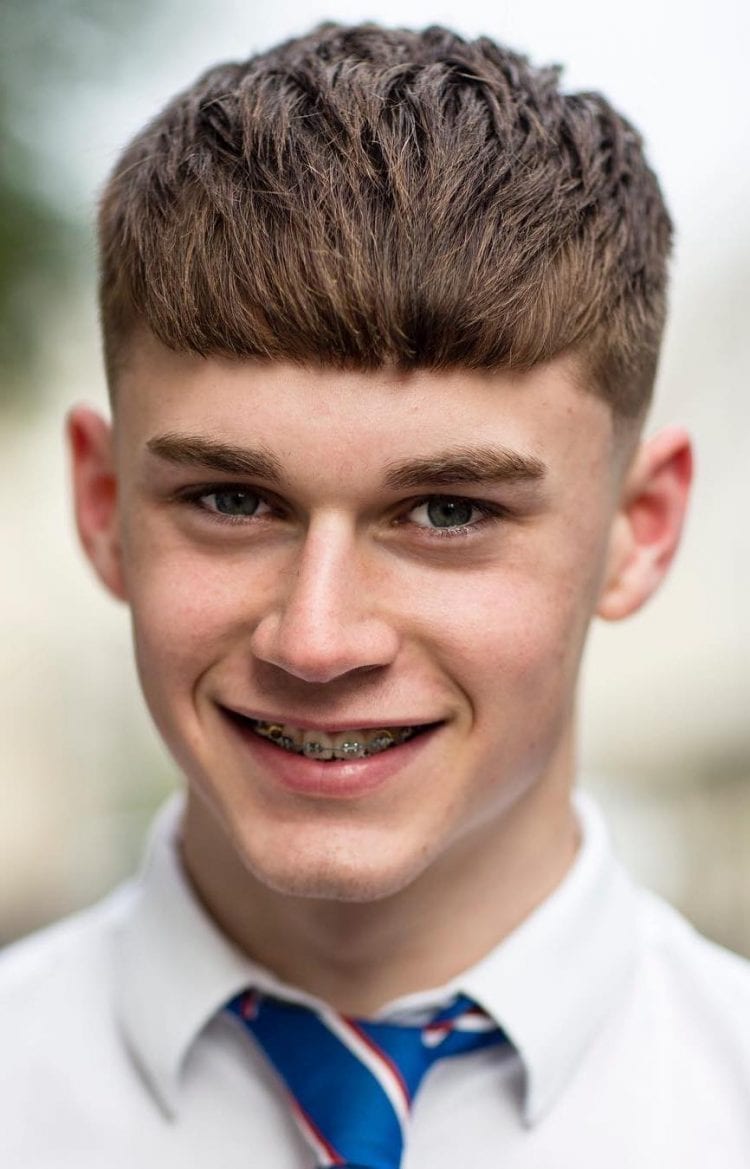 Simple Scissors Cut
For a straightforward all around cut that doesn't require a lot of maintenance, try out this simple scissors cut. With just a little bit of styling, this haircut will give you a lot of mileage!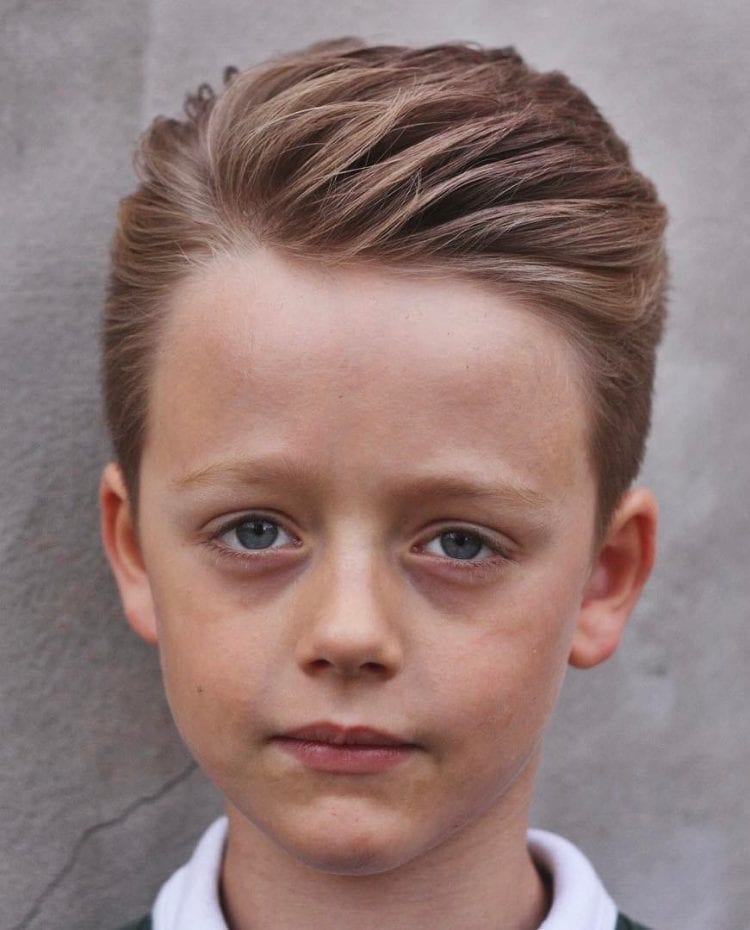 Pitch Perfect Combed
This classic back hairstyles have been popular among young school or college boys for years. It's a great choice if you want something that looks very formal, perhaps for school events. This hairstyle does require a styling product (usually a water-based pomade) for that slick, shiny look.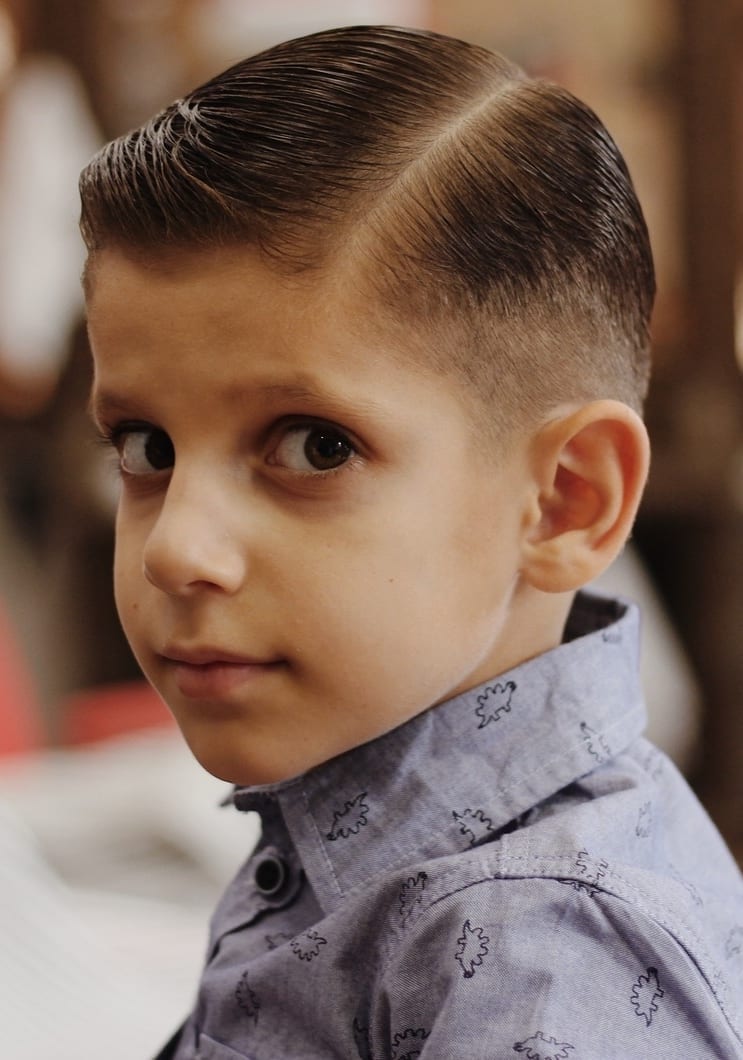 Clean Low Fade
This hairstyle is very full and textured. It's a perfect hairstyle for boys who have thicker hair, but if the cut is little shorter then still it looks smart on thinner or finer hair.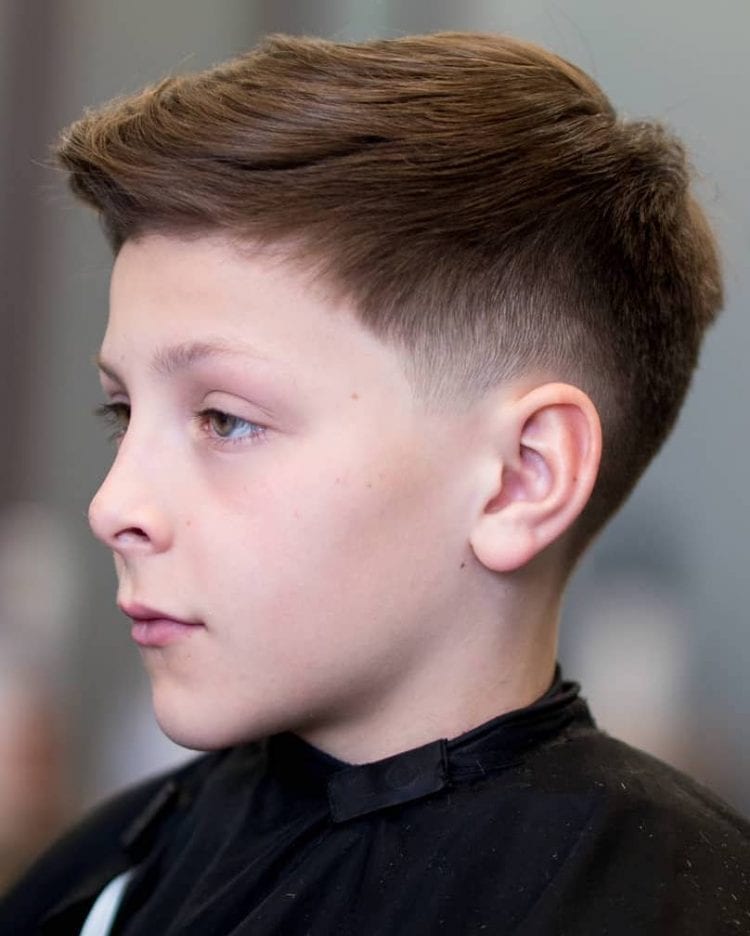 Hard Part
Hard parts are everywhere these days. It doesn't take much to make a hard part look good; simply combine it with a nice side part style and you're good to go.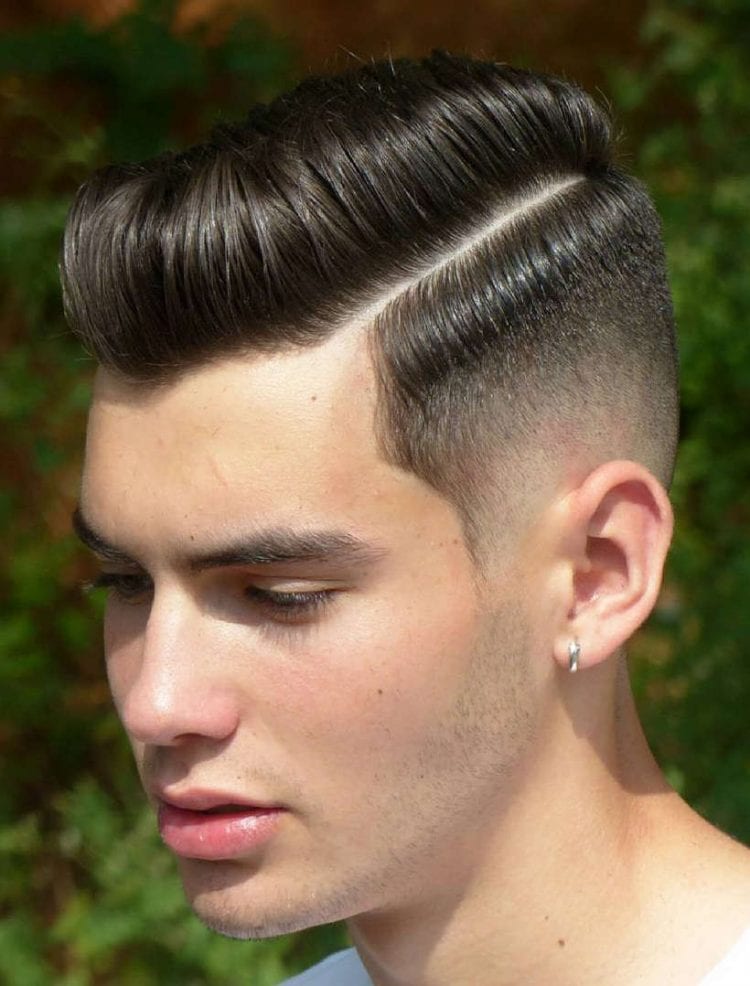 Clean Side Brush with Taper Fade
This classy hairstyle is perfectly gone for school or college young boys who want something a little more mature. This style also features a hard part but uses a fade on the sides to draw attention to the voluminous hair.
Modern French Crop with Disconnected Undercut
This is another variation of the standard French crop that's a bit more laid-back than some of the others we've featured. The hair is kept very unmanageable and messy, while a disconnected fade on the sides adds a bit of tidiness.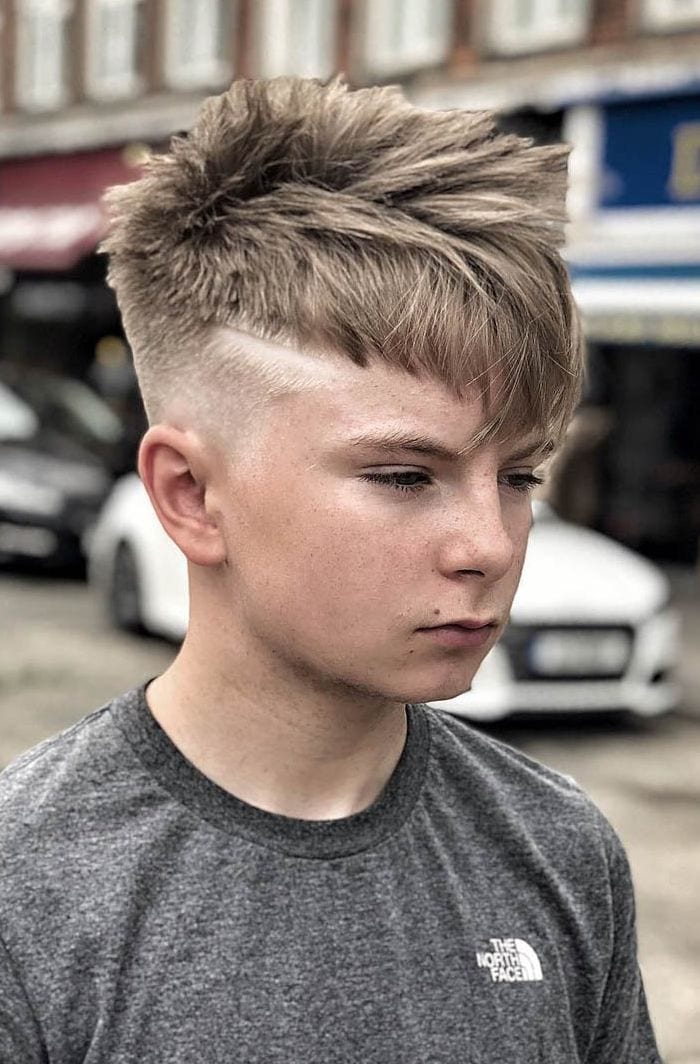 Simple Quiff
Simple Quiff only requires a simple fade and styled hair, so if you want a nice look that can be achieved with just a little styling, consider this cut.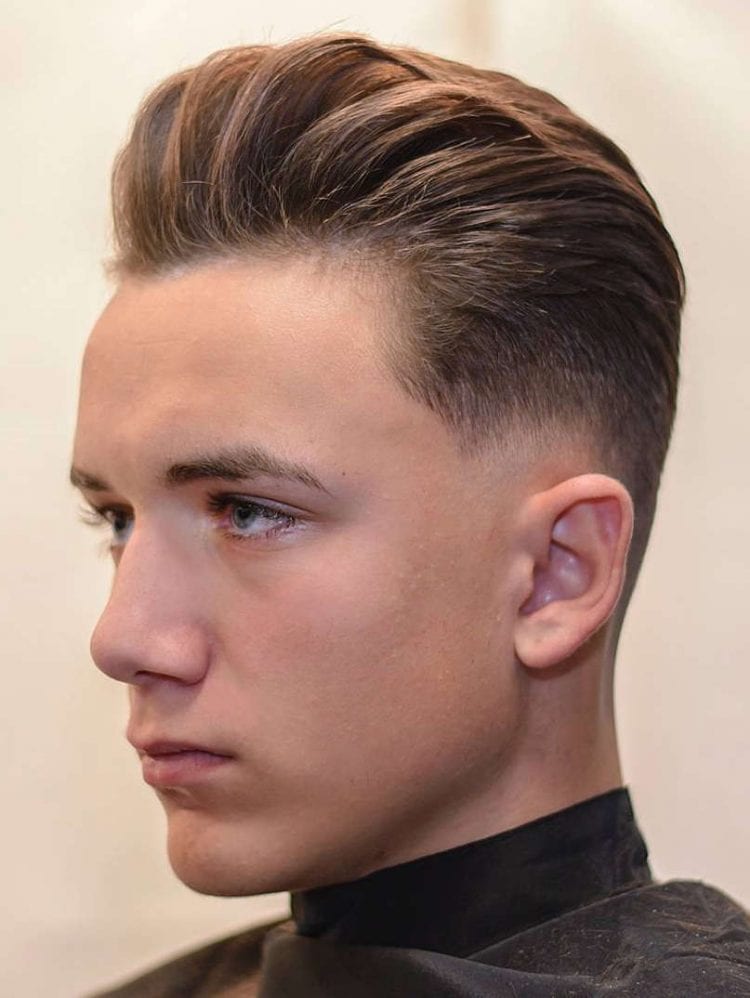 Layered Ivy League
The traditional Ivy League is already a great choice, but you can change it up a little to suit your own style. This twist is very wavy and layered, and it's perfect for both formal and casual events.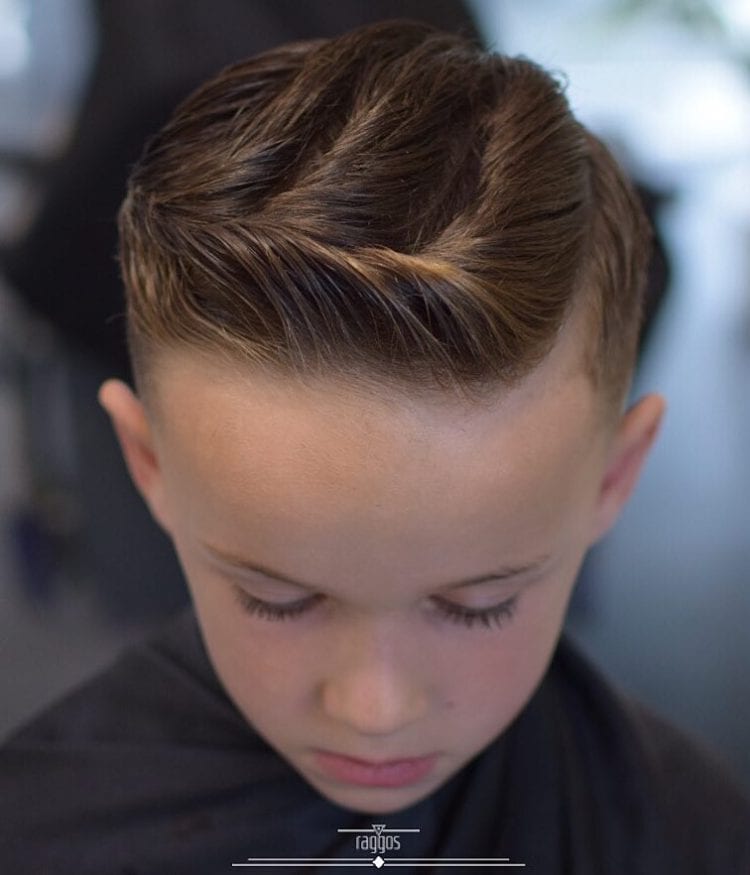 Spiky Fohawk with Fade
Looking for a more energetic style? This unique hairstyle combines the texture of a spiky haircut with the shape of a faux hawk. This might not pass stricter dress codes, but if your school allows it then go for it!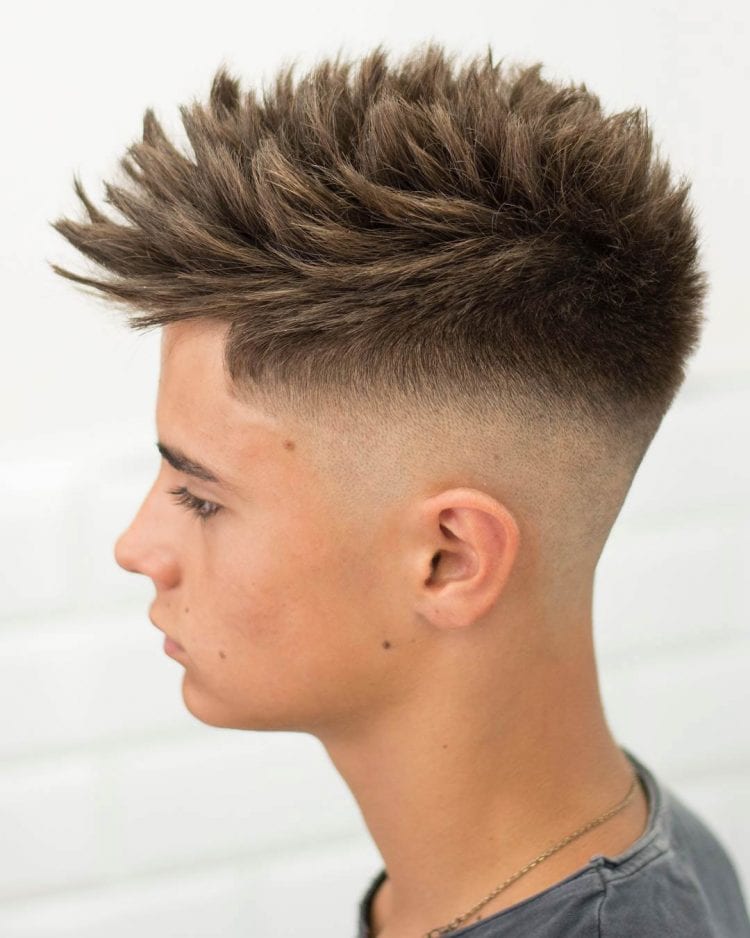 Side Swept
This side swept hairstyle is smart and perfect for college students who want to look trendier, fresher look. This hairstyle can be styled with a hair product or worn messy, making it rather versatile.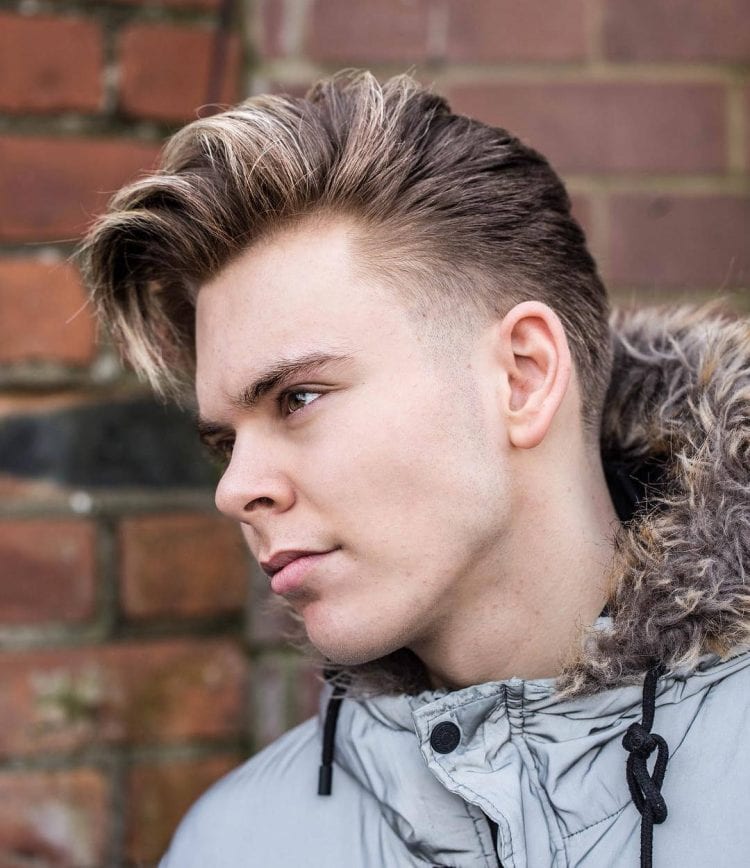 Side Quiff
Another trendy and excellent choice of hairstyle for college boys, this side quiff style is dramatic yet fashionable. This hairstyle will require a more styling than most haircuts.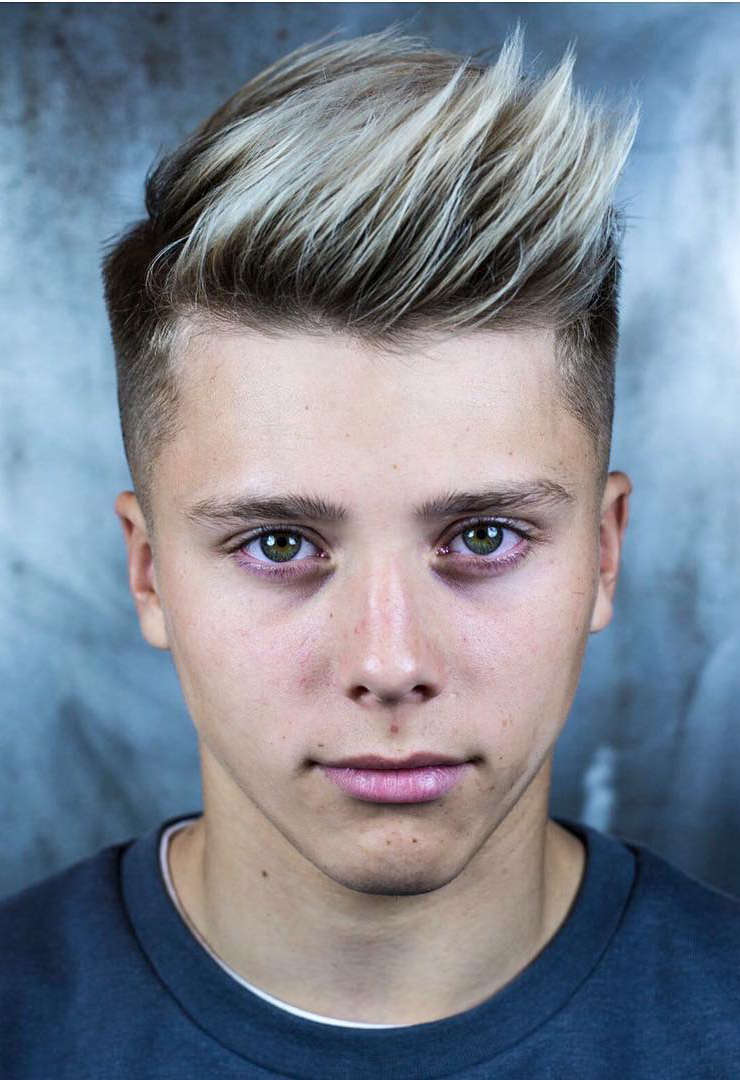 Textured Short Top with a Line Up
This tidy and easy textured line up hairstyle is perfect for all age boys.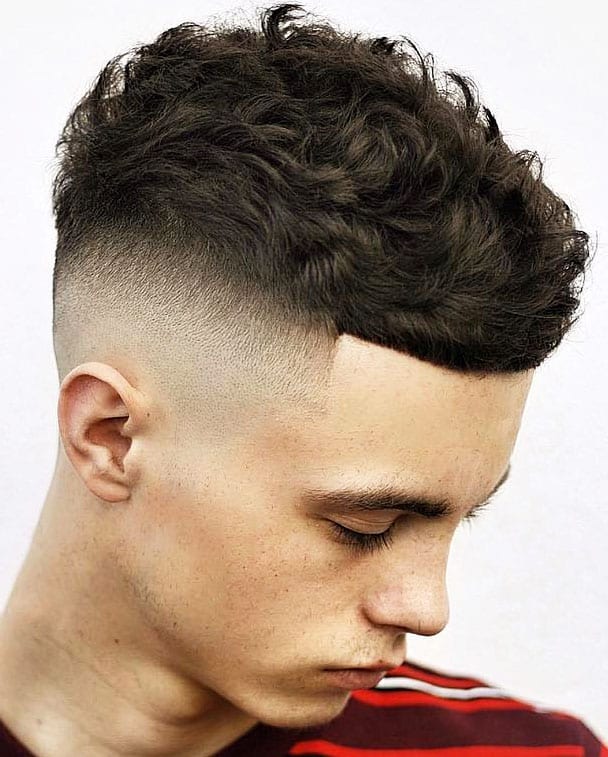 Finger Combed Disconnected Undercut
If you want styling undercut but at the same time you want to cut back on the time you spend styling your hair, this hairstyle might solve your problems. Combing the hair with the fingers gives this style a unique look but also making the styling process quicker.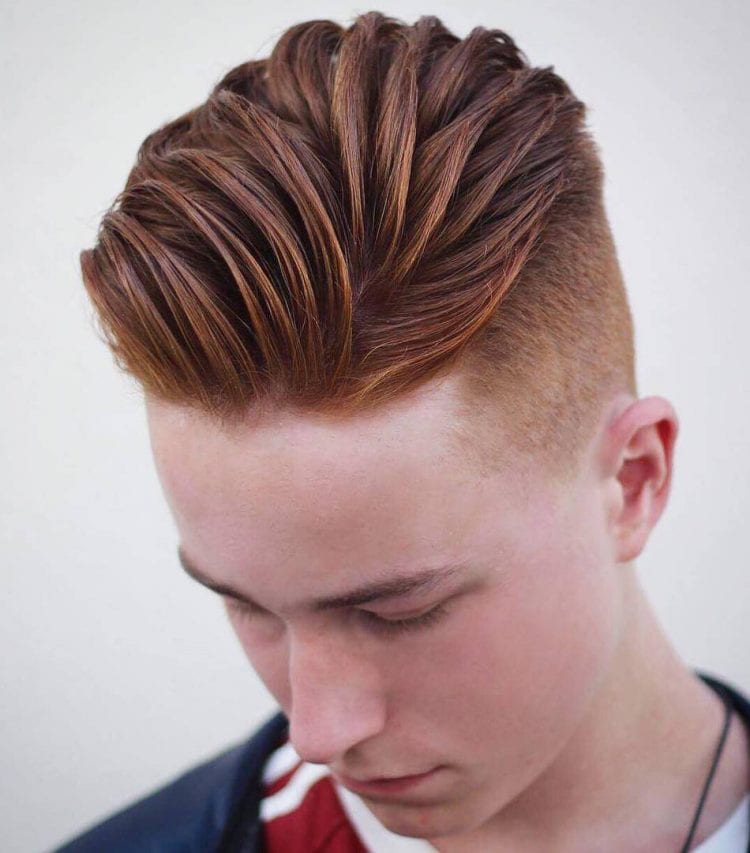 Blonde Faux Hawk
This faux hawk takes dyed tips to a new level, brushing the hair up into the classic faux hawk shape to highlight the contrasting colors.
So, if you are looking for trendy college hairstyle for boys & girls then we have listed out best hairstyles for college students here. If you have any suggestions, please feel free to write to us.